Mitera Hospital
Bharath Hospital
Caritas Hospital
Mar Sleeva Medicity cherpunkal
Mandiram Hospital
Marian Medical Centre
Matha Hospital
Mary Queens Mission Hospital
KIMS HEALTH Hospital
Holy Ghost Hospital
Mitera is the Greek word for mother because it is dedicated to the woman who is able to give life to the earth. Through all stages of her life, a woman deserves ultimate wellness and joy, and people at MITERA are committed to delivering that. Mitera is a joyful, caring space dedicated to a woman's wellbeing and to holding her hand as she realizes her dreams.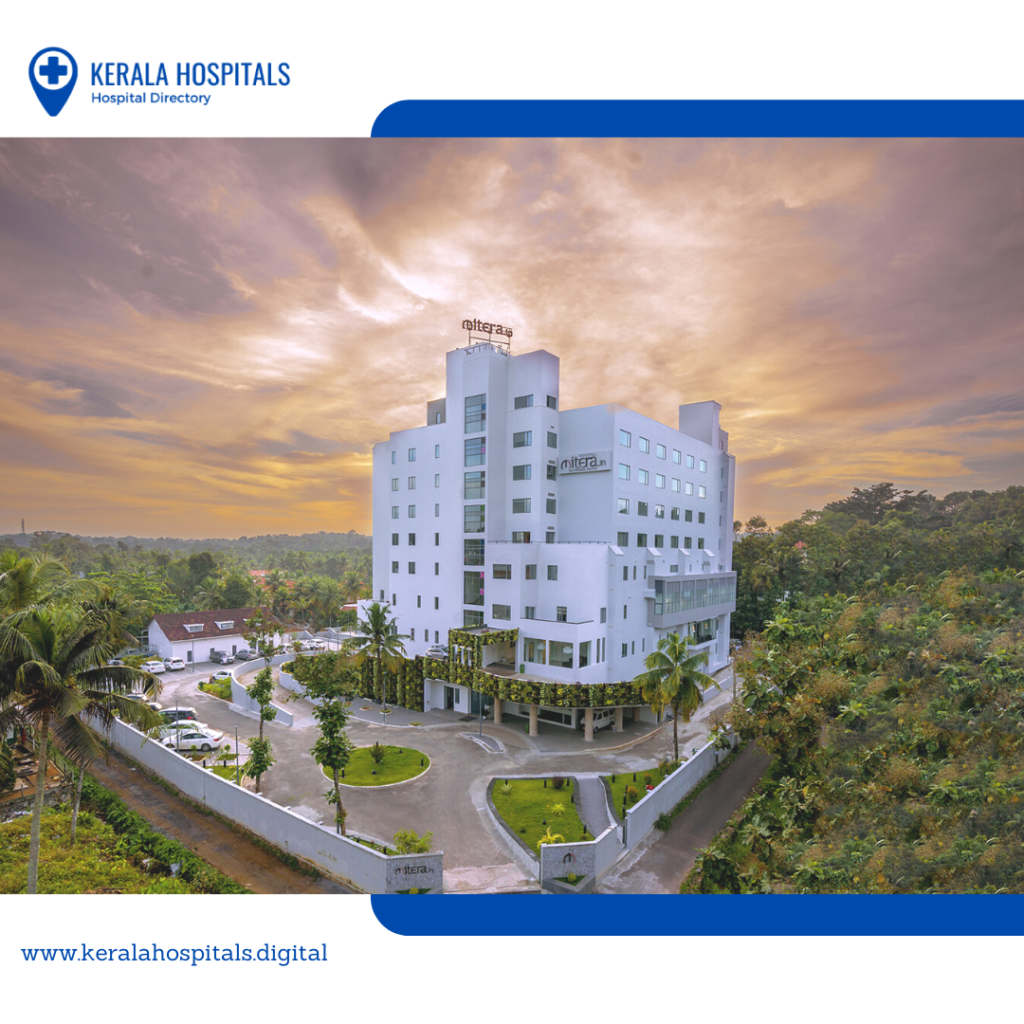 The hospital's highly competent Obstetrics & Gynecology Department provides a range of services to meet the special needs of women. The Mitera team is committed to providing women with the highest quality medical care possible.
Address: SH 1, Thellakom, Ettumanoor
Kerala 686630
Phone: 0481 279 2999
In 1969, Bharath Hospital was established by the Bharath Charitable Hospital Society. The hospital is well known for its innovative treatment and high-quality patient care at a reasonable cost. The number of departments at our hospital has increased from a few to more than twenty-five, with both specialty and super specialties.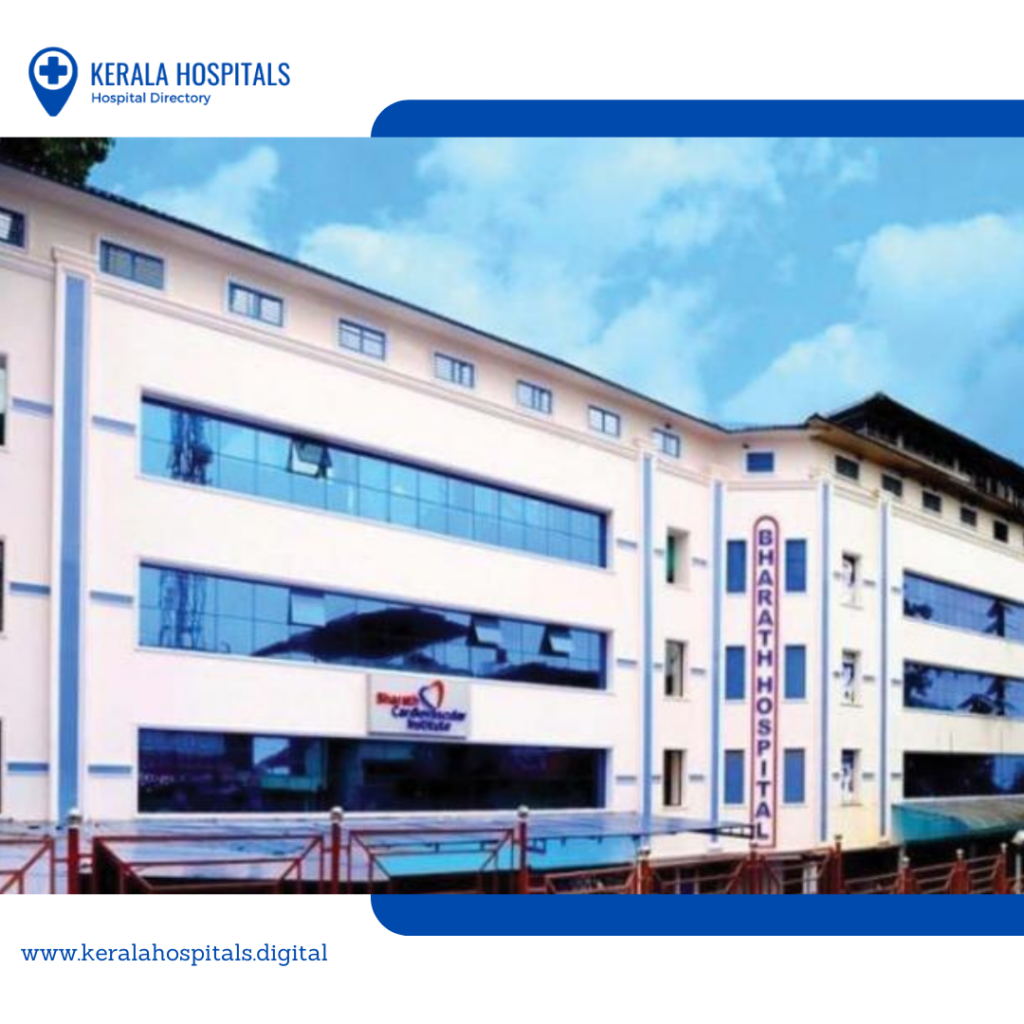 The Obstetrics and Gynecology Department treats everything from infertility to high-risk pregnancy and uterine problems.Thousands of women rely on the reproductive health and gynecological services offered by this department, which is staffed by highly qualified doctors.
Address: Azad Ln, Puthenangady, Kottayam
Kerala 686001
Phone: 0481 258 2947
In the Kottayam district, Kerala, India, the Caritas Hospital is located in Thellakom, which is part of the Ettumanoor municipality. It is supported by the Syro-Malabar Knanaya Catholic Archeparchy of Kottayam and registered as a nonprofit organization.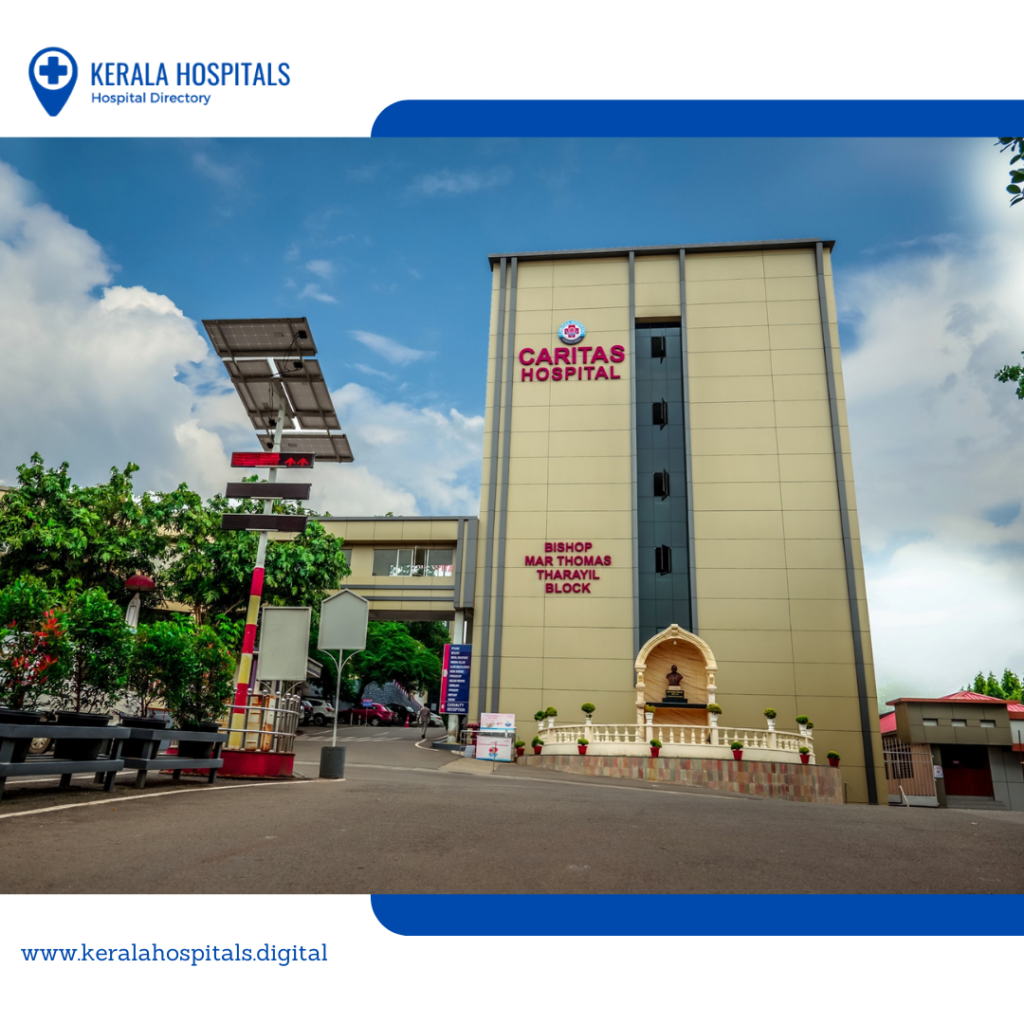 At Caritas Hospital, the Department of Obstetrics and Gynaecology is among the most advanced of its kind in the region. Women of all ages can receive highly specialized care at this department to manage a variety of health problems. There are specialists from obstetrics, gynecology, infertility management, reproductive medicine, fetal medicine, and clinical imaging on the exceptional team. Using a multidisciplinary approach, they provide patients with high-quality, protocol-based care.There is an outpatient wing, an inpatient wing, a surgical suite, an intensive care unit, labor rooms, a state-of-the-art clinical imaging unit, and a 24-hour emergency unit.
Address: Caritas Hospital Thellakom P. O.
Kerala 686630
Phone: 0481 279 0025
Founded by the Palai diocese and managed and administered by the Palai diocesan healthcare education trust (PDMET), the Mar Sleeva Medical Center Palai is a tertiary care hospital located in the city. As a Catholic health care facility, it offers advanced medical care to all patients according to Catholic teaching, medical ethics, and morals. In Cherpunkal, a small town with old traditions, the hospital is located near the river Meenachil, approximately seven kilometers from Pala and twelve kilometers from Ettumanoor.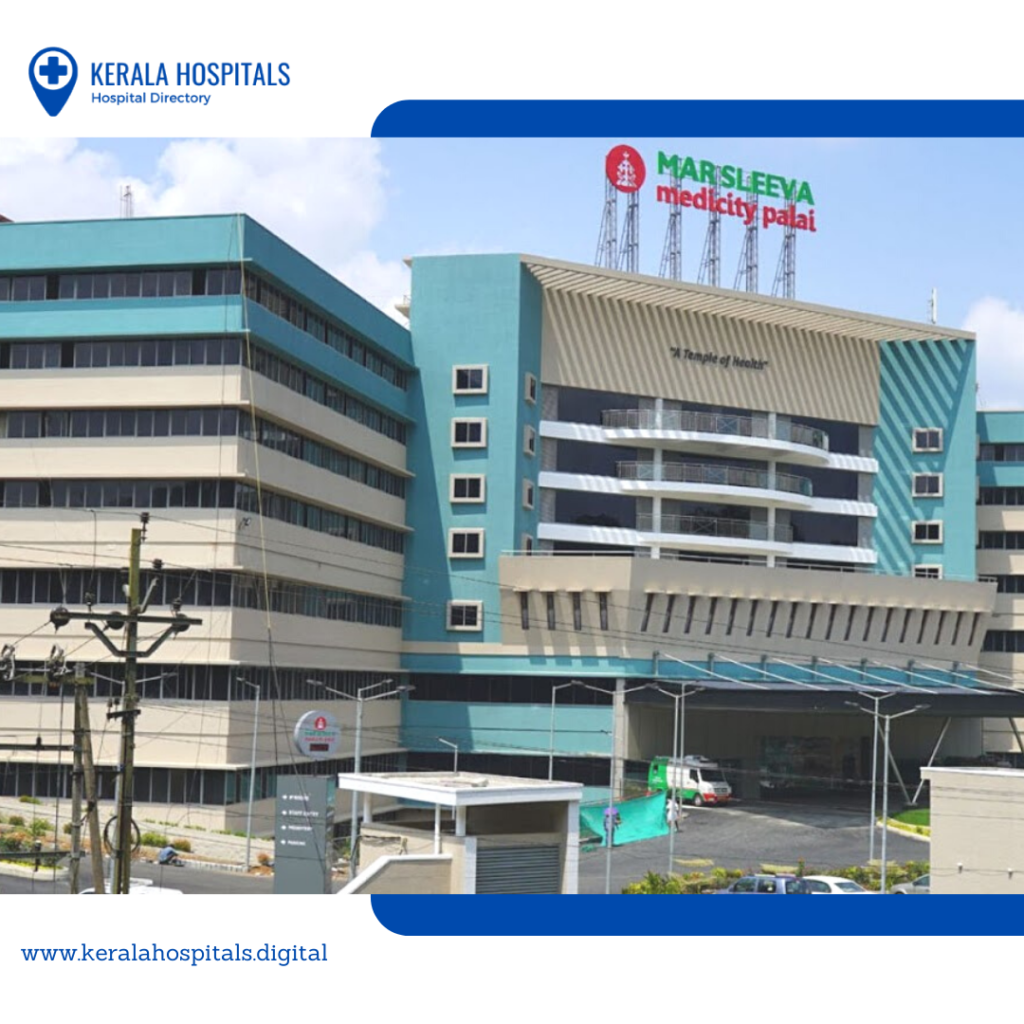 From infertility to uterine issues and high-risk pregnancy, the Obstetrics and Gynecology Department treats everything.There are thousands of women who rely on this department's reproductive health and gynecological services, which are provided by highly qualified doctors.
Address: Cherpunkal – Kozhuvanal Road
Cherpunkal, Kerala 686584
Phone: 04822 269 700
Mandiram Hospital is a multispecialty general hospital run by Mundakapadam Mandirams Society, a registered charitable organization – K 28 of 1956. As a result of its location on picturesque Mandiram Hill, the hospital offers a calming atmosphere to patients and staff alike. The hospital has been serving the local community at affordable rates as well as inmates and staff at Agathi Mandiram and Balika Mandiram for free for the last 77 years. Poor and needy patients of the hospital are given special attention whenever necessary.
As a department of Mandiram Hospital, Obstetrics & Gynecology specializes in the care of women during pregnancy, after childbirth, and other women's health issues, including menopause, hormone problems, etc. Assisting the expert doctors is a team of dedicated nurses. The labor and delivery rooms are well equipped with modern materials and a competent radiology team.
Address: Puthuppally Rd, Kalathilpady, Manganam
Puthuppally, Kerala 686018
Phone: 0481 257 8393
The Marian Medical Centre, Pala was founded in 1973 by the Franciscan Clarist Congregation, Alphonsa Province, in the Diocese of Pala. The society was registered as a charitable organization on 12th June 1980 under registration No. K. 286 according to the 12th Registration Act of 1955 the Travancore-Cochin Literary Scientific Charitable Societies Act, and registered under Foreign Contribution Regulation Act. The Franciscan Congregation seeks to serve the poor and marginalized without discrimination in the areas of health, education, and social development.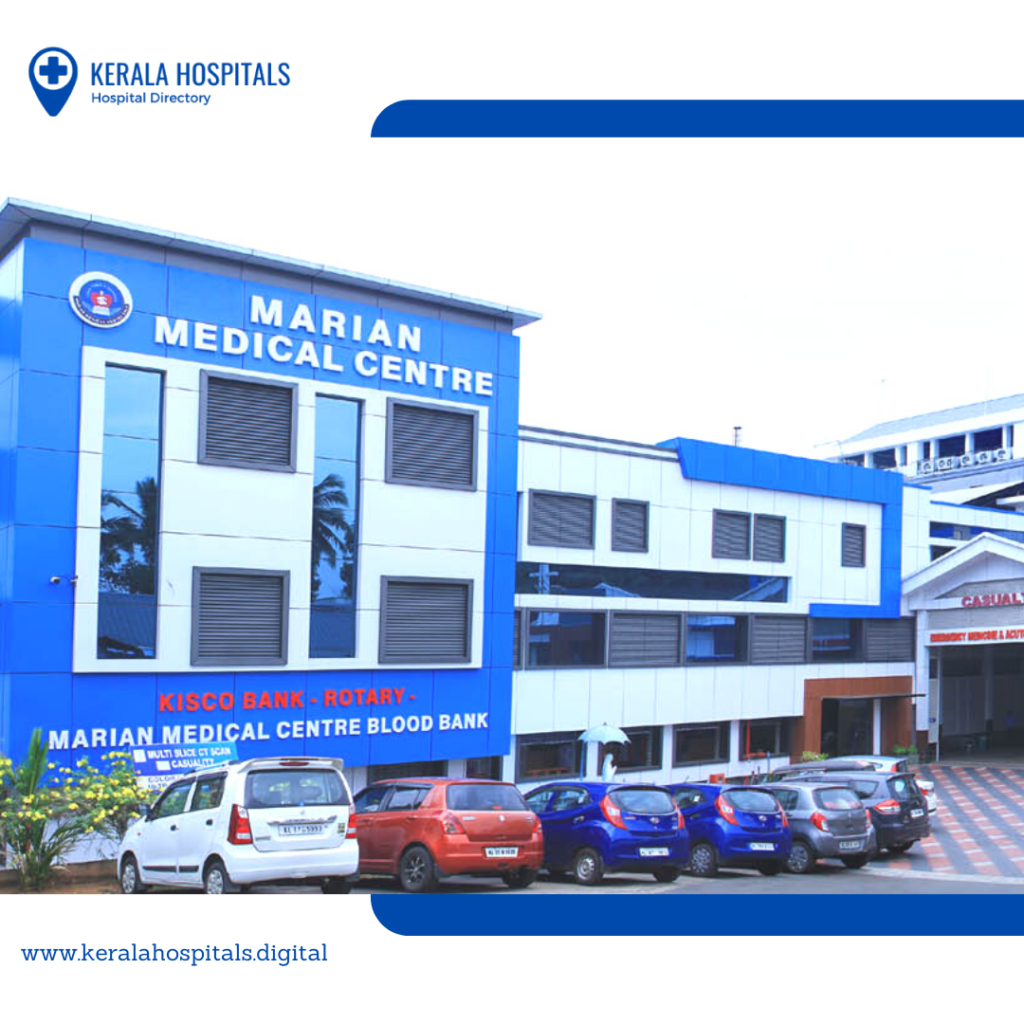 The Obstetrics and Gynecology Department at Marian Medical Centre offers comprehensive diagnostic and treatment options in a caring environment for women of all ages. Along with conventional gynecological surgeries and medical therapies, the hospital offers advanced maternity services including high-risk and normal pregnancies, infertility screenings, and endoscopic gynecology.
Address: Arunapuram, Pala
Kerala 686574
Phone: 04822 215 519
Matha Hospital in Kerala has become a synonym for quality healthcare. Since its founding in 2000, the hospital has grown to become a center of quality healthcare services in all respects.The institution's commitment to high-quality standards and patient satisfaction contributed greatly to its dramatic success.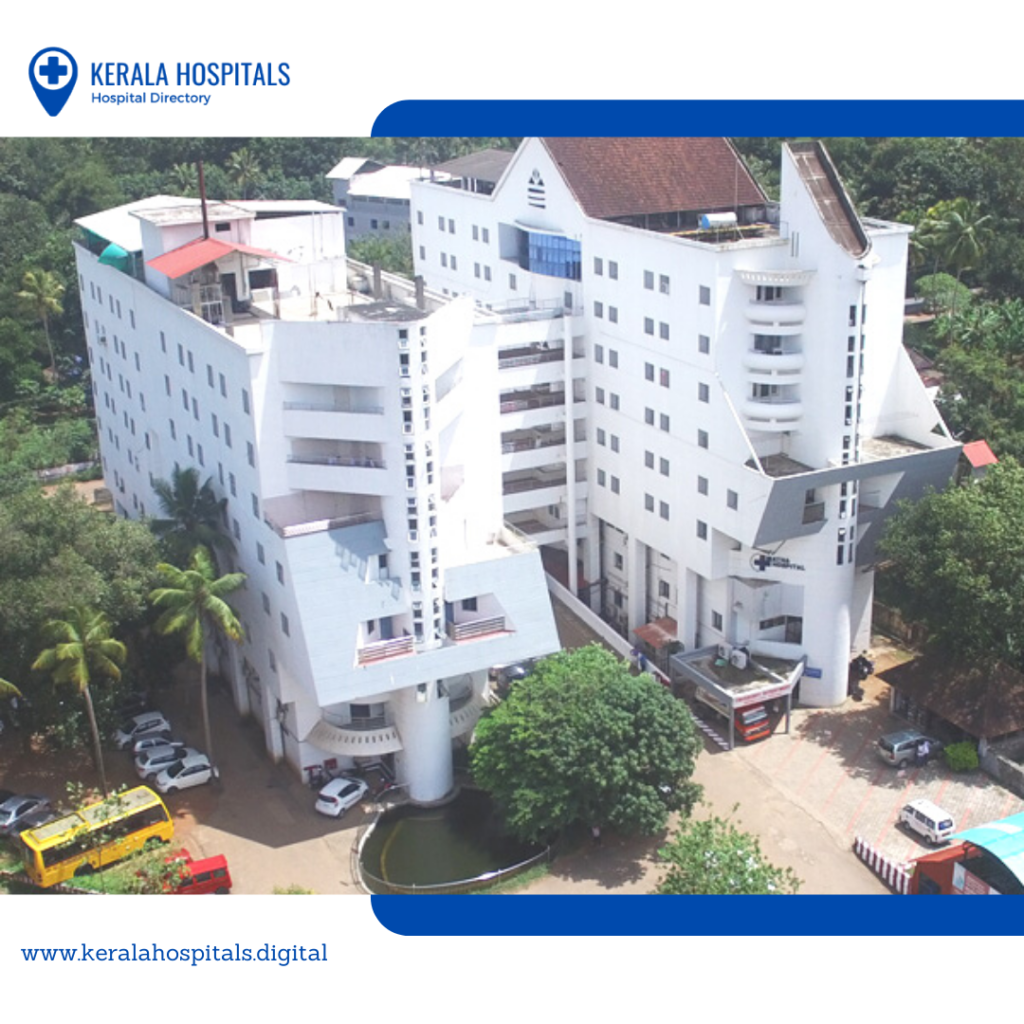 Matha Hospital offers the best gynecological and obstetrical services in the country through a team of highly trained doctors and a premium infrastructure. In addition to ensuring that you could enjoy your pregnancy and motherhood, they also make sure that your gynecological health is taken care of in the best possible manner.The department offers treatment for benign gynecology and is fully equipped to undertake all types of gynecological procedures.
Address: 02, SH 1, Thellakom
Kerala 686630
Phone: 0481 279 2500
As a charitable institution, we began this divine journey 65 years ago, in 1957. Founded in 1920 by the Carmelites of Mary Immaculate (CMI), the hospital is a prime example of the apostolic concern and educational responsibility of the CMI St. Joseph's Province, Kottayam, which owns and operates it. By offering health care services, they follow the example of Jesus, who offered comfort and relief to those in need. In order to provide comprehensive, world-class medical care to all, our Medical, Administrative, and Support staff work tirelessly to effectively meet your needs.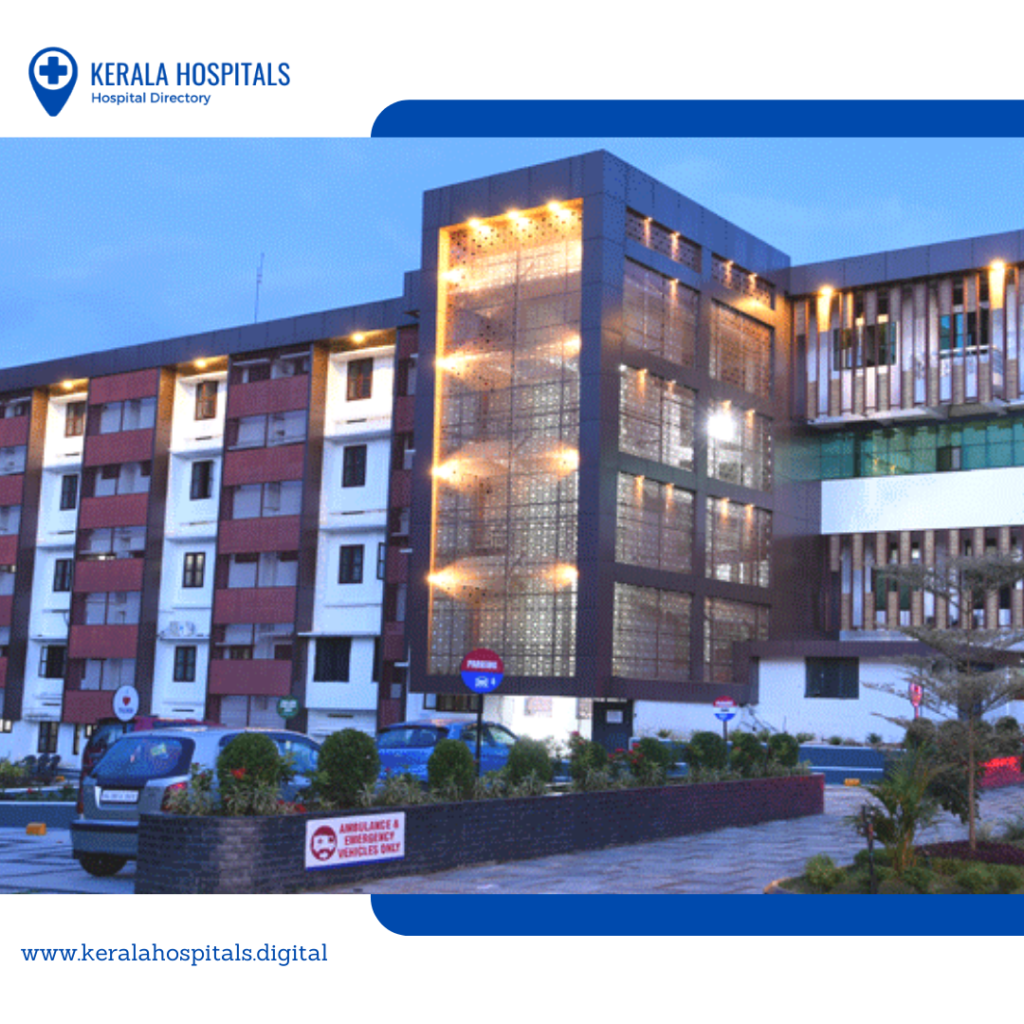 The Mary Queens Hospital offers comprehensive care to women during their pre-pregnancy, menopause, and beyond. It is equipped and technically savvy in handling all risks and complications associated with high-risk pregnancies at Mary Queens hospital.
Address: Kanjirapally – Erumely Road, Palampra Rd
Kottayam, Kerala 686518
Phone: 04828 201 300
"Kerala Institute of Medical Sciences" (KIMSHEALTH) is a multispecialty healthcare group offering end-to-end healthcare services, from primary to quaternary care, in India and the Middle East. A quality revolution in healthcare delivery has been pioneered by KIMSHELTER in this country, making quality healthcare affordable and accessible for everyone. Since 2006, KIMSHEALTH has been accredited by numerous national and international agencies for its dedication to providing quality healthcare.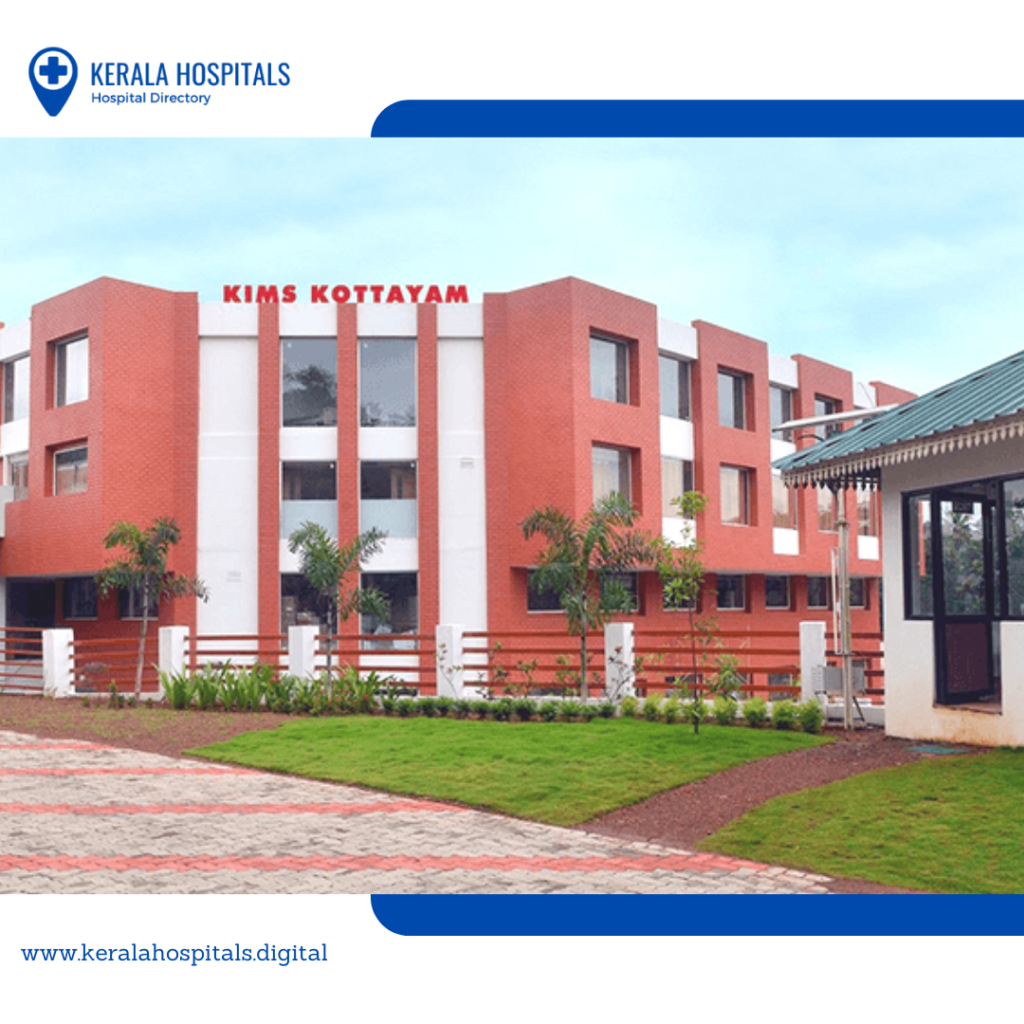 The Department of Obstetrics and Gynecology provides comprehensive services for the reproductive health and gynecological needs of women. The Department of Obstetrics and Gynecology offers a wide range of customized obstetrical and gynecologic care options and a comprehensive approach to women's health care.
Address: Thoothutty Junction, Kudamaloor
Kerala 686017
Phone: 0481 294 1000
The Holy Ghost Mission Hospital in Kottayam is a well-known name for in-patient care. They are one of the most renowned hospitals in Muttuchira. This healthcare provider is equipped with technology-advanced facilities and is driven by a vision to offer the best patient care possible. The hospital is conveniently located, and it is easily accessible by public transportation. X-ray, CT scan, M.R.I scan, diagnostic services, I.C.C.U., chemist, ambulance service, and a general hospital STD facility are some of the various services their staff provides round-the-clock. Hospitals in Kottayam consider them as reputable medical centers because of their high-quality services.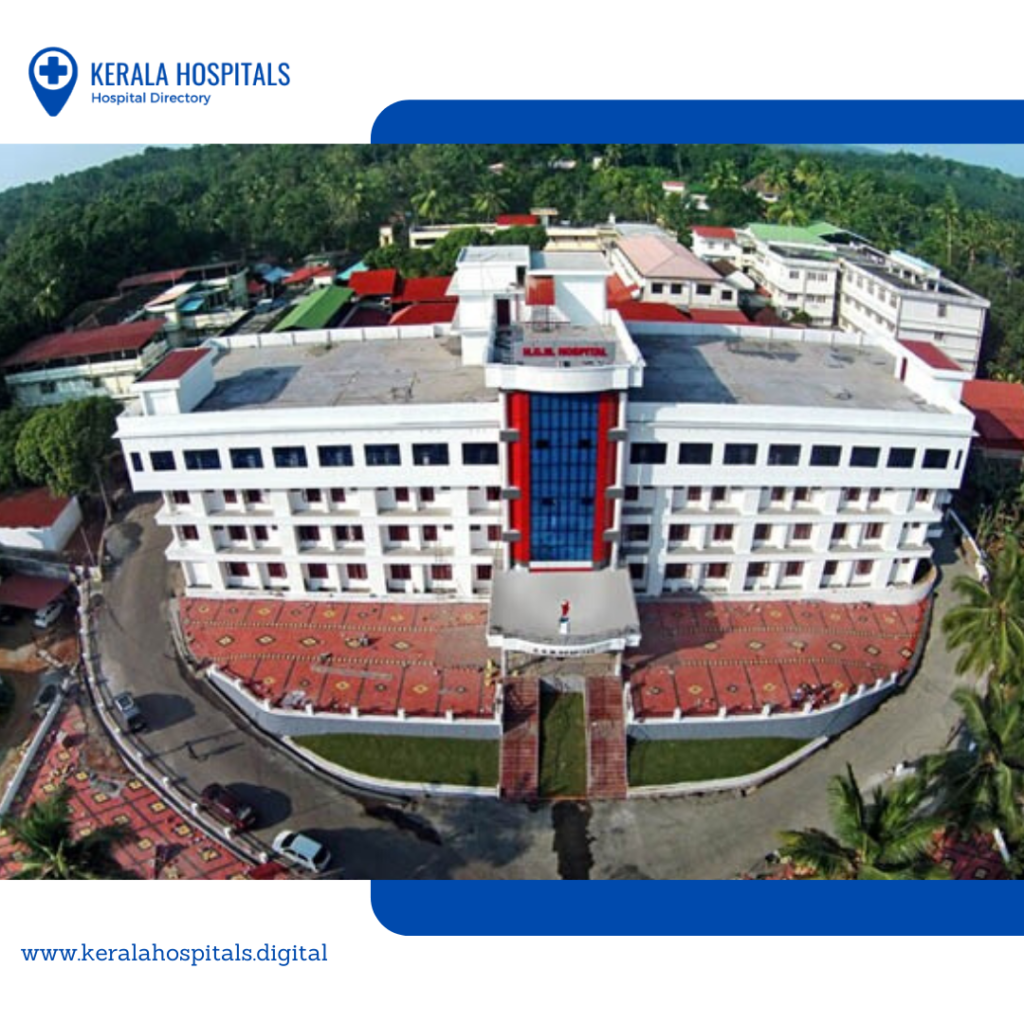 As well as providing comprehensive obstetric and gynecological care, the department provides a full range of reproductive and gynecological services to women. Among the obstetric and gynecological care options that the department offers is a wide range of customized services and a comprehensive approach to women's health.
Address: Muttuchira, Kottayam
Kerala 686613
Phone: 04829 282 224