Bishop Benziger Hospital
Sankar's Hospital
Meditrina hospital
KIMSHEALTH Hospital
Lotus Heart Hospital
ST.Joseph's Mission Hospital
Azeezia Medical College
Travancore Medical College Hospital
Vijaya Hospital
Holy Cross Hospital                    
Bishop Jerome Fernandez, the first Indian Bishop of the catholic diocese of Kollam, wanted to make a tribute to his illustrious predecessor, Bishop Aloysius Maria Benziger, by erecting a befitting memorial. The decision to build a hospital was made with the consent of the faithful of the diocese.
As a result, the Bishop Benziger Hospital was built on a four-acre plot in the heart of Kollam. On 17th August 1948, the anniversary of Bishop Benziger's death, the hospital first opened its doors. It was the first private hospital in Kollam.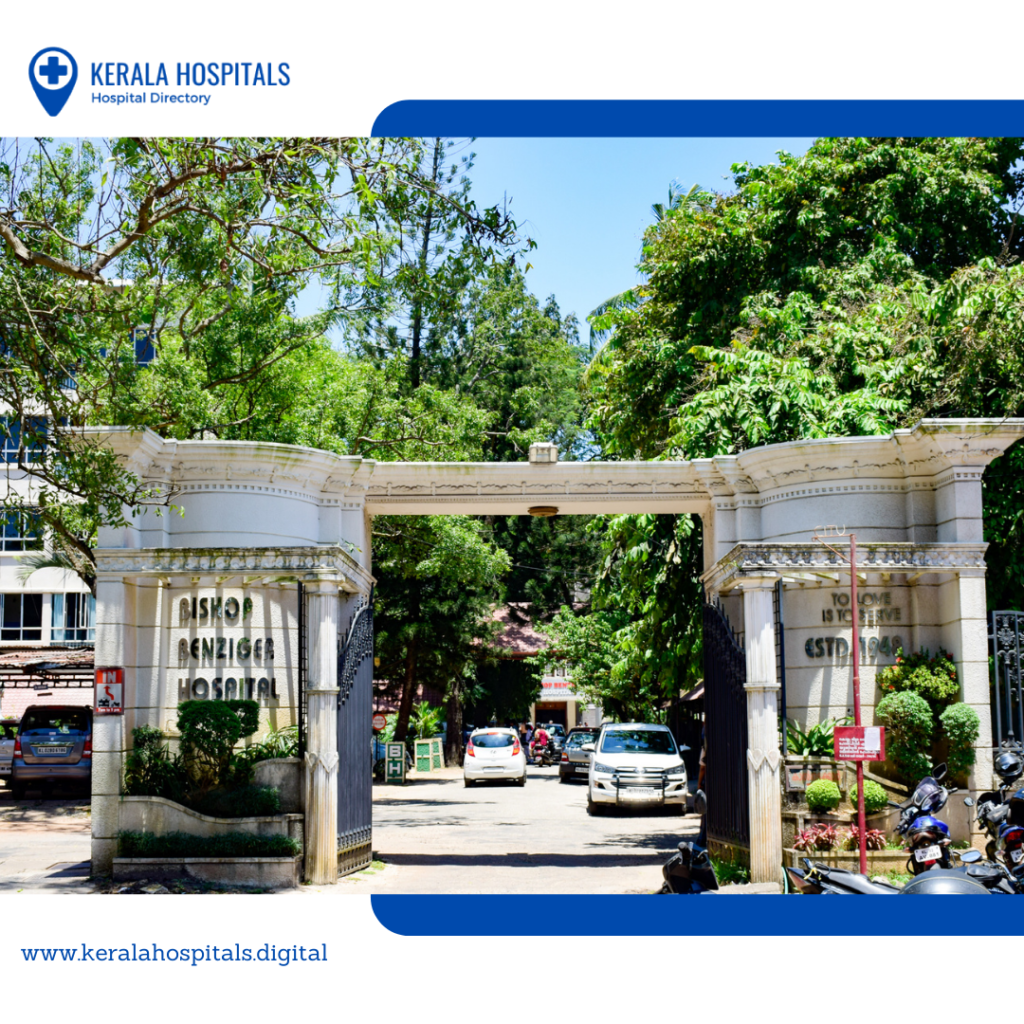 The cardiology department is well equipped with modern equipment for testing, diagnosing, and treating cardiac disorders. Two cardiologists and well-trained paramedical staff provide round-the-clock care. CVD offers all diagnostic procedures along with excellent clinical care. Cardiovascular consultations focus on cardiovascular risk reduction, health Screening and promotion, a compilation of different cardiovascular disorders, emergency implementation measures, client education, and rehabilitation. At an affordable price, the department aims to provide state-of-the-art cardiac care.
Address: Benziger Hospital Rd, Mundakkal Village
Kollam, Kerala 691001
Phone: 0474 275 7000
Sankar's Hospital in Kollam is among the finest hospitals in the city, known for providing excellent patient care. The clinic is located centrally in Kollam, a prominent part of the city. Public transportation is readily available from all major parts of the city to reach the clinic.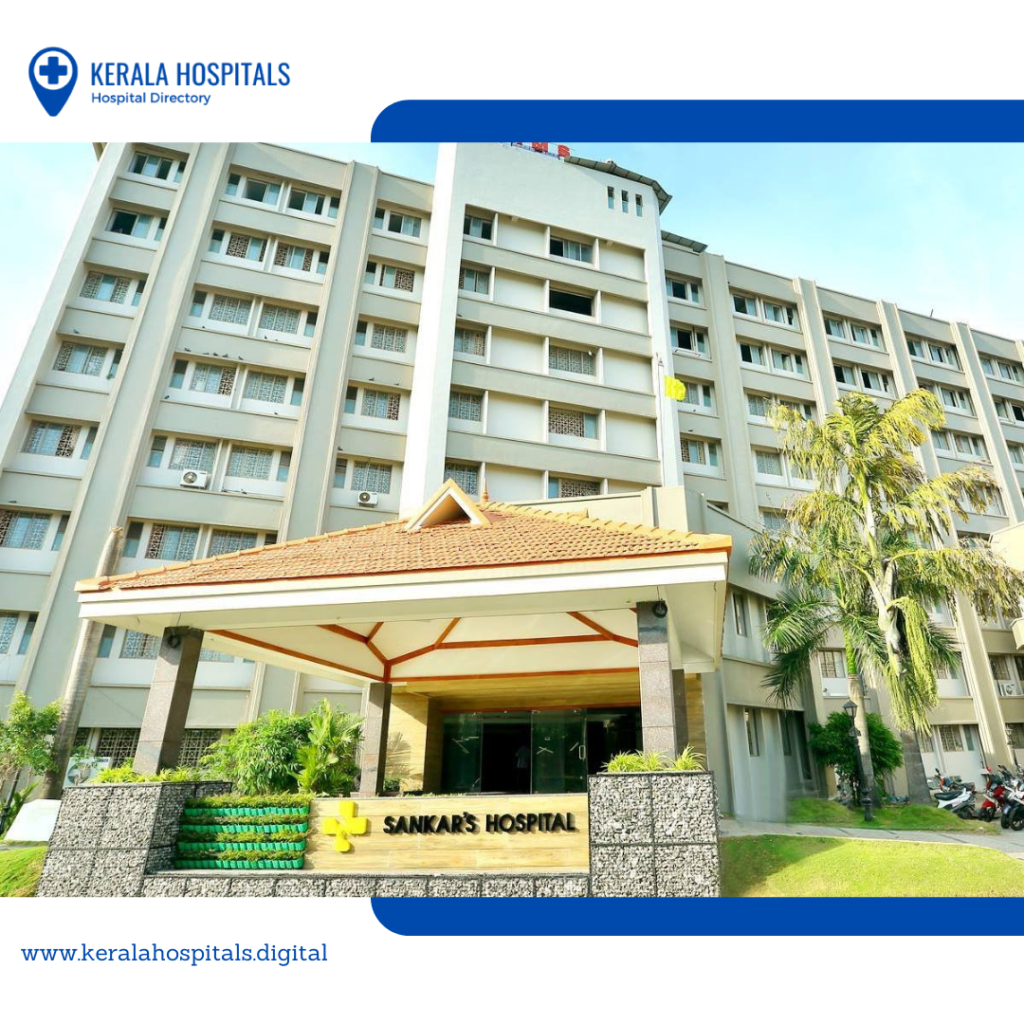 At Sankar's Hospital in Kollam, you will find state-of-the-art equipment. Patients benefit from the excellent patient care and clinical outcomes at Sankar's Hospital's Cardiology Department. From your very first visit, a team of professionals will take care of your family. They take steps to make your experience as comfortable and supportive as possible. Together, they'll develop a comprehensive care plan that takes into account the many aspects of your health that are affected by heart disease.
Address: QS Road, P.B. No: 32, Kollam, Kerala 691001
Phone: +91 474 2756000
The Meditrina Hospital in Kollam, a member of the Meditrina Health Group, is one of the fastest-growing hospital chains in India, managed by qualified professionals, specializing in primary and tertiary healthcare. Dr. Pratap Kumar founded Meditrina Hospital, which is the largest hospital chain in Kollam with a pan-India presence.
Patients choose the Meditrina Group of Hospitals because of its ethical medical practices. Moreover, Meditrina Hospital achieves clinical outcomes on par with international standards while keeping advanced procedures accessible at a fraction of international costs.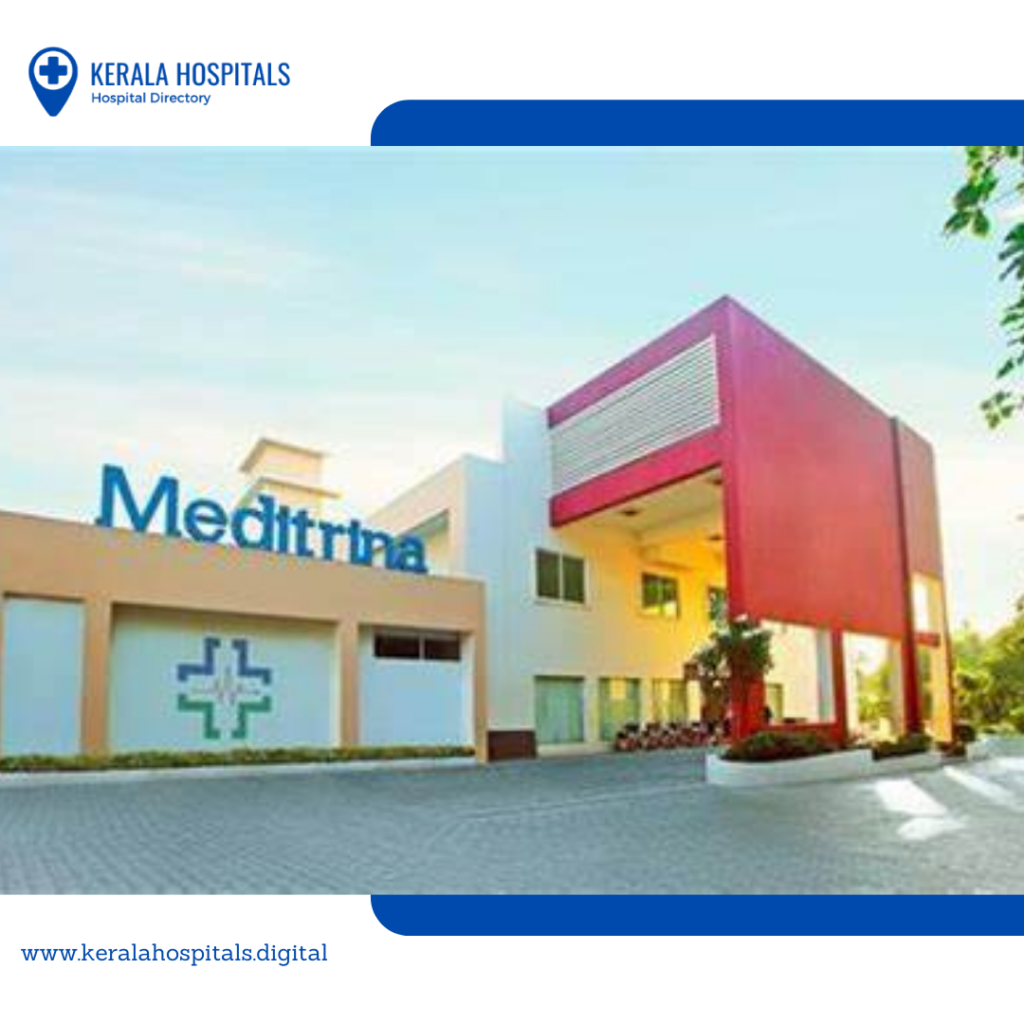 As a world-renowned center of excellence, the Cardiology Department at Meditrina Hospital provides innovative solutions for the diagnosis, investigation, and treatment of all types of heart conditions. A team of highly qualified and experienced cardiologists is on hand 24×7 to handle all cardiac emergencies at the hospital. Intensive Coronary Care Units (ICCU) are managed 24 hours a day by critical care specialists and intensivists, supported by highly trained paramedical and nursing teams. A cardiac rehabilitation program is also available at the hospital for patients who require postoperative care after cardiac surgery.
Address: Kollam – Ayoor Road, Bypass Road, Ayathil
Kollam, Kerala 691021
Phone: 0474 272 1111
KIMSHEALATH Hospital Kollam has 200 beds and will revolutionize specialized healthcare in the Kollam area. It has a team that is equipped to handle these situations. The hospital offers a wide range of services across multiple departments as well. The strength of KIMSHEALTH Hospital Kollam stems from its team of highly qualified and experienced consultants who have demonstrated their expertise in their respective fields. Nursing and paramedical staff support these professionals, as well as state-of-the-art technology.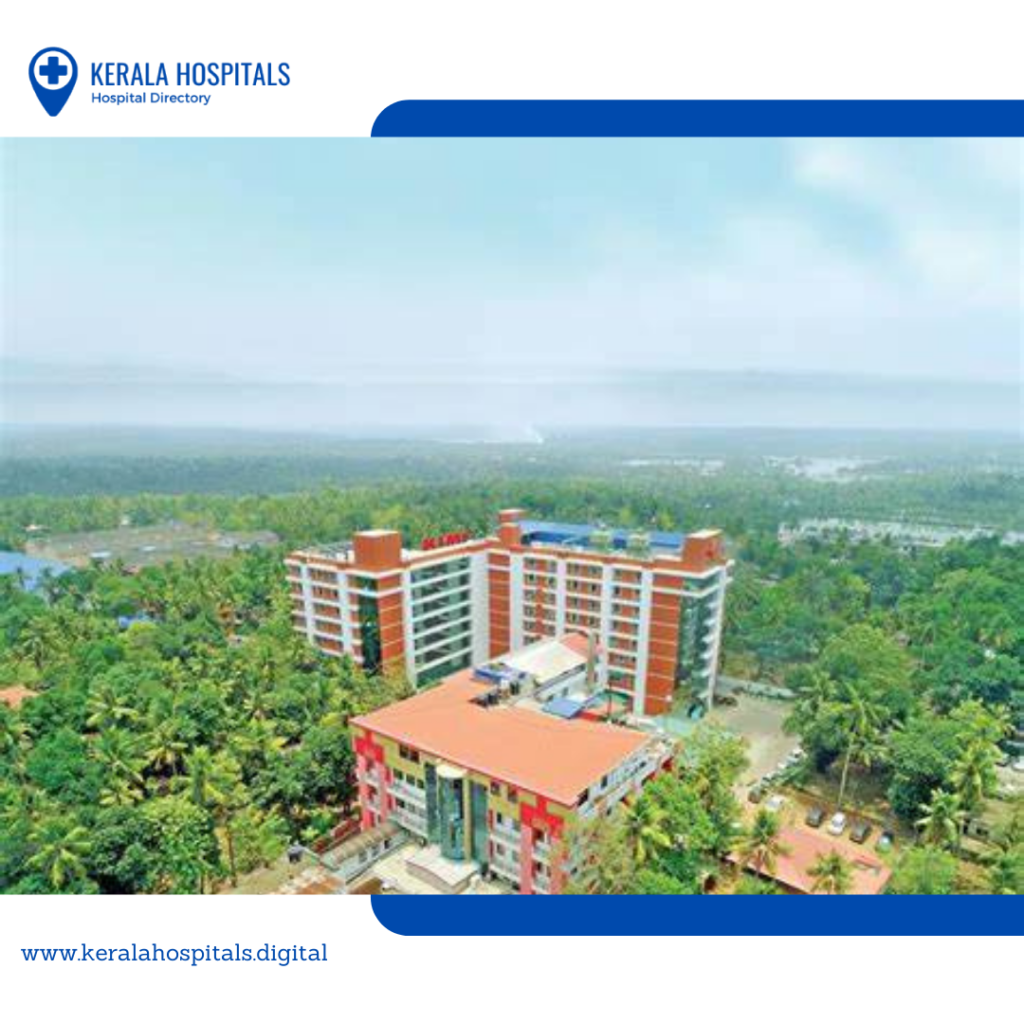 As a leading cardiology hospital in Kollam, KIMSHEALTH Heart Care specializes in diagnosing and treating congenital heart defects, coronary artery disease, heart failure, valvular heart disease, and electrophysiologic abnormalities. The cardiologists and cardiac surgeons at KIMSHEALTH Heart Care are among the most experienced in the country. Over the years, KIMSHEALTH has established itself as a center of excellence in cardiology and cardiac surgery.
Address: Kottiyam, KIMSHEALTH Hospital Kollam Sithara Jn
Kottiyam, Kerala 691571
Phone: 0474 294 1234
The Lotus Heart Hospital is one of the pioneering heart hospitals of its kind in Kerala. It was the vision of Dr. Johnson George, a renowned cardiologist with extensive experience in the field, was realized on 6th May 2009. His dream and dedication to providing exceptional cardiac health care led to the establishment of this hospital. The hospital was officially opened by Former PWD Minister Dr. M.K. Muneer, Former Member of Parliament Dr. K.S. Manoj, and Dr. Venu IAS were all former classmates of the Managing Director, Dr. Johnson George.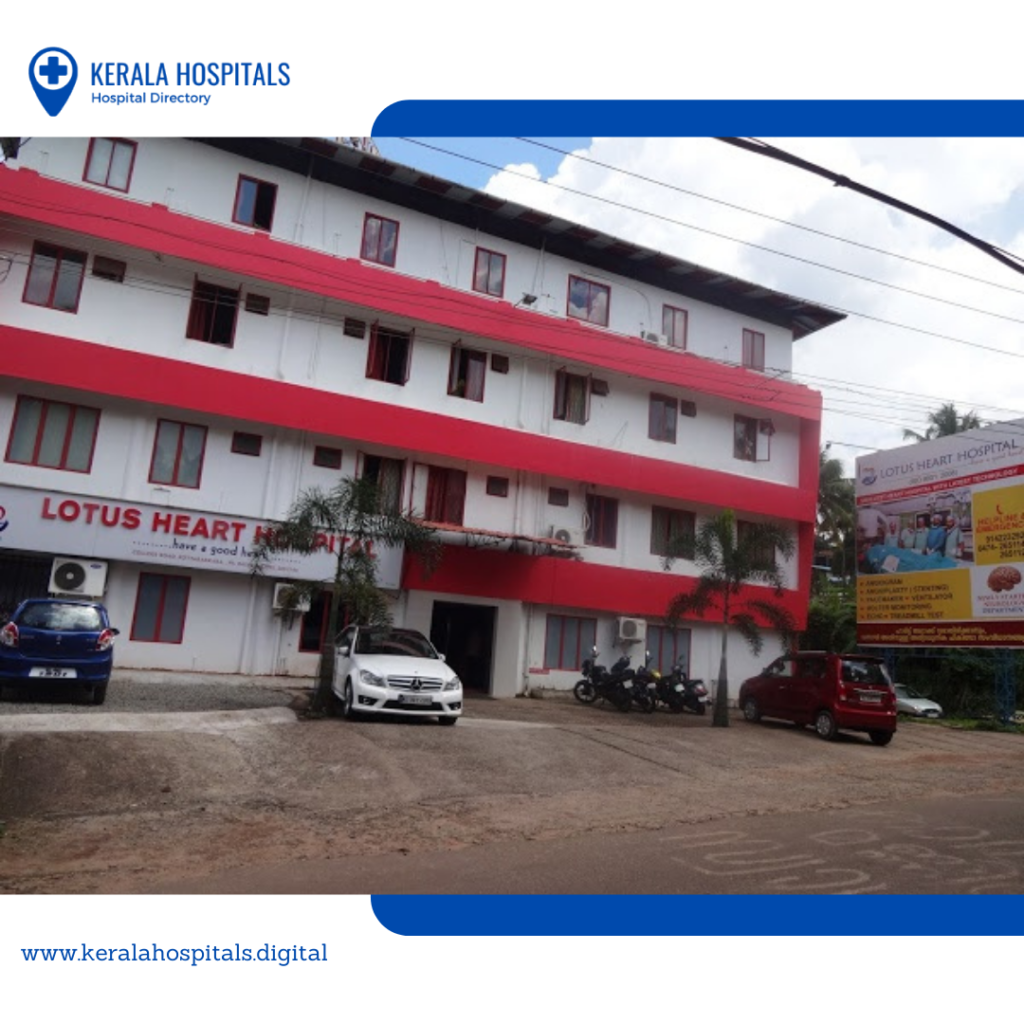 With state-of-the-art facilities and a fully equipped Coronary Care Unit, Lotus Heart Hospital is a heart specialty hospital. The Lotus Heart Hospital has a competent team that provides affordable specialized cardiac care. In addition to providing emergency treatment to victims of heart attacks and related heart emergencies, Lotus Heart Hospital aims to detect and prevent heart diseases at an early stage. All cardiology services are conducted according to international standards.
Address: Pulamon Junction, Kottarakkara, Kerala 691531
Phone: 0474 265 1122
It was established in 1953 by the Congregation of Daughters of Mary, a charitable society that registered as a charitable trust in 1974 under the Travancore-Cochin Literary, scientific, and charitable societies registration act of 1955. Despite its small beginning, the mustard seed of humanitarian and philanthropic service grew to be a fully mature tree. And today, it consists of a 250-bed hospital with almost all specialties along with two sister institutions – St. Joseph's College of Nursing and St. Joseph's School of Nursing.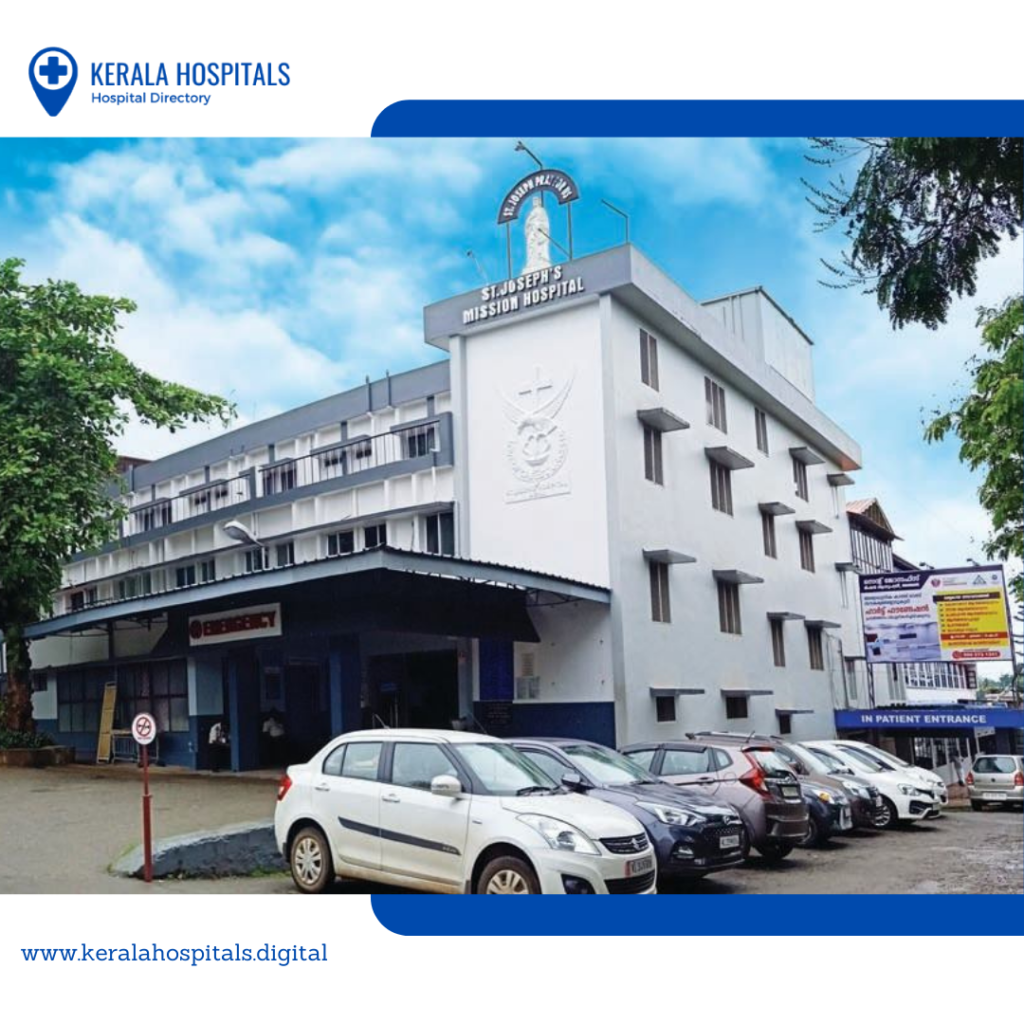 In addition to managing heart ailments with a preventive approach, St. Joseph's Heart Institute is a dedicated center for cardiac care. Cardiologists at the clinic are experts in their fields of specialization. They have extensive training and experience. As a result of its advanced facilities, the center is well-equipped to handle any cardiac emergency.
Address: Mission Hospital Road, Anchal, Kerala 691306
Phone: 0475 227 1341
The Azeezia Medical College Hospital is located in Kerala. With 540 beds, it is a multi-specialty hospital. Medicine, surgery, obstetrics & gynecology, dermatology, psychiatry, pediatrics, orthopedics, ophthalmology, otolaryngology, radiology, emergency, and laparoscopic services are available at the facility. Cardiothoracic, neurologic, nephrology, pulmonology, gastroenterological, endocrinological, and neurosurgical departments provide super-specialty care. There are super-specialty units and colleges for medical, dental, and nursing studies at the medical college. This campus is located in a rural area eight kilometers (5 miles) from NH-47 (Kollam-Thiruvananthapuram).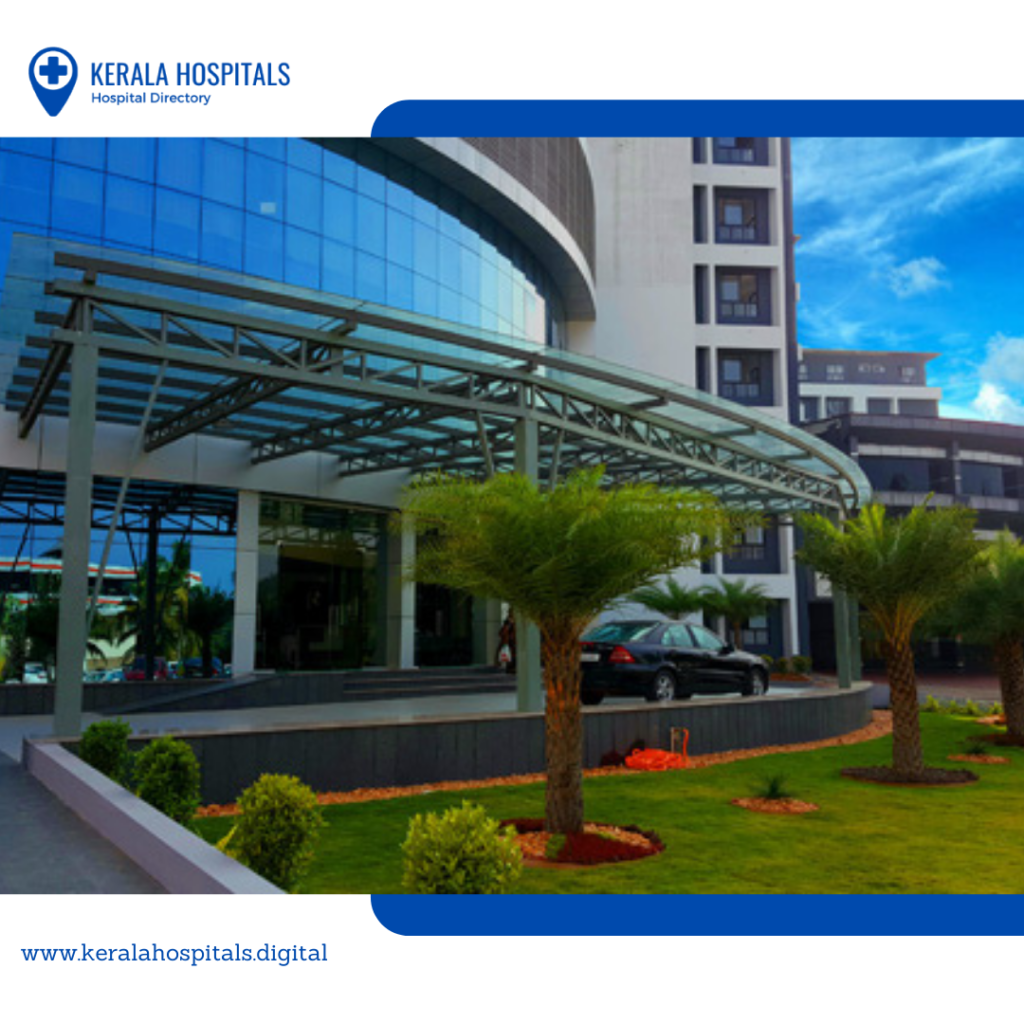 The Cardiology Department benefits from close professional ties with internationally recognized consultant cardiologists to ensure speedy diagnosis, treatment, and analysis of heart conditions. They offer state-of-the-art facilities and a wide range of cardiology services, including echocardiograms (Ultrasound imaging of the heart), Holter monitoring, and stress testing (used for evaluating heart function by combining physical activity with an echocardiogram).
Address: Kummalloor – Meeyannoor Rd, Diamond Hill
Meeyannoor, Kerala 691537
Phone: 0474 272 2222
This Travancore Medicity Medical College is located in Kollam, Kerala, India. Travancore Medicity Medical College was established in 2008 and managed and operated by Quilon Medical Trust. Travancore Medical College is an ISO 9001:2008 certified medical college and is affiliated with the Kerala University of Health Sciences, which is authorized by the Medical Council of India (MCI) to provide medical and nursing education at the undergraduate level. Travancore Medical College Hospital occupies 98 acres of land.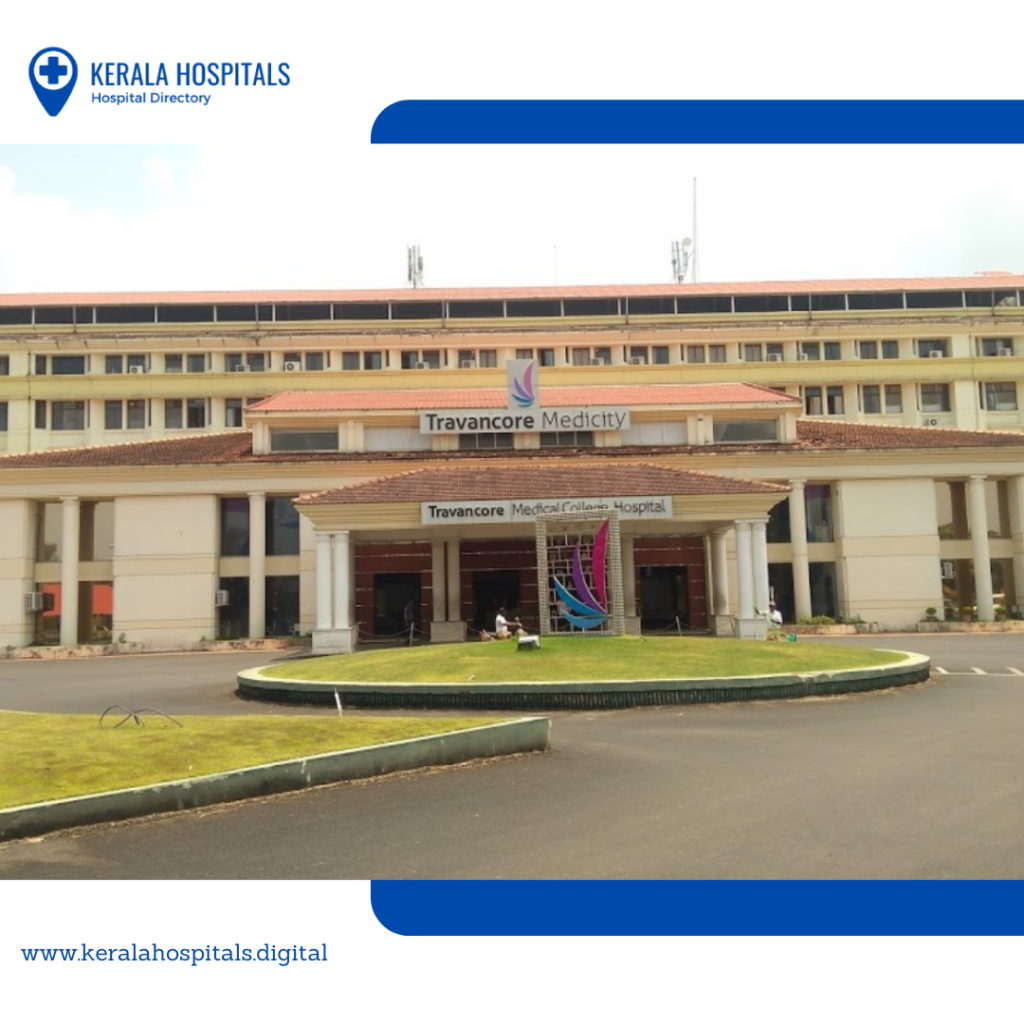 Hospital offers a broad range of non-invasive cardiology services supported by interventional cardiologists, cardiothoracic surgeons, pediatric cardiologists, anesthesiologists, and dedicated nurses. The department's lifestyle clinic and wellness programs offer complete cardiac exams and exercise programs. An intensive care unit equipped with the most sophisticated life-support mechanisms and monitoring devices has been set up to handle any emergency cardiac situation.
There are three divisions : Clinical Cardiology, Interventional Cardiology, and Surgical Cardiology.
Address: Travancore Medical College Hospital N H bypass Mylapore, Thattamala, P. O
Kollam, Kerala 691020
Phone: 0474 272 9393
Vijaya hospital has brought a refreshing change to the healthcare sector since it opened in 1998. For the people of the Kollam and Pathanamthitta districts, Vijaya hospital needs no introduction. The dynamic leadership of Dr. V S Rajeev, Chairman and Managing Director, and Dr. Mini Rajeev, Vice Chairman and Medical Superintendent, along with the dedicated efforts of the doctors and staff, paved the way for success. In addition to tertiary care medical services, they have added educational institutions such as Vijaya college of nursing and Vijaya college of paramedical sciences.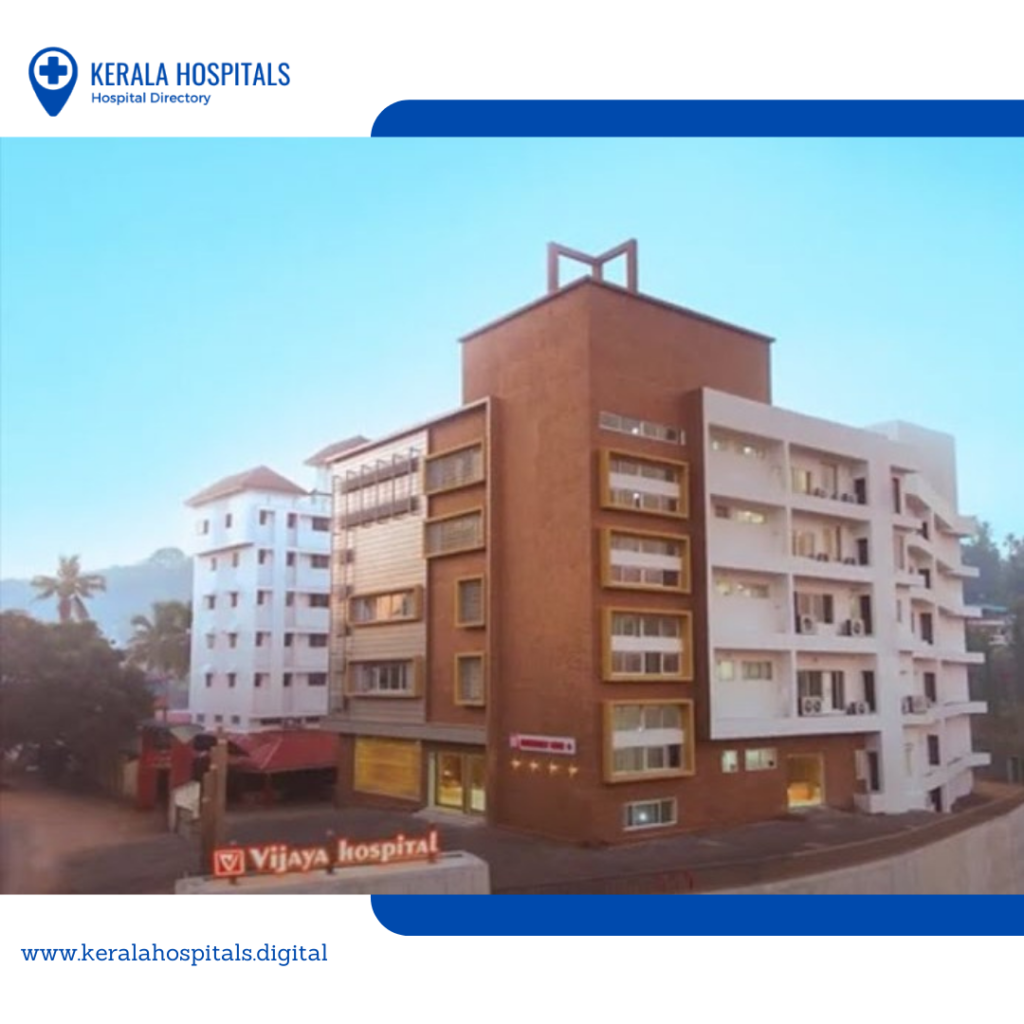 Vijaya hospital is one of the leading cardiology hospitals in Kollam. The department of cardiology was founded in 2000 and has offered 24/7 care since then. In 2018, the department was renovated with ultramodern cardiac care facilities meeting international standards. There is a Chest Pain Clinic; staffed 24/7 by highly trained cardiologists, intensivists, emergency physicians, step-down ICU rooms, state-of-the-art catheterization labs, executive suites, and regular cardiac rooms. They provide the most modern evidence-based cardiac care of international standards with dedication and compassion.
Address: Pulamon Bridge, Kollam – Tenkasi Rd, Pulamon Junction
Kottarakkara, Kerala 691531
Phone: 0474 265 3000
Holy Cross Hospital, Kottiyam, Kollam stands out as a premier center in the field of medical services in Kerala. With 67 years of service in health care, the Sisters of the Holy Cross Hospital completes 67 years of glory. Due to its noble and selfless service, it has earned a niche in the healthcare industry. As a small hospital with 20 beds, Holy Cross Hospital was established in 1952. It is now a super specialty hospital, one of the best health care institutions with modern and high-tech facilities, including an MRI scanner.
The hospital is one of the largest in Kerala, widely recognized for its high-quality patient care. Located just 10 KM from Kollam and 55 KM from Trivandrum, it serves over a thousand out-patients, on average 400 in-patients per day. As well as a dedicated team of doctors, they have a dedicated team of nurses and paramedics who support the doctors' excellent service.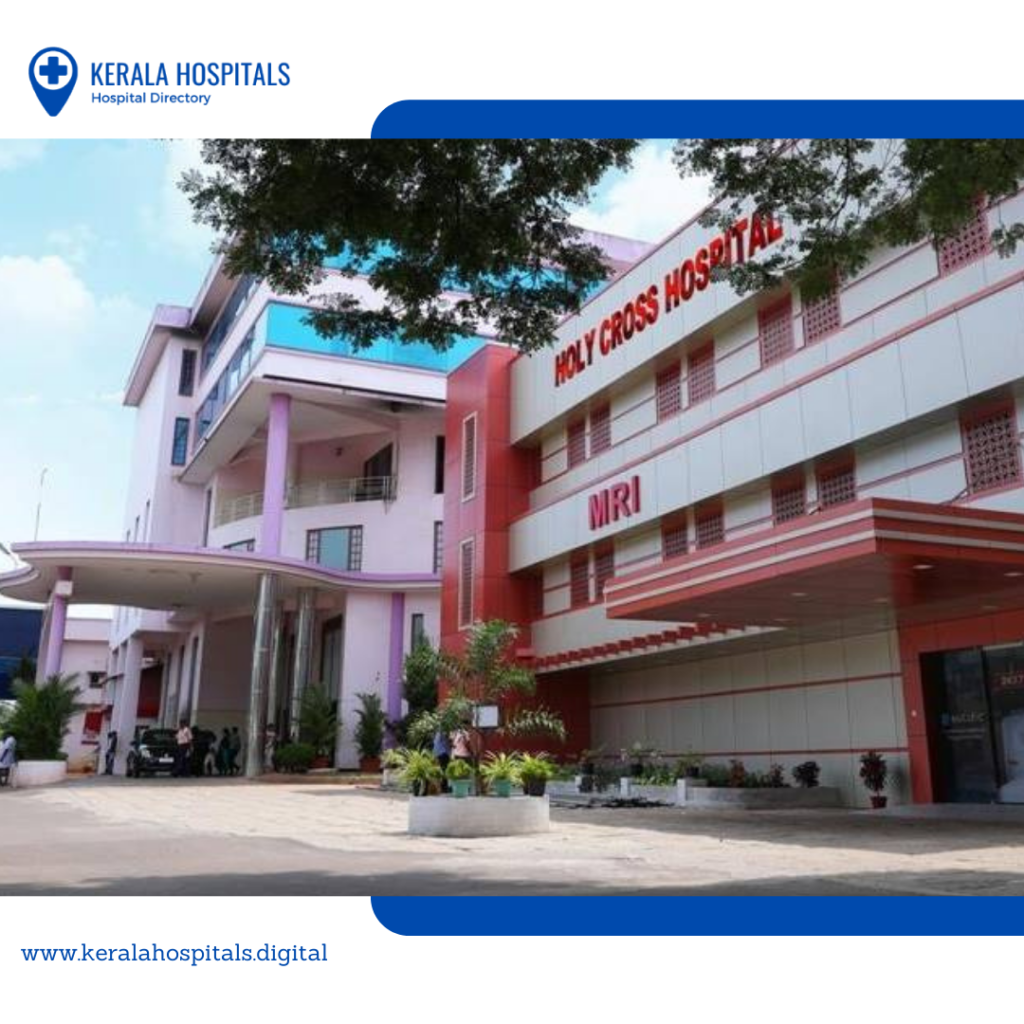 Cardiothoracic department includes
Adult cardiac surgery
Beating heart surgery
Pediatric cardiac surgery
Thoracic surgery – Lung resection, Empyema, etc.
Vascular surgery
AV access for Dialysis
Trauma- Vascular
Intra-Aortic Balloon pump
Address: Holycross Hospital Rd, Kottiyam, Kerala 691571
Phone: 0474 253 8000