PNVM Cosmo Derma Centre  
Twacha Skin & Hair Clinic
Laser Skin & Cosmetology Clinic
Oliva Skin & Hair Clinic   
Almeka Medical Centre
Cutis International Cosmetic Clinic
Rajagiri Hospital
Lourdes Hospital
Aster Medicity    
A trusted name in skincare, PNVM Cosmo Derma Centre in Ernakulam provides an effective range of skincare services. Over the years, Cosmo Derma Centre has provided world-class treatment for a wide range of skin problems to countless patients. The Cosmo Derma Centre is a best-in-class Dermatology hospital in Kochi with ultramodern equipment that provides advanced treatments for your skin. The following treatments are provided: Laser hair removal, Skin rejuvenation, Chemical peels, Microdermabrasion, IPL, Co2 laser, Botox, and fillers. A team of experts, led by Dr.Prem, one of the leading dermatologists, is at your disposal.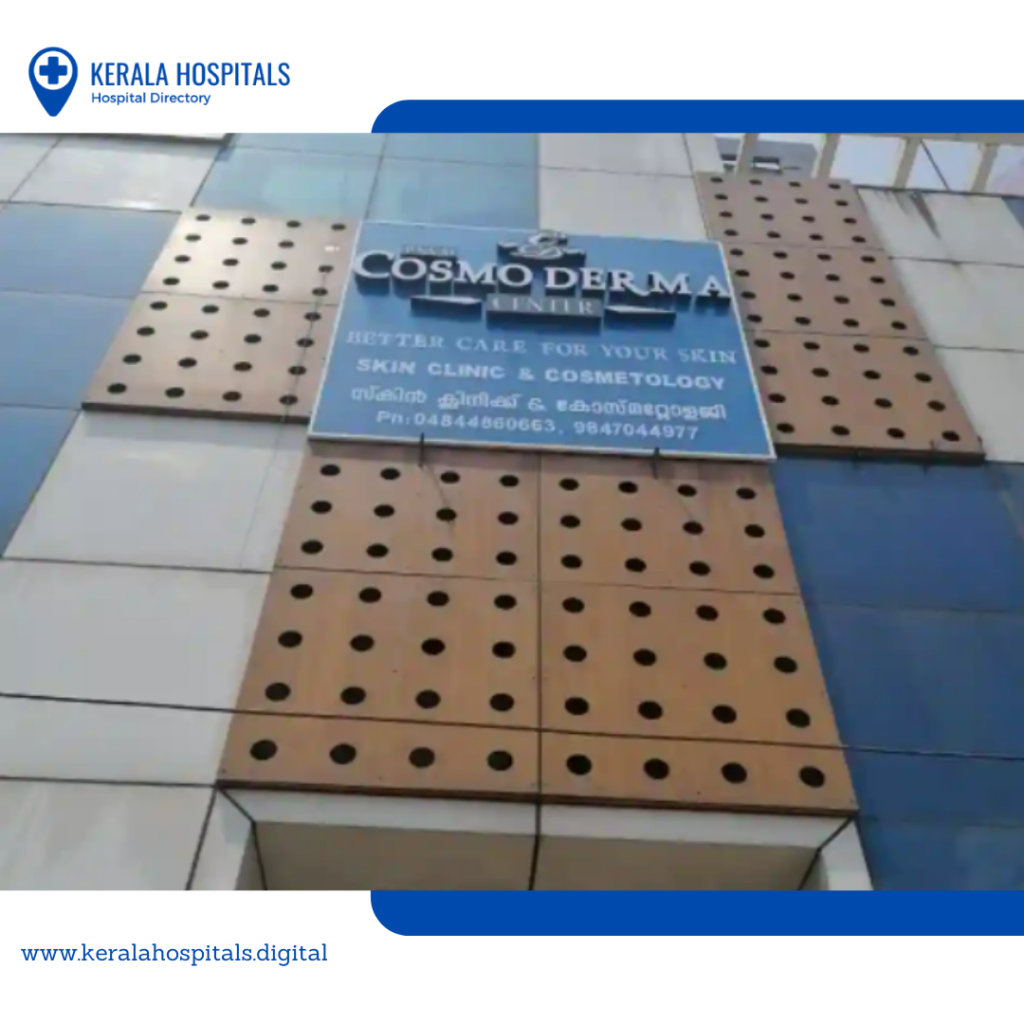 Address: PNVM Hospital, Madhava Pharmacy Jn, Banerji Road, Ernakulam
Kochi, Kerala 682018
Phone: 0484 486 0663
The Twacha Skin and Hair Clinic is top-notch dermatology, pediatric dermatology, cosmetic dermatology, and trichology clinic in Kochi. Located in Ernakulam's IT hub, Kakkanad, the clinic is run by dermatologists with vast experience and expertise. Doctors Preethi Nagaraj and Johny Chacko are in the background.
Their goal is to provide the best evidence-based medical and cosmetology care, educate patients and encourage them to ask pertinent questions so that they will be empowered about their skin/hair/cosmetic concerns.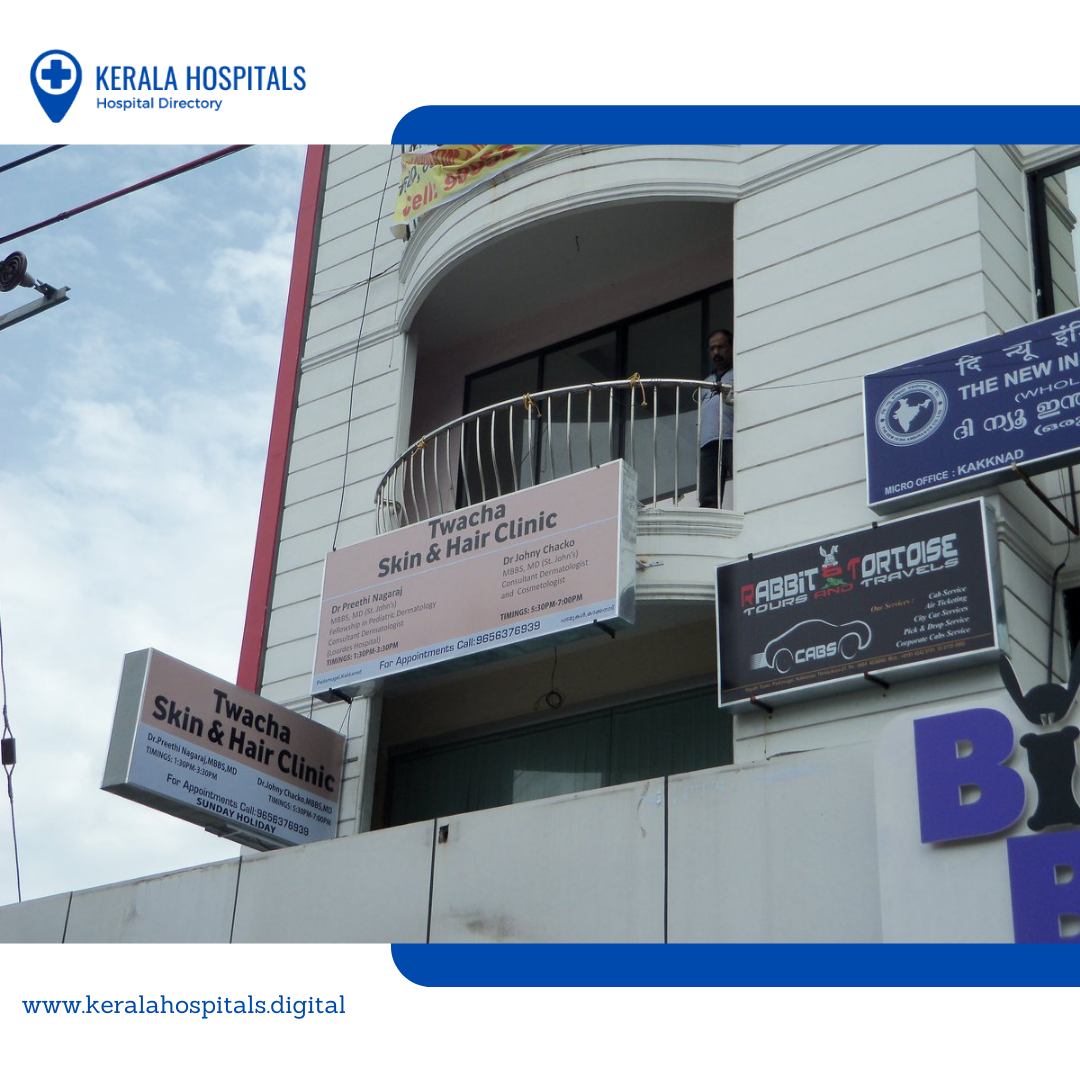 Address: 2nd Hayath Towers Civil Line Road, near Juma Masjid Road, Padamughal
Vazhakkala, Kochi, Kerala 682021
Phone: 096453 36939
Medical Cosmetology & Dermatology Services at Laser Skin & Cosmetology Clinic. It is an ultra-modern, state-of-the-art facility equipped with the latest in technology. In addition to being conveniently located in the heart of Cochin City, it is just one mile away from the North Railway Station and near Kaloor bus station. Personalized care based on your needs helps you to attain healthy, beautiful skin, hair, and nails at Laser Skin & Cosmetology Clinic. The aim is to provide affordable, quality treatments.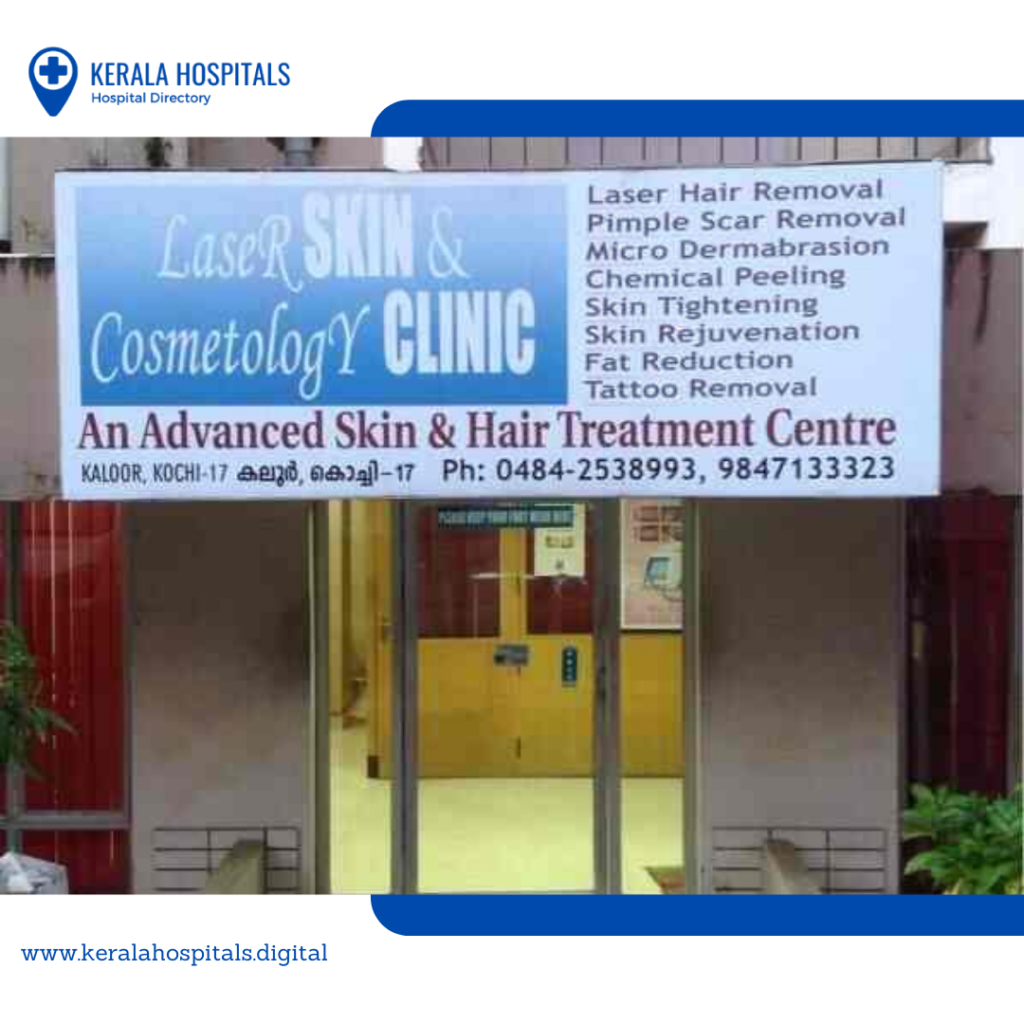 Address: A J Residency, Ground, behind Lenin Center, Kaloor
Kochi, Kerala 682017
Phone: 098471 33323
Medico-aesthetical clinic Oliva uses the latest advances in healthcare to make its clients look and feel more beautiful and youthful. OLIVA has created an advanced facility that has qualified dermatologists and trichologists, skin and hair therapists, and advanced equipment that offers the best in aesthetic medicine.
The doctors at Oliva will lead every visit of yours by conducting an in-depth skin analysis and taking a complete medical history of you before charting a treatment plan tailored specifically to your medical history. The combination of anesthetic and clinical approach is carefully planned for your specific needs, whether it is a simple skin peel or a more advanced medical procedure. The benefits of this holistic approach are determined by what the best in the field of science and aesthetics has to offer. The first and foremost medicine and aesthetics clinic that you can choose is Oliva.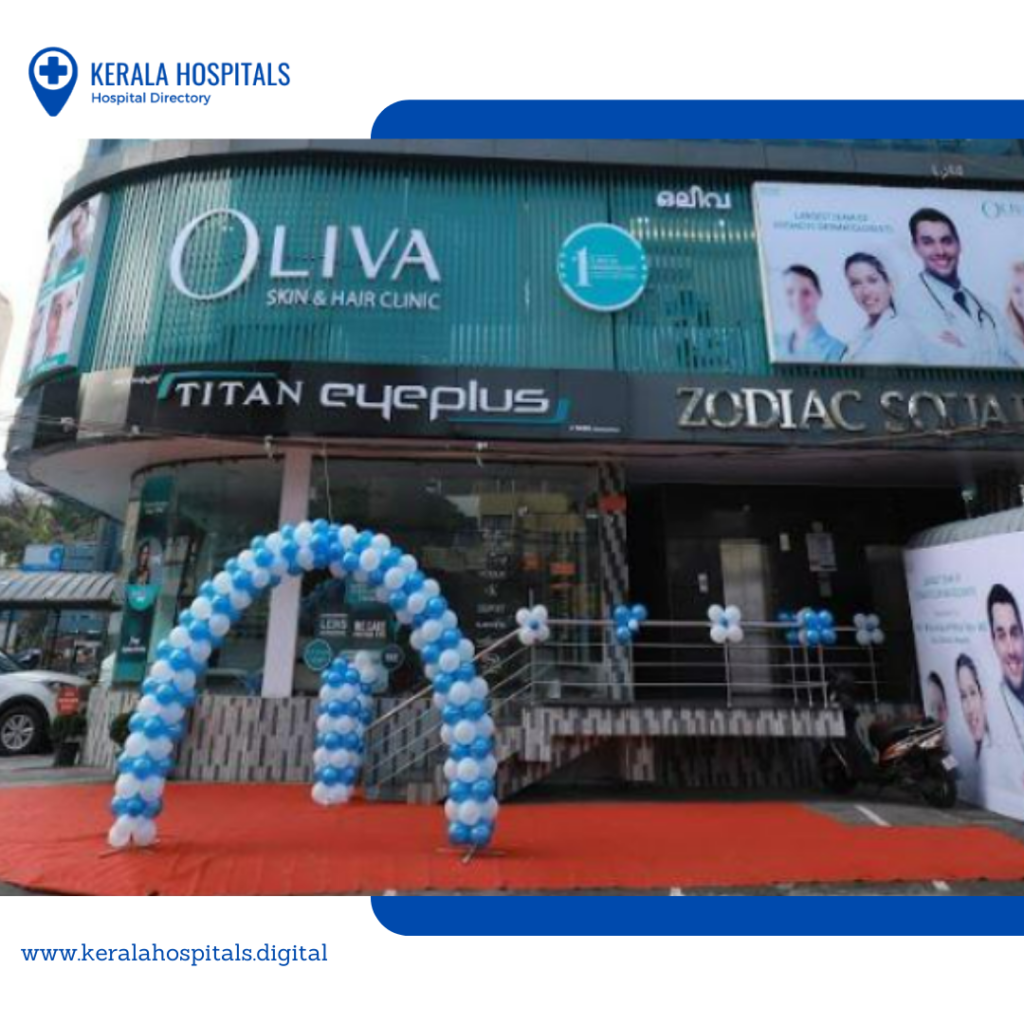 Address: Zodiac Square, First, Sahodaran Ayyappan Rd, above Titan Eye, Kadavanthra
Kochi, Kerala 682020
Phone: 092054 83493
Almeka, a Skin Laser Treatment Centre located at Palarivattom in Cochin (Kochi), Ernakulam district of Kerala, is a full-fledged laser treatment center. The urge for change pervades every aspect of a person's life. Today, in this rapidly developing world, one can see a drastic change in the appearance of both men and women. Everything and anything they do has to be done professionally. Almeka Medical Centre comes to your rescue by providing a comprehensive solution to your cosmetic and aesthetic problems. Almost all types of skin problems can be treated with the ultra-modern lasers at Almeka and that too by using international standards.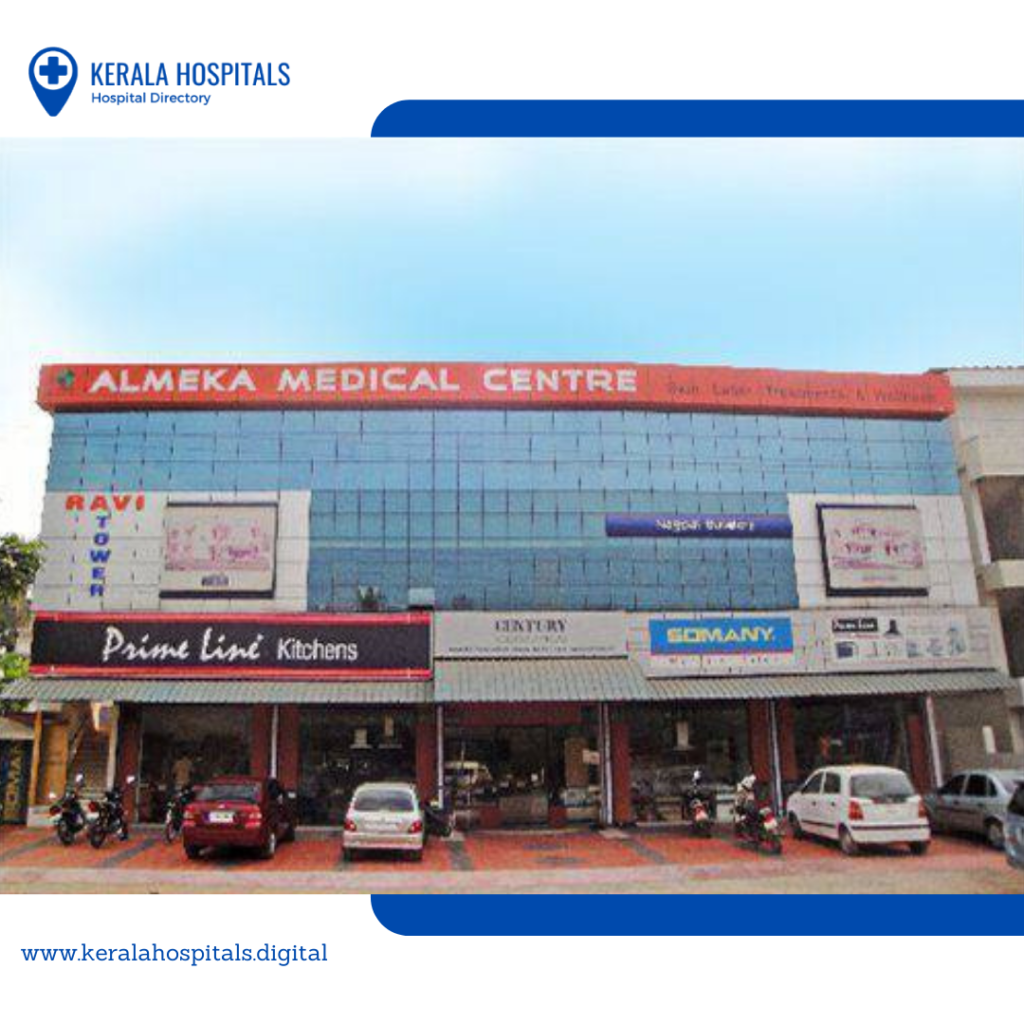 Since Almeka Medical Centre's inception, it has striven to provide a full and complete solution for any skin problem you may be experiencing with a commitment to freeing you from any worries you may be experiencing. Experts with experience will treat you with the latest technologies in a safe and humane environment. A unique and friendly atmosphere at the clinic makes visitors feel special, and they provide the best care available, making the center one of the leading Dermatology hospitals in Kochi.
Address: 1st Floor, Ravi Tower, Vennala P O, NH Bypass, Palarivattom, Kochi, Kerala 682028
Phone: 095262 04090
Discover the most effective hair transplant in Cochin, Calicut, Trivandrum, Kottakkal, and Bangalore. It is one of the best Dermatology hospitals in Kochi. At Cutis International Cosmetic Clinic you can get hair transplants with medically qualified and talented staff. They have a wide range of options to help you with your hair transplant.
The Cutis International Cosmetic Clinic is dedicated to the treatment of both skin issues and hair problems as well. A wide range of facial treatments is available, such as mole removal, anti-aging injectables, tattoo removal, and resurfacing.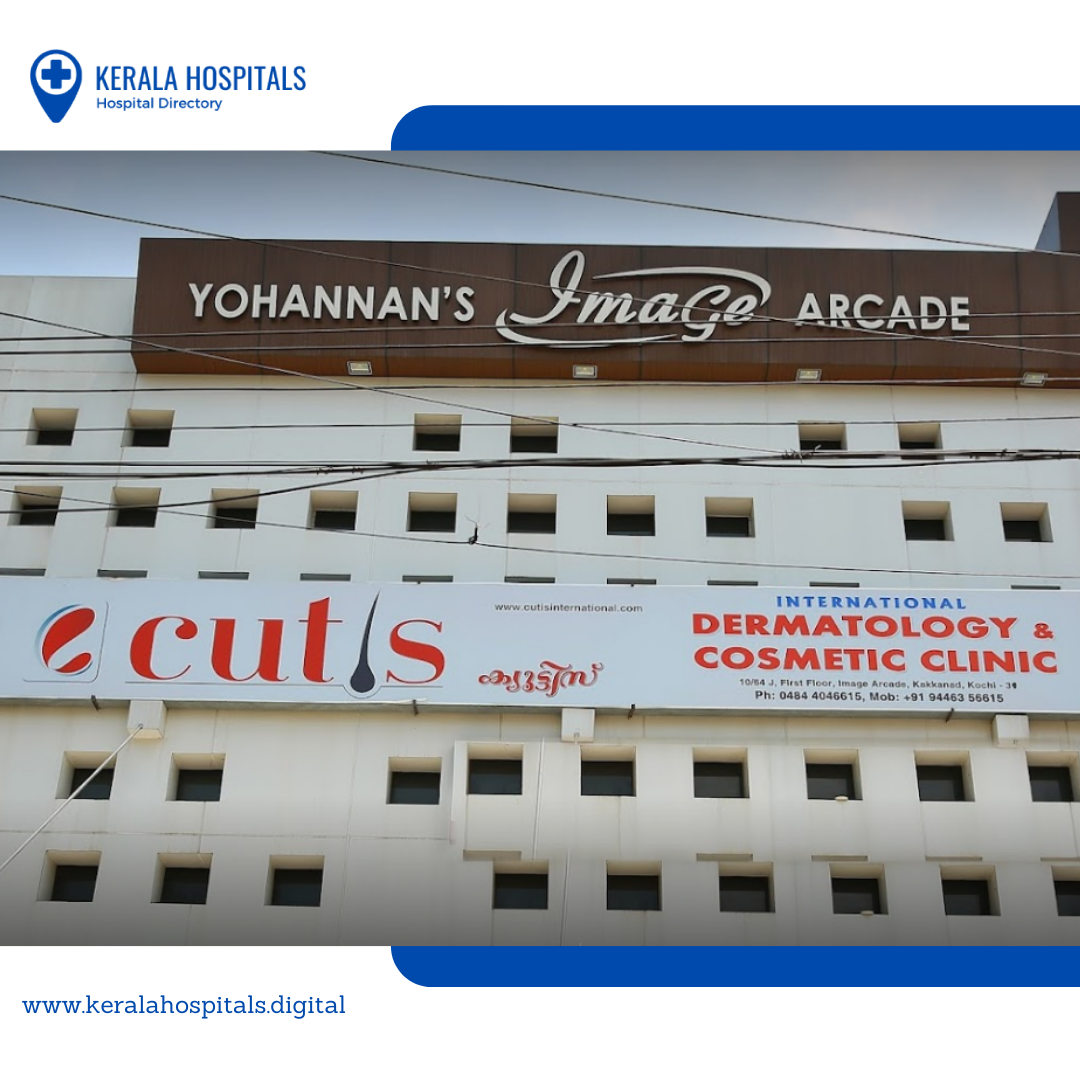 Address: SM Tower -1, Second Floor Olimughal Junction, above Union Bank
Kakkanad, Kerala 682030
Phone: 094463 56615
Having touched nearly 2 million lives in its short history, Rajagiri Hospital has created its niche on the map of quality healthcare delivery in South India. Its compassion and high-precision medical technology have earned it the trust and loyalty of patients, and it is now recognized as the best quaternary care facility in the region.
Founded in 2014, Rajagiri Hospital is part of the renowned Rajagiri (CMI) group of institutions dedicated to providing quality and affordable medical care to the common man. As a result of their pioneering role in the educational sector, Rajagiri has carved out a medical institution that is exemplary in Kerala. It is the closest hospital to Cochin International Airport and is well laid out in a beautiful 40-acre green landscape in Chunangamvely, Aluva.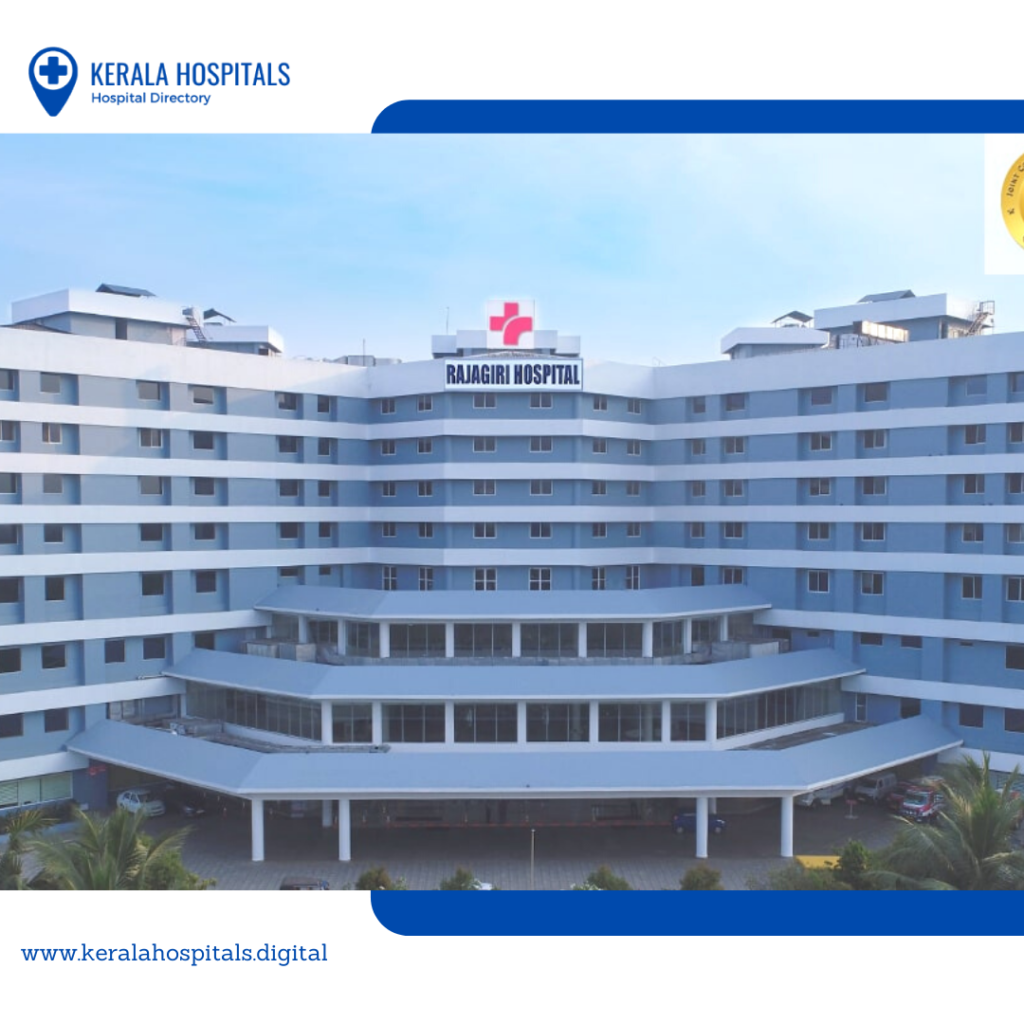 Dermatology deals with the diagnosis, treatment, and prevention of diseases and disorders of the skin. The branch also includes disorders related to nails and hair, primarily since both of these are composed of dead skin cells. Rajagiri Hospital's Department of Dermatology provides the best treatment for all skin-related illnesses. There are treatments available for both common skin disorders, like rashes and itching, and for rare and complex ones. The Rajagiri Clinic offers general dermatology as well as cosmetic treatments for all ages
Address: Near GTN Junction, Chunangamvely Aluva
Kochi, Kerala 683112
Phone: 0484 290 5000
Lourdes Hospital, located in Ernakulam, Kerala's commercial capital, is a premier multi-specialty hospital. Founded in 1965 under the aegis of the Archdiocese of Verapoly, Lourdes treats more than 500 in-patients and 1700 out-patients daily and attracts patients not just from Kerala, but from other parts of India as well as from abroad. As the first NABH accredited hospital in Kerala, The Lady of Lourdes Hospital is also an accredited facility for quality health care services.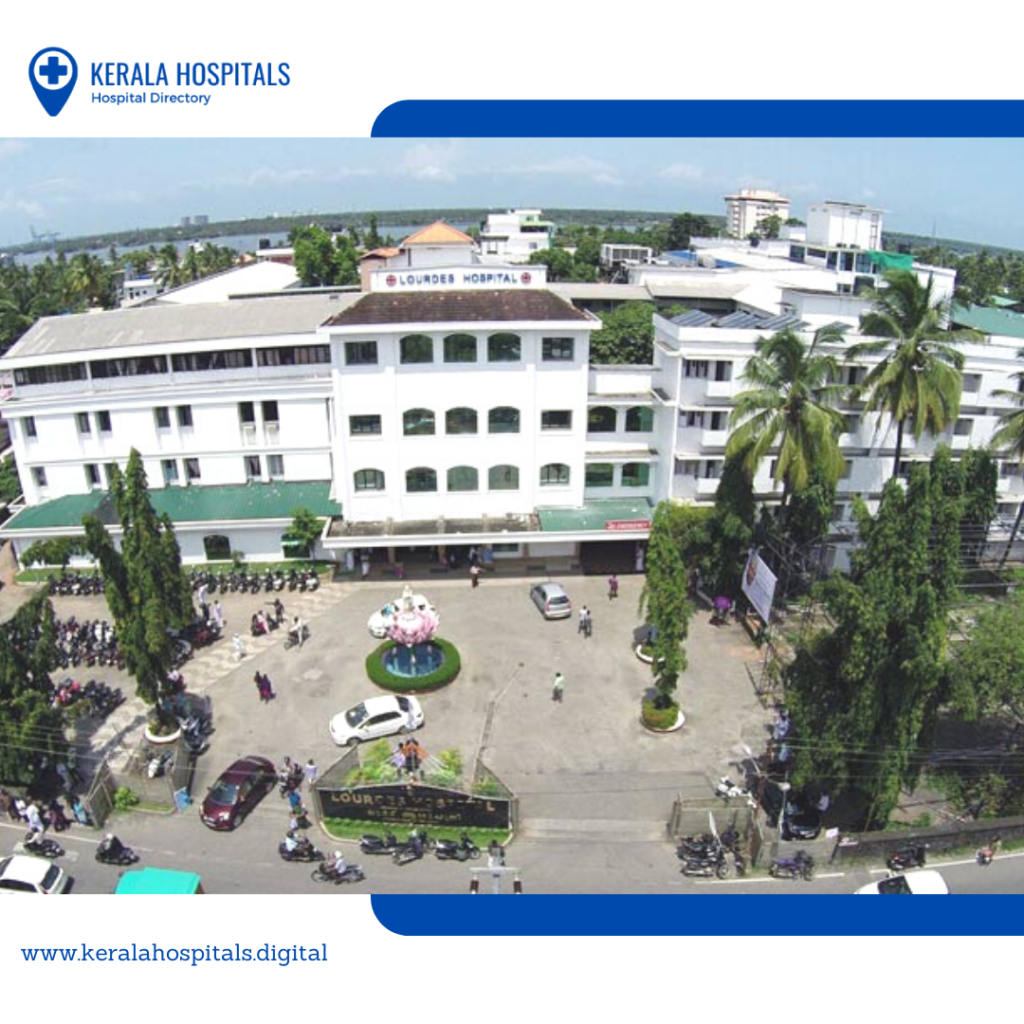 Clinical dermatology and cosmetic dermatology are provided by the Department of Dermatology. Treatment is provided for all clinical and general dermatological problems, such as disorders of the skin, hair and nail, and venereal diseases, and also advanced cosmetic dermatology services for the management of problems like Acne, Scars, Pigmentation, Vitiligo, Hair Loss/ Hair Fall, Unwanted Hair, Moles, Warts, Skin Tags, Corns, Calluses, Wrinkling and Ageing Skin with a multi-disciplinary approach.
The dermatology department provides comprehensive consultation and treatment for in-patients and outpatients alike for a wide range of dermatological conditions including General Dermatology, Cosmetology, Leprology, and Venereology.
Address: Lourdes hospital Road Near Ernakulam Town Railway station Pachalam PO
Kochi, Kerala 682012
Phone: 0484 412 3456
Located on a tranquil 40-acre waterfront campus, Aster Medcity houses six multidisciplinary hospitals and eight centers of excellence for Cardiac Sciences, Neurosciences, Orthopaedics & Rheumatology, Nephrology & Urology, Oncology, Women's Health, Child & Adolescent Health, and Gastroenterology & Hepatology.
One of Kerala's first quaternary care hospitals to win the prestigious JCI (Joint Commission International) Accreditation – the gold standard of global healthcare. Aster Medcity also won the NABH Accreditation, the NABH Award for Excellence in Nursing, and a Green OT Certification from Bureau Veritas within one year of opening.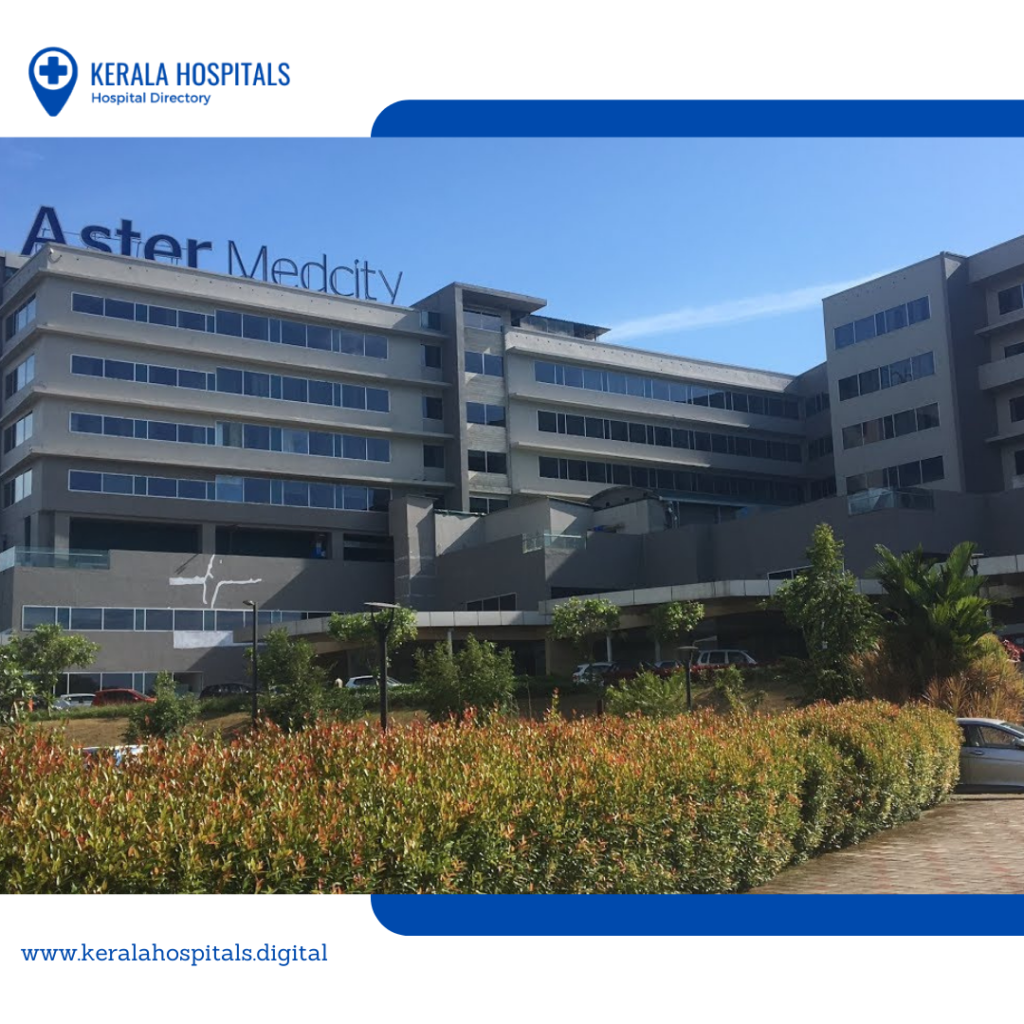 Aster Medcity is one of the most advanced healthcare destinations in India, offering an extensive range of diagnostic and therapeutic technologies to facilitate accurate and efficient treatment. The dermatology department provides comprehensive consultation and treatment for in-patients and outpatients alike for a wide range of dermatological conditions including General Dermatology, Cosmetology, Leprology, and Venereology.
Address: Kuttisahib Road Cheranelloor, South Chittoor
Kochi, Kerala 682027
Phone: 0484 669 9999