PVS Hospital
Starcare Hospital
Nirmala Hospital
BMH Hospital
National Hospital
Matria Hospital
Malabar Hospital
Fathima Hospital
Aster Mims Hospital
Iqrra Hospital
Kerala's PVS Hospital is one of the leading tertiary-care hospitals in the country. The PVS Hospital was established in 1974, making it one of India's first. Super-specialty hospital with 310 beds was started with the aim to provide world-class healthcare services and specialized medical facilities at affordable prices.
Dr. T.K. Jayarajan, its Managing Director and Chief Surgeon, is primarily responsible for PVS hospital's growth from a 10 bedded clinic to a 310 bedded Super specialty referral hospital with 29 departments and over 100 doctors. Currently, the third generation of this illustrious family is carrying on the good work led by Dr. Jaikish Jayaraj, Director and Surgical Gastroenterologist. Hence, the seed of desire that was sown in love and nurtured in concert by these dedicated men has germinated into PVS, which now looms before us as a towering structure.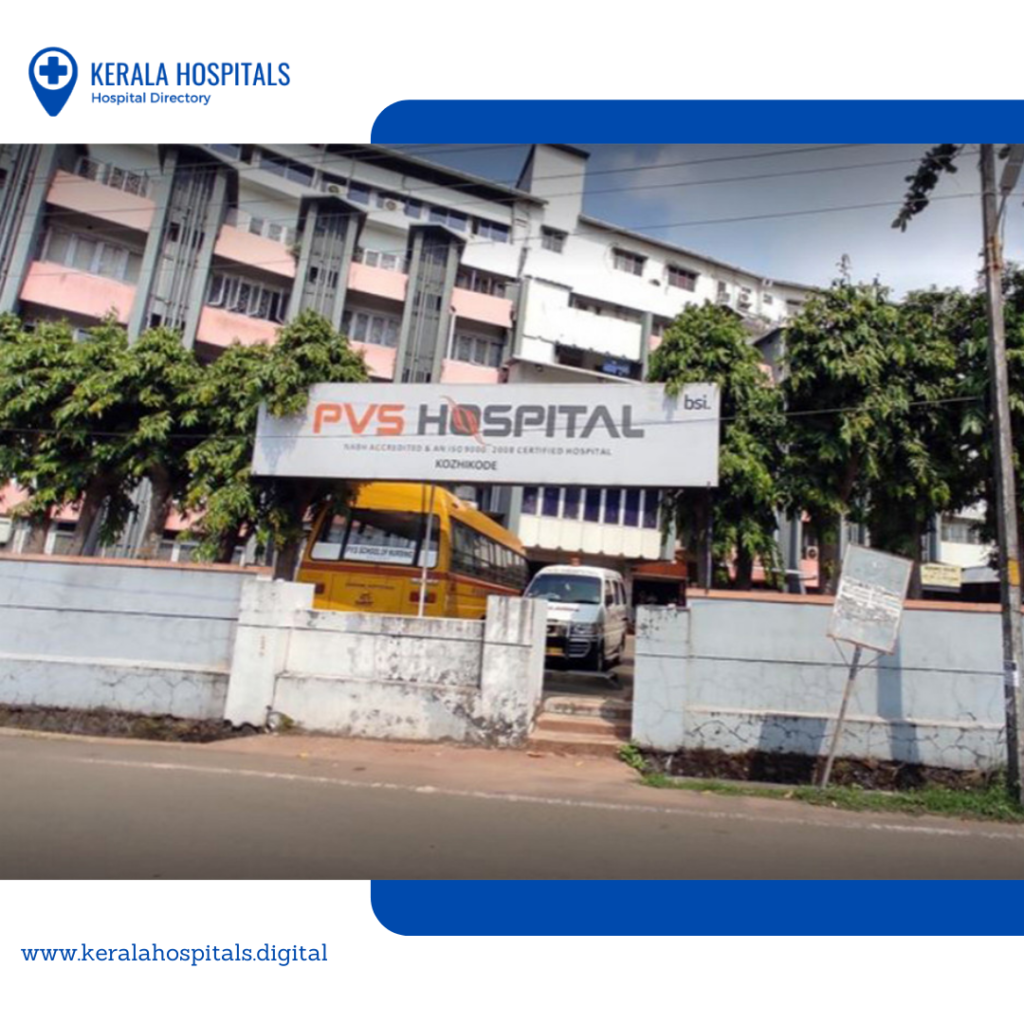 Obstetrics and Gynecology at PVS Hospital have earned a well-deserved reputation among doctors and the general public. This department provides referrals for obstetric cases that are difficult or unusual. One of the best obstetric & gynecology departments in Kerala, the department is staffed by excellent and experienced consultants.
Address: Railway Station Rd, near Railway Station, Palayam
Kozhikode, Kerala 673002
Phone: 0495 270 7222
The Starcare Hospital Kozhikode is a new generation multi-specialty hospital near Thondayad Junction on the NH Bypass Road in Calicut, Kerala. The Sultanate of Oman is also home to several hospitals and medical clinics operated by Starcare UK. The hospital is owned and operated by a group of Indians with roots in Calicut.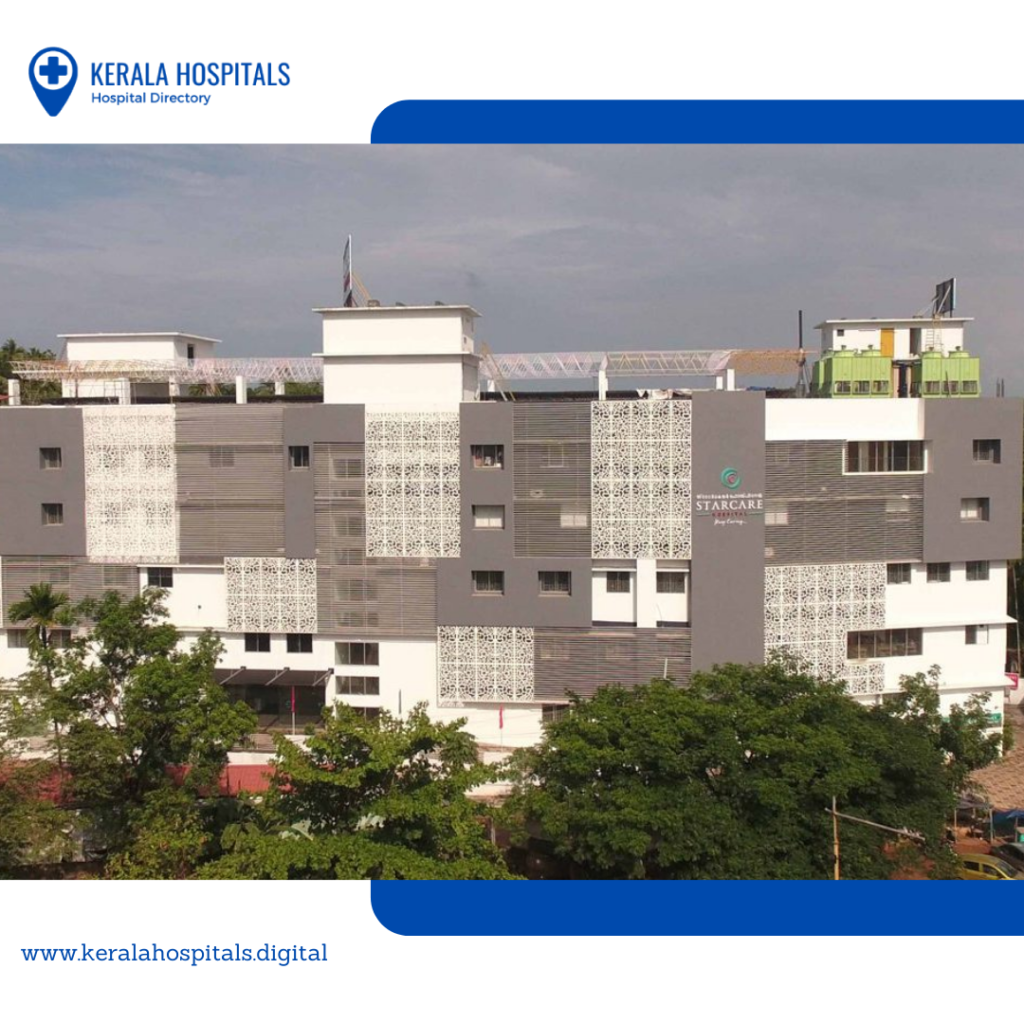 From puberty through menopause, Obstetrics and Gynecology department offers a range of services to support women. Infertility Treatment, Preconception Care, High-Risk Pregnancy, Gynecology, and Gynec Laparoscopy are all areas of specialization. It is their goal to provide high-quality medical care through a team of dedicated and enthusiastic physicians.
Address: N H Bypass Junction, near Thondayad
Kozhikode, Kerala 673017
Phone: 086069 45555
In 1937, the great Italian Jesuit missionary, Father Edward Beretta SJ, began a small dispensary at Vellimadukunnu, Calicut, and established Nirmala Hospital to serve people in the Malabar region of Kerala. The Bishop of Calicut, Rt Rev Dr. Aldo Maria Patroni, handed over the administration of Nirmala Hospital to the Ursuline Sisters of Mary Immaculate in 1964. As Delegate Superior, Mother Stefania Murelli accepted the invitation, and Sister Aloysia Vaz was appointed as the first Administrator of the hospital.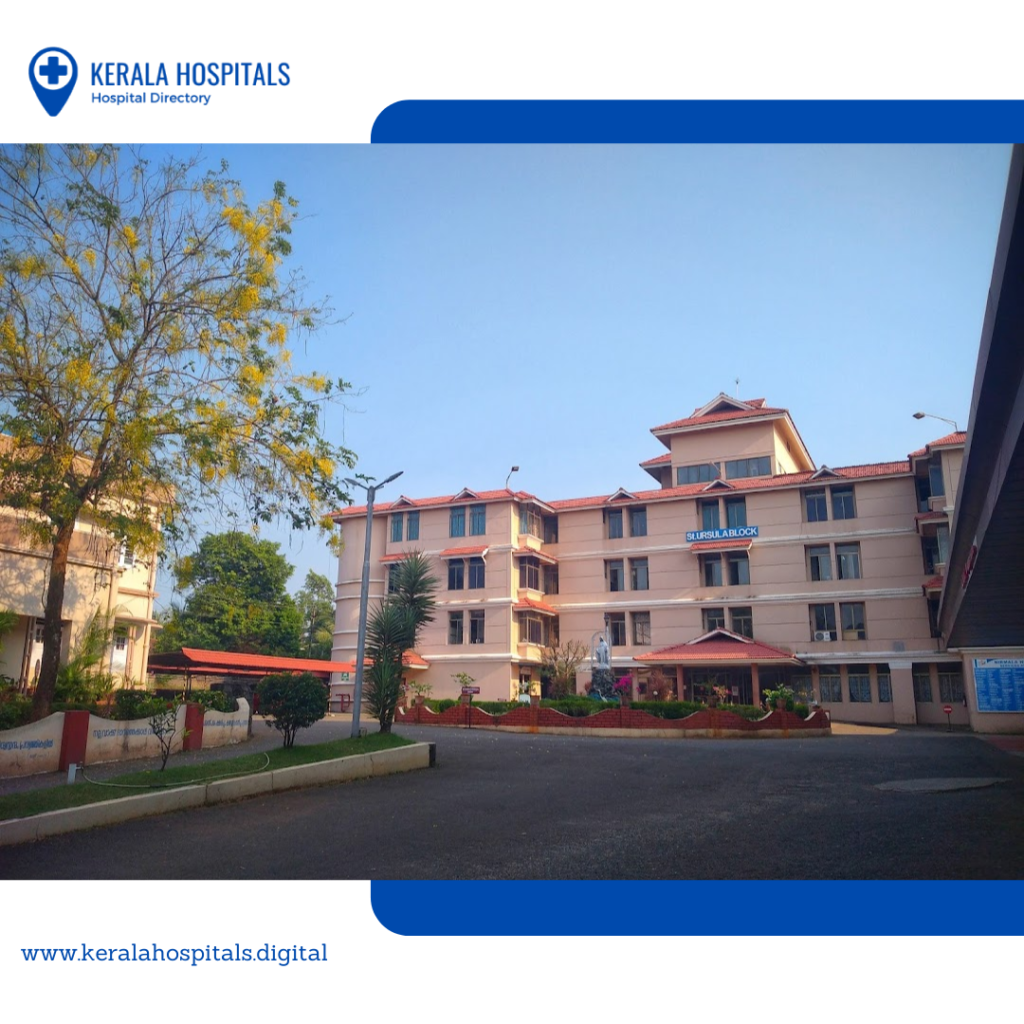 Women and pregnancy-related problems are handled by the Department of Obstetrics and Gynecology. From conception until the end of pregnancy, it ensures better health and well-being for its patients. Several types of laparoscopic hysterectomy are performed in the Department, including fibroids, ovarian cancer, and endometriosis. There is an experienced Medical Team for Counselling & Management of High-Risk Pregnancies as well as Painless Labour at the hospital.
Address: Puliyamkode Kunnu Rd, Vellimadukunnu
Kozhikode, Kerala 673012
Phone: 0495 273 0220
Dr. K G Alexander founded Baby Memorial Hospital (BMH) in 1987 with the vision of providing affordable, accessible, and quality healthcare for everyone. The novel approach then marked a revolution in the healthcare segment in Kerala, thus symbolizing a response to the state's growing healthcare needs. As a tribute to the late KC Varghese (known as Baby), father of Dr. K G Alexander, the Chairman, and Managing Director, the hospital has set a benchmark in providing unparalleled care.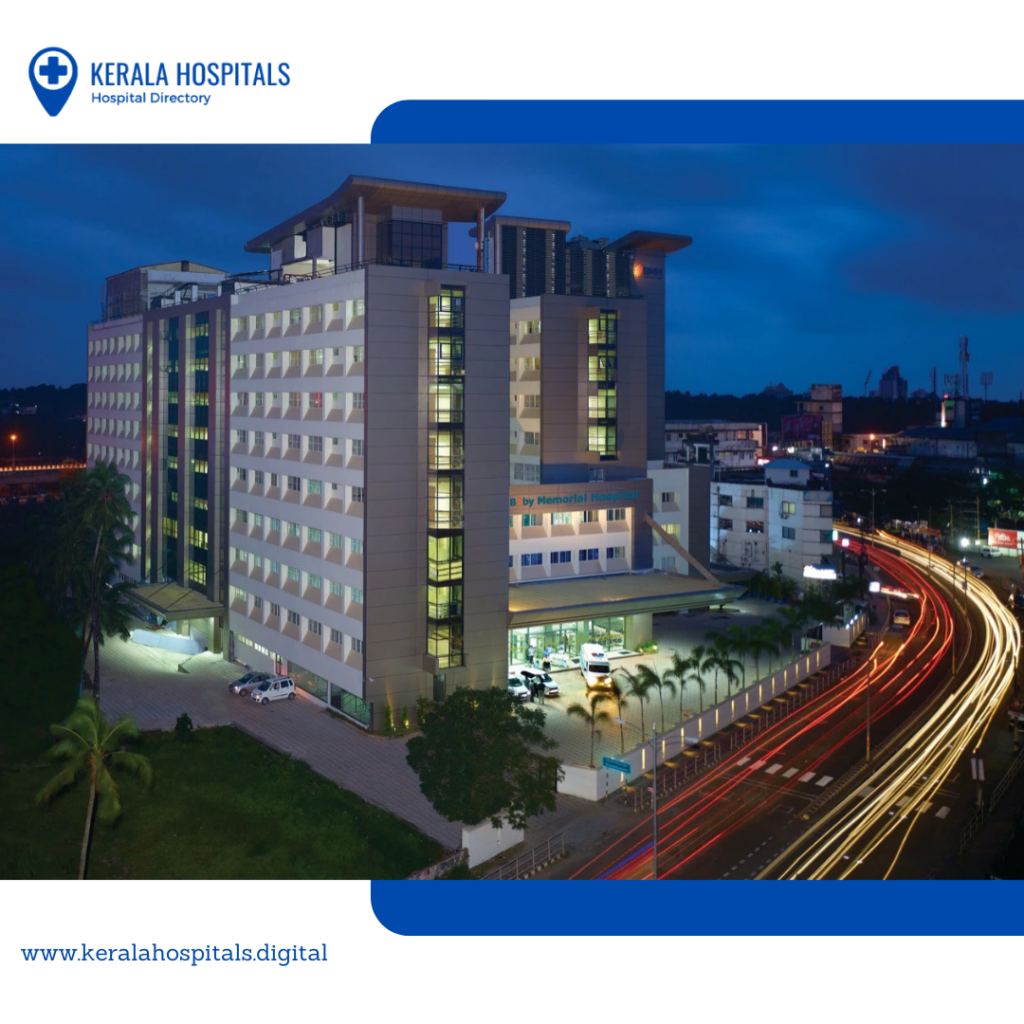 At the department of obstetrics and gynecology, women receive comprehensive care, which can range from prenatal care to menopause. Through targeted ultrasound, they detect and treat birth defects and genetic conditions early, so pregnant women can deliver healthy babies. A state-of-the-art machine helps perform procedures like fetal transfusion and selective fetal reduction. All complicated referrals from other hospitals, even high-risk pregnancies, can be handled by the hospital's fully equipped and technologically competent staff. The center provides comprehensive pregnancy-related care in conjunction with other departments such as pediatrics and neonatology.
Address: Indira Gandhi Rd, Arayidathupalam
Kozhikode, Kerala 673004
Phone: +91-495-2723272
In its near half-century of existence, the National Hospital has been an essential part of the healing process for the people of Malabar. One of the most highly rated referral hospitals in the region, this 400-bed super-specialty hospital is strategically located at the Mavoor Road junction in Kozhikode and is capable of handling medical emergencies. In addition to its easy access by road, rail, and air, the hospital boasts a team of well-trained and dedicated doctors and paramedical staff.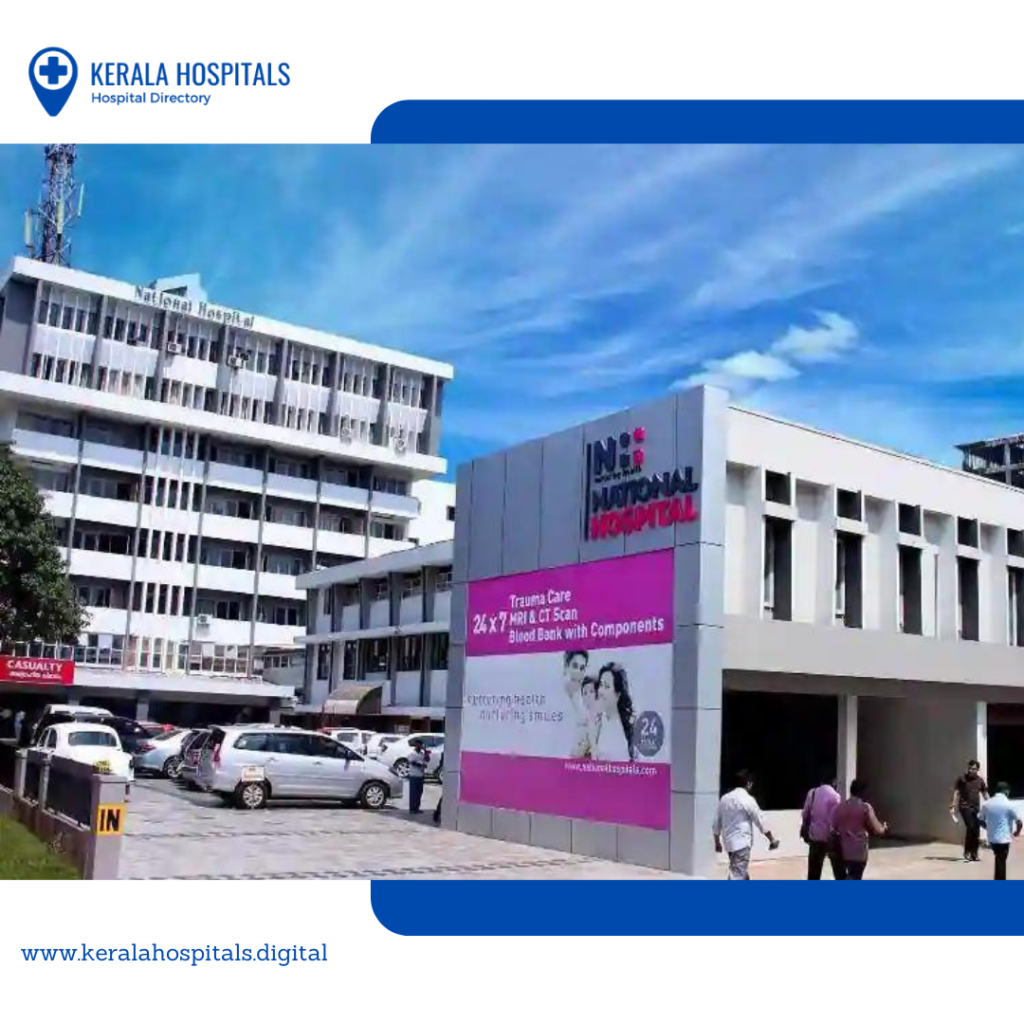 Address: Mavoor Rd, Near KSRTC Bus Stand, Tazhekkod
Kozhikode, Kerala 673001
Phone: 0495 415 2222
Kerala's first Woman and Child Hospital were commissioned in 2010 in Calicut. They have delivered ten thousand babies and planted an equal number of saplings in the last six years, making them a nature-friendly mother and child hospital. With more than a decade of experience in women's, mothers', and children's health and laparoscopic surgery, the center has evolved with the latest developments.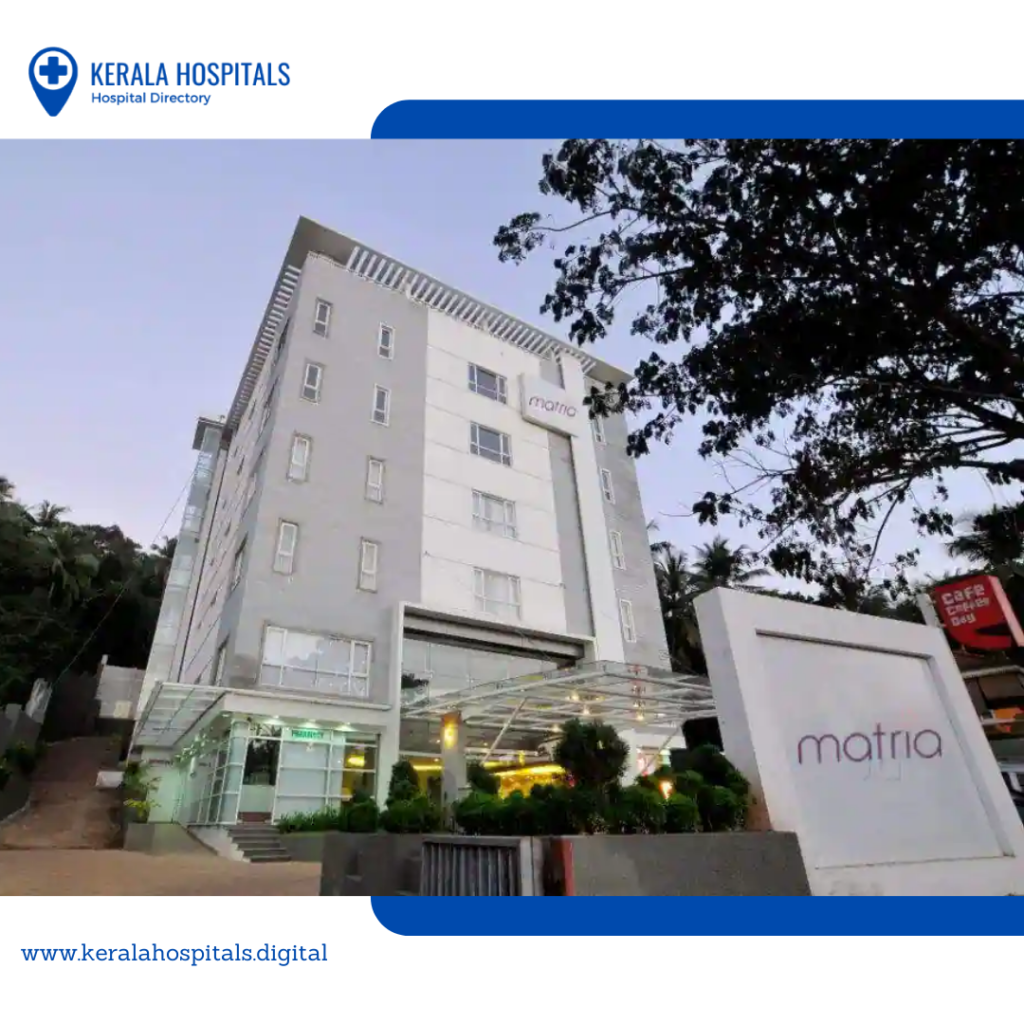 With the new name, they are better reflecting their community's needs. Rest assured, Matria will continue to provide the exceptional care that made them one of the leading Maternity Hospitals in the Malabar region.
Address: Kozhikode Bypass, Palazhi
Kozhikode, Kerala 673014
Phone: 0495 243 6000
Dr. V N Moni and late Dr. P A Lalitha founded the Malabar Hospital, Eranjipalam in 1982. Regardless of their financial situation, the hospital provides the best medical care to all who need it. These principles still stand today. A very strong sense of belonging to the community of Calicut continues to characterize the hospital today. It continues to be a leader in providing excellence in healthcare to the people of North Kerala, with patients referred from abroad.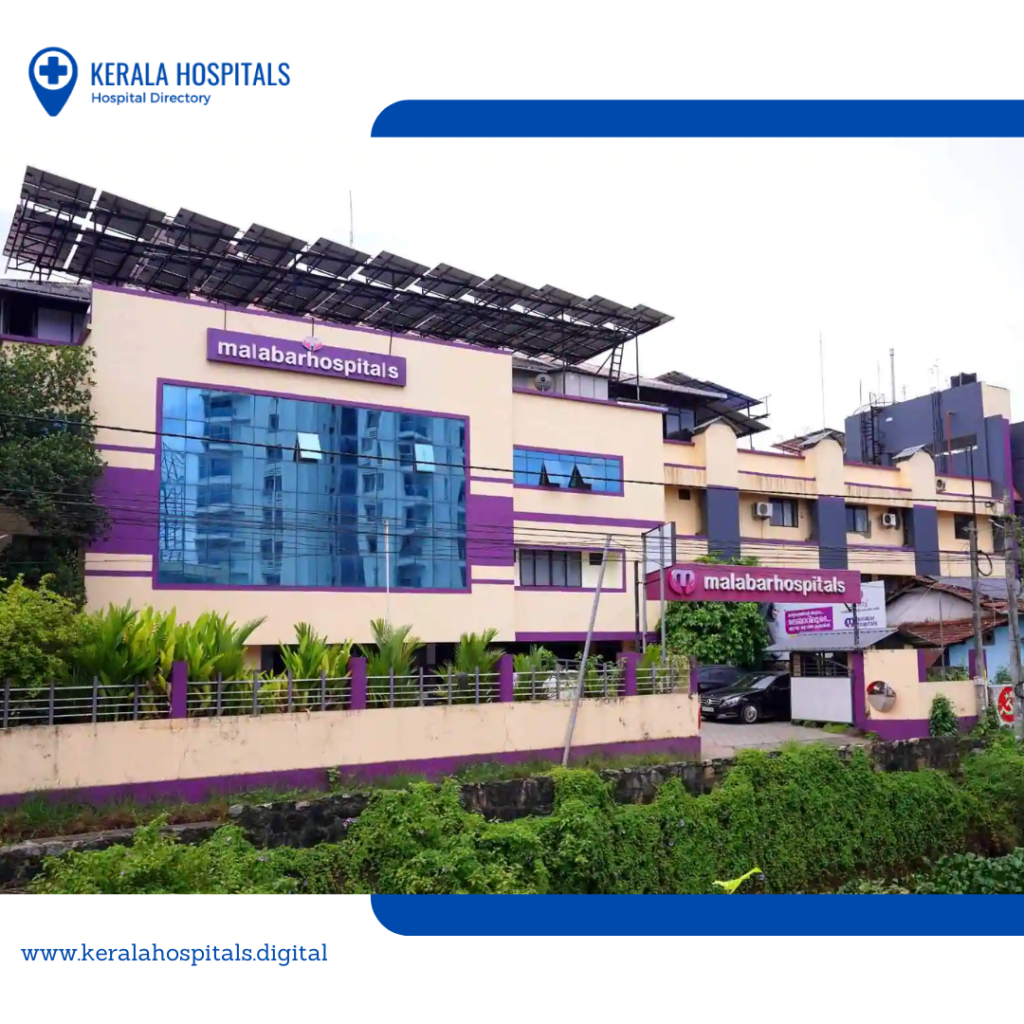 In addition to providing inpatient, daytime, and outpatient medical services, they also perform various tests and examinations. You will also be welcomed with a smile in a relaxed environment by experts in medical and surgical care. Obstetrics and Gynecology at Malabar Hospital has an experienced team of obstetricians and gynecologists who have delivered thousands of babies, including many high-risk pregnancies. The nurse specialists on the gynecology team have extensive experience working with our doctors in the operating rooms and labor rooms for the past 35 years or more.
Address: Eranhipalam Junction, Civil Station PO, Eranhipaalam
Kozhikode, Kerala 673020
Phone: 097453 23232
Fathima Hospital, situated in the historic coastal city of Calicut, offers comprehensive health care services to meet primary care needs and manage even the most complex and challenging medical conditions. In the Malabar region, a new era of modern, high-tech health care facilities has begun, specifically created in order to make the latest medical advances available to every individual. The hospital was founded by Abdulla Mohammed, and since then has been dedicated solely to providing the best possible healthcare. Consequently, in almost every area of healthcare, many advances have been made, impacting millions of lives.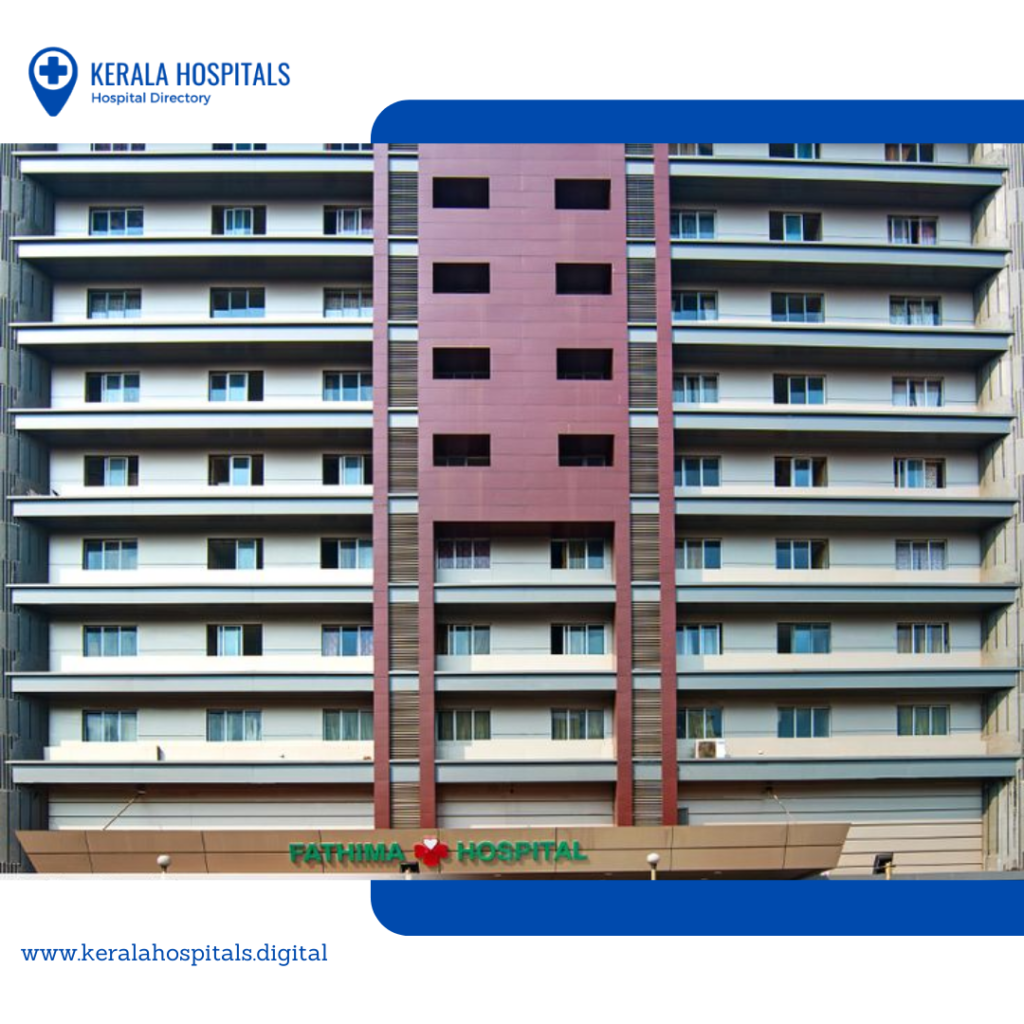 In addition to an excellent labor room, they have a NICU and OT facility that is a fundamental part of any health care facility. NICU care is provided to very preterm babies. Here, complicated surgeries with cardiac and medical complications are usually handled. Epidural analgesia is also used during labor.
Address: Fathima Hospital Building, Bank Rd, Near LIC Office
Kozhikode, Kerala 673001
Phone: 0495 276 6630
Malabar Institute of Medical Sciences Ltd (MIMS), one of the leading healthcare systems in Malabar, provides comprehensive health care services to international standards. The multispecialty hospital with 600 beds is renowned for its excellent medical expertise, nursing care, and diagnostic services. Aster MIMS aims to set an example of excellence in medical education, research, and clinical care by focusing on a caring mission with a global perspective. Using enhanced lifesaving technologies, the hospital is working towards achieving a patient-centric healing environment.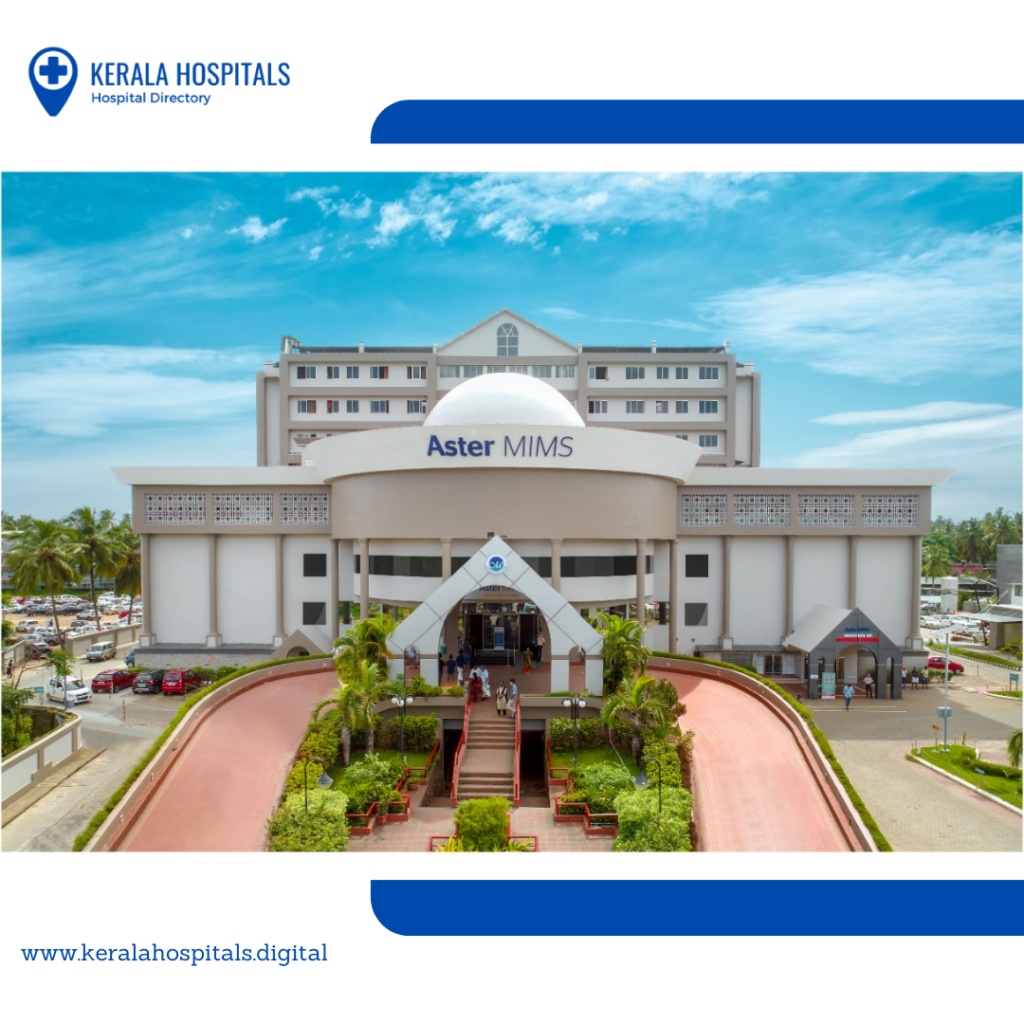 Address: Mini Bypass Rd, Govindapuram
Kozhikode, Kerala 673016
Phone: 0495 248 8000
As part of IQRAA for Human Relations, Jeddah, Saudi Arabia, JDT Islam orphanage committee, Calicut, India, established IQRAA International Hospital and Research Centre in the year 2000. Iqraa Hospital has emerged as a center of excellence in medicine by offering affordable healthcare services to the poor and society at large. Orphans and destitute children of the JDT Islam Orphanage and other orphanages benefit from the income generated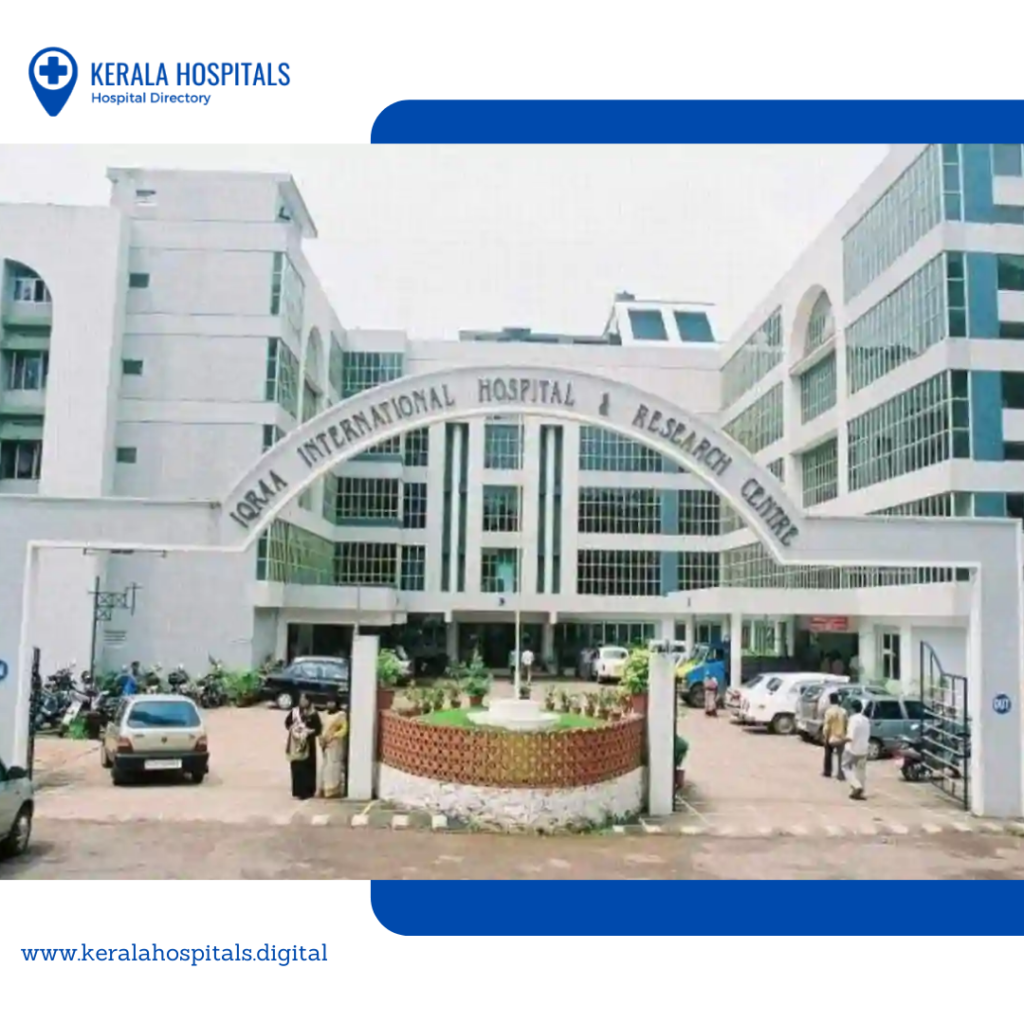 Calicut's second-largest maternity care center, Iqraa Hospital, provides maternity care to approximately 2,500 women each year. A highly experienced team of gynecologists and obstetricians are available to provide specialized attention and compassionate care for women with all gynecological health conditions from teenage to menopause. Among its services are prenatal, natal, and postnatal care. Expert neonatologists provide round-the-clock support to the department.
Address: Wayanad Rd, Malaparamba
Kozhikode, Kerala 673009
Phone: 0495 237 9201