Samad Hospital
KIMSHEALTH Hospital
Meditrina Hospital
N.S Cooperative Hospital
Dr. Nair's Hospital
Sankars Hospital
Holy Cross Hospital
Travancore Medicity Hospital
SBM Hospital
Azeezia Hospital
Samad hospital is recognized as one of the best centers for IVF procedures in India. It offers a wide range of reproductive health services for both men and women. Dedicated to setting the standard for infertility treatment, Reproductive Technology with Care sets the standard for infertility treatment. Samad hospital has been treating infertility using a clean laboratory protocol since 1989.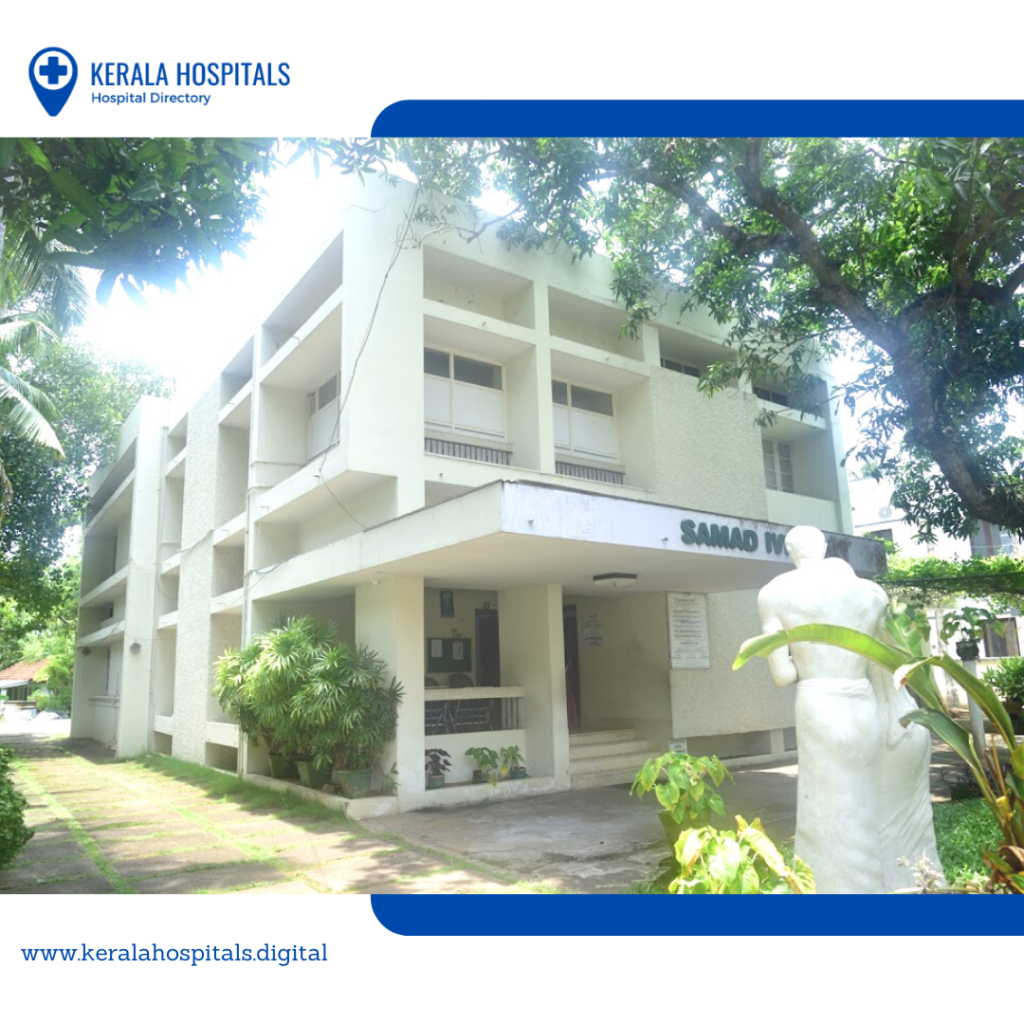 Address: Thangasherry East, Thangassery, Kollam, Kerala 691013
Phone: 0474 279 8706
KIMSHEALTH offers primary, quaternary, and tertiary care in India and the Middle East, as well as quaternary care. KIMS HEALTH is leading the quality revolution within the nation by providing high-quality healthcare at an affordable price. KIMSHEALTH is the first hospital in India to be accredited by both the National Accreditation Board for Hospitals (NABH) and the Australian Council on Healthcare Standards International (ACHSI). Additionally, the Blood Center and the laboratory are accredited by NABH (National Accreditation Board for Testing and Calibration of Laboratories).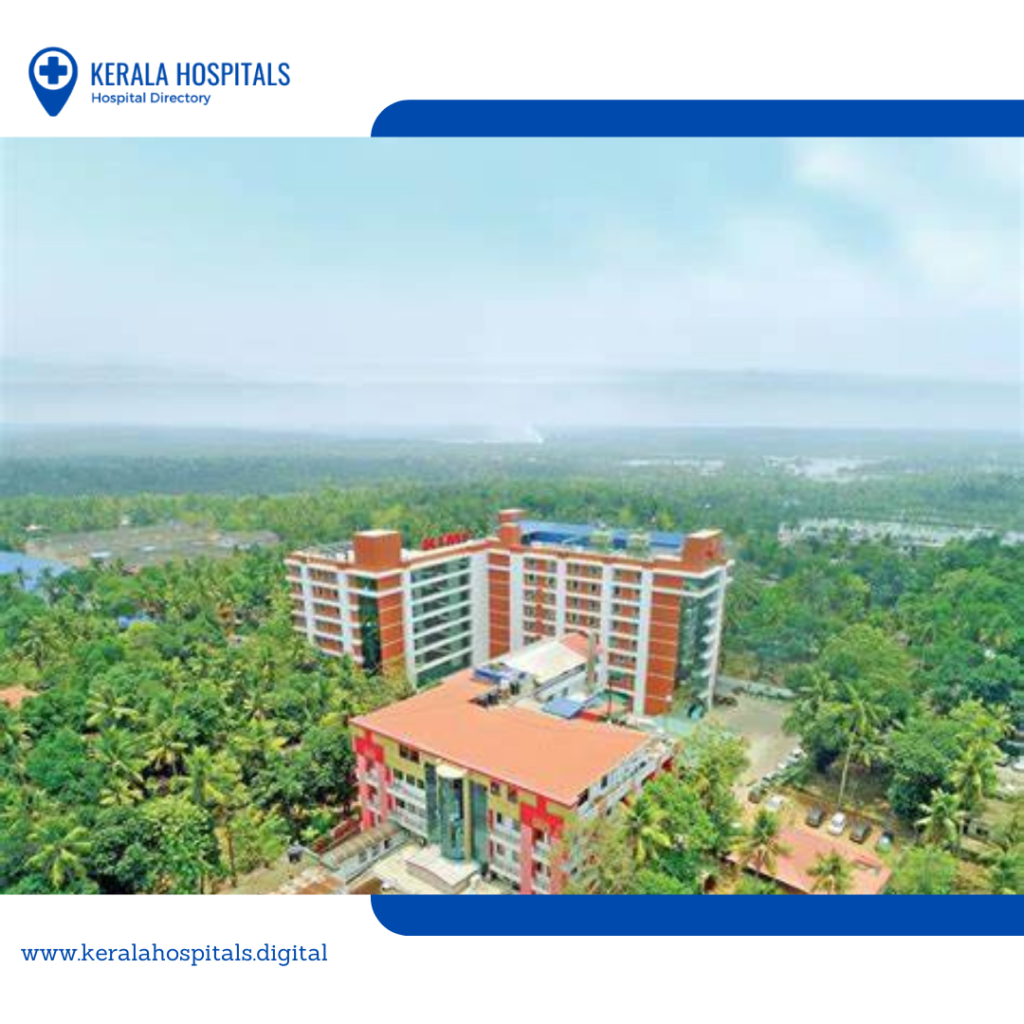 Women of all ages can receive assistance and support from the Obstetrics & Gynecology department. With the KIMS Maternity department, expectant mothers are able to pick from a variety of packages for ante-natal care.
Address: Sithara Jn, Kottiyam, Kerala 691571
Phone: 0474 294 1000
Meditrina Hospital, Kollam, a part of the Meditrina Group of Hospitals, is one of the fastest-growing healthcare chains in India, managed by dedicated professionals, providing primary and tertiary healthcare services. With a pan-India presence, Meditrina Hospital is one of the largest chains of hospitals in Kollam today, founded by Dr. Pratap Kumar.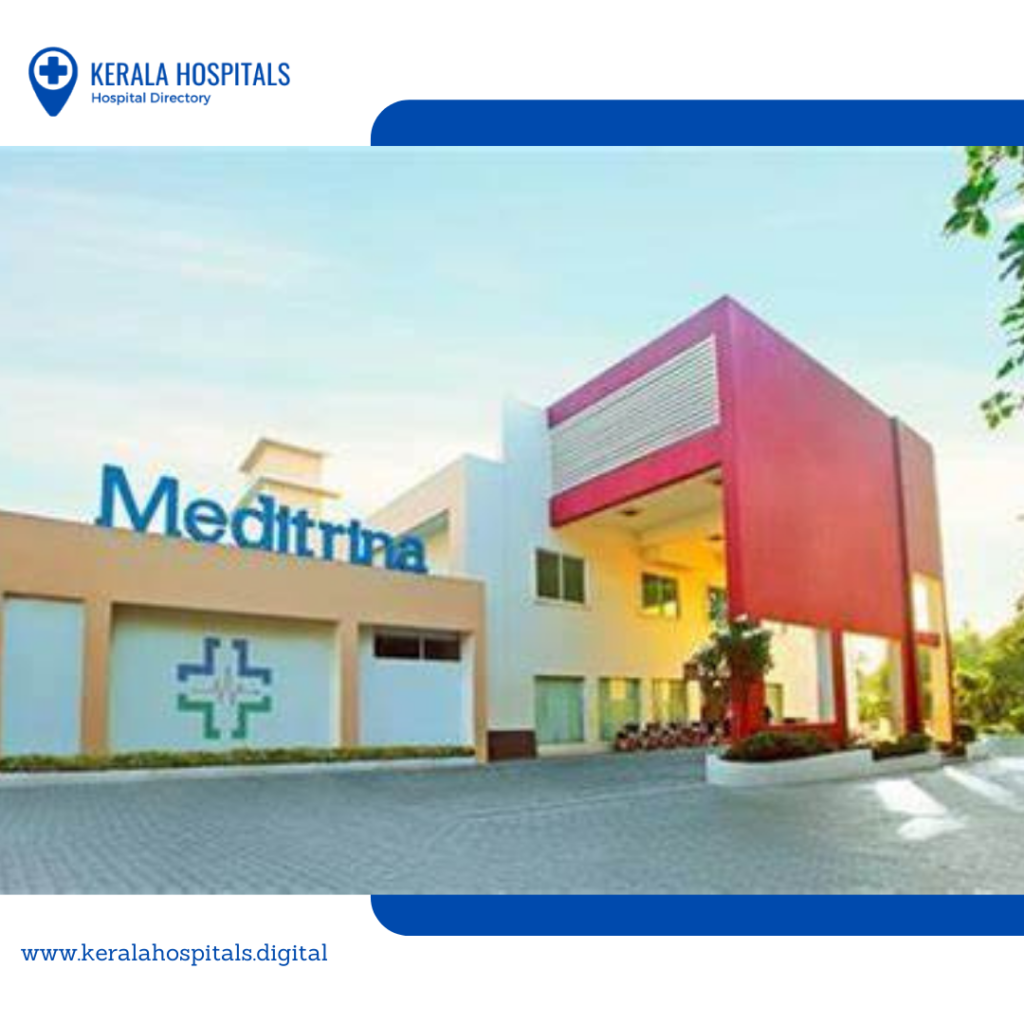 In addition to hysteroscopy and colposcopy, the Gynaecology Clinic at Meditrina Hospital provides a full range of diagnostic services. Aside from handling general gynecological problems, the clinic has a staff of specialists who can treat abnormal cervical smears, ovarian cysts, and endometriosis. The clinic offers ovarian cancer screening, which has been formalized for the first time. Further treatment can be provided in the hospital's fully equipped Day Surgery Theatre, which offers minimal-access procedures (both hysteroscopy and laparoscopic) upon request. Outpatient treatment rooms, such as those specially furnished for hysteroscopy and colposcopy, are also available for large loop excision of the transformation zone (LLETZ).
Address: Sithara Jn, Kottiyam, Kerala 691571
Phone: 0474 294 1000
A multispecialty hospital in the N.H bypass, Palathara, Kollam is N.S Memorial Institute of Medical Sciences (NSMIMS). NSMIMS's goal is to bring the 'care' back into healthcare. Southern Kerala's first specialty cooperative hospital was established by NSMIMS. Kollam District Co-operative Hospital Society founded NSMIMS as one of its first ventures.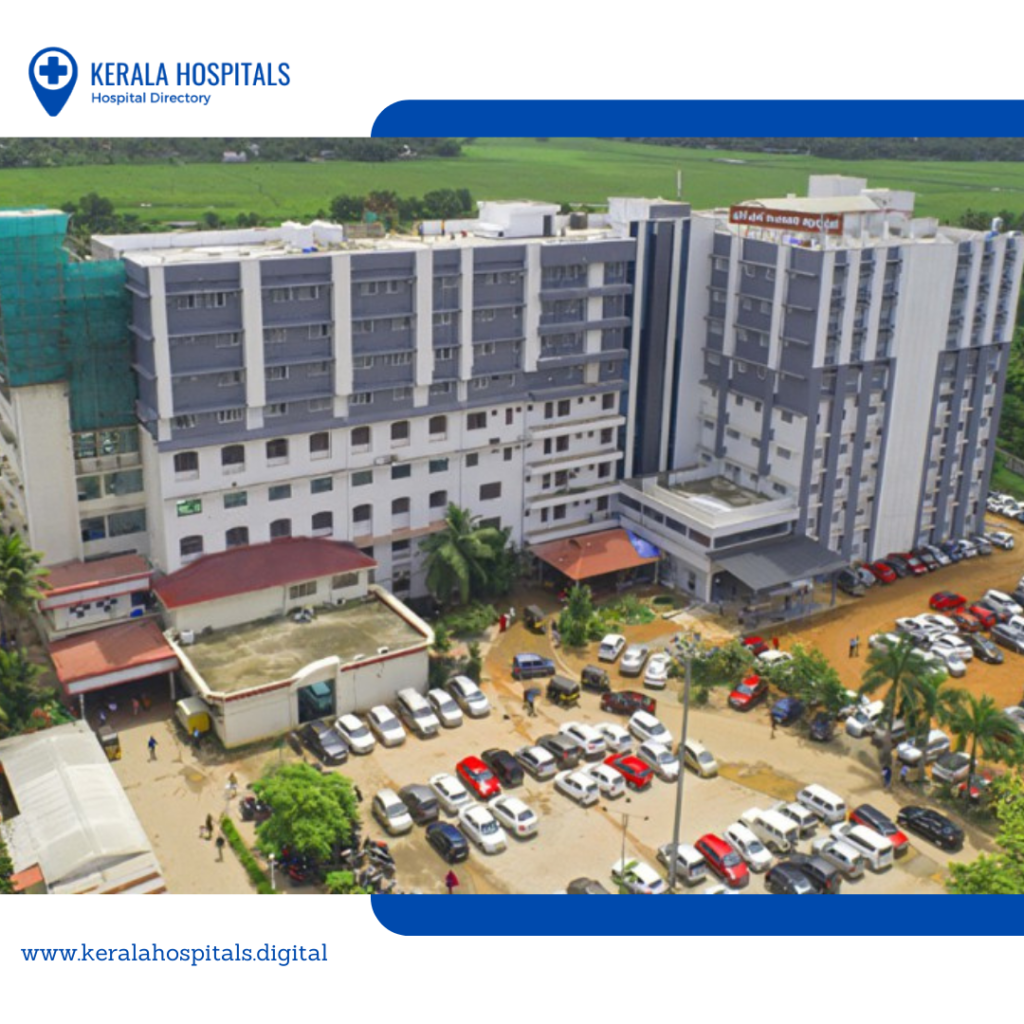 During their treatment, patients of the Obstetrics & Gynecology department are provided with comfort. The service of a senior gynecologist is available round-the-clock. Major procedures, such as vaginal hysterectomy or myomectomy, are carried out by experienced hands. Among the advanced technologies available at the hospital is continuous fetal heart monitoring. Classes on Pregnancy & childbirth awareness as well as other similar programs are provided to keep patients informed.
Address: NH Bypass Road, Mylapure, Palathara, Thazhuthala, Kerala 691020
Phone: 0474 272 3199
Dr. Nair's Hospital was founded by Dr. K.P. Nair and Smt. Lekshmikutty Amma on 5-12-1968 as a small nursing home. Under Dr.P Mohan Nair, MS, DHHM, a certified ISO 9001:2008 multi-specialty hospital operates today. He is assisted by Ms. Usha Nair, the CEO.
They specialize in seamless delivery. Epidural anesthesia – or painless delivery – is a popular medical technique, if advised by your doctor during labor. During birth, it provides relief from unbearable labor pain. The delivery, the labor, and the injections during normal delivery are all painless. Painless delivery has many advantages. When mothers experience pain, they secrete hormones that lower high blood pressure. Painless delivery is beneficial to patients who suffer from heart disease. Deliveries are faster. The procedure is very safe for both the mother and the baby.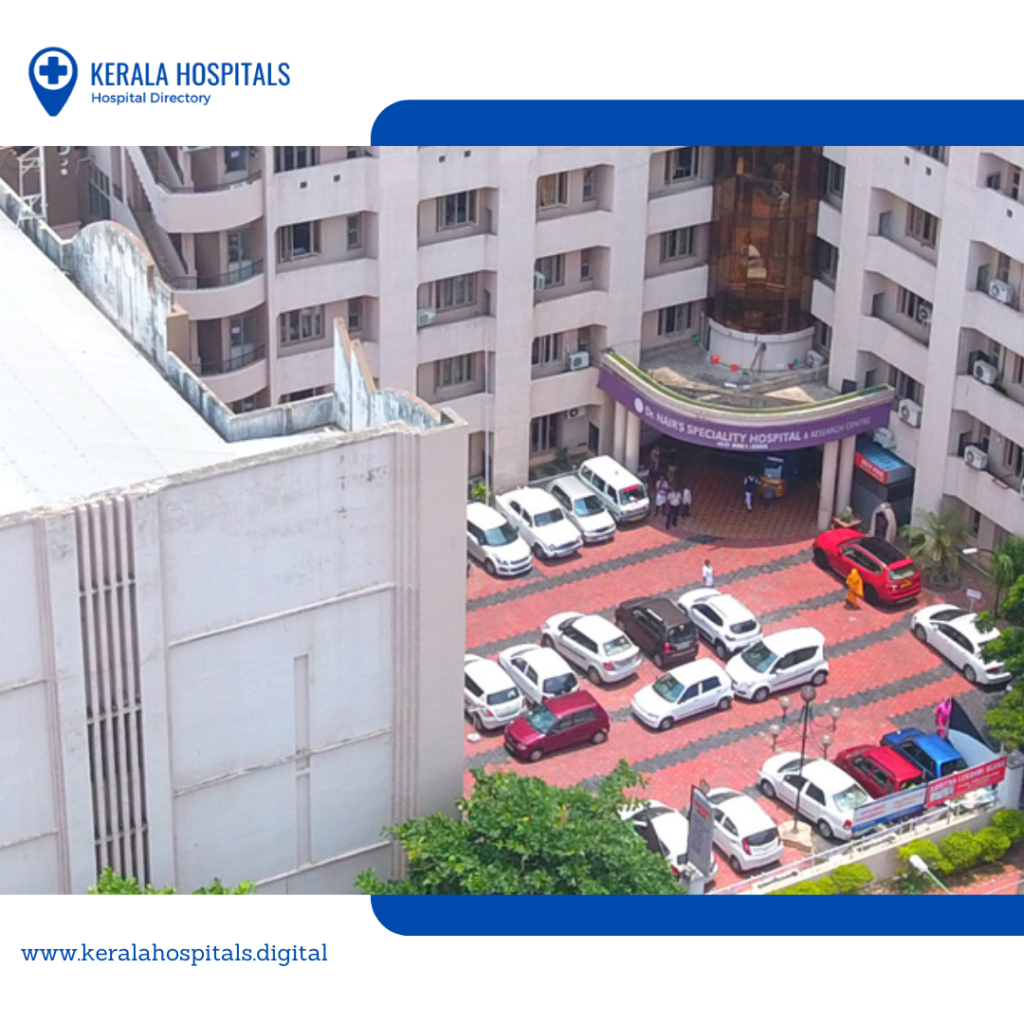 Pregnancy is handled with utmost care in this hospital that has years of experience and has become the benchmark to follow in the specialized area. A full range of diagnostic and treatment options are available to women of all ages in this department.
Routine procedures include: Gynecology, Abdominal hysterectomy, Hole hysterectomy, A vaginal hysterectomy with prolapse repair, Fother Gills, Lefort's, and various sling operations for prolapse including Purandare's Cervicopexy, VVF and RVF repair, Tuboplasty and Tubal recanalizations, Vaginal reconstruction, Vault repair for vault prolapse, Vulvectomy for chronic Vulval conditions, Uncomplicated laparoscopic procedures including laparoscopic tubal ligations, Metroplasty for malformed uterus, Obstetrics, Management of high-risk pregnancies, Management of GDM (Gestational Diabetes), PIH (Pregnancy Induced Hypertension), and its complications, Painless labor, All obstetric operations, Management of Abortions, IUD ( Intrauterine death), Infertility, PCOS (Polycystic Ovaries) management, Induction of ovulation, Tubal patency procedures including HSG and Laparoscopy, IUI, Laparoscopic, PCOS drilling, Adhesiolysis, Tubal patency, and Tubal reconstruction
Address: Residency Rd, Asramam, Kollam, Kerala 691002
Phone: 0474 276 6180
Since 1970, Sankars Hospital has existed in Kollam with one goal; providing quality healthcare using the latest technology. Sankars has adhered to stringent standards since its humble beginnings as a one-bed hospital and aspired to provide unsurpassed patient care. Staff and management at Sankars Hospital strive to enhance technology and knowledge in a patient-centered manner. Sankars Hospital has been the beneficiary of the love and support of patients and their families, earning their goodwill and trust. The hospital today has over 500 beds and is multi-specialty.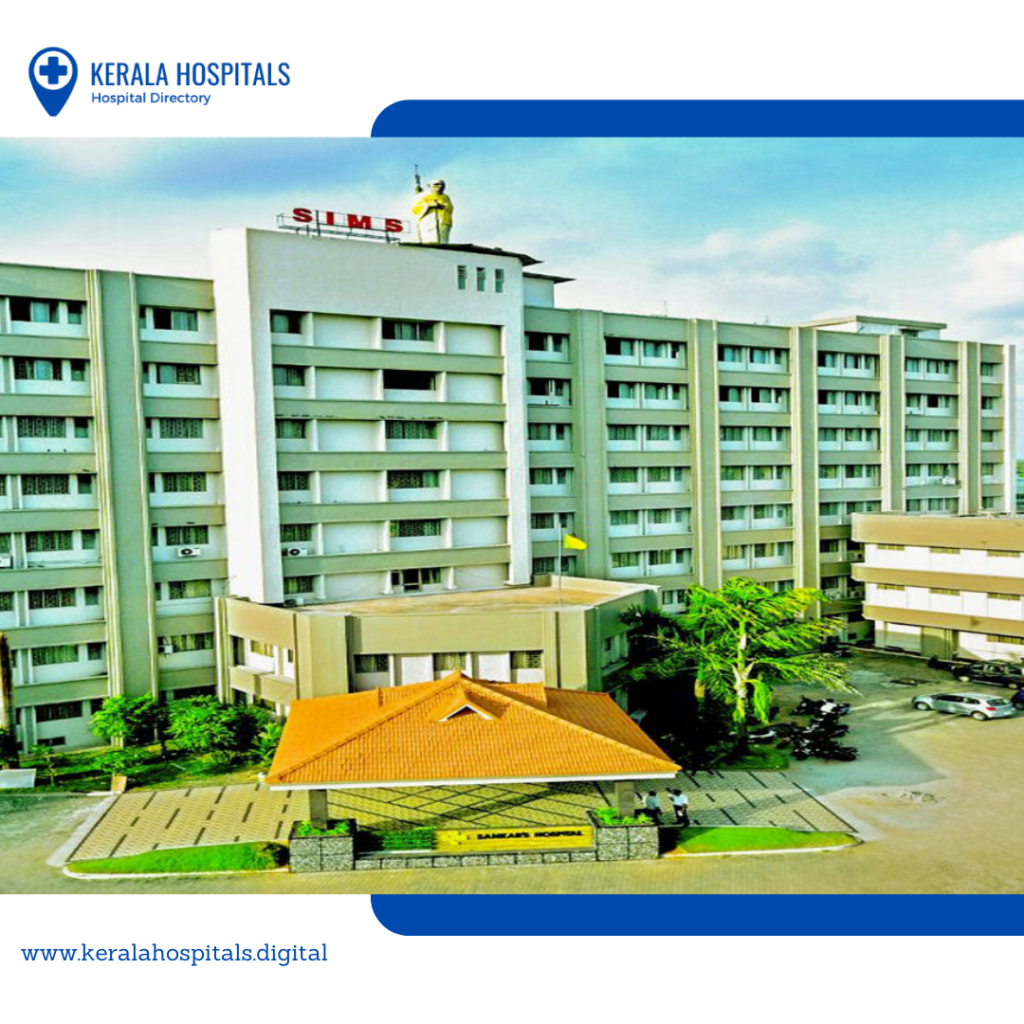 The care of the healthy is the first step to preventive healthcare at SIMS. Obstetrics and Gynecology both have programs for the prevention and early detection of disorders.
Address: QS Road, P.B. No: 32, Kollam, Kerala 691001
Phone: 0474 391 8400
The Holy Cross Hospital, Kottiyam, Kollam is one of the most prestigious medical service providers in Kerala. 67 years ago, the Holy Cross Hospital, founded by the Sisters of Holy Cross, began its glorious existence in health care. Because of its noble and selfless service, it has earned a reputation as a paragon of health care.
Holy Cross Hospital was founded in 1952 with 20 beds. Now it is a super specialty hospital, one of the renowned health care centers with all modern facilities, including MRI scanning. Located just 10KM from Kollam and 55KM from Trivandrum, Holy Cross Hospital is one of Kerala's largest and most reputed hospitals. They serve nearly 1000 out-patients and an average of 400 in-patients every day. There is a dedicated team of doctors offering their excellent services to our patients, and this team is supported by a similarly dedicated team of nurses and paramedics.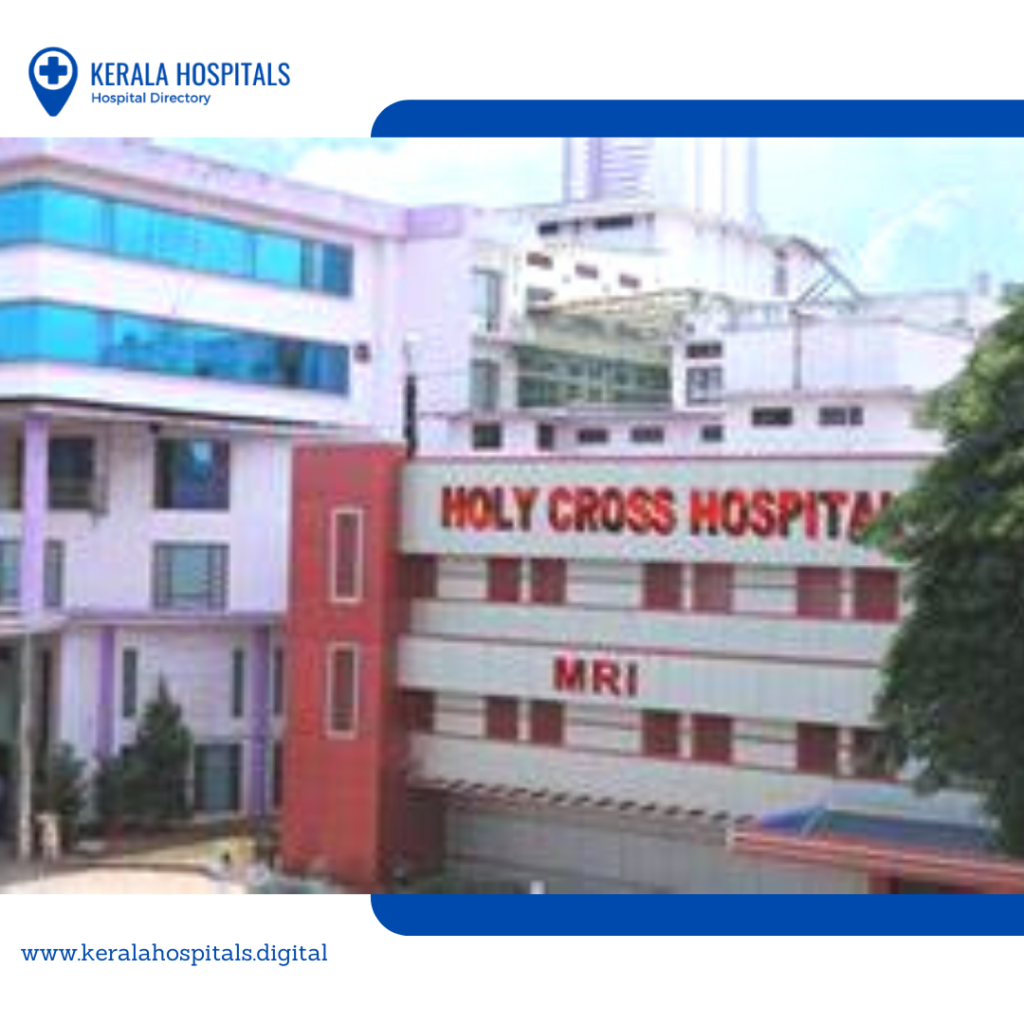 The Department is equipped with the most advanced facilities of international standards and its experienced staff provides the best possible results. A fetal monitor and ultrasound attached to the labor room are available in case of an emergency examination or stress test.
LAPARASCOPIC SURGERY
Laproscopic Surgery for Tubo Ovarin Disease and Laparoscopic Hystrectomy
Surgery for female and male infertility.
Thermo-Choice Uterine Balloon Therapy System Office Hysteroscopy
Infertility Workup and Treatment
Follicular Study, IUI –(Intra Uterine Insemination)
Sono salpingography
High-Risk Pregnancy Unit
Neonatal Unit
Address: Holy cross Hospital Rd, Kottiyam, Kerala 691571
Phone: 0474 253 8000
At Travancore Medicity Hospital, the Obstetrics & Gynecology Department is equipped with the most modern equipment including a multifunction birthing bed that offers a sophisticated labor room environment. Provides excellent and comprehensive health care to women including puberty, menstruation, contraception, reproductive disorders, pregnancy, hormonal and thyroid problems, and menopause. Providing painless delivery and high-risk pregnancy management, Travancore Medicity features a fully equipped Critical Care Unit. The Delivery Rooms (LDRs) provide world-class maternity care and are furnished with state-of-the-art birthing beds. A well-trained and senior consultant anesthetist can provide anesthesia for a Caesarean section using either an epidural or spinal block or general anesthesia.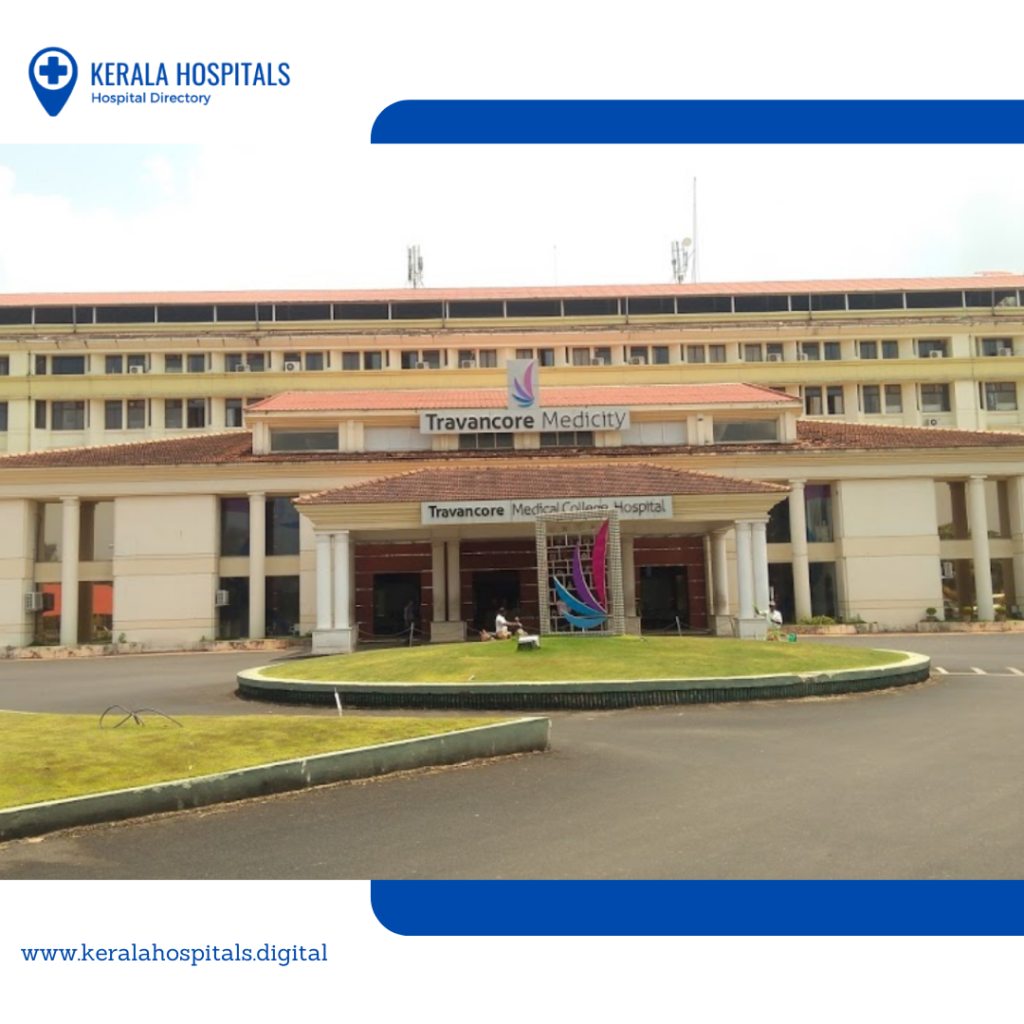 Travancore Medicity offers a wide range of services, including gynecological checkups, genetic counseling, normal deliveries, operative deliveries & cesarean sections, and all major & minor gynecological surgeries including hysterectomies, oncology surgeries, and endoscopic (laparoscopic) surgeries. A team of highly experienced & competent gynecologists and midwives will assist you with a safe, comfortable birth.
Address: Travancore Medical College Hospital N H bypass Mylapore, Thattamala, P. O, Kollam, Kerala 691020
Phone: 0474 272 9393
SBM Hospital in Karunagappally, Kollam is one of the best hospitals in the city. The clinic is located in Karunagappally, a prominent neighborhood of the city. The clinic is located near the KSRTC bus stand, making it convenient for locals to consult a doctor, as well as for those from surrounding neighborhoods to seek medical guidance. Public transportation is readily available from all major areas of the city to reach the clinic.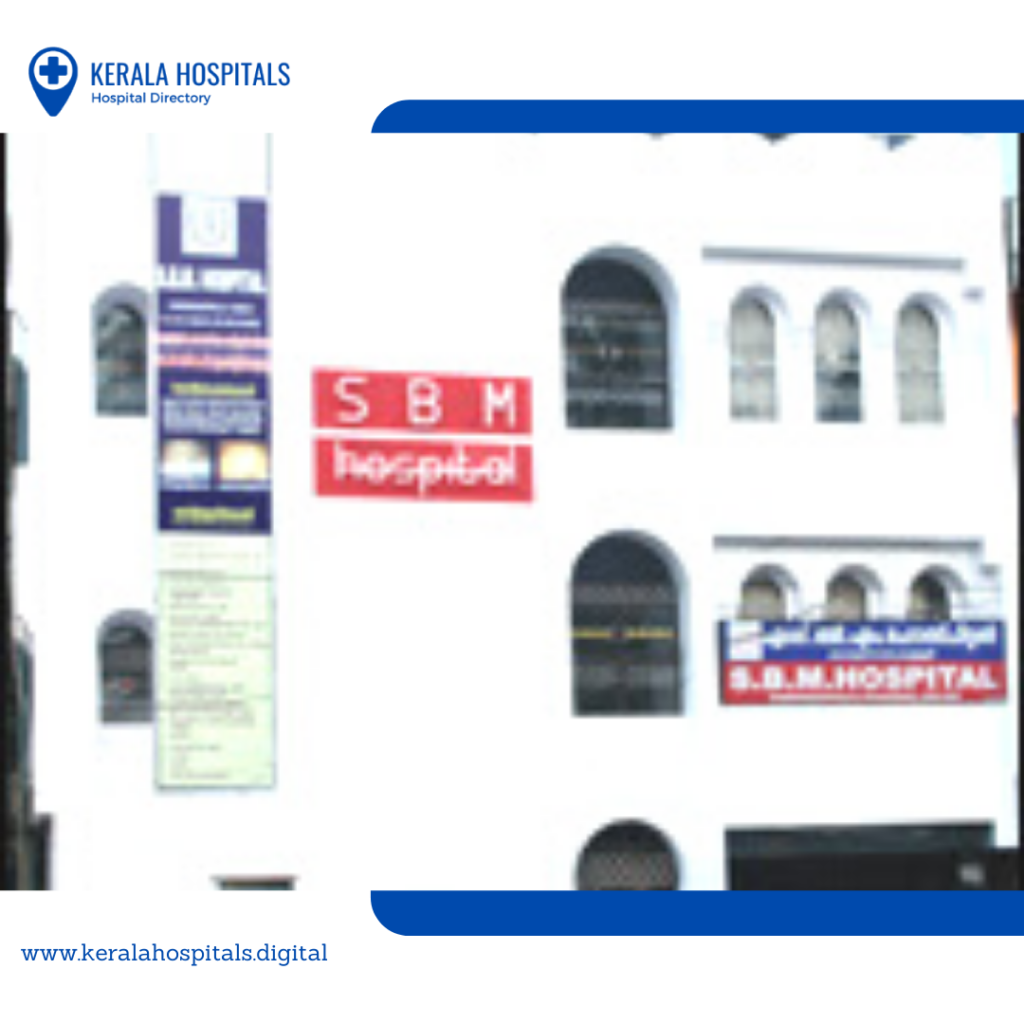 This facility has well-equipped MICUs, NICUs, Labor Rooms, and Operation Theatres. Women who are at high risk of pregnancy receive special care. During fetal development, we monitor each step and keep them on high alert without affecting their well-being emotionally. In their advice and guidance, their expert counselors make sure that you receive the right information throughout your pregnancy. Among the hospital's specialties is a modern labor room equipped with every possible facility, as well as a high-tech operating room. The pediatric wing has its own NICU for the care of infants, which is very well equipped.
Children suspected of having Down syndrome are also screened. Extra genetic chromosomes are responsible for Down syndrome. Symptomatic children born at SBM hospital are screened for this condition.
Address: Near KSRTC Bus Stand, Karunagappally, Kollam, Kerala 690518
Phone: 0476 262 1469
One of the leading healthcare systems in Kerala, Azeezia Medical College Hospital offers comprehensive health care services with a global standard. With 540 beds, the multi-specialty hospital is renowned for its excellent medical care, nursing staff, and quality diagnostic services. As well as Medicine and Surgery, Obstetrics & Gynecology, Dermatology, Psychiatry, Orthopaedics, Ophthalmology, ENT, Anaesthesia, Radiology, and Emergency Services are also offered by the hospital. The hospital has departments dedicated to cardiovascular, neurologic, nephrology, pulmonology, gastroenterological, endocrinological, and neurosurgery specialties.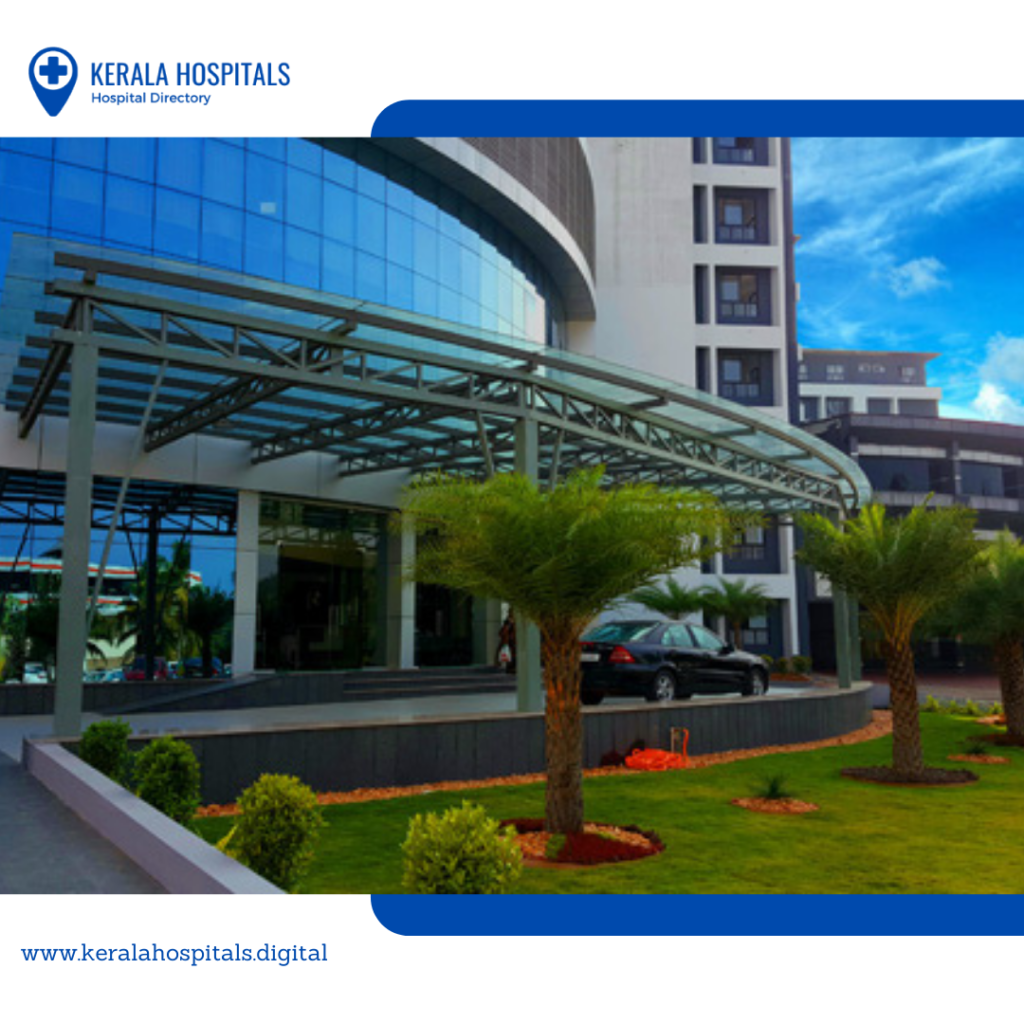 The service of a senior gynecologist is available round-the-clock. A hysterectomy and myomectomy are among the major surgeries performed by expert hands. The hospital offers advanced facilities such as continuous fetal heart monitoring. To keep patients well-informed, classes on pregnancy and childbirth awareness are organized.
Address: Kummalloor – Meeyannoor Rd, Diamond Hill, Meeyannoor, Kerala 691537
Phone: 0474 272 2222