Yogiraj Centre For Dermatology & Cosmetology
PRS Hospital
KIMS Health Hospital
SUT Pattom Hospital
GG Hospital
Ananthapuri Hospital
NIMS Medicity Hospital
Cosmopolitan Hospital
Wow Factor MediCosmetic Skin & Laser Center
Meditrina Hospital
The Yogiraj Centre for Dermatology & Cosmetology, or YCDC, is India's leading provider of anti-aging skincare, advanced cosmetic dermatology, and hair and scalp care. The study centers are strategically located in Pattom, Thiruvananthapuram, opposite the Vydyuthi Bhavan and Whitefield, Bangalore. Dr. K. Yogiraj, a veteran dermatologist and former professor of Trivandrum Medical College, leads an excellent team of supporting doctors including a skilled plastic surgeon.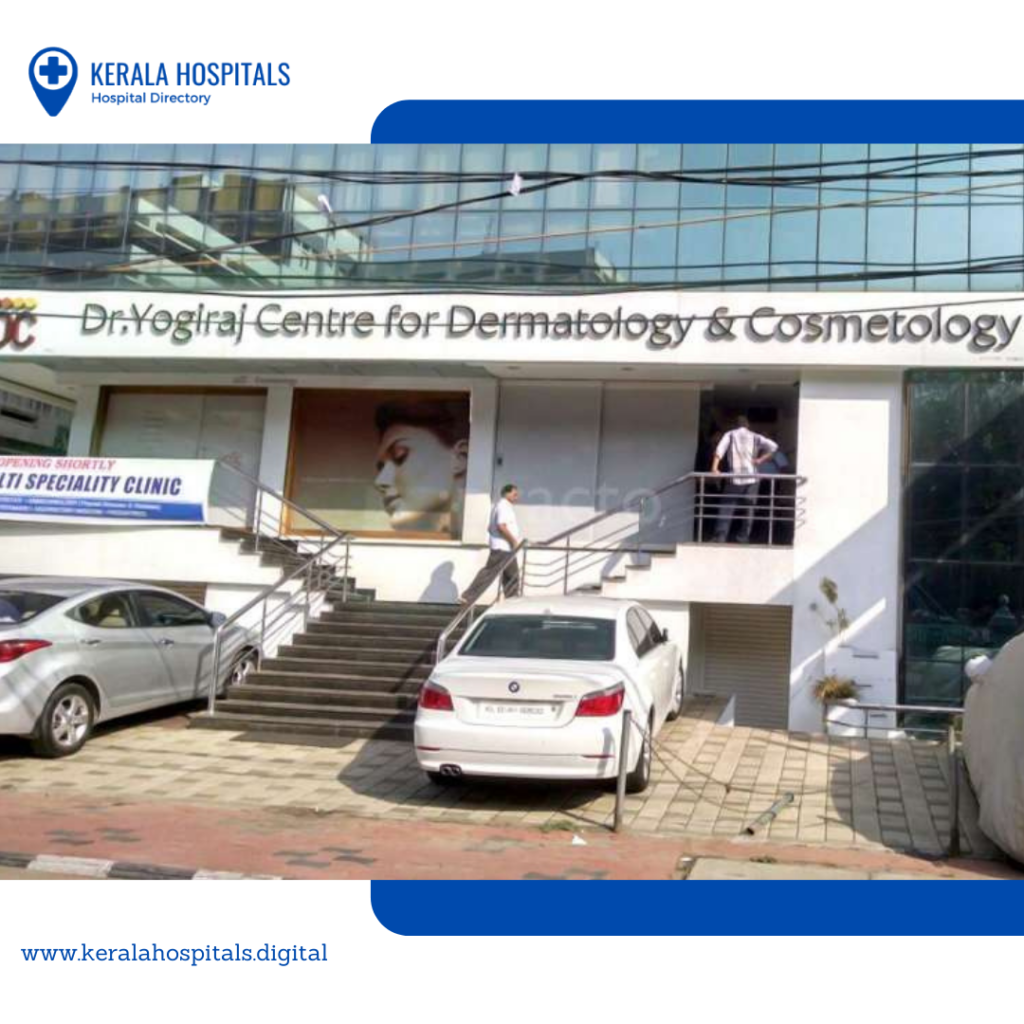 Address: Kumarapuram Rd, Pattom
Thiruvananthapuram, Kerala 695004
Phone: 0471 244 4315
Having specialized in dermatology and cosmetology at PRS Hospital for many years, the department provides medical treatment for a wide range of skin disorders and cosmetic procedures. It functions seven days a week with two highly experienced consultants, Major (Dr.) Rajgopal MBBS, DVD, and Dr. T. J. Remadevi MD, DNB, diagnose and treat more than 100 patients a year suffering from skin and venereal diseases. Thus, this is probably the most crowded dermatology clinic in the city. Microdermabrasion, chemical peels, electrocautery, Botox, and fillers are currently being performed, as are laser hair removal, laser skin pigmentation, and other innovative procedures.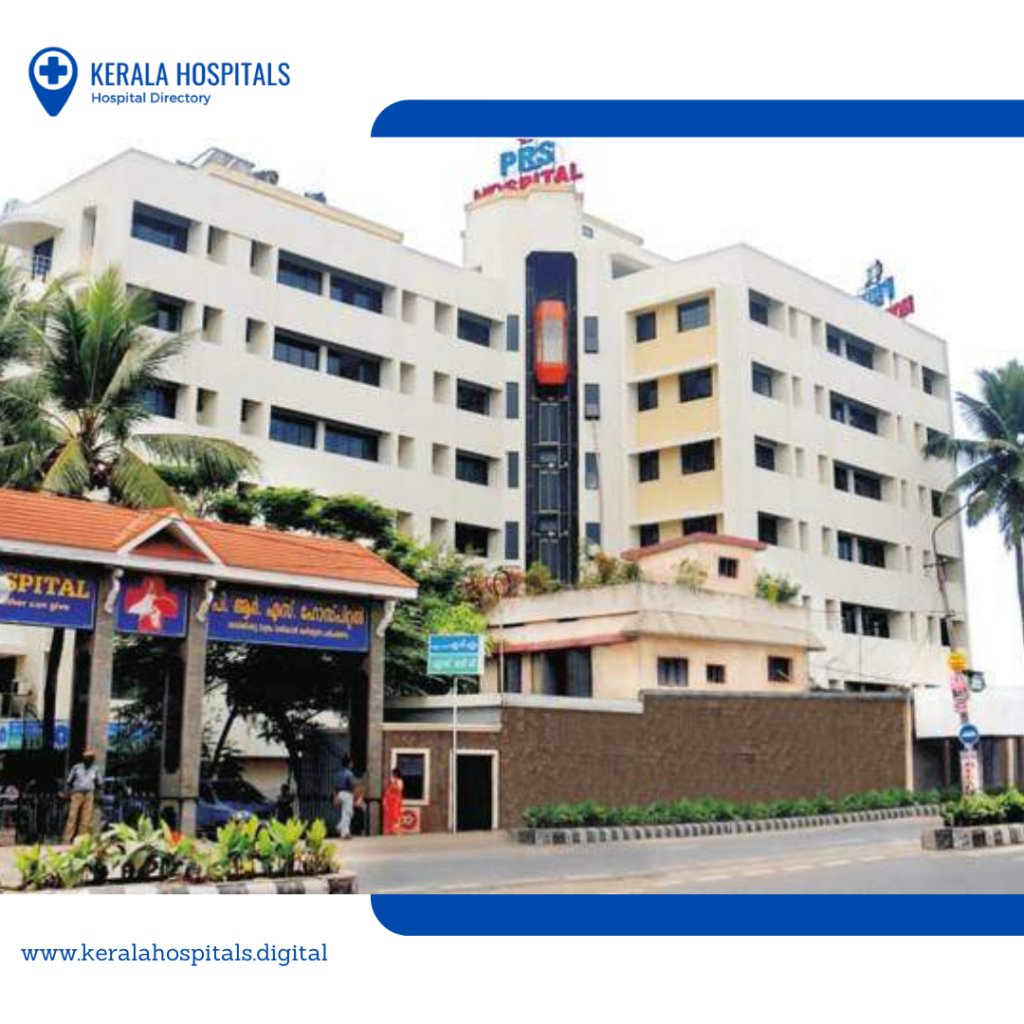 Address: NH 47, Killipalam, Thiruvananthapuram
Kerala 695002
Phone: 0471 234 4443
The KIMS Health hospital network offers end-to-end healthcare services, beginning with primary care and extending to quaternary care. By providing quality healthcare that is accessible and affordable, KIMS Health has pioneered the quality revolution in the field of healthcare delivery in the country. The KIMSHEALTH hospital has been awarded two accreditations by the National Accreditation Board for Hospitals (NABH) and Australian Council on Healthcare Standards International (ACHSI) 2006, thus making it India's first hospital to hold both Indian and international accreditations. Besides NABH accreditation, the Blood Center is also NABL (National Accreditation Board for Testing and Calibration of Laboratories) accredited.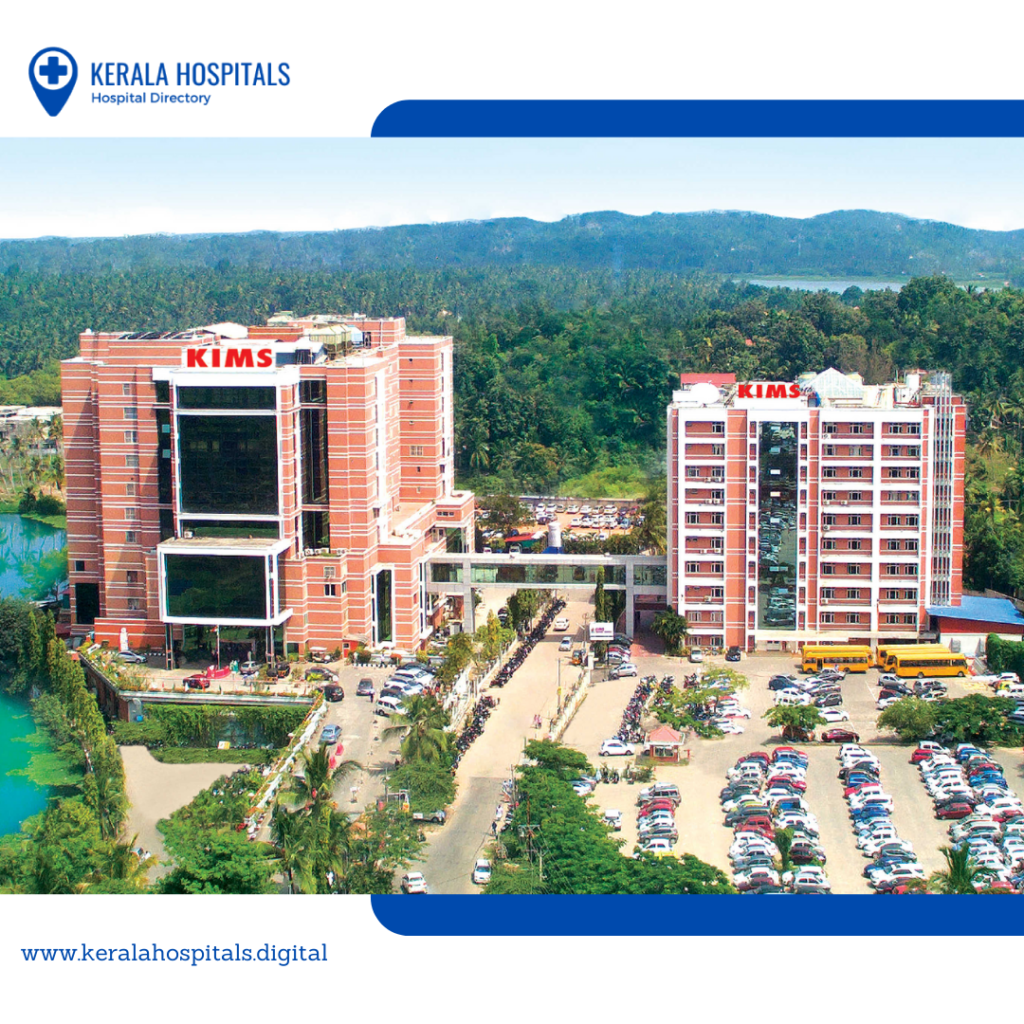 Since 2002, KIMSHEALTH has successfully served the skin health care needs of modern-day Indians by providing dermatology and cosmetology services and it is one of the top dermatology hospitals in Trivandrum. Dermatology is a field of medicine that treats minor one-time skin problems and major ongoing issues that require regular care. Patients are very important to them in their practice. To maximize the quality of life and appearance of their patients, they work with patients to diagnose and treat their skin problems.
Address: KIMS Health, P.B.No.1, Anayara P.O
Trivandrum – 695029, Kerala, India
Phone: +91 471 294 1400
Having established a long-standing reputation for 34 years, SUT hospital has created an unmatched level of trust with its patients based on state-of-the-art facilities and a team of dedicated specialists dedicated to providing the best clinical care possible. Today, they are extremely proud to serve patients from all walks of life; both nationally and internationally.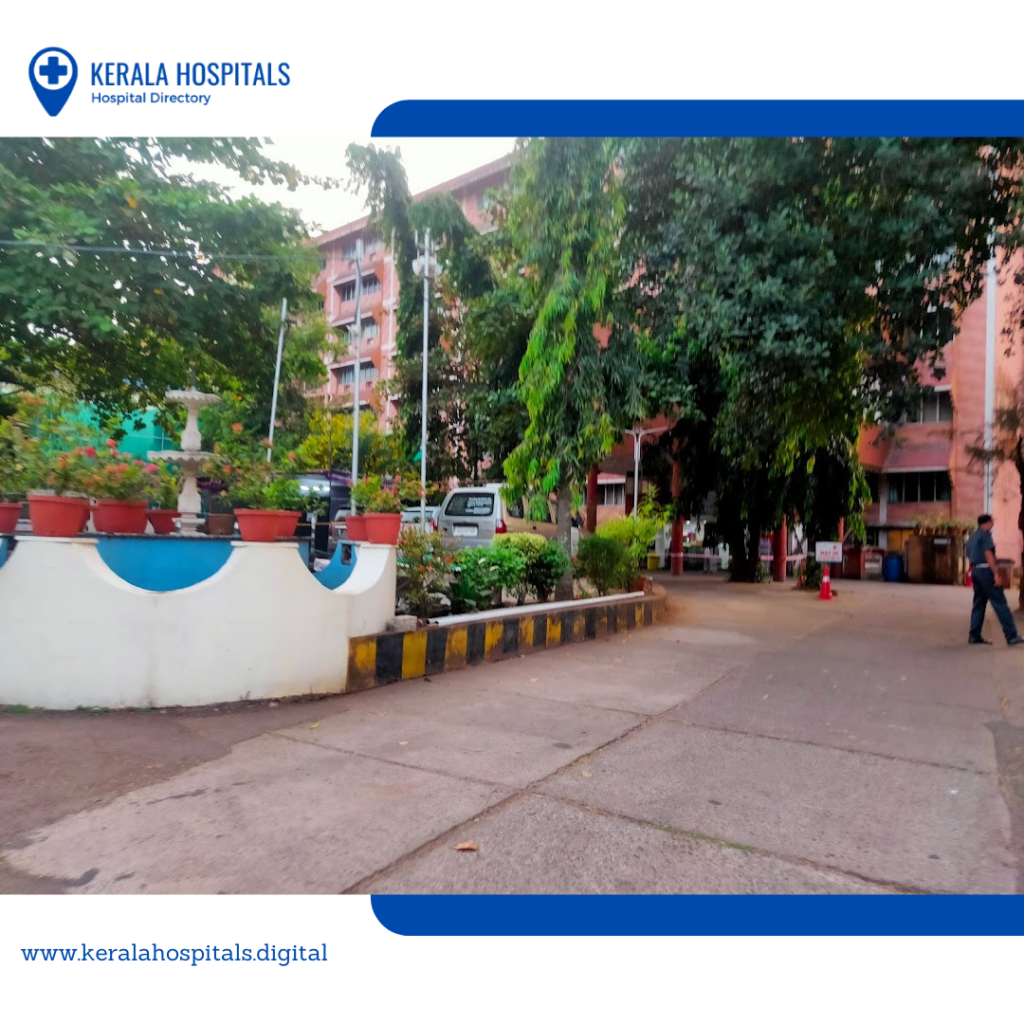 Clinical and cosmetic dermatology care is provided at the dermatology department at SUT Pattom, which is one of the finest facilities in the region. The hospital offers specialized treatment for disorders of the skin, hair and nail, and venereal diseases and also advanced cosmetic dermatology services for the management of problems like acne, scars, pigmentation, vitiligo, hair loss/ hair fall, moles, warts, skin tags, corns, calluses, wrinkling, and aging skin.
Address: Near, Palace View Rd, Vrindavan Gardens, Pattom
Thiruvananthapuram, Kerala 695004
Phone: 0471 407 7777
The flagship hospital of the Sri Gokulam Group of Companies is the GG Hospital. The journey began in Trivandrum on the 27th of January 2016 among the common people. The impact of GG Hospital over the last five years on the lives of everyday people is remarkable. It has been accomplished through a combination of carefully chosen technology acquisitions and undoubtedly through the hard work and consistent delivery of excellent services by their employees. A physician's success is ultimately determined by his or her ability to perform medically indicated quality diagnostic practices based on ethical principles of the medical profession.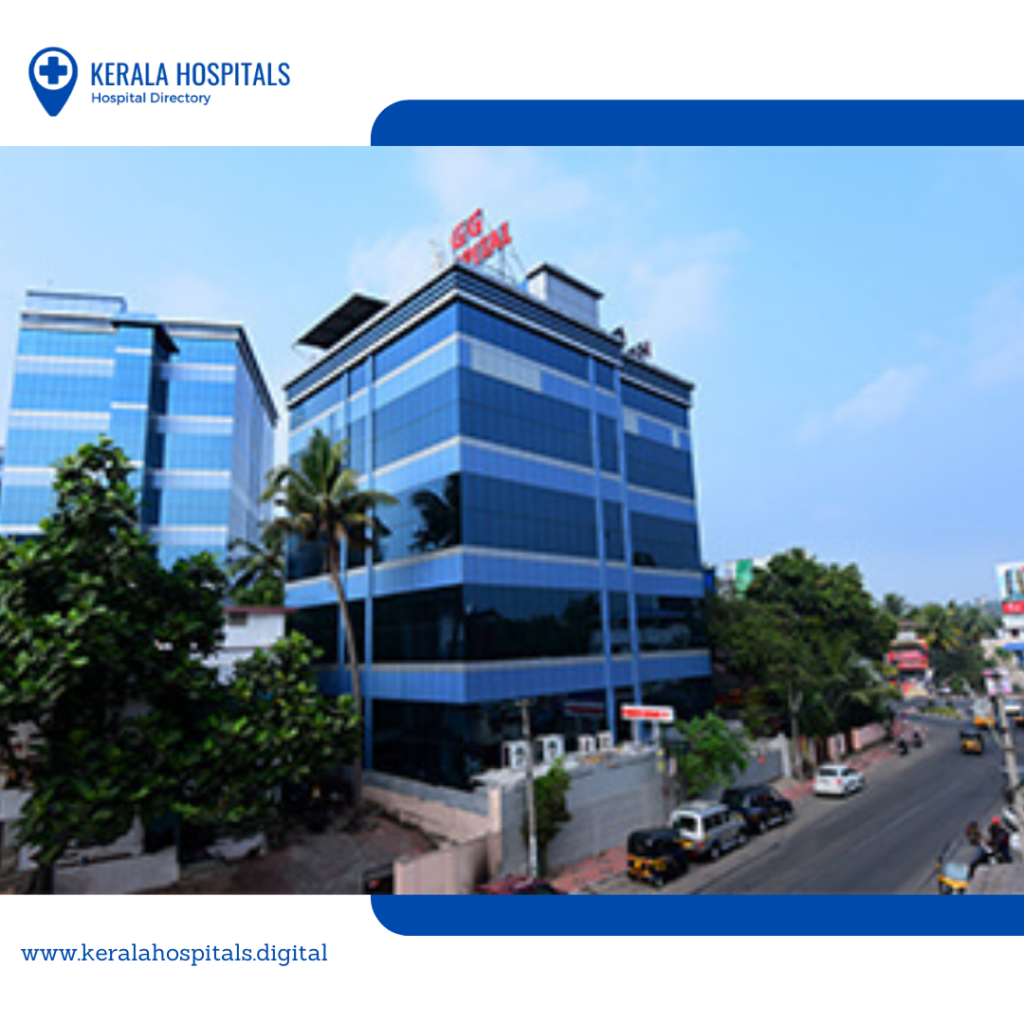 The Dermatology department offers a wide range of dermatological and cosmetic treatments. Dermatologists treat patients in a comfortable and modern environment. Dermatology provides the following high-quality medical and surgical dermatology services.
Address: Medical College, Pattom Kumarapuram Rd, Murinjapalam
Thiruvananthapuram, Kerala 695011
Phone: 0471 277 9100
Ananthapuri Hospitals and Research Institute (AHRI) is 2km from Thiruvananthapuram Airport and about 3km from Thiruvananthapuram Railway Station, a 400 bedded tertiary care hospital. 100 crores have been invested in the hospital. All major departments of the Hospital became operational on 1st July 2005. The hospital block was officially inaugurated by our Honorable Chief Minister Sri. Oommen Chandy on 14th September 2005 in the presence of Dr. M. K. Munneer, Minister for PWD (Public Works Department), Sri. M. V. Raghavan, Minister for Ports, and other distinguished guests.
There are some of the nation's most eminent physicians at Ananthapuri Hospitals & Research Institute-highly skilled, experienced, and distinguished in their fields. You can entrust your healthcare to them. They are complemented by a team of dedicated employees who manage the various departments at the hospital so that we can fulfill our mission of providing honest and courteous service.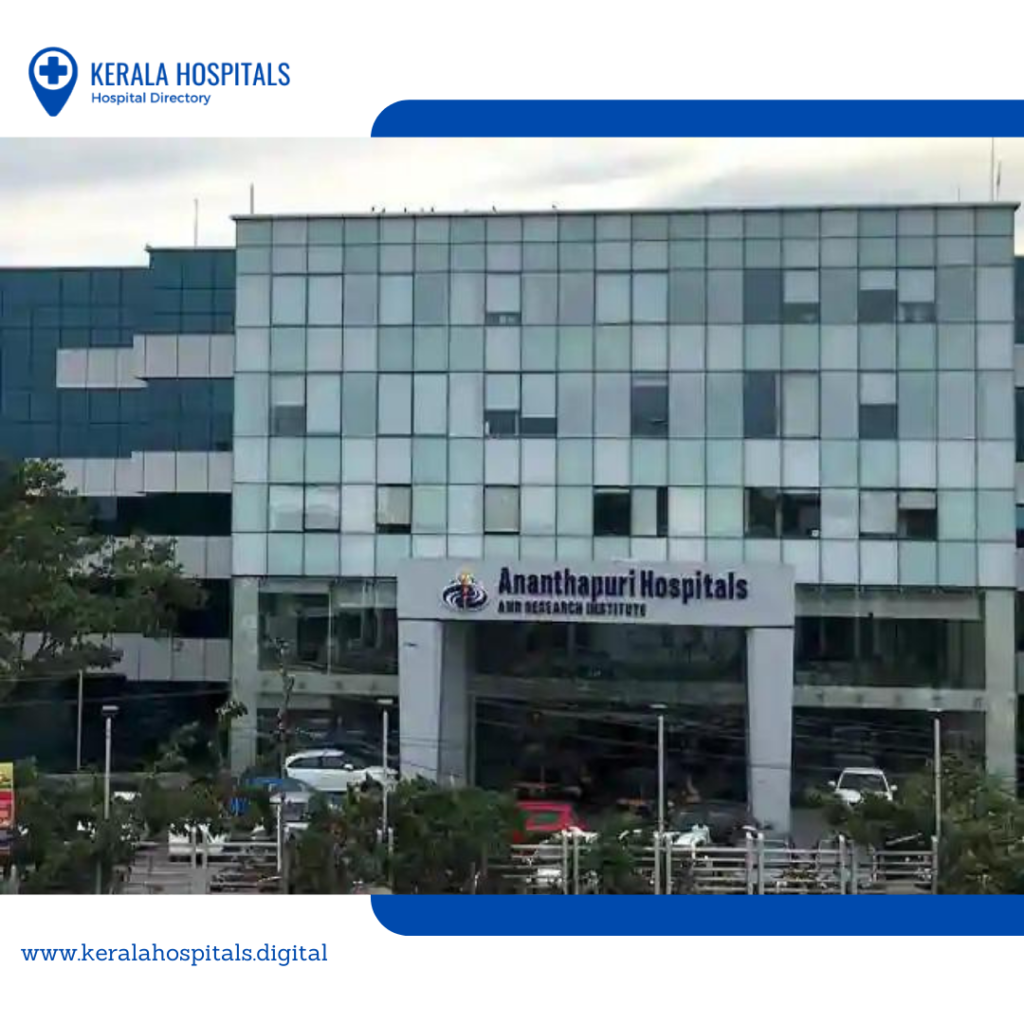 Various Dermatological and Cosmetological services can be found at the Clinic to help you fine-tune your personality and eliminate mental stress. Providing comprehensive clinical and cosmetic dermatology care, Ananthapuri is one of the best dermatology hospitals in Trivandrum. The clinic offers treatments for all dermatological problems, including disorders of the skin, hair, and nails, as well as advanced cosmetic dermatology for moles, warts, skin tags, corns, calluses, wrinkling, and aging skin, and scars. In addition to identifying and treating internal conditions, the department also provides cross-referral services for internal and external illnesses. The department offers a multidisciplinary approach.
Address: NH bypass 66, Airport Rd, near Courtyard Garden, Chackai
Thiruvananthapuram, Kerala 695024
Phone: 0471 660 9900
NIMSM Medicity, Aralumoodu, Neyyattinkara, Thiruvananthapuram, Kerala, India, is a Super Speciality Hospital that is a prominent health care facility in Kerala and Tamil Nadu. The hospital has 40 departments, including 20 specialties and 20 super specialties.
There are many departments at the hospital, including Cardiology and Cardiac Surgery, Nephrology, Endocrinology, Kidney Transplantation, advanced Gastro Interventions, Advanced Orthopaedic procedures and Joint replacement, Cardiothoracic, Critical care Unit, Gynecology, General Medicine, General Surgery, Infectious Diseases, Nephrology, Neonatology, Neurology, Naturopathy, Oral and maxilla facial surgery, Pediatrics, Plastic Surgery, Physiatric, Psychology, Radiology, Urology, Tertiary care trauma care center, Round the clock blood bank with component separation, 24 hours primary angioplasty facility, 24 hours stroke management facility, Advanced Neonatology facility, etc. In total, the Institution has seven independent intensive care units, such as a medical ICU, a coronary ICU, a pediatric ICU, and a surgical ICU.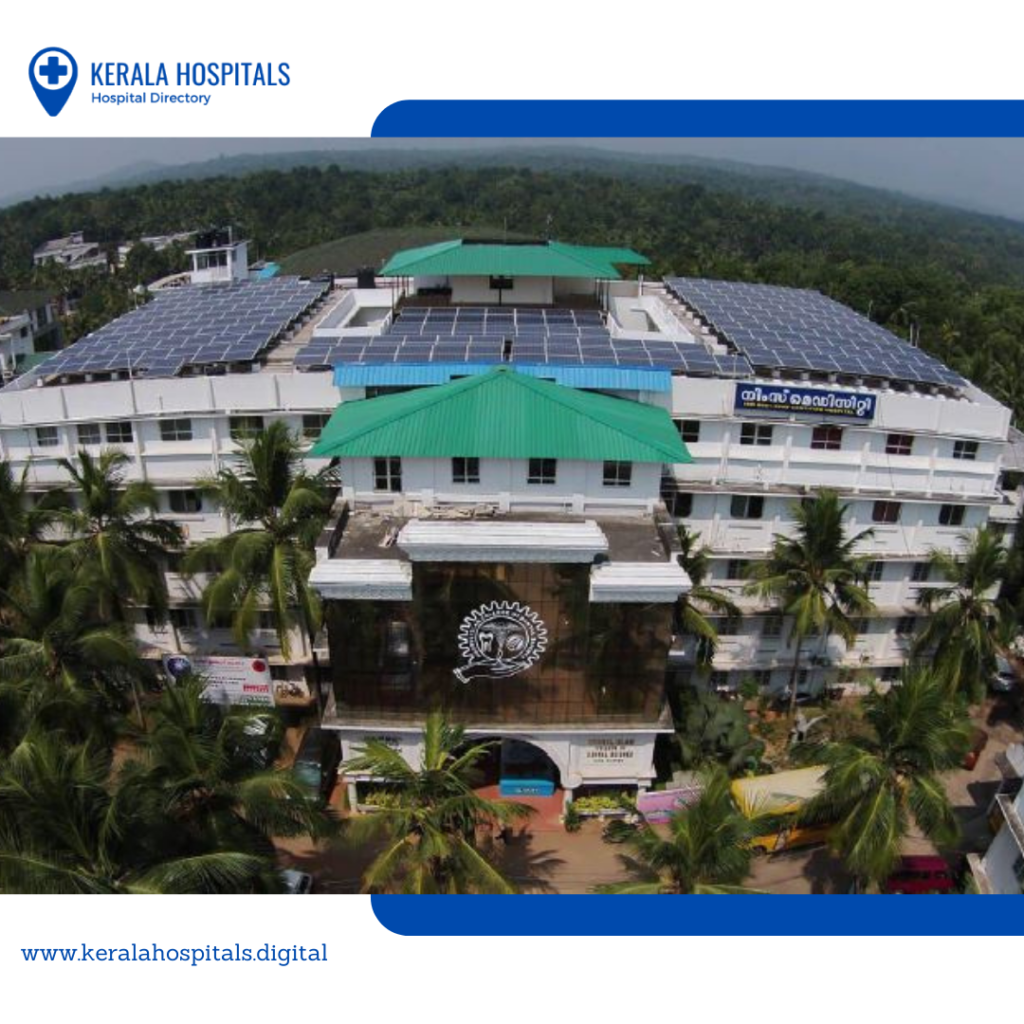 Healthy skin is a crucial part of maintaining your body's overall health as it is the largest organ. In addition to treating and preventing diseases, the Dermatology department also provides cosmetic services so that our patients are taken care of, no matter what their needs may be. There are a variety of dermatologic problems related to skin, hair, and nails that can be treated in this department. Among the dermatological conditions they treat are acne, psoriasis, eczema, hair loss, keloids, and fungal nail infections. Besides providing cosmetic services to patients of all ages, the department also uses lasers for tattoo and scar removal.
Address: Aralumoodu, Neyyattinkara, Kerala 695123
Phone: 0471 222 2115
Established in 1982, the Cosmopolitan Hospital in Trivandrum, the capital city of Kerala, is a 360-bed multispecialty hospital. A far-sighted vision led to the founding of Cosmopolitan Hospital by Dr. M. R. S. Menon, with the dedicated support of the late Dr. M. R. P. Menon, the late Mr. T. Jacob, and the late Mr. M. M. Mathew who ensured the success of this venture.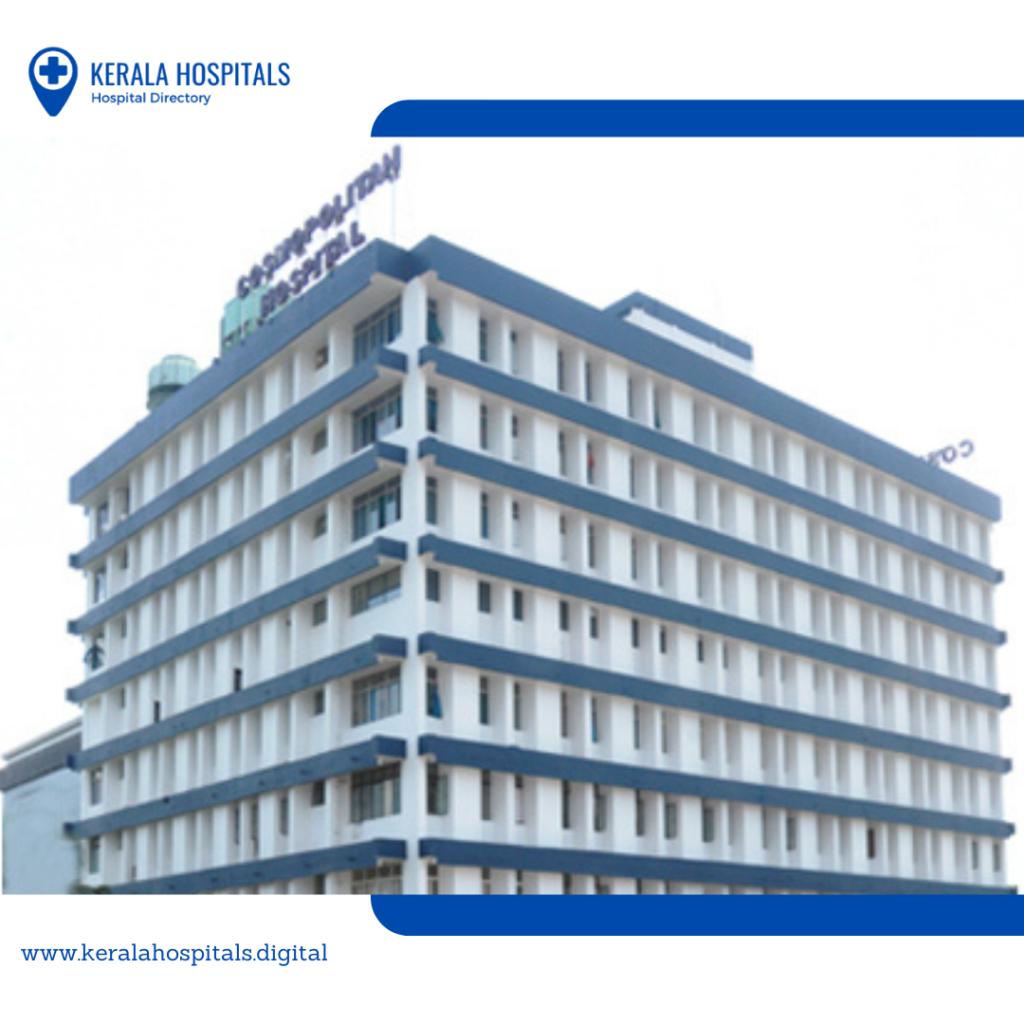 The hospital started out in 1982 and treats over 300,000 patients every year. Well qualified and experienced physicians in addition to qualified, experienced nurses and paramedical staff provide high-quality medical care. With a team of professional and experienced physicians, the department of Dermatology can treat and manage any dermatological condition. Cosmetic procedures are also performed by the department.
Address: Pottakuzhy Rd, Pattom
Thiruvananthapuram, Kerala 695004
Phone: 0471 252 1252
When deciding to change your appearance, whether for medical or purely aesthetic reasons, you will want to leave it in the hands of a professional. Since 2009, Dr. Asha's Cosmetology & Aesthetic Laser Centre has been rebranded as WOW FACTOR MediCosmetic Skin & Laser Centre. It is one of the best dermatology hospitals in Trivandrum. WOW FACTOR's mission is to listen carefully to your needs and provide thoughtful consultation. Providing women and men with a range of cosmetic treatments to achieve their goals, they offer you a comprehensive service.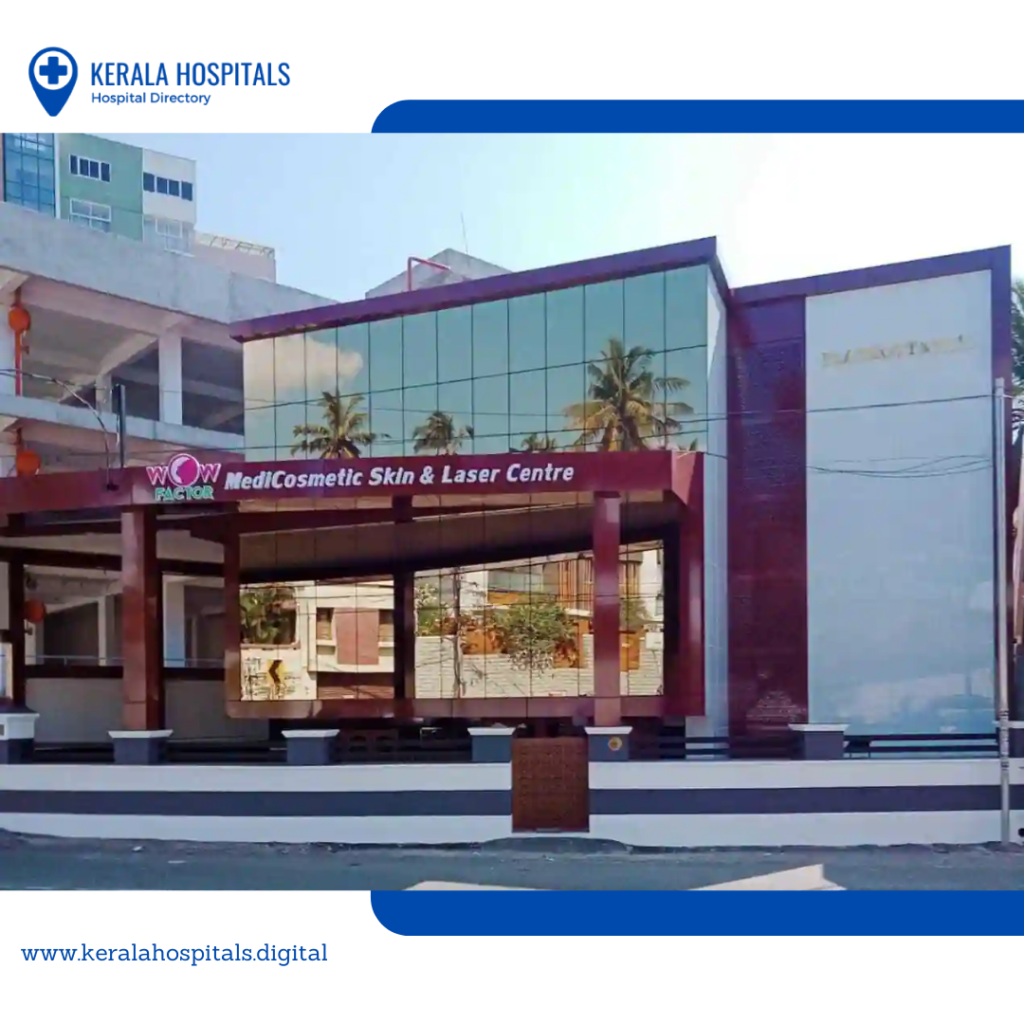 Among the services offered are acne treatment, laser skin treatment, and hair replacement, and all of these are carried out by highly qualified professionals, ensuring consistently high standards. If you are unhappy with how you look, If you feel your skin looks older than your age, if you are looking for cost-effective international level skincare solutions, then give them a call and schedule a consultation with one of the expert doctors.
Address: Keston Road, near Devaswom Board Junction, Kowdiar
Thiruvananthapuram, Kerala 695003
Phone: 093884 41441
Located in the city of Kollam in India, the Meditrina Hospital is a super specialty hospital. This is the first tertiary care hospital in the city. Located in Ayathil, near the NH bypass in Kollam, the Meditrina hospital takes care of medical needs within the region. The hospital opened its doors on December 13th, 2014 with 175 beds and full air conditioning.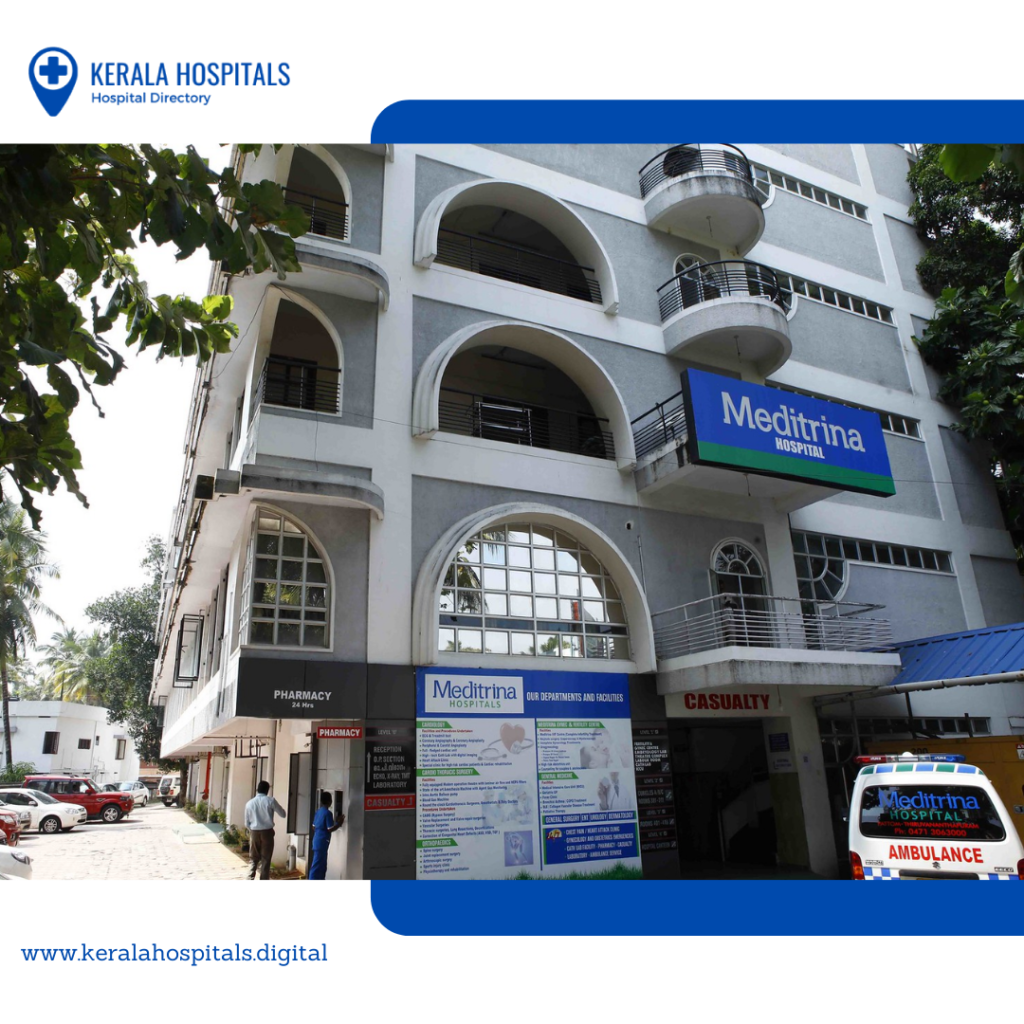 A dermatologist deals with the diagnosis and treatment of diseases of the skin, nails, and hair. The specialty has both medical and surgical components. Dermatologists treat diseases and some cosmetic problems of the skin, scalp, hair, and nails. The latest procedures in cosmetology and dermatology, as well as advanced medical equipment, deliver effective solutions.
Address: TC 2, 2367, 1st Street, Vrindavan Gardens, Pattom
Thiruvananthapuram, Kerala 695004
Phone: 0471 288 3000