Kinder Women's Hospital Fertility Centre
Providence Hospital
Dr. KM Cherian Institute of Medical Sciences
KVM Hospital
Sanjivini Hospital
Sree Narayana Medical Mission
With expertise from Singapore and India, the Kinder Women's Hospital & Fertility Centre, Cherthala provides superlative care. As a trend-setter in comprehensive women's healthcare, the 100-bed facility will provide affordable, high-quality services at par with international standards.
The facility and fertility center under the Kinder IVF brand will bring ART technologies to Kerala. As soon as new technologies are available, patients can benefit from their research arm, which includes top-tier specialties with outstanding international reputations.
Address: Maruthorvattam Temple Road, Near, NH 47
Cherthala, Kerala 688539
Phone: 0478 283 0000
Providence Hospital Alappuzha ( The Super Speciality Unit of Poyanil Hospitals ) is a multi-specialty hospital providing high-quality health care for patients in the city of Alappuzha.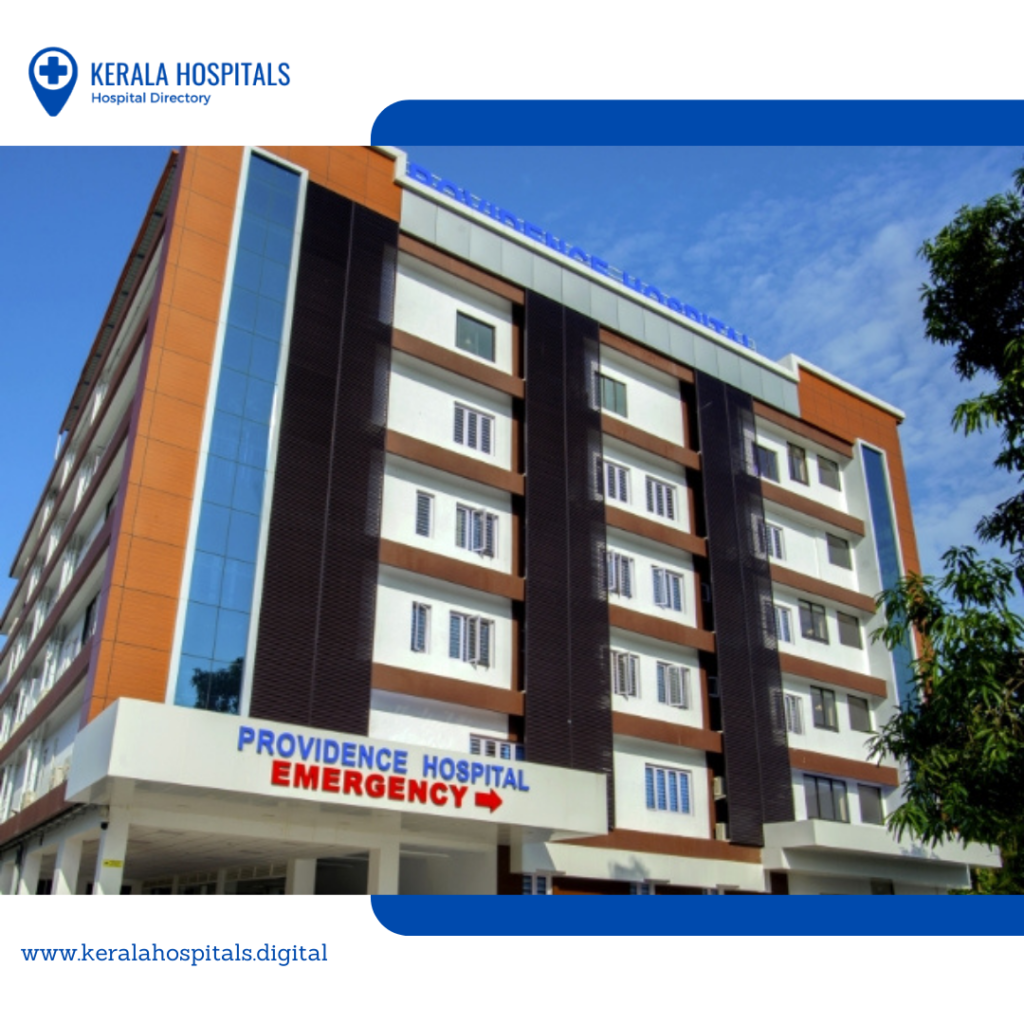 Gynecology and Obstetrics are the medical specialties that deal with the health of the female reproductive system. This specialty involves the two subspecialties of obstetrics (which deals with pregnancy, labor, and childbirth) and gynecology (covering the health of the female reproductive system).
Address: Thumpoly Road, Near Pomkavu NH66 Junction
Thumpoly, Alappuzha, Kerala 688521
Phone: 0477 225 0100
KM Cherian Institute of Medical Sciences is a super specialty hospital in Kerala, which is a state in South India. A group of professionals and entrepreneurs operate under the leadership of Mr. P M Sebastian, an industrialist and healthcare entrepreneur based in the UAE. Clinical leadership is provided by Padmasree Dr. KM Cherian, a world-renowned cardiac surgeon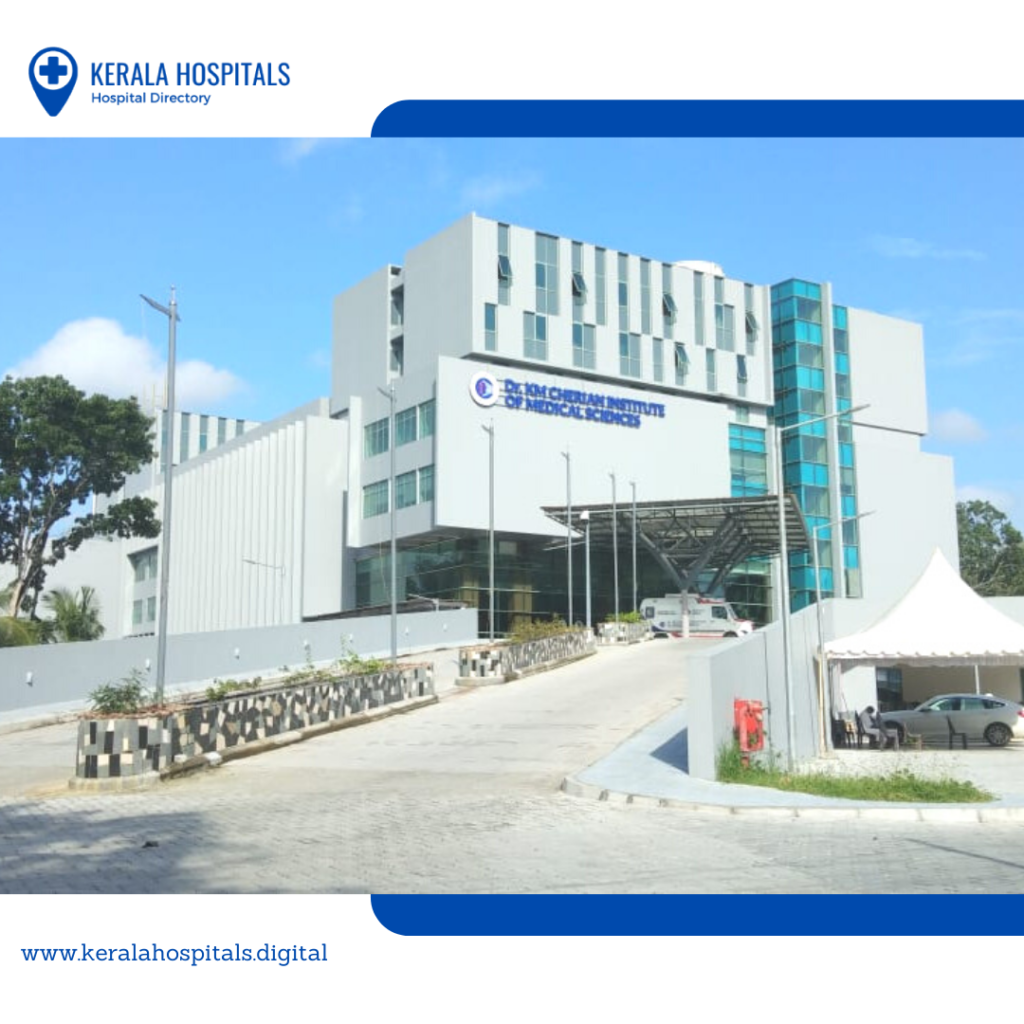 Dr. KMCIM offers comprehensive gynecological care for women of all ages in the department of Obstetrics and Gynecology. All cases of high-risk obstetrics are handled by a team of doctors. To provide condition-specific treatment, our doctors take into account the social and emotional aspects of the situation. At Dr. KM Cherian Institute of Medical Sciences Hospital, they have the best gynecologists who provide laparoscopic and open surgery.
Address: Dr. KM Cheriyan Institute of Medical Sciences, Umayattukara Road
Kallissery, Chengannur, Kerala 689124
Phone: 0479 236 3456
KVM hospital was dedicated to the nation on 17 October 1972 and has been providing lifesaving services with loving care to the people of Kerala for the past 46 years. It was established by Dr. VV Haridas in memory of his father Sri Velayudhan, who was a philanthropist deeply concerned with the health and welfare of the people of Cherthala and Alappuzha.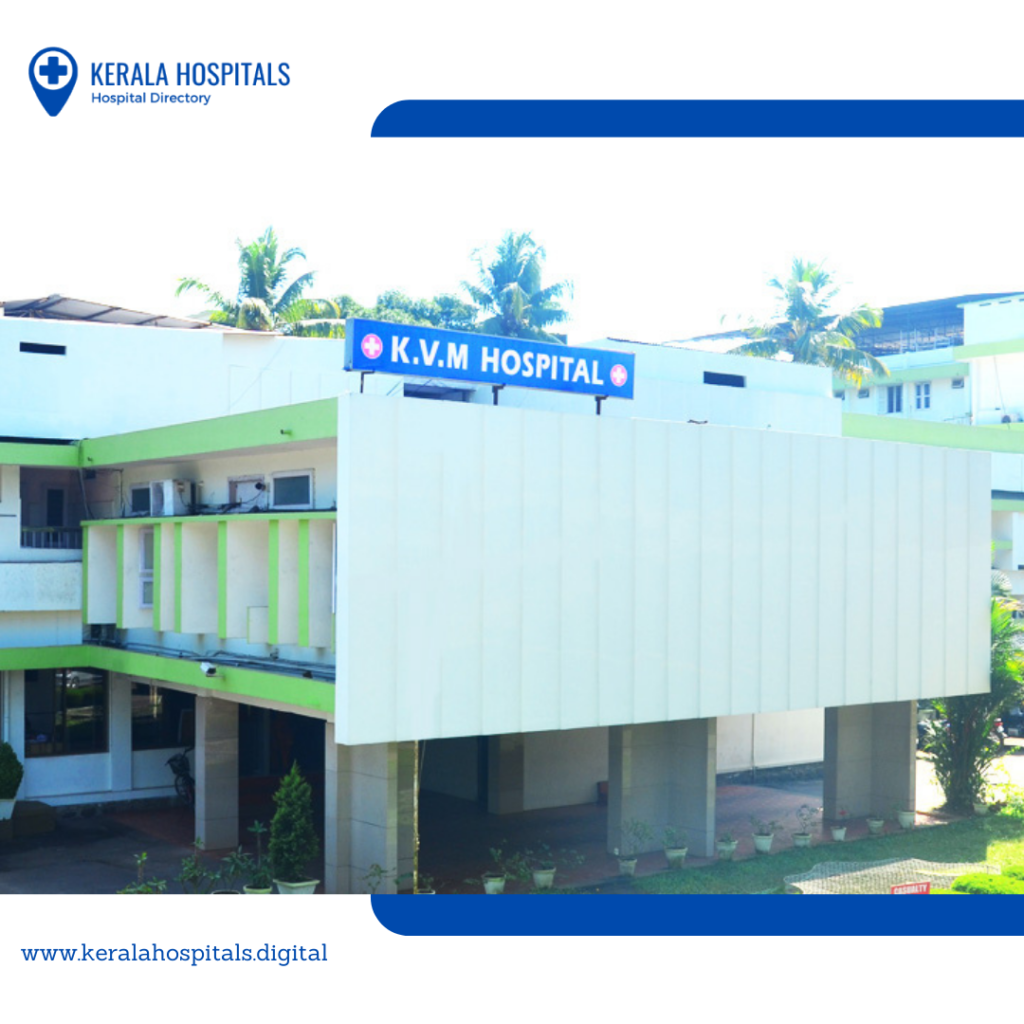 OBGYNECOLOGY and Gynecology have been providing sterling service to the community at KVM for 46 years. In fact, many babies born at KVM are now pillars of our society, shaping our future and making a difference in the world. Most of the senior gynecologists in Cherthala work at KVM hospital. Because of their years of experience and service, Cherthala's people trust and rely on KVM for any gynecological issue.
Address: National Highway, NH 66
Cherthala, Kerala 688524
Phone: 0478 283 2300
Sanjivani is a Multi Speciality Hospital located strategically at Alacode, about 1 km from Kollakadavu towards Kodukulanji on the Mavelikara – Chengannur road. The hospital is only 100 meters from the main road bus stop, yet it has a quiet, serene atmosphere to provide tranquility to the restless and the sick.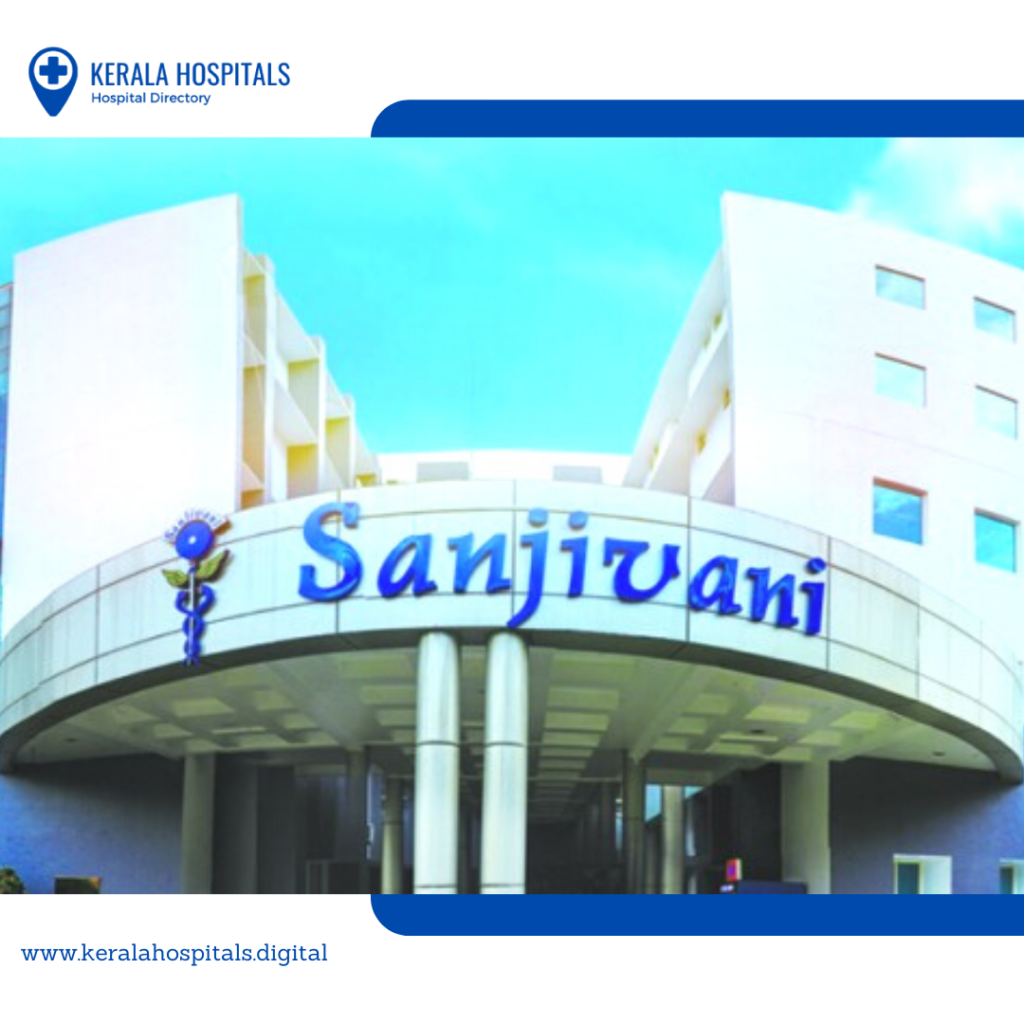 The Gynecology and Infertility department provides world-class treatment and surgical procedures through the use of the latest equipment and infrastructure. A STRYKER laparoscopic system and a standard operation theater are available. In addition to caesarian and normal deliveries, sterilization procedures, family planning, and fertility clinics are held by their Gynecology department every Wednesday. Testing for infertility is offered at a concession rate to patients with limited incomes.
Address: Alakode, Kollakadavu
Chengannur, Kerala 690509
Phone: 0479 235 0030
Sree Narayana Medical Mission Hospital is a well-known name for in-patient care in Alappuzha. As one of the well-known hospitals in the Cherthala area, they are equipped with state-of-the-art healthcare facilities and are known for offering the best in-patient care. The hospital is conveniently located, and it is easily accessible by public transportation.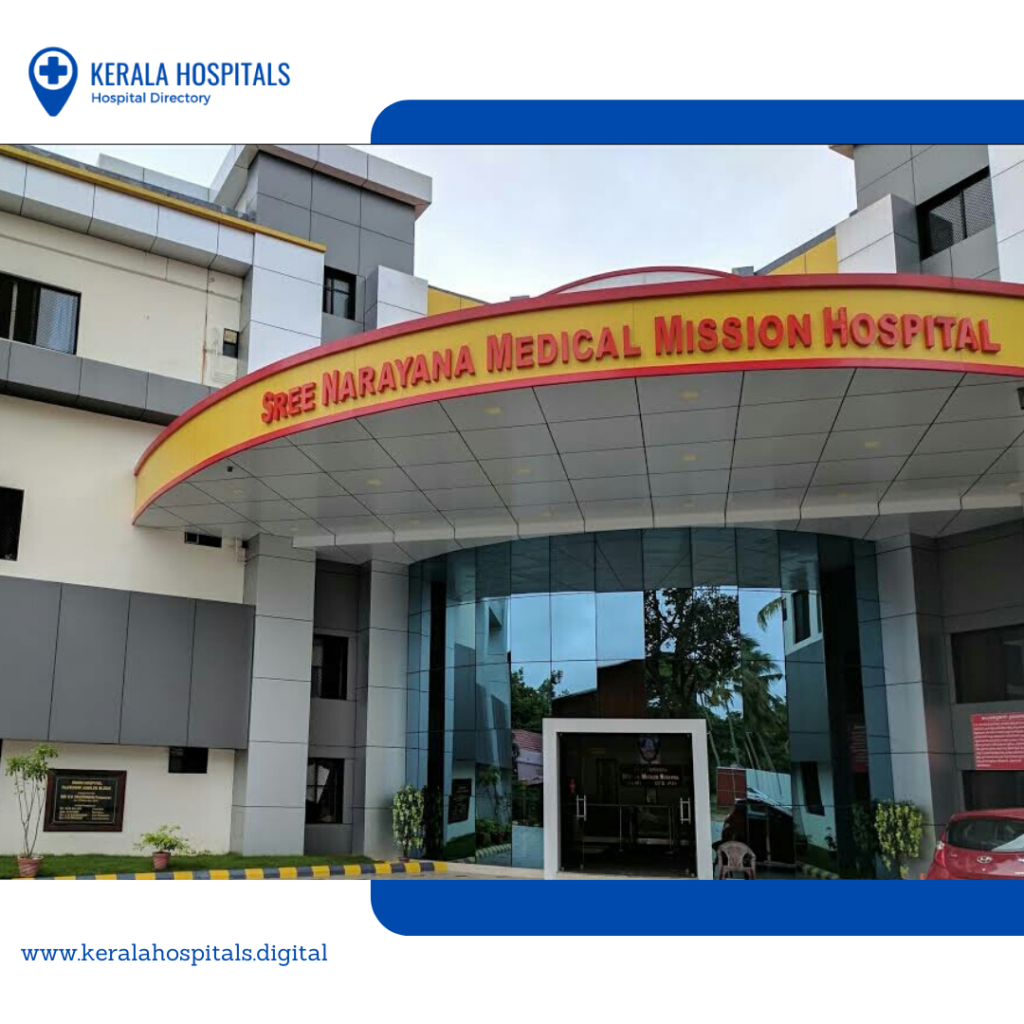 It is one of the most exciting experiences in life to have a baby. Having to be on call 24 hours a day for a baby can be challenging, and some babies have a more difficult time adjusting to life than others. The Sree Narayana Medical Mission Hospital offers labor, delivery, and postpartum recovery services. It has a 3-bed NICU, round-the-clock availability of doctors (obstetricians). It also provides obstetric consultation services 24 hours a day.
Address: Cherthala Road Dist, near Chakkarakulam
Cherthala, Kerala 688524
Phone: 0478 281 3687