Bishop Benziger Hospital

Sankars Hopsital
Dr.Nair's Hospital
Meditrina hospital
Holy Cross Hospital
Lotus Heart Hospital
KERF Hospital
Vijaya Hospital
ST. Joseph's Mission Hospital
To perpetuate the memory of his illustrious predecessor Bishop Aloysius Maria Benziger, Bishop Jerome Fernandez, the first Indian Bishop of the catholic diocese of Kollam, conceived the idea of building a memorial. An agreement was made to build a hospital with the consent of the community.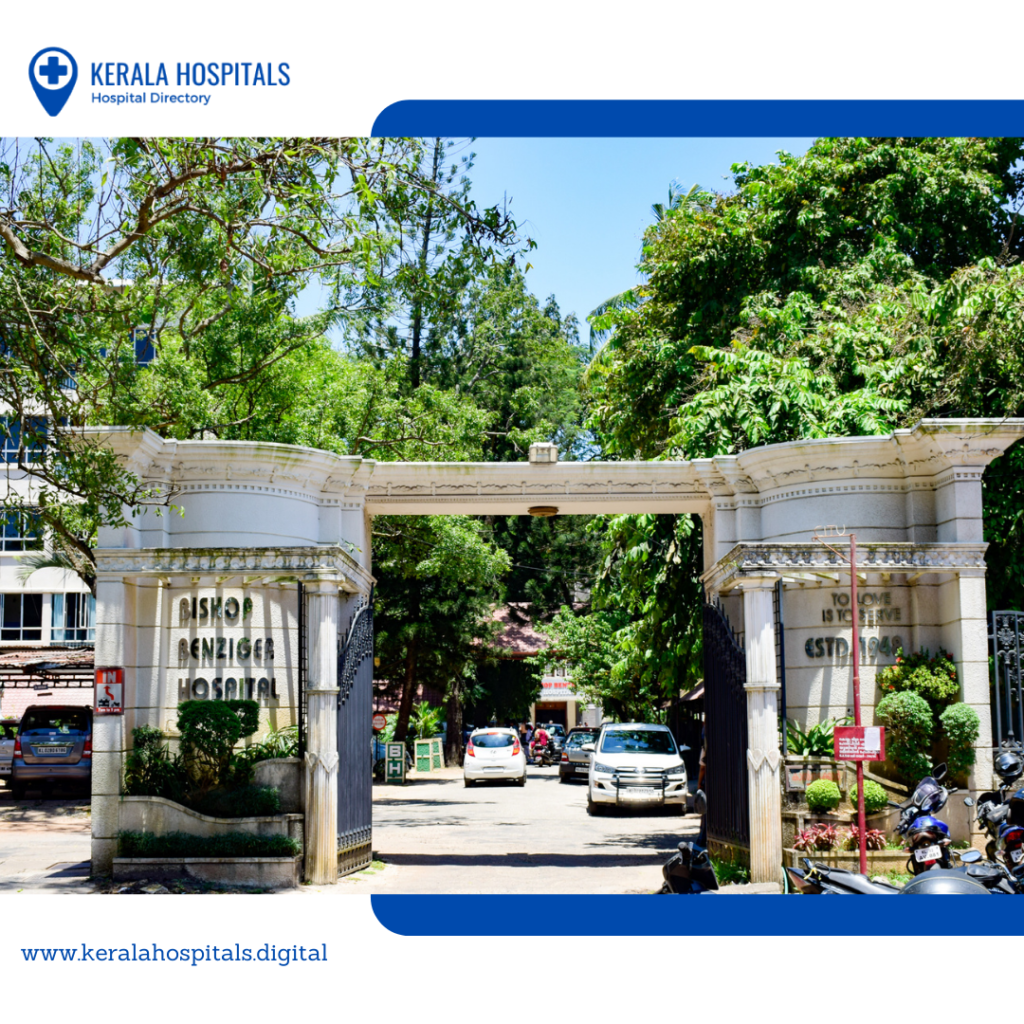 Thus, the Bishop Benziger Hospital was established on a four-acre plot of land in the heart of Kollam town. This hospital started operating on the anniversary of Bishop Benziger's death, 17th August 1948. In Kollam, it was the first private hospital. On 8th December 1948, the Hospital was officially inaugurated. It is owned and operated by the Latin Catholic Diocese of Quilon. Because this is a charitable organization, it is not a profit-oriented organization. All profits generated by the institution are reinvested in it for the benefit of the public. Therefore, the growth of the institution is to the use of the public it aspires to serve and loves with all of its heart.
Address: Benziger Hospital Rd, Mundakkal Village
Kollam, Kerala 691001
Phone number: 0474 275 7000
Sankars Hospital was founded in the year 1970 with a single goal: to provide Kollam with first-class healthcare powered by the best technology. The Sankars group has maintained stringent standards since its humble beginnings as a bed hospital, aiming to provide unparalleled healthcare to every patient.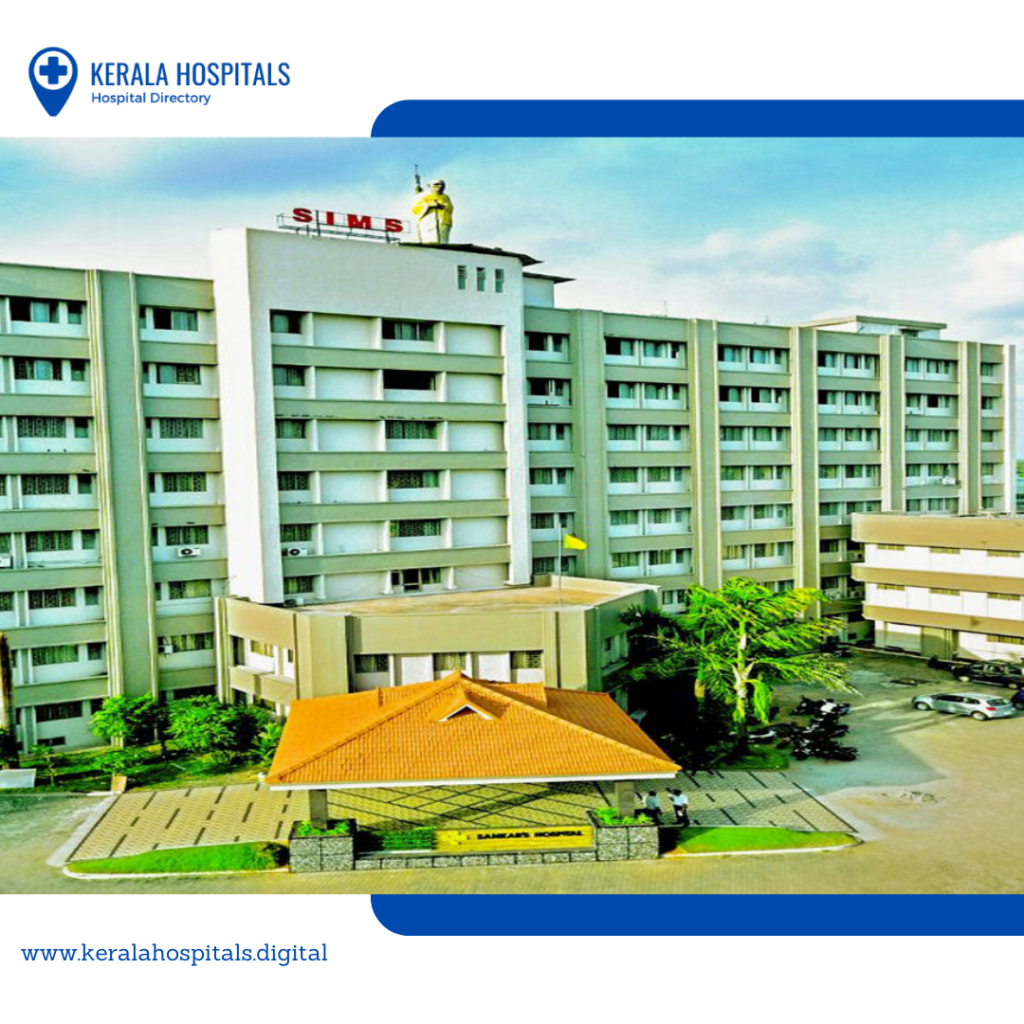 Several areas of knowledge and technology at Sankars Hospital are being enhanced and upgraded by the management and staff. Providing support and love to patients and their families has enabled Sankars Hospital to reach new heights and earn the trust of its patients. This has led to the hospital becoming a multi-specialty facility with over 500 beds today.
Address: QS Road P.B. No: 32.
Kollam Kerala 691008
Phone number: +91 474 2756000
Dr. Nair's Hospital was founded on 5-12-1968 as a small nursing home by the late Dr. K.P. Nair and Smt Lekshmikutty Amma. As of today, Dr.P. Mohan Nair, MS, DHHM, ISO 9001:2008 certified Multi Speciality Hospital. Ms. Usha Nair, the CEO, assists him.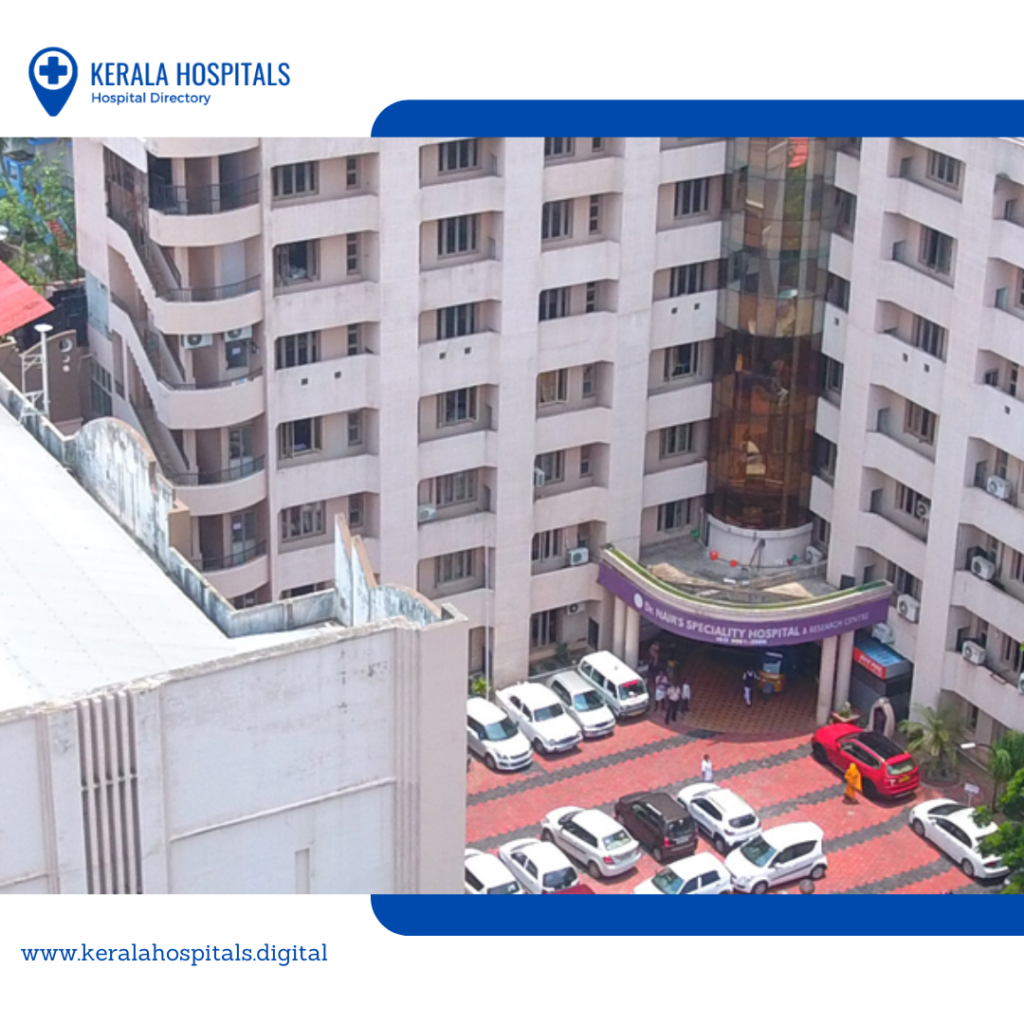 As of 5-12-1968, the hospital had 10 beds, and the late Dr.K.P Nair, FRCS was its founder-director. As it grew, it added departments of Anesthesiology, Dermatology, Dentistry, Gastroenterology, Gynecology, General Medicine, Neonatology, Nephrology, ENT, Neurology, Orthopaedics, Ophthalmology, Paediatrics, Psychiatry, Plastic & Reconstructive Surgery, Surgery & Urology. A number of consultants have made names for themselves in their areas of expertise. Founded Dr. Nair's Specialty Hospital in 2002, which has departments for Cardiology, Medical & Surgical Gastroenterology, Neonatology Level – III, Neurology, Nephrology, Plastic & Reconstructive Surgery, and Urology.
Address: Residency Rd, Asramam
Kollam, Kerala 691002
Phone number: 0474 276 6180
The Meditrina Hospital in Kollam is a part of the Meditrina Group of Hospitals, which is among the fastest-growing multi-specialty hospitals in India and one of the top hospitals in Kollam. Meditrina Hospital was founded by Dr. Pratap Kumar in Kollam and is the largest hospital chain in the state of Kerala, with a presence all across India.
Meditrina Group Hospitals are known for their ethical medical practices, making them a preferred choice for patients. The Meditrina Hospital also makes advanced procedures affordable by meeting international standards of quality while maintaining competitive clinical outcomes.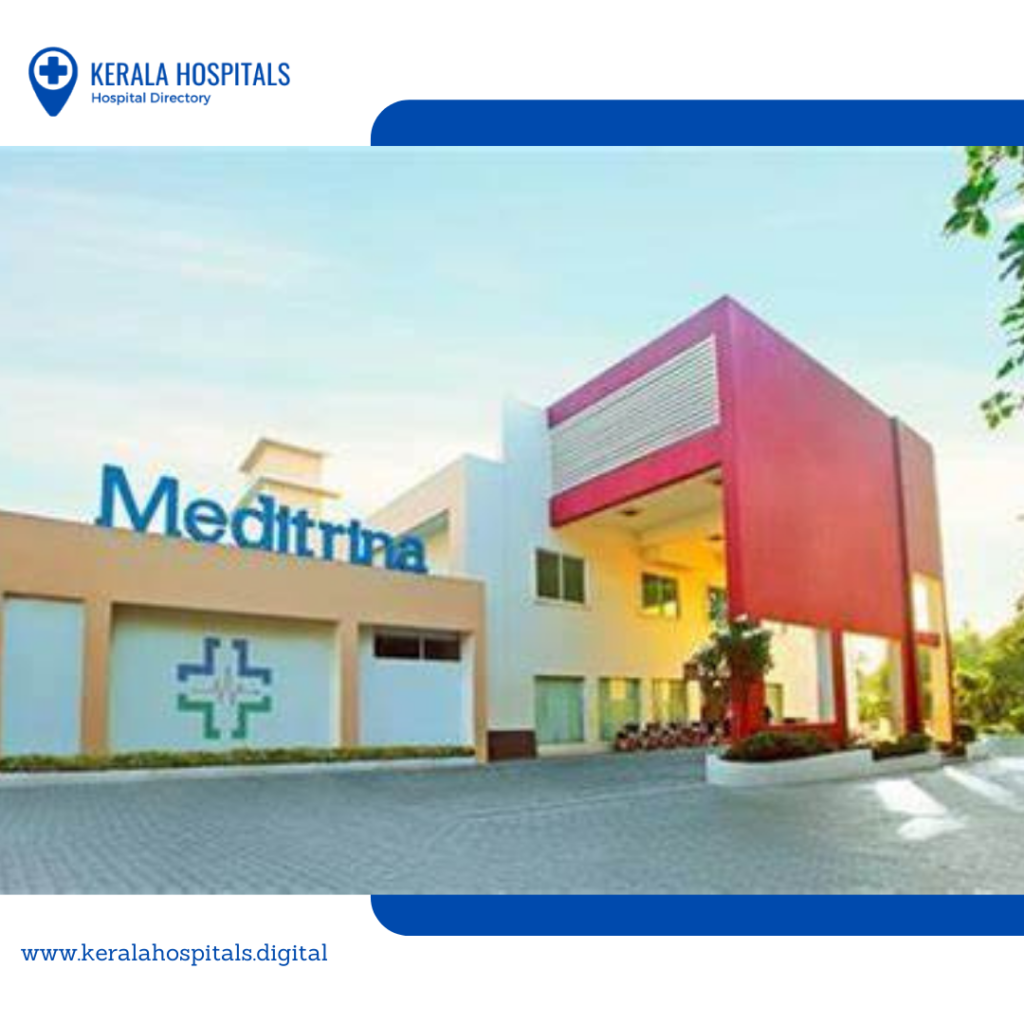 As a pioneer in the world of medical care, Meditrina Cardiac Center has already gained prominence in Kerala history. This is because of the highest number of angioplasties performed in its very first year. It is also functioning successfully with a solid commitment to public welfare and no focus on monetary gains.
Address: Kollam – Ayoor Road, Bypass Road, Ayathil
Kollam, Kerala 691021
Phone number: 0474 272 1111
In the state of Kerala, Holy Cross Hospital, Kottiyam, Kollam is a leading medical service provider. As a result, it has completed 67 years of glorious existence as a hospital run by the Sisters of the Holy Cross. The company has become a model of health care for its noble, selfless service to the community. Holy Cross Hospital began as a small, 20-bed hospital in 1952.
Currently, it is a super specialty hospital, one of the most reputed health care centers with the latest hi-tech facilities including MRI scans. Holy Cross Hospital is one of the largest hospitals in Kerala and is widely known for providing quality patient care. It is located just 10 Km from Kollam and 55 Km from Trivandrum. It serves more than a thousand out-patients and averages 400 in-patients daily. There is a team of dedicated doctors offering excellent services to patients, and a dedicated team of nursing and paramedical staff offers support to the team.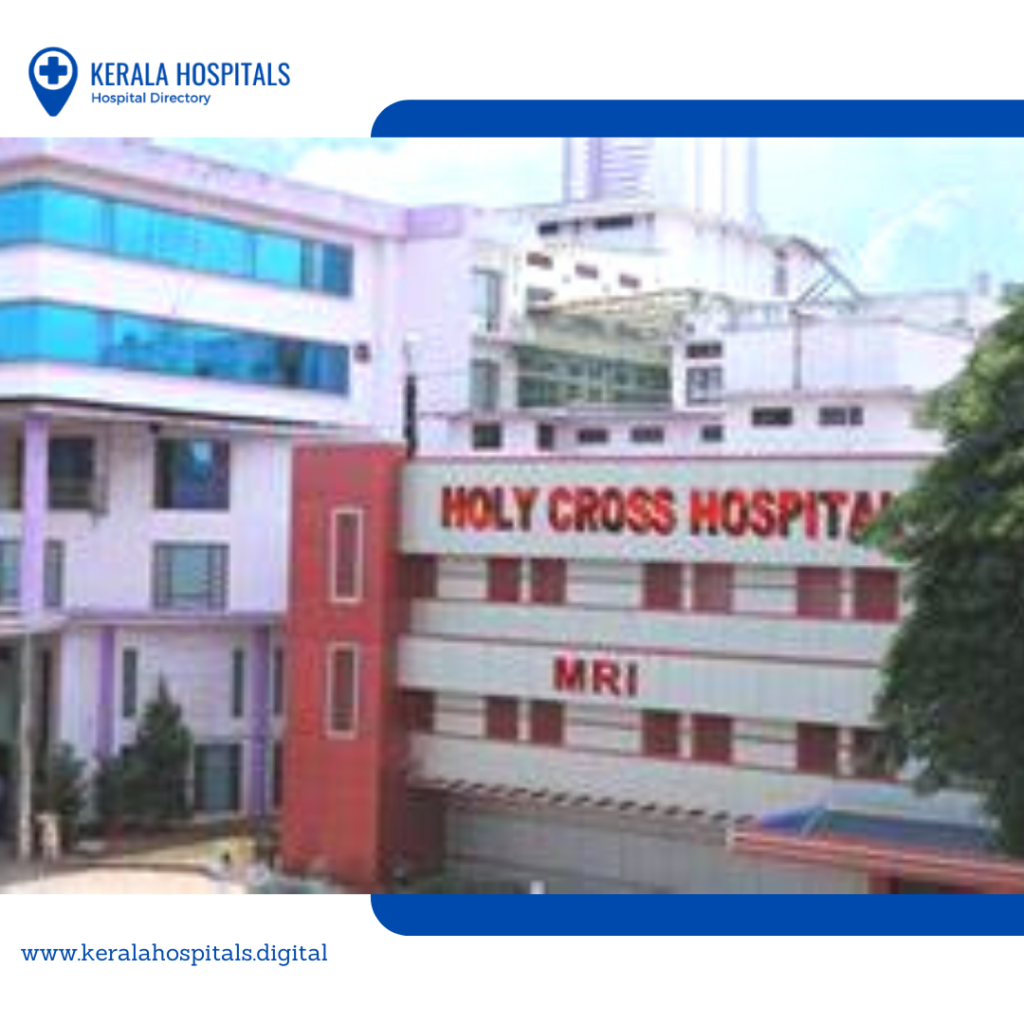 The hospital also provides tertiary patient care and offers the services of well-trained experts in several specialty departments. Holy Cross Hospital offers emergency and critical care services 24 hours a day, 7 days a week, including ambulance services. Bike ambulance was recently launched for emergency & trauma care and home care.
A free mobile health clinic team assists school children in rural areas with the provision of free services such as medical camps, clinics with a priority on immunization for mothers and children, and eye camps.
Address: Holycross Hospital Rd
Kottiyam, Kerala 691571
Phone number: 0474-2538120
The Lotus Heart Hospital is one of the pioneering heart hospitals in South Kerala. A vision of Dr. Johnson George, a renowned cardiologist, and expert in cardiology, took shape on the 6th May of 2009. This hospital was founded as a result of his dream and commitment to extend exceptional cardiac health care to all. The hospital was inaugurated by four former classmates of the Managing Director, Dr. Johnson George: Former PWD Minister Dr. M.K. Muneer, Former Member of Parliament Dr. K.S. Manoj, and Dr. Venu IAS.
Lotus Heart Hospital offers state-of-the-art facilities and a fully equipped Coronary Care Unit designed for heart patients. The Lotus Heart Hospital has a competent team that provides affordable specialized cardiac care.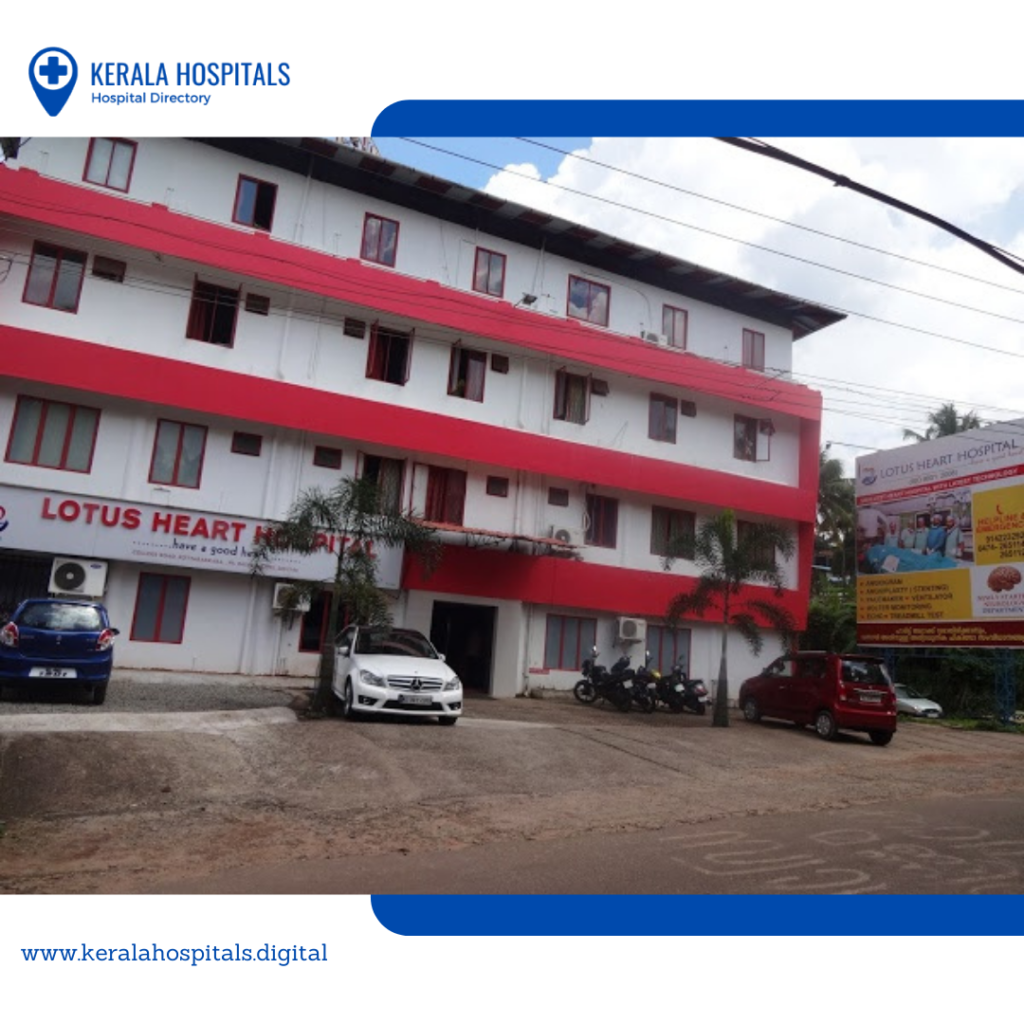 The Lotus Heart Hospital aims to not only provide emergency treatment to those who have experienced a heart attack or other heart emergency but also to prevent and detect heart issues early on. They offer sophisticated cardiology services that adhere to international standards.
An eight-member board leads this specialty heart hospital, which has four directors from different professional backgrounds but a similar goal. The quest to provide specialty health care at an affordable cost prompted this venture.
Address: College Road, Pulamon P.O.
Kottarakkara, Kollam-691531
Phone number: 0474 265 1122
Kerala ENT Research Foundation (KERF) is a single-specialty hospital with a focus on Ear, Nose, and Throat. The hospital offers a fully computerized and networked Hospital Information System (HIS), as well as a Clinical Laboratory, Speech and Voice Therapy, Audiology, and Physiotherapy departments. Members of the KERF team are ENT Surgeons, Physicians, and other professionals of high caliber and experience. It dedicates its advanced facilities and expertise to research and development to advance the field of medical treatment. The Foundation's mission is based on a philosophy of compassionate, committed care for the human body.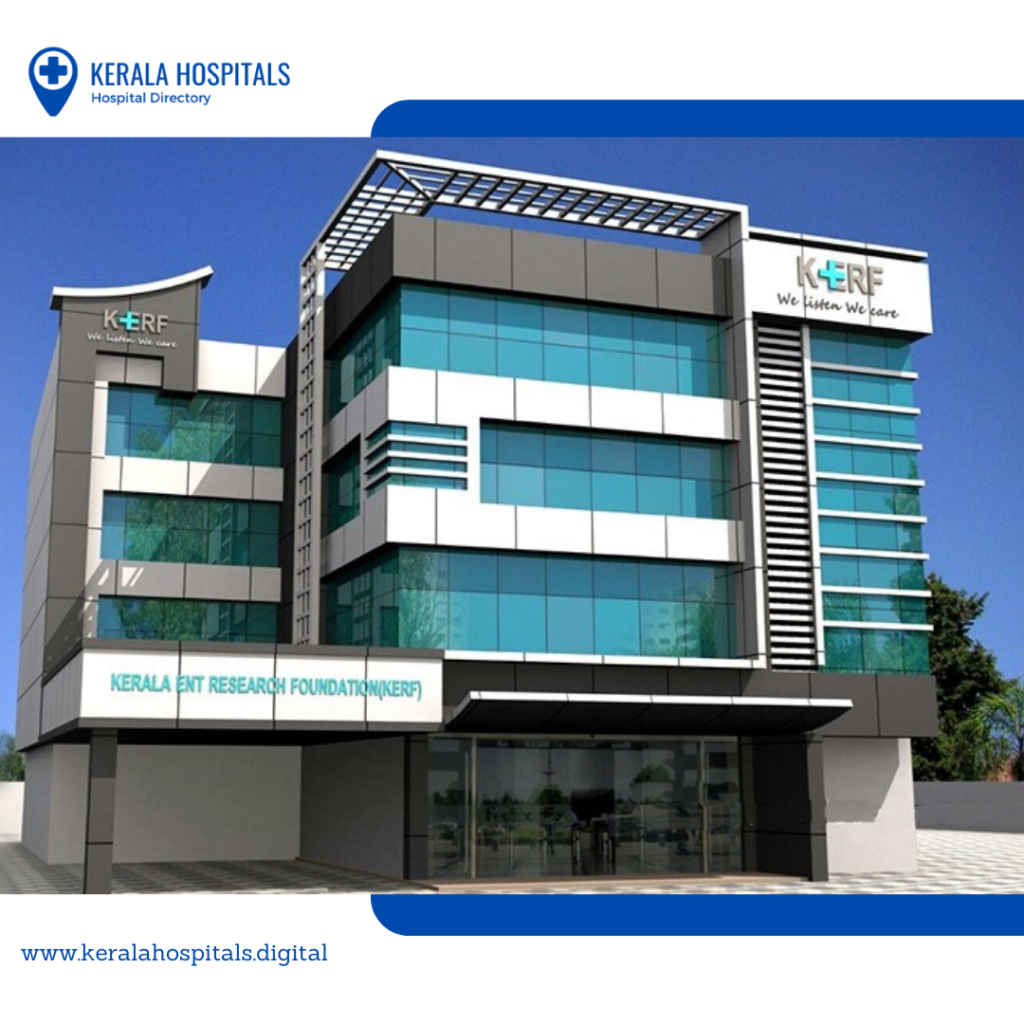 The main aim is to provide quality medical care to people with Ear, Nose, and Throat problems and their complications, regardless of their economic status. A certificate of accreditation for ISO 9001-2008 was awarded to our hospital in 2007. In the average year, there were about 20,000 OP and about 1000 IP. KERF hospital has been recognized by the Indian Medical Association Council (IMA) as one of the leading providers of medical relief to the suffering masses for over three years
Address: Highschool Junction Anchalumoodu, Kureepuzha Rd, near Ramavarma Club Madhavam, Thevally,
Kollam, Kerala 691009
Phone number: 0474 279 5365
Vijaya hospital, which was founded in 1998, has brought about a refreshing change in healthcare. The Vijaya hospital is known to the people of the Kollam and Pathanamthitta districts.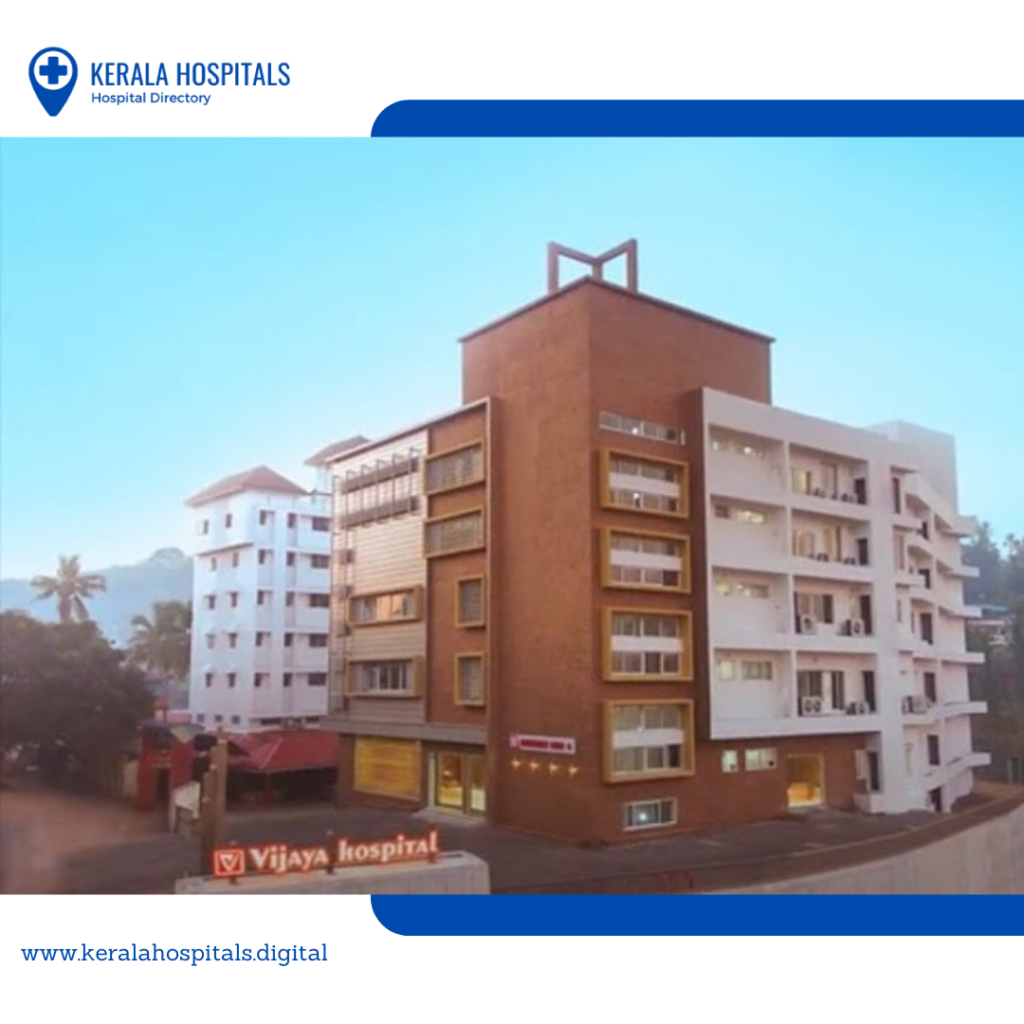 Dr. V S Rajeev, Chairman and Managing Director, and Dr. Mini Rajeev, Vice Chairman and Medical Superintendent, combined with the dedicated efforts of the staff and doctors scripted a remarkable success story. Now they have expanded to include tertiary care medical services, educational institutions such as Vijaya college of nursing and Vijaya college of paramedical sciences.
Address: Pulamon Bridge, Kollam – Tenkasi Rd, Pulamon Junction
Kottarakkara, Kerala 691531
Phone number: 0474 265 3000
ST. Joseph's Mission Hospital was founded on May 17, 1953, by the Congregation of Daughters of Mary, an organization which was registered in 1974 under the Travancore-Cochin Literary, Scientific and Charitable Societies Registration Act of 1955.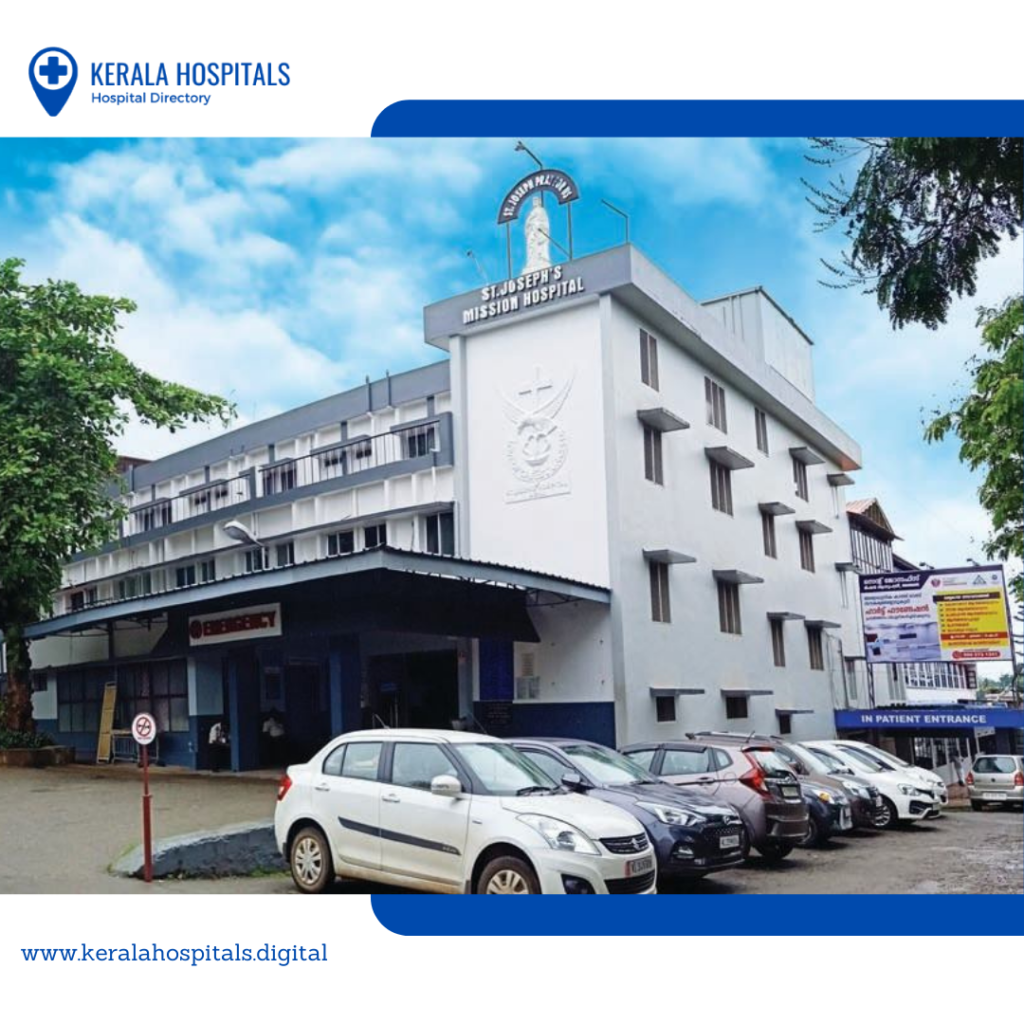 Despite being started as a small clinic, the mustard seed of humanitarian and philanthropic service took deep roots and grew into a huge tree. Today, it comprises a vast health care center that includes a 250-bed hospital, as well as two daughter institutions – St. Joseph's College of Nursing and St. Joseph's School of Nursing.
Address: Mission Hospital Road
Anchal, Kerala 691306
Phone number: 0475 227 1341