Amala Medical College Hospital
Jubilee Mission Hospital
Elite Mission Hospital
Westfort Hospital
Aswini Hospital
Bishop Alappat Mission Hospital
Modern Hospital
Gem Hospital
Craft Hospital and Research Centre
Chandramathy Amma Memorial Hospital
Amala Institute of Medical Sciences (AIMS) is a 1200 bed multi-disciplinary medical network of pedagogical, therapeutic, research, and outreach programs. The hospital traces its origin to Amala Cancer Hospital, started in 1978, and it is managed by the Devamatha Province of CMI Congregation, founded by St. Kuriakose Elias Chavara. Imparting affordable, inclusive, quality healthcare to all AIMS brings together a dedicated team of physicians, nurses, and other healthcare professionals. The full range of primary and speciality care medical services enables cross-speciality consultation that ensures outstanding treatment for each patient. The hospital's vision is to be a foremost teaching hospital known for its excellence in holistic healthcare, quality healthcare, and research. The NABH Accredited AIMS provides state-of-the-art facilities, comprising 25 modern operating theatres, 210 equipped intensive-care beds, a fully computerized and networked Hospital Information System (HIS), and a fully digital radiology department. They inspire the students to reach out to the poor and marginalized and promote innovative research that will benefit humanity.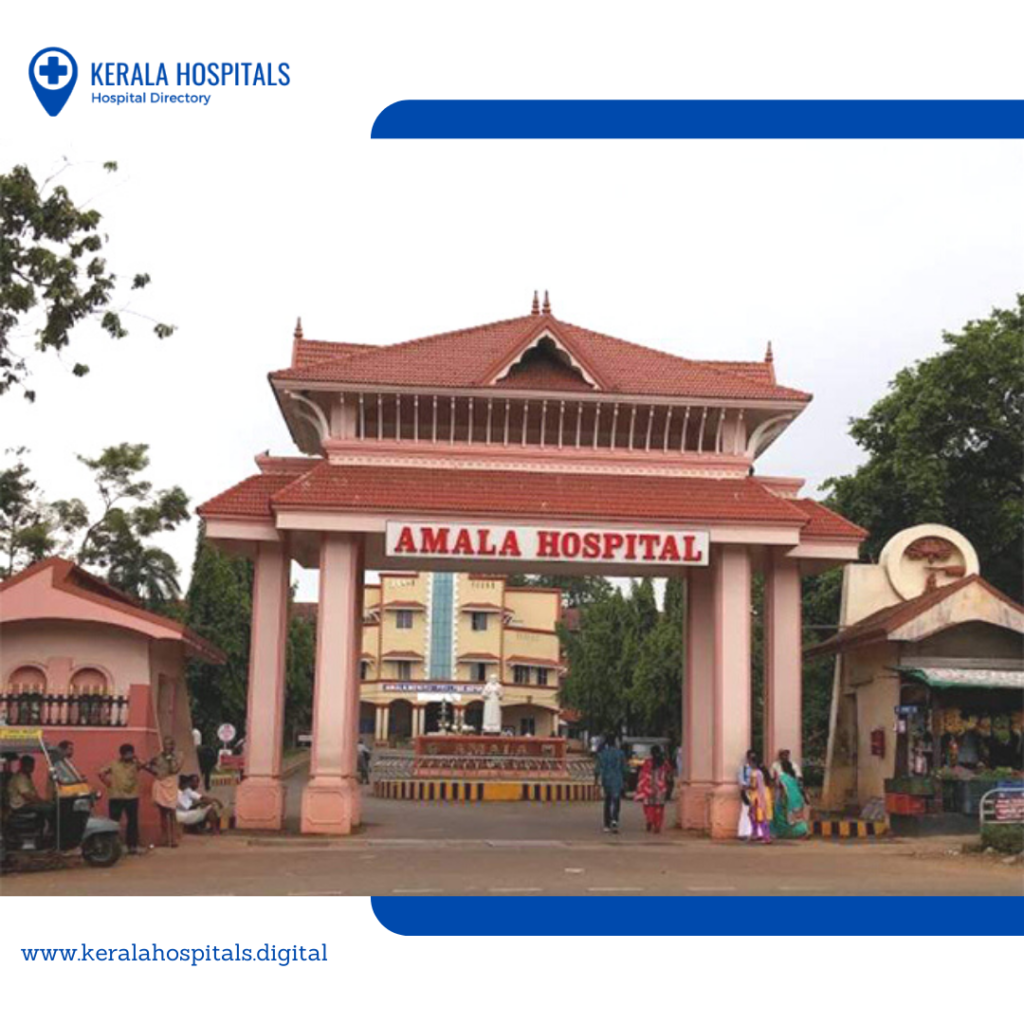 Address – Amala Institute of Medical Sciences
Amala Nagar PO
Thrissur, Kerala 680555
Ph – +91 487 2304000
As part of the healing mission of Catholic Archdiocese Thrissur, made effective and remarkable contributions in the healthcare field, a small dispensary was begun at Thrissur on 17 December 1951. And now, the dispensary has grown into Jubilee Mission Medical College and Research Institute. It's a 1450 bedded multi-speciality hospital with facilities for medical education such as Medical College, College of Nursing, School of Nursing, and an array of allied health science courses. THE POOR MAN'S HOSPITAL strives to be a world leader in clinical outcomes, patient experience, medical education, and research. To make the modern medical facilities affordable to the common man, the hospital was expanded to facilitate super speciality treatment as well as medical education and research. The hospital offers service free of cost to all the orphanages and old age homes of Thrissur and aims to provide quality healthcare services available, affordable, and accessible to all. Jubilee Mission Hospital won NABH entry-level accreditation in August 2017.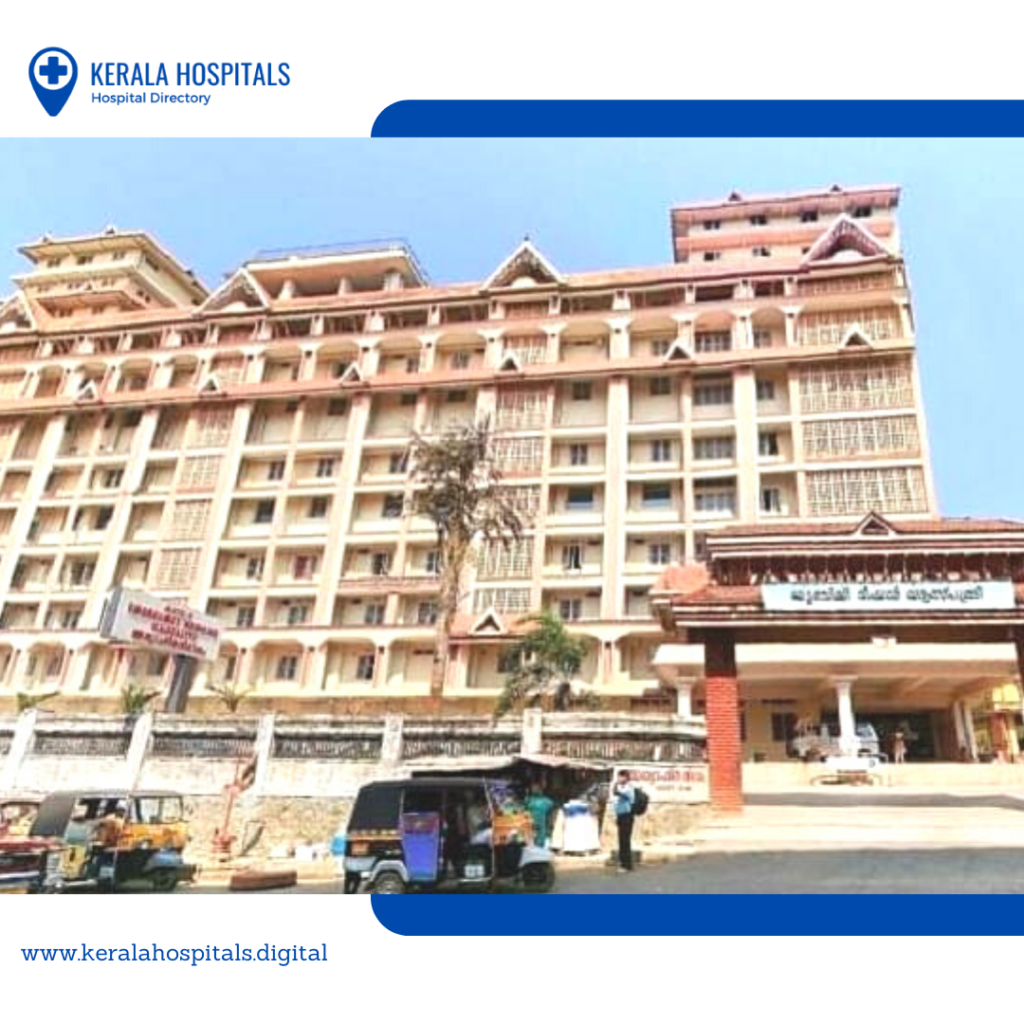 Address – Jubilee Mission Hospital
P. B. No. 737
Thrissur, Kerala 680005
Ph – +91 487 246 4346, +91 487 246 4347
Since 1979 Elite Mission hospital has made quality healthcare more convenient for communities throughout Thrissur and central Kerala and continues to bring the latest medical advances. In the beginning, Elite Arogya Bhavan is a 20-bed hospital with just 2 departments. And now the hospital is a 300-bed community-owned hospital, the first ISO 9001-2008 certification hospital in allopathic medicine in Kerala. Elite has been designed to provide state-of-the-art in-patient medical care with maximum efficiency in a patient-and-visitor-friendly environment. The hospital is on a mission to provide comprehensive care and cost-effective medical treatment with global standards through a highly-qualified and committed team of medical professionals with world-class medical equipment. Elite Mission hospital has a comprehensive range of services available to meet the growing needs of patients. The hospital is tertiary patient care and has all departments with super speciality services.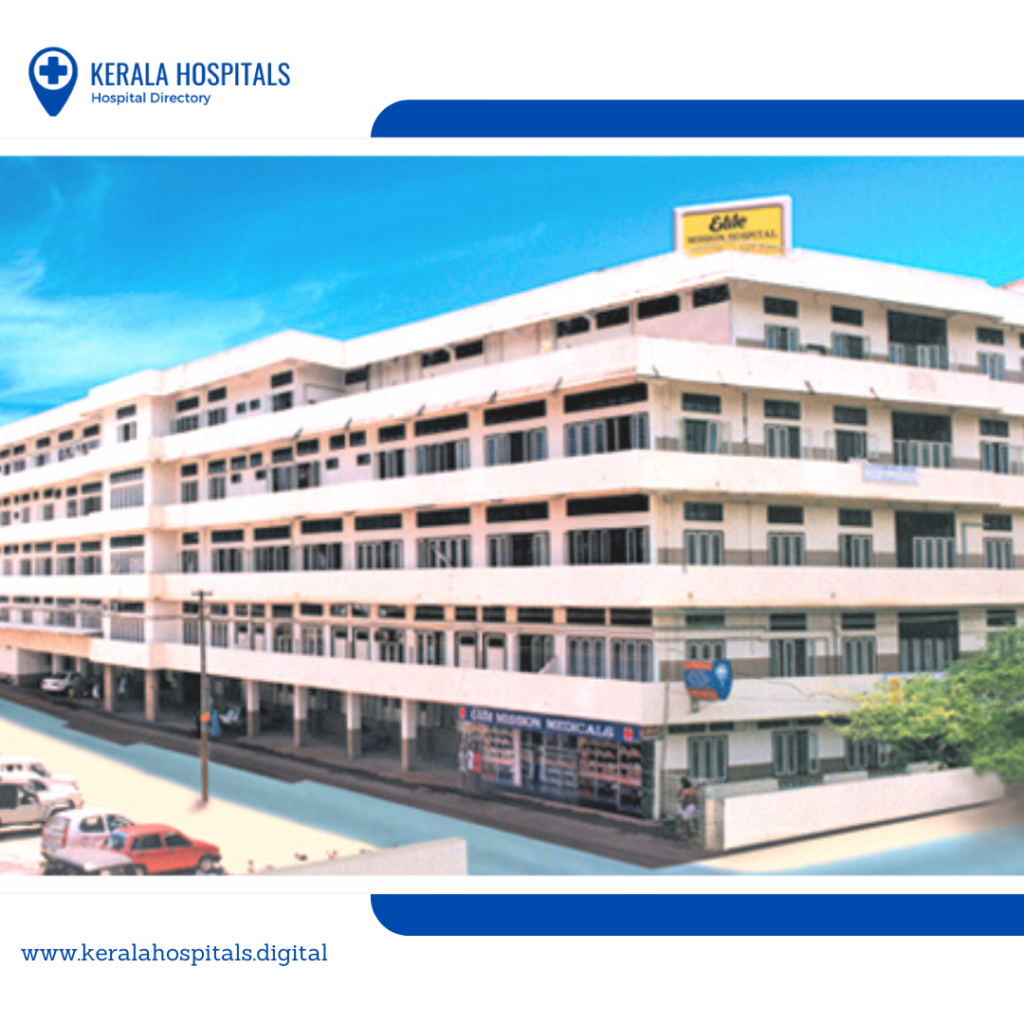 Address – Elite Mission Hospital
P. B. No. 1414
Koorkenchery PO
Thrissur, Kerala 680007
Ph – 0487 2436100
The Westfort Hospital was founded in 1989. The hospital, equipped with all ultra-modern facilities and imparting the service of excellent and dedicated doctors and other staff, became a premier 250 bedded hospital today. Westfort hospital is on a mission to ensure accessible and affordable quality healthcare and to be an active partner in local community initiatives and contribute to its well-being and development. They strive to equip healthcare professionals with appropriate knowledge and skills to meet the healthcare needs of the community. It aims to be a leading hospital that provides high-quality healthcare to all and be a recognized institution that provides continuous training to all healthcare professionals. It was the first hospital in Thrissur to establish a Trauma Unit with Neurology and Neuro Surgical facilities, a Spiral C.T Scan Unit, a full-fledged Nephrology Unit, a Nuclear Medicine Department, and a Bone Densitometer in Orthopaedics.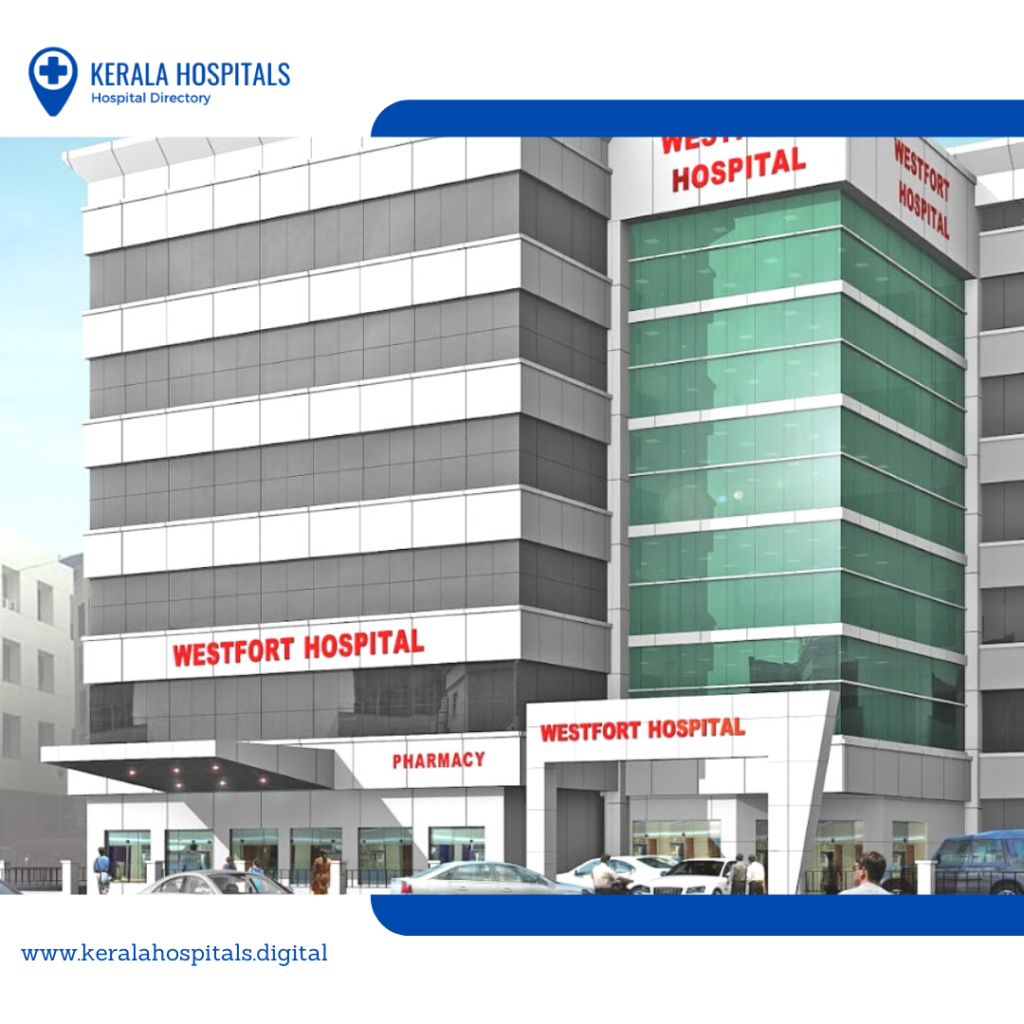 Address – Westfort Hospital
P. B. No. 803 West Fort
Thrissur, Kerala 680004
Ph – +91 487 2382130
Established as a 40-bed hospital in 1987, Aswini has grown as one of the largest and leading private hospitals in the region offering diagnostic and therapeutic care in virtually every speciality of medicine and surgery. The 300-bed multi-super speciality hospital has the enviable reputation of providing high-quality and cost-efficient hospital services. The hospital was renowned for its Trauma care from the very beginning and is appreciated for its excellence in patient care with a human touch. Aswini is equipped with the latest medical equipment and life-saving technologies to deliver world-class treatment to patients. Situated near Vadakkechira Corporation Bus Stand and Poonkunnam Railway Station, the hospital is easily accessible by road and rail.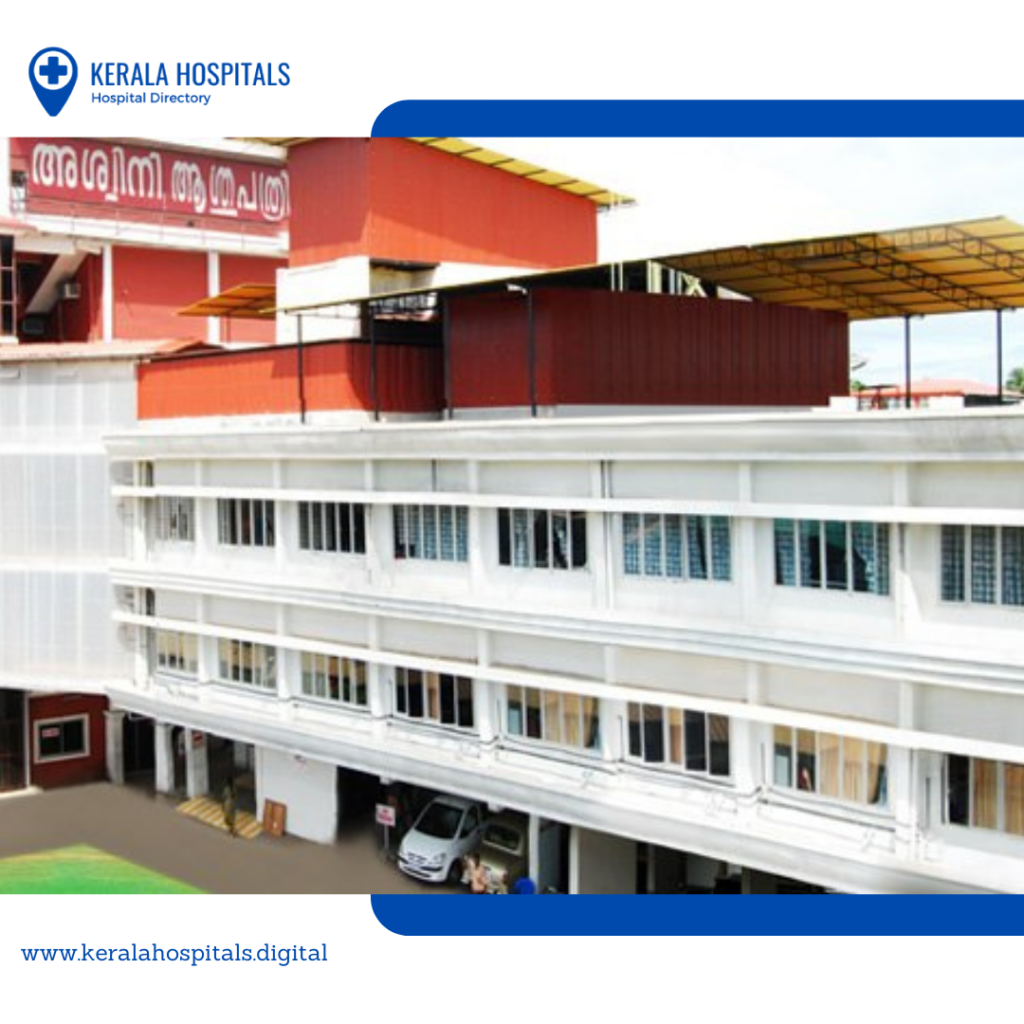 Address – Aswini Hospital
Karunakaran Nambiar Road
Thrissur, Kerala 680020
Ph – +91 487 661 2345
Bishop Alappat Mission hospital was established on 01 May 1970, the diamond jubilee day of late Bishop Dr. George Alappat, Bishop of Thrissur diocese. The 100 bedded multi-speciality hospital is committed to serving the needy and aims to bring holistic healing to humanity. Their goal is to support and develop community health and medical services. By understanding the need for trained nurses to provide quality patient care, the School of Nursing was started in 1979.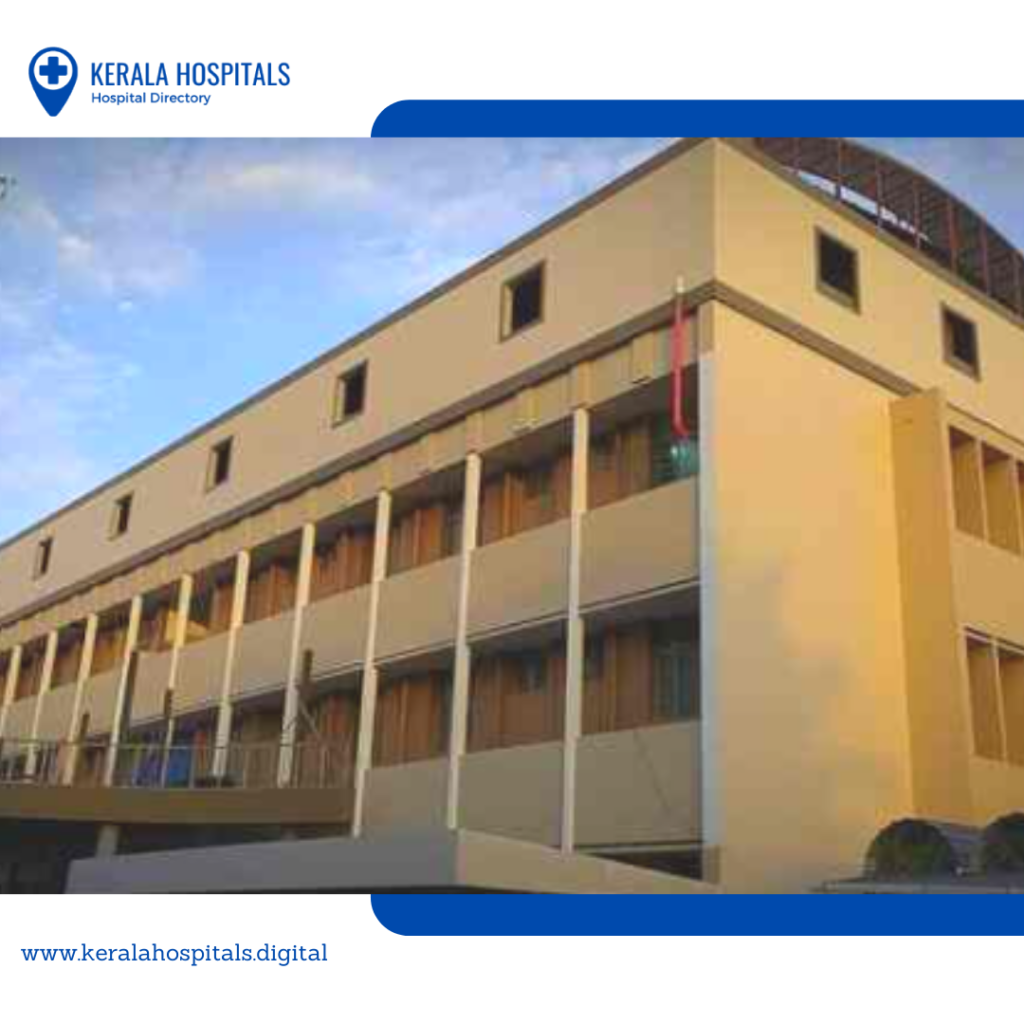 Address – Bishop Alappat Mission Hospital
Karanchira, Kattoor PO
Thrissur, Kerala 680702
Ph – 0480 2670267
The 100 bedded full-fledged multi-speciality tertiary care and referral hospital was commissioned in January 1993. The modern hospital is the first and the finest healthcare provider in the Kodungallur region that has now secured a prominent spot in the healthcare landscape of Thrissur. The hospital provides accessible, high-quality healthcare services with professional expertise, state-of-the-art technology, meticulous cleanliness, and courteous, personal attention in a focused and caring environment affordable to the common masses. They work as a team to meet the demands of the community and stand out as the first-class regional healthcare centre. The hospital values patient safety and satisfaction, equal opportunities, etc., and strives to be the leader of advanced healthcare in the region.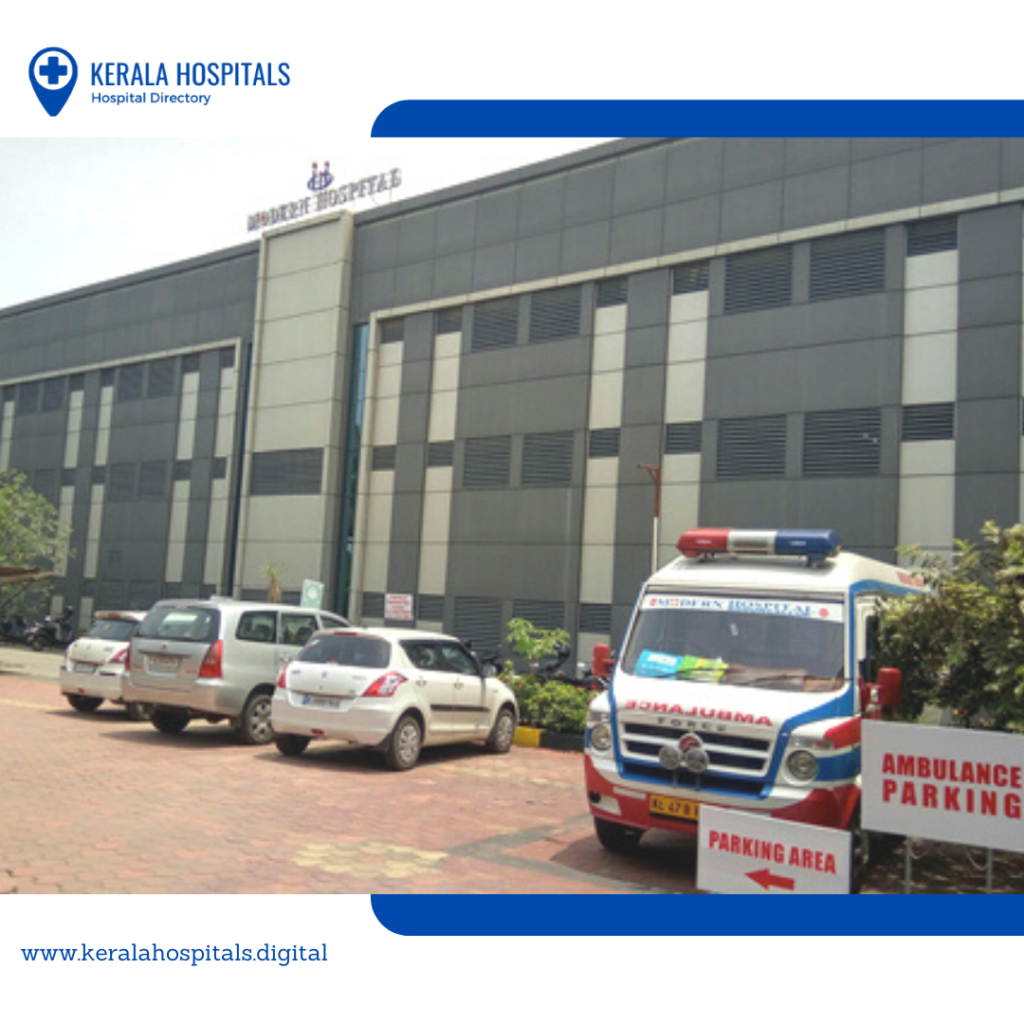 Address – Modern Hospital
Kodungallur Ltd.
P. B. No. 22, Kodungallur PO
Thrissur, Kerala 680664
Ph – 0480 2672700
The name GEM is derived from its speciality, Gastroenterology Medical Centre and Hospital. The GEM hospital was established its first centre in Coimbatore in 2001. It was Asia's first and most advanced tertiary healthcare centre in the field of Gastroenterology and Laparoscopic Surgery. The hospital expanded its services to Tirupur, Erode, and Thrissur. It is also the first hospital in Kerala to specialize in this field. The 50 bedded hospital was started in the year 2016. GEM Digestive Diseases Foundation was started to serve the needy and economically backward common public to provide free/ subsidised treatment. The hospital in Thrissur is also planning to continue the service from its parent organization by conducting free camps, awareness programs, financial support for the poor and needy, etc.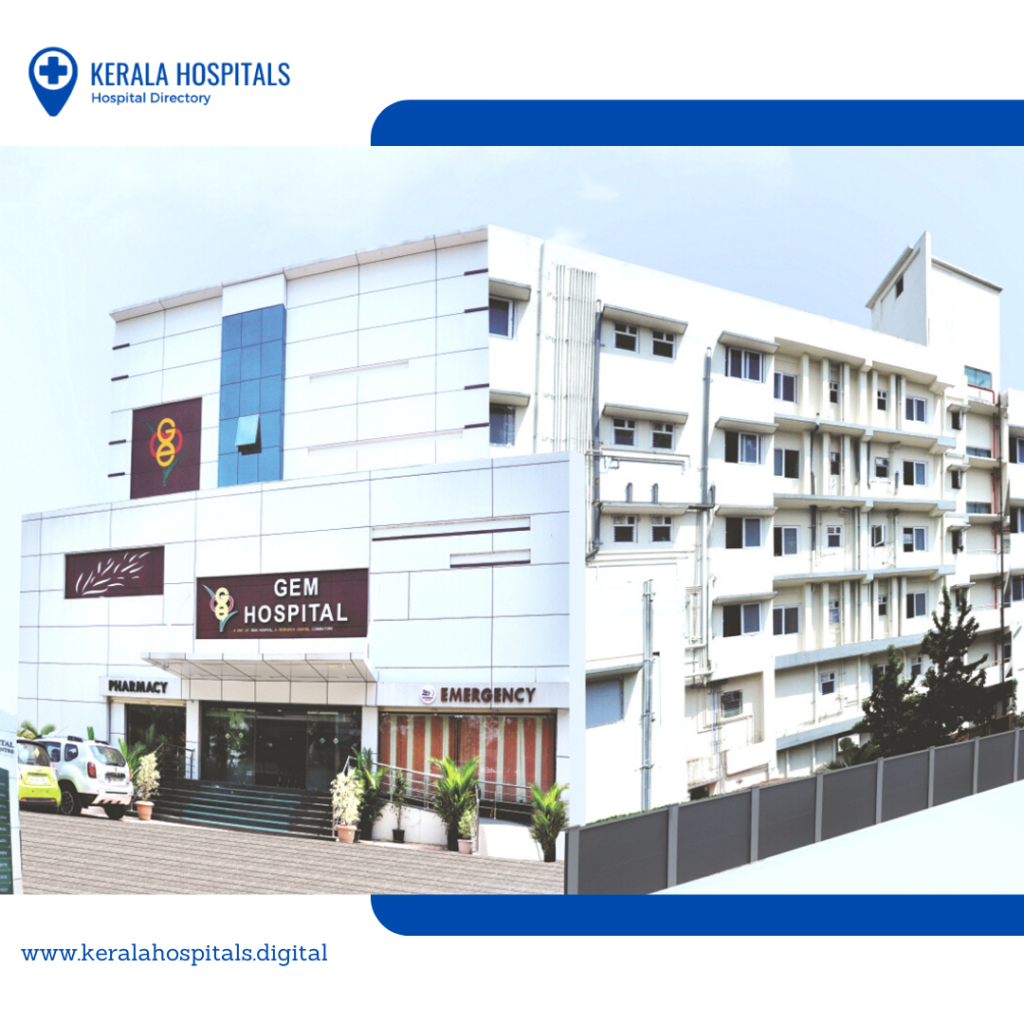 Address – GEM Hospital and Research Centre
Ollukkara Village, Paravattani
Thrissur, Kerala
Ph – +91 9633222500, +91 4872433800
Craft specializes in fertility research and treatment and is dedicated to helping couples combat and overcome infertility issues. The hospital is well equipped and loaded with a wide range of the latest diagnostics and therapeutic equipment. The hospital strives to achieve the goal of excellence by adopting innovative health technologies and continual quality improvement in the system. And they are on a mission to be the medical institution of choice for those despairing couples and patients. Craft offers treatment plans with customized protocols to meet each couple's needs, knowing that every patient has their dreams and goals. Craft hospital is the first ISO 9001:2000 fertility centre of India and one among the best 10 IVF centres pan India, in a survey conducted by The Week in 2020.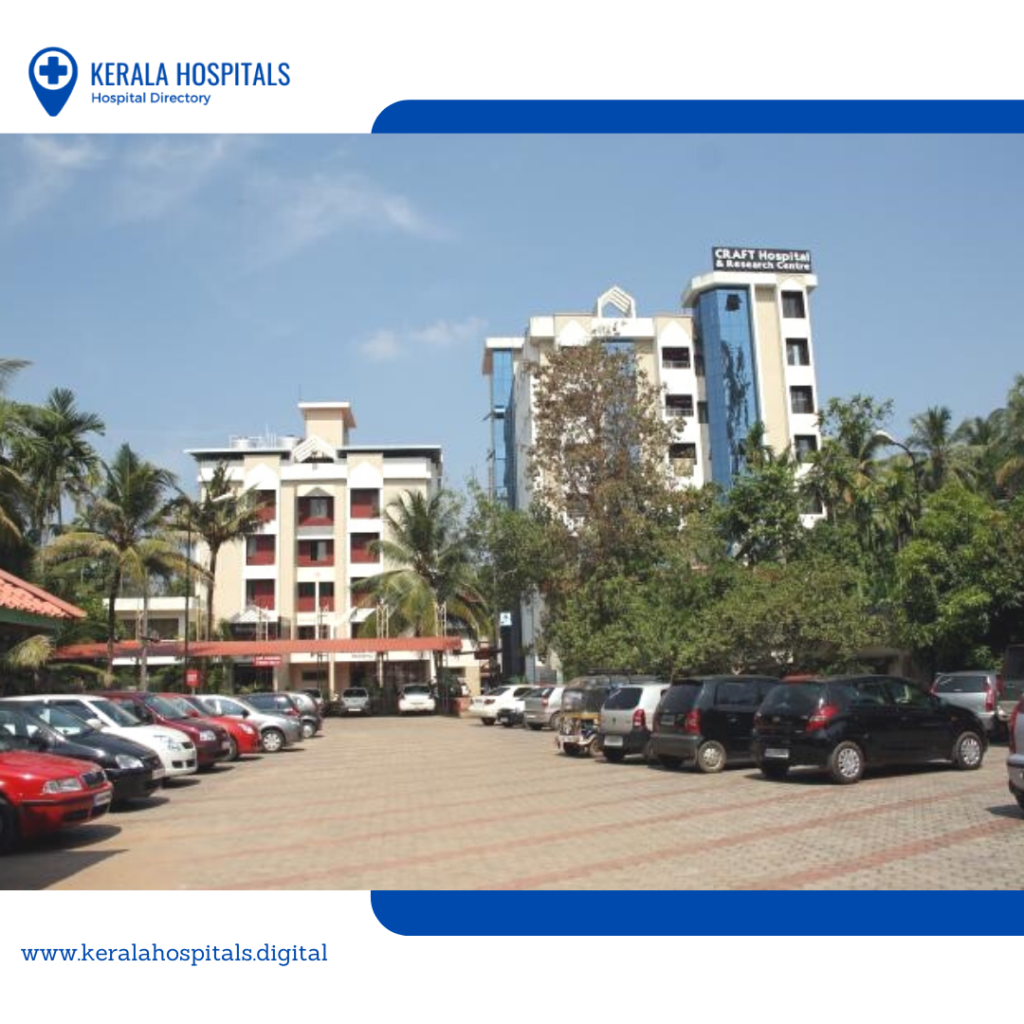 Address – Craft Hospital and Research Centre
Kodungallur
Thrissur, Kerala
Ph – +91 480 2800200, +91 480 2800222, +91 9544180011
Chandramathy Amma Memorial hospital was started as a clinic by Dr. M Chandrasekharan, an in-law of the founder of the hospital, Late V N Nair. By 1981 the hospital had specialists in almost every branch, including Ophthalmology, Gynaecology, ENT, General Surgery, etc. The 80-bed multi-speciality hospital is dedicated to providing quality healthcare at an affordable cost. They are on a mission to be an excellent centre for academics and good clinical practices. Under the leadership of Dr. M Chandrasekharan, superintendent, 20 efficient doctors are practicing in the hospital. Having almost 21 departments, the hospital has proven that they are not only good at taking care of patients but also the staff. And the hospital was rewarded by the government of Kerala for excellence in labour compliance.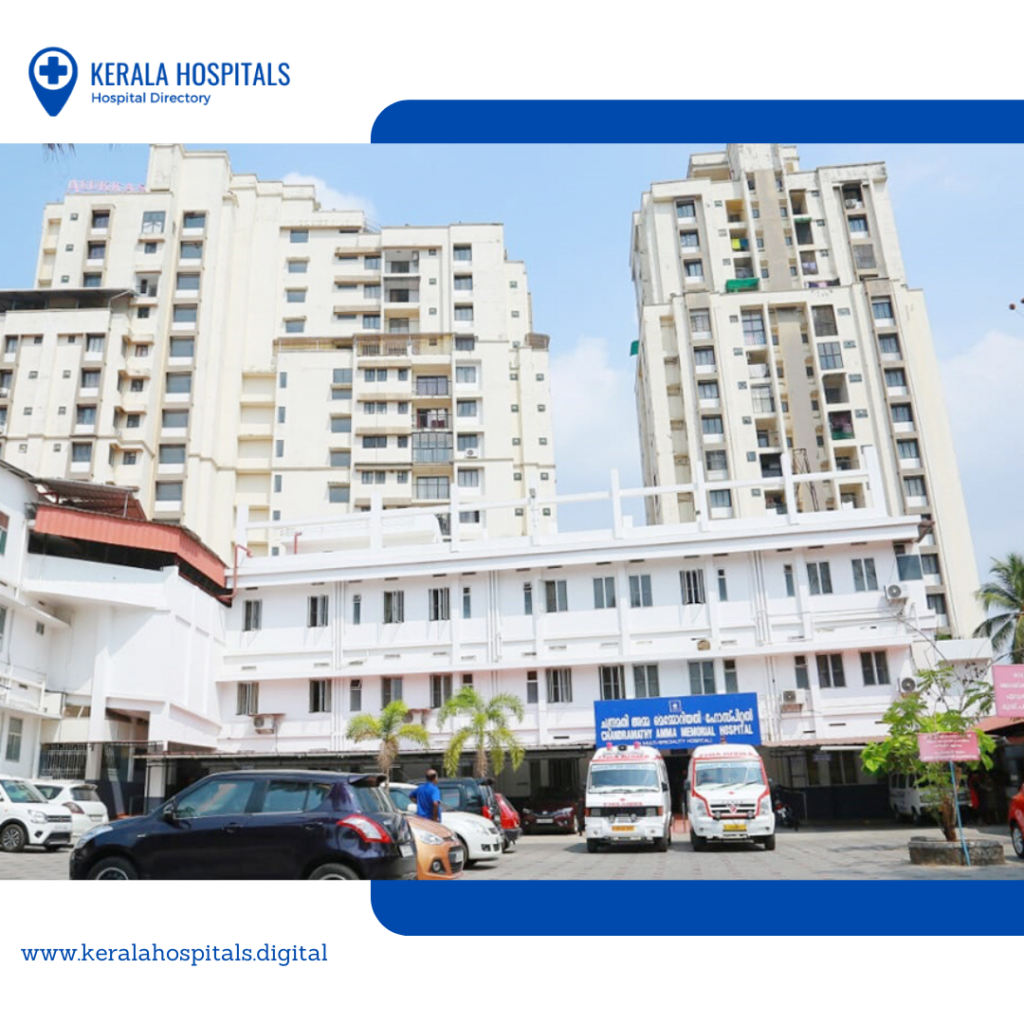 Address – Chandramathy Amma Memorial Hospital
Olarikkara
Thrissur – 12, Kerala
Ph – 7592 901111, 0487 2361340, 0487 2361420, 0487 2361802