Dhanalakshmi Hospital
AKG Memorial Hospital
KIMST Hospital
Sreechand Hospital
Aster Mims Hospital
Koyili Hospital    
Gimcare Hospital
Amala Multispeciality Hospital
St. Martin De Porres Hospital
Indira Gandhi Co-Operative Hospital                
With over a century of experience in healthcare, Dhanalakshmi Hospitals are a healthcare powerhouse. Providing multi-specialty and super-specialty health services delivered by highly qualified doctors, nurses and paramedics, they offer you the best in medical care. Effortless clinical success combined with state-of-the-art technology is the hallmark of Dhanalakshmi Hospitals. With its specialized treatment regimen, it is on a mission to provide cure and comfort to the sick.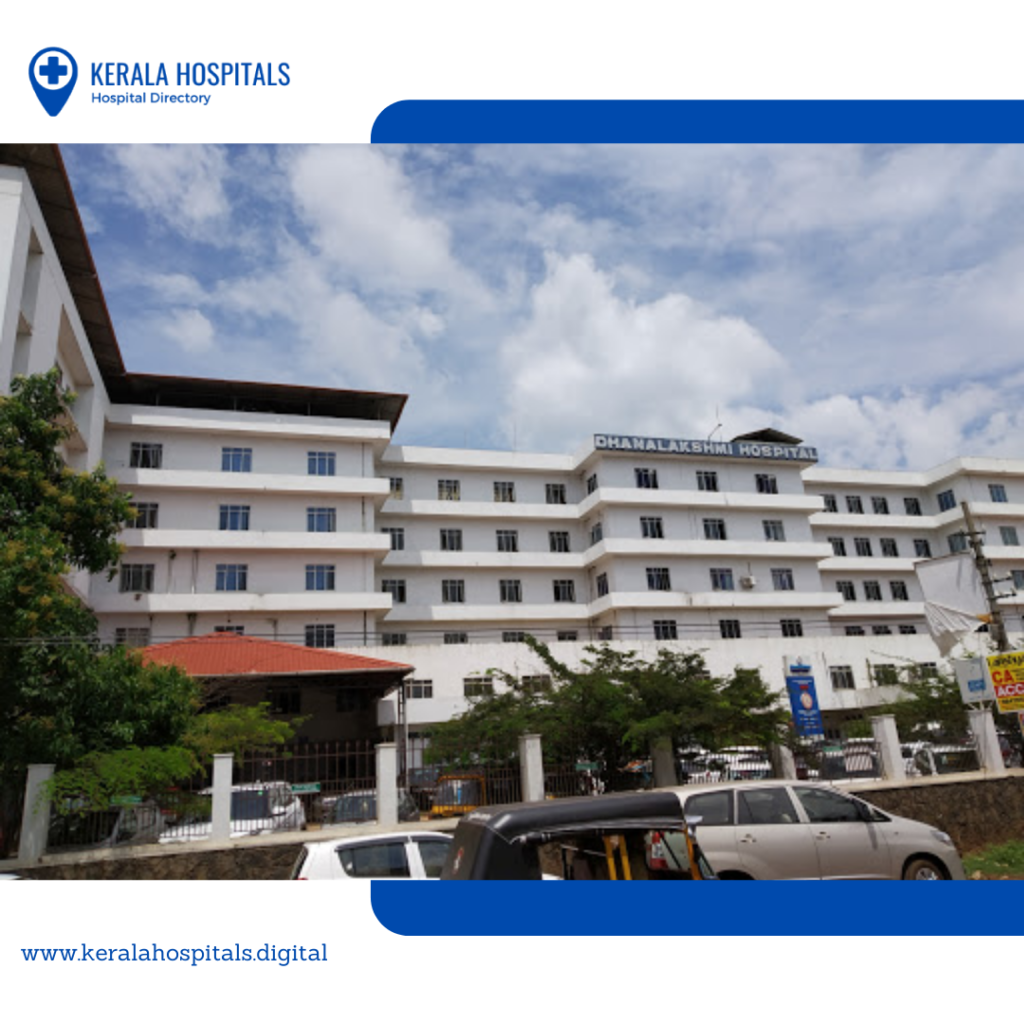 Dhanalakshmi Hospital's obstetrics and gynecology department treats women of any age efficiently with a wide range of treatment options. Pregnancy services for normal and high-risk pregnancies are provided along with family planning, infertility screenings, and gynecological surgery both laparoscopic and conventional. A well-equipped NICU with advanced life support systems is available as a backup. The hospital provides routine obstetric care for complicated pregnancies as well as specialized care for high-risk pregnancy cases
Address: Kannomthumchal Road, Kannur, Kerala 670002
Phone: 0497 271 4200
In comparison to the rest of Kerala State, Northern Malabar is less developed and has fewer advanced medical facilities although Kerala occupies a prominent place in India's health care map. In this area, people had to travel to hospitals in Manipal, Vellore, etc. in other states, which took a lot of their time and money. To provide advanced facilities in this area and to create a center for excellence for people, a hospital complex has been constructed in Kannur within the Co-operative sector, which facilitates services in the areas of Education, Training, and Research. Under the "Cannanore Co-operative Hospital Society Limited, No.C-834" the hospital was named "A.K.G Memorial Co-operative Hospital Society Limited".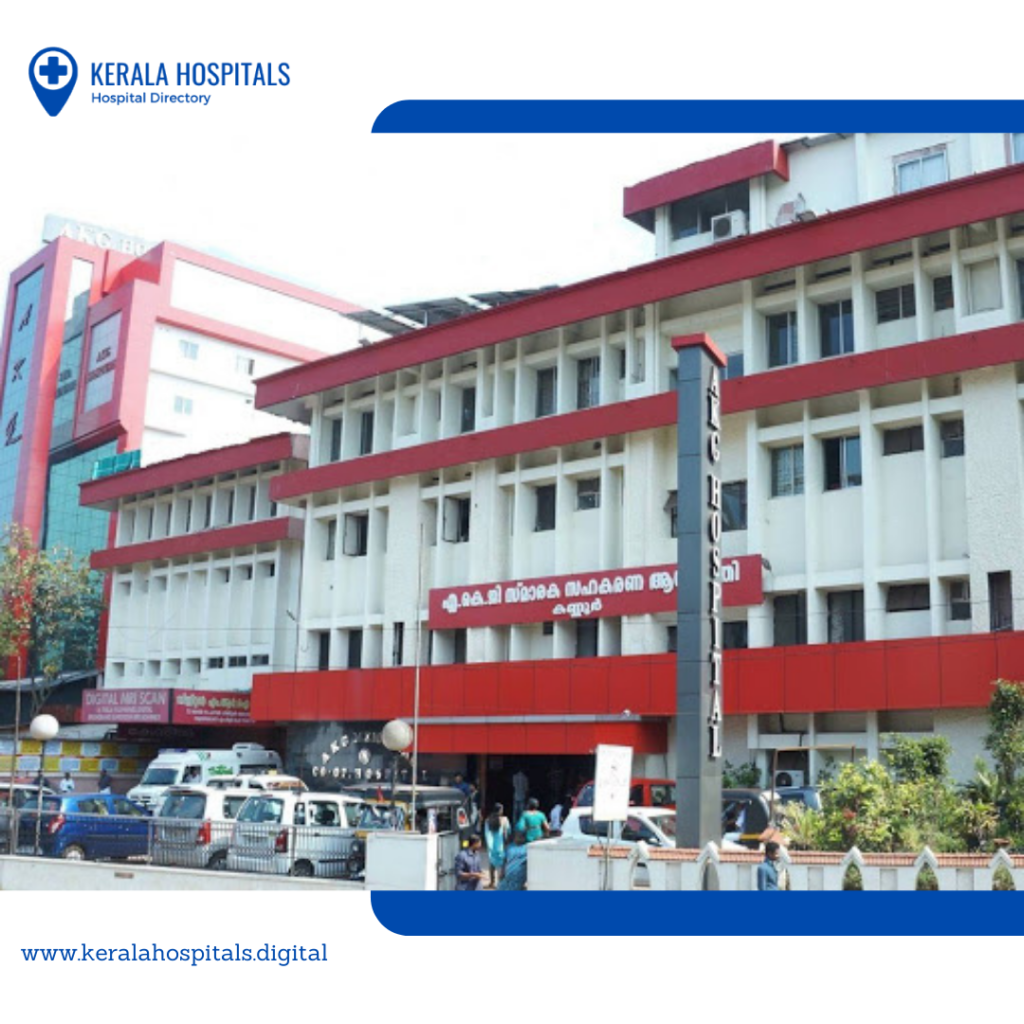 The AKG Memorial Co-operative Hospital was started in May 1980 as a 22-bed facility. The hospital has developed into a 450-bed facility with 24 departments and 41 doctors and 289 paramedics. AKG Memorial School of Nursing, a second unit of the society, was started in 1985 and has completed 30 batches with 725 students completing their General Nursing course. AKG Memorial College of Nursing, the third unit of the society, was founded in 2008. The fifth batch was completed and 247 students were admitted.
Adolescents and women entering their adulthood can receive treatment in the Gynecology Department. In addition to infertility treatment, high-risk pregnancies, painless deliveries, and menopause care, doctors also provide a variety of other services for women.
Address: Kasaragod – Kannur Rd, Talap, Kannur, Kerala 670002
Phone: 0497 276 2500
Upon incorporation of 28.10.2008, KIMST currently has 12 directors and 23 shareholders. KIMST's vision is to serve the common people with selfless social, cultural, and educational services as well as to enlighten better educational opportunities for the enthusiastic young generation. A dream that began as the dream of one person evolved into the dream of many and was transformed into the success and eminence of Kannur Institute of Medical Science & Technology Limited.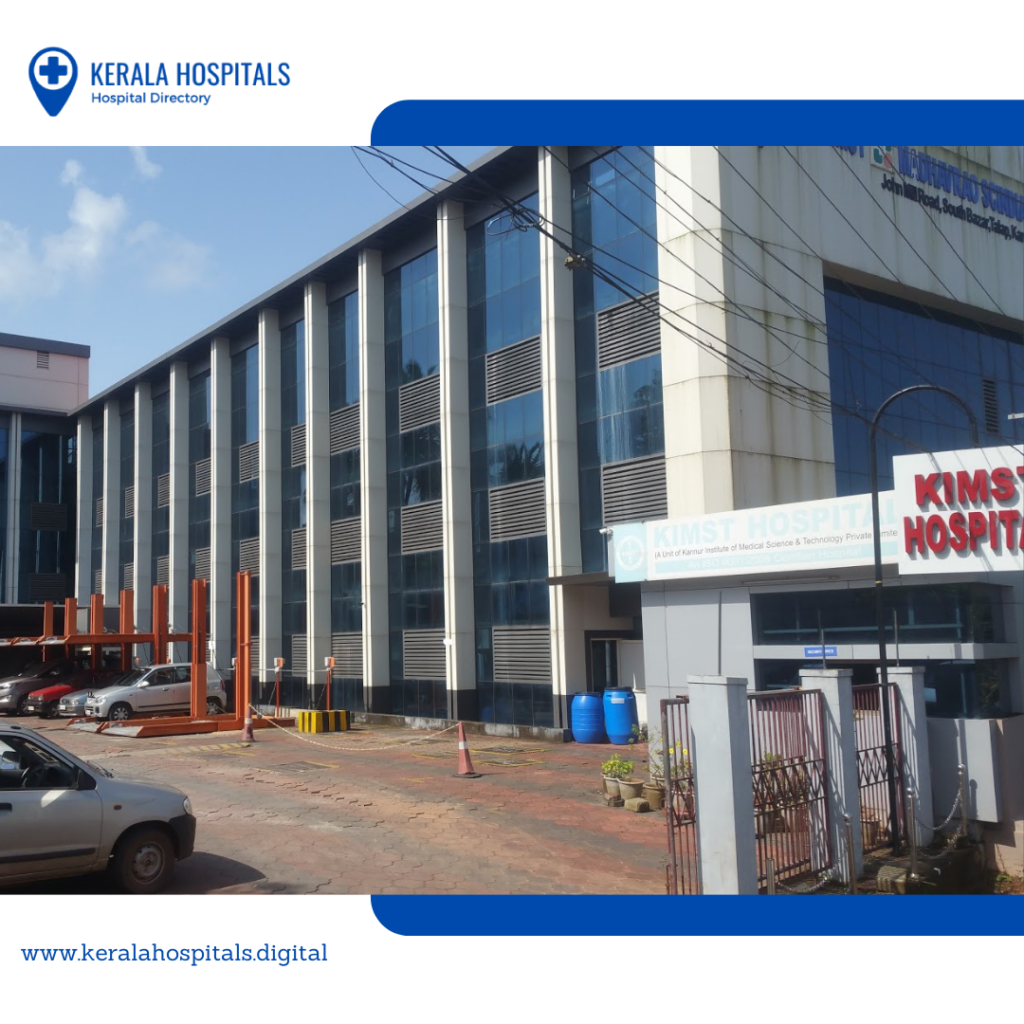 The Gynaecology Department provides treatment for women transitioning from adolescence to adulthood. The doctors provide women with a variety of services, including assistance with infertility, high-risk pregnancy, painless delivery, and menopause.
Address: John Mill Rd, Talap, Kannur, Kerala 670002
Phone: 0497 271 4800
Kannur, Kerala's Sreechand Speciality Hospital provides comprehensive medical care. KS Group's vision is to provide healthcare services that are innovative, quality, and affordable. The right blend of medical professionals and employees supports the needs of the community and patients. The mission is to offer a healthy difference in people's lives.
KS group's values, quality, and leadership guide Sreechand Speciality Hospital, which has been successfully handling various business activities for more than 6 decades. Currently, the hospital has 175 beds and is slated to be extended to 300 beds with specialty and super specialty care. Situated on SN Park Road, it is easily accessible by railway, road, and airport.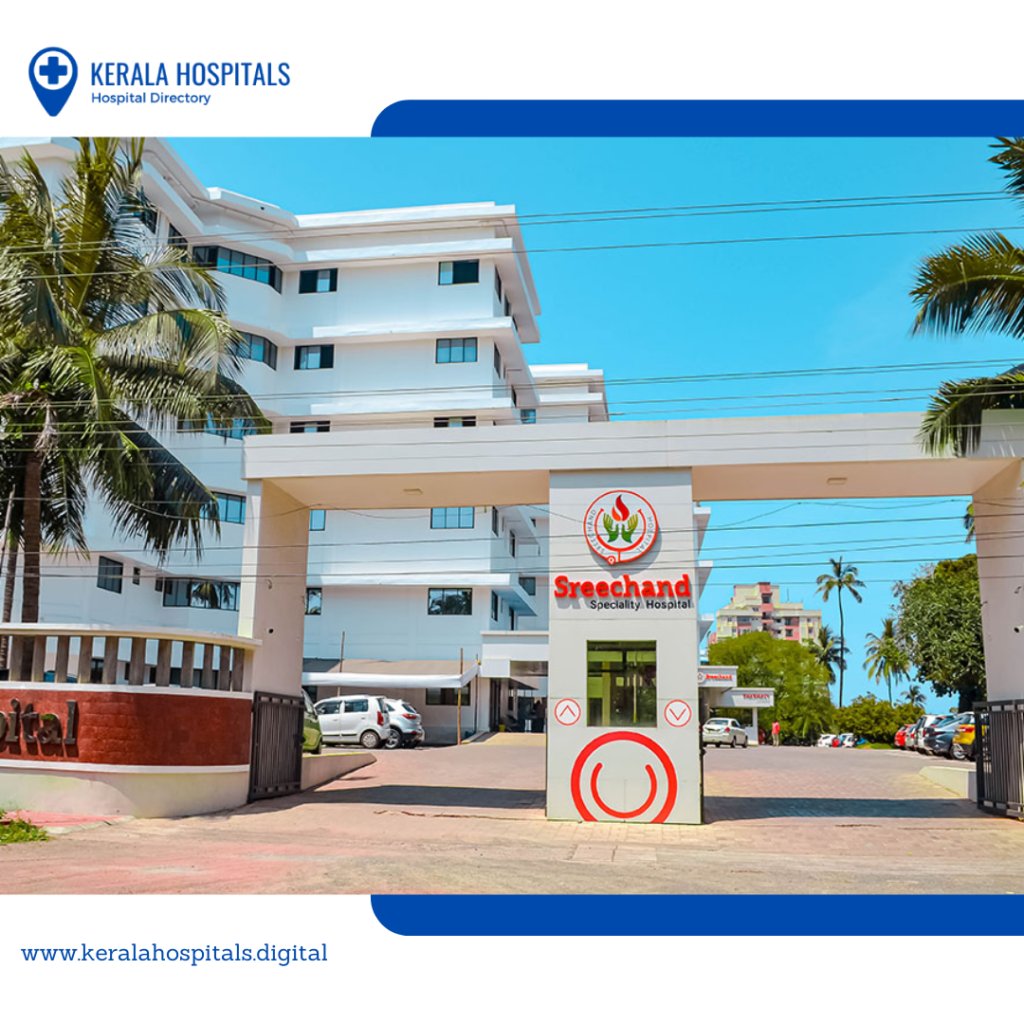 The Gynaecology department has been designed to meet the specific needs of women as they transition from adolescence to adulthood. Women can receive support from a team of experienced doctors with a variety of programs including assistance with infertility, high-risk pregnancy, painless delivery, and menopause.
Address: Near, SN Park Rd, Payyambalam, Kannur, Kerala 670001
Phone: 0497 271 5550
Within 1.5 acres of spacious grounds in Kannur, a beautiful coastal city in Kerala, Aster MIMS Hospital can be found. This multi-specialty hospital, built in a culturally rich city, is a first of its kind. It has 300 beds. Seven OTs, 121 single rooms, seven suite rooms, and 88 ICU beds are available in this tertiary care hospital. In addition to the medical experts, doctors, nurses, technologists, and support staff at Aster MIMS Kannur, you'll find healthcare professionals with unmatched professionalism. The newly constructed hospital is committed to strengthening the health care system of the city.
Women go through many phases in their lives, from the time they are born until they become mothers and raise their children. She needs a helping hand throughout all these milestones, someone who is always available and guides her. At Aster Hospitals, they strive to provide this kind of support on every woman's lifelong journey, from puberty to motherhood.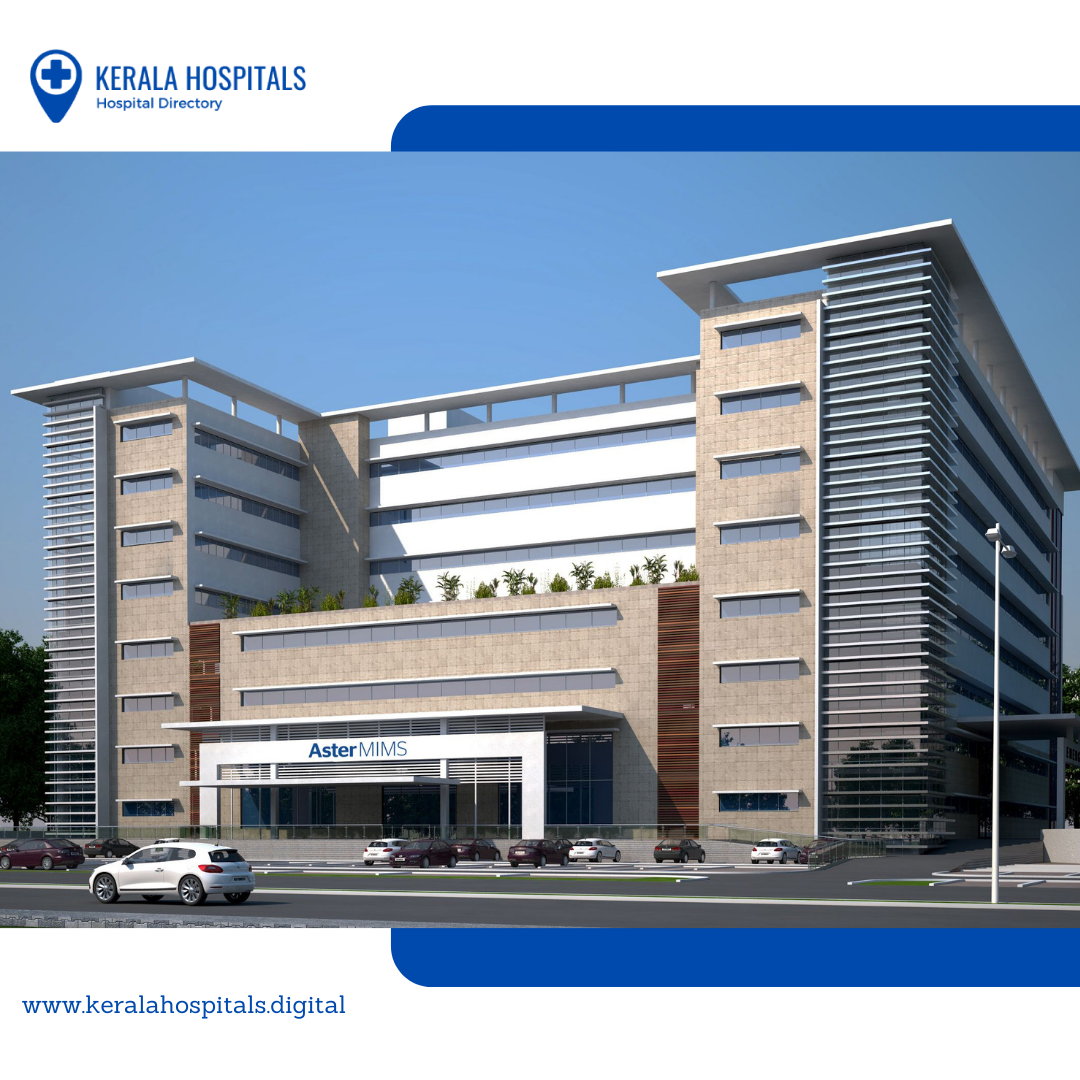 A highly experienced physician specializes in obstetrics and gynecology for the highest level of care and attention. The doctors at Aster Hospitals do everything in their power to stay on the cutting edge of technology and offer our patients the best possible care. Aster offers state-of-the-art facilities like robotic gynecology surgery, as well as complete infertility treatment. There is a birthing suite, a neonatal intensive care unit, advanced diagnostics, and a 24-hour emergency department in the hospitals. Their goal is to add a sense of affability to one of life's most important moments.
Address: Chala East, Chala, Kerala 670621
Phone: 0497 664 1000
In 1980, Sri. Koyili Bhaskaran brought his deep desire for service and quality to life by providing accessible and quality service to the people. In addition to having the best medical infrastructure and experts in their field, our hospitals are known to provide exceptional healthcare by incorporating the latest IT technologies as well as a broad range of expertise. A team of trusted specialists and doctors provides you with access to the best care possible in a safe and friendly environment. Within two decades, it went from being a medical facility with 50 beds to one with 300 beds, becoming a modern health center. People trust our institution, which we hold close to our core values as well.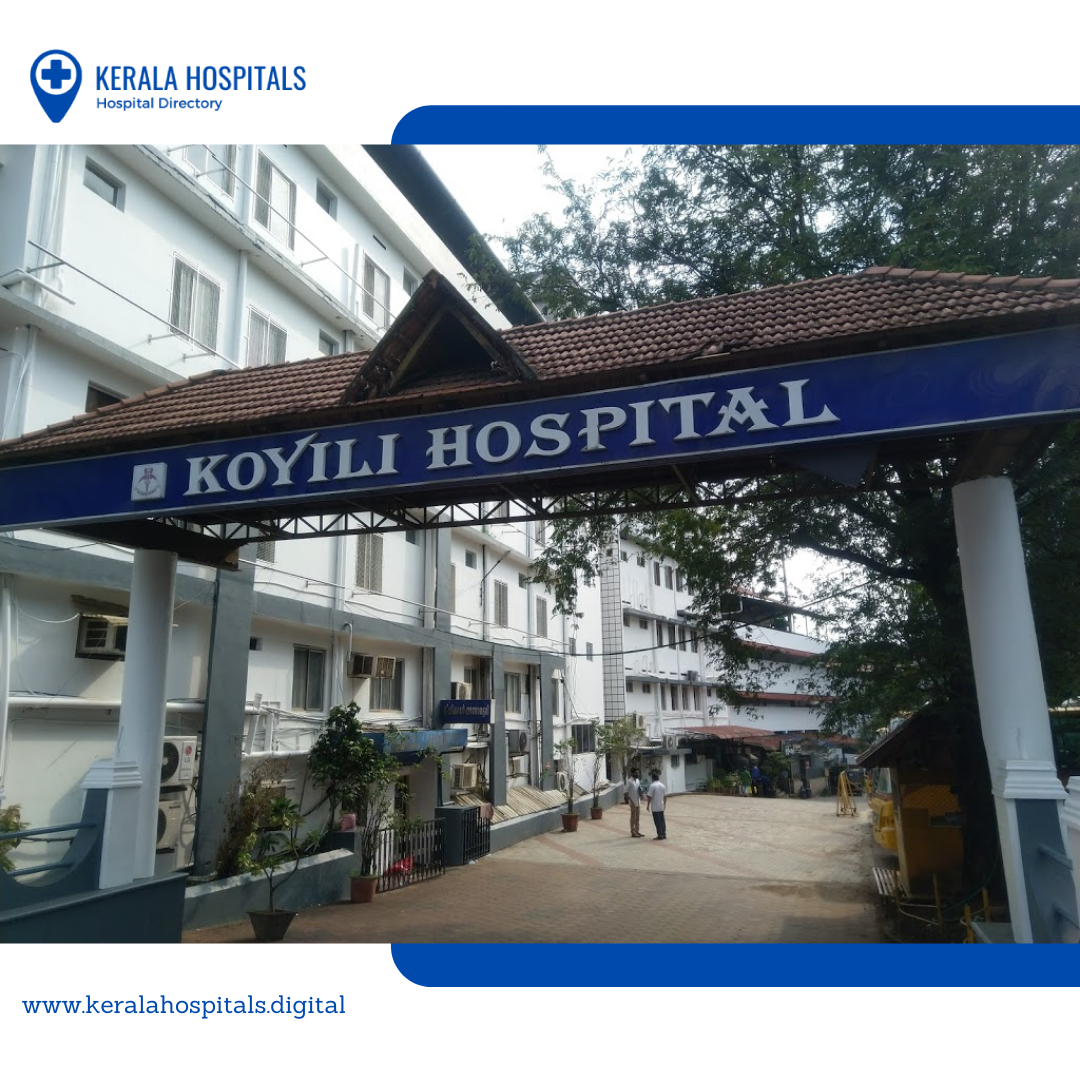 Kerala's Koyili Hospital offers world-class maternity and gynecology care, as well as newborn care. Obstetrics and Gynecology care isn't something that happens in a moment; it's a process that takes place over time. Koyili Hospital has created an environment in which expectant mothers and newborns can feel cared for, with an emphasis on offering highly personalized care.
Address: Pallikkunnu, Kannur, Kerala 670002
Phone: 0497 271 4400
Gimcare Hospital is an initiative of a group of prominent businessmen from Kannur who sought to fill the existing gap in healthcare facilities in Malabar. It is a 500-bed tertiary care hospital. A healthcare ecosystem built around highly skilled professionals, cutting-edge technology, and exemplary service standards will change how people think, seek, and receive healthcare in the region. To lead the change in Kannur's healthcare system, Gimcare Hospital focuses on wellness instead of just illness. The hospital is an elegant combination of ancient and modern. Located in a vast expanse of lush greenery, this center of tranquility and peace is ideal for recovering from all illnesses.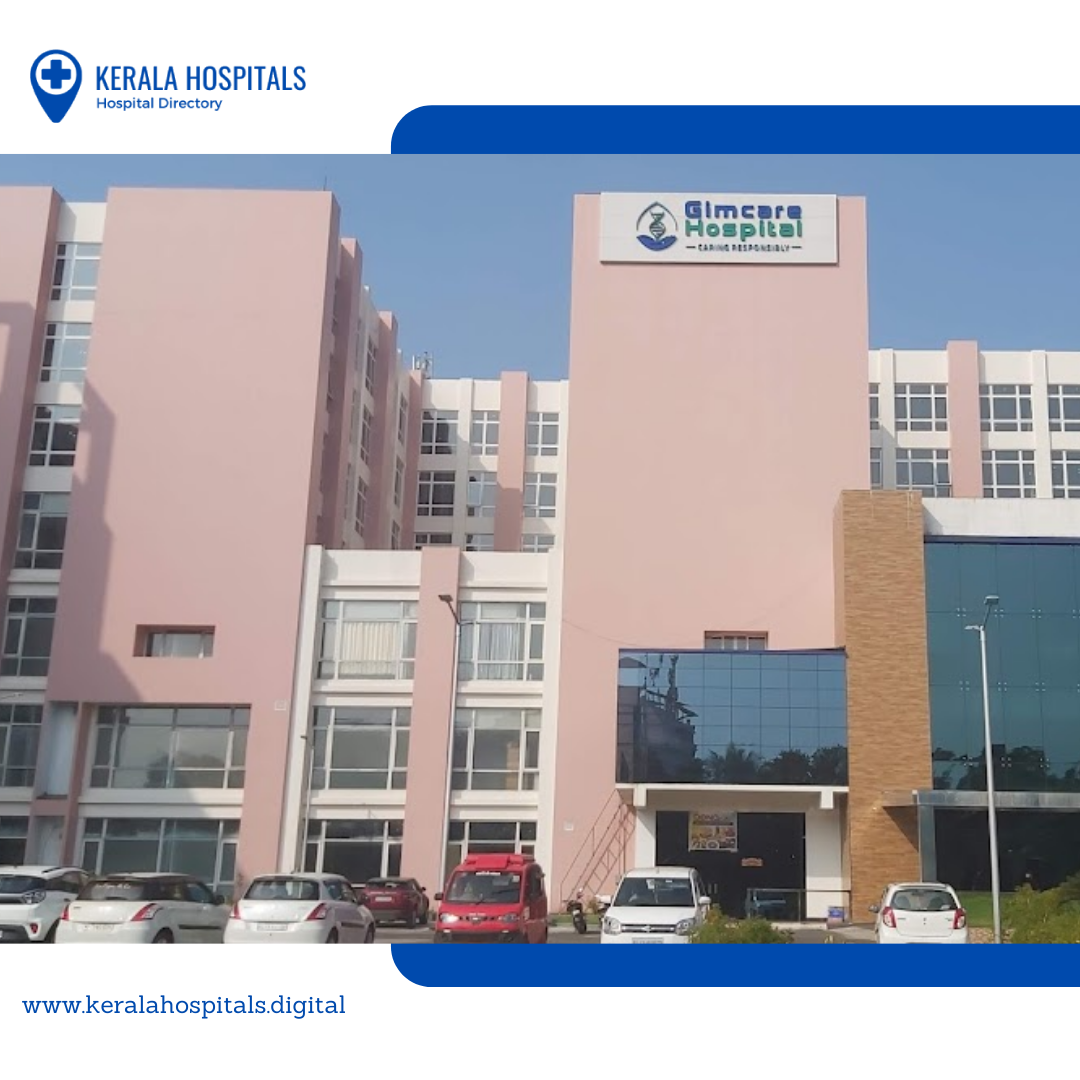 Gimcare Hospital's Department Of Obstetrics & Gynecology provides comprehensive diagnostic and treatment modalities in a caring environment for women throughout all stages of their lives. Women are offered gynecology and obstetric care. The specialized medical team offers General Obstetrics & Gynaecology, Gyn Reconstructive Pelvic Surgery and Urogynaecology, Maternal-Foetal Medicine, Reproductive Endocrinology and Infertility, Gynecologic Oncology and family planning. Various conditions that affect women's lives are coordinated and supported, including pelvic floor weakness, infertility, gynecological cancer, menopause, and urinary incontinence, among others.
In the department, a wide range of services, ranging from general gynecological care to complex treatments for gynecological cancers, are provided with the help of highly advanced technologies. The Neonatology Department is available round-the-clock to support the Department.
Address: NH 66,Chala, Bypass, Nadal, Kerala 670007
Phone: 0497 282 5555
The Amala Multi Speciality Hospital has 150 beds and is located in the serene Iritty Taluk of Keezhur by the side of the Kannur-Mysore Inter-state Highway in Kannur District. The hospital opened on 29-April-2011, and it is located on 15 acres of land with beautiful landscaping.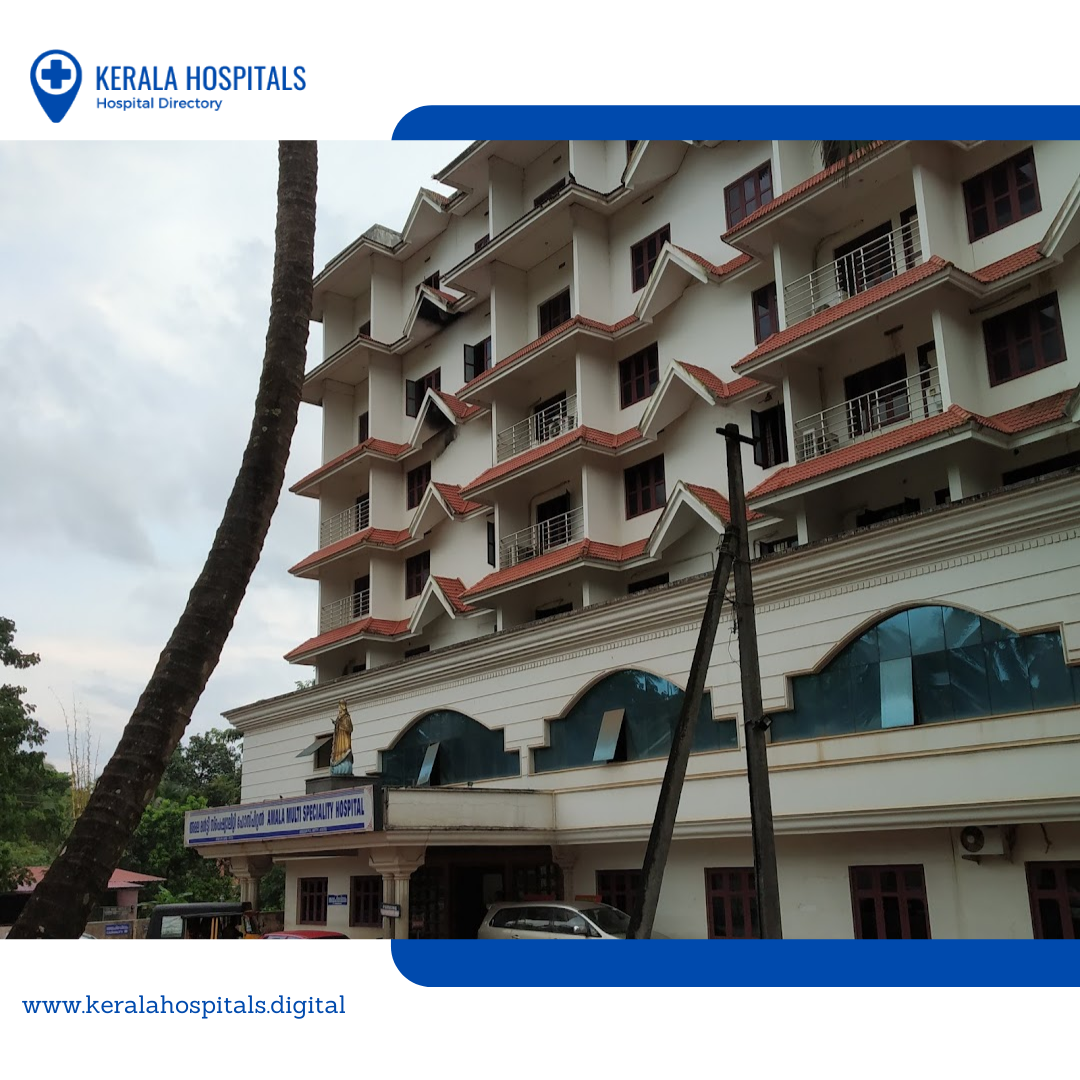 A total area of 250,000 square feet is built up in this apartment. The hospital employs more than 20 doctors with specializations in more than 15 different fields, and their staff of more than 150 dedicated people has made the hospital a center of excellence for residents of the surrounding villages and panchayats.
Address: Amala Hospital Thalassery-Mysore Highway, Keezhur, Vikas Nagar, Payancheri Mukku, Iritty, Kerala 670703
Phone: 0490 249 0270
The St. Martin de Porres Hospital is one of the best hospitals in the Kannur District of Kerala, which is home to the only modular theater facility in the district. It is well connected to Kannur, Taliparamba, Pazhayangadi, and Parasinikkadavu, as it is located at Cherukunnu. The nearest train station is Kannapuram, which is just 1.8 km from the hospital. Pazhayangadi is 8.3 kilometers away.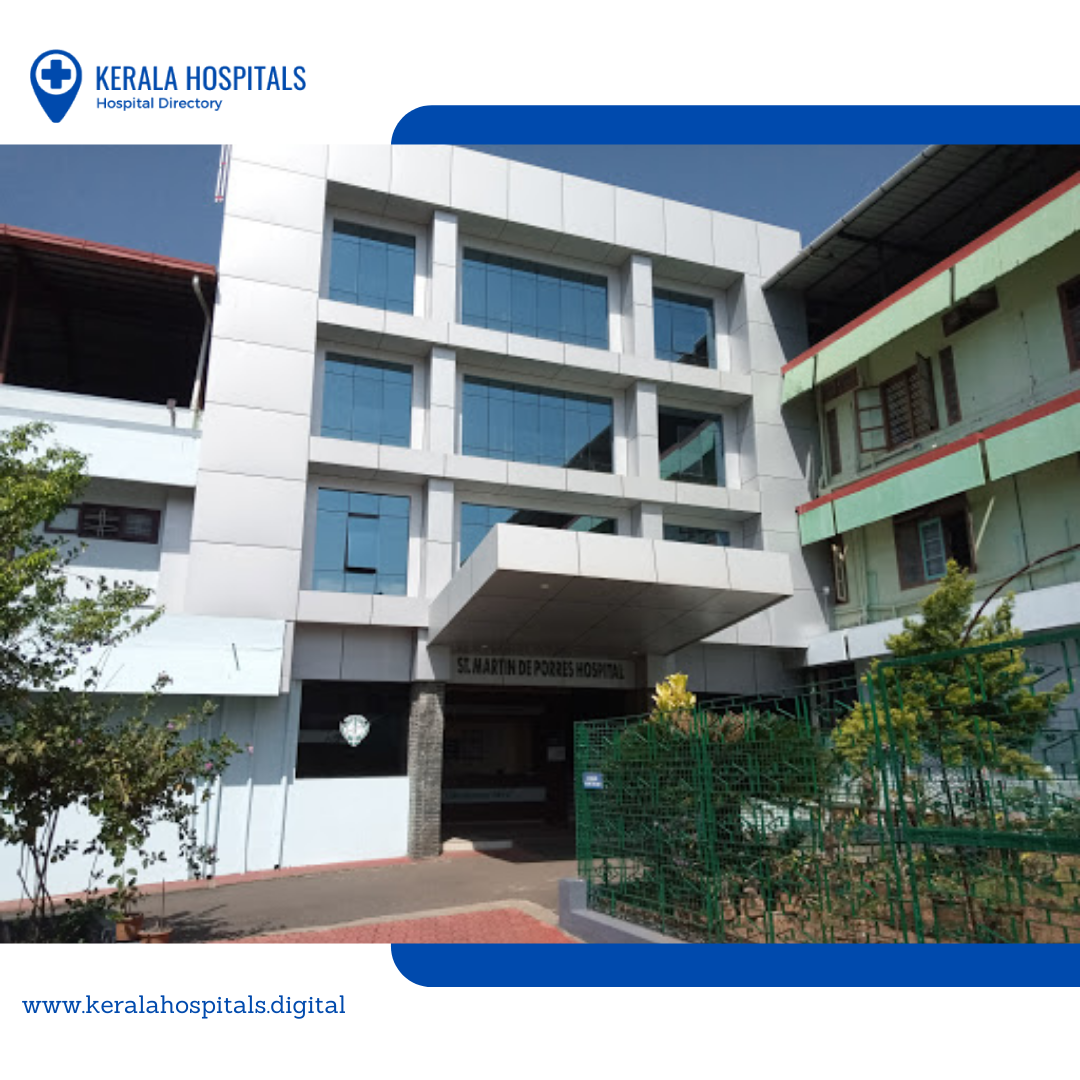 St. Martin De Porres Hospital specializes in laparoscopic surgery and endoscopic surgery, and it is Asia's leading center for minimally invasive surgery. The department caters to patients from around the world and has modern equipment and infrastructure to provide world-class treatment for a wide range of disorders. With a laparoscopic system of international standards and a laparoscopic system of the most advanced German manufacturer, they perform the most advanced minimally invasive surgeries and other procedures.
Address: P.O, Cherukunnu- Kayatteel Rd, Cherukunnu, Kerala 670301
Phone: 0497 286 0373
Kerala's Indira Gandhi Cooperative Hospital (a unit of Mambaram Co-operative Hospital Society Ltd. C952) is situated at Manjodi, Thiruvangadu, Thalassery, Kannur. This 300-bed multispecialty hospital has 24 hours casualty, pharmacy, CT unit, X-ray, Ultrasound, and Lab Facilities, as well as the NICU for newborn babies and a Pediatric ICU. The hospital has five major operating rooms and three minor operating rooms (General Surgery, Neuro, Ortho, Gynecology, ENT, Urology, and a fully equipped modern Ophthalmology operating room). Due to the dedicated service of eminent consultants and fully qualified nursing staff, the Indira Gandhi Co-operative Hospital has gained incomparable fame.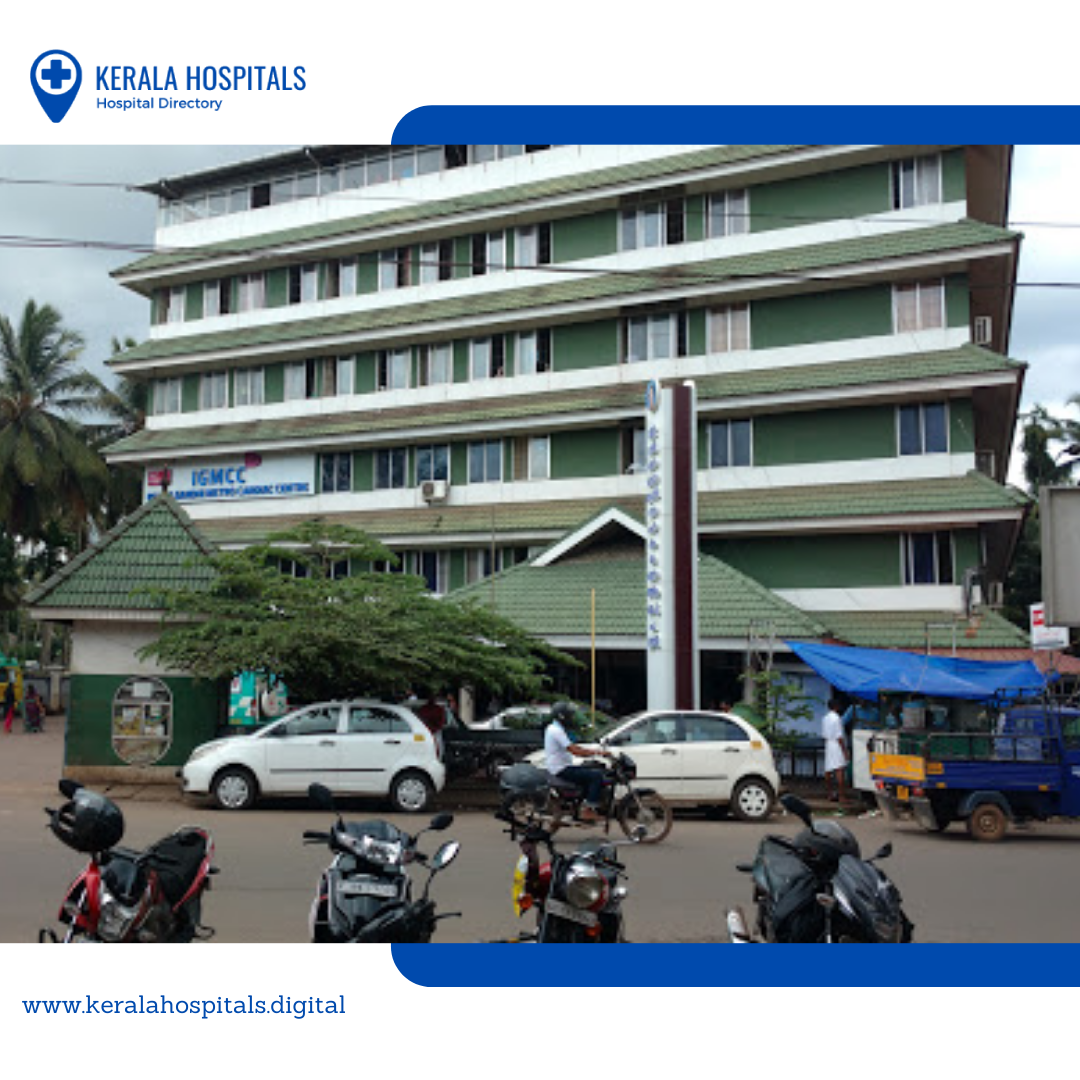 Among the best departments of obstetrics and gynecology in the northern part of Kerala is the department at Indira Gandhi Cooperative Hospital. The department provides quality care at an affordable cost. The department has four Senior Consultants who are well qualified to deal with High-Risk Cases, and they also have junior doctors who can handle pregnant women.
Address: Manjodi, Thiruvangad, Illathaazha, Thalassery, Kerala 670103
Phone: 0490 232 8500