Starcare Hospital
Aster MIMS
Baby Memorial Hospital
Matria Hospital
Fathima Hospital
Ascent Hospital
Meitra Hospital
Lisa Hospital
Malabar Hospital
Starcare is a multi-speciality hospital promoted by Starcare UK (Starcare Health Systems Ltd.) run by a group of non-resident Indians with roots in Calicut. Starcare is known for the best-in-class services to all patients with the help of eminent and trusted doctors and surgeons equipped with the latest technology.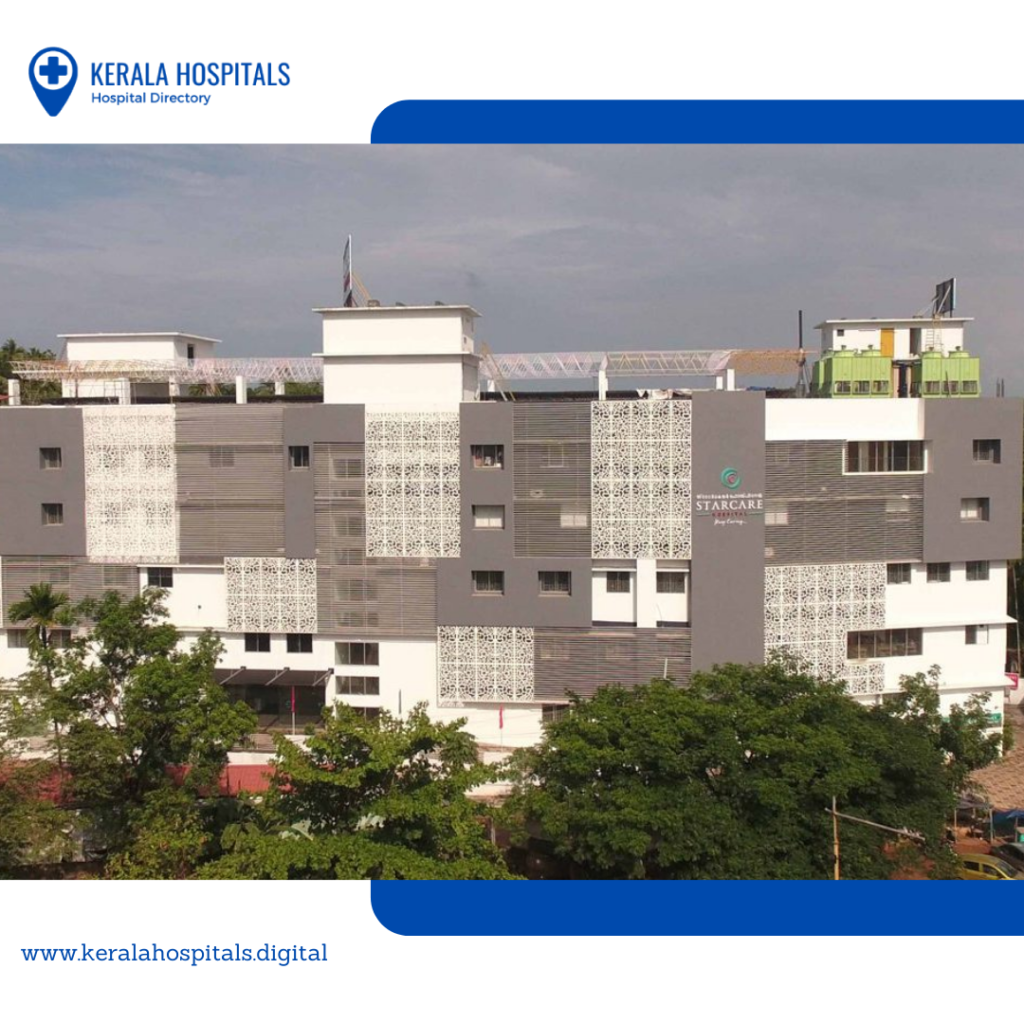 The hospital strives to offer international quality healthcare services and nurture an atmosphere of trust between those in need and caregivers. They aim to be the most renowned healthcare provider in Kerala for its advancement in technology and innovative ways to enhance critical and customer care at an affordable cost. It is the fifth starcare project, and starcare Calicut wishes to take the next step by focusing on an accountable, verifiable, and transparent care process.
Address – Starcare Hospital
N H Bypass Junction
Near Thondayad
Calicut, Kerala 673017
Ph – +91 495 248 90 00
Aster Hospitals is one of the topmost healthcare providers in India, known for medical infrastructure and expertise. Malabar Institute of Medical Sciences Ltd. (MIMS) is one of the leading healthcare systems in Malabar that ensures comprehensive healthcare services with global standards. It is a 600 bedded multi-speciality hospital renowned for excellent medical expertise, nursing care, and quality diagnostic services. They have 25+ specialities integrated to provide a seamless experience. By establishing standards of excellence in medical education, research, and clinical care, the hospital emphasizes improving community health. Aster Hospitals are NABH accredited. And they are consistent on their mission to provide quality healthcare at an affordable cost.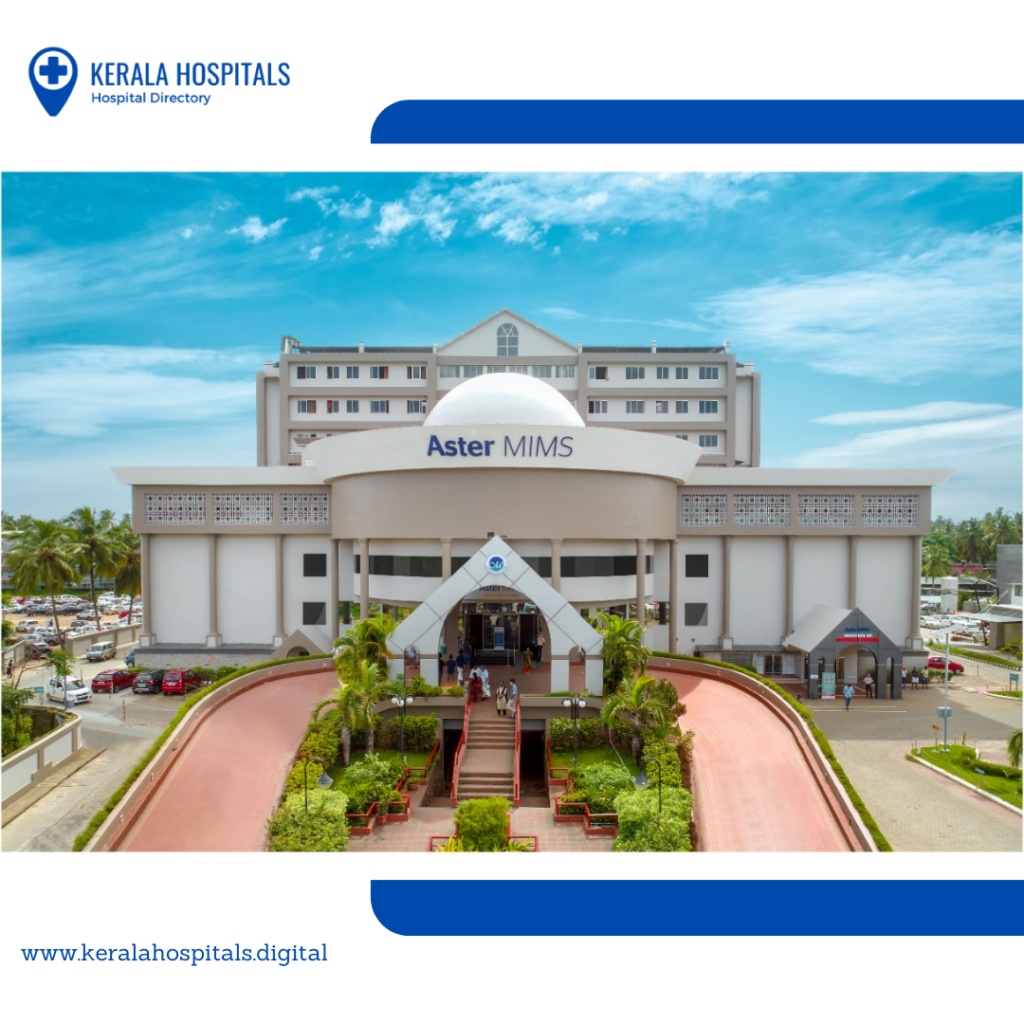 Address – Aster MIMS
Malabar Institute of Medical Sciences Ltd.
Mini Bypass Road, Govindapuram P.O.
Calicut, Kerala 673016
Ph – +91 495 2488 000
Baby Memorial hospital was formed in 1987 by Dr. K G Alexander with the vision of affordable, accessible, and quality healthcare to all. The hospital was started as a 52-bed facility. And now it has a 600-bed facility and over 40 medical and surgical departments. The hospital team includes 300 doctors, over 2000 nurses, paramedical and administrative staff. Adhering to strict and ethical medical practices, they relentlessly keep the ideology of Baby Memorial; more than care. They are on a mission to provide quality healthcare in a safe and patient-centred environment with highly skilled professionals using current best medical practices and advanced technology. And thus, the NABH accredited hospital combines the best of healthcare, commitment, and personal attention to give a unique healing experience.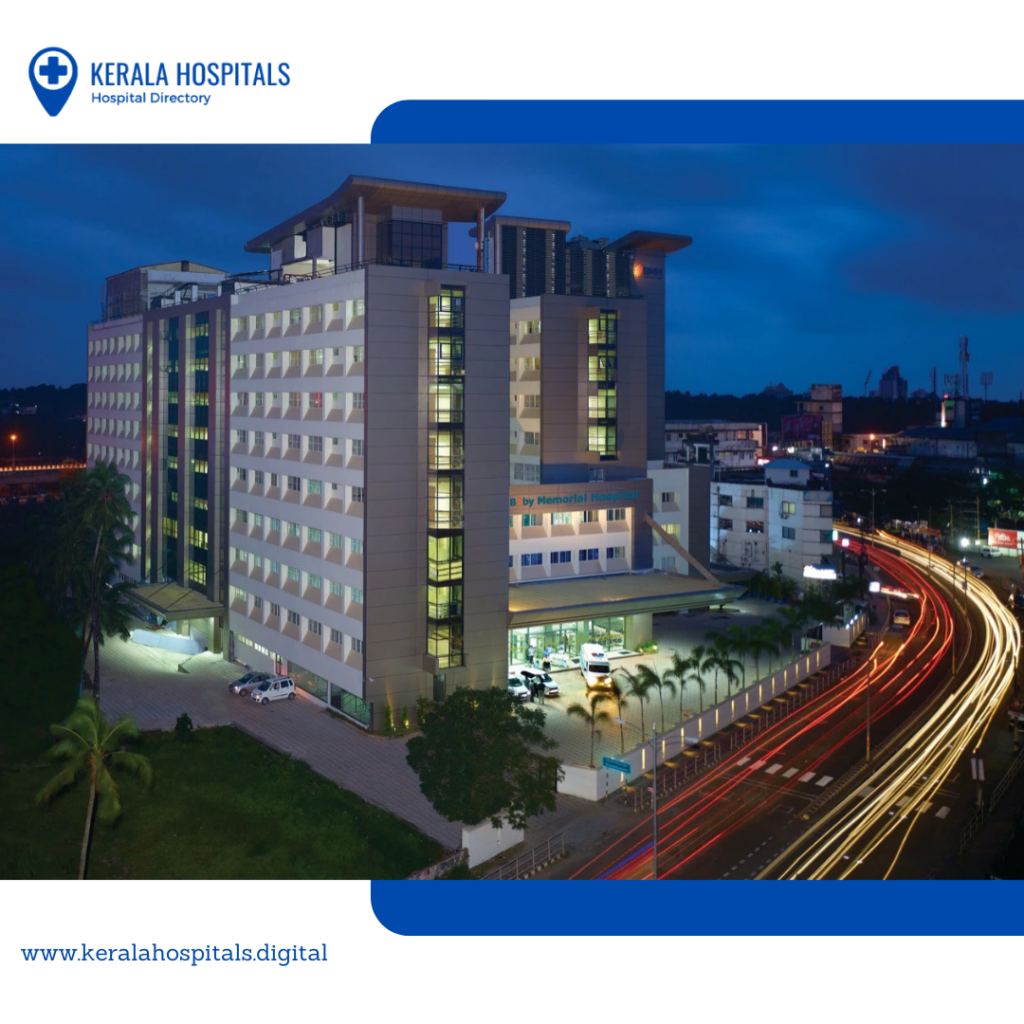 Address – Baby Memorial Hospital
Indira Gandhi Rd, Arayidathupalam
Kozhikode, Kerala, 673004
Ph – +91 495 2723272, +91 495 2777777
Matria, the first dedicated Woman and Child hospital in Calicut, was commissioned in 2010. Evolved with a cutting-edge approach, the hospital has become one of the top maternity hospitals in the Malabar region. The nature-friendly mother and child hospital provides advanced woman, mother, and child care, laparoscopy surgery, diagnostic services, and more. In Matria, the mothers will be pampered with facilities such as head baths, massages, training on breastfeeding, and notes on how to care for and feed her newborn. They have delivered ten thousand babies and planted an equal number of saplings. The mother can go home sooner than a normal hospital and postpartum care is also available by consulting at Matria.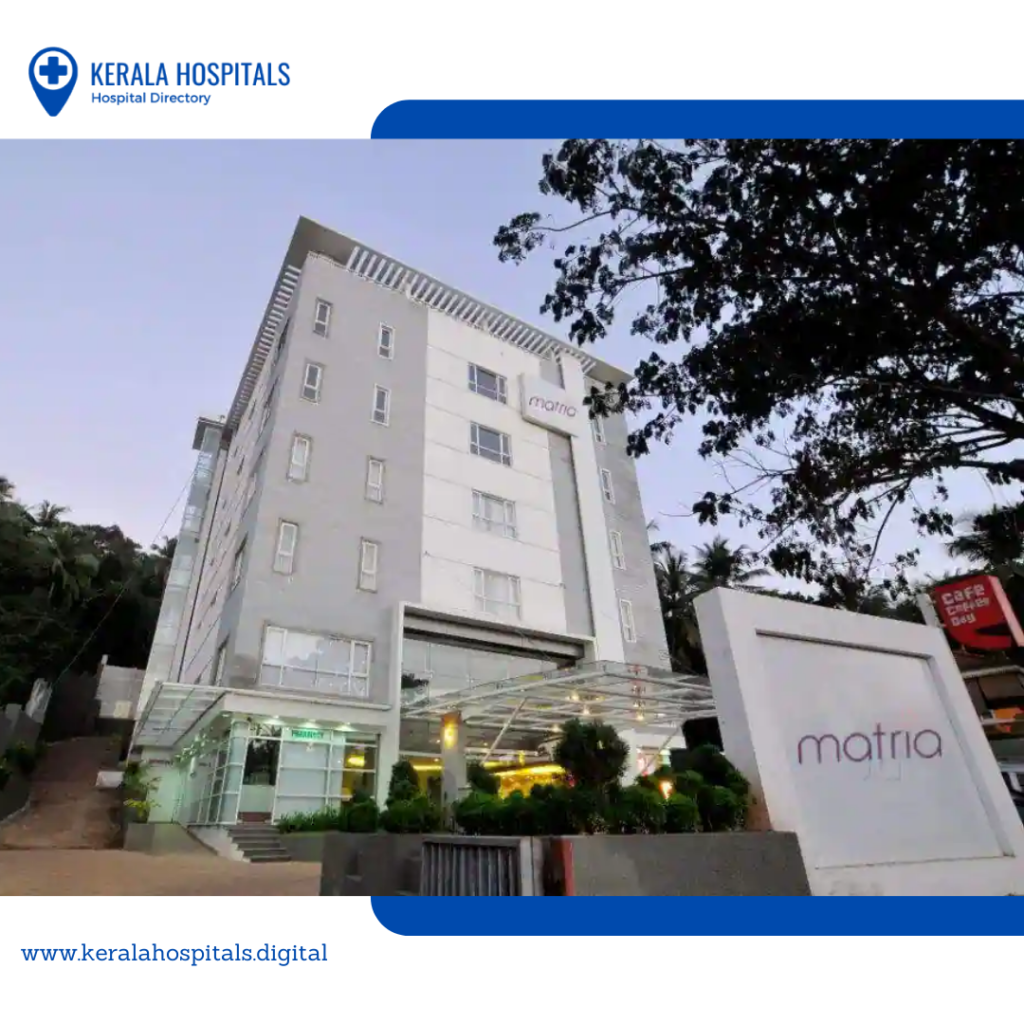 Address – Matria Hospital
Kozhikode Bypass, Palazhi
Kozhikode, Kerala 673014
Ph – 0495 2436 000, +91 9847 436 000
Fathima hospital was founded by Abdulla Mohammed. The multi-speciality hospital was opened to the public by cine star and former MP Padmashree Amitabh Bachan on January 08, 1995. The hospital offers the finest healthcare available, providing a full range of health services, meeting primary care needs, and managing the most challenging and complex medical conditions. It is designed to equip 150 beds, and deluxe, semi-deluxe, private rooms, and general rooms with modern comforts have been included.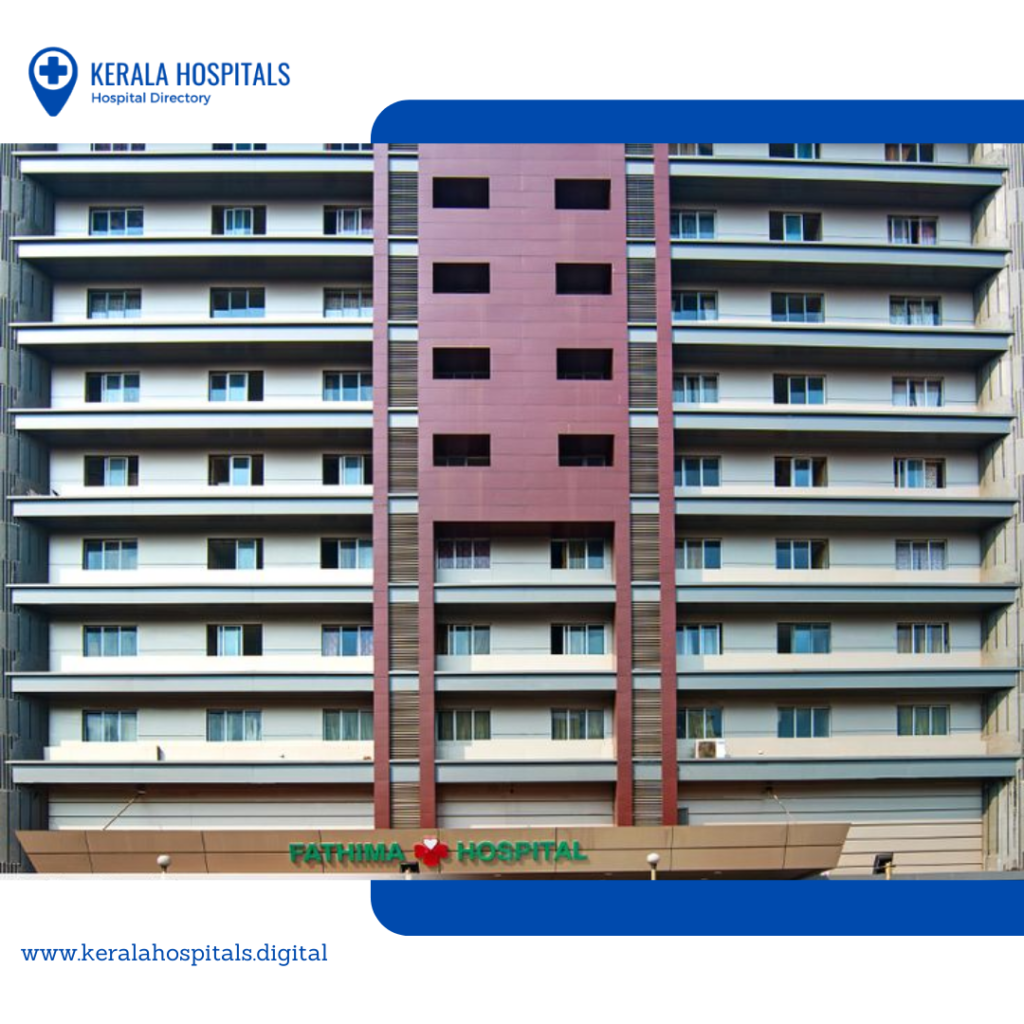 Fathima hospital was exclusively set up to bring the latest advances in medical care within the reach of every individual, and they marked the beginning of a new era of modern hi-tech hospitals in the Malabar region. The nationally and internationally renowned hospital works as a team to provide efficient healthcare to bring value to patients and maintain a happy working environment. They aim to enhance the health status of the region by providing a comprehensive continuum of services.
Address – Fathima Hospital
Bank Road
Calicut, Kerala
Ph – 2766630, 2766340, 2766905
Ascent is the first NABH accredited ENT hospital in Kerala. It is an exclusive super-speciality centre that provides comprehensive service for the assessment, diagnosis, and treatment of ear, nose, throat, and head & neck disorders. Ascent is committed to providing tertiary level ENT care of international standards at an affordable cost and aims to be the global destination in ENT care with world-class care, exceptional service, and compassion. Ascent hospitals are located in Calicut, Perinthalmanna, and Palakkad. The advanced infrastructure, proficient staff, and highly qualitative audiology and vestibular labs make Ascent hospital the best ENT hospital in Kerala.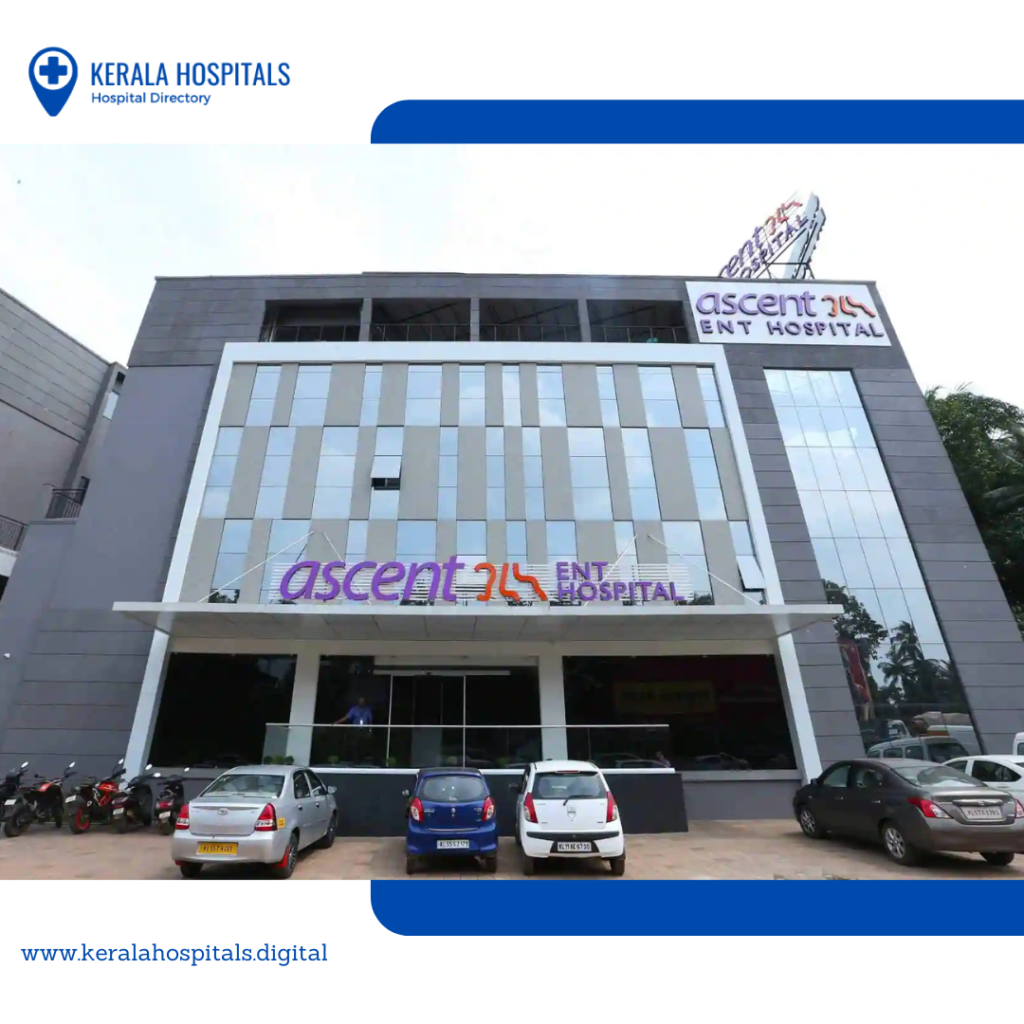 Address – Ascent Hospital
Malaparamba Junction
Kozhikode, Kerala 673009
Ph – 0495 2370707, 2379991, 2379992, 9072663382
Meitra was envisioned to be a healthcare centre of international standards right from its inception. And they benchmarked against the world's best hospitals in infrastructure, medical facilities, and clinical services. The hospital has 220 individual rooms and suites, and they deliver advanced patient care through Centres Of Excellence (COE). Meitra has five specialized COEs Heart and Vascular Care, Bone, Joint, and Spine Care, Neurosciences, Gastroenterology and Liver Diseases and Renal Diseases, and Urology. It ensures that patients get unparalleled clinical care. The hospital strives towards creating a transparent, ethical, and patient-friendly environment. And they aim to create a globally recognized healthcare delivery system for an exceptional patient experience with the best possible clinical outcomes.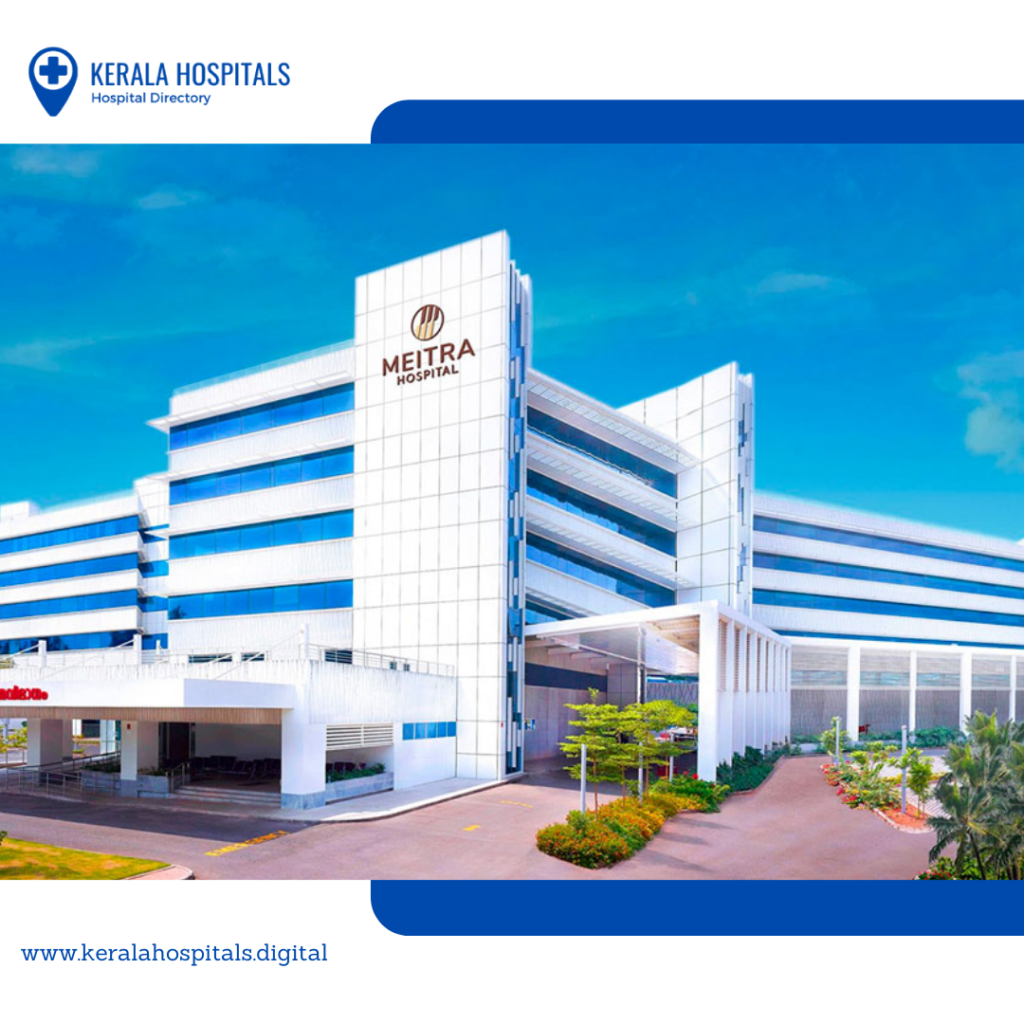 Address – Meitra Hospital
Building No. 38/2208-B
Karaparamba – Kunduparamba Mini Bypass Road
Edakkad Post
Calicut, Kerala 673005
Ph – +91 495 7123456
Lisa hospital was started as a four bedded clinic in Thiruvambady in 1973 by Dr. P M Mathai. And in 1975, it was shifted to its present location as an 18 bedded hospital. Lisa hospital focuses on continuous improvement in all services offered. They are on a mission to provide quality medical care, curative and palliative in a safe and compassionate environment, maintaining the highest levels of medical ethics and integrity while making quality treatment accessible to all. Lisa School of Nursing was started in 2002, provides value-based quality education to budding nurses. And in 2019, NABH pre-accredited the hospital at entry level for patient safety and quality care.
Address – Lisa Hospital
Thiruvambady P.O,
Kozhikode, Kerala 673603
Ph – +91 9946233444
Malabar hospital was founded in 1982 by Dr. V N Moni and Late Dr. P A Lalitha. The hospital provides the best in medical care to all and assures a warm welcome in comfortable and relaxed surroundings. It has a highly experienced and dedicated medical and surgical team that offers a range of tests, examinations, surgical procedures, and medical services. Malabar hospital always aims to care for the sick with respect, compassion, and professionalism and to promote excellence, quality, and accountability through all activities. They have a special focus on Urology, Gynaecology, Oncology, Cardiology, Gastroenterology, Plastic Surgery, Vascular and Cosmetic Surgeries.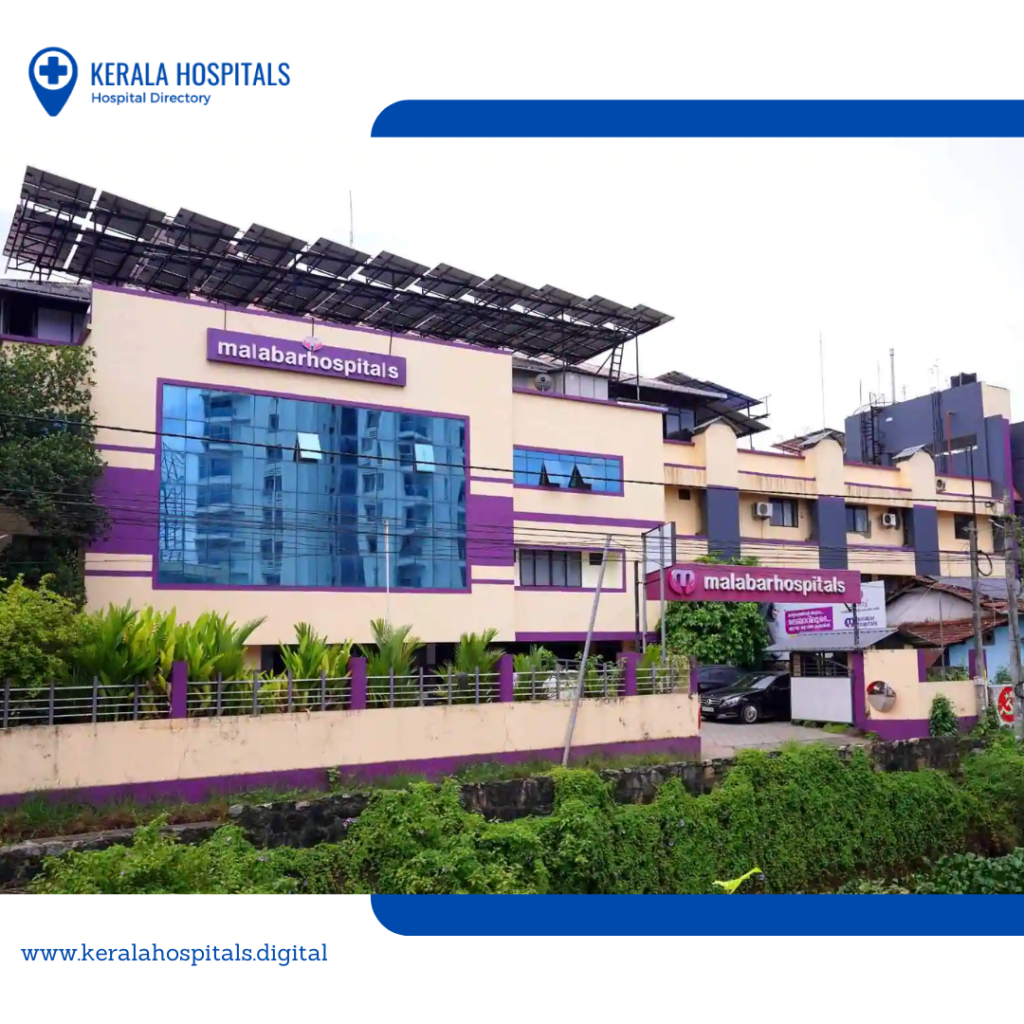 Address – Malabar Hospital
Eranjipalam Junction, Eranjipalam
Kozhikode, Kerala 673020
Ph – +91 9745323232, +91 7561010101