KIMSHEALTH Hospital
PRS Hospital
SP Fort Hospital
KJK Hospital
SUT Hospital
Samad Hospital
Valsala Hospital
Dr. Govindans Hospital
Gowreesha Hospital
NIMS Hospital
KIMSHEALTH is a quaternary care hospital network offering comprehensive healthcare services in India and the Middle East, including primary, quaternary, and tertiary care. KIMSHEALTH is bringing quality healthcare to everyone at an affordable price by leading the quality revolution within the country. KIMSHEALTH is the first hospital in India to have both National & International accreditations from the National Accreditation Board for Hospitals (NABH) and the Australian Council on Healthcare Standards International (ACHSI). Moreover, the Blood Center is accredited by NABH, as well as the laboratory is accredited by NABL (National Accreditation Board for Testing and Calibration of Laboratories).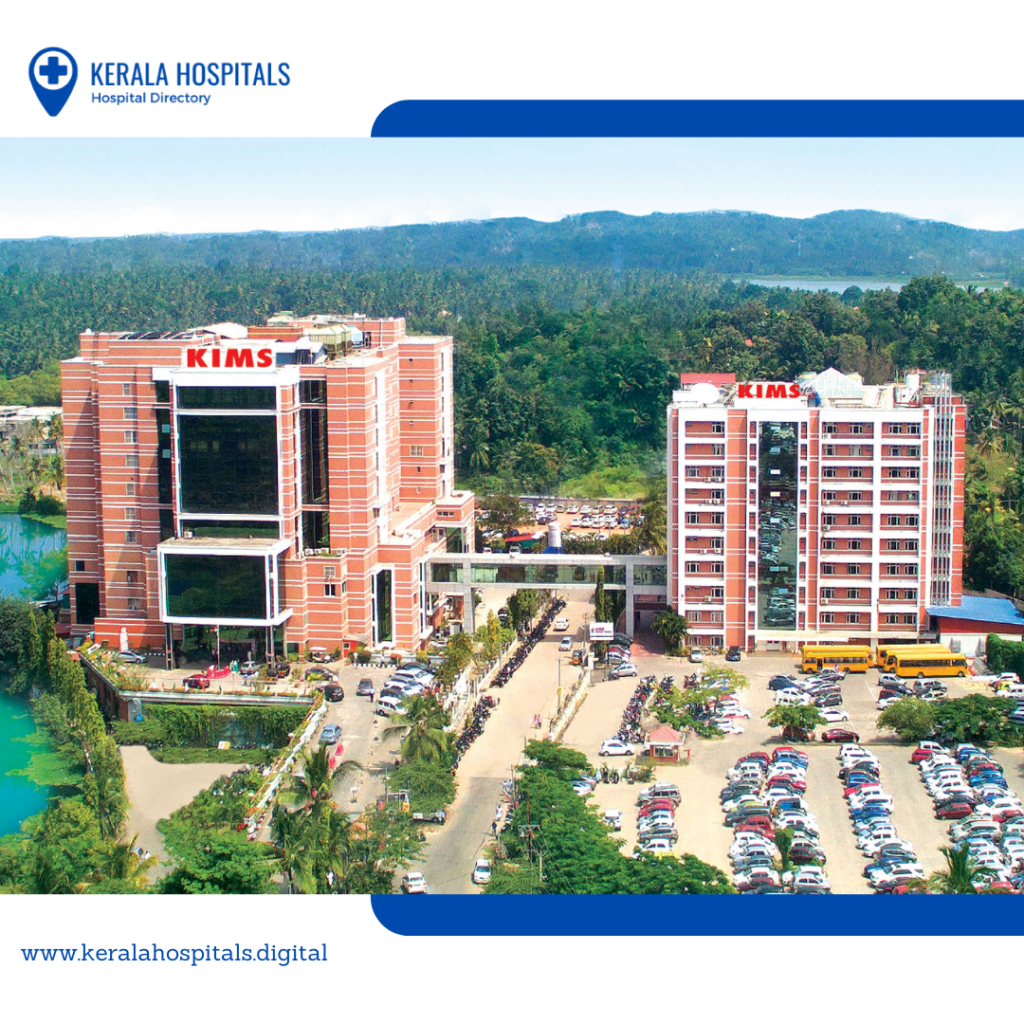 The KIMSHEALTH Department of Obstetrics and Gynecology encompasses two different subspecialties, including pregnancy care, childbirth, and postpartum care. They both fall under the category of Obstetrics. The practice of gynecology provides comprehensive healthcare to women. KIMSHEALTH Obstetrics and Gynecology is the most advanced center for mothers and babies because its doctors are both experienced and compassionate.
Address: 1, Vinod Nagar Rd, Anayara
Thiruvananthapuram, Kerala 695029
Phone: 0471 294 1400
On 7th September 1986, P. Ratnaswamy, an engineer and builder by profession, established PRS Hospital. The PRS Group works continuously to improve, expand, and grow the institution to provide quality healthcare.PRS Hospital began as a very humble organization, just as all major organizations do. It was a 75-bed hospital with 10 doctors and 40 employees when it started in 1986. Currently, it employs over 750 people, including more than 100 consultants, 30 junior doctors, and 30 nursing staff. With more than 30 clinical departments and 300 beds, it has grown from a small mother-and-child hospital to a tertiary care hospital.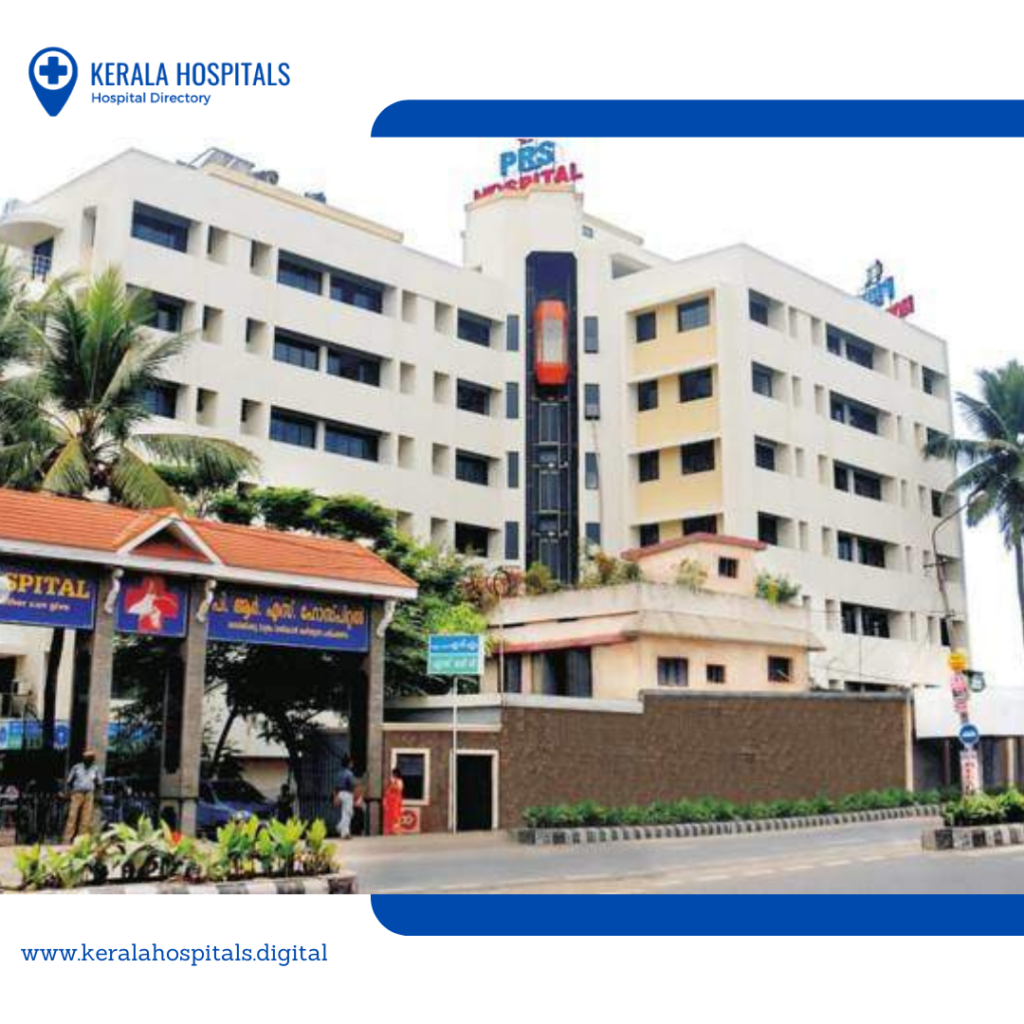 QA:2000 certification was awarded to PRS Hospital in 2002. The hospital upgraded to ISO 9001:2008 standards in 2011 and ISO 9001:2015 standards in 2016. NABH (National Accreditation Board for Hospitals and Healthcare Providers) accreditation has also been granted to PRS Hospital since 2013.
Address: NH 47, Killipalam
Thiruvananthapuram, Kerala 695002
Phone: 0471 234 4443
Fort Hospital with 250 beds in the first multi-discipline super specialty hospital in south Kerala to receive ISO certification. Established by Sri.S. Pottivelu, the hospital is ideally situated in the middle of Thiruvananthapuram city, not far from Sree Padmanabha Swami Temple. An atmosphere of healing spirituality pervades the hospital.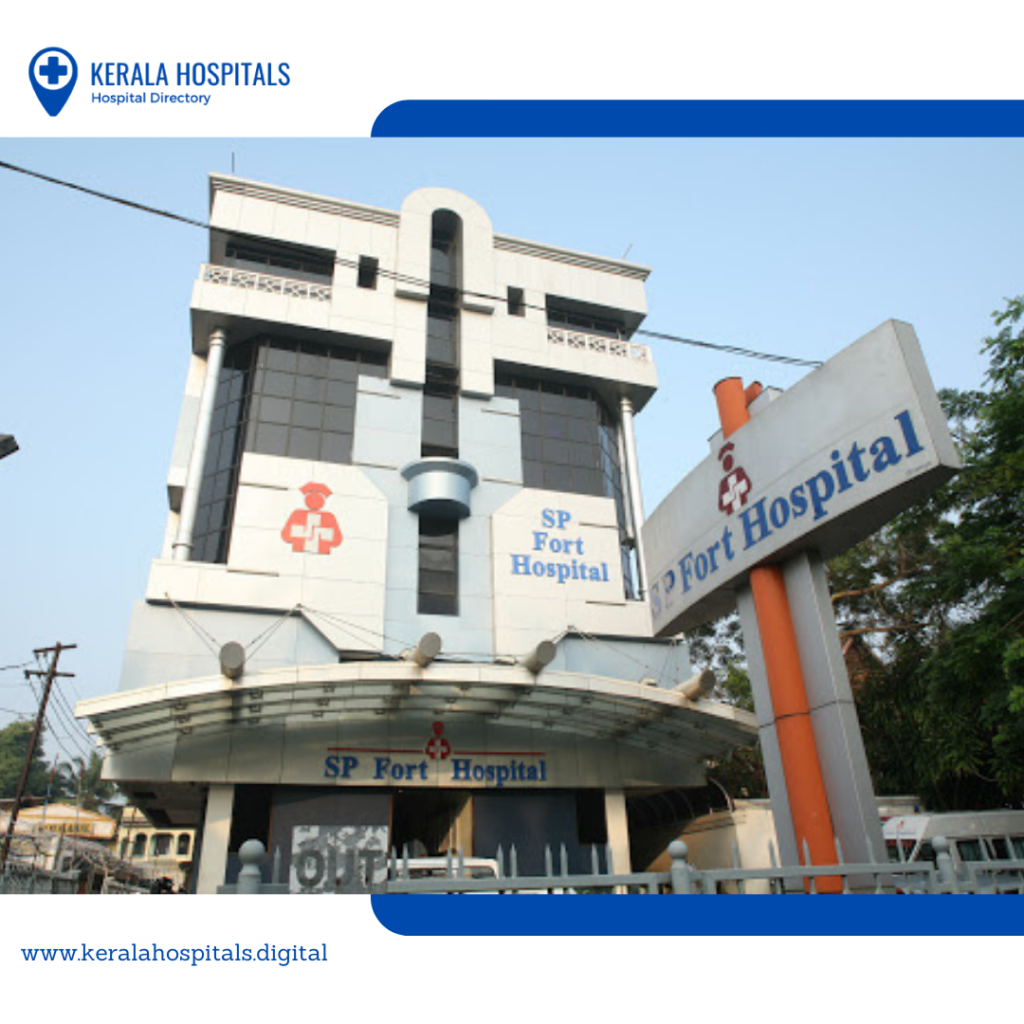 At S.P. Fort Hospital, the Department of Obstetrics and Gynecology treats women throughout their lives, from adolescence through menopause.
It aims to:
Care for women's health that is excellent
Care for routine pregnancy, high-risk pregnancy, and family planning
Well-equipped fetal monitoring unit, with expert ultrasound technicians, neonatologists, and obstetricians
The gynecological endoscope
Using cryosurgery
The laparoscopic (keyhole) removal of the uterus, the removal of ovarian cysts, the removal of ectopic pregnancies, and sterilization are all performed using a video laparoscope.
A well-equipped labor room with central air conditioning
Address: Anakottil St, West Fort, Pazhavangadi
Thiruvananthapuram, Kerala 695023
Phone: 0471 245 0540
It won't take you long to realize that there are several clinics out there that can assist you in finding fertility treatment. They may look very similar at first glance, but this couldn't be further from the truth. In addition to offering different services, clinics have vastly different levels of experience, scientific ability, processes, and care. Therefore, the clinic you choose will have a huge impact on your chances of getting pregnant.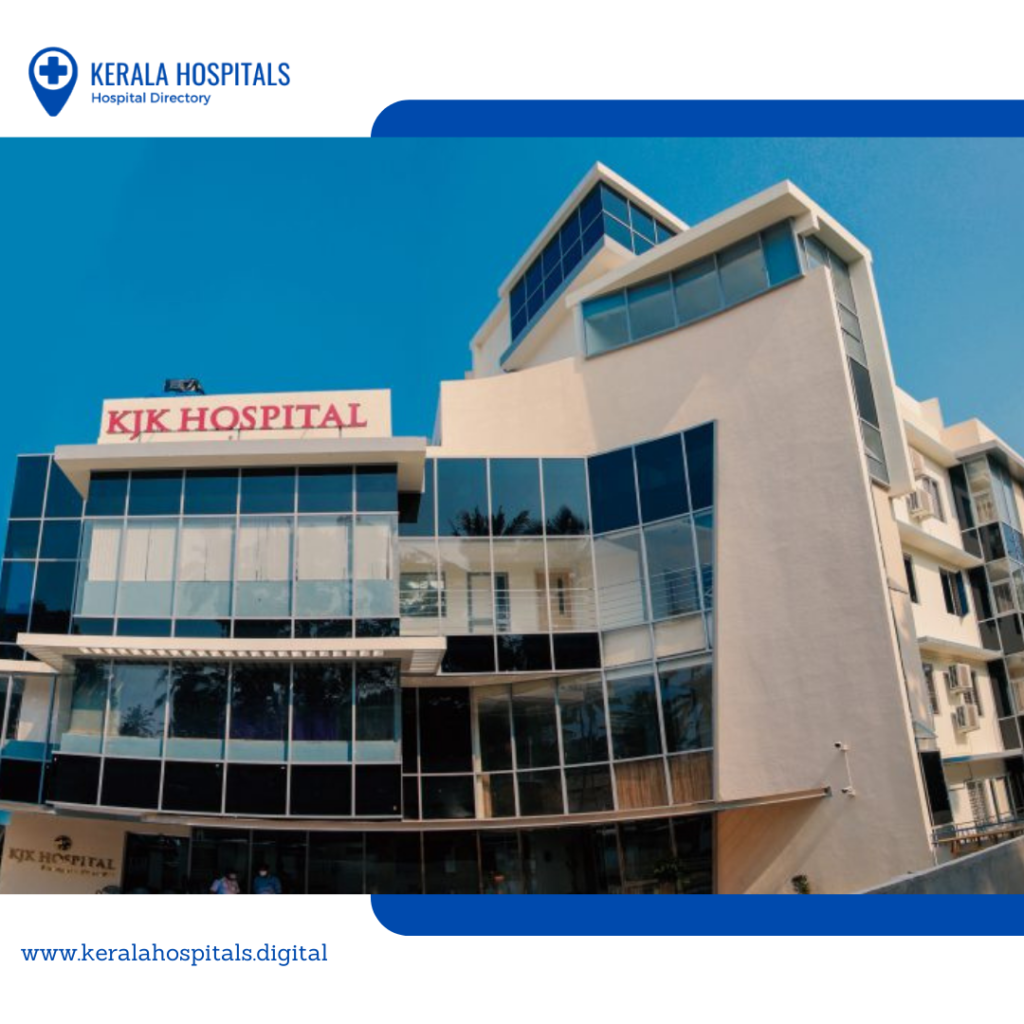 With over 16 years of experience in the field of reproductive medicine, KJK Hospital and Fertility Centre have assisted couples and individuals in solving their reproductive challenges. Besides being at the forefront of science, it also provides a level of care that is unmatched. We're available 24/7 for patients in need of fertility treatment since timing is everything. KJK's fertility practice is one of the best in that it offers state-of-the-art healthcare in a supportive atmosphere.
Address: Shawallace Lane, near Amset Centre, Nalanchira
Paruthippara, Thiruvananthapuram, Kerala 695015
Phone: 0471 254 4080
SUT is the first Multi-Super Specialty hospital in Kerala to offer over 30 specialized services in the heart of Thiruvananthapuram. With a commitment to clinical excellence and a relentless focus on excellence, SUT has an enviable legacy. With the assistance of experts and a dedicated staff of support staff, SUT provides patients with the best possible care. Currently, the hospital has both open (open surgery) and minimally invasive surgical and medical facilities, as well as nursing care. There are probably no other hospitals in the world that operate from a palace, and their heritage and USP make them extremely proud.
At SUT Pattom, the department of Obstetrics & Gynecology is dedicated to the care of pregnant women and women with diseases of the reproductive system, from infancy up to postmenopause. There are several senior experienced faculty members in the department, including a retired senior professor from a government medical college.
Address: Near, Palace View Rd, Vrindavan Gardens
Pattom, Thiruvananthapuram, Kerala 695004
Phone: 0471 407 7777
As one of the premier IVF centers in India, Samad hospital provides a complete range of services in both male and female reproductive health. Reproductive Technology with care is dedicated to setting the standards for infertility treatments. Since 1989, Samad hospital has been treating infertility using a clean laboratory protocol.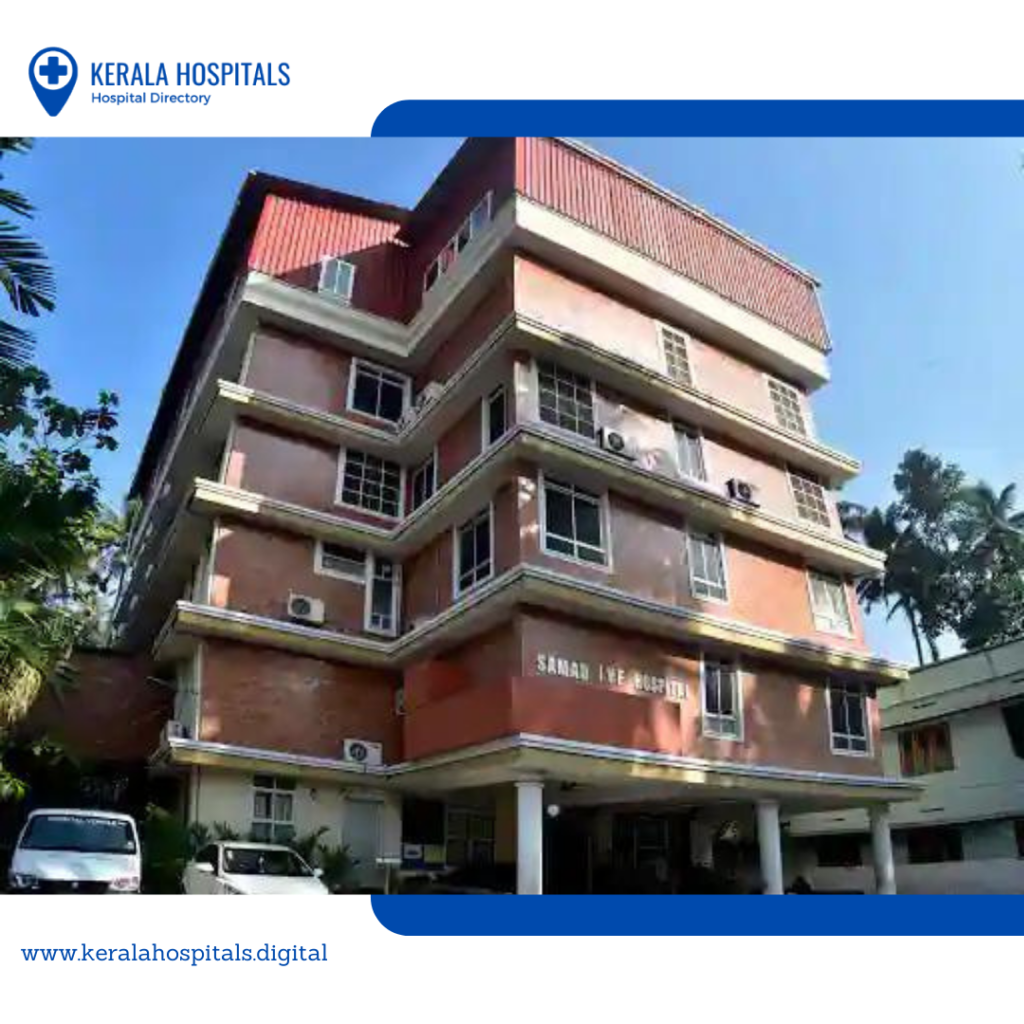 Address: Nellippallil Lane, Vanchiyoor
Thiruvananthapuram, Kerala 695035
Phone: 080788 11101
The Valsala Nursing Home was founded in 1968. The promoter of this project was Kunjannamma Mathai, who was considered a legend in her own time. Having graduated from Mysore Medical College, she worked in various capacities for the Government of Kerala Medical Services for 30 years until her voluntary retirement in 1974. Although she was 87 years old, she remained deeply involved in hospital work.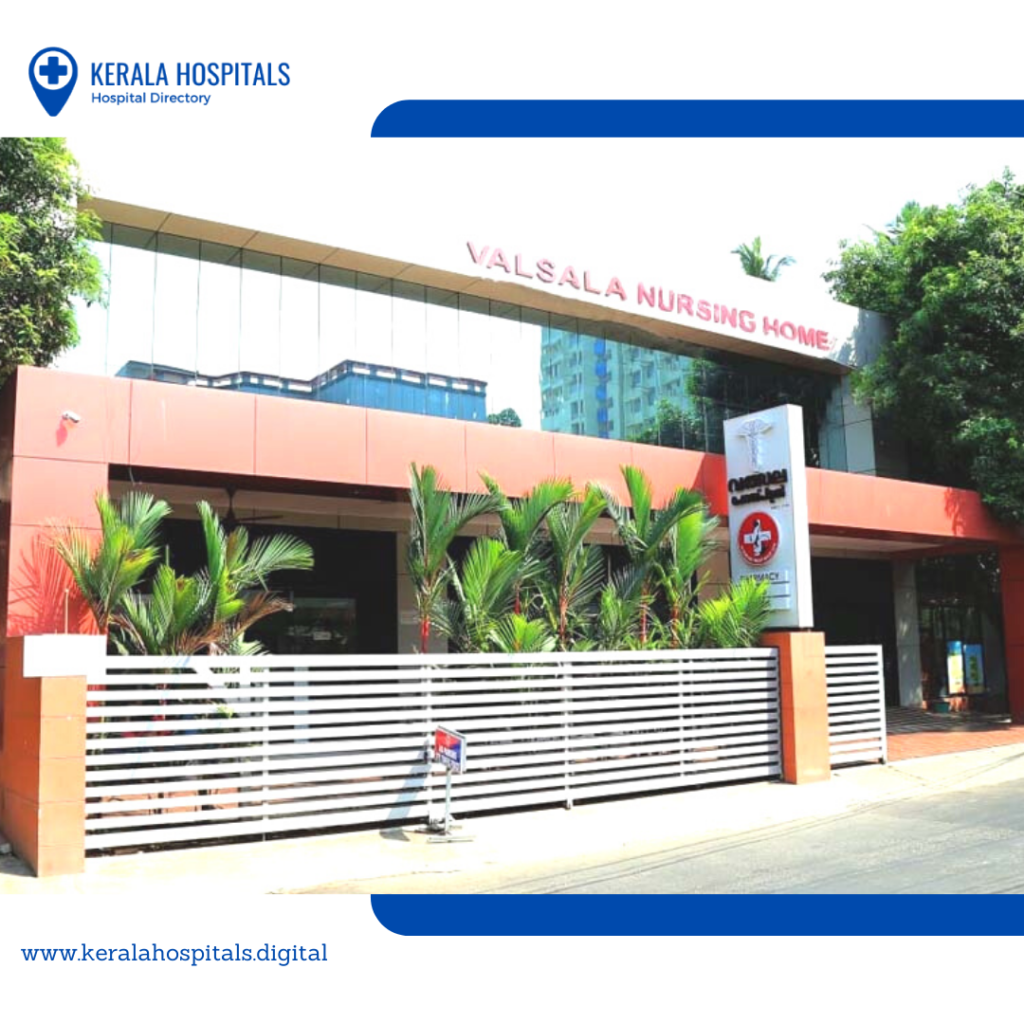 Providing motherly care at the most affordable rates, the hospital grew continuously every day. Trivandrum's Valsala Nursing Home played a major role in 50% of the deliveries there. A newborn's cry brought more satisfaction to Kunjannamma Mathai than the amount of money raised. Having a satisfied mother after giving birth was like oxygen to her. Despite not being officially compiled, it can be assumed that more than 2 lakh births have taken place at Valsala Nursing Home.
By widening the hospital's scope of services, the management decided to rebrand the institution as Valsala Hospital in 2017.
Address: Paris Rd, Nandavanam, Vazhuthacaud
Thiruvananthapuram, Kerala 695014
Phone: 0471 232 1303
As the first private hospital in the city, Dr. Govindans Hospital was established on 1st April 1966. A very convenient location in the center of Trivandrum, near the Government Secretariat, District General Hospital, and schools, and the Court of District. In this modern hospital, patients with a wide variety of acute and chronic ailments are provided with up-to-date treatment.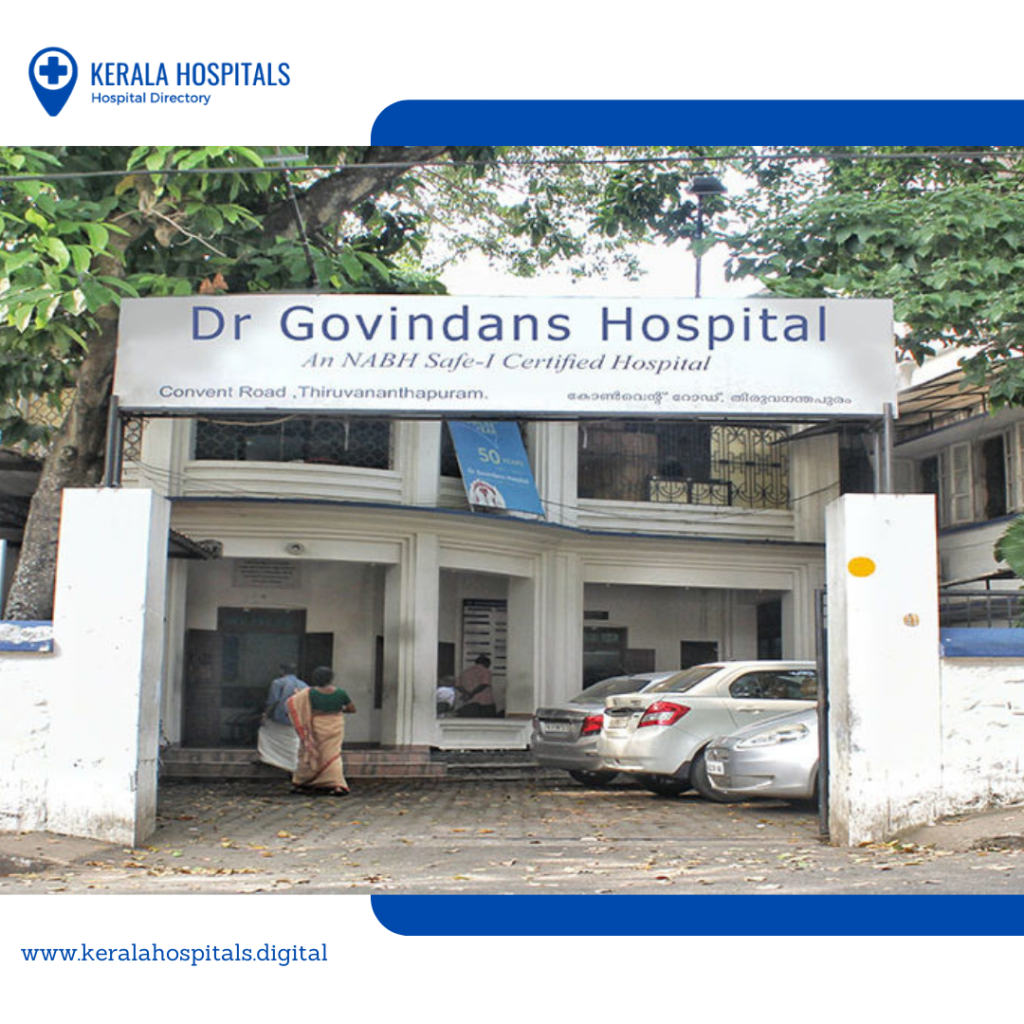 The Department of Obstetrics and Gynecology has three full-time physicians who treat the different needs of women, including pregnant and non-pregnant women, infertility, and problems relating to the uterus and ovaries. A team of pediatricians looks after the babies. A good team of anesthetists and nursing staff supports them in operating theatres. The hospital strives to provide maternity care to pregnant patients from conception to delivery to the best of their abilities.
Address: Convent Road Near General Hospital Junction, Vanchiyoor Rd
Thiruvananthapuram, Kerala 695001
Phone: 0471 247 2843
Gowreesha Hospital was established in 2002 with the vision of providing quality and affordable healthcare. Located in the heart of the city, at Gowreeshapattom, the hospital has distinguished itself over the years by providing high-quality, patient-centered care. Over 1800 deliveries are performed annually at the hospital which emphasizes the needs of women and children.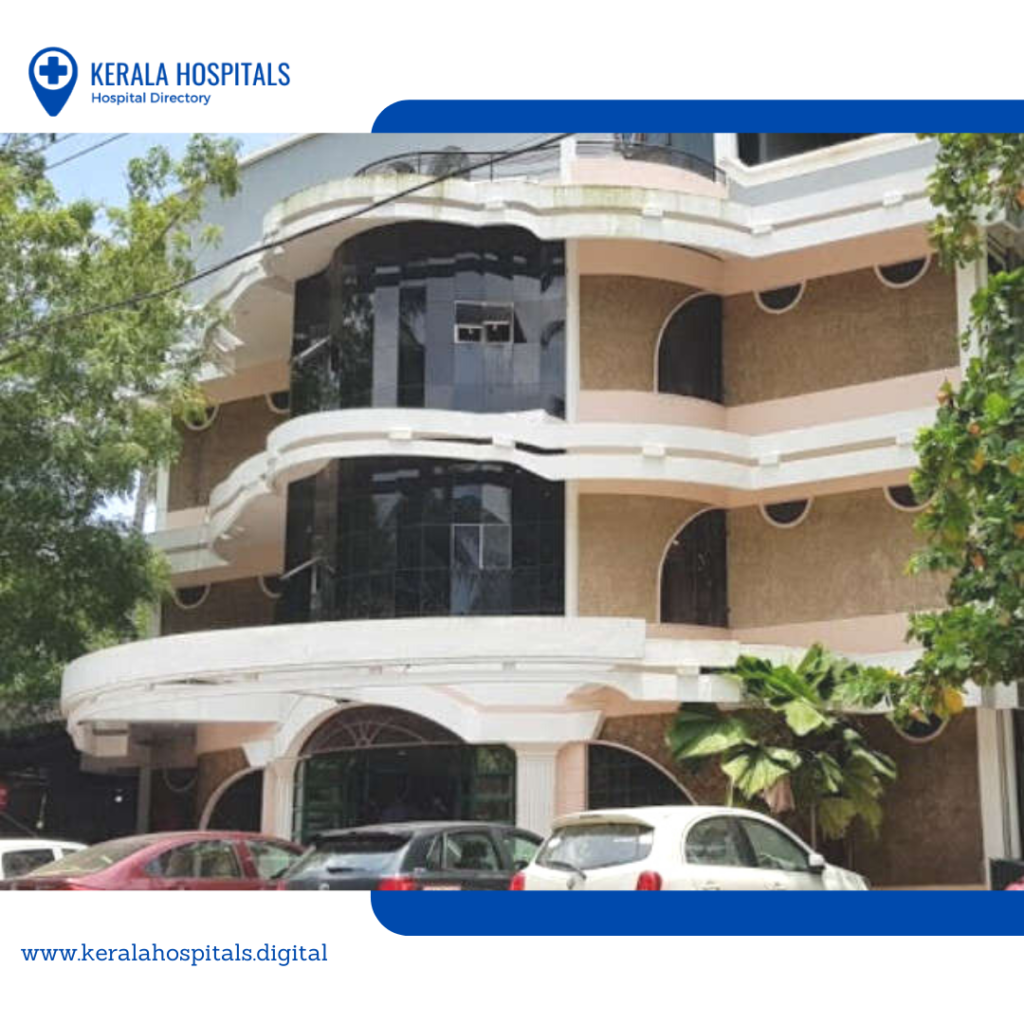 There are advanced facilities, 24-hour doctors availability, quality care, and a large selection of surgical treatment packages at this top-rated hospital. In addition to providing emergency services, Gowreesha Hospital also offers elective services with the best staff to ensure patient safety.
Address: Gowreeshapattom, Temple Road
Thiruvananthapuram, Kerala 695024
Phone: 0471 244 9400
NIMS is one of the top hospitals in Trivandrum and 350-bed tertiary care super-specialty hospital located at Neyyattinkara, Thiruvananthapuram, NIMS Medicity (Noorul Islam Institute of Medical Science and Research Foundation) is a charitable institute for medical research. Noorul Islam Educational Trust, founded 57 years ago, has taken its first initiative in healthcare. Established in the year 2005, Nims Medicity offers specialized medical treatment.
The Nims Medicity campus also houses the Noorul Islam College of Dental Science and the Noorul Islam College of Nursing. There is another major educational institution under the Noorul Islam Educational Trust located in Kumarakovil, Thuckalay, Kanyakumari District, Tamil Nadu, India. Cardiology and Cardiac Surgery, Nephrology, Kidney Transplantation, Haematology, Hepatology, advanced gastro-intestinal interventions, and therapeutic ERCP and capsule endoscopy procedures are the principal Specialities that NIMS provides. Achievers Awards 2011 were presented to Nims Medicity by Times of India. This institution is under the direction of Dr. Faizal Khan.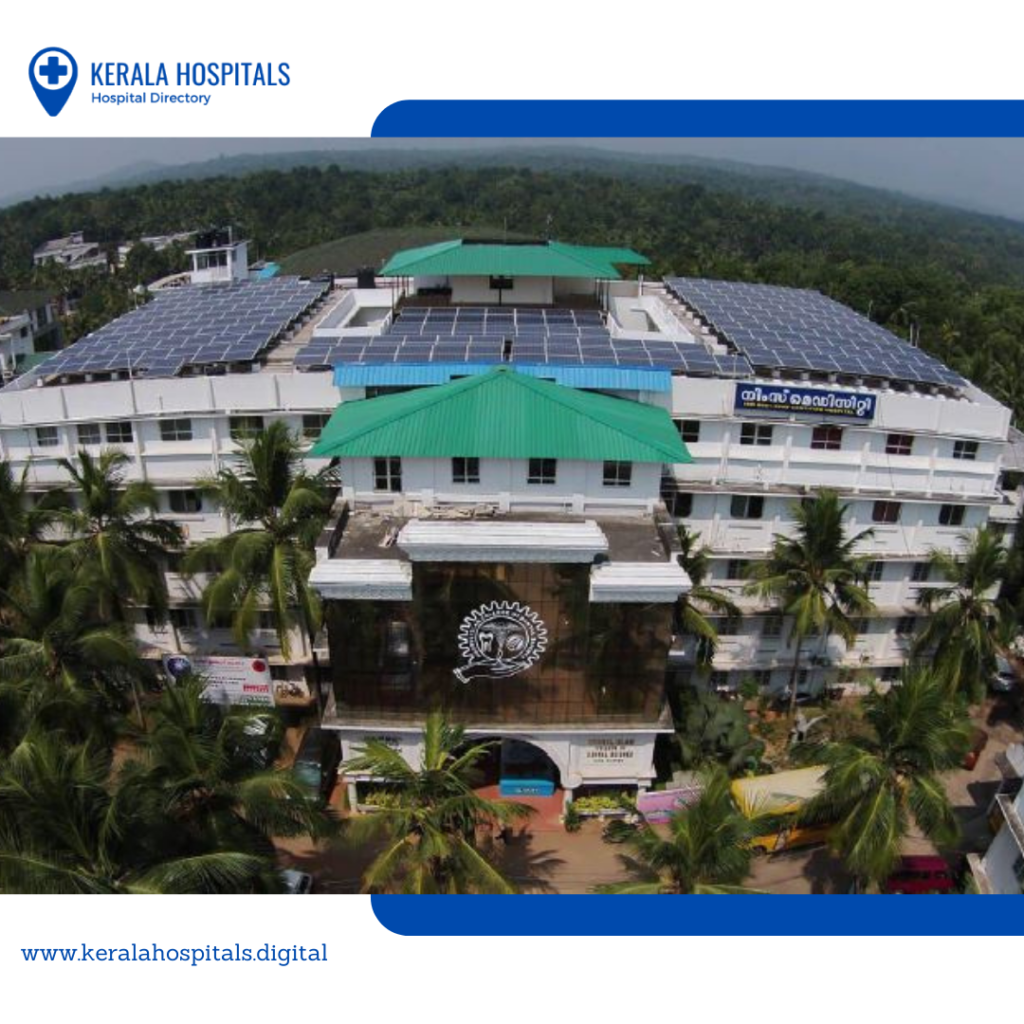 The Obstetrics & Gynecology Department is well equipped with cardiotocographic fetal monitors, baby resuscitation equipment, portable ultrasound machines, and a well-designed waiting area. Providing excellent services in the field of Obstetrics and Gynecology with an experienced team of Gynecologists and endoscopic surgeons. Furthermore, a clinic specializing in high-risk pregnancy and infertility is available in the department. With the help of the best team of anaesthesiologists, epidural anesthesia is available around the clock for painless labor.
Address: Aralumoodu, Neyyattinkara
Kerala 695123
Phone: 0471 222 2115