Janardan Hospital   
E.K. Nayanar Memorial Co-operative Hospital   
Sunrise Hospital 
Malik Deenar Hospital 
Dr. K.P. Janardan founded the Janardan hospital in 1963. Janardan hospital has contributed remarkably to the medical history of Kasaragod for 57 years. The hospital is located in the heart of Kasaragod. The first private hospital in the Kasaragod district, Janardan hospital was founded with the mission to offer the best health care. A contribution of Janardan hospital to the Kasaragod natives was the introduction of X-Ray and ambulance services.
Janardan hospital provides a variety of highly specialized and world-class services for women's health care. The Obstetrics and Gynecology department provides a complete range of gynecological and obstetric services. In comparison to other hospitals, they are unique because they can treat gynecological problems of any risk level. A dedicated team of gynecological specialists and nurses are ready to handle any complicated gynecological issues that require specialized care.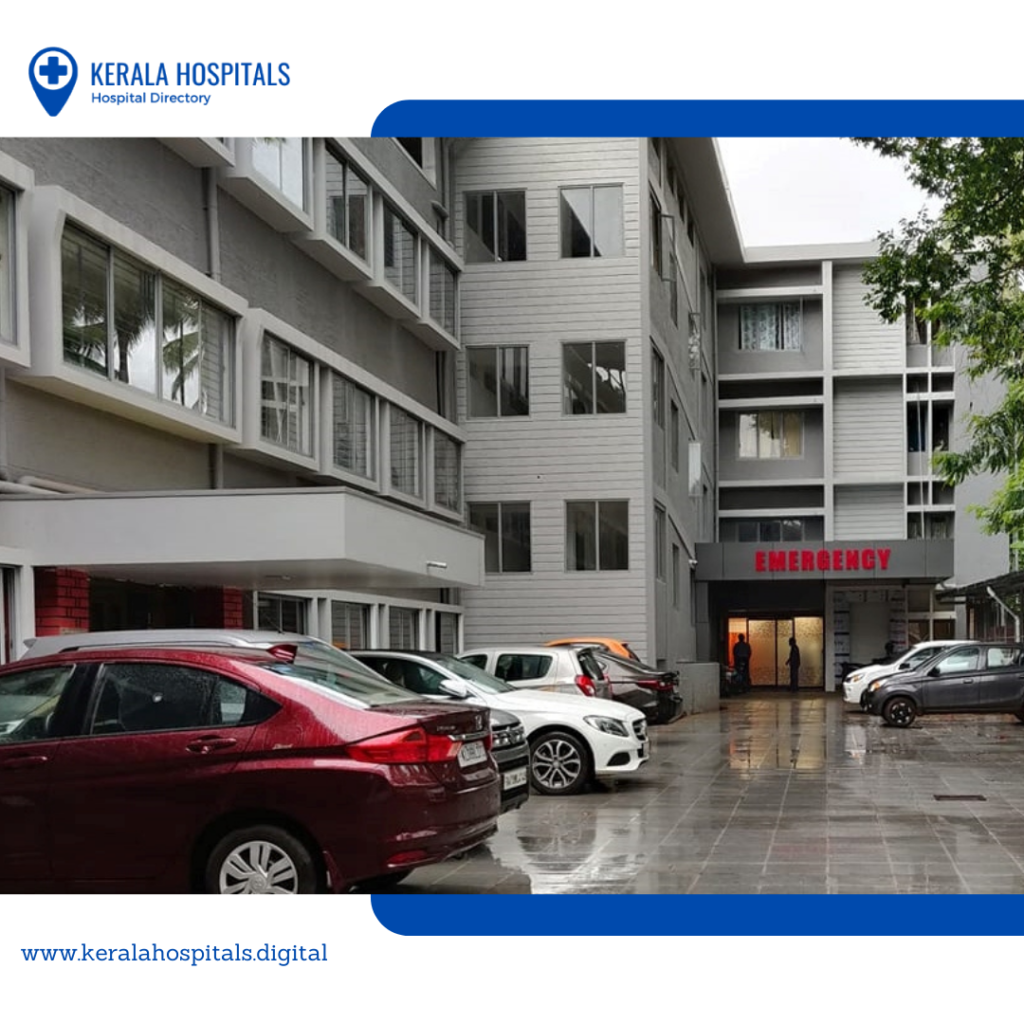 They provide the best possible support during delivery because it is one of the top hospitals in town. Taking care of mothers will relieve mothers' stress and help them have a safe delivery. Those facing a high-risk pregnancy can be assured that they will provide the best possible prenatal care to help them and their babies survive and recover. Gynecology and Obstetrics are committed to providing patient safety, protocol-based care, and quality assurance for all gynecological problems, including teenage problems.
Address: Bank Rd, Kasaragod
Kerala 671123
Phone: 04994 230 243
Hospital E.K.Nayanar Memorial Cooperative named after E.K.Nayanar. A large part of it is interwoven by the philosophy and dedication of E.K.Nayanar who dedicated himself to the service of humanity and the upliftment of the poor people of Kerala. Moreover, since the medical field is developing at an increasing rate, the hospital was established to benefit from discoveries that apply to human society. As well as the current dilemma of private sectors investing crores of rupees without generating any returns, and the lack of proper amenities to enable the ongoing development, this hospital was incorporated into the cooperative sector. Since the cooperative sector is committed to promoting and strengthening such innovations.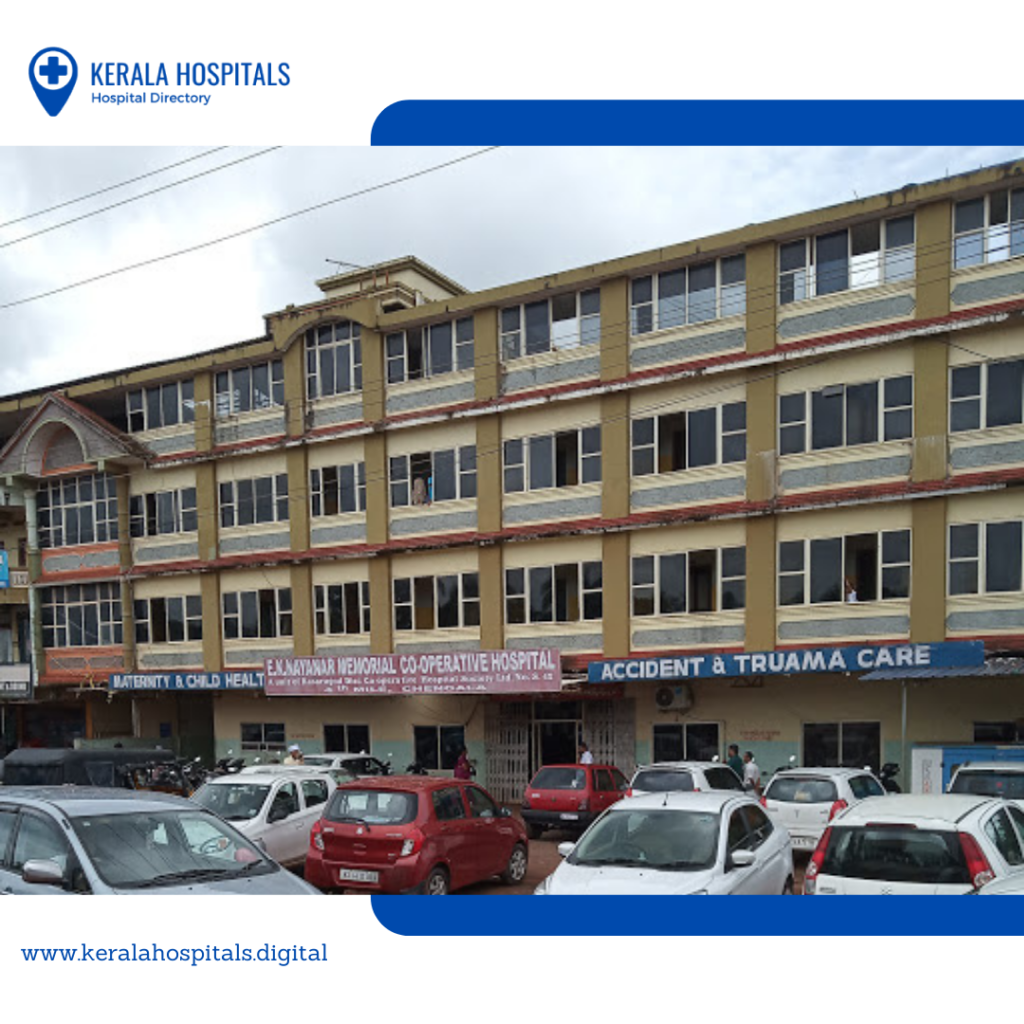 The hospital offers highly specialized, world-class services tailored to women's health. Several gynecological and obstetric services are provided by the Obstetrics and Gynecology department. Their uniqueness comes from the fact that they can treat any gynecological problem – regardless of the risk level. There is a dedicated team of gynecological specialists and nurses available to handle any complicated gynecological problems requiring specialized care.
Address: Chengala Road, Nalamile
Chengala, Kerala 671541
Phone: 04994 284 050
Formerly known as City Institute of Medical Science Kerala Pvt. Ltd., Sunrise hospital was established in 2005. It is a tertiary care centre, an eminent infertility treatment centre in Kerala. They provide high-quality, evidence-based service for patient care and strive to bring the smile of good health.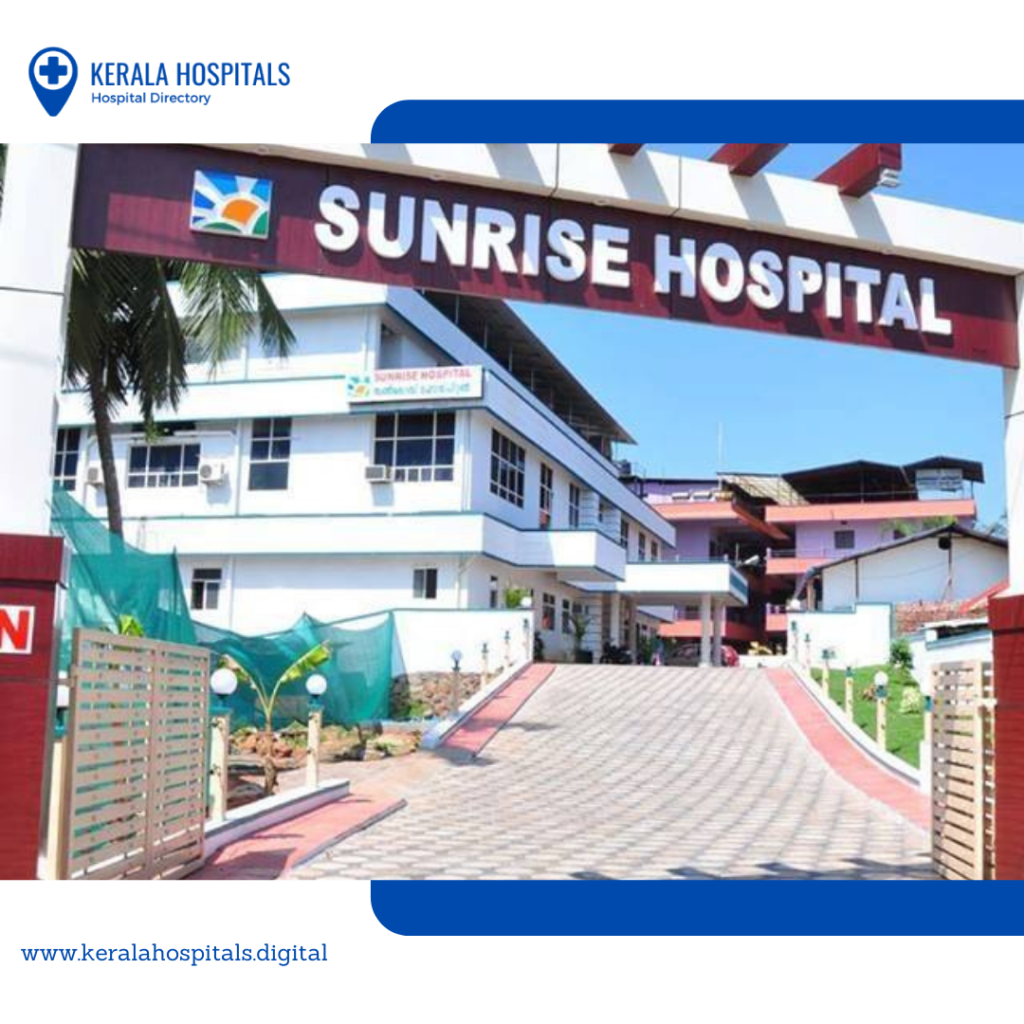 Supported by a dedicated team of obstetricians and labor room nursing staff, the department of Obstetrics & Gynaecology provides the best care possible in a well-equipped labor suite. They provide antenatal care that includes antenatal classes, consultation with physiotherapists and nutritionists. The department is capable of handling any risk, and facilities for painless delivery is also available.
Address: Sunrise Hospital, Kanhangad – Panathoor Road, Puthiyakandam Village
Kanhangad, Kasaragod, Kerala 671315
Phone: 0467 220 8180
Malik Deenar hospital was incepted in 1972 by a great Philanthropist Late Janab K S Abdullah, backed with a vision to promote and uplift the unprivileged people of Kasaragod. The hospital is equipped with all advanced facilities to provide accurate diagnosis and quality care.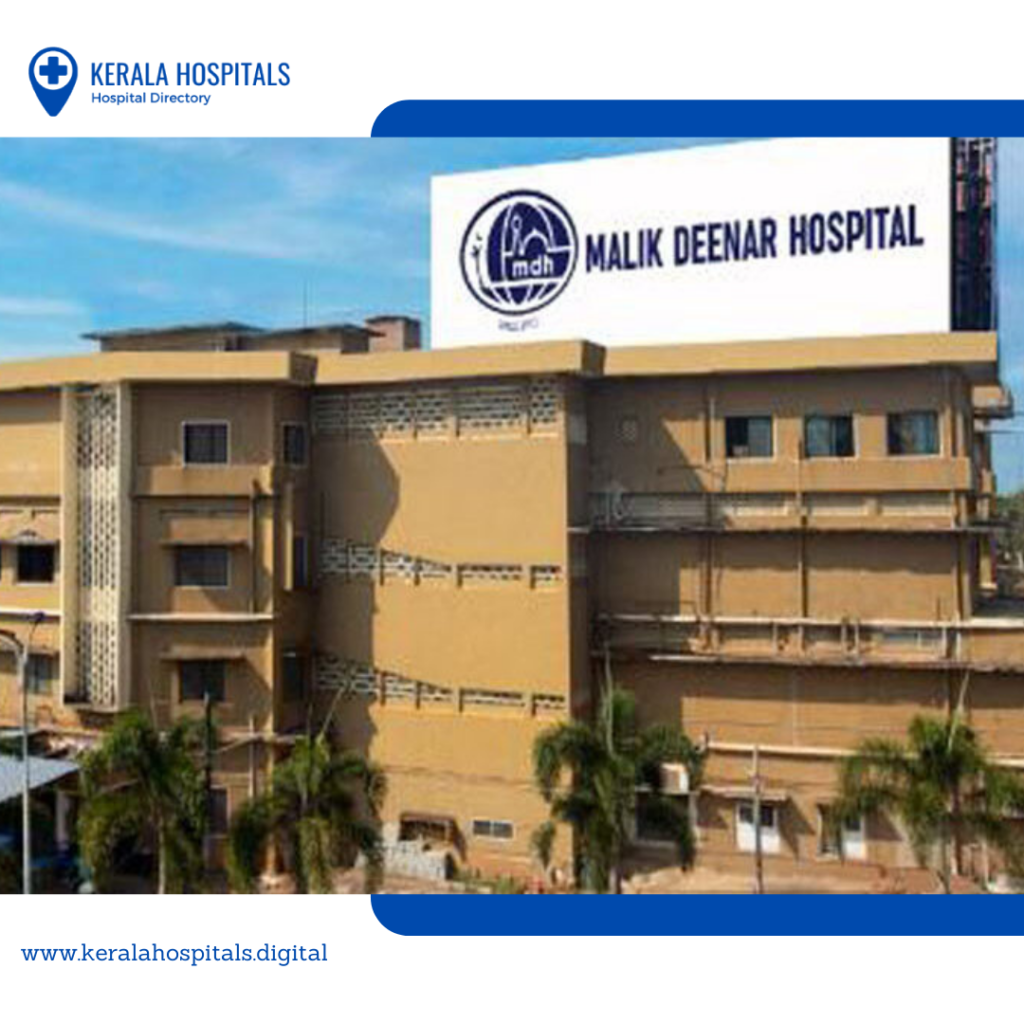 The Obstetrics & Gynaecology department at Malik Deenar specializes in the care of women during their pregnancy and childbirth and diagnosis and treatment of reproductive organs. It offers facilities, including Hyperemesis Gravidarum, Lower Segment Cesarean Section (LSCS), Postpartum Hemorrhage (PPH), Full Term Normal Delivery (FTND), Syndrome, Post-Polio (PPS), Hysterectomy, and Infertility Treatment.
Address: Malik Deenar Hospital, Thalangara
Kasaragod, Kerala 671121
Phone: +91 4994 230112, +91 4994 230306, +91 9995007777