Holy Family Hospital
ST. Mary's Hospital
CMS Hospital
St. John's Hospital
Bishop Vayalil Medical Centre
Mundakayam Medical Trust Hospital
Al-Azhar Medical College and Super Speciality Hospital
The Holy Family Hospital in Muthalakodam, Idukki, is one of the most renowned hospitals in the city. It is well known for its excellent patient care. The clinic has a prime location in Muthalakodam, a prominent area near the heart of the city. This medical center is located right opposite the Muthalakodam Church. It makes it easy for people from nearby areas to consult the doctor, as well as for patients from neighboring districts to seek medical advice. There is no shortage of public transport options to reach the clinic from all major areas of the city.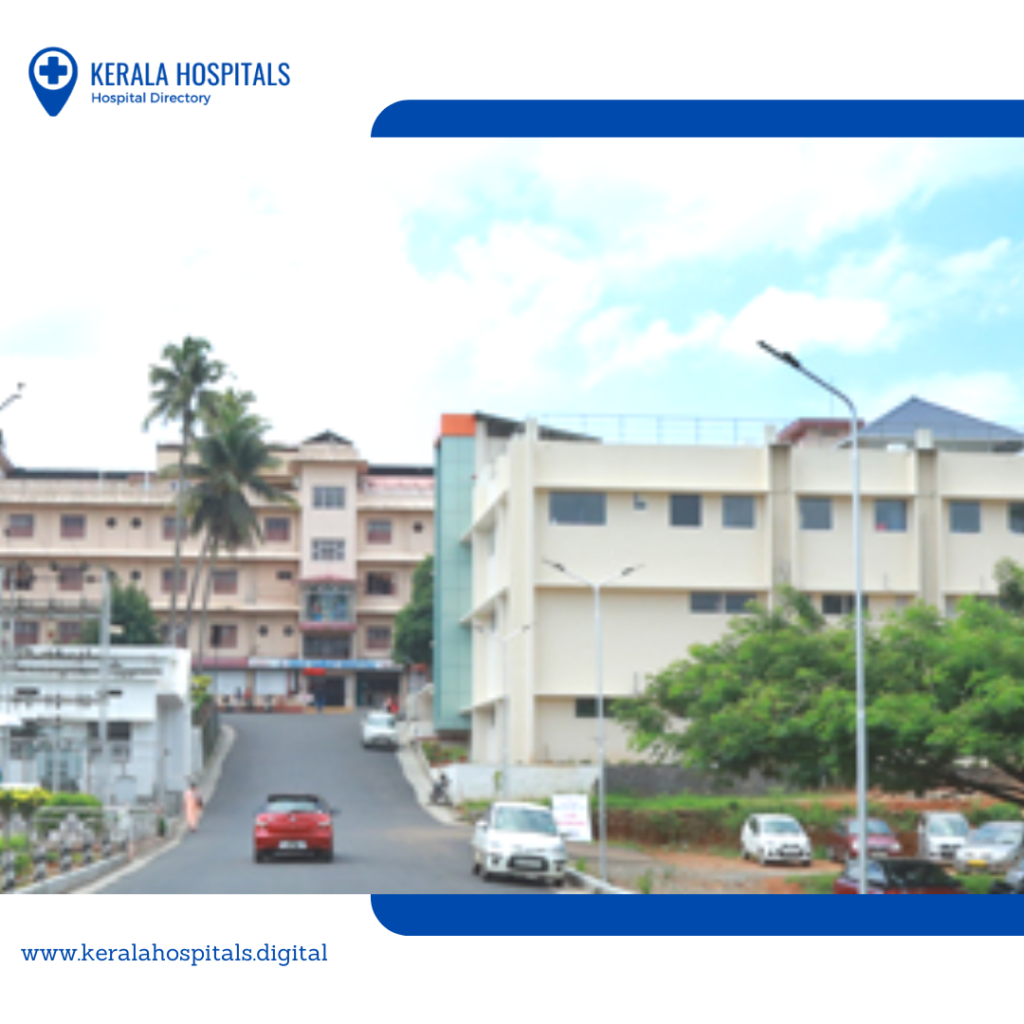 The Dermatology Department provides comprehensive care for skin, hair, and nail problems. They offer a variety of cosmetology treatments, including Micro‐Dermabrasion, chemical peeling for mild and moderate acne scars, wrinkles, fine lines, sun-damaged skin, and Radio Frequency surgical procedures like removal of skin tags, warts, freckles, birthmarks, moles (naevi) are performed by experts at the department. They provide patients with individual customized care that provides them with a better sense of self-confidence by understanding the requirements of each patient and his/her skin type.
Address: hospital road, muthalakodam, Thodupuzha, Kerala 685605
Phone: 04862 222 231
Various departments at St. Mary's Hospital offer a wide range of medical services under the supervision of doctors, nurses, and paramedics who are dedicated to providing patients with the best possible care. As a high-tech super specialty hospital with 68 years of service in healthcare, St. Mary's hospital specializes in emergency, accident, trauma, cardiac and occupational care.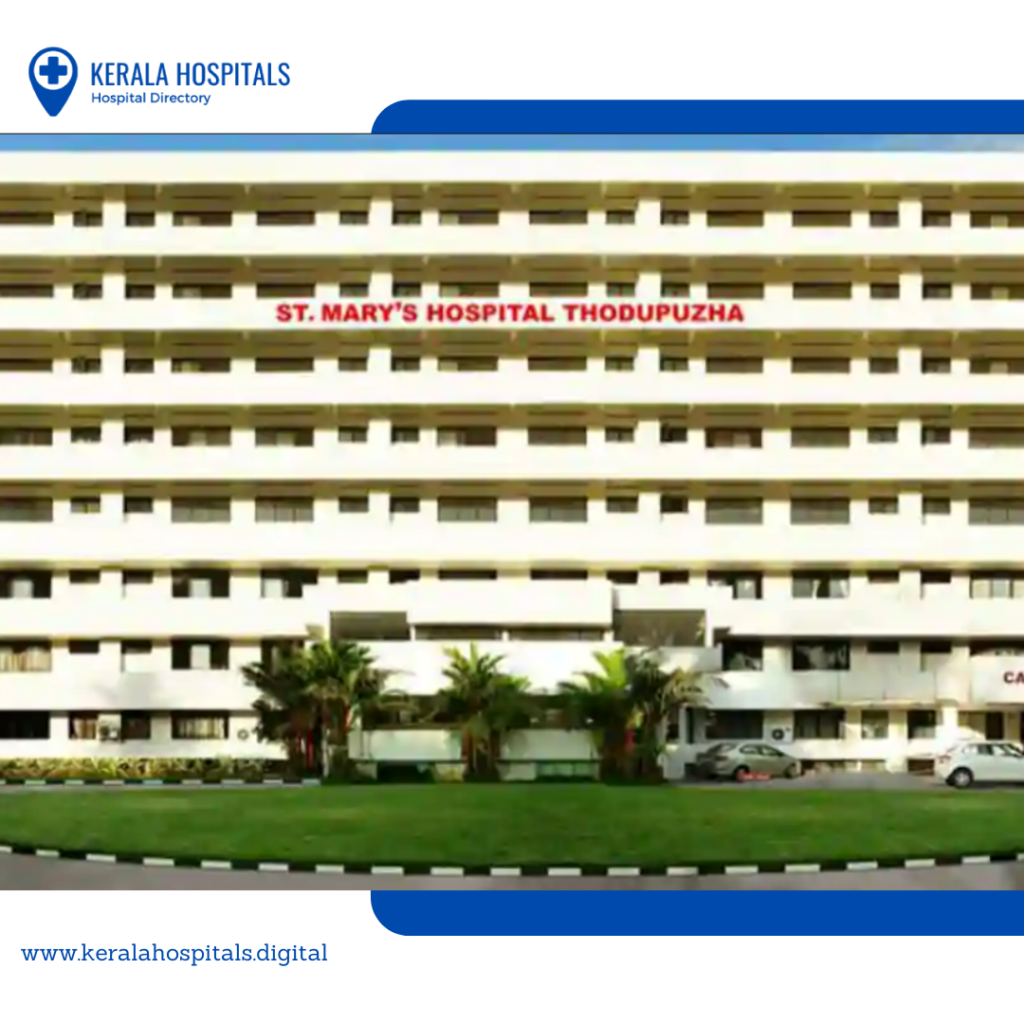 It is one of the finest dermatology hospitals in Idukki, handling problems related to hair, skin, and nails. A cosmetic dermatology division performs all cosmetic procedures related to the skin, hair, and nails. St. Mary's Hospital keeps up with the latest developments in its field and is equipped to offer dermatological treatments and procedures as well as accurate diagnoses of even troublesome, acute, and chronic skin conditions. You will find modern treatments to help you achieve your goals, whether it's restoring a youthful appearance to your skin or removing unwanted hair, blood vessels, or vascular birthmarks.
Address: Thodupuzha – Moolamattom Road, Thodupuzha, Kerala 685584
Phone: 04862 250 333
Chazhikattu Hospital is located in Thodupuzha, district Idukki in Kerala, India. The hospital was established in 1933 under the Chazhikattu Hospital Trust. In addition to critical accident care, this hospital also offers orthopedic surgery treatments. According to the Kerala Government's 'Disaster Management Directory – 2009,' this hospital is listed as one of the institutions.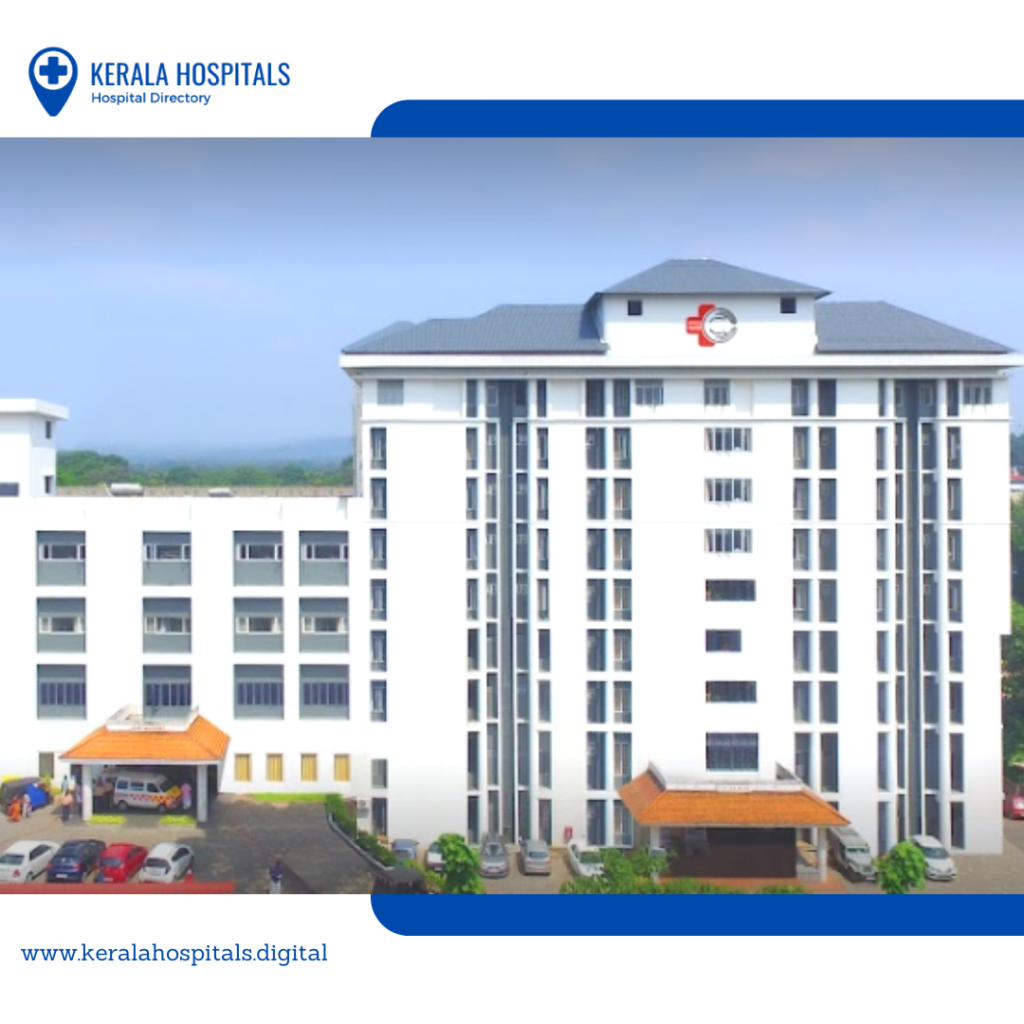 CMS Dermatology and Cosmetology Department provides cutting-edge treatment for skin, hair, and nail diseases, making it one of the best dermatology hospitals in the Idukki district. A major feature of the Dermatology department is that it offers a comprehensive range of treatments for both clinical and cosmetic skincare. It specializes in treating all skin-related issues including skin, hair, and nail ailments as well as problems like acne, pigmentation, hair loss, wrinkles, aging skin, and skin discoloration.
Address: River View Rd, Thodupuzha, Kerala 685584
Phone: 04862 350 350
After 50 years of existence, the St. John's Hospital at Kattappana is the main hospital in the High-range. This hospital has 450 beds and offers state-of-the-art facilities, serving as a tertiary care and referral center for all of the Idukki district and adjacent areas of the Theni district in Tamil Nadu. The dermatology and cosmetics department provides a lifetime of healthy skin, hair, and nails to every patient.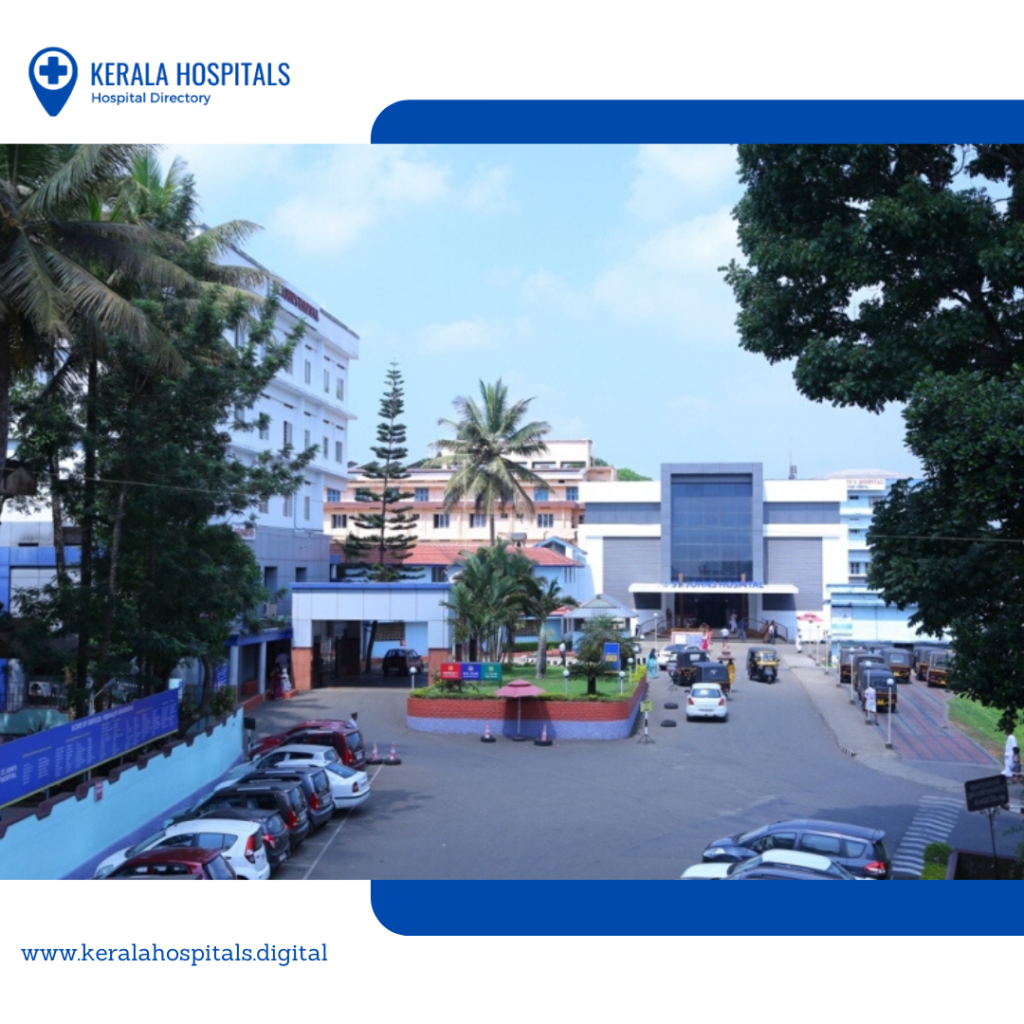 Address: Kattappana, Kerala 685515
Phone: 04868 257 000
Moolamattom Bishop Vayalil Medical Center was begun by the Sacred Heart Sisters in 1978 and hosts 200 beds of multi-specialty care. The hospital's departments include general surgery, orthopedics, obstetrics, gynecology, pediatrics, dental medicine, ophthalmology, neurology, pain management, dermatology, physiotherapy, clinical psychology, and emergency services.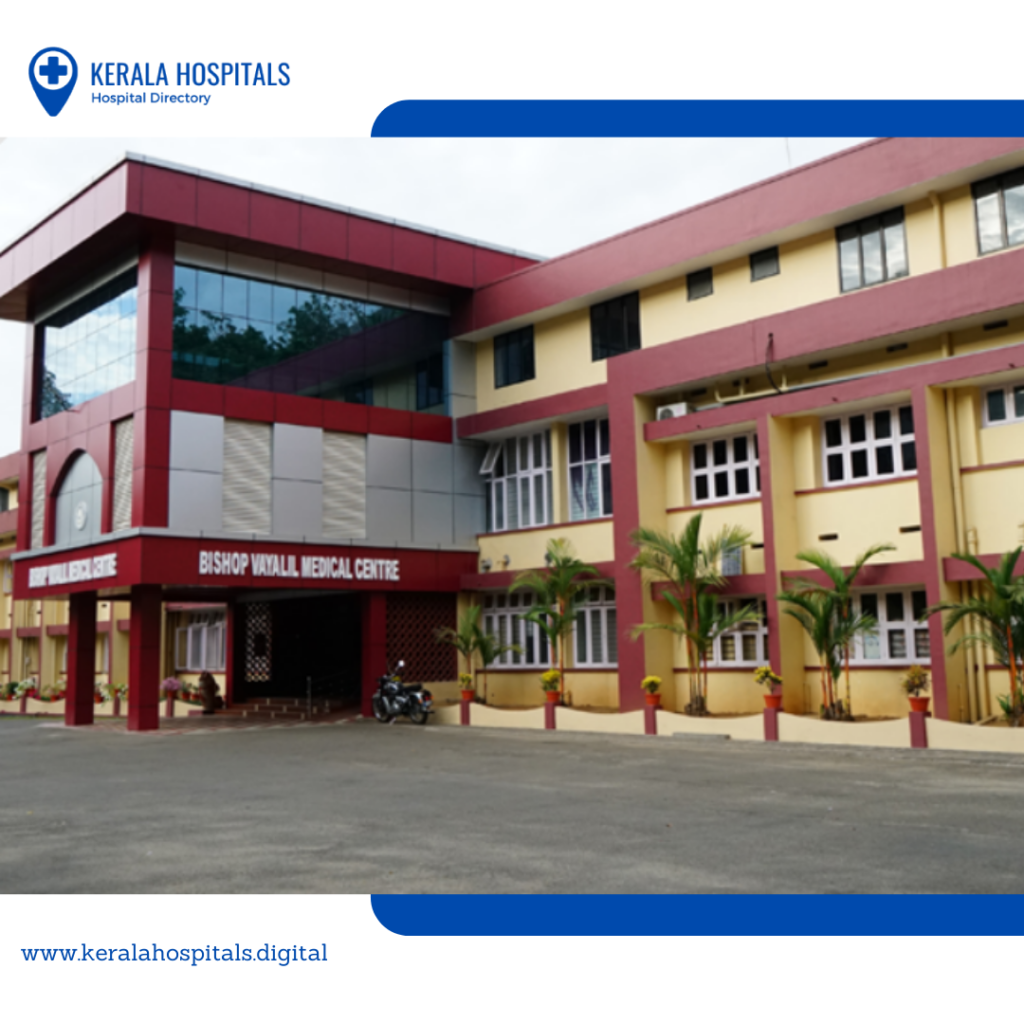 Address: Moolamattom, thodupuzha Road, Moolamattom, Kerala 685589
Phone: 04862 252 305
A medical trust hospital was established in 1965 in Mundakayam to address the health care needs of the roughly 1,80,000 residents who work in rubber plantations and estates in and around that area. The hospital is located in the Idukki district, one of Kerala's most backward districts. Congregation of Medical Mission sisters were tasked with managing and servicing the Hospital, which was built by a joint venture of plantation authorities and local residents. At the time, it had 30 beds, five departments, and a casualty department. On 25th June 1999, the ownership and management of the hospital were handed over to the diocese of Kanjirappally after 34 years of sincere and fruitful service to the people.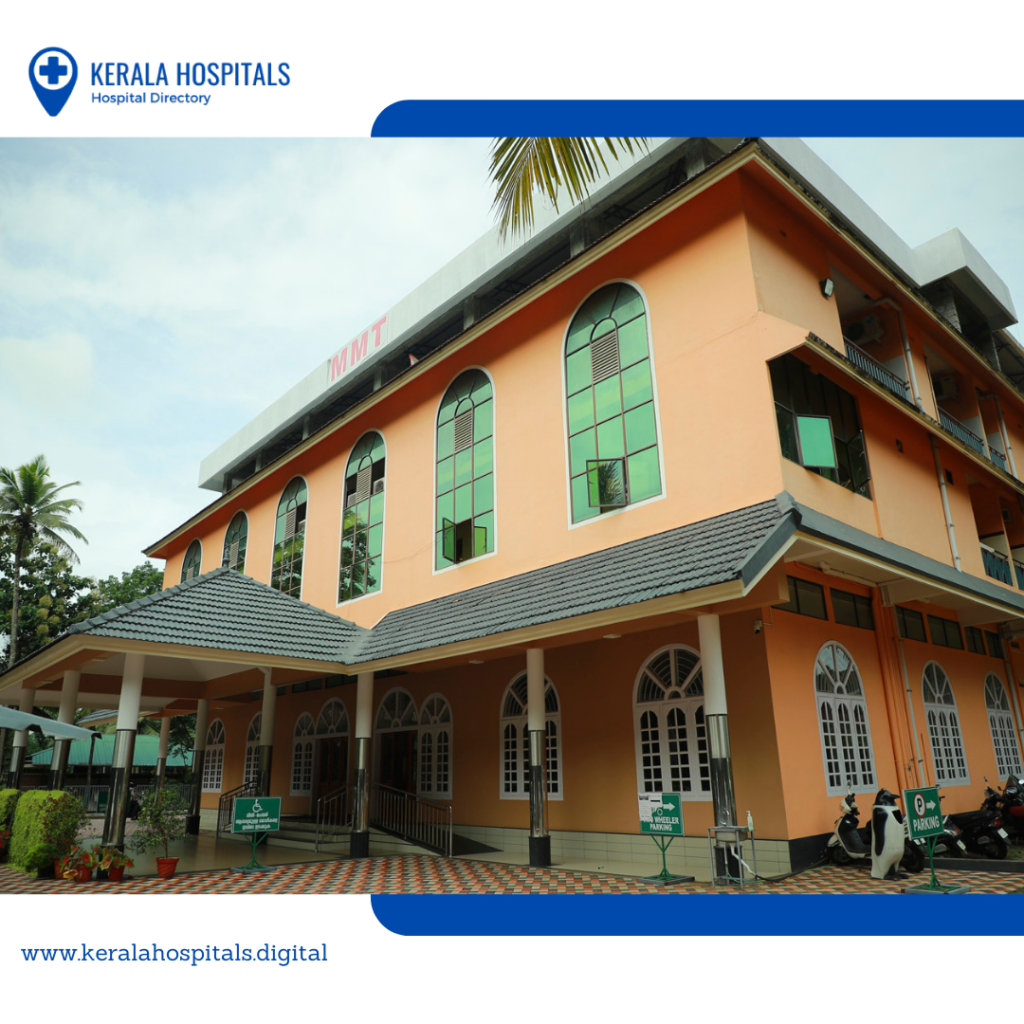 Children as well as adults with skin diseases, hair and nail complaints are treated by dermatologists by diagnosing, investigating, treating, and managing them. The MMT Hospital offers 24 hour surgical and medical dermatology services. Skin, hair, nails, and mucous membranes, which include the linings of the mouth, nose, and eyelids, are treated by specialists. Every Tuesday 3 PM and Every Saturday 7.30 AM are doctors' hours at MMT Clinic.
Address: Paloorkavu Road, Mundakayam, Kerala 686513
Phone: 094464 62500
Al-Azhar Medical College & Super Specialty Hospital in Thodupuzha, Kerala, is a centre of excellence in the heart of the Idukki district. The Al Azhar Medical Complex provides patients with world-class care with its state-of-the-art infrastructure, highly qualified doctors, and a wide array of medical services. In addition to Al Azhar Medical College, there are 12 other sister institutions all located in Thodupuzha and founded by the Noorul Islam Trust. The campus is an ideal environment to foster experiential learning and master the art of medicine. It is essential that the students are exposed to practical cases on a daily basis in order to build their exposure. Dermatology is the specialty concerned with diagnosing and treating skin conditions.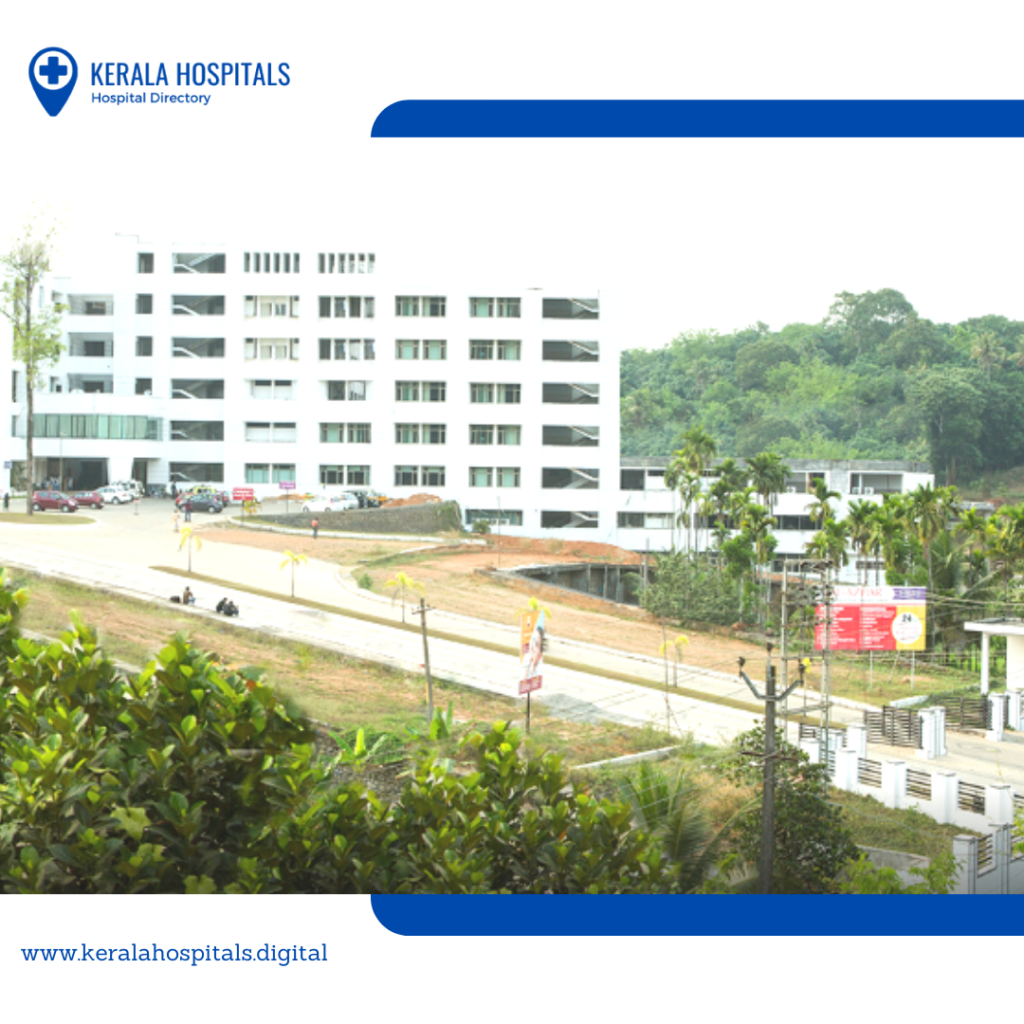 Address: Thodupuzha – Ezhalloor Rd, Kumaramangalam, Kerala 685605
Phone: 04862 223 000