Ahalia Women & Children's Hospital
Lakshmi Hospital
Avitis Institute of Medical Sciences
Valluvanad Hospital
Co-Operative Hospital
PK Das Hospital
PIMS Hospital
Crescent Hospital
Mother Care Hospital
Paalana Hospital
Within the serene surroundings of Ahalia Health Heritage and Knowledge Village lies Ahalia Women and Children's Hospital (AWACH). As one of the largest women and children's specialty hospitals in Kerala, India, AWACH has both a large infrastructure and facilities. AWACH takes great pride in its team of experienced doctors, nurses, and paramedics who work 24 hours a day to ensure that you receive the highest quality of care. Pediatrics is not just limited to treating sick children but also seeing children for other common problems, such as nutrition counseling, obesity treatment, vaccine administration, and well-baby care.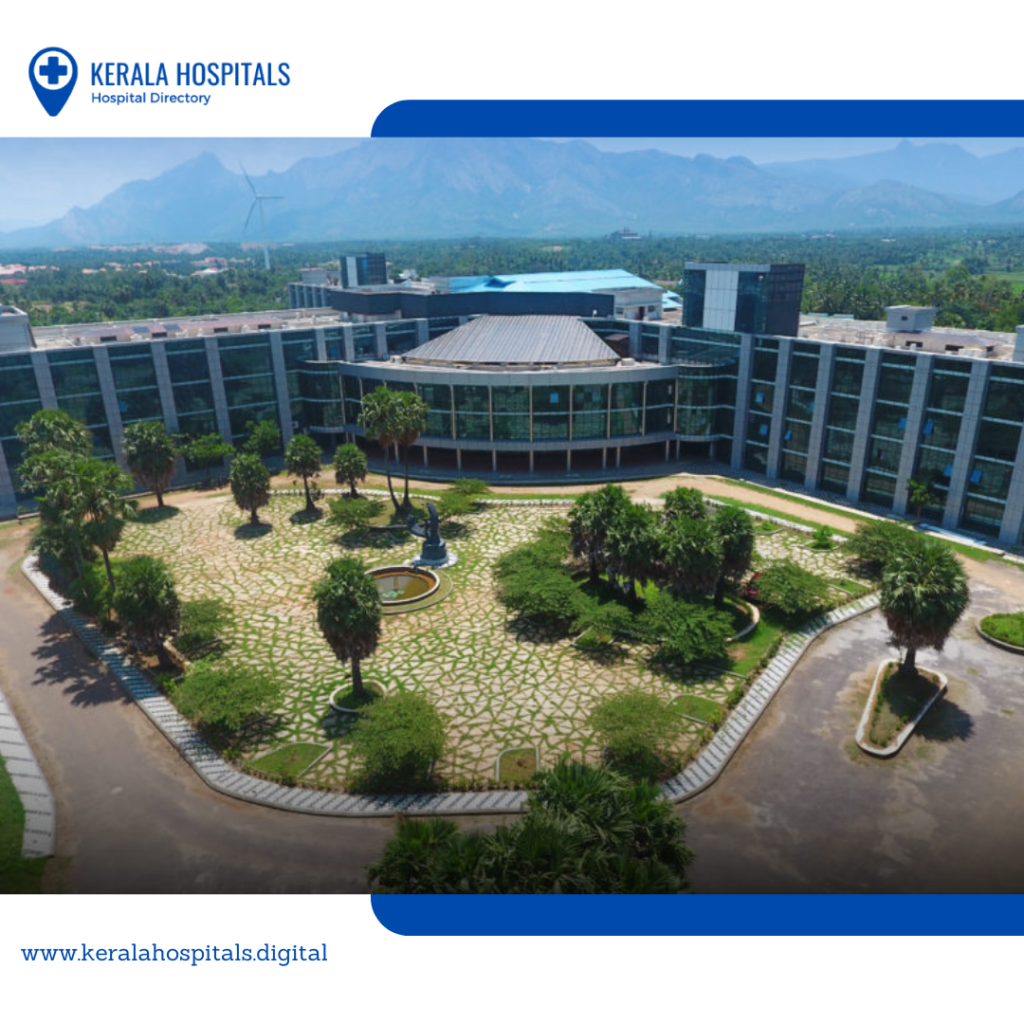 Gynecology and Obstetrics specialists conduct all complicated gynecological operations and extremely difficult deliveries at any hour of the day, and a renowned neonatology department handles even the sickest and most fragile newborns.
Address: P.O, Ahalia Double Rd
Ahalia Campus, Kozhippara, Kerala 678557
Phone: 04923 226 000
A major referral cardiac center in Palakkad, Kerala, Lakshmi Hospital is a Super Specialty Hospital. On 27th August 1972, Dr. Kalyani G Menon and Adv PG Menon founded Lakshmi Hospital as a 6-bed maternity nursing home. The hospital is driven to greater heights by Dr. Kalyani G Menon, who has 55 years of experience in the field of medicine.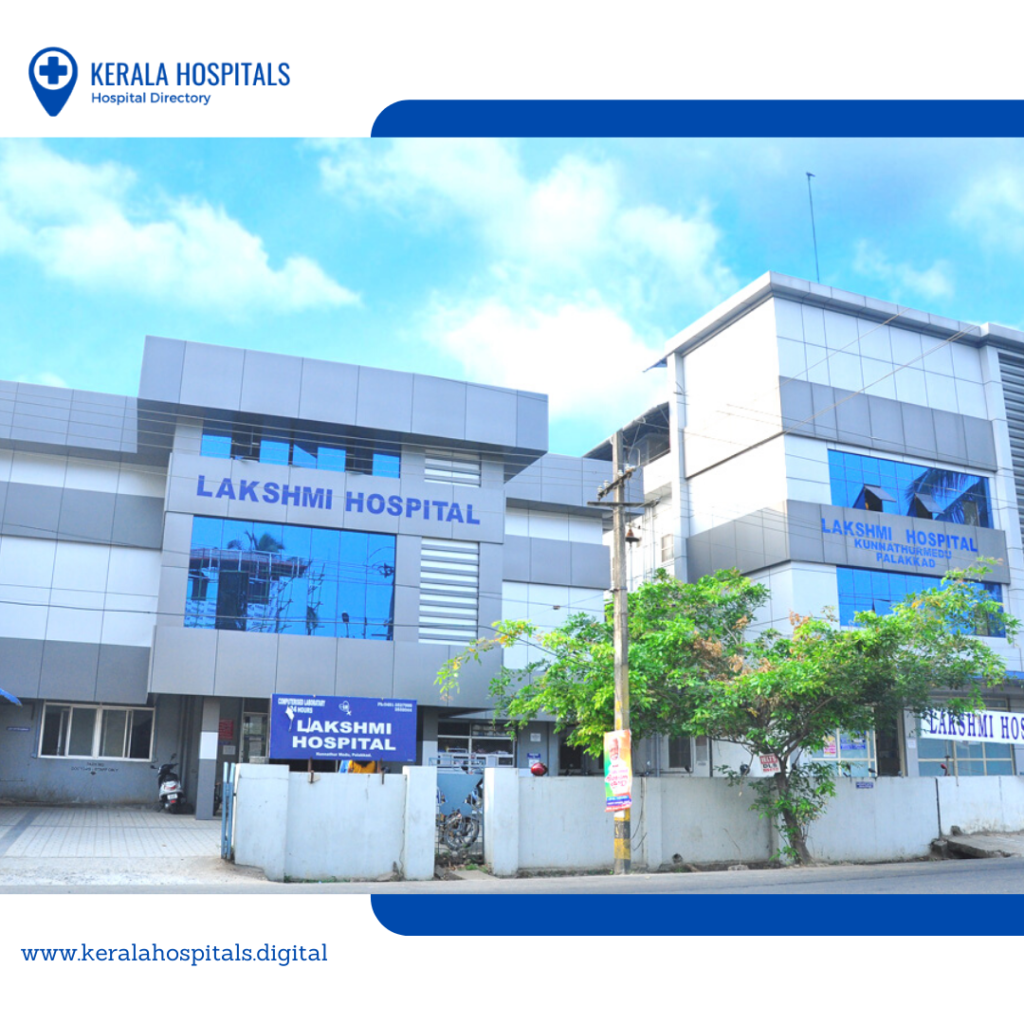 A tertiary center for cardiac care has opened in Palakkad at Lakshmi Hospital. Provide quality, affordable healthcare to the people of Palakkad. This institution is rooted in the same values that helped start it. Initially, a center was established on Chittur Road, and later, one on Coimbatore Road was opened in 2012. The Obstetrics and Gynaecology department is among the oldest in the district. Patients can benefit from the expertise of Dr. Kalyani G Menon, Dr. Bhindu, and a variety of specialists.
Features
Over 36000 normal deliveries and C-sections have been performed by the department
The department is fully equipped to deal with all obstetrics and gynecology cases
Mothers and babies have been happy and healthy due to the patient-friendly atmosphere and personalized attention of staff.
The department also offers specialized care for high-risk antenatal cases, with well-equipped operation theatres and labor rooms
Neonatal and immediate postnatal areas and nurseries are supervised by senior pediatricians and are well-equipped with heaters, phototherapy units, and all other necessities needed for the health and welfare of newborns.
The clinic also offers treatment for infertility cases
Address: Chittur Road, Palakkad
Phone: 9447726999 , 9495252999, 9633272999
Founded in Palakkad in Kerala, Avitis was inspired by the dream of building a world-class health care facility there. Honorable, Chief Minister of Kerala Shri Pinarayi Vijayan laid the foundation stone for the hospital on 31st March 2016 and inaugurated it on 16th June 2020. This 200-bed hospital provides tertiary care that is of the highest quality. The facility is located in the valley of Nelliyampathy mountains, at Nemmara, on top of a small hill within the town limits.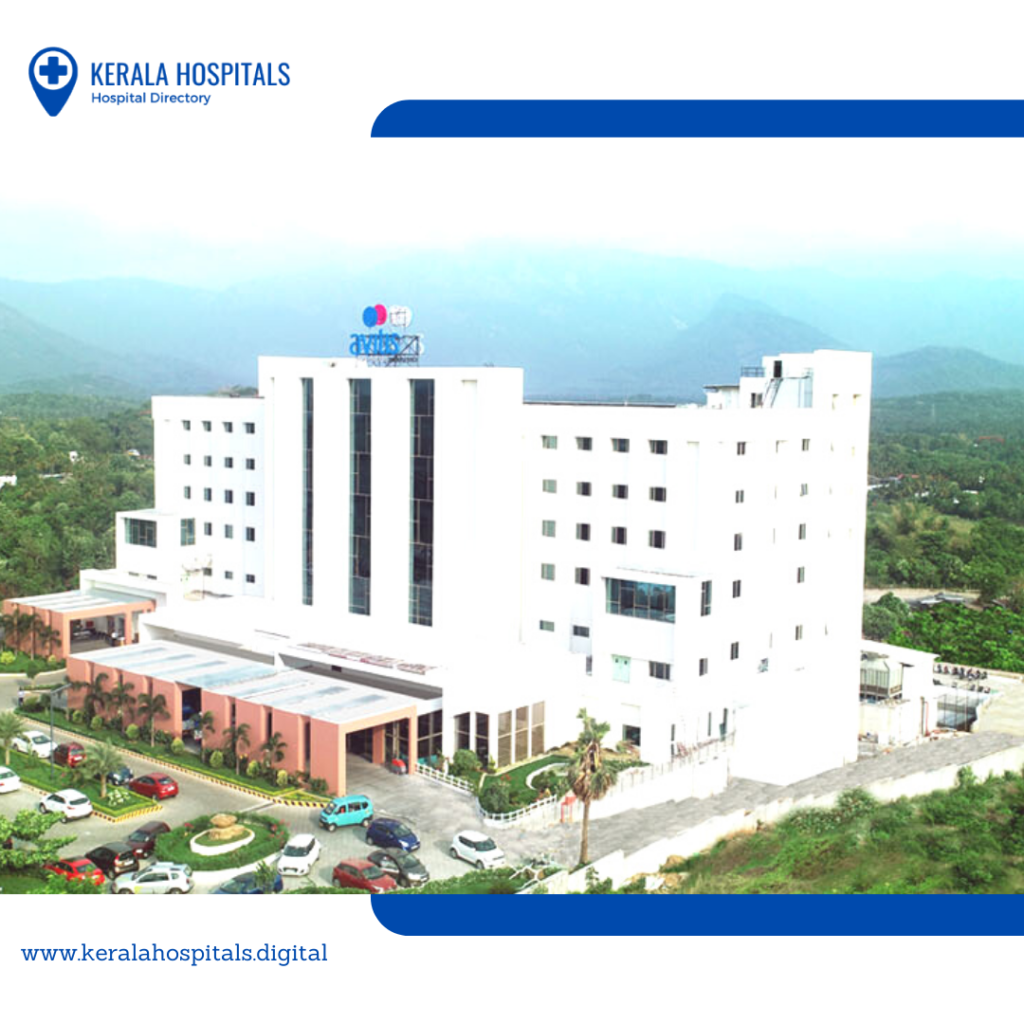 The Department of Obstetrics and Gynaecology provides comprehensive reproductive health and gynecological services to women. A tertiary care center, the hospital treats obstetric and gynecological conditions from all over the country. Special attention is given to high-risk pregnancies and critical care during pregnancy
Address: Building#: XX/882, Pollachi- Trissur Main Road
Near Japamalarani Church, Nenmara, Kerala 678508
Phone: 04923 225 500
Valluvanad Hospital has raised the bar for treatment and nursing at the Malabar icon of hospital care. Through facilities and atmosphere, they strive to reach as many patients as possible with care and kindness. Its journey in the field of healthcare began and has now lasted 25 years. Valluvanad Hospital has given its patients and clients the utmost care and dedication since its inception. The growth of Valluvanad Hospital has been remarkable since its humble beginnings.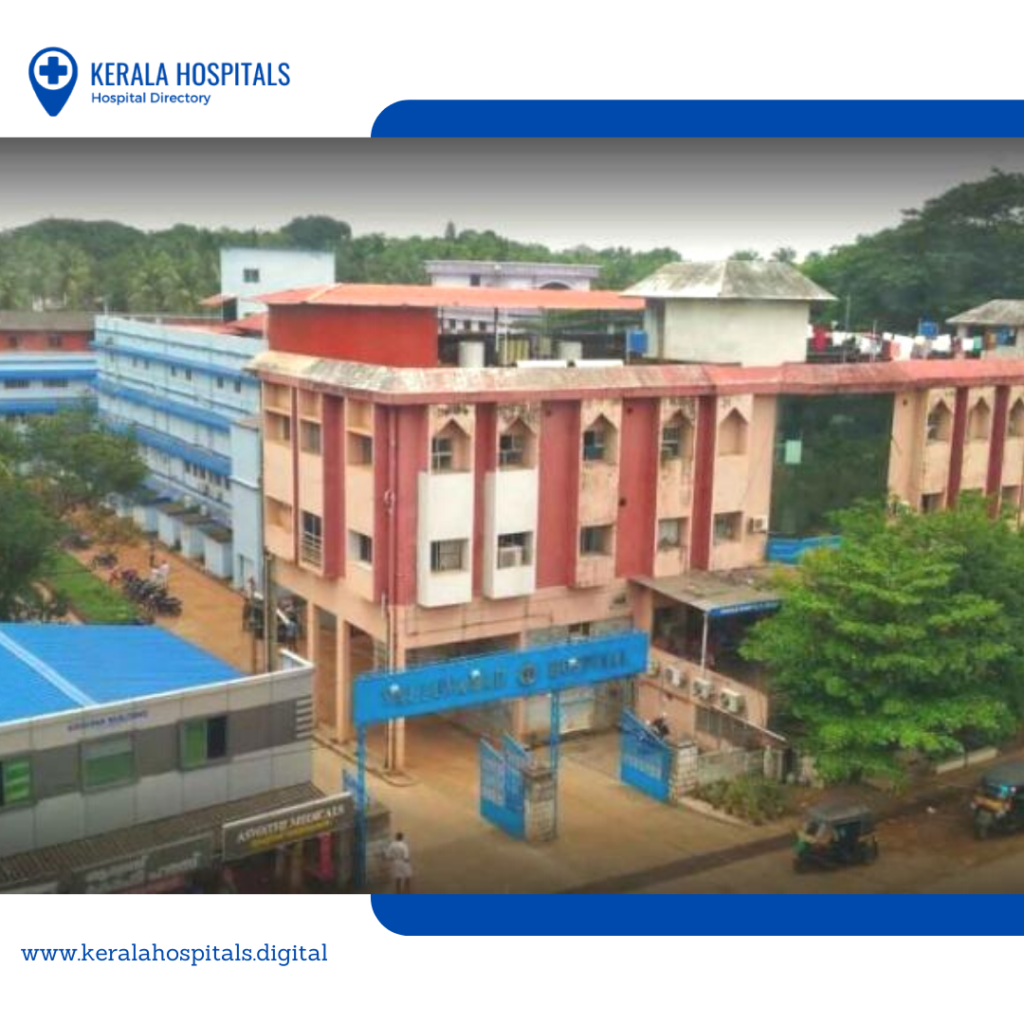 The hospital has grown into a multi-specialty facility with 300 beds and all the latest and most advanced diagnostic and treatment equipment. The Valluvanad Hospital stands out as the only facility in Malabar equipped with electrophysiological studies (E.P. Study). The hospital's hallmark is highly skilled and comprehensive medical and surgical specialties. As well as their well-known, traditional Gynecology department, we have a fully equipped and advanced department for Cardiac and Thoracic ailments to handle all types of investigations and surgeries. Valluvanad Hospital has developed a niche in the sphere of health care in Malabar. It is patient and client trust that has allowed us to accomplish all these things.
Address: Valluvanad Hospital Complex, Kanniyampuram
Ottapalam, Kerala 679104
Phone: 0466 224 4423
The Rajiv Gandhi Co-operative Hospital is located on 9 acres out of the 34 acres owned by the Hospital at Kallekkad, just 6 km from Palakkad town along the Palakkad – Ottappalam Road. Several transportation options are available at this location, including public buses, taxis, and autos. All necessary infrastructure such as water, electricity, drainage, telephones, etc., are available on site.
Women receive comprehensive obstetric and gynecological services from the Department of Obstetrics and Gynecology. Pregnant women with high-risk pregnancies receive special attention while in the hospital as well as those with critical conditions.
Address: No. P.878, Court Road, Opp Govt District Hospital Santhi Nagar
Sultanpet, Palakkad, Kerala 678001
Phone: 0491 253 6293
PK DAS INSTITUTE OF MEDICAL SCIENCES is a highly specialized super-specialty hospital at Ottapalam in Kerala, located along the banks of the river Nila. Healthcare is provided at the least possible cost in the hospital. PK DAS INSTITUTE OF MEDICAL SCIENCES, named after its founder, is a center of medical excellence. Doctors with extensive experience and expertise available 24 hours a day in Obstetrics & Gynecology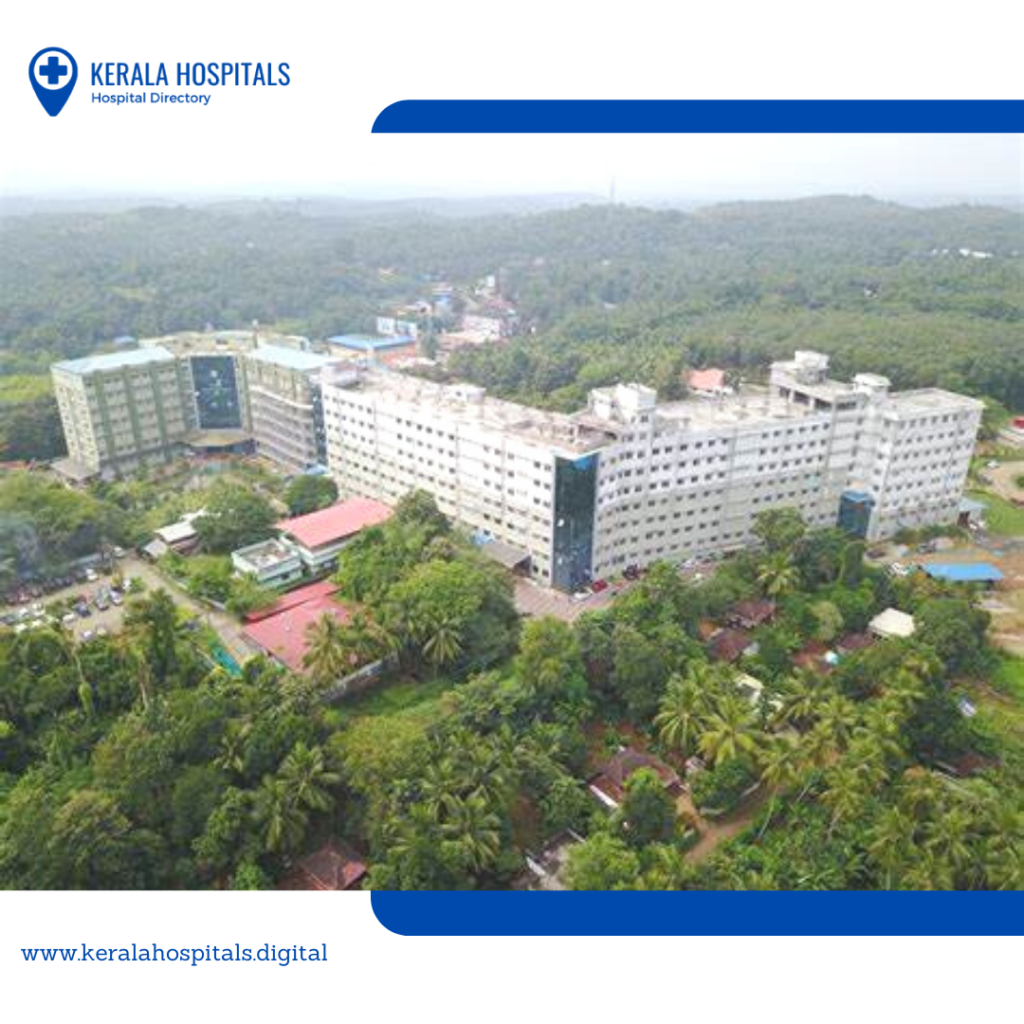 Obstetric high-risk cases are managed with precision in conjunction with the Department of Pediatrics. Cases related to Gynecology include Entonetosis and Malicnences of endometriosis cervix and ovaries including radical hysterectomy. Both partners in need will be treated for infertility starting with a basic diagnostic procedure and then with Laparoscopy and Hysteroscopy
Address: Vaniamkulam, Ottapalam
Kerala 679522
Phone: 0466 234 4500
The Palakkad Institute of Medical Sciences lies on the State Highway in Walayar, opposite Deer Park. This new health care hub can be found between Coimbatore and Palakkad, close to the Kerala – Tamilnadu border. Being managed by the V N Public Health and Educational Trust, Calicut, the facility offers a wide range of medical services to its patients, including General Medicine, Dermatology, Paediatrics, and General Surgery. A Medical Service center established by the Chairman of the Trust, Mr. Anikumar, could provide ideal conditions for advanced medical treatment.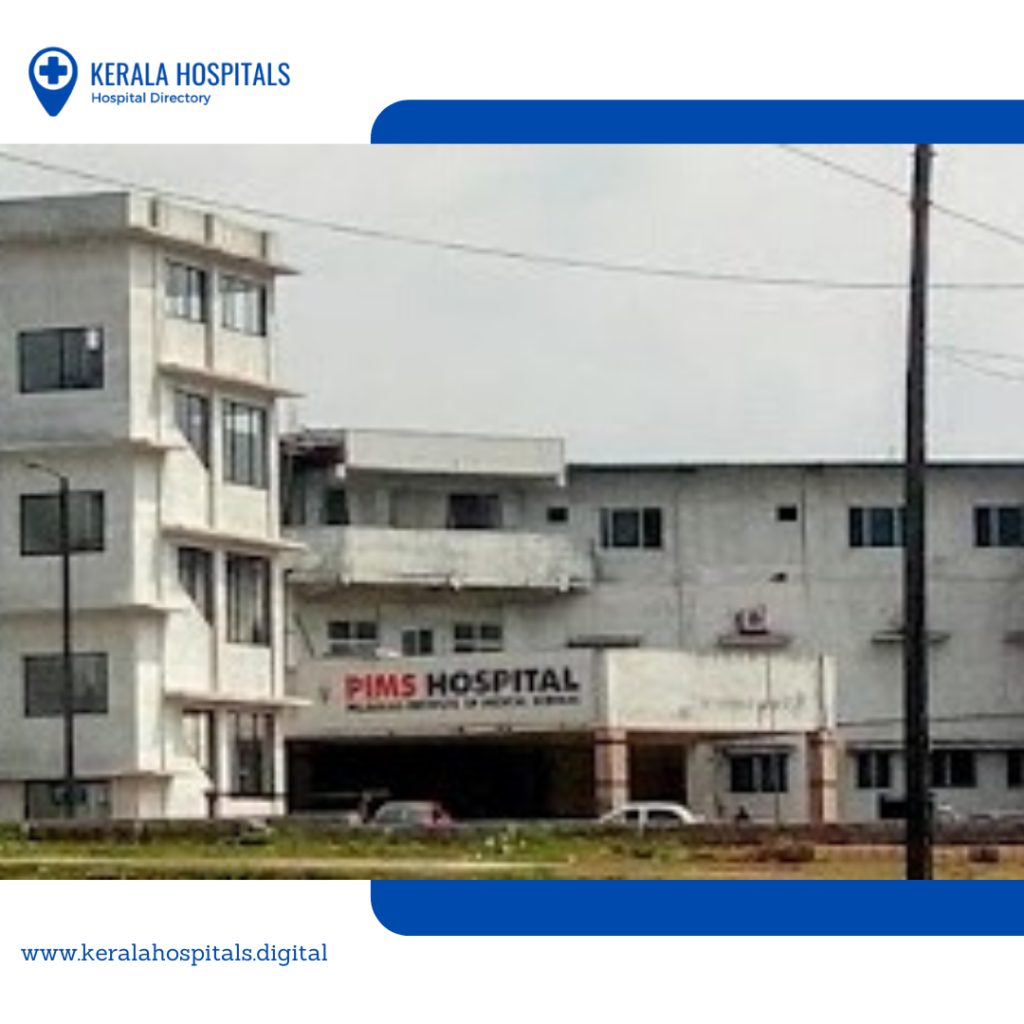 PIMS' Department of Gynaecology provides a wide range of services to unborn children and pregnant women, as well as efficient management of diseases related to women's health. In addition, the department provides cutting-edge technologies with high-quality care, providing high-risk pregnancies and late pregnancies, fertility treatments, among others.
Address: Palakkad Institute of Medical Science, opposite Deer Park
Pudussery East, Kerala 678624
Phone: 0491 286 2777
On May 1, 1997, Crescent Hospital was inaugurated under the auspices of Crescent Medical Centre Ltd. A new era of professional medical care began in Alathur with the opening of this Hospital. This was the first time the people of the thaluk, numbering around 4 lakhs, were able to seek expert medical advice and efficient treatment in their locality for their ailments.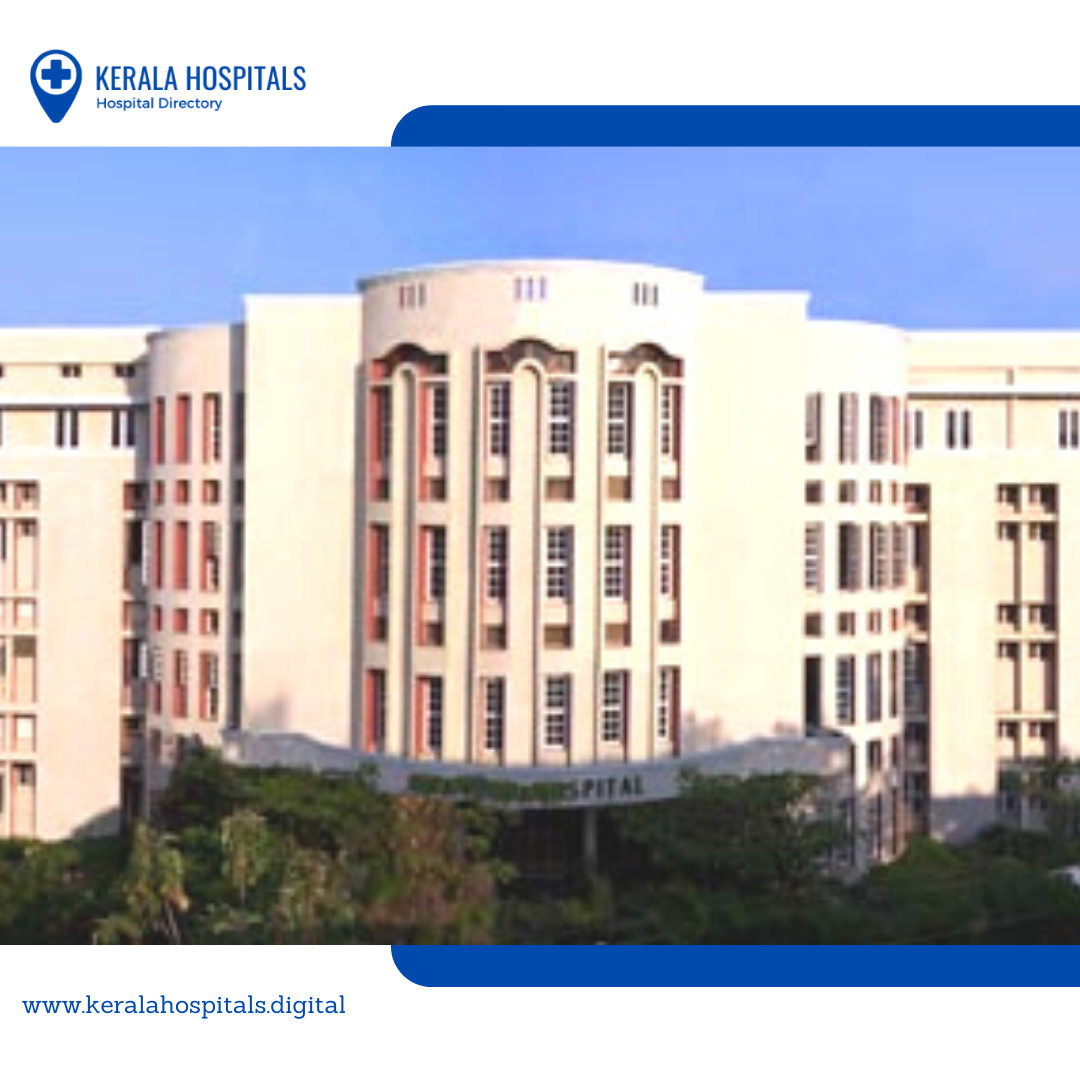 Dr. Anies, MBBS, MRCOG-OBS & GYN, leads the Obstetrics & Gynaecology Department, which is the most reputable birthing centre in the district. It offers CTG-Fetal Monitor, transvaginal ultrasound, and around-the-clock emergency service, making the unit a reference centre for primary health care centers in the vicinity.
Address: Court Road, PO
Alathur, Kerala 678541
Phone: 04922 223 321
The Mullas group founded Mother Care Hospital (Est. 2008) with the aim to provide state-of-the-art healthcare at an affordable cost to help fulfill its social responsibility to its local community. An integrated multispecialty center providing state-of-the-art infrastructure, facilities, and instruments for smooth enrollment and treatment so that everyone regains good health and well-being.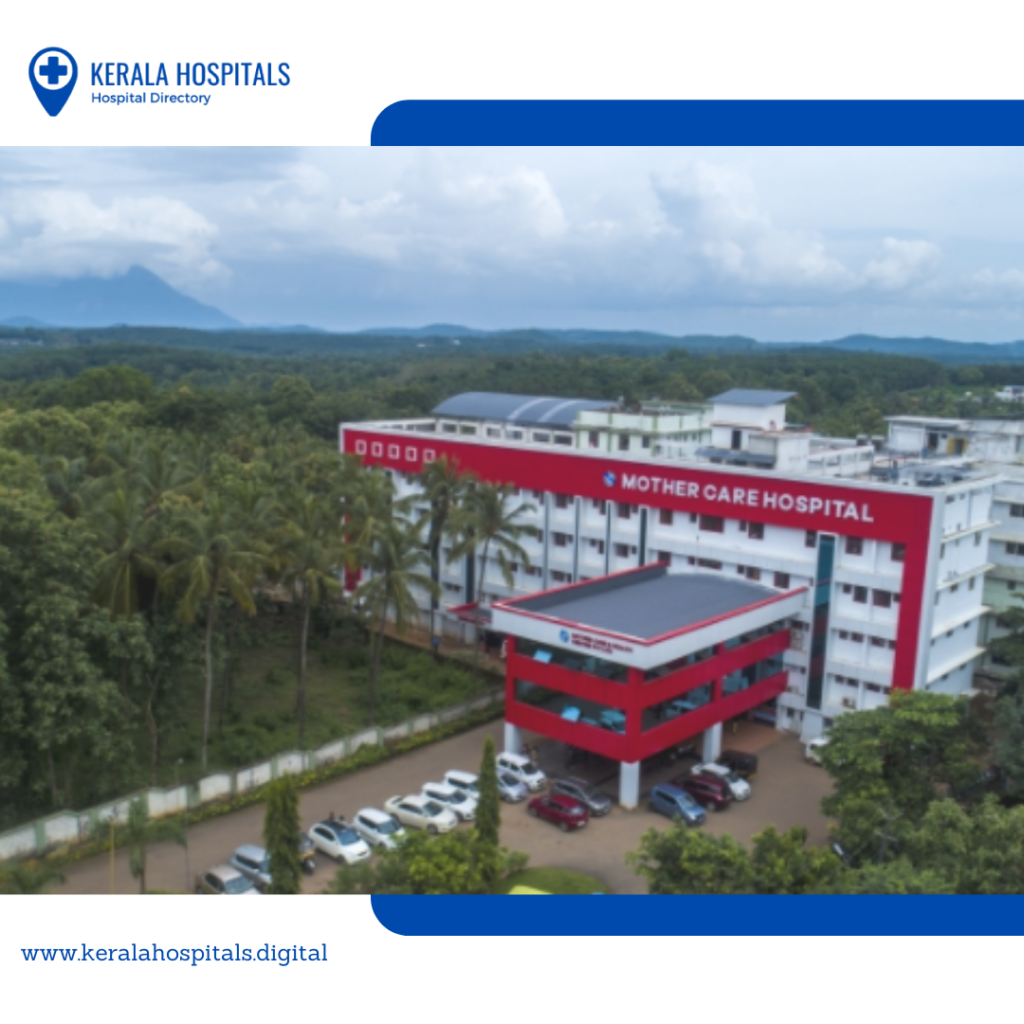 At Mother Care Hospital, the Obstetrics and Gynaecology team provides comprehensive treatment and can support women throughout their lives, starting with adolescence, pregnancy, normal delivery, and post-natal periods through menopause. Pregnant women receive specialized care for such complex cases through targeted ultrasounds and help them deliver healthy babies. As a result of state-of-the-art labor suites/operation theatres (both for open and minimally invasive laparoscopic procedures), a modern well-equipped Neonatal intensive care unit, and a team of dedicated nursing staff, the hospital is fully equipped.
Address: National Highway 966, Vattambalam
Kumaramputhur, Kerala 678583
Phone: 04924 227 700
In the heart of Kerala, Paalana Hospital is a dream born by Malabar Medical Mission Trust. The main building has three floors and is 1,70,000 square feet. Among the facilities in this building are spacious reception and registration departments, and advanced medical laboratory, a pharmacy, and a number of departments and their attachments. We have a capacity of more than 250 beds, including general wards, single bedrooms, and standard rooms. The Institute is equipped with a full-featured Operation Theatre complex comprised of five theatres with the latest technological equipment. The hospital has the best intensive care unit in Palakkad, equipped with ventilators, as well as medical ICU, surgical ICU, neuro ICU, pediatric ICU, and a well-equipped Neonatal ICU. The hospital has a modern scanning department with qualified optical staff along with an excellent physiotherapy department. There is also a clean and hygienic Canteen within the complex.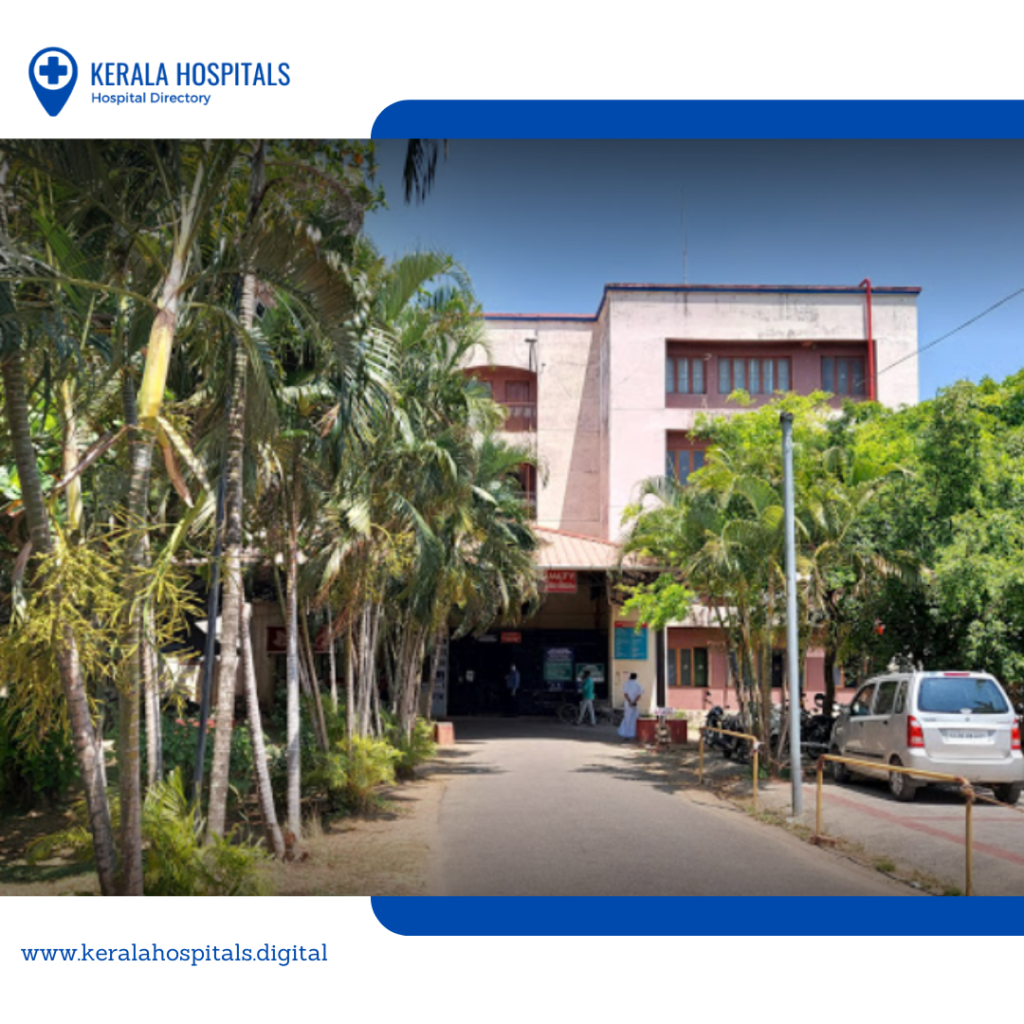 At Paalana Hospital, the Obstetrics and Gynaecology team provides comprehensive treatment and can support women throughout their lives, starting with adolescence, pregnancy, normal delivery, and post-natal periods through menopause.
Address: Kannadi.P.O Palakkad
Palakkad Town, Palakkad – 678701
Phone: 8281773283 | 0491 2520901 | 04912520900