ST.Thomas Hospital
Lifeline Hospital
Holy Cross Hospital
Muthoot Hospital
Believers Church Medical College Hospital
ST.Gregorios Medical Mission Hospital
Pushpagiri Medical College Hospital
The late Captain Dr. A K Cherian founded St. Thomas with a strong desire to "Live To Serve The Needy." He, as a doctor, decided to serve the community without expecting any rewards or gains. The hospital is committed to delivering excellent treatment and services with love and compassion. Equipped with state-of-the-art facilities, the doctors and staff work together to provide exceptional care for patient recovery.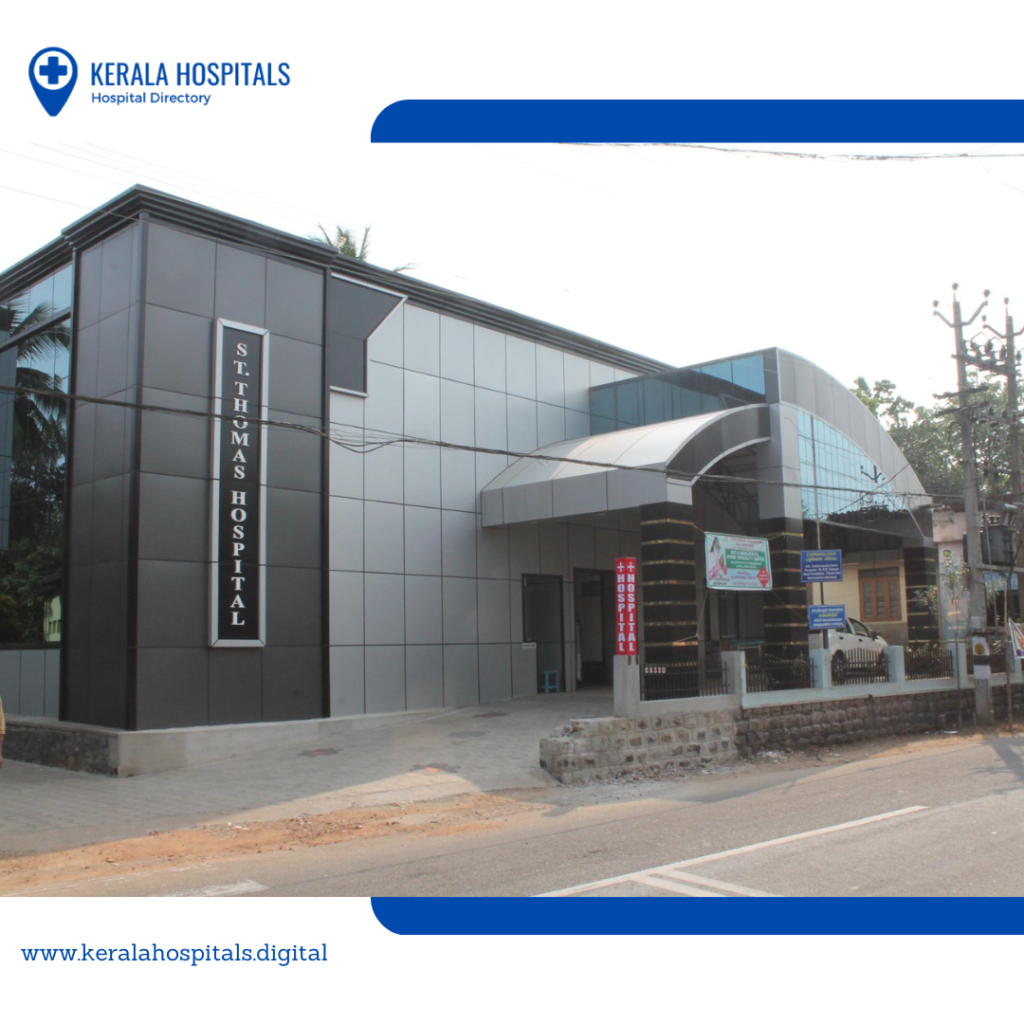 St. Thomas is a leading cardiology hospital in Pathanamthitta, providing treatment for cardiac ailments. The department offers 24*7 emergency consultation and ICU care. Cutting-edge facilities are available in the cardiology department, including Echocardiography (ECG), Echocardiogram (Echo), and Holter Monitoring.
Address: Malakkara P.O., Aranmula Village, Pathanamthitta, 689532
Phone: +91 4682 317 494, +91 4682 317 337, +91 9495 349 852
One of the most trusted names in health care was born on April 24th, 2005, when Dr. S Pappachan, a well-known Obstetrician, Gynecologist, and Fertility Specialist, founded Lifeline. As a result of their dedication to ensuring the needs of the communities they serve, they've experienced success and sustained growth.
It is a multi-specialty hospital with the latest technologies and facilities. By providing comprehensive treatment for infertility, gynecology, obstetrics, pediatrics, genetics, bariatric surgery, urology, radiology, general medicine, and general surgery, their competence keeps growing exponentially.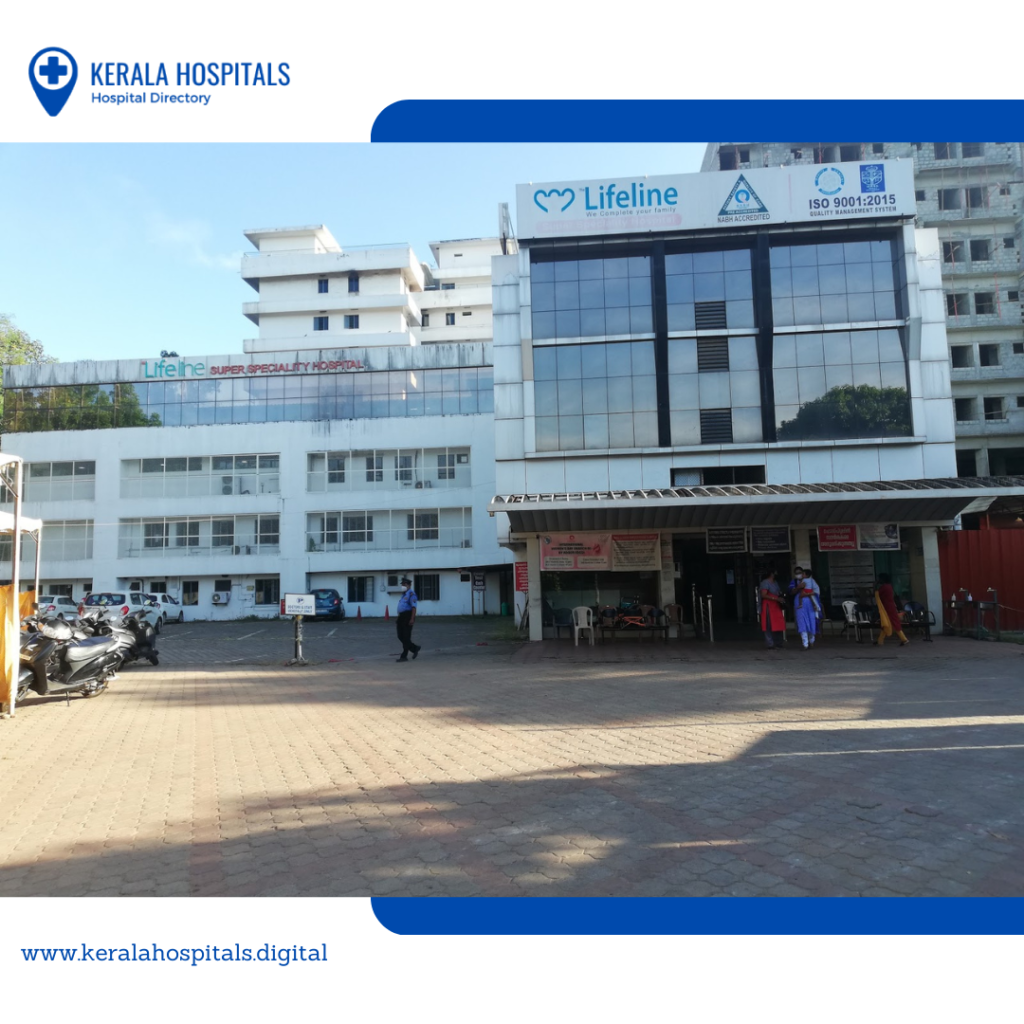 In June 2019, the Department of Cardiology was established to provide cardiac assistance to the needy. Seeing the need for this specialty service in this part of our state, the great visionary Dr. Pappachan took the initiative to establish this unit with his colleagues. Under the leadership of Dr. Thomas Mathew MD (Medicine), DM (Cardio), FACC, FSCAI, FESC, this unit provides cardiologic assistance to patients. Keeping the community safe from cardiac diseases remains the primary goal.
The unit is equipped with modern facilities, including ECG, Echocardiogram, Color Doppler, and Treadmill. The cardiology department is capable of treating all complicated cardiology cases and supporting other branches of medicine as well. They aim to ensure exceptional cardiac care that is affordable to the patients.
Address: 14th Mile, Melood P.O, Adoor, Pathanamthitta (Dist), Kerala, 691554
Phone: 04734 223 377
With the teaching sisters of Holy Cross agreeing to work at the Government Hospitals of Travancore in 1906, the vision of The Founder, "the need of the hour is God's will," had gradually been translated into action. The Sisters of the Holy Cross began providing healthcare in Adoor in 1955 after Chevalier Anthraper of Adoor experienced the angelic care of the Sisters of the Holy Cross at General Hospital Trivandrum.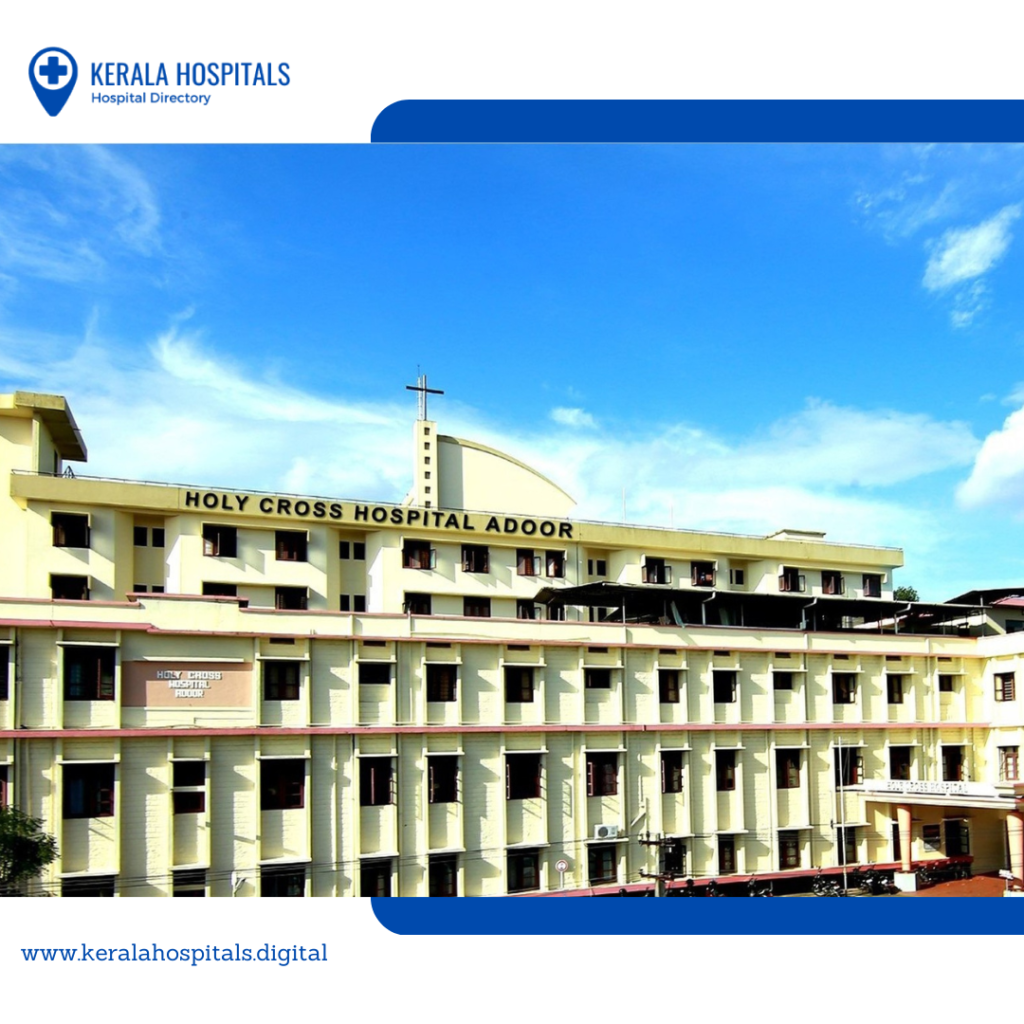 As part of its mission, the Department of Cardiology provides cardiac care to the needy. Equipped with modern facilities, the department offers comprehensive treatment services with great compassion.
Address: Kayamkulam – Pathanapuram Rd, Adoor, Pathanamthitta, Kerala 691523
Phone: 04734 234 500, 234502, 9496415991
A division of Muthoot Health Care, MGM Muthoot Medical Center is located in Pathanamthitta, in a cluster of majestic buildings surrounded by a picturesque hillock. In every aspect of its operations, the health care provider has been striving for excellence since it was founded on 11th July 2003 by the Muthoot Group. This hospital in Pathanamthitta has 300 beds. They are a leading multi-specialty facility with over 15 specialties and 9 super specialty departments.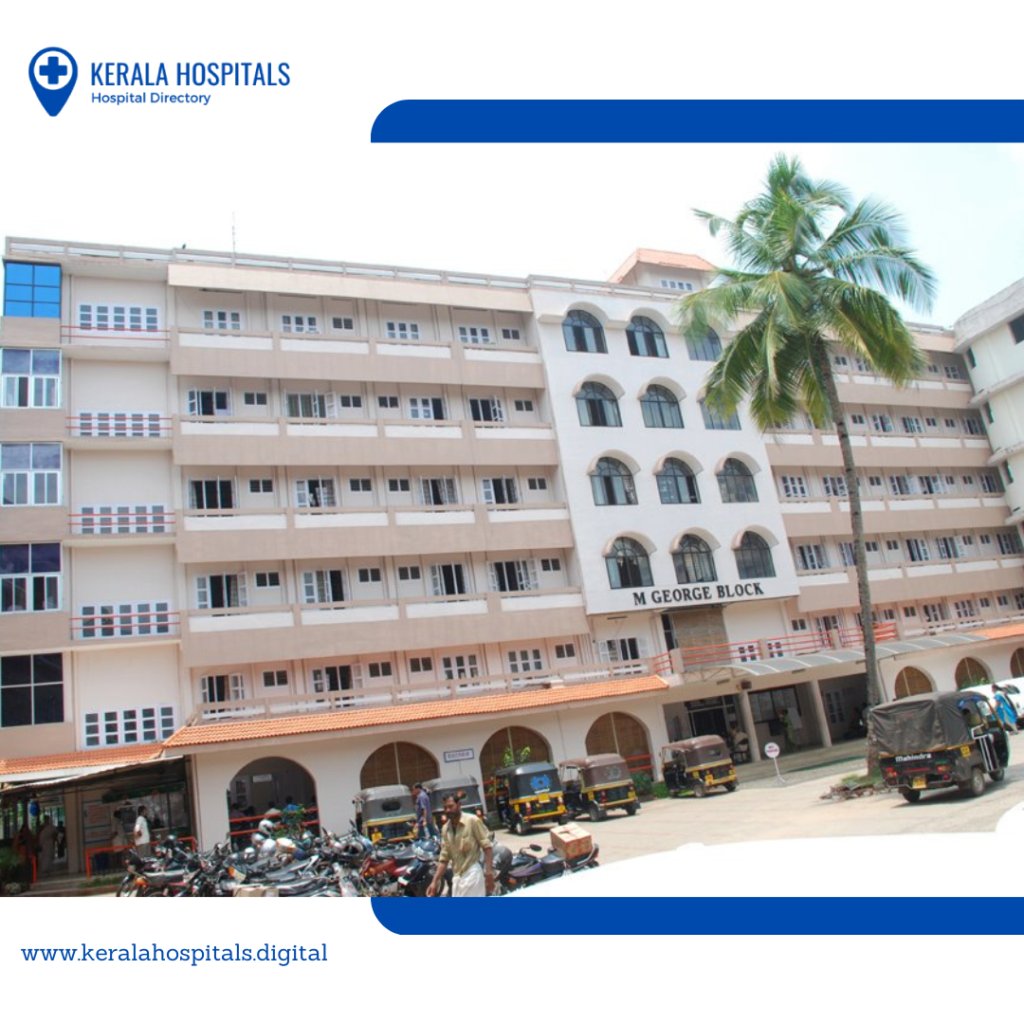 It was established to provide cardiac assistance to the needy. As one of the best cardiology hospitals in Pathanamthitta, the department delivers exceptional treatment services with state-of-the-art facilities. It is equipped with
Intensive Coronary Care Unit (ICCU)
Piped in Gas 4 Suction
Defibrillators
Fully Digital Color Doppler with a color Printer
Computerized Cardiac Stress Testing on Motorised Tread Mill
Holter Monitoring System
Thrombolytic Therapy
Ventilators
Arterial Blood Gas Analyser
Multi Parameter Monitors & Central Monitor System
Pacemaker, Angiogram, and Angioplasty
Address: Muthoot Hospitals, Kozhencherry, Kerala 689641
Phone: 0468 231 4000
Believers Church Medical College hospital is a tertiary care facility striving to provide quality holistic care at an affordable cost. Equipped with 750 beds and state-of-the-art facilities, the hospital offers a range of various specialty and super specialty services with great compassion. The treatment services are complemented by a strong laboratory and radiodiagnosis department. The cutting-edge facilities help in quick and accurate diagnosis.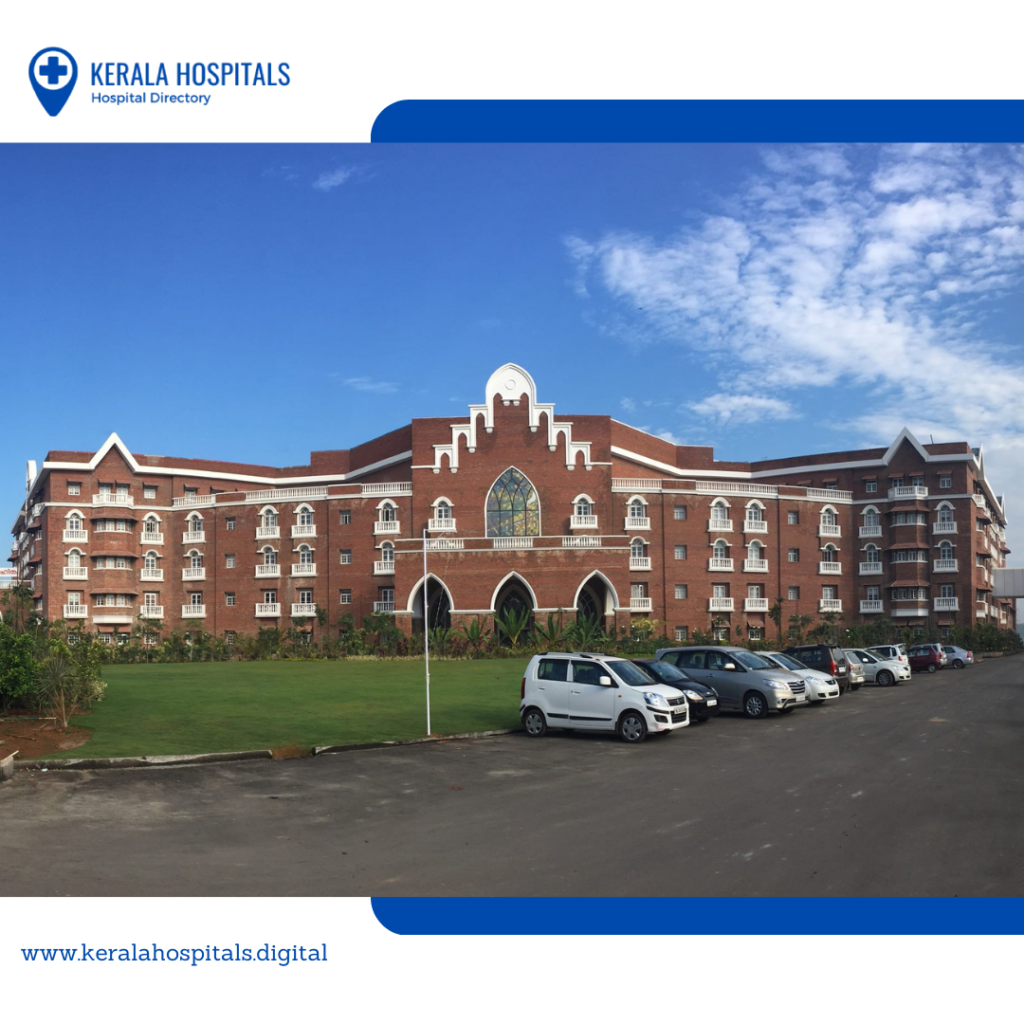 The Heart Centre is established with a vision to provide facilities of international standards to patients around the world. From newborns to the elderly, it delivers the best treatment services at an affordable cost. The department offers state-of-the-art care for cardiac ailments in a friendly and serene environment.
Address: St. Thomas Nagar, Kuttapuzha, Thiruvalla, Kerala 689103
Phone: +91 469 270 3100, +91 469 270 3101
The St. Gregorios Medical Mission Hospital was officially opened on the 11th of September 1975, with 50 beds and three departments. Over forty-five years, the Hospital grew to become a Multi-Specialty Hospital with 197 beds and the most modern facilities. The Kerala Orthodox Syrian Church owns and controls the Hospital. The Hospital is registered with the Travancore-Cochin Literacy, Scientific and Charitable Act with Registration No. A334/78.
Centre of Excellence in Cardiac Sciences at St. Gregorios Cardiac Centre provides a wide range of diagnostic and therapeutic medical technology to ensure high precision diagnosis, accurate treatment, and the best possible medical outcomes.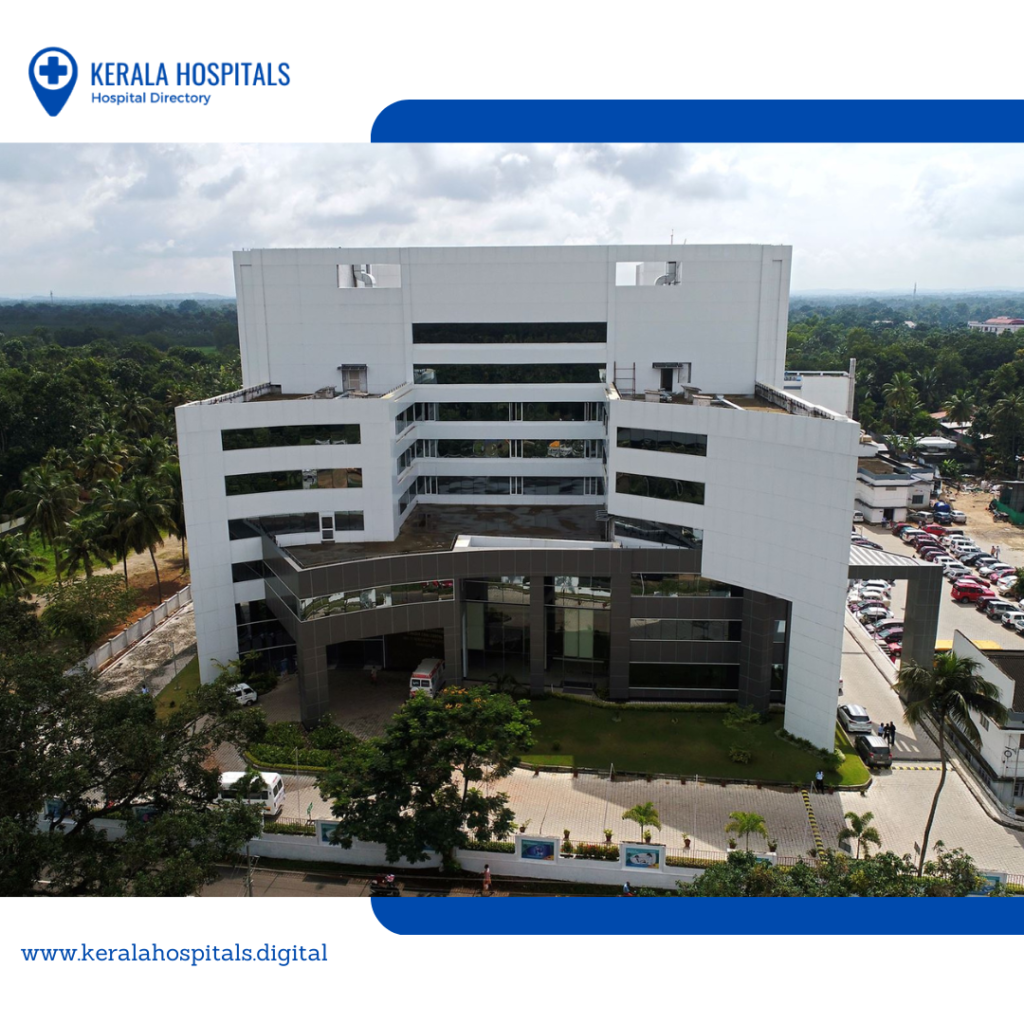 The centre is one of the most advanced facilities of its kind in the region. It provides advanced Cardiology, Interventional Cardiology, Electrophysiology, Cardiac Surgery, and Cardiac Rehabilitation for both adults and children. The centre of excellence in Cardiac Sciences is a world-class facility with a well-equipped Cathlab and state-of-the-art equipment and technology.
Address: Parumala, Near Parumala Church Post Office Road, Kerala, 689 626
Phone: 0479 231 7000, 0479 231 2266
Pushpagiri Medical College Hospital, Thiruvalla is regarded as one of the best healthcare providers. It has consistently achieved milestones in the medical field as a result of its advanced medical equipment and technologies. This healthcare facility has been able to grow and make new advances due to the tireless efforts of the dedicated stalwarts like doctors, nurses, and support staff. Better patient care is the ultimate objective of this facility. Located in a prominent area, the establishment is well connected to the rest of the city.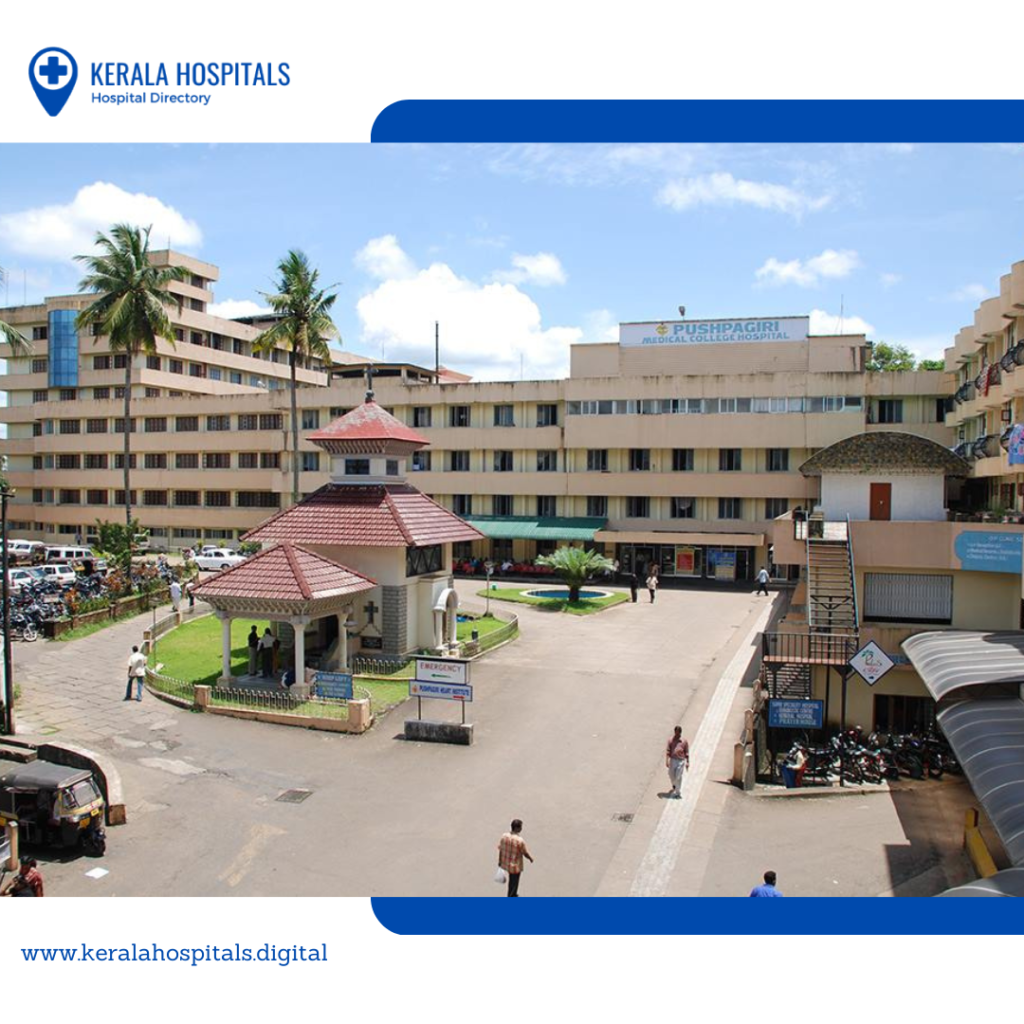 The cardiology department at Pushpagiri hospital is committed to providing medical and surgical care for cardiac ailments. It is equipped with an ultra-modern Cardiac Catheterization lab and other facilities. With an experienced and expert team of professionals, the department offers the best treatment services possible to ensure patient satisfaction.
Address: Pushpagiri Group of Institutions, Thiruvalla, 689101
Phone: +91 469 2700755