PMSA Memorial Malappuram District Hospital
MB Hospital
KIMS Al-Shifa Super Speciality Hospital
Malabar Hospital
DMS Hospital
Korambayil Hospital
Prashanthi Hospital
Nims Multispeciality Hospital
Aster Mims Hospital
PMSA Memorial Malappuram District Corp Hospital on Kottagunnu Road, and is one of the best hospitals in the city. Kottagunnu Road is the famous street in the city where the clinic is located. Numerous public transport options are available to reach the clinic from all major locations in the city.
There are separate waiting and consultation areas at the clinic, allowing patients to wait comfortably while waiting. Being a hospital with specialized services, they offer a wide variety of medical procedures. Obstetrics & Gynecology provides services and support to women at any stage of their lives. Various antenatal care packages are available to expectant mothers through the Maternity Department.
Address: Kottakunnu Rd, Up Hill
Malappuram, Kerala 676505
Phone: 0483 273 4407
Healthcare providers at MB Hospital LLP provide professional services of the highest quality. In 1989, the organization was founded with the aim of providing healthcare for all and promoting wellness. Since then, it has amassed a number of significant milestones. The treatment facility is located on NH 213 near Varangode, Down Hill. In 42 years, the hospital has grown into a five-floor, 250-bed facility with all the modern amenities. Over four acres of land are now devoted to the hospital, plus ample parking is available. The Government of Kerala awarded MB Hospital for being the first facility in Malappuram to introduce waste-water treatment technology.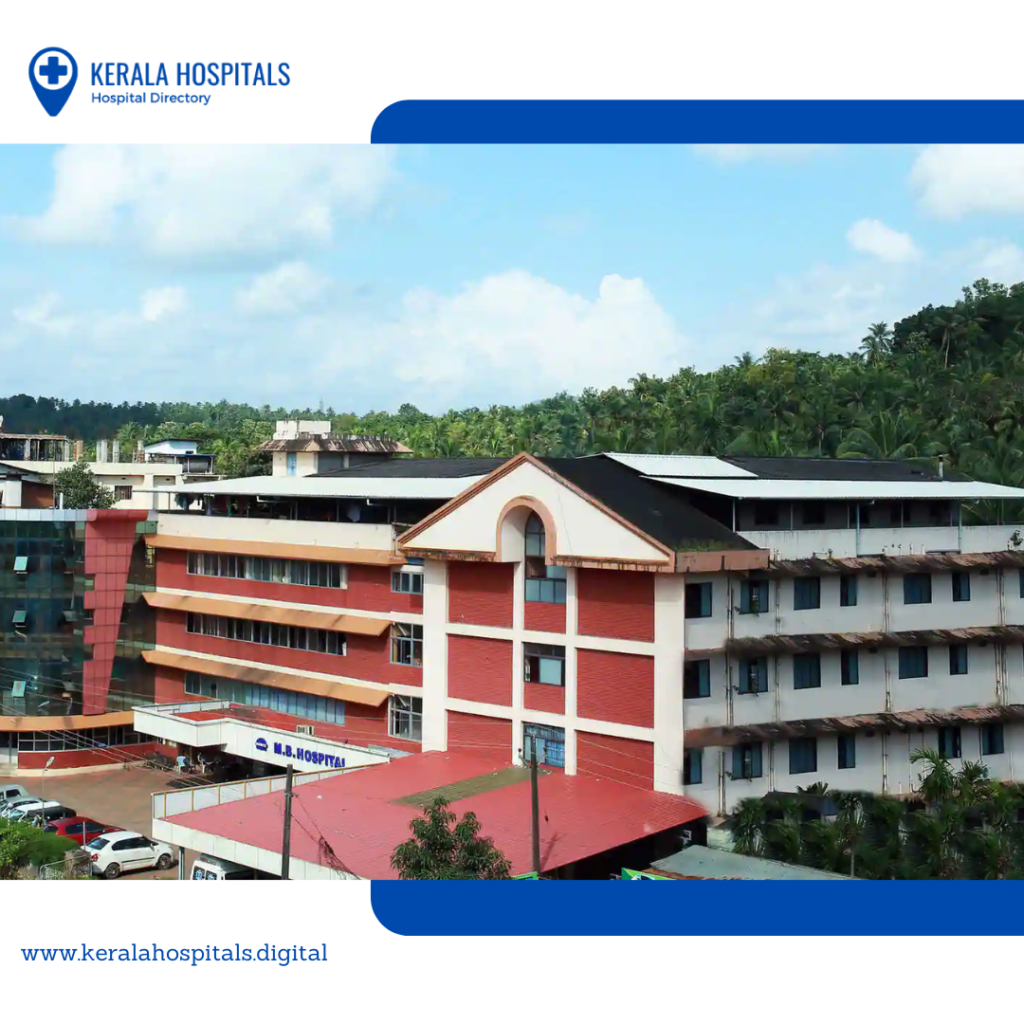 At MB Hospital, gynecology is treated by doctors who specialize in the field. The latest diagnostic technologies and treatments are used to provide superior care to women.
Address: Down Hill-Varangode Rd, Machingal, Down Hill
Malappuram, Kerala 676519
Phone: 0483 288 3333
KIMS Al-Shifa Super Specialty Hospital (formerly Al-Shifa Hospital Private Limited). Established in 1989 as an NRI venture, this multi-super-specialty tertiary level hospital has 450 beds, over 30 disciplines of various specialties and super-specialties, and more than 80 consultants of national renown. With over 850 employees, KIMS Alshifa is a comprehensive hospital providing total health care to international standards. It is accredited by the National Accreditation Board for Hospitals & Health Care Providers (NABH) and the National Board of Examinations (Govt. of India) for PG studies in various disciplines.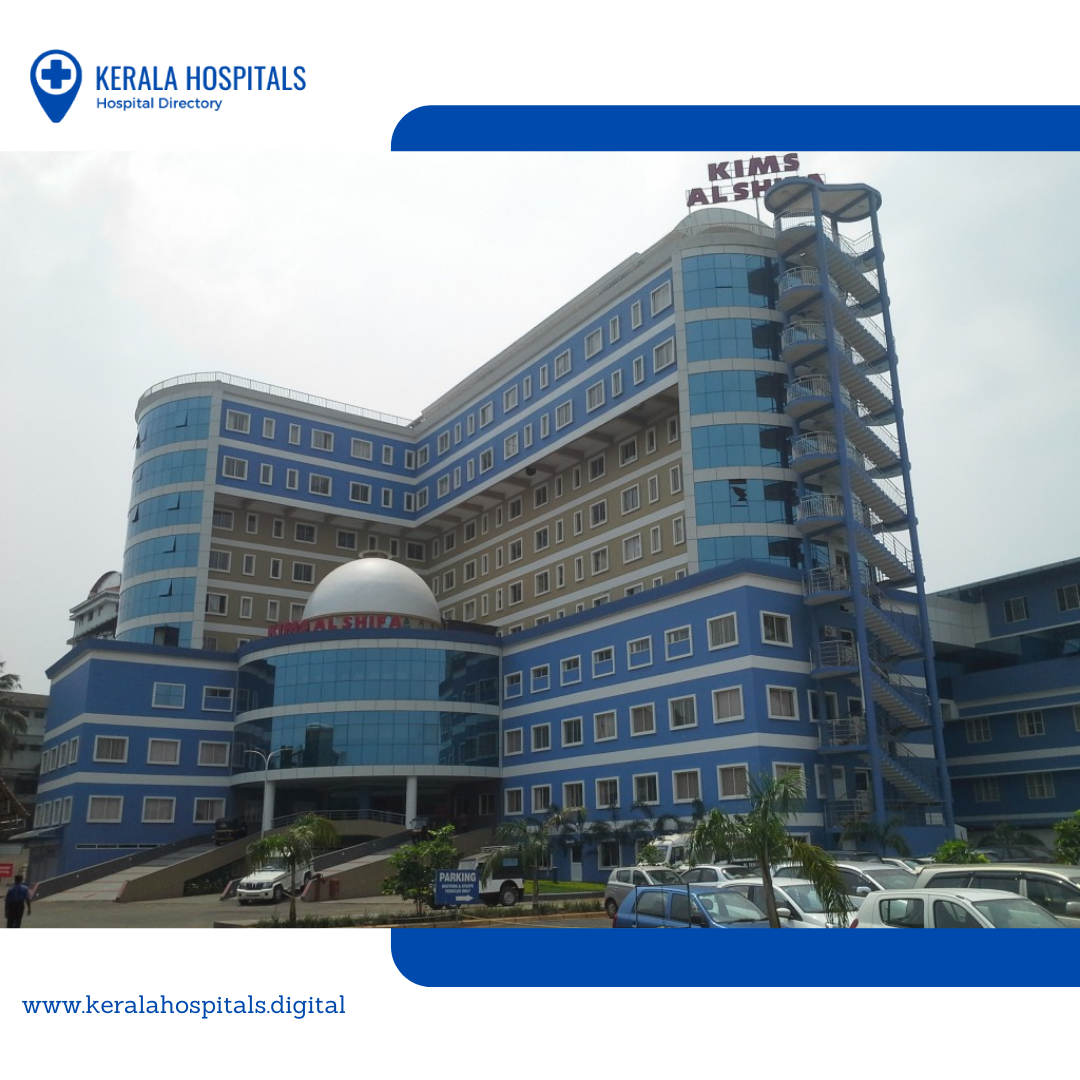 Obstetricians and gynecologists diagnose and treat diseases that affect women, such as pregnancy and labor complications. They practice both medicine and surgery.
Address: Ootty, Road, Perintalmanna
Kerala 679322
Phone: 04933 227 616
The Malabar Hospital was established in 2000 as a 150-bed multi-specialty hospital on Rajiv Gandhi Bypass Road in Manjeri with all ultra-modern facilities. Founded by a group of doctors and well-wishers, this is a non-profit organization. In just 19 years, this hospital has reached an extraordinary position in the tiny village of Manjeri. This venture has been growing steadily over the years due to the staff's dedication. Providing the best medical care and keeping treatment affordable are the pillars of this institution. The advancement in medical technology has led to the development of the latest diagnostic and treatment devices. Its basic and paraclinical departments are all headed by pioneers in their respective fields. Only one NABH accreditation in Manjeri.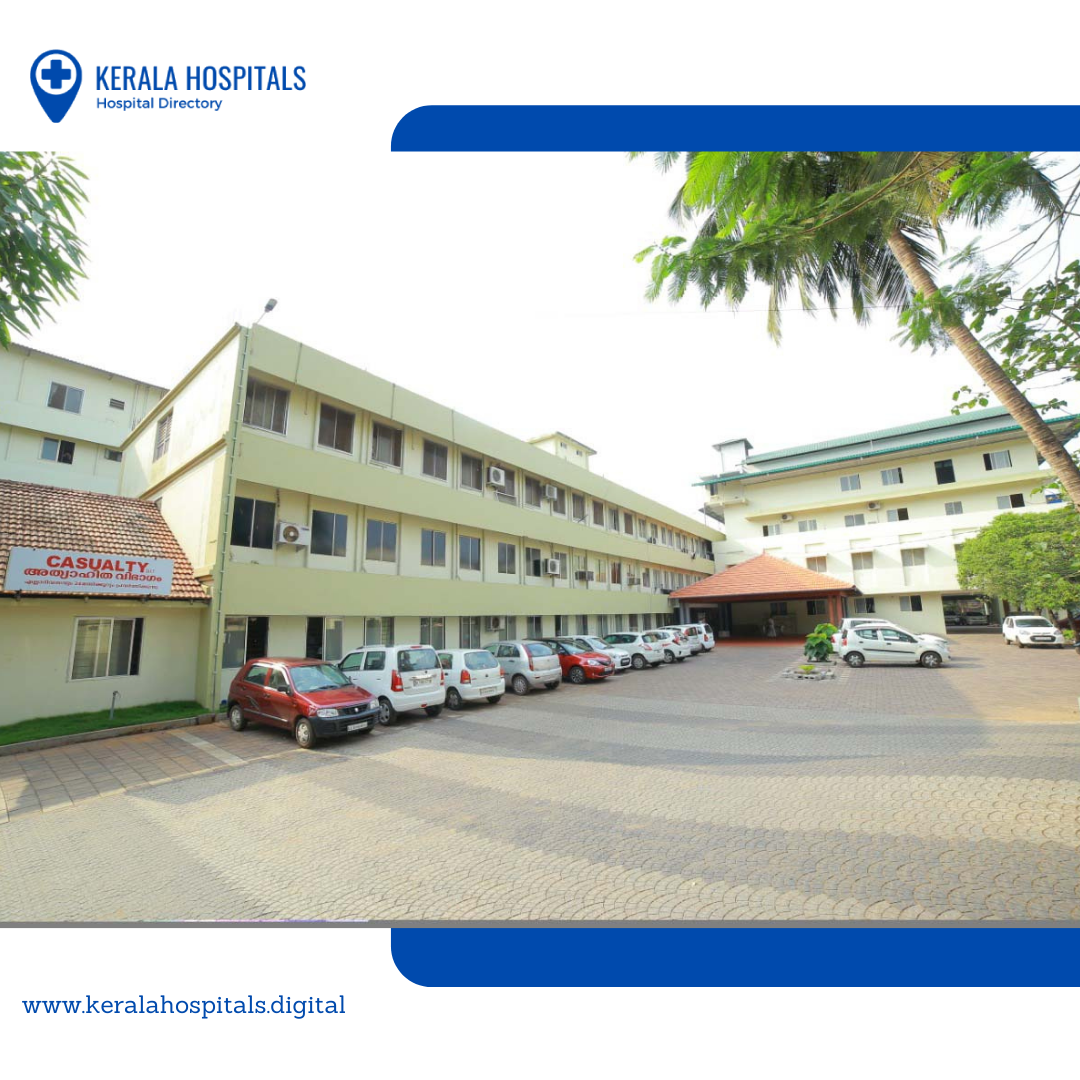 Obstetricians and gynecologists provide treatment for the pregnant woman, her unborn child, and diseases that are specific to women. Both medicine and surgery are involved in their practice. The doctors at the Malabar Hospital are specialists in both obstetrics and gynecology (O&G). Often, doctors have a special interest in a particular field, such as high-risk obstetrics, fertility care, or minimal access surgery. The work includes a lot of hands-on procedures, both in obstetrics and gynecology.
Address: Malabar Hospitals Pvt. Ltd, Door No 16/45 A, Rajeev Gandhi Bypass Road, Karuvambram P.O
Manjeri, Malappuram, Kerala-676123
Phone: 0483 2805100
DMS Hospital is a trusted name in patient care in Malappuram. It is one of the most renowned hospitals in Chelari. With a vision to offer patients the best care and a range of cutting-edge healthcare facilities, they are one of the newest names in healthcare. A variety of transportation options are available to transport patients to and from this hospital, which is located in. Various services are offered round-the-clock by a team of well-trained medical staff, non-medical staff, and clinical technicians. They are one of the most sought-after hospitals in Malappuram due to the quality of their medical services. There is an experienced team of doctors on board, including specialists, who are capable of handling a wide variety of medical cases.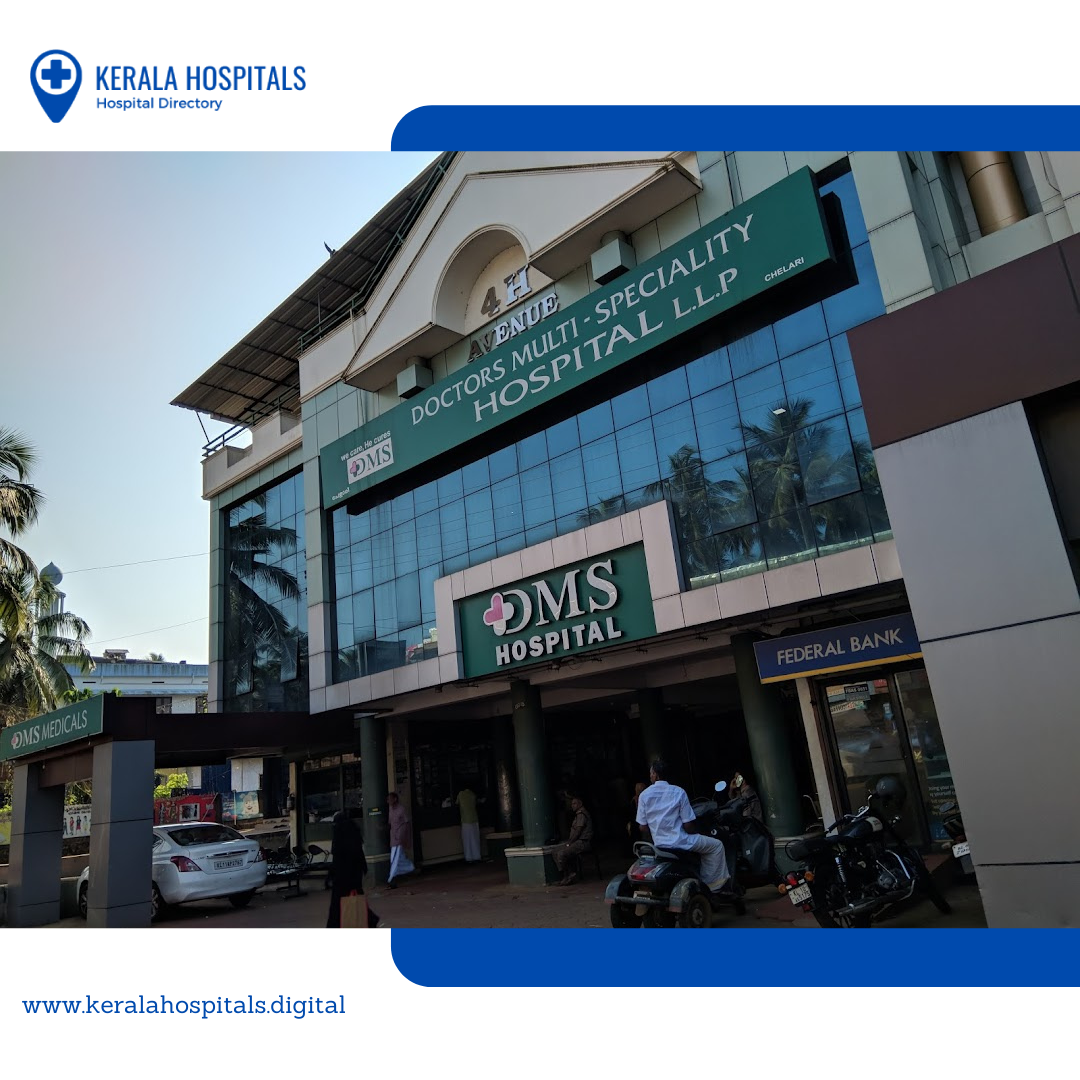 The Obstetrics & Gynecology department provides complete support and services to women at any stage of life. From our Maternity department, expectant mothers have the option of selecting different packages for ante-natal care.
Address: 4H Avenue, Chelari
Malappuram, Kerala 673636
Phone: 070344-06444
Korambayil Mohammed Haji Memorial Hospital, Manjeri, is widely known as KORAMBAYIL HOSPITALS and was opened in 1972 by Janab Korambayil Ahammed Haji. After its inception, the hospital underwent rapid changes and in 1993 the Korambayil Hospital and Diagnostic Centre (P) Limited was commissioned. The Korambayil hospital is among the oldest in the Malappuram district's private sector.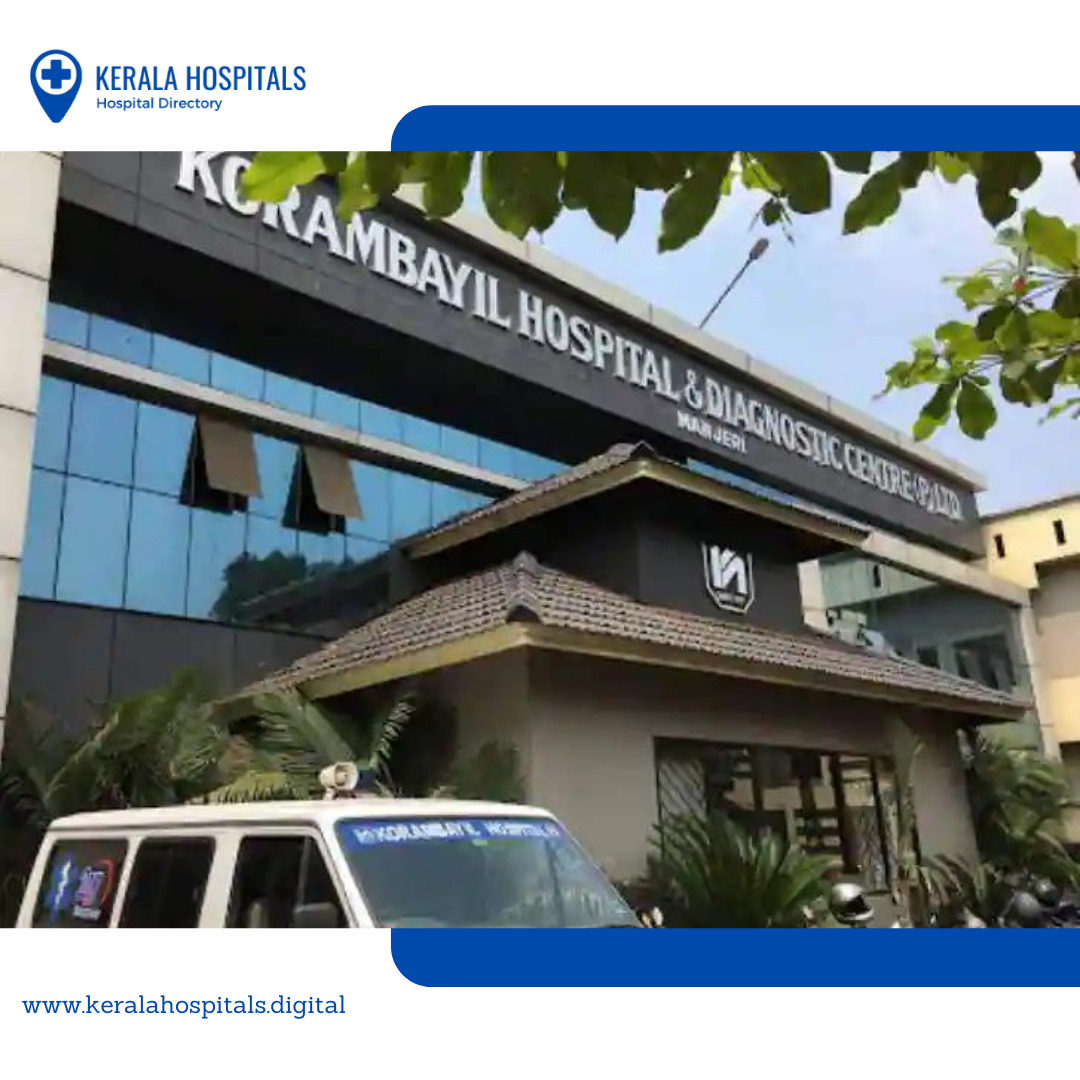 Currently, it is a 193-bedded multispeciality hospital that provides the best available medical care and services at an affordable price, as well as a nursing school. Women at any stage of their lives can find support and service from the Obstetrics & Gynecology Department. Expectant mothers have the option of choosing from a variety of ante-natal care packages from our Maternity Department.
Address: Pandikkad Road, Malamkulam
Manjeri, Kerala 676121
Phone: 0483 281 0000
Prasanthi has followed the ideology since its founding in 1988, "Care with Love." The care they provide, second to none, is reflective of the hospitality for which this land is renowned. In addition to world-class infrastructure, the Multi-Specialty Hospital is also equipped with a team of highly qualified and internationally renowned doctors, nurses, and paramedics that work round the clock to provide the best possible healthcare.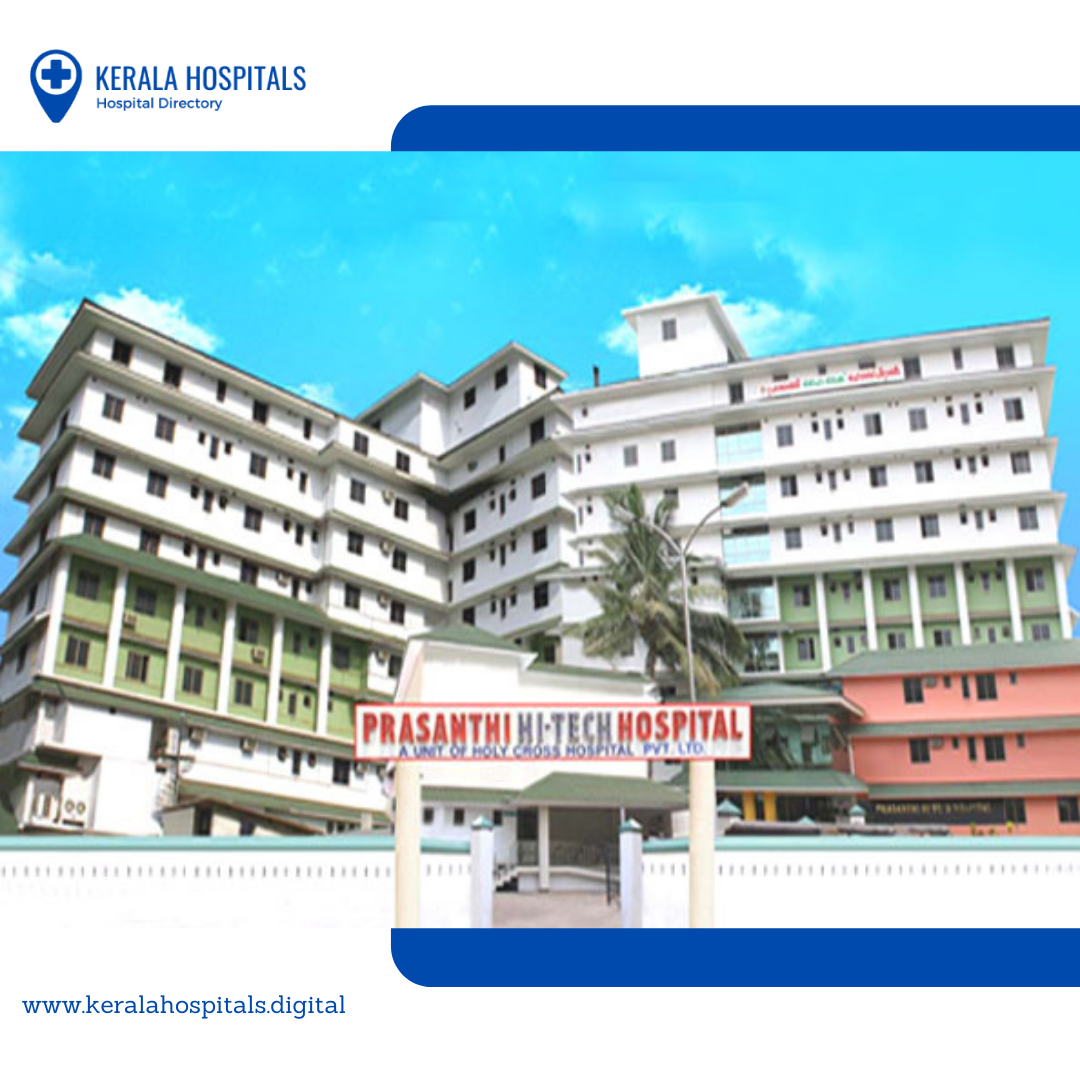 The obstetrics department provides the most comprehensive high-risk obstetrics care in an integrated system. This is possible because of the support of other departments and outstanding neonatal care. There is no maternal mortality among the booked antenatal patients in the hospital.
Address: Court Rd, opp. Medical College Hospital, Karuvambram
Manjeri, Kerala 676121
Phone: 0483 276 9500
There are 250,000 square feet of built-up areas at NIMS Hospital (run by Noor Institute of Medical Specialties P) Ltd in Wandoor in a sprawling 4.5-acre tract of land. Founded in 1982, the hospital's emblem is the phrase "Light for Life" and its motto is "Care for Cure / Comfort" with a commitment to providing quality health care at an affordable price. This semi-urban village is surrounded by 14 Grama Panchayats. In an area with few facilities for treatment, patients relied on government hospitals before this hospital was built. There is a long-distance difference between Calicut and Coimbatore when it comes to reaching a multi-specialty hospital that can handle serious patients.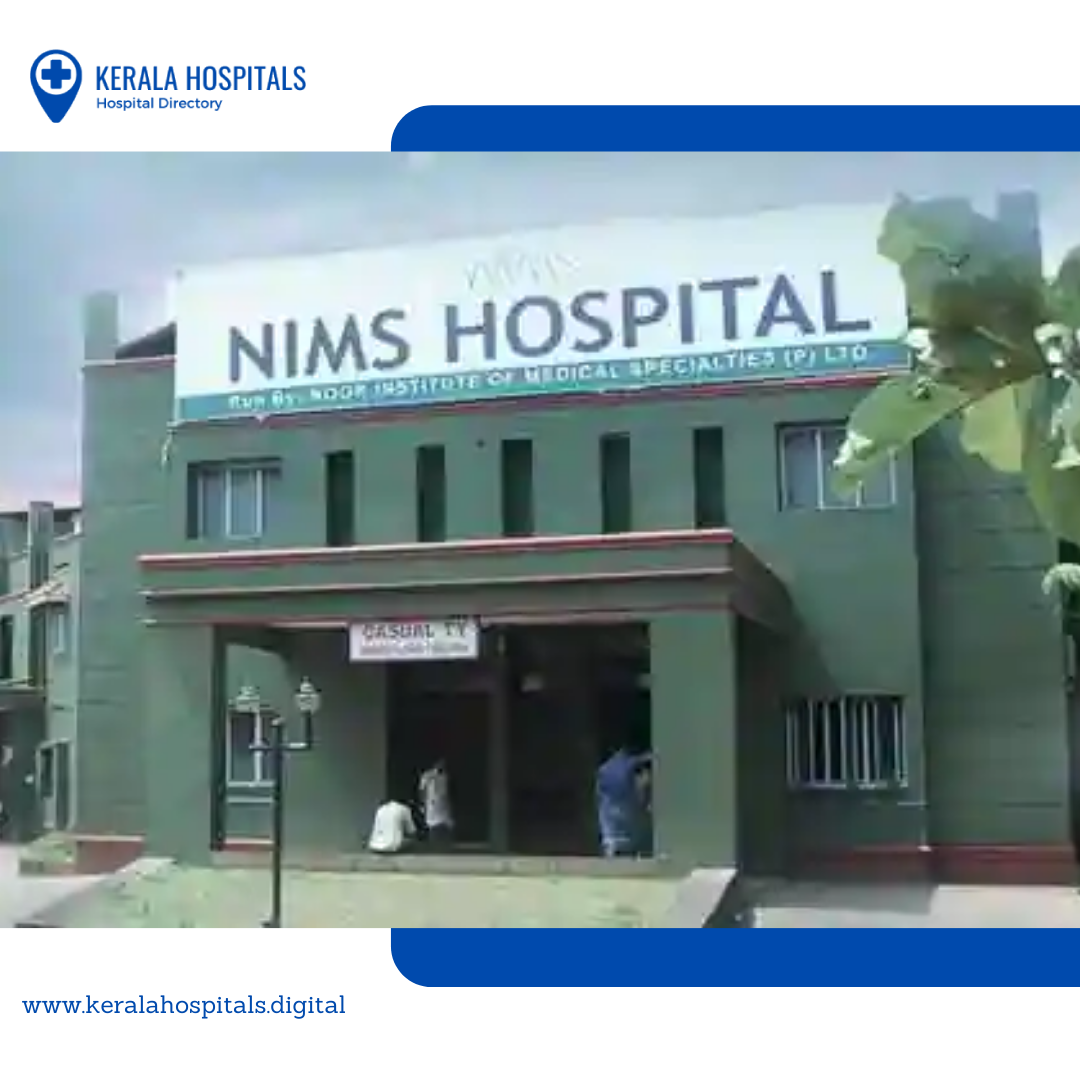 Obstetrics & Gynecology offers services and support to women at any stage of their lives. Mothers-to-be can choose from a number of ante-natal care packages offered by our Maternity Department.
Address: Kalikavu Road, Wandoor, Vaniyambalam Post
Malappuram – 679339, Kerala
Phone: 04931 – 249827, 828, 829
Aster MIMS Hospital is dedicated to delivering quality healthcare and transforming the way healthcare is experienced. With the latest technology and expert doctors, our hospital provides world-class medical care.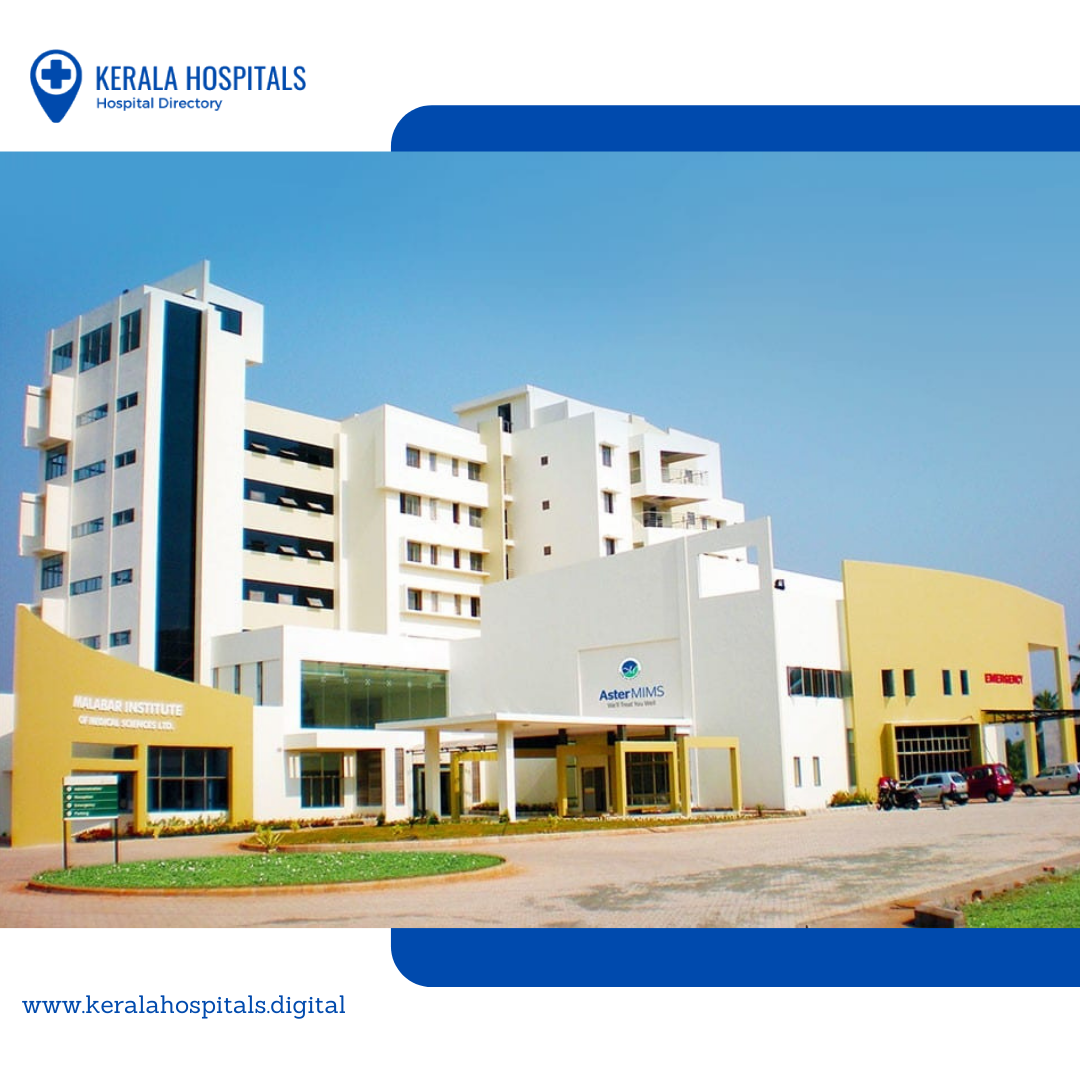 The Aster MIMS Kottakkal is a NABH-accredited multi-specialty hospital that provides a comprehensive range of preventive, acute, and outpatient services. In addition to utilizing excellent infrastructure, the hospital maintains high standards of safety, cleanliness, integrity, and honesty, making it a suitable place for those seeking treatment for various ailments.
An integrated system of high-risk obstetrics care is provided by the Obstetrics Department. Support from other departments and outstanding neonatal care makes this possible.
Address: NH 66, Calicut, Thrissur Road, Changuvetty
Kerala 676501
Phone: 0483 280 7000