Lakshmi Hospital
Trinity Hospital
Ayur Palana Hospital
Valluvanad Hospital
Avitis Institute of Medical Sciences
PK Das Hospital
PIMS Hospital
Mother Care Hospital
Athani Hospital
Crescent Hospital
Lakshmi hospital was founded by Dr. G Kalyani Menon and Adv. P G Menon on 27 August 1972. The hospital was started as a 6-bed maternity nursing home. And now it is a super-speciality hospital and a major referral cardiac centre in Palakkad, Kerala. By starting an intensive cardiac care unit, Dr. P B Jayagopal helped the hospital to achieve another milestone in August 1994. It is the first tertiary cardiac care centre in Palakkad. The hospital focuses on providing quality medical care to people in and around the Palakkad region. The first centre of Lakshmi hospital was started on Chittur road, and subsequently, a second centre was started on Coimbatore road in 2012.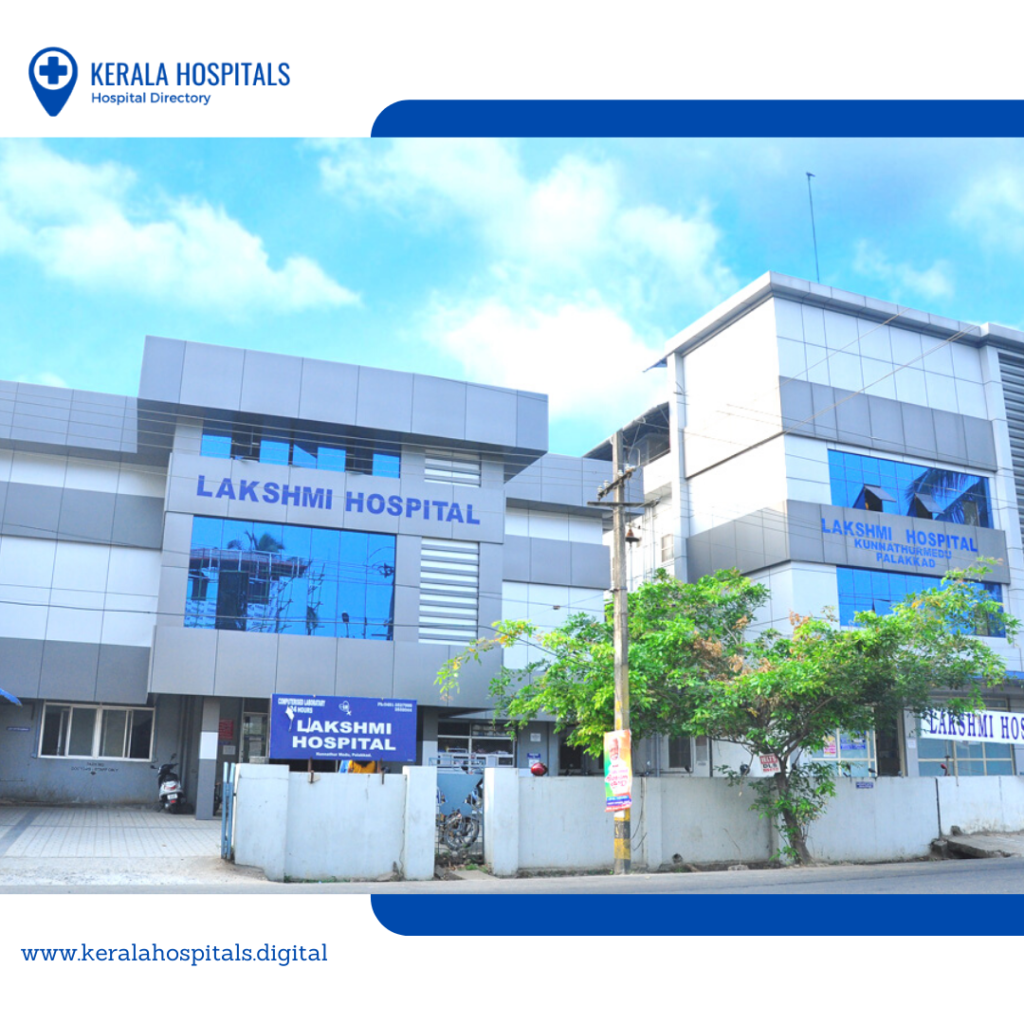 Address – Lakshmi Hospital
No. 17/751, Chittur Road
Palakkad, Kerala 678013
Ph – 0491-2529999, 2539999, 2528699
Address – Lakshmi Hospital
Kunnathurmedu
Palakkad, Kerala 67801
Ph – 0491-2527999, 0491-2532044
Trinity hospital was founded by Dr. A K Sreedharan, Dr. Sunil Sreedhar, and Dr. Mridula Sunil to provide comprehensive eye care while at the same time offering the best in ophthalmic sub-speciality services. The hospital is servicing as a tertiary care eye hospital in Palakkad and other centres. It is fully equipped with state-of-the-art diagnostic and therapeutic equipment and aims to provide advanced eye care on par with international standards at an affordable cost. Now the hospital functions with speciality departments in Cataract and Refractive Surgery, Paediatric Ophthalmology, Oculoplasty, Glaucoma, and Retinal services with expert, qualified, and experienced professionals in ophthalmic treatment and surgery.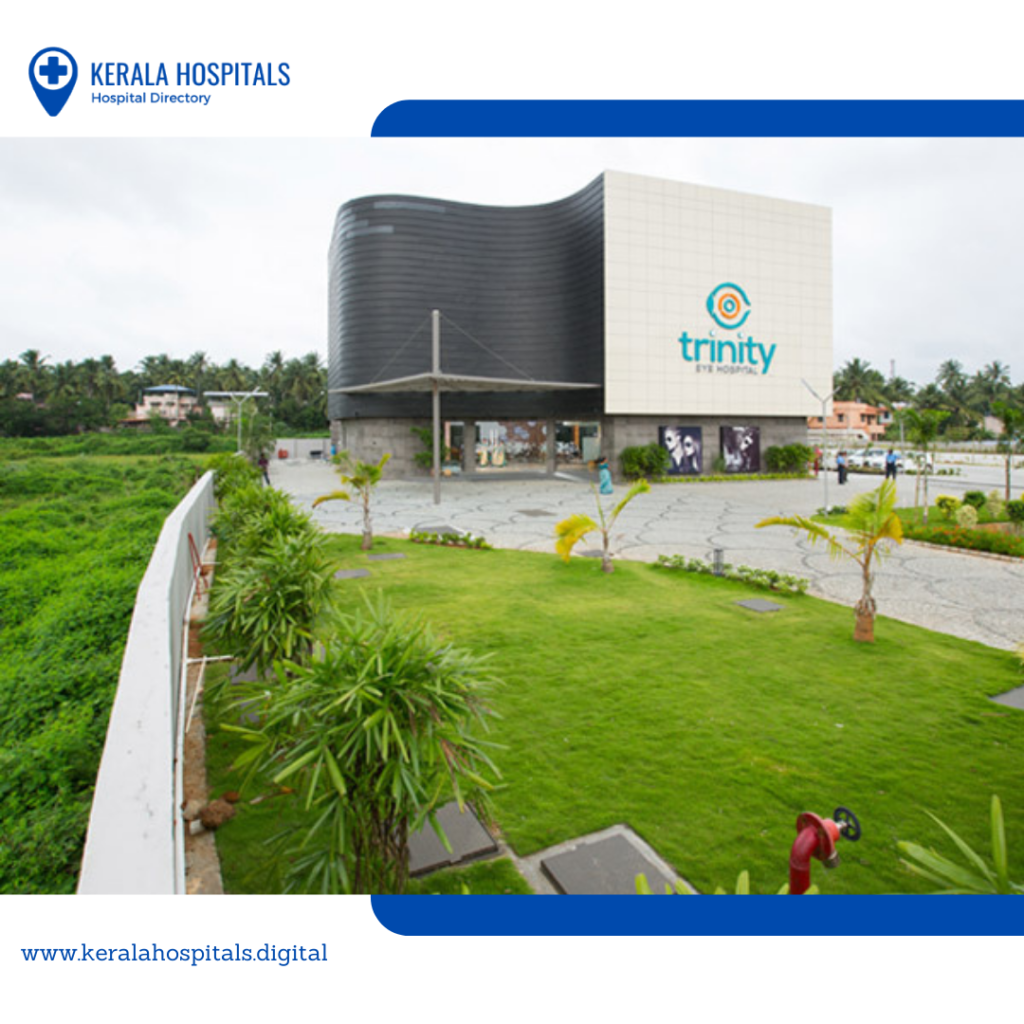 Address – Trinity Hospital
Calicut Bypass Road, Manali Jn.
Palakkad, Kerala 678001
Ph – 0491 2546070, 6080
Ayur Palana is one of the leading hospitals in Kerala, providing classical Ayurvedic treatment for chronic ailments. The hospital was founded in the year 2005 by the Catholic Diocese of Palakkad and managed by Ayur Palana Medical and Educational Trust (APMET). It is a charitable institution and is currently giving treatment for all general diseases, including the ones which do not find effective treatment in modern medicine. The 30-bedded hospital also has modern medical facilities with advanced diagnosis and therapeutic techniques with Ayurveda.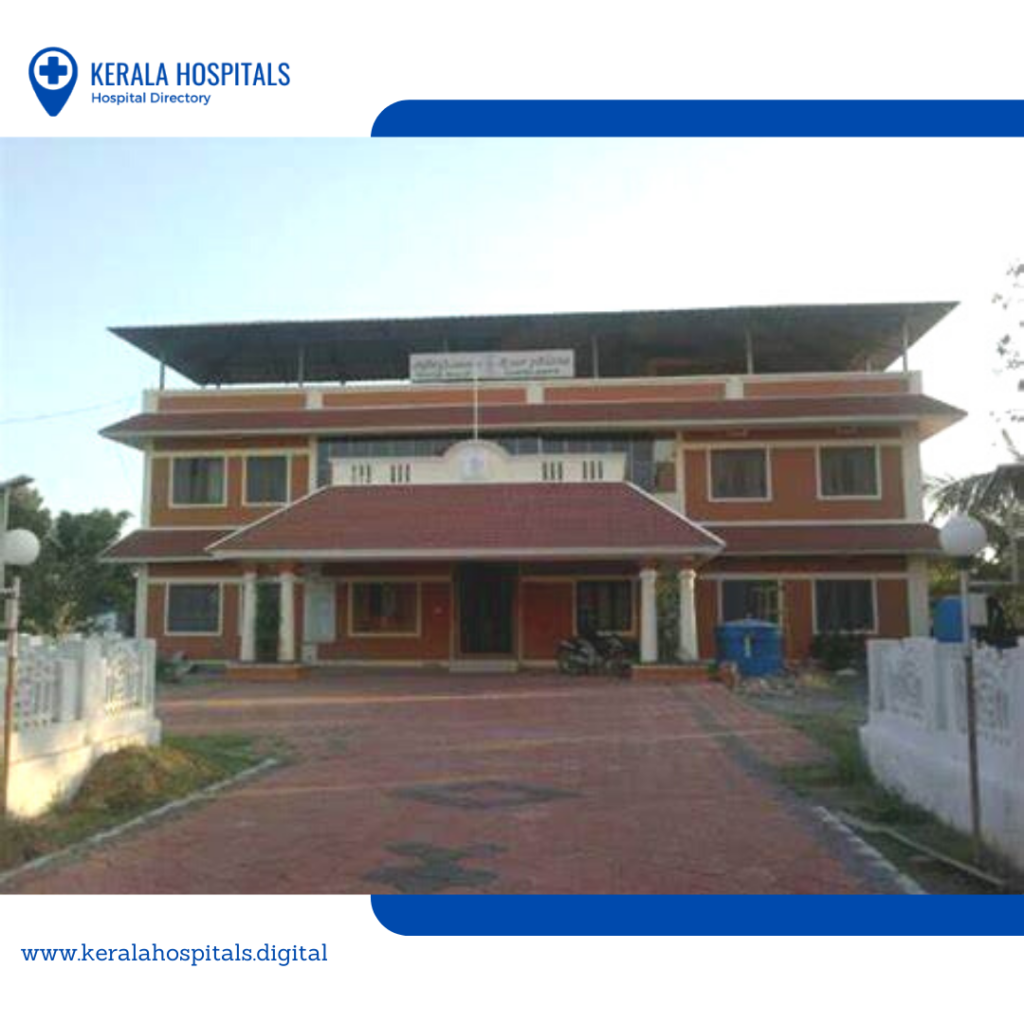 Address – Ayur Palana Hospital
Palakkad, Kerala
Ph – +91 491 2528890, +91 9562528890
Valluvanad hospital is a multi-speciality, 300 bedded hospital with all the latest and most advanced diagnostic and treatment facilities. It is the only hospital in Malabar equipped with electrophysiological studies (E. P. Study). 25 years have elapsed since the hospital started its healthcare service, and from the very beginning, they provided utmost care and dedication to patients and clients. The hospital builds a patient-friendly atmosphere and offers the best, the latest, and the most affordable healthcare treatments and facilities. They strive to create a society of healthy people and dream of a world free of woes and illness where the sick and the old receive the best social and medical care. They aim to extend the soothing hands of hospital service to serve this noble cause.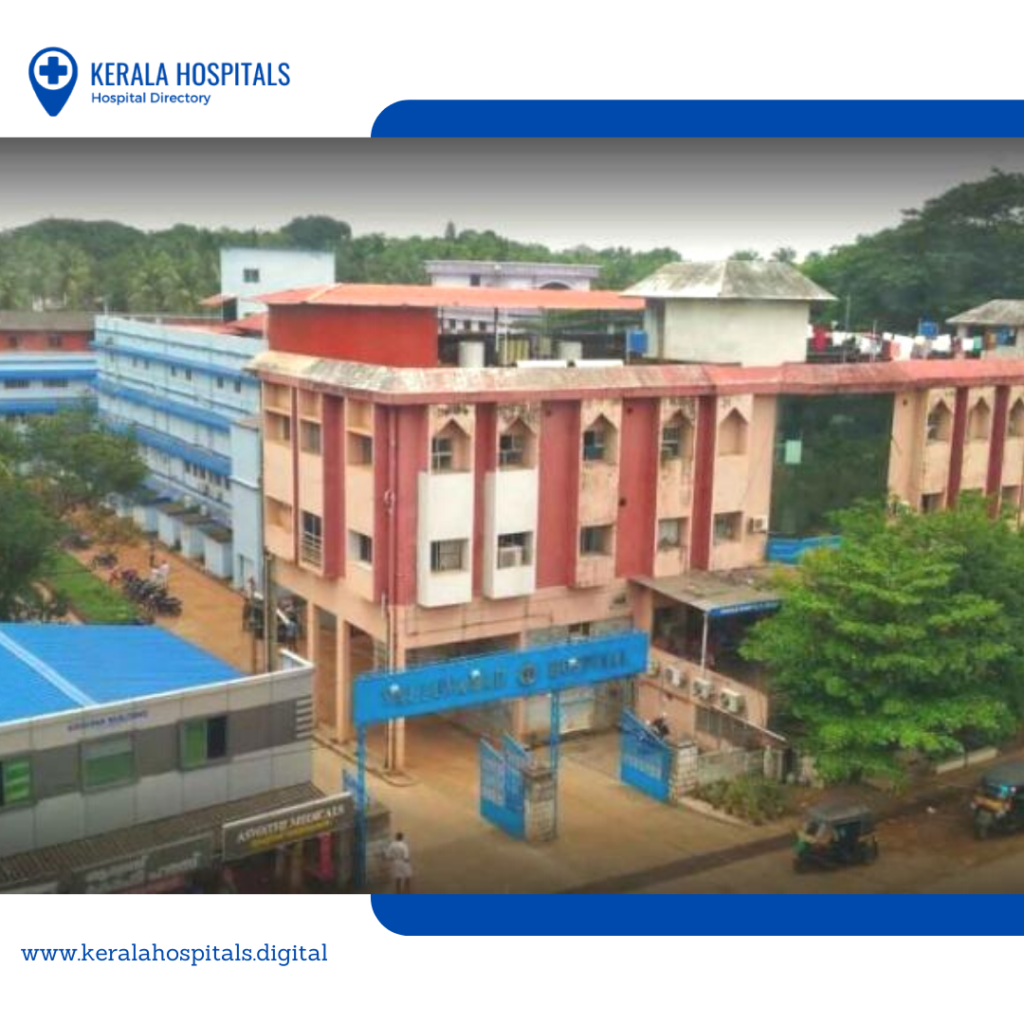 Address – Valluvanad Hospital Complex Limited.
Kanniyampuram Post, Ottapalam
Palakkad, Kerala 679104
Ph – 0466-2344900, 0466-2244423, 09061340123
The hospital was inaugurated on 16 June 2020 by the Honorable Chief Minister of Kerala, Shri Pinarayi Vijayan. Avitis was borne out of a dream to see a world-class healthcare facility established in Palakkad. It is an ultra-modern 200-bed hospital that provides a wide range of comprehensive tertiary care. They possess the values of compassion, respect, integrity, excellence, and learning and aims to be noble, trusted, and admired healthcare provider. It is a unique healthcare venture visualized by two women entrepreneurs, Mrs. Jyothy Palat and Mrs. Santhi Promoth.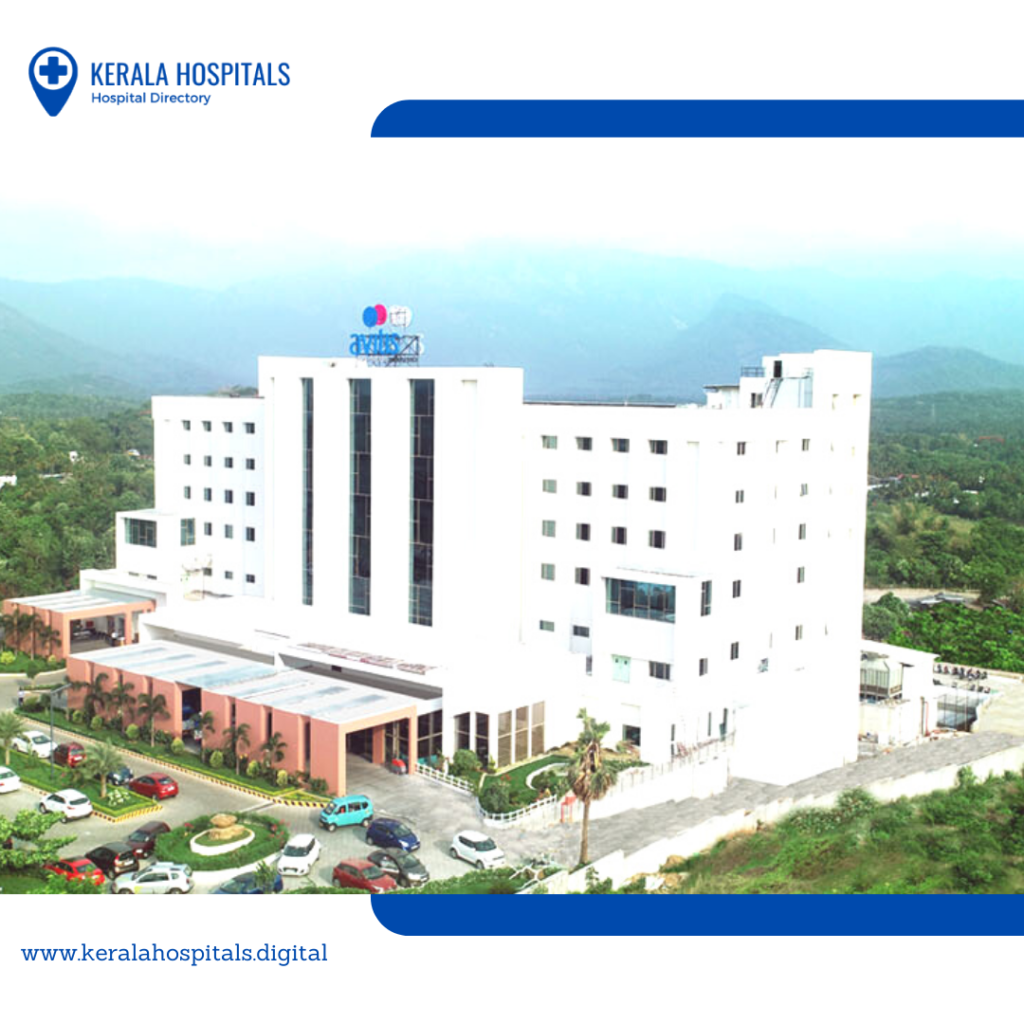 Address – Avitis Institute of Medical Sciences
Opposite japamala Rani Church
Thrissur – Pollachi main road, Nemmara
Palakkad, Kerala 678508
Ph – 0492 322 5500, 0492 335 0035
PK Das Institute of Medical Sciences is a healthcare initiative by Nehru College of Educational and Charitable Trust. And the hospital was named after the founder of the trust. PK Das is a state-of-the-art super-speciality hospital that aims to provide world-class healthcare at the least possible cost. Their vision is to bring world-class healthcare to the reach of every person and maintain excellence in medical education and research. And they work to attract medical professionals of eminence and develop centres of excellence in all specialities. The hospital also conducts research, promotes academics, and provides structured training to medical, nursing, and paramedical students.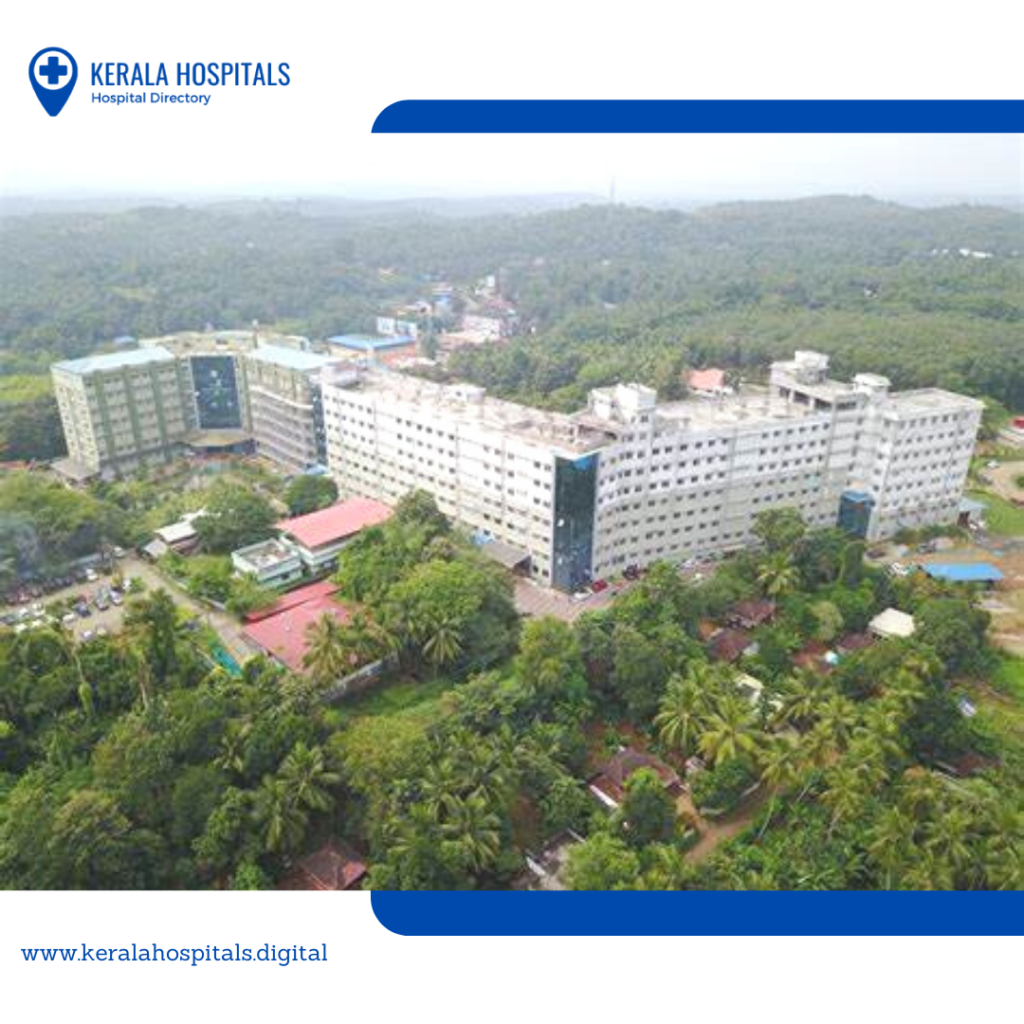 Address – P K Das Institute of Medical Sciences
Vaniamkulam, Ottapalam
Palakkad, Kerala
Ph – 0466 2344500, 0466 2344511/ 2344599
Palakkad Institute of Medical Science is run by V N Public Health and Education Trust. Situated on the side of the state highway close to the Kerala-Tamilnadu border, PIMS is all set to become the haven of healthcare in between the Coimbatore and Palakkad town. The hospital is supported by professional and experienced doctors and a team of nurses who can handle any kind of emergencies. PIMS has a well-stocked pharmacy that offers 24/7 service and a fully computerized laboratory with state-of-the-art equipment.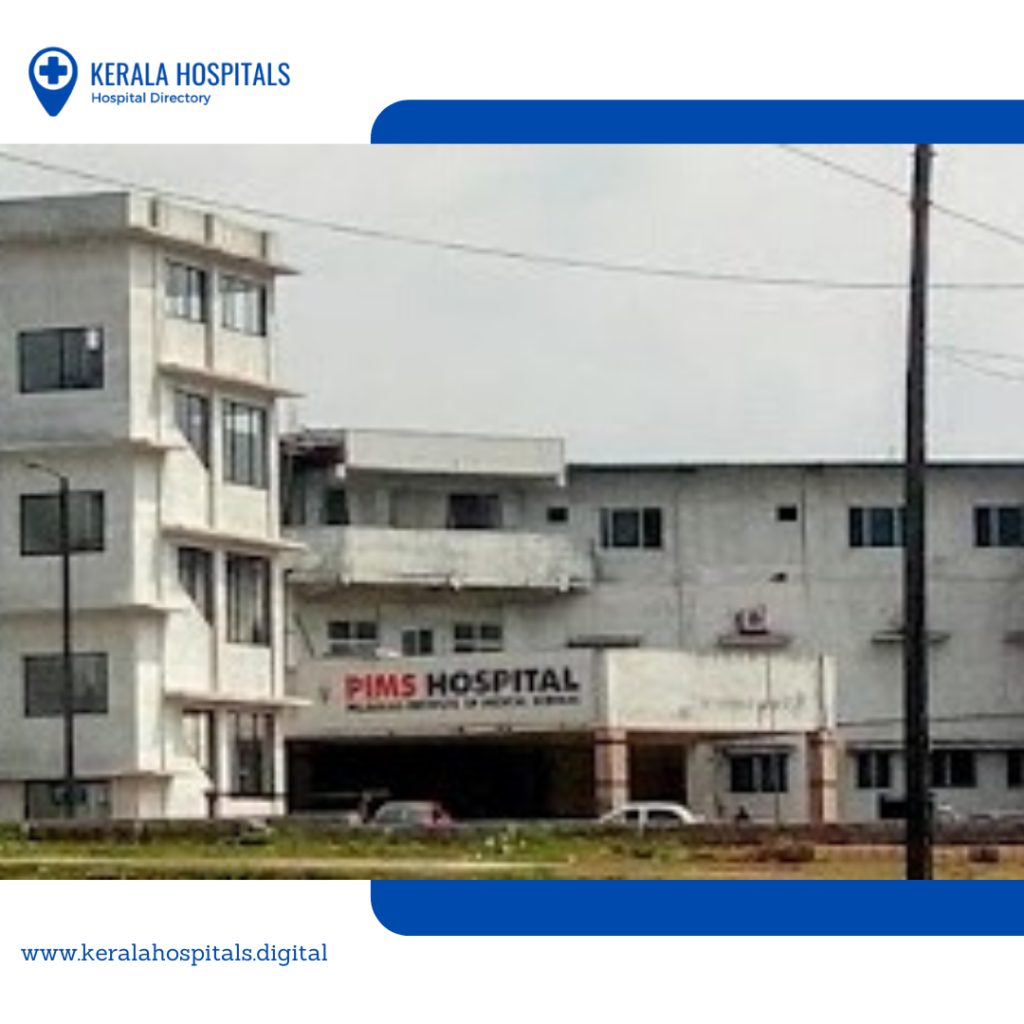 Address – Palakkad Institute of Medical Science
Opp. Deer Park, Walayar
Palakkad, Kerala 678624
Ph – 0491 2862777, 0491 2862566
Mother Care hospital, a multi-speciality centre with state-of-the-art infrastructure, facilities, and instruments, was established in 2008. The hospital is a sincere social responsibility initiative from Mullas Group owned by Mr. M V Thomas to provide state-of-the-art healthcare services at an affordable cost. The hospital is on a mission to improve the health and healing of the people and communities they serve. And strives to be known for excellence in patient care and most trusted for personalised coordinated care. Mother Care provides a safe environment to enhance the outcome of medical care and patient satisfaction. The motive of setting up this secondary referral centre is to focus on providing quality healthcare while being affordable.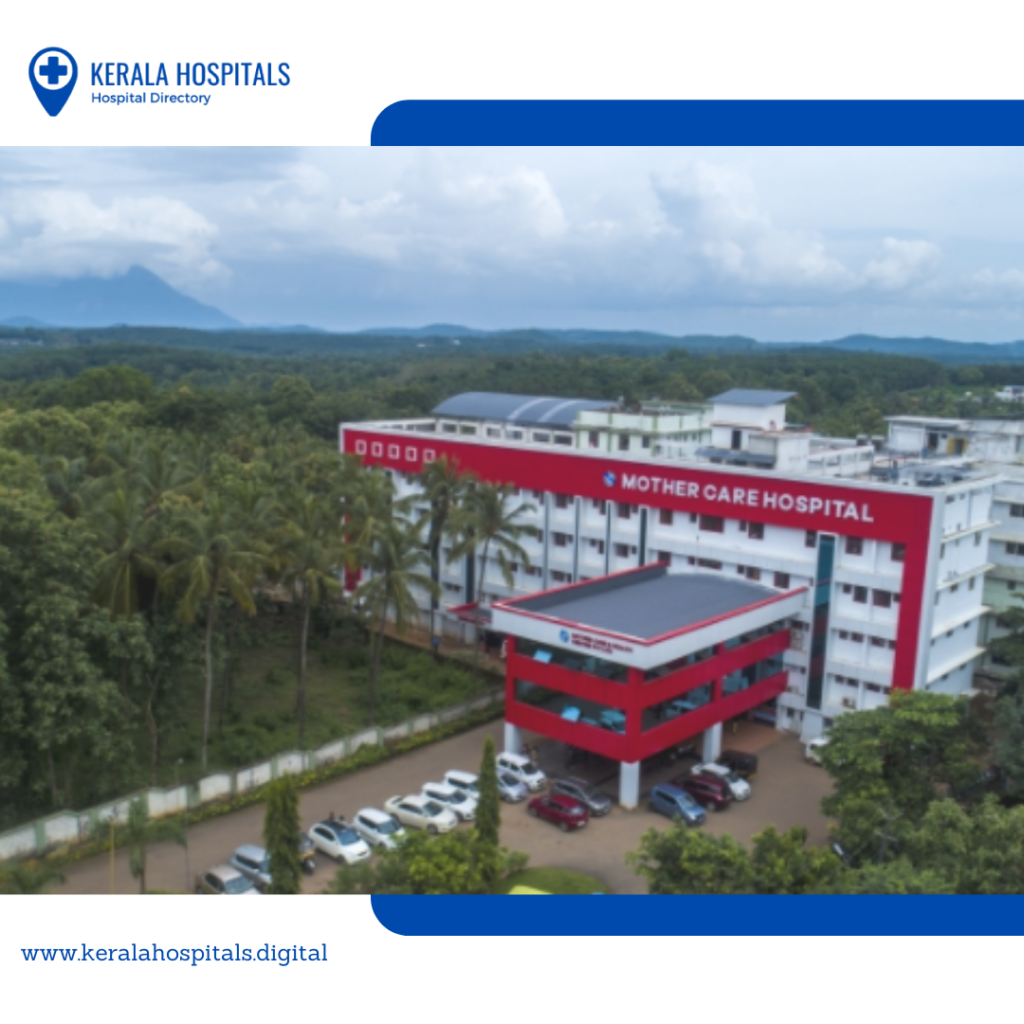 Address – Mother Care Hospital
Vattambalam, NH 966
Kumaramputhur P.O, Mannarkkad
Palakkad, Kerala 678583
Ph – +91 9946690009
Athani hospital is a division of Athani Charitable Trust (ACT). It was created to bring healthcare to the needy in an ethical and compassionate way. By supporting the needy in their quest for affordable healthcare, the hospital strives to stay true to the values embedded in its name. With almost 100 beds, the hospital aims to bridge the gap in advanced healthcare in its immediate geography. Athani hospital focuses on orthopaedics as its key speciality, led by Dr. Sathyanarayanan N. Hospital with a conscience is the vision of Athani, and it extends its care through all aspects of healthcare. They empanelled with ECHS, BSNL, ITI Palakkad, IIT Palakkad.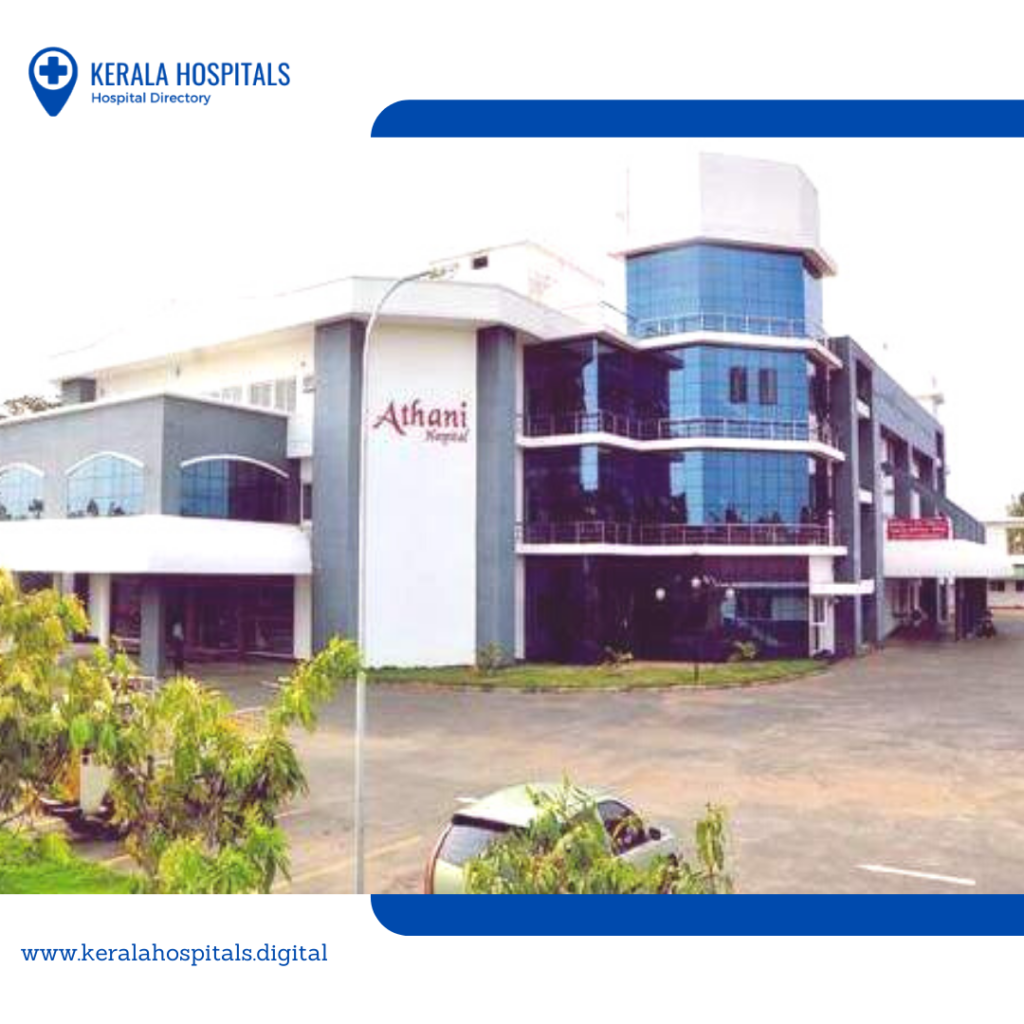 Address – Nattukal-Athani Road
Nattukal P.O., Chittur Taluk
Palakkad, Kerala 678554
Ph – +91 4923 226226
Inaugurated on 01 May 1997 under the auspices of Crescent Medical Centre Ltd, the hospital brings professional healthcare in the history of Alathur. Crescent begins with an in-patient capacity of 50-beds and 11 doctors, and today, it is a multi-purpose venture comprising 300-beds, 25 doctors, and 300 paramedics. Crescent plays a pivotal role in uplifting the health standards of the common public in the area. They are committed to providing excellent quality healthcare of accredited national standards at an affordable cost. The hospital has a Crescent School of Nursing and Crescent College of Nursing. Their primary mission is to provide immediate, efficient, and benevolent medical care to the sick and trauma victims in the region and promote health awareness and education. In 2014 Crescent was accredited as ISO 9001; 2008 Hospital.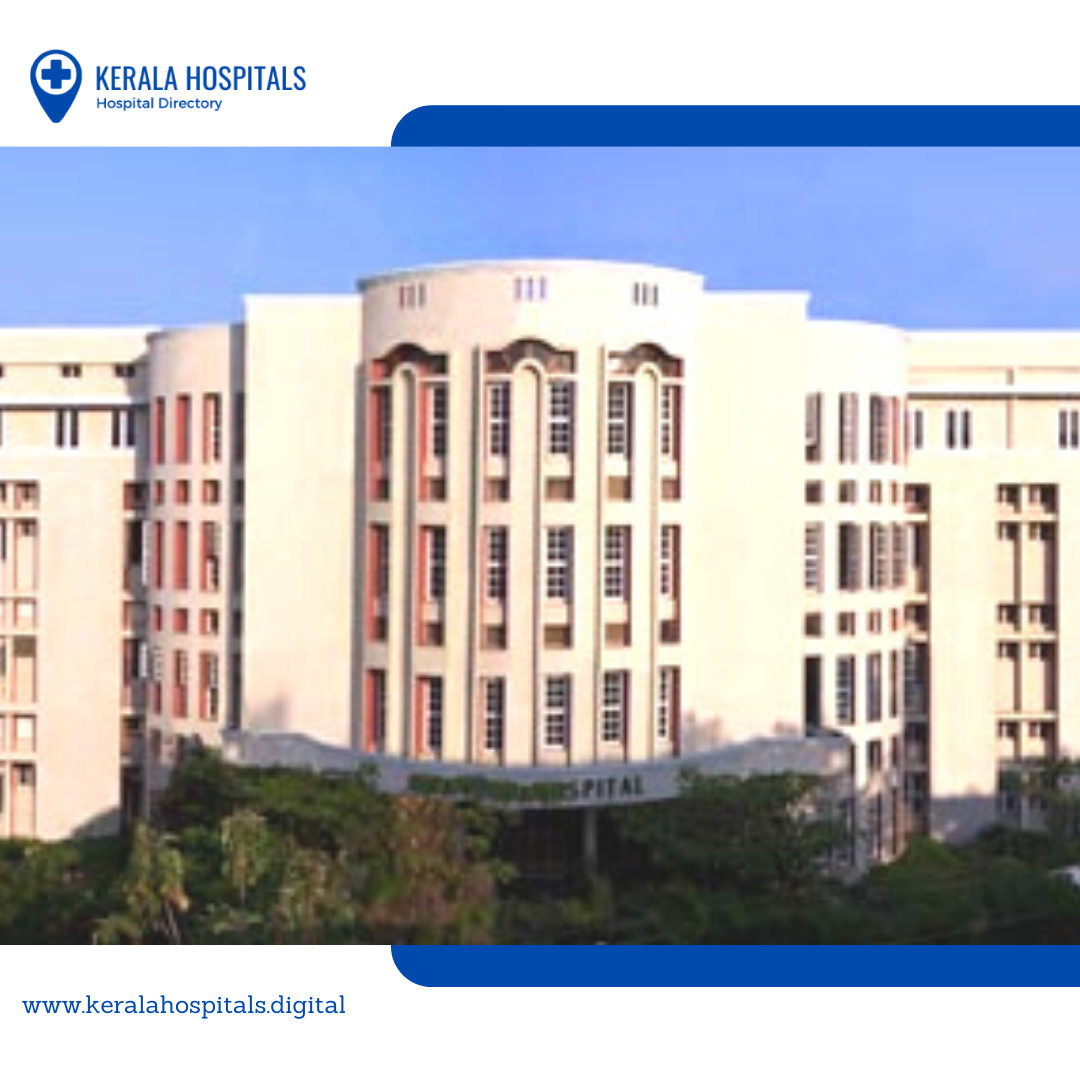 Address – Crescent Medical Centre
Alathur P.O
Palakkad, Kerala
Ph – +91 04922 223321, 224422, 944652433