KVM Hospital
Kinder Women's Hospital Fertility Centre
Providence Hospital

VSM Hospital
Dr KM Cherian Institute of Medical Sciences
Sreekantapuram hospital
KVM hospital opened its doors to the people of Kerala on 17 October 1972. It has been dedicated to providing a lifesaving service with love to them for 46 years now. The center was founded in memory of Dr. VV Haridas' father, Sri Velayudhan, a philanthropist who deeply cared about the health and welfare of the people of Cherthala and Alappuzha.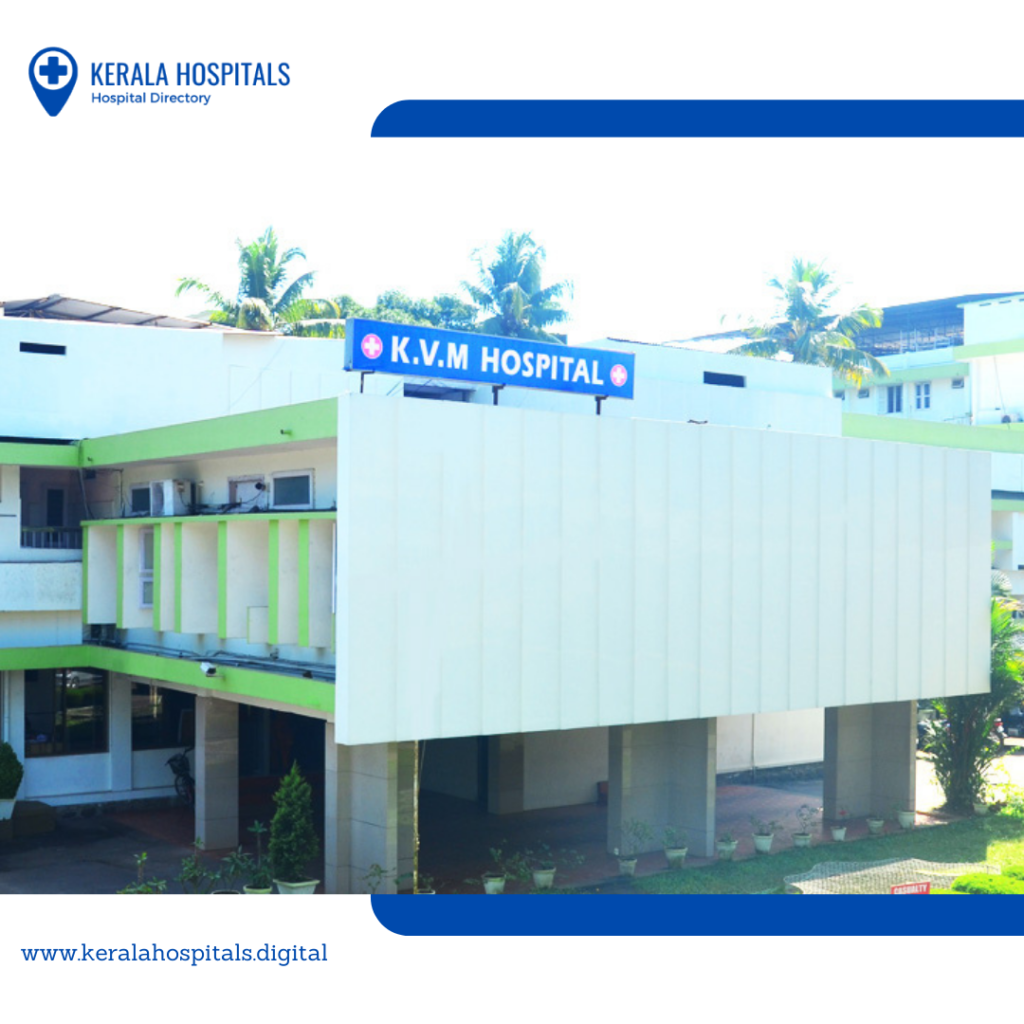 The vision of the healthcare center is to provide a world-class facility to treat diseases, educate the next generation of nurses and doctors, conduct basic and clinical research to extend the frontiers of human knowledge, and invent and innovate new technologies for healthcare advancement.
The mission of the hospital is to provide world-class medical treatment to all strata of society in Kerala.
Address: P.B. No. 30, Cherthala
Alappuzha District, Kerala 688524
Phone: 0478 283 2300
As an international venture, Kinder Women's Hospital & Fertility Centre (P) Ltd, Cherthala provides world-class medical care for women in Kerala, combining expertise from Singapore and India. The 100-bed facility is designed to be a trend-setter for comprehensive women's healthcare that provides affordable quality services at par with international standards. ART technologies will be introduced to Kerala through the facility and a fertility center under the brand Kinder IVF. Research specialists with excellent international reputations lead the research arm, ensuring available new technologies are delivered to our patients as soon as they are developed.
Kinder Women's Hospital has been accredited by the National Accreditation Board for Hospitals and Healthcare Providers, a feather in Kinder Hospital's quality cap. As of now, Kinder is the only NABH-accredited Women, Newborn, and Fertility Hospital in Alappuzha. Kinder has become one of the few hospitals that have successfully passed the NABH Standards final assessment for the 4th edition. In India, NABH is part of the Quality Council of India, an organization that operates accreditation programs for health care organizations. In addition to catering to consumer needs, the board also sets benchmarks for the advancement of the health industry.
Address: Maruthorvattam Temple Road
Near, NH 47, Cherthala, Kerala 688539
Phone: 0478 283 0000
Providence Hospital Alappuzha ( The Super Speciality Unit Of Poyanil Hospitals ) provides multi-specialty medical care for the people of Alappuzha and its adjoining areas. Their mission, "We Care, We Serve", represents a personal commitment for all staff members to add a human touch to the practice of medicine.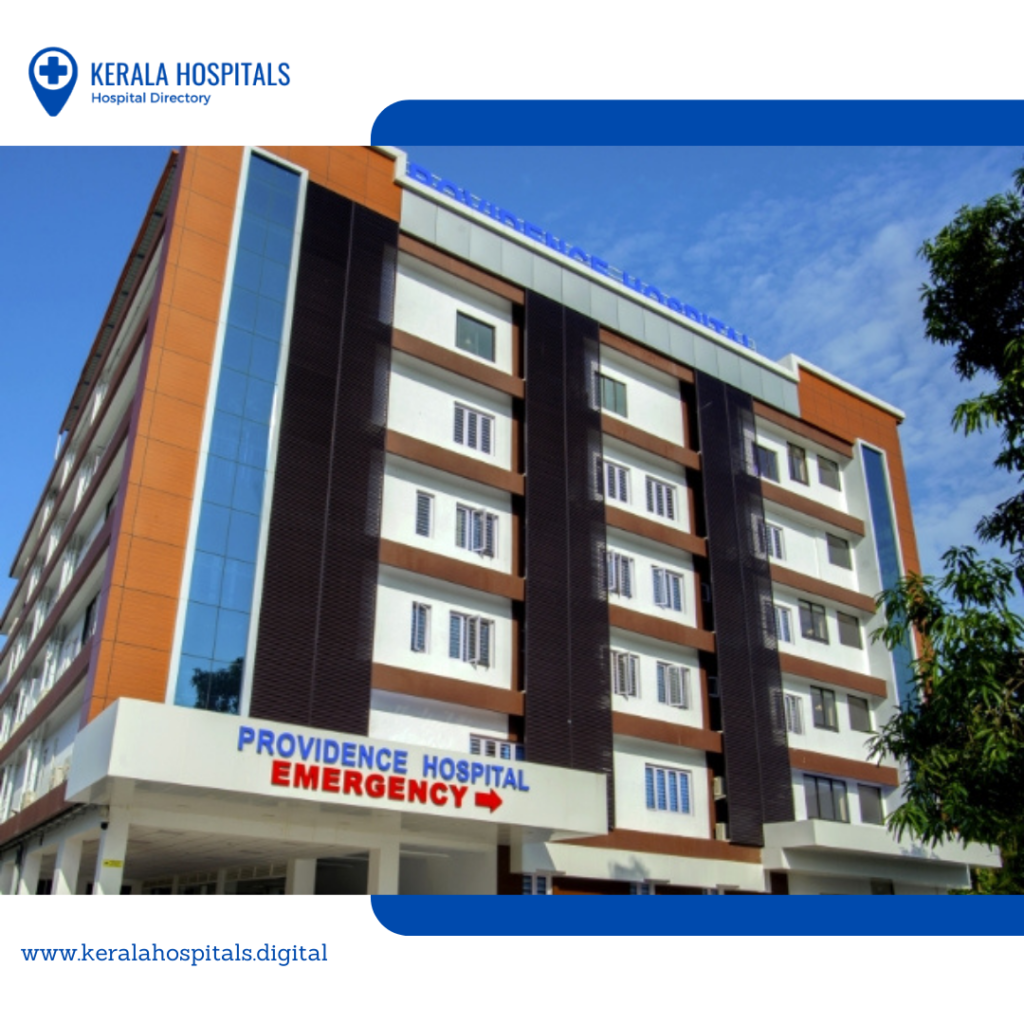 With a spirit of genuine care and concern for the welfare of its patients, the hospital's mission is to fulfill its patients' needs. As a healthcare organization, the hospital maintains the highest standards of ethical conduct and provides its services in an efficient and fiscally prudent manner where patients receive measurable benefits. The hospital takes pride in continuously improving its performance.
Address: Thumpoly Road, Near Pomkavu NH66 Junction, Thumpoly
Alappuzha, Kerala 688521
Phone: 0477 225 0100
VSM Hospital was set up in 1992 by Dr. V.S. Viswanathan in memory of his father Dr. Sukumara Pillai, one of the few voluntary doctors working in one of the leprosy sanitariums. Dr. V.S. Viswanathan is a very successful doctor who runs his own polyclinic in Sharjah. He is active in numerous charities. He is a philanthropist and takes part in many charitable initiatives aimed at upliftment, educating poor children, establishing palliative care centers, etc.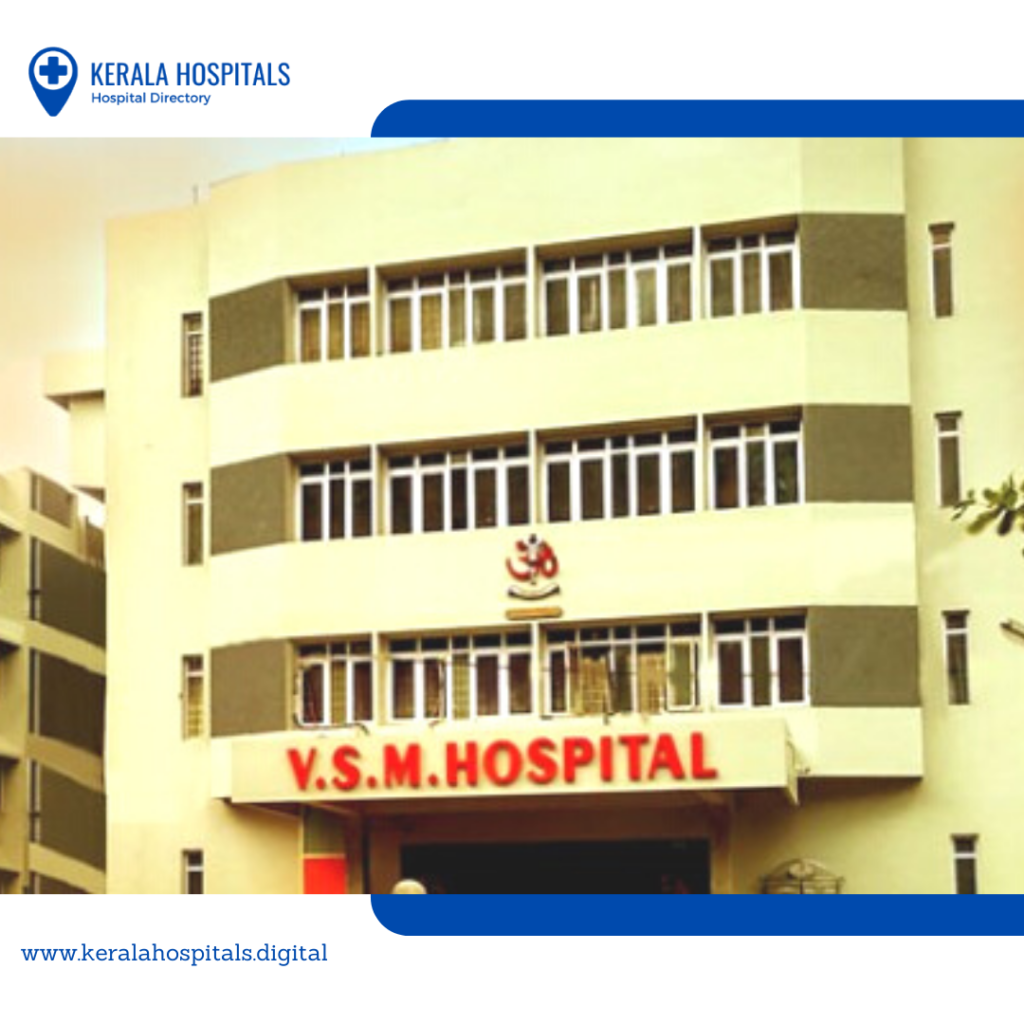 As a primary care center, VSM Hospital is today one of the most successful hospitals in Central Travancore with 300 beds along with super specialty departments like Nephrology, Neurology, Cardiology, Urology, Orthopedics, with more than 50 doctors and over 300 staff members.
Adress: VSM Hospital Thattarambalam
Mavelikara, Kerala 690103
Phone: 0479 230 4222
The Dr. KM Cherian Institute of Medical Sciences is a super specialty hospital located in Kerala, a state located in India's south. A group of professionals and entrepreneurs is operating under the leadership of PM Sebastian, an industrialist and healthcare entrepreneur based in the United Arab Emirates. Padmasree Dr. KM Cherian provides clinical leadership on the cardiac surgery faculty at Dr. KM Cherian Institute of Medical Sciences.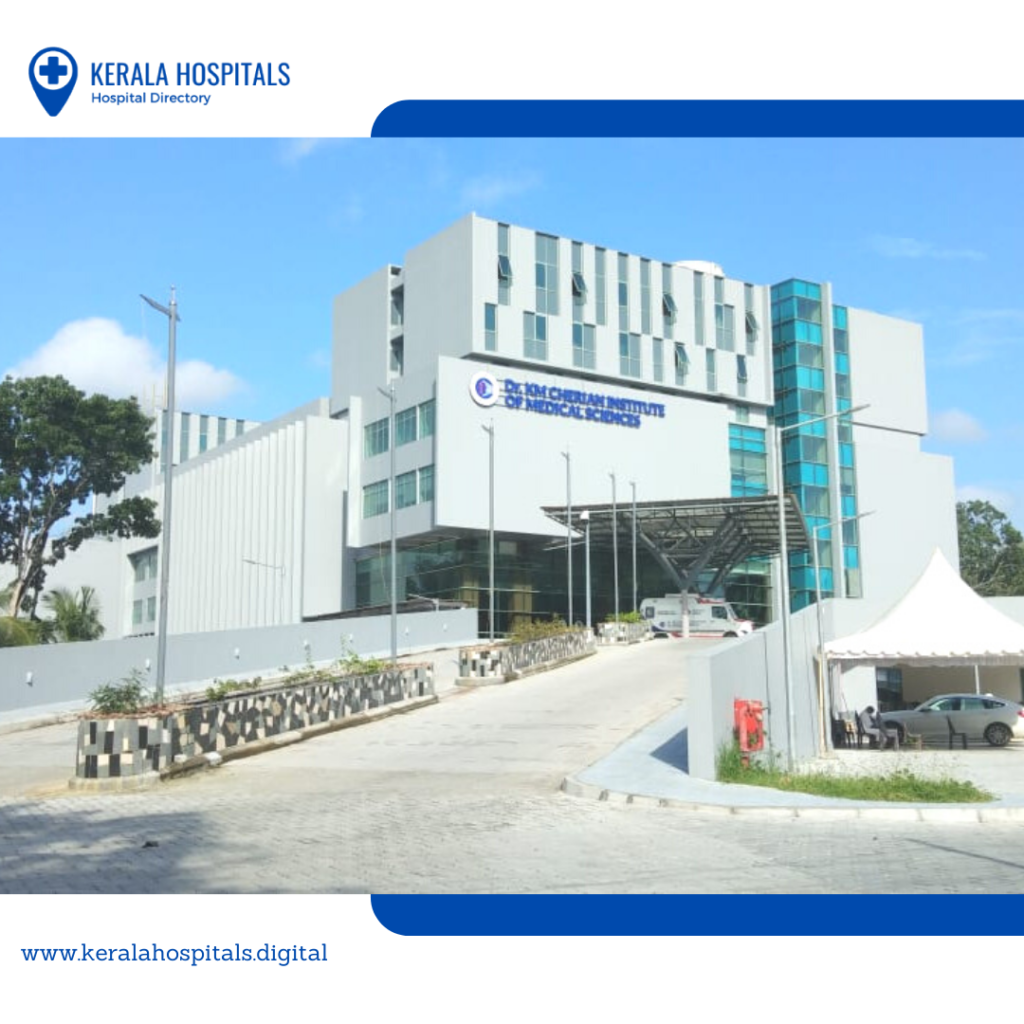 The hospital is located in Kallissery, 3 kilometers from Chengannur and 1.2 kilometers from State Highway (SH1), also known as MC Road. Chengannur is located in Alappuzha's eastern region. The hospital site encompasses 5.5 acres of land adjacent to the historic Pamba River, which is the third-longest river in Kerala.
Address: Dr. KM Cheriyan Institute of Medical Sciences, Umayattukara Road
Kallissery, Chengannur, Kerala 689124
Phone: 0479 236 3456
A multi-specialty hospital located in the heart of Kerala, India, Srikanthapuram Hospital is popular among medical tourists and locals alike. Dr. G.S.Thampi founded it in 1947, but it was the late Dr. S.Sreekantan (son of Dr. G.S.Thampi) who turned it into a multi-specialty hospital.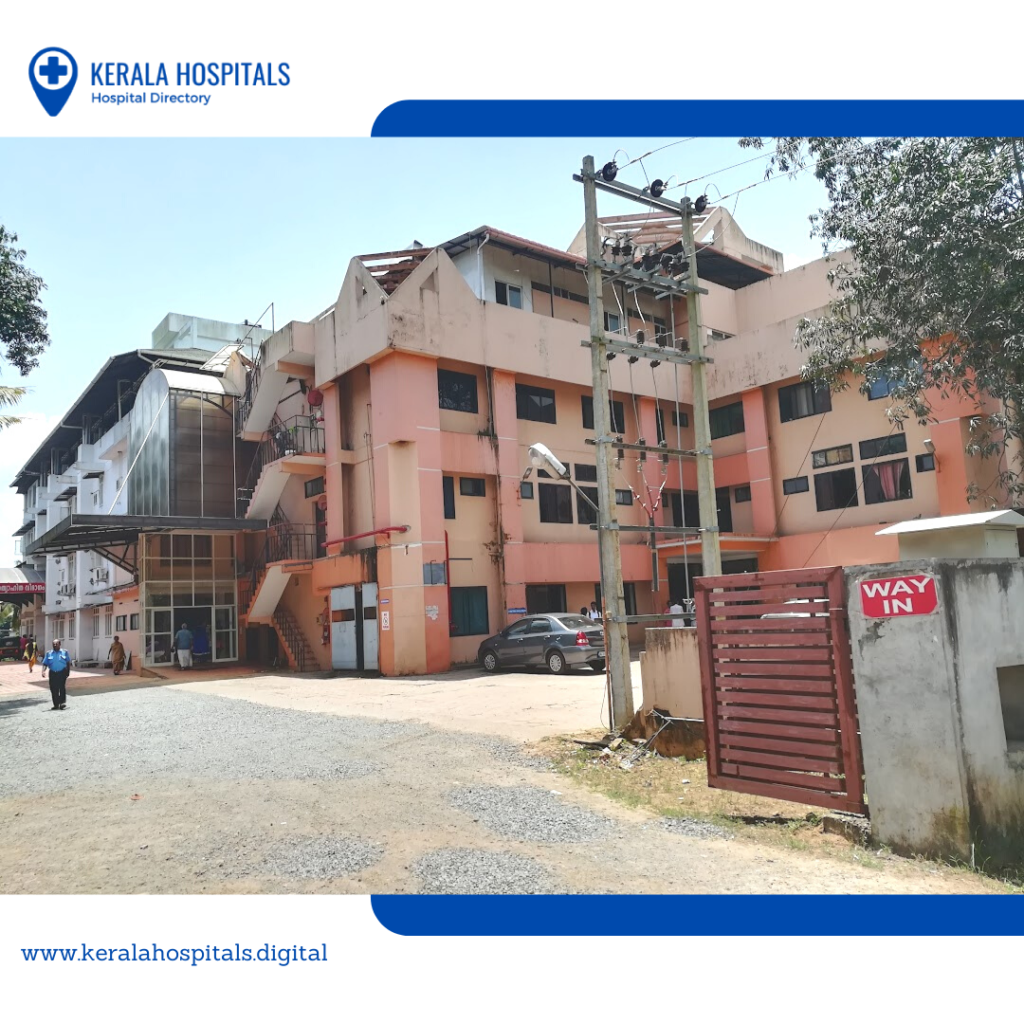 It is the Hospital's mission to provide affordable healthcare to the common man in order to improve the overall well-being of the community. A dedicated team of physicians and well-qualified staff work together to deliver comprehensive personalized care to patients.
Address: SH6, Kandiyoor
Mavelikara, Kerala 690103
Phone: 0479 230 9000