Sreechand Hospital
Dhanalakshmi Hospital
KIMST Hospital
AKG Memorial Co-operative Hospital
Fathima Hospital
Madhavrao Scindia Hospital
Sreechand is a speciality hospital founded by KS Group with the vision of providing healthcare services where innovation and quality meet care and affordability. The hospital is currently functioning with 175 beds, and it will extend to 300 beds having a speciality and super speciality service. They are on a mission to make a healthy difference in patient's life and community by combining quality and care. And they combine the strengths of employees and physicians and provide exceptional healthcare services to bring a smile to all patients. Sreechand hospital is guided by the values, quality, and leadership provided by KS Group, having 6 decades of experience in various business activities.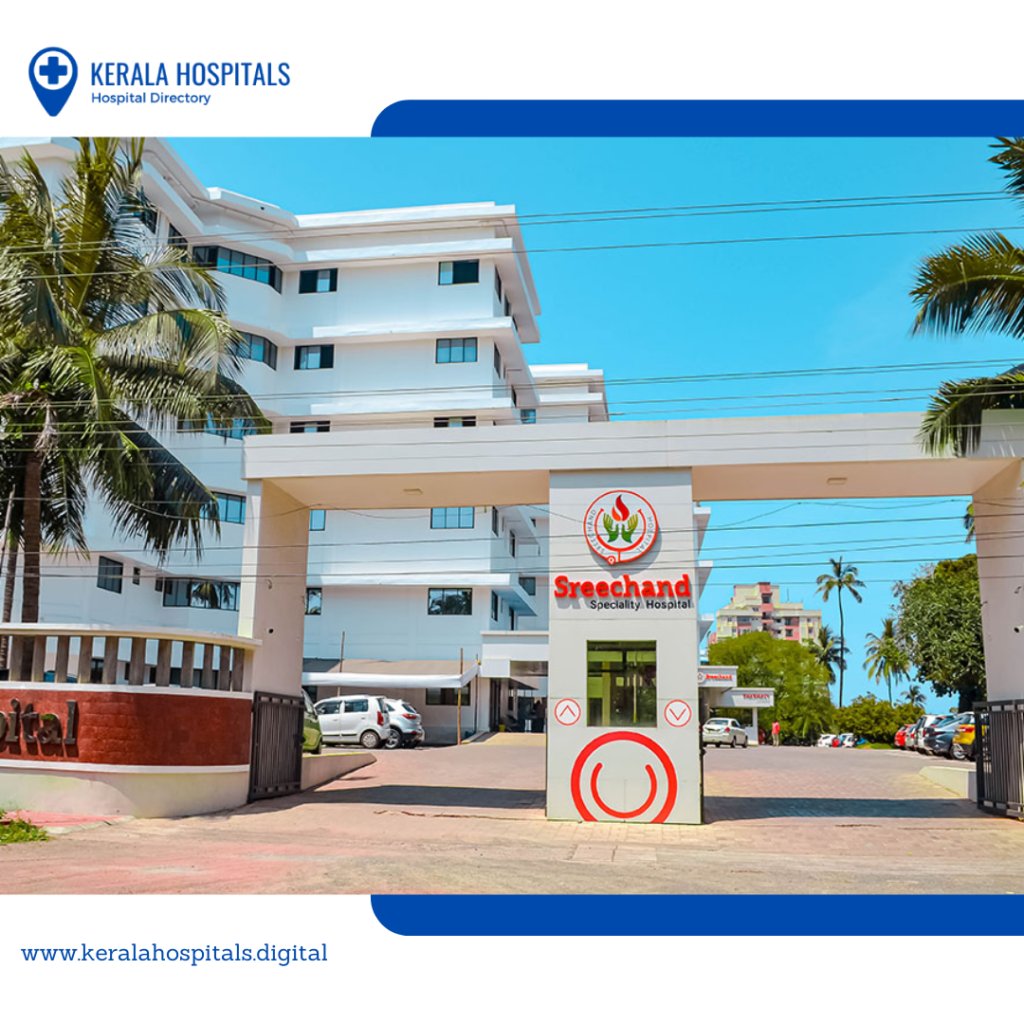 Address – Sreechand Speciality Hospital Pvt. ltd
Near SN Park
Kannur, Kerala 670001
Ph – +91 497 2715550, +91 8590017050
Dhanalakshmi Hospital was officially inaugurated on 30 October 1998, started with 50 beds. It is functioning with its motto, "Care and Cure with Dedication". The hospital has a team of highly qualified and renowned doctors, dedicated and skilled nurses, technicians, and other paramedics to provide high-quality healthcare to all classes of patients at an affordable cost. They aim to become Kerala's leading healthcare provider. They keep patients well informed about their medical condition. Uphold and ensure ethical practice and work as a team. Additional services, facilities, and new specialities are regularly added to the existing ones. Dahanlakshmi is the first NABH accredited hospital in North Malabar. It has a College of Nursing, which was started in 2010.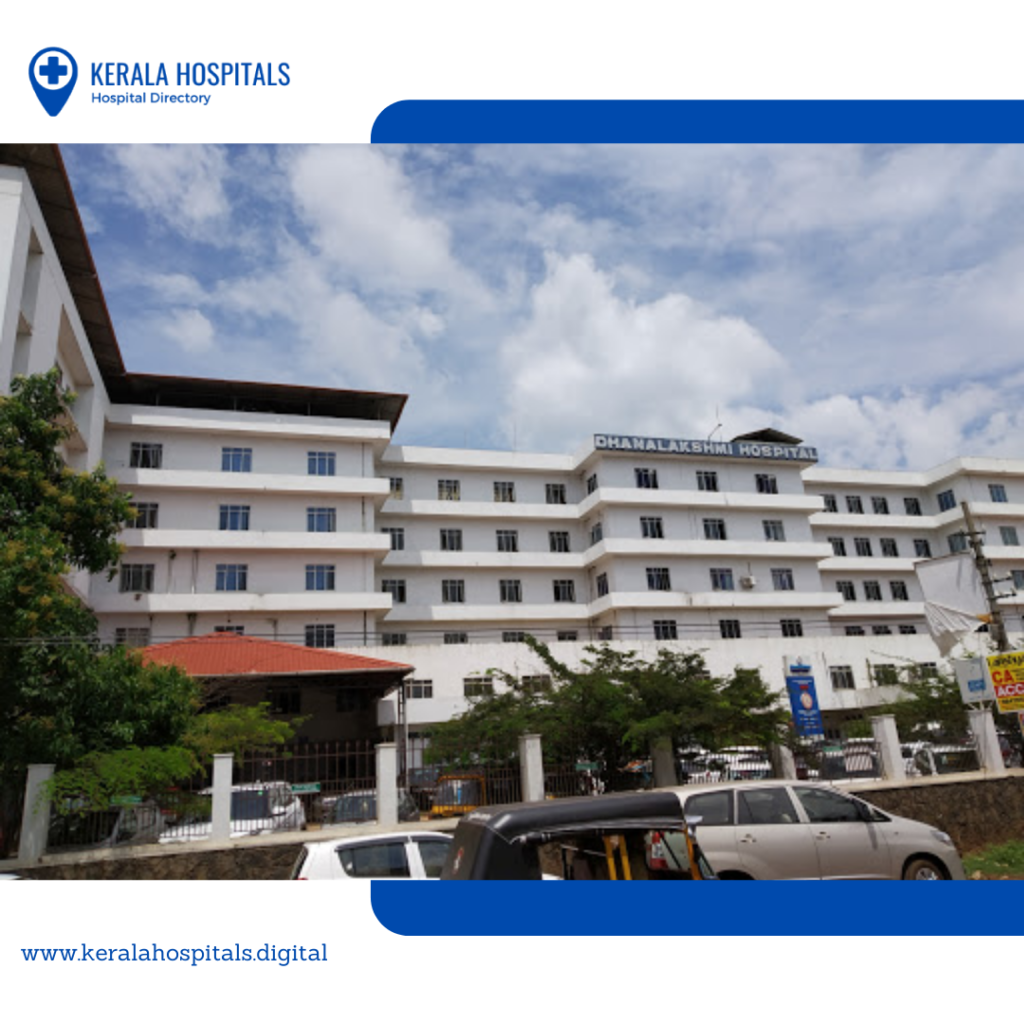 Address – Dhanalakshmi Hospital
Kannothumchal Road
Kannur, Kerala 670002
Ph – +91 497 (2714200, 2714208, 2714287, 2714253)
Kannur Institute of Medical Science & Technology was begun as the dream of one man transformed into the dream of many. The hospital laid its foundation to support the common people through selfless, social, and cultural services. They aim to be the most efficient, competent, and courteous healthcare provider, committed to patient safety, and emerges as a trustworthy healthcare provider in the region.
KIMST utilizes advanced medical practices and cutting-edge technology under the supervision of highly qualified and experienced physicians and paramedical staff in a caring and welcoming environment. The hospital is equipped with state-of-the-art equipment and dedicated to providing access to quality service and education that improve the wellbeing of the rural-urban segment. They strive to accomplish their dreams and goals to bring a greater influence in the future indeed.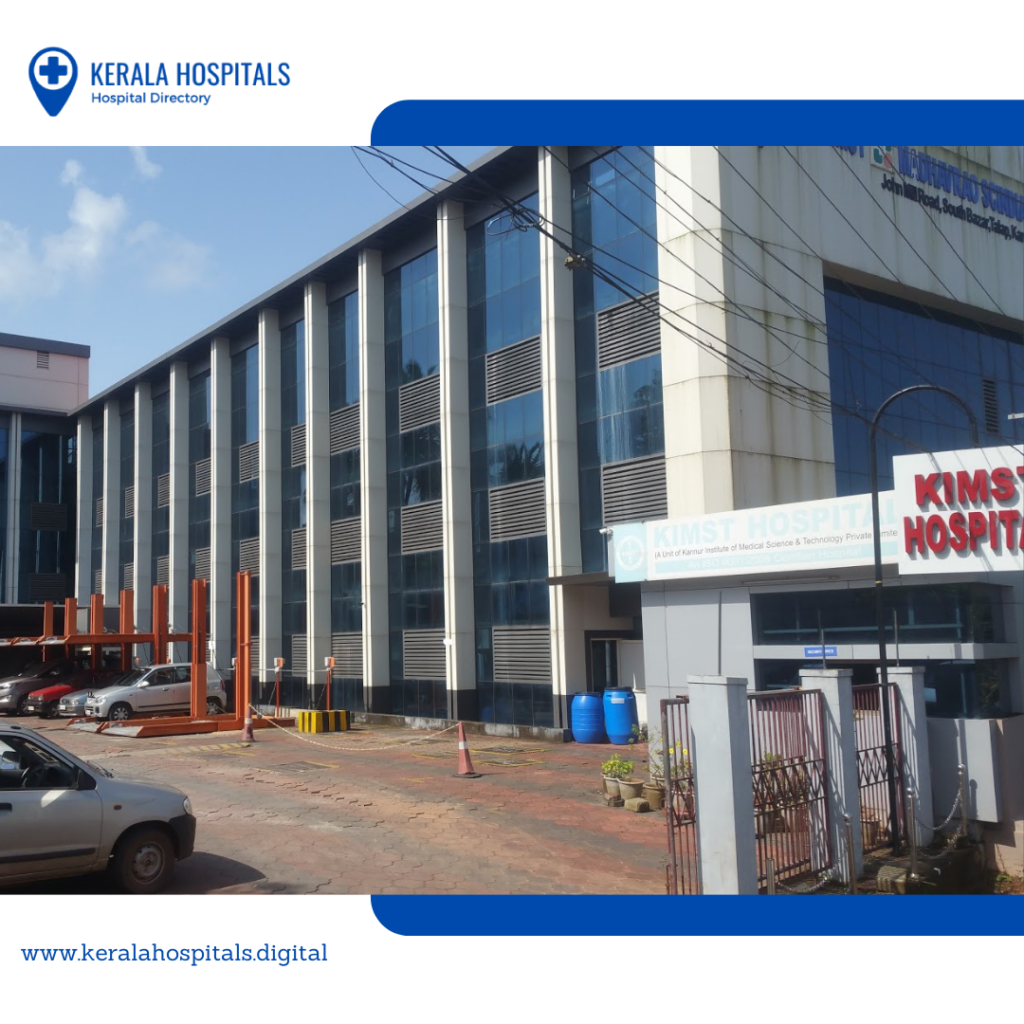 Address – KIMST Hospital
Talap, John Mill Road
Kannur, Kerala
Ph – 0497 276 3310, 0497 2714800 (30 Lines)
AKG Memorial Co-Operative hospital was started in May 1980 as a memorial of Sri. A K Gopalan. It was started as a 22 bedded facility, now developed into a 450 bedded multi-speciality hospital. Having 24 departments with 41 doctors and 289 paramedical staff, the hospital aims to deliver supreme quality treatment at an affordable cost. The hospital uses sophisticated equipment to diagnose diseases. Their primary focus is to provide high-quality treatment to the backward community at a reasonable cost. The hospital was set up to provide advanced facilities in the area and to create an institution of excellence for people which facilitates service, education, training, and research. The hospital has a School of Nursing and College of Nursing.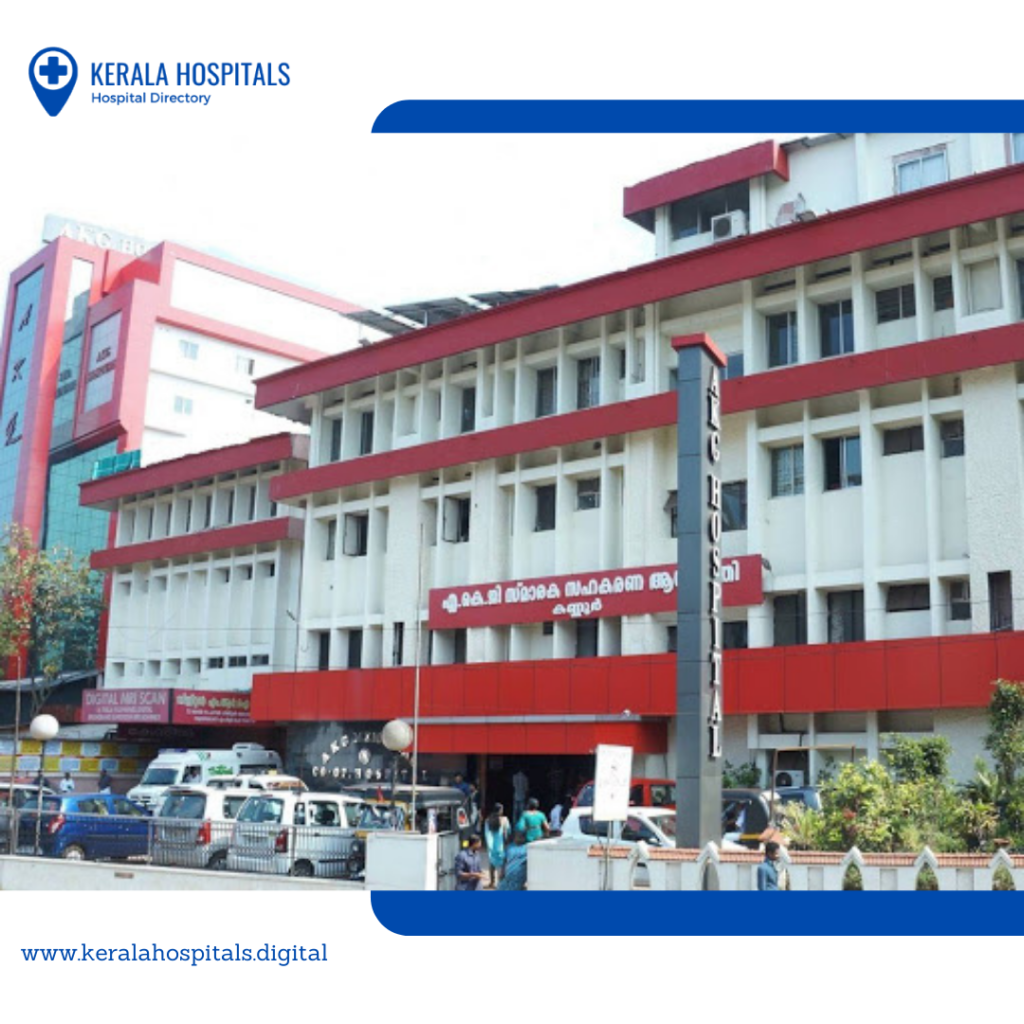 Address – AKG Memorial Co-Operative Hospital
Talap, Kannur, Kerala 670002
Ph – 0497 276 2500, 0497 276 2400
Fathima hospital is a leading maternity hospital in Kannur, providing comprehensive care from pre-natal care to post-natal care for patients. The hospital has a team of experienced gynaecologists, fetal medicine specialists, and women's health physiotherapists. Consultant obstetricians are the leading practitioners in the sector. The hospital ensures that all will receive the highest quality pregnancy care. Fathima hospital has advanced maternal-fetal medicine that focuses on monitoring the health and wellbeing of the fetus (unborn child). The fetal medicine centre is one of the handful of centres in Kerala, and it is the only referral fetal medicine hospital in North Malabar, between Mangalore to Calicut. Fathima hospital offers fully equipped luxury rooms and suites.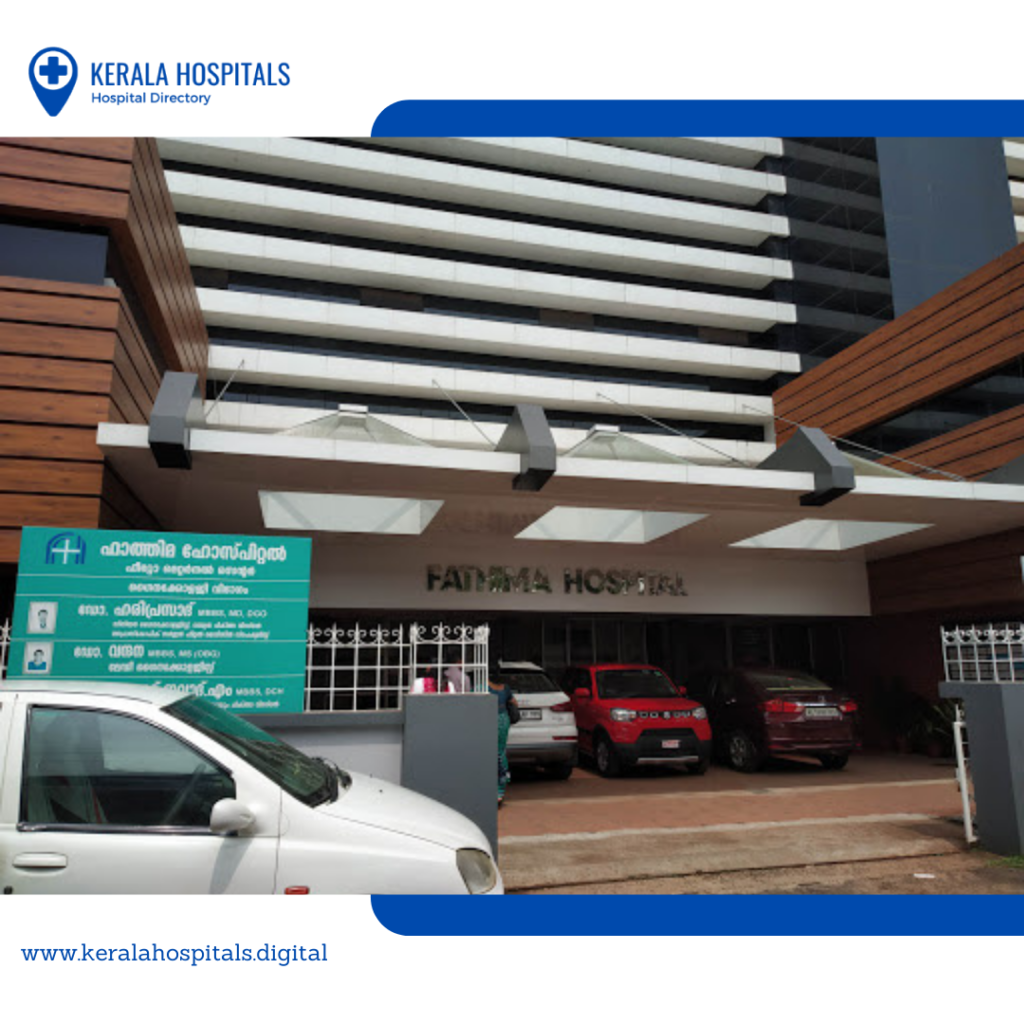 Address – Fathima Hospital
South Bazar, Kannur
Kannur, Kerala
Ph – 0497 2707746, 2704662, 2708825
Madhavrao Scindia Hospital
Madhavrao Scindia hospital is a unit of Madhavrao Scindia Memorial Charitable Trust, the Trust formed in 2002 to honor the memory of the late Madhavrao Scindia. It is a 50 bedded multi-speciality hospital. With medicine, surgery, Gynaecology, ICU, NICU, Orthopaedics, Paediatrics, Cardiology, and Neurology departments, the hospital gives priority to patient care. The charitable Trust engaged in activities for helping the poor and needy of the society, and the hospital is the flagship of the Trust. Providing charitable and social services for medical, educational, and cultural activities, they have been certified ISO. 9001:2008.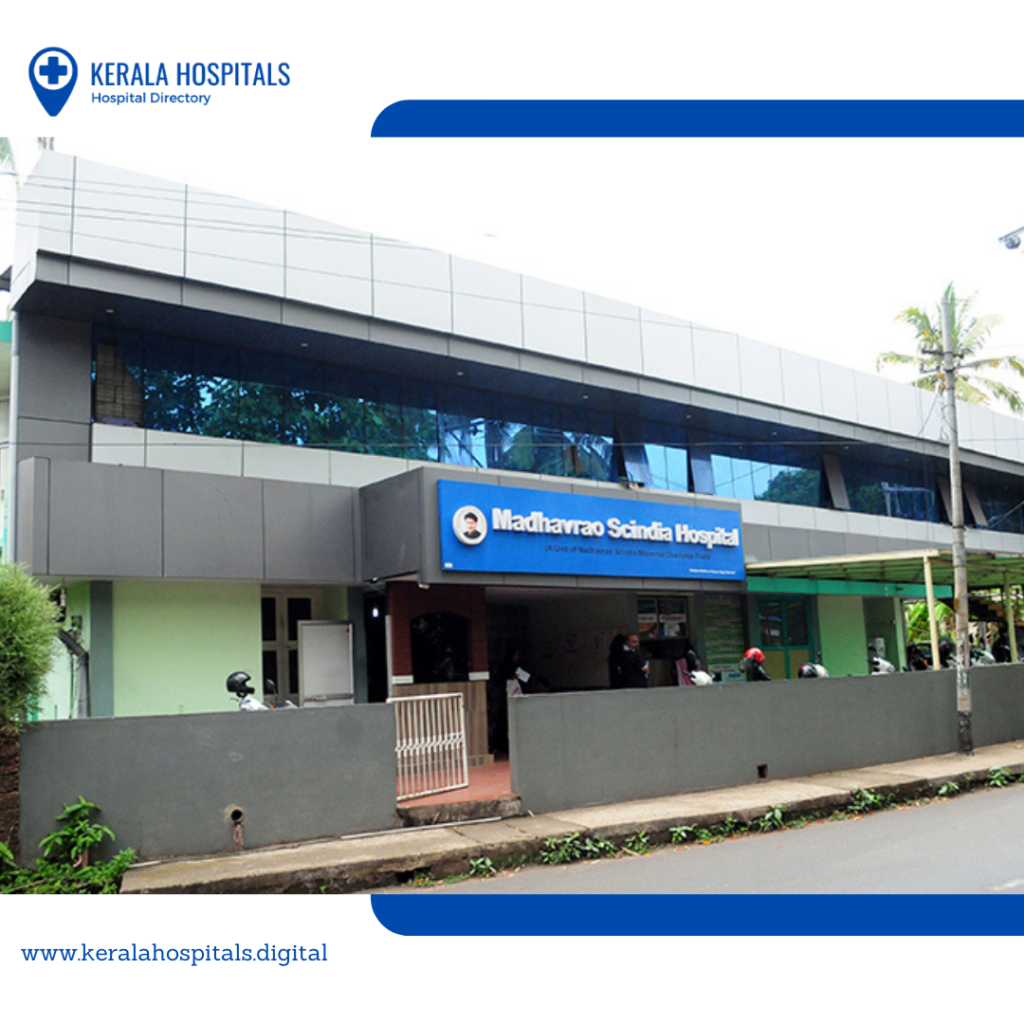 Address – Madhavrao Scindia Hospital
Pamban Madhavan Road, P.O Talap
Kannur, Kerala 670002
Ph – +91 497 2764141, 2705277, 2705253, 2705254, 2705255, +91 8547339754