CMS – Chazhikattu Hospital
St. John's Hospital
Mundakayam Medical Trust Hospital
Holy Family Hospital
Life Blooms Hospital
Bavasons Archana Hospital
High Range Hospital
Al-Azhar Medical College & Super Speciality Hospital
Since its founding, CMS hospital has remained as a tertiary referral centre with world-class medical facilities and infrastructure. The hospital's mission is to serve excellence by enabling access to cost-effective world-class healthcare services to enhance lives, preserve well-being, and celebrate health every day.
In 1933, Dr. C K Stephen decided to start the first clinic in Thodupuzha town to cater to the medical needs of the region. And today, the same clinic has grown and established as one of the most reliable and efficient healthcare facilities in town. It has 350+ beds and 20+ super speciality and speciality departments that offer fast, effective, and affordable treatment for all major disease conditions. And has some of the ultra-modern medical technologies and experienced surgeons and doctors.
The Chazhikattu School of Nursing, the department of nursing education, CMS hospital, was started in October 2009 with the twin objectives of satisfying the hospital's growing need for quality nursing services and creating a centre of excellence in nursing education in the region.
Address – River View Road, Thodupuzha
Idukki, Kerala 685584
Ph – +91 9207 724 727
+91 4862 300 300
St. John's hospital, Kattappana, is a multi-speciality hospital, the main hospital in the high-range with 450-bed. It has state-of-the-art facilities and serves as a tertiary care and referral centre for the whole Idukki and adjoining areas of the Theni district in Tamil Nadu.
The hospital was started as a temporary dispensary at Kambukkal by the efforts of the Vincent de Paul Society and the Franciscan Clarist Sisters of Kattappana and with the help of the Brothers in Germany. Later it shifted to a new building with 18 beds, and then the foundation stone for the new hospital was laid by Mar Mathew Kavukatt, the Archbishop of Changanassery.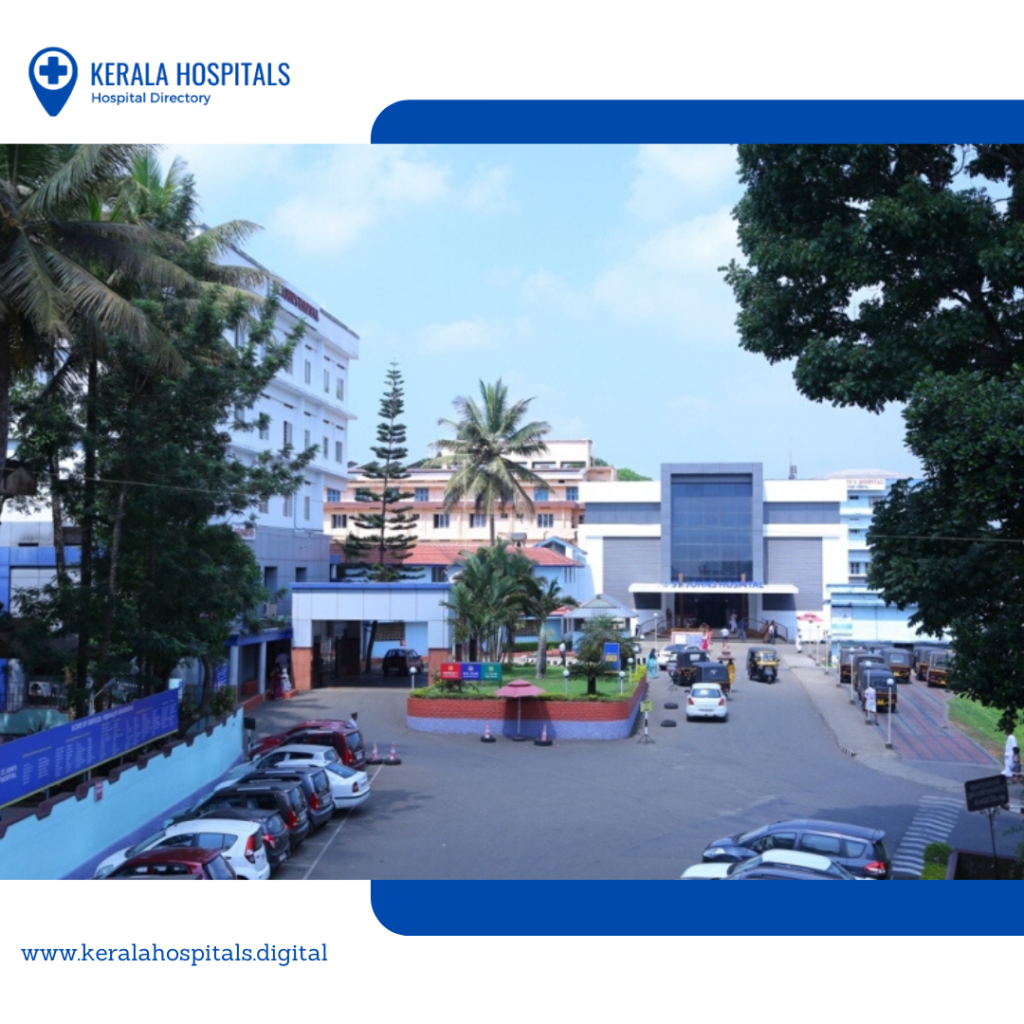 The hospital aims to provide
Modern and affordable healthcare services to the public according to their needs.
The social and educational upliftment of the society
Community welfare and wellbeing
Address – St. John's Hospital, Kattappana
South Idukki, Kerala 685515
Ph – 04868 257 000
Mundakayam Medical Trust (MMT) hospital, located 3 km from Mundakayam, was built in 1965 by the joint venture of plantation authorities and local people. For administration and services, it was handed over to the Congregation of Medical Mission Sisters, and since 25 June 1999, the hospital has been owned and managed by the Catholic Diocese of Kanjirappally.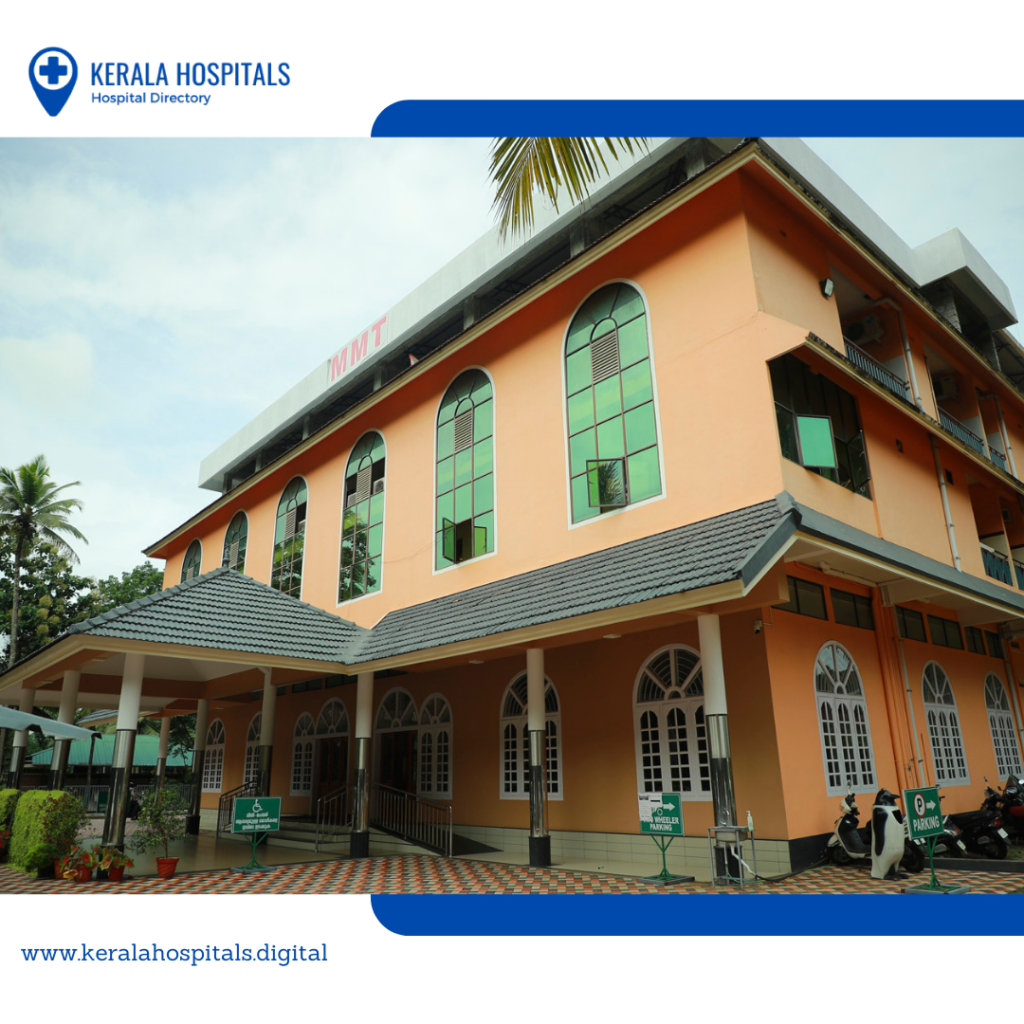 It was started with 30 beds, 5 departments, and a casualty service. And today, it is a 250-bed hospital with departments of general medicine, general surgery, obstetrics and gynecology, pediatrics, orthopedic, anesthesiology, ENT, and dermatology. The hospital strives to remain as a healthcare institution where socially, economically, and educationally backward people will have equitable access.
Address – Mundakayam Medical Trust Hospital,
Mundakayam East P.O
Idukki, Kerala 686513
Ph – +91 9446 462 400
+91 9446 462 500
Holy Family hospital is a leading 24/7 hospital in Muthalakodam, Thodupuzha that offers advanced medical and surgical care combining speciality services as well. The hospital was founded in 1971 and is committed to delivering compassionate, high-quality, and affordable healthcare in an environment that is tuned to the physical and spiritual needs of patients.
Holy Family hospital aims to work for the improvement of individual, family, and community health standards. Currently, the hospital has 300 inpatient beds and 22 departments, and the mission of the hospital is to provide "quality, safe, and compassionate care based on human and technical expertise." Holy Family hospital is accredited by the National Accreditation Board for Hospitals (NABH), and their treatment follows high values like "honoring human dignity, ensuring justice and excellence".
Address – Holy Family Hospital, Muthalakodam
Thodupuzha, Idukki, Kerala
Ph – +91 04862 – 222231, 222234, 221060, 221062
Life Blooms hospital is located in Puttady under the leadership of Dr. Mathew Koshy, a famous infertility specialist with 24 years of experience. The hospital has infertility, obstetrics, gynaecology, paediatrics, and family medicine departments and modern facilities such as laparoscopy, ultrasound scan, ICU, NICU, operation theatre, pharmacy, lab. Patients get care from experienced doctors 24/7.
Address – Life Blooms Hospital, Puttady
Idukki, Kerala
Ph – 9847123855
04868 288 255
Bavasons Archana hospital is a 100 bedded multi-speciality hospital in Vannappuram functioning 24/7. The hospital has emergency and casualty, obstetrics and gynecology, pediatrics, radiology, general medicine and ICU, ENT, physiotherapy, pathology, and dental departments, and a 24-hour casualty with pharmacy and equipped laboratory. Bavasons Archana hospital is a rapidly growing hospital network in India and abroad. They offer no obligation-free initial consultation.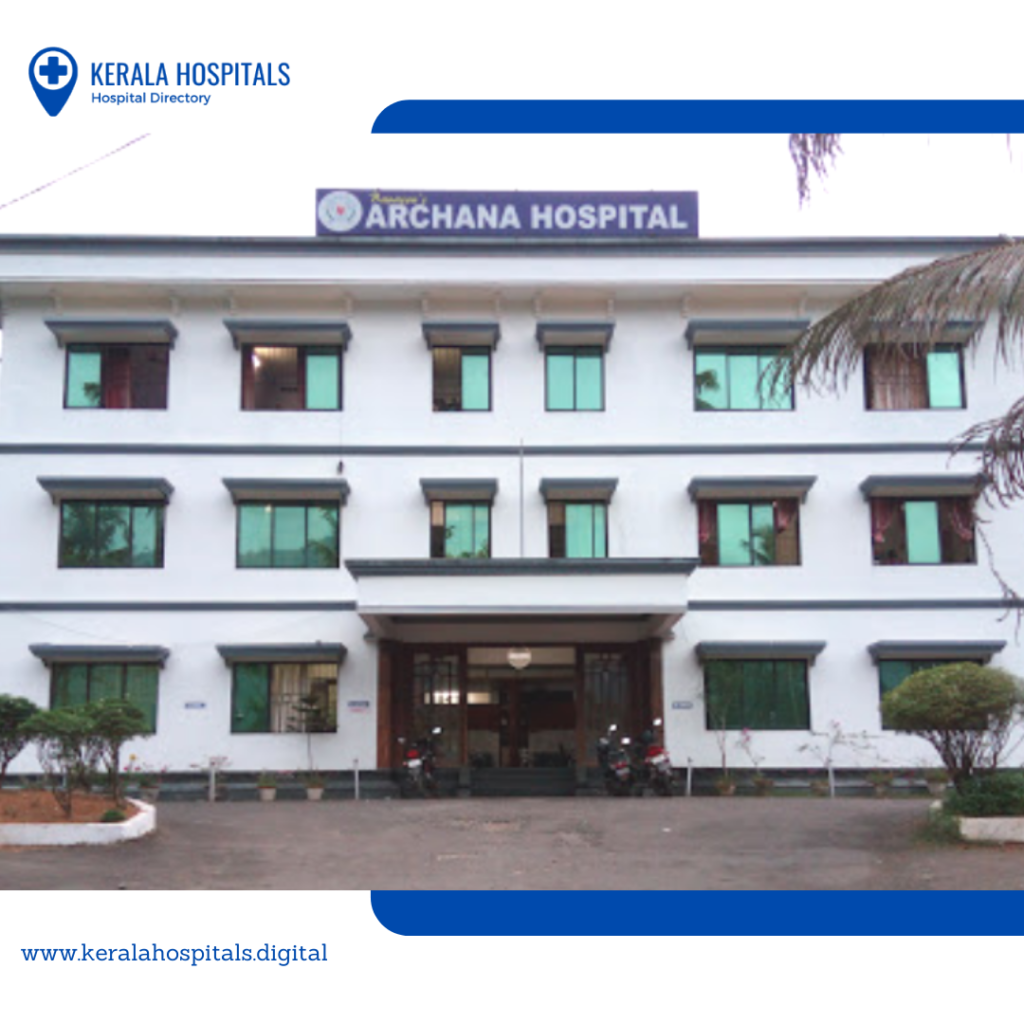 Address – Bavasons Archana Hospital
Vannappuram (P.O), Thodupuzha
Idukki, Kerala 685607
Ph – 7025154003
The hospital was built as a statutory requirement for workers surrounding Munnar. High Range hospital is formed as a group hospital for 32 estate hospitals and dispensaries in and around Munnar. Tata Consumer products, High Range hospital provide committed primary and secondary medical care and ensure cost-effective treatment for every patient. The multi-speciality hospital brings a dedicated team of doctors, nurses, and healthcare professionals to deliver high-standard healthcare services to the workers and their families.
The hospital spread over 500 sq km with departments of anaesthesiology, emergency, dental, internal medicine, obstetrics and gynaecology, paediatrics, radiology, surgery, and orthopaedics. High Range hospital achieved Best Industrial Hospital Award in 1988. The hospital caters to over 60000 out-patients and 7550 in-patients annually.
Address – High Range Hospital
High Range Hospital Road, Nullatanni, Munnar
Idukki, Kerala 685612
Ph – 04868 255666
04868 255888
Al-Azhar Medical College & Super Speciality hospital offers world-class medical services to all patients and stands as a centre of excellence with state-of-the-art infrastructure, highly qualified doctors, and 700-bed. The hospital has 16 speciality and super speciality departments, providing affordable treatments and services. Began under the aegis of Noorul Islam Trust, Al-Azhar Medical College is an ideal place to nurture experiential learning where students get exposed to practical cases day-to-day.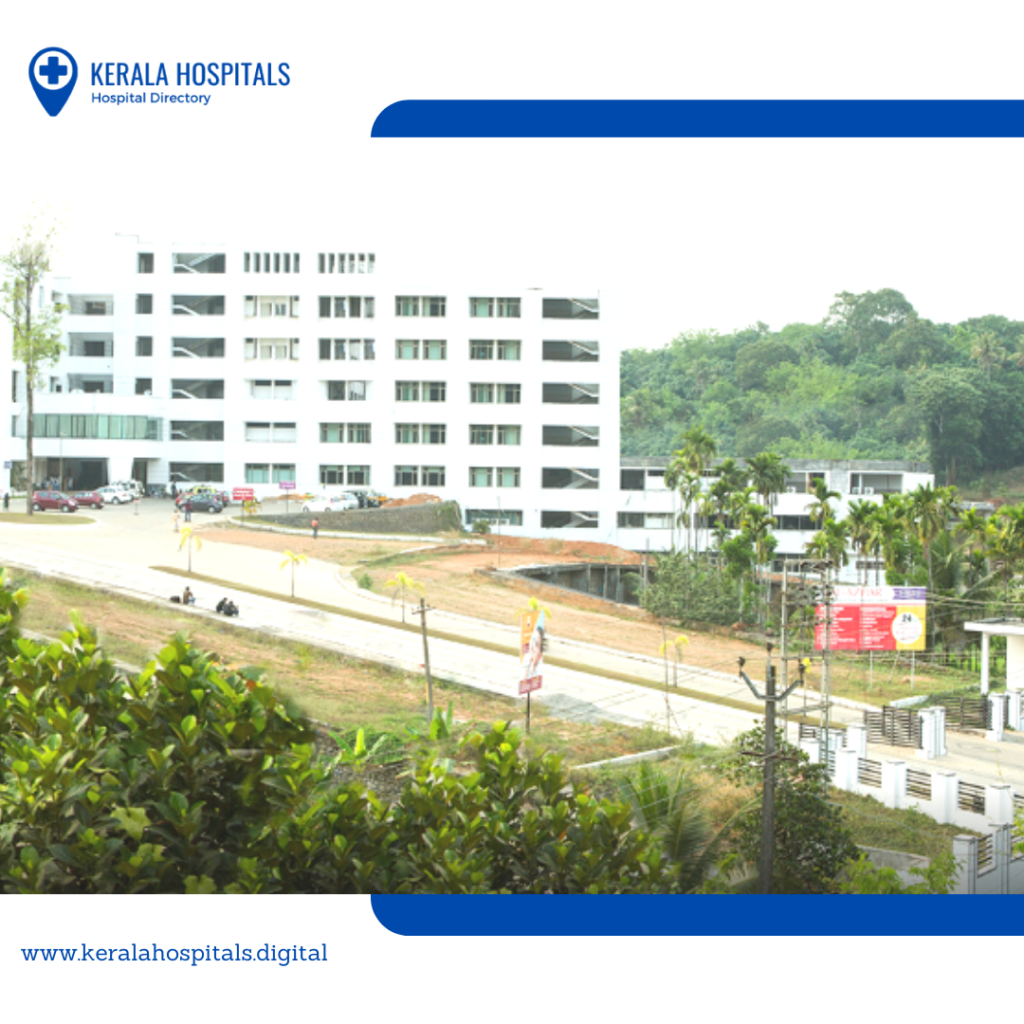 Since 2002 the hospital strives to be an internationally acclaimed institution empowered with academic excellence and exceptional quality healthcare. The hospital is on a mission to provide the highest quality of healthcare services and facilities to the poorest of the poor regardless of age, gender, caste, creed, or religion.
Address – Al-Azhar Medical College & Super Speciality Hospital
Thodupuzha, Ezhalloor Road, Kumaramangalam
Idukki, Kerala 685605
Ph – 8281649026
8547055912