Rajagiri Hospital
Aster Medcity
Sunrise Hospital
Lisie Hospital
VPS Lakeshore Hospital
Lourdes Hospital
City Hospital
V.G Saraf Memorial Hospital
Amrita Hospital
M.A.J. Hospital
Rajagiri hospital has emerged as a leading quaternary care facility in the region with a compassionate team of medical professionals and cutting-edge medical technology. Established in 2014 by the Rajagiri (CMI) group of institutions to provide quality medical care to the needy at an affordable cost, it has created a place on the map of quality healthcare delivery in South India and earned the trust and loyalty of patients. The departments at the hospital offer specialized and holistic healthcare services of international standards.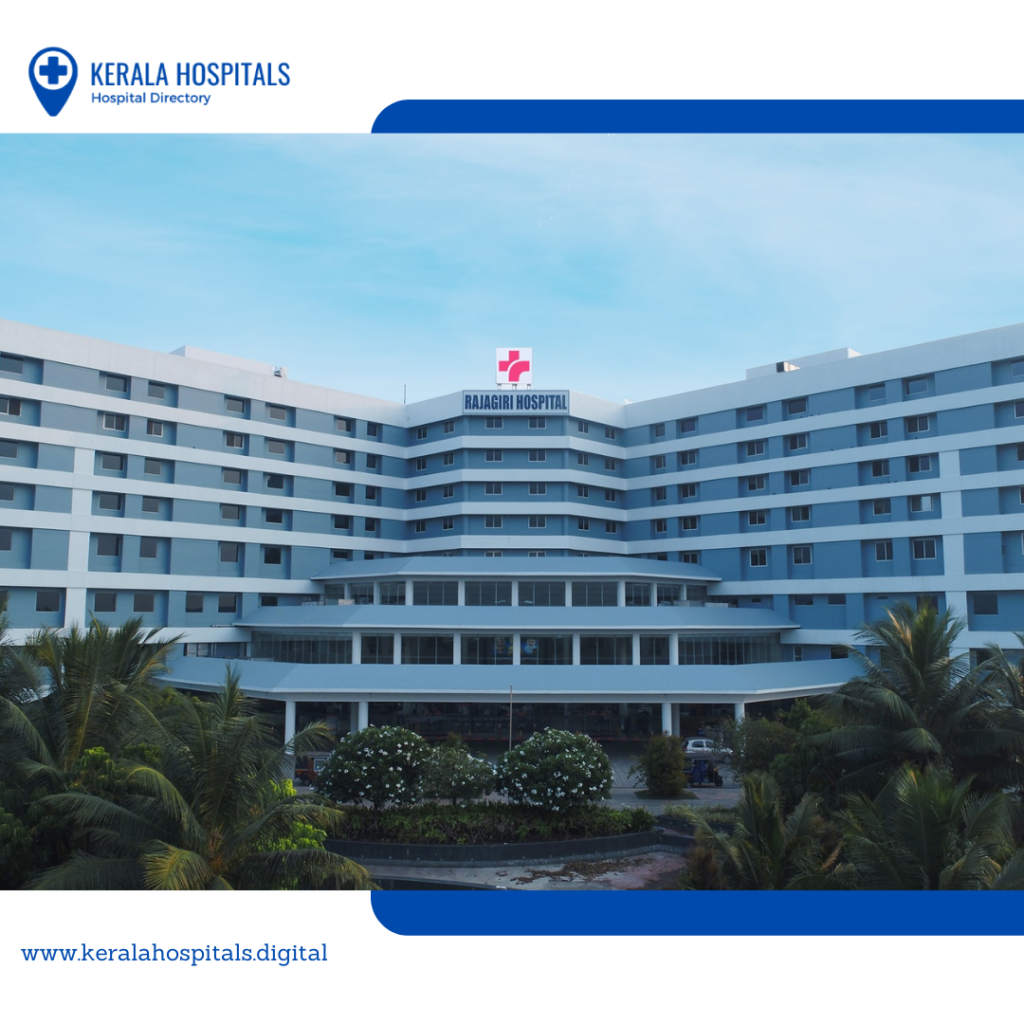 Rajagiri is one of the best cardiology hospitals in Kochi and the top angioplasty surgery hospital in Kerala, with a 100% success rate. The department has state-of-the-art facilities and treatment services. And they have set up the Rajagiri Cardiac centre to deliver high-quality care for patients with heart ailments.
Address – Chunangamvely, Aluva 683112
Phone – 0484 290 5000
Since 2013, Aster Medcity fulfilling the vision of Dr. Azad Moopen, the Chairman, providing quality healthcare cost-effectively through its Centres of Excellence and a multi-speciality hospital. It is a 670-bed quaternary care facility; also the first JCI accredited quaternary care multi-speciality hospital in Kerala. The hospital offers holistic treatment with a multidisciplinary approach. Blending the best team of professionals and state-of-the-art technology, the hospital has grown into a medical destination that draws patients and medical professionals.
The Centre of Excellence in cardiac sciences at Aster Medcity is designed to work like an independent heart hospital in Kochi, delivering advanced cardiology, interventional cardiology, electrophysiology, cardiac surgery, heart transplant, and cardiac rehabilitation services for adults and children.
The expert team of doctors offers optimal, evidence-based treatment services with the help of support staff and ensures personalized treatment. With comprehensive diagnosis and therapeutic technology, the cardiac centre delivers high-precision diagnosis and proper treatment to bring the best possible results.
Address – Kuttisahib Road Cheranellor, South Chittoor, Kochi 682027
Phone – +91 484 66 99 999
Sunrise hospital is a pioneer in Laparoscopic and endoscopic surgeries, a tertiary healthcare centre with world-class treatment for all types of medical emergencies. The hospital has more than 46 medical departments and specialities. Having branches in Kochi, Kasaragod, Kanhangad, and Changaramkulam in Kerala, they serve the healthcare industry as a global partner for enhancing the overall health of people.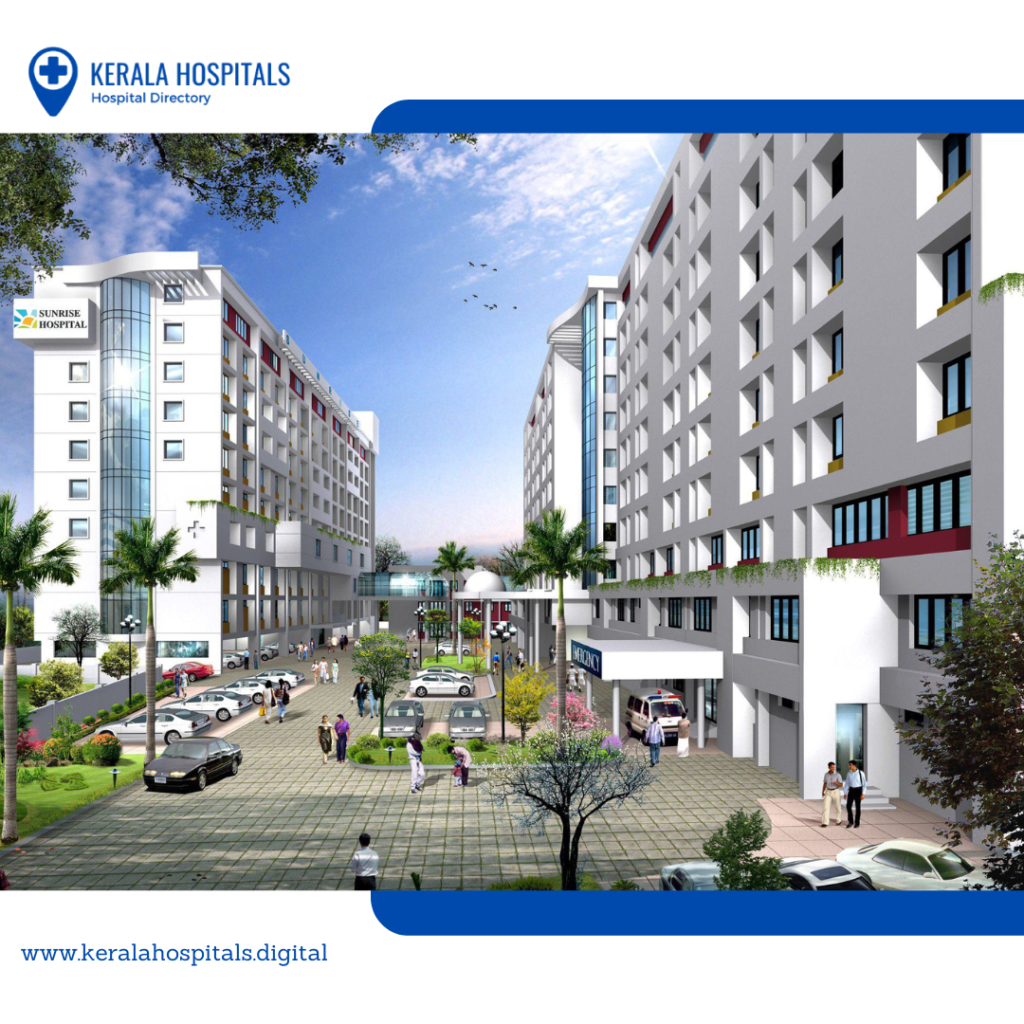 The cardiology department at Sunrise is named Cochin Heart Institute. The department includes leading cardiologists, cardiac surgeons, and cardiac anesthetists supported by a team of expert medical and paramedical staff. It ensures a secure and effective cure by providing the best quality care round the clock.
Address – Sunrise Hospital Seaport – Airport Road, Kakkanad, Kochi 682030
Phone – +91 484 2660000
Incepted in 1956, Lisie hospital, which functions as a charitable institution, is the premier project of Lisie Medical Institutions that is owned and managed by the archdiocese. The hospital embodies the apostolic concern and social responsibility of the archdiocese of Ernakulam-Angamaly. It strives to promote healthcare with high-quality treatment services of international standards compassionately for all and make it affordable for the less privileged irrespective of caste and creed.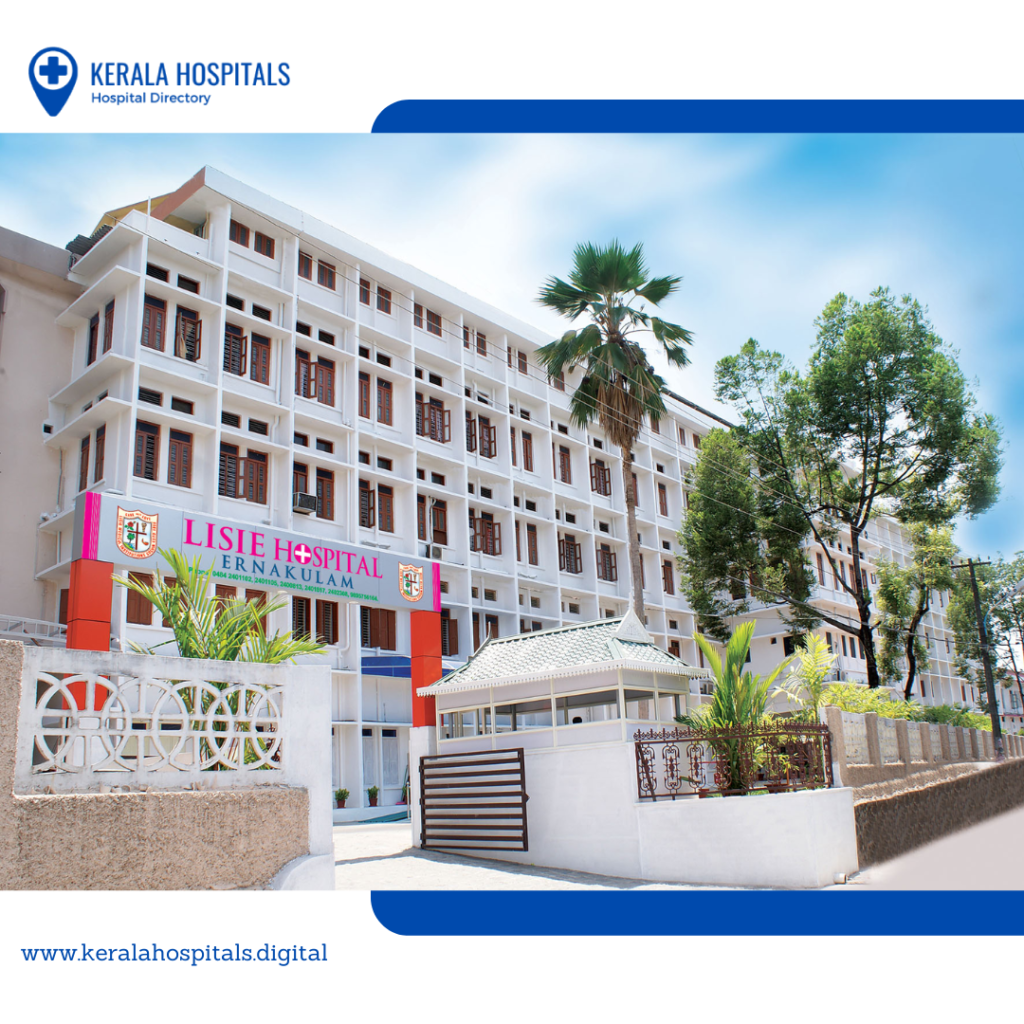 One of the largest cardiology facilities in the state, the cardiology department at Lisie delivers exceptional cardiac care for patients. They have a team of dedicated experts from various sub-specialties, including pediatric cardiology, electrophysiology, adult coronary, structural and vascular cardiology, and advanced technology to ensure high-quality cardiac care services.
Address – Lisie Hospital, Kochi, Kerala 682017
Phone – 0484 2402044
Recognized as a leader in medical education, groundbreaking research, and innovative, patient-centered clinical care, VPS Lakeshore hospital has emerged as a centre of international excellence for patients in India and abroad. It was established in 2003 and is a multi-speciality hospital offering diverse multi specialities with advanced technology. With an expert team of professionals and cutting-edge treatment facilities, the hospital aspires to be the hospital of choice for patients seeking high-quality healthcare.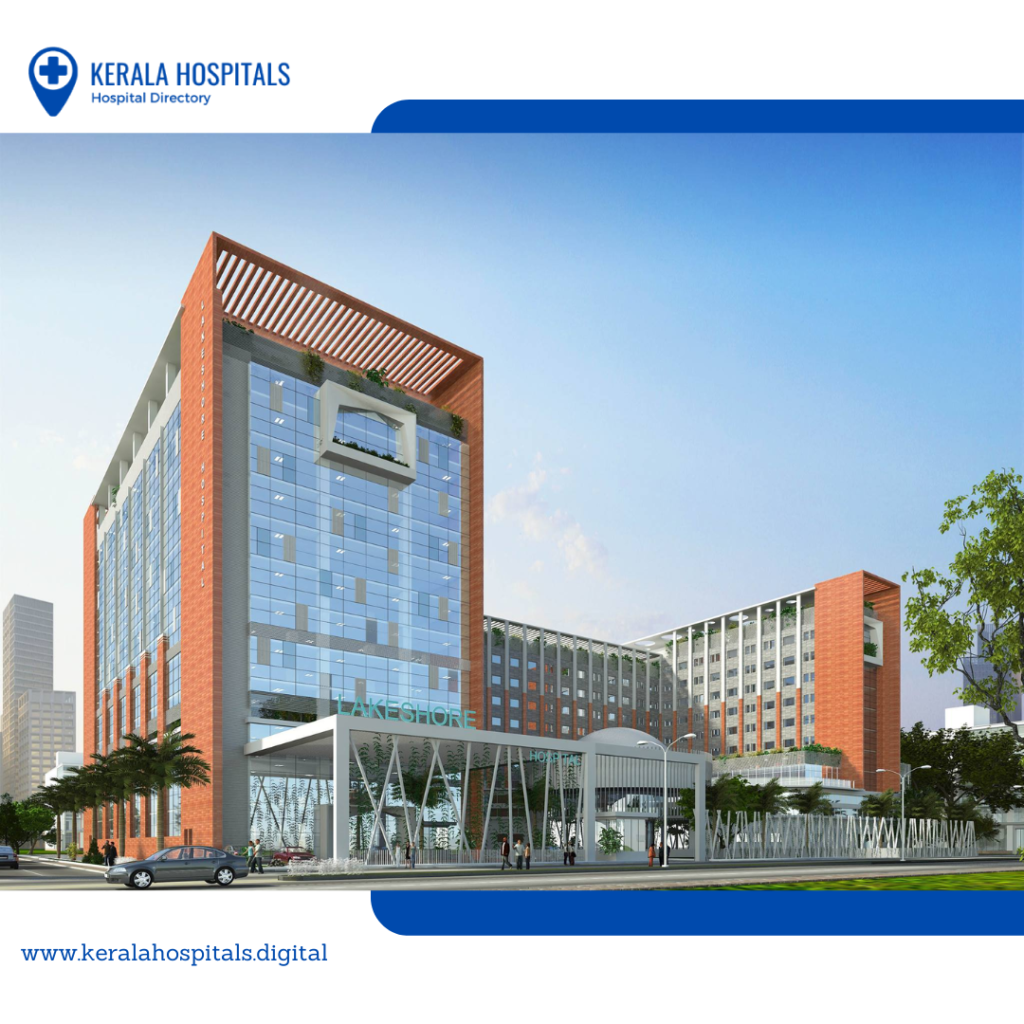 VPS is one of the best cardiology hospitals in Kochi. It covers all heart-related problems by combining advanced facilities and skilled experts. The team is ready to attend to patients at any time and provide accurate diagnoses and effective treatments for minor and major cases.
Address – NH-66 Bypass, Maradu, Ernakulam 682040
Phone – + 91 484 2701032, 2701033, 2703951
Lourdes hospital is a modern healthcare facility with state-of-the-art infrastructure and treatment services and is the premier multi-speciality tertiary care hospital in Kochi. The hospital provides all super speciality services with a focus on the holistic healing experience that combines the mind, body, and spirit.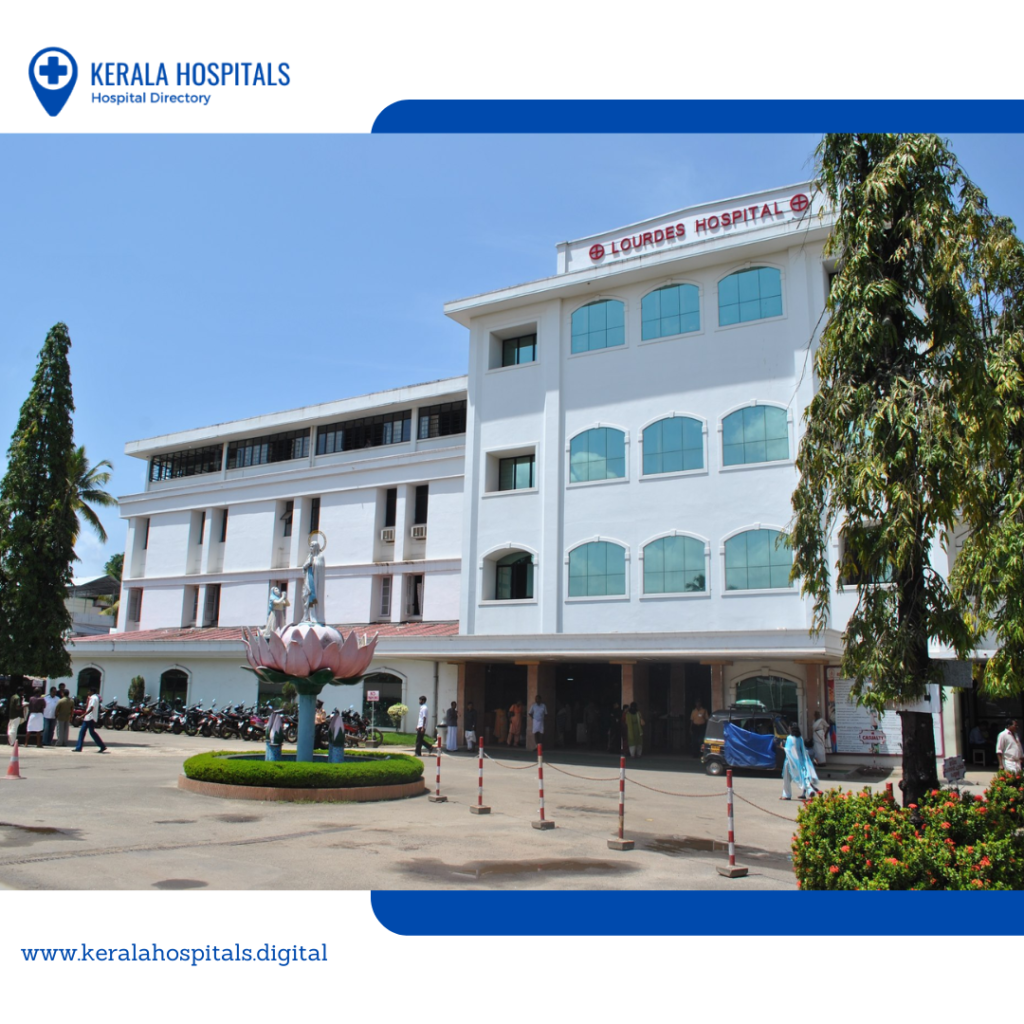 The cardiology department at Lourdes hospital offers comprehensive cardiac care for the management of heart diseases for both adults and children. The cardiologists, with several years of experience and international training, are experts in their field of specialization and provide exceptional cardiac care for patients. The team of cardiologists includes clinical cardiologists, adult interventional cardiologists, etc. They are supported by a team of cardiac and vascular surgeons, cardiac anesthesiologists, cardiac intensivists, and rehabilitation therapists.
Address – Lourdes Hospital, Kochi, Ernakulam, Kerala 682012
Phone – +91 484 4123456
City hospital was established by a group of experienced doctors in 1971. It is a multi-speciality hospital offering a wide range of speciality services with a personal touch. Focusing on high-quality services at an affordable cost, the hospital strives for a quality culture that continuously improves excellence in patient care and services.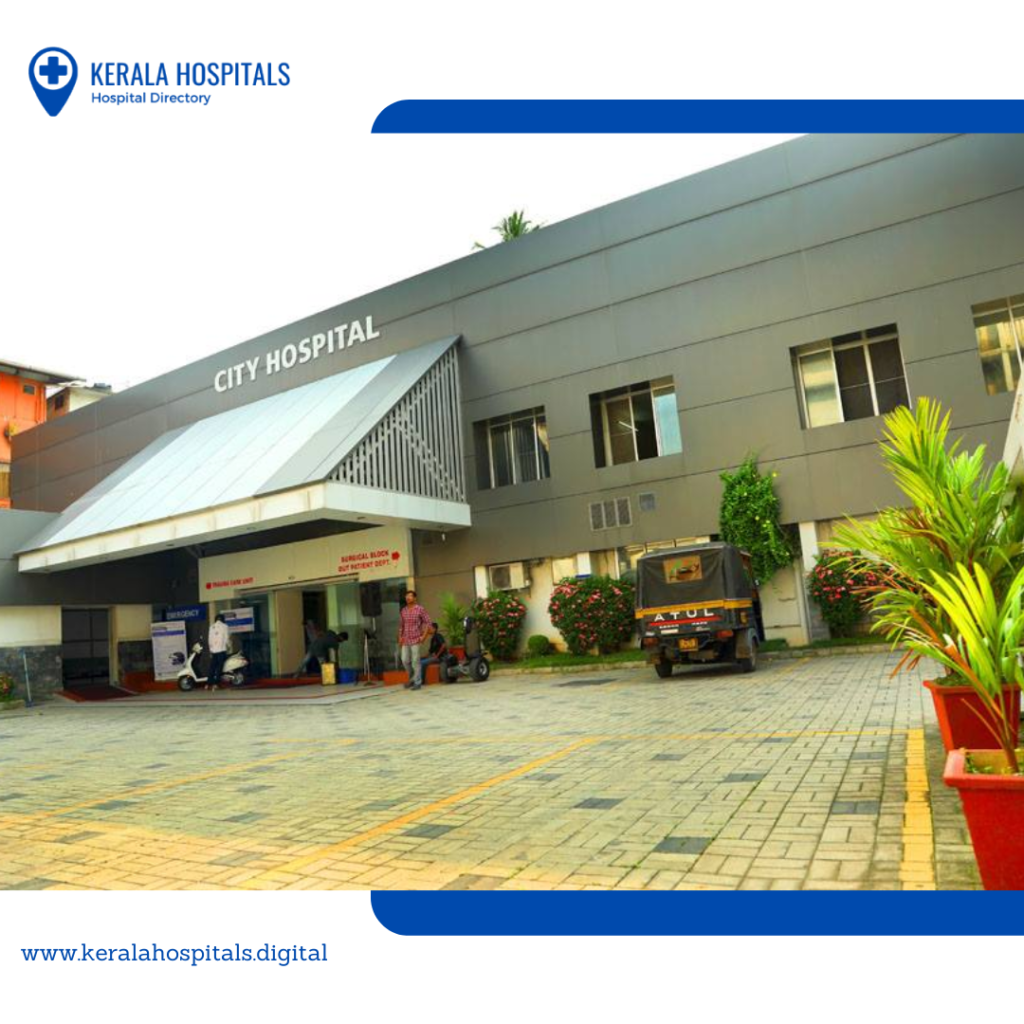 The cardiology department offers treatment services for heart ailments with a team of expert professionals and world-class facilities. It provides high-quality services, including bypass heart surgery, conventional as well as beating heart surgery, heart valve replacement and repair, high-risk and complex surgeries, vascular and lung surgery, etc.
Address – M.G Road, Padma Jn., Kochi 682035
Phone – +91 75920 00731, +91 75920 00732
The hospital is also known as Saraf hospital. The hospital is one of the advanced, eco-friendly hospitals and is located in the heart of Kochi city. The hospital began in 1999 in the memory of Shri. Vithal Govindrao Saraf. And the Saraf hospital is committed to delivering high-quality, specialized services, including tertiary care, and ensures meeting the healthcare needs of patients. Over the years, the hospital has served the local community with state-of-the-art equipment and facilities.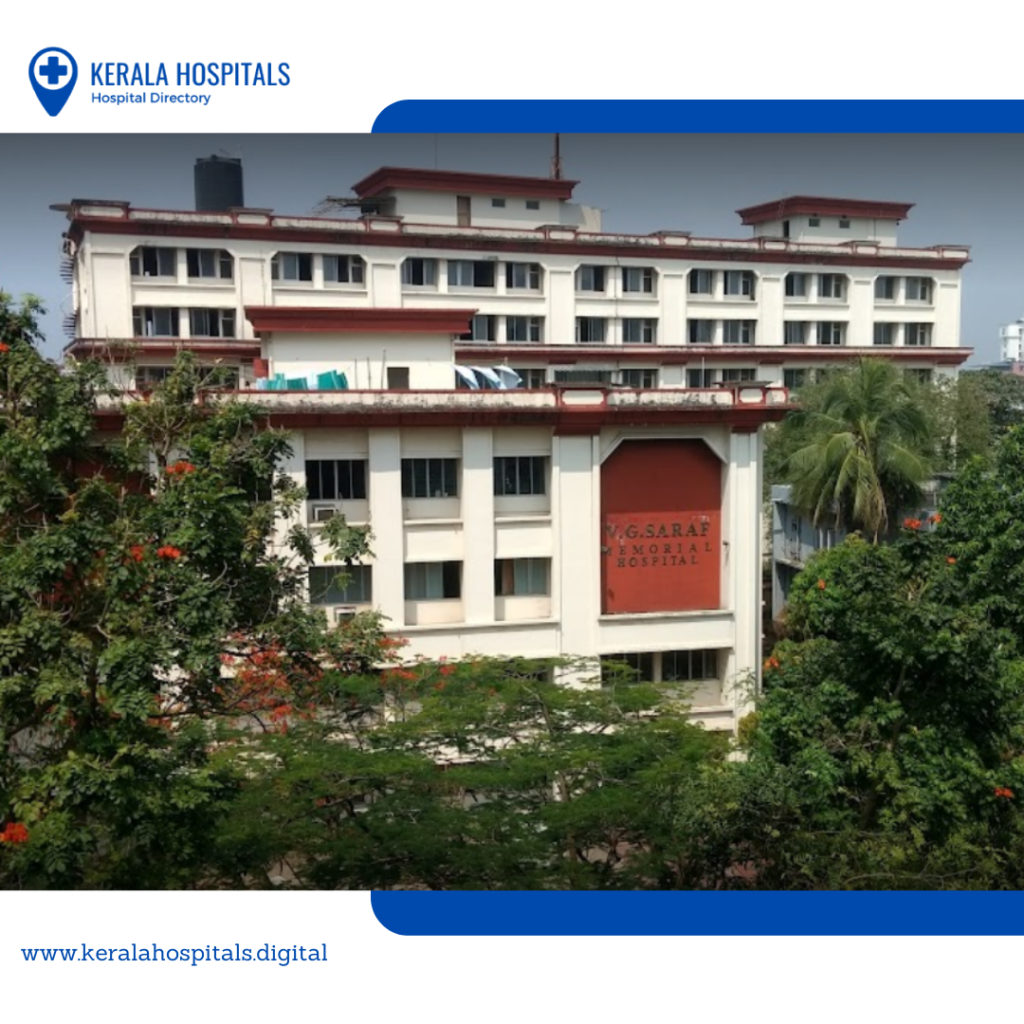 The department of cardiology at Saraf offers cutting-edge treatment facilities with an efficient team of professionals. Delivering exclusive cardiac care for people with compassion makes it one of the leading cardiology hospitals in Kochi. They can handle both minor and major cases effectively in a safe environment.
Address – Sreekandath Road, Ravipuram, Kochi, Kerala 682016
Phone – +91 484 2380452, +91 9207 422 224
Amrita hospital, one of the premier hospitals in South Asia, was incepted in 1998 by Mata Amrithanandamayi. The hospital has attracted highly qualified medical and other healthcare professionals worldwide with its commitment to providing quality healthcare affordably. It offers a full range of primary and speciality care facilities and aims to deliver advanced medical care to the needy. Today, the hospital is an 1100-bed tertiary referral and teaching hospital.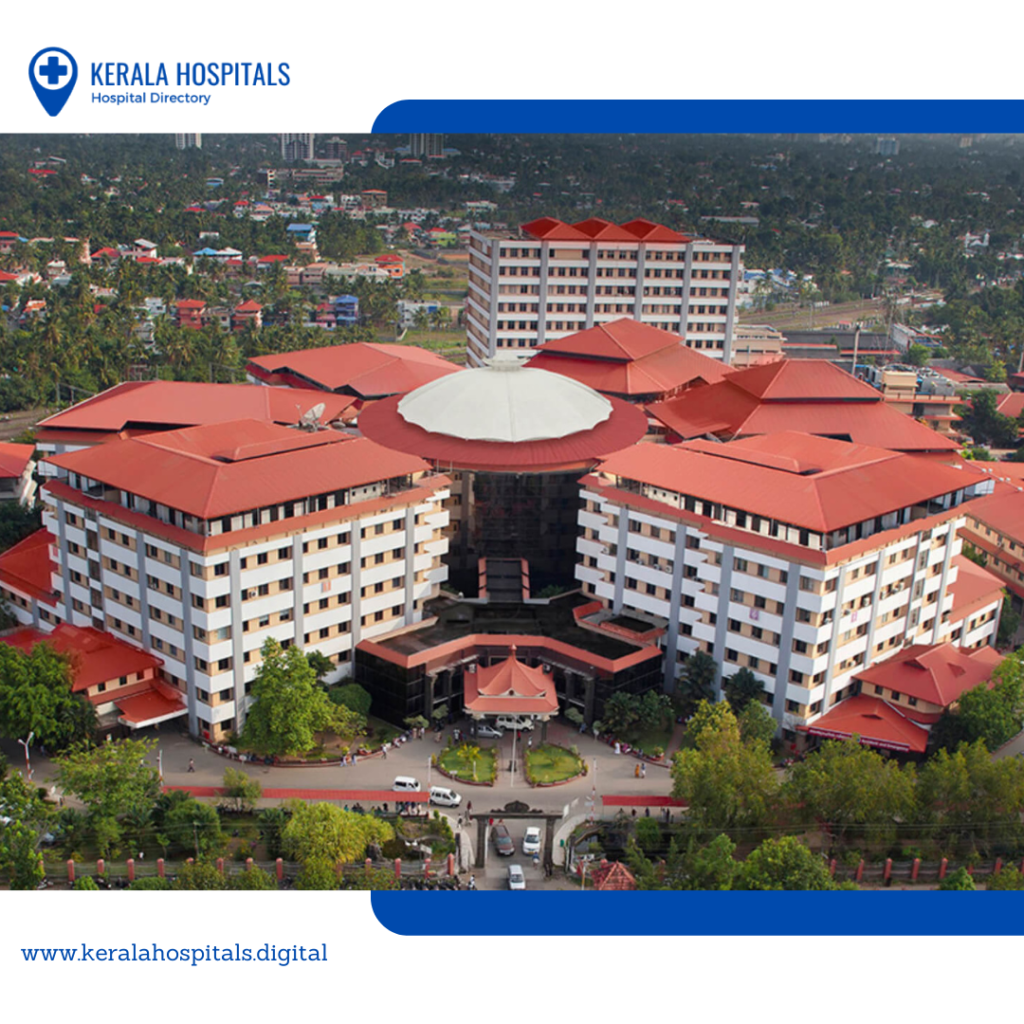 The Centre for Heart Diseases at Amrita provides high-quality tertiary medical care at an affordable rate with a qualified and experienced team of experts and state-of-the-art technology. It comprises adult and paediatric departments for medical and surgical services. The team focuses on the medical and surgical management of all types of heart diseases. It includes primary and secondary prevention and cardiac rehabilitation as well.
Address – Ponekkara, AIMS (P.O.), Kochi, Kerala 682 041
Phone – +91 484 668 1234, +91 484 285 1234
Mar Augustine Jubilee hospital is a multi-speciality 300 bedded facility. The hospital began in 1952 with a vision to deliver accessible, high-quality services affordably to the common people in a caring environment. It has a dedicated team of doctors and other support staff, offering services with warmth, sincerity, responsibility, and professionalism.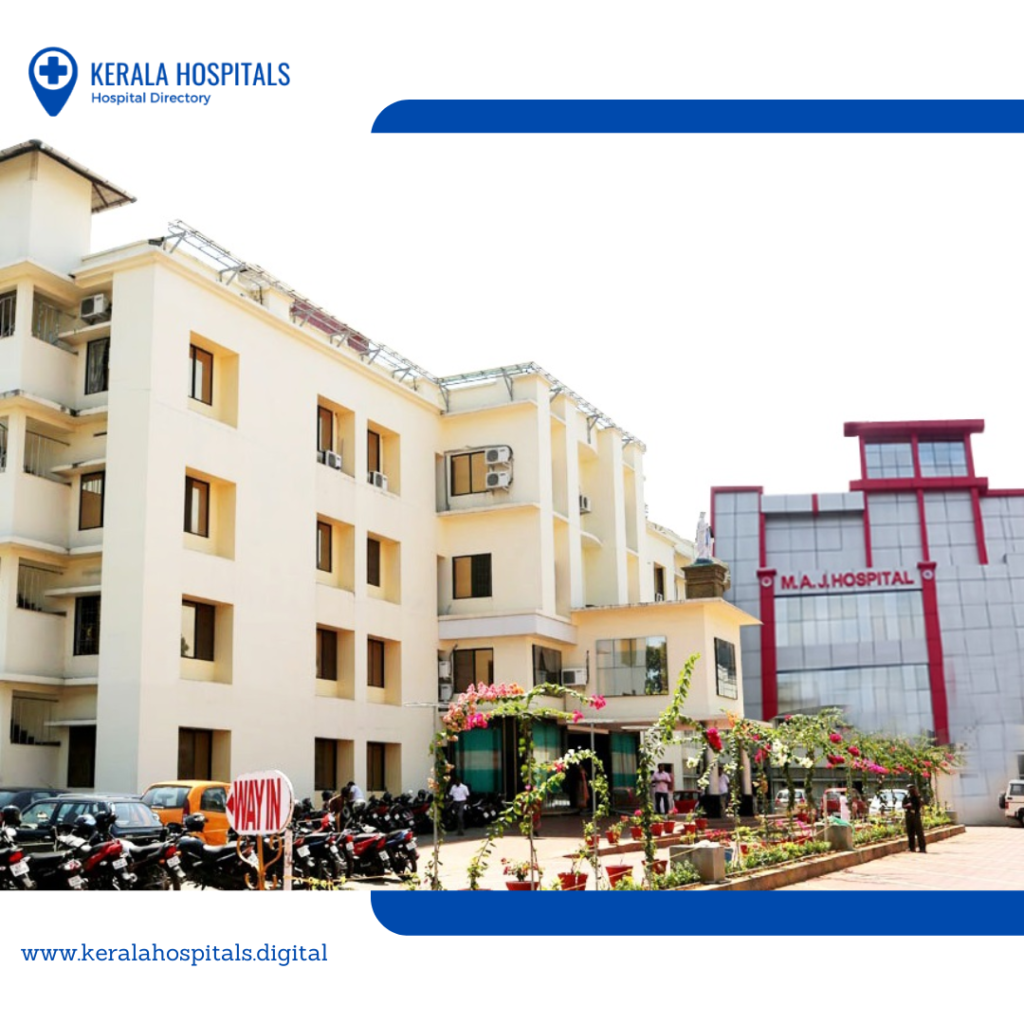 The department of cardiology at M.A.J. hospital aims to provide superior patient care and clinical outcomes with exceptional cardiac care services for heart ailments. It offers treatment services for conditions including myocardial infarction, irregular heartbeat, coronary artery disease, heart failure, and abnormal cardiac rhythm.
A dedicated team of cardiologists, physicians, and other specialists provides cutting-edge treatment services with the latest technology. The accurate diagnosis is performed using state-of-the-art technology, stress tests, imaging, and angiography. And the cardiology department offers angiogram, angioplasty, pacemaker insertion, TMT, and Echo services.
Address – Market Road, Edappally, Ernakulam, Kerala 682024
Phone – 0484-2344996 | 0484 2825777