Avitis Institute of Medical Sciences
Rajiv Gandhi Co-Operative Hospital
Lakshmi Hospital
PK Das Hospital
Valluvanad Hospital
Crescent Hospital
Athani Hospital
Avitis Institute of Medical Sciences
Avitis is one of the leading cardiology hospitals in Palakkad. it is an ultra-modern 200-bed hospital born out of a dream to see a world-class healthcare facility established in the Palakkad district. The hospital provides a wide range of comprehensive tertiary care and aims to be a noble, trusted, and admired healthcare provider. The Cardiology department at Avitis hospital offers diagnosis and treatment for all cardiac illnesses. It has state-of-the-art facilities and highly qualified professionals. Dr. Sunil Shivdas is the Senior Consultant Cardiologist at Avitis. The department ensures that patients get quality treatment for heart-related problems.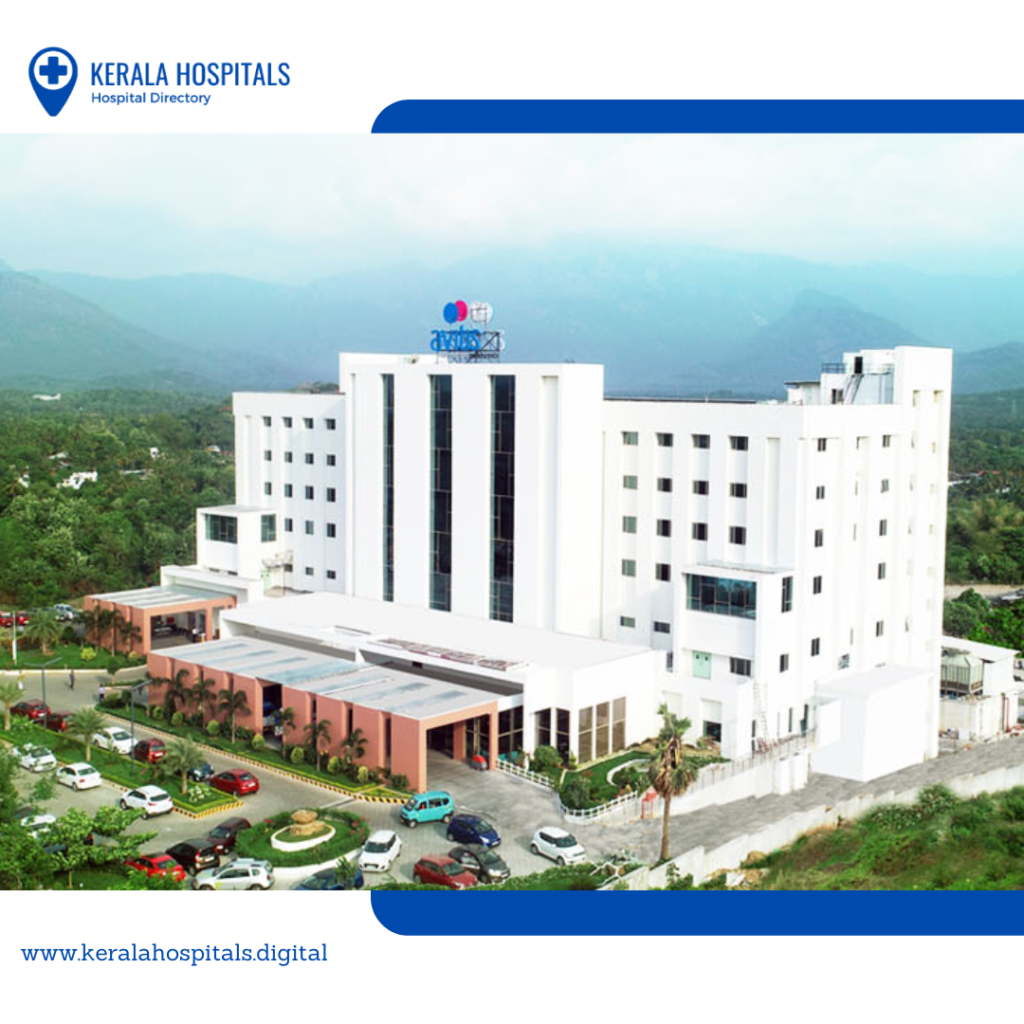 Address – Avitis Institute of Medical Sciences, Opposite japamala Rani Church
Thrissur – Pollachi main road, Nemmara, Palakkad, 678508
Phone – 0492 322 5500, 0492 335 0035
Rajiv Gandhi Co-Operative Hospital
After its inception in 1984, the Palakkad District Co-Operative hospital started functioning as a full-fledged hospital in 1989. It is a 120 bedded facility that aims to deliver the best patient care with passion and empathy. The hospital has a fully operational Cardiology department. Patients with heart-related problems get the utmost care from the best cardiologists in the region. The department is equipped with world-class facilities, including CCU, Cath Lab, Echo, TMT, and ECG.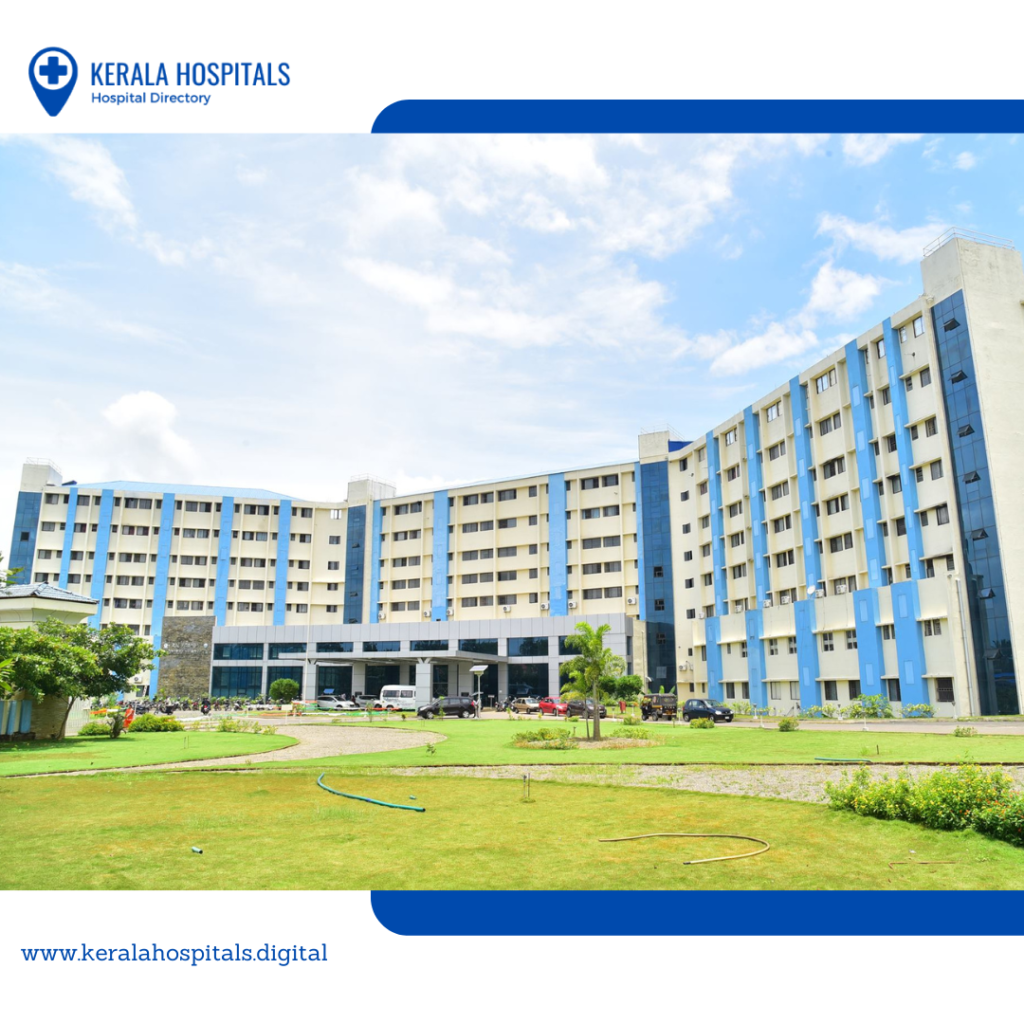 Address – No. P. 878, Court Road, Palakkad, Kerala 678001
Phone – 0491 2536293, 2536955, 2520391
Lakshmi Hospital
It is a super-speciality hospital and a significant referral cardiac centre in the Palakkad district. Lakshmi hospital focuses on delivering quality medical care to people in and around the Palakkad region. The department of Cardiology at Lakshmi hospital is the first established unit in the Palakkad area. The department is headed by Dr. P B Jayagopal. By starting an intensive cardiac care unit, Dr. P B Jayagopal helped the hospital achieve another milestone in August 1994.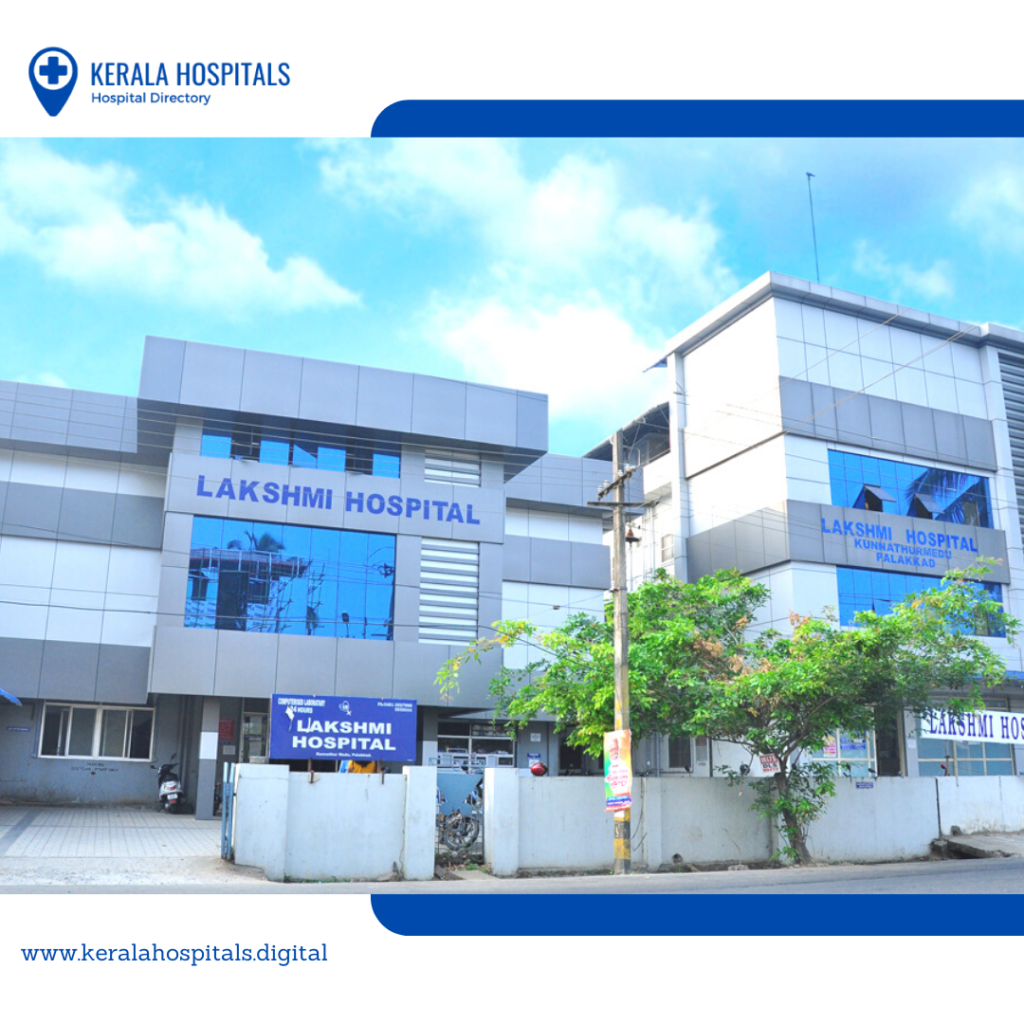 The facilities offered by the department are comparable to the best tertiary centres in the world, making it one of the best cardiology hospitals in Palakkad. It is well-staffed with cardiologists, physicians, experienced medical officers, technicians, and qualified staff nurses to provide round-the-clock services to the patients. The department performs several Color Doppler Echocardiograms, Treadmill Testing, Holter Monitoring, and Pulmonary Function Tests. Facilities for temporary and permanent pacemaker implantation are also available.
Address – Lakshmi Hospital, Kunnathurmedu
Palakkad, 678013
Phone – 0491-2527999, 0491-2532044
PK Das Hospital
PK Das Institute of Medical Sciences is a state-of-the-art super-speciality hospital that aims to provide world-class healthcare at the least possible cost. The hospital functions with the vision to bring world-class healthcare to the reach of every person and maintain excellence in medical education and research. The department of Cardiology at PK Das hospital provides a broad range of services and believes that a healthy heart results from the successful partnership of patients, family, and doctors.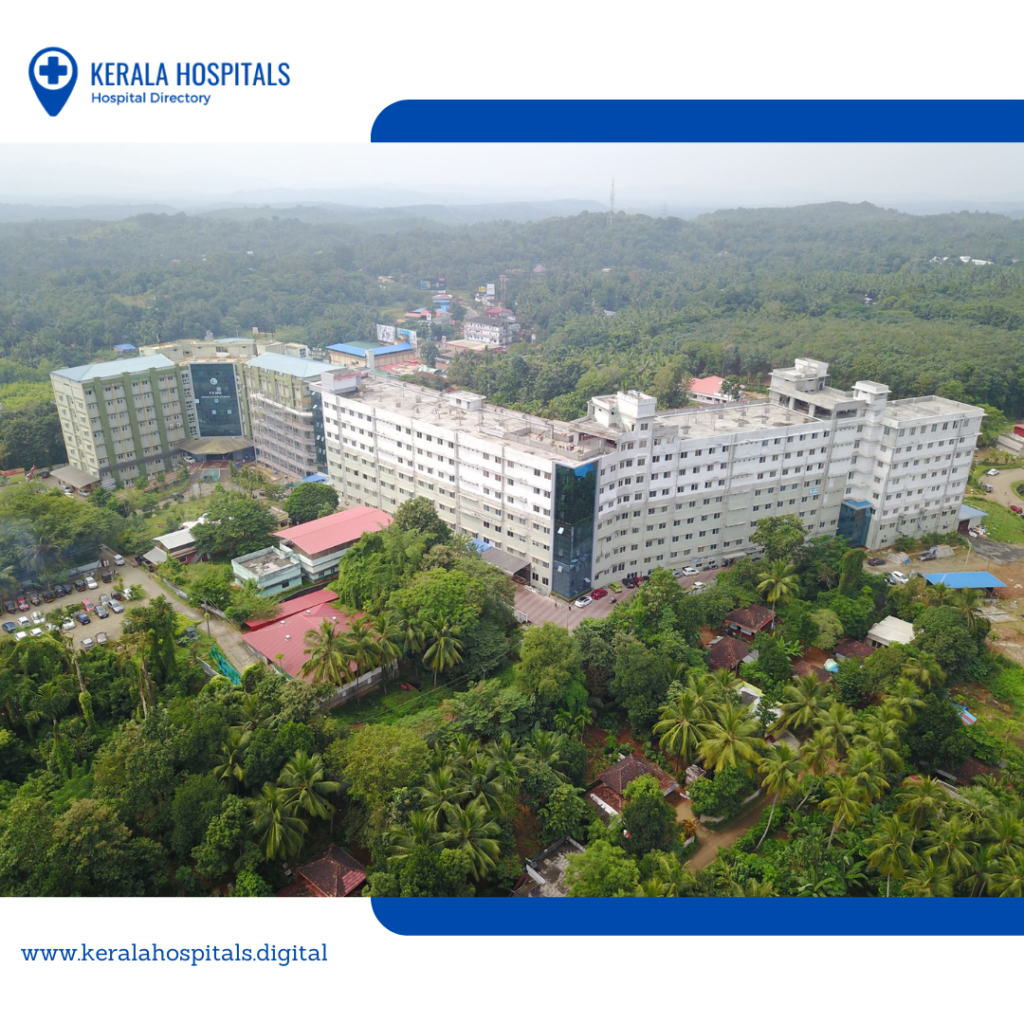 The department offers state-of-the-art diagnostic and treatment services for patients with heart diseases. The services comprise OP, IP care, and a comprehensive range of investigational modalities, including a 24-hour, fully equipped cardiac catheterisation lab that offers a range of interventional cardiology procedures. They extend beyond the diagnosis, into lifestyle modification of risk factors, including diet, exercise, and weight control, individualized for each patient.
Address – P K Das Institute of Medical Sciences, Vaniamkulam
Ottapalam, Palakkad
Phone – 0466 2344500, 0466 2344511/ 2344599
Valluvanad Hospital
It is a multi-speciality, 300 bedded hospital with all the latest and most advanced diagnostic and treatment facilities. The hospital creates a patient-friendly atmosphere and offers the best, the latest, and cost-effective healthcare treatments and facilities. The Cardiology Department at Valluvanad hospital emerged as the main resort for patients suffering from heart diseases in and around the region. It is Malabar's first 24-hour Electro Physiological Studies and Radio Frequency Ablation Unit.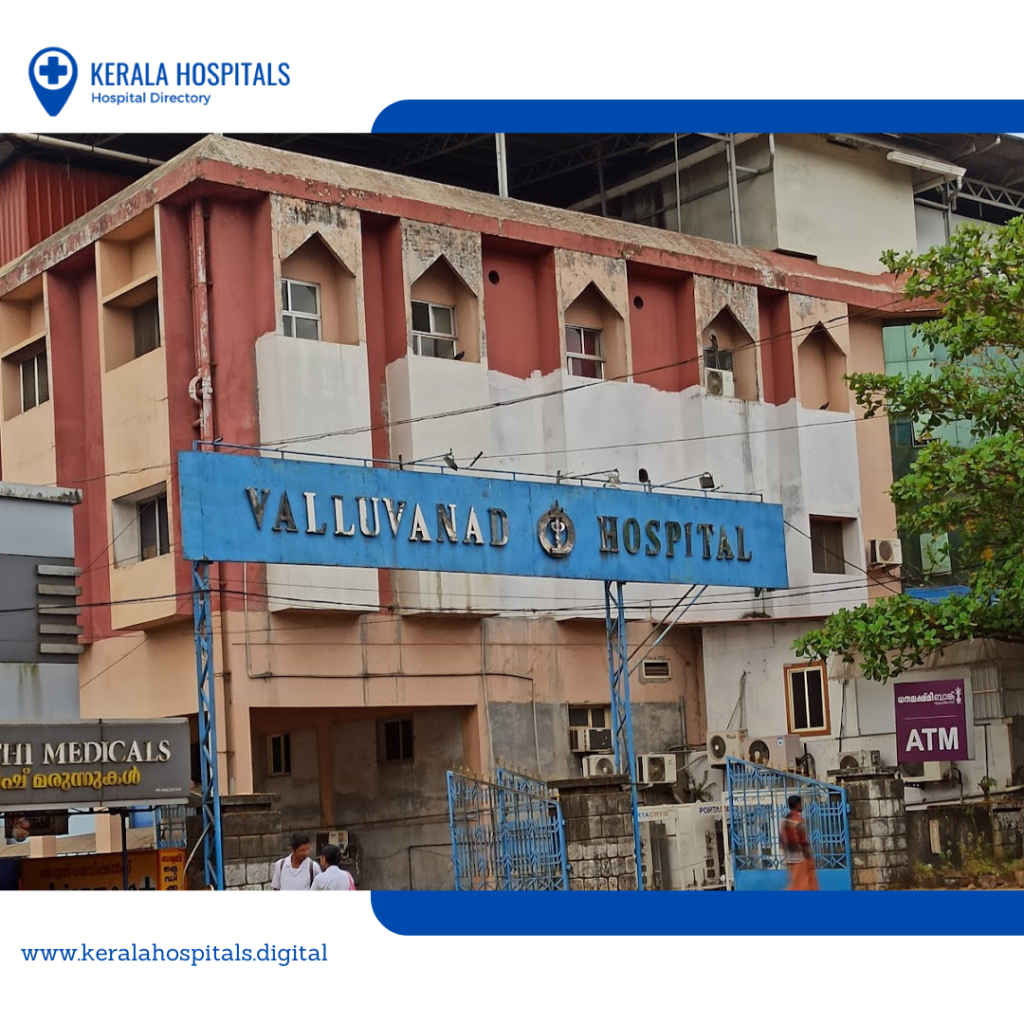 The department is headed by Dr. Divakaran M G and Dr. Supriya D Nambiar. The facilities offered by the department include Cathlab, Coronary Angiogram, Coronary Angioplasty with Stenting, Primary and Peripheral Angioplasty, Device Closure for ASD, Device Closure for PDA, Temporary / Permanent Pacemaker Implantation, ICD Implantation, CRT Implantation, Balloon Valvuloplasty, Computerized TMT, ECHO, TEE, and a fully equipped 10 bedded ICCU.
Address – Valluvanad Hospital Complex Limited, Kanniyampuram P.O.
Ottapalam, Palakkad, 679104
Phone – 0466-2344900, 0466-2244423, 09061340123
Crescent Hospital
Crescent hospital is a multi-purpose venture that plays a pivotal role in uplifting the health standards of the common public in the area. They are committed to providing excellent quality healthcare of accredited national standards at an affordable cost.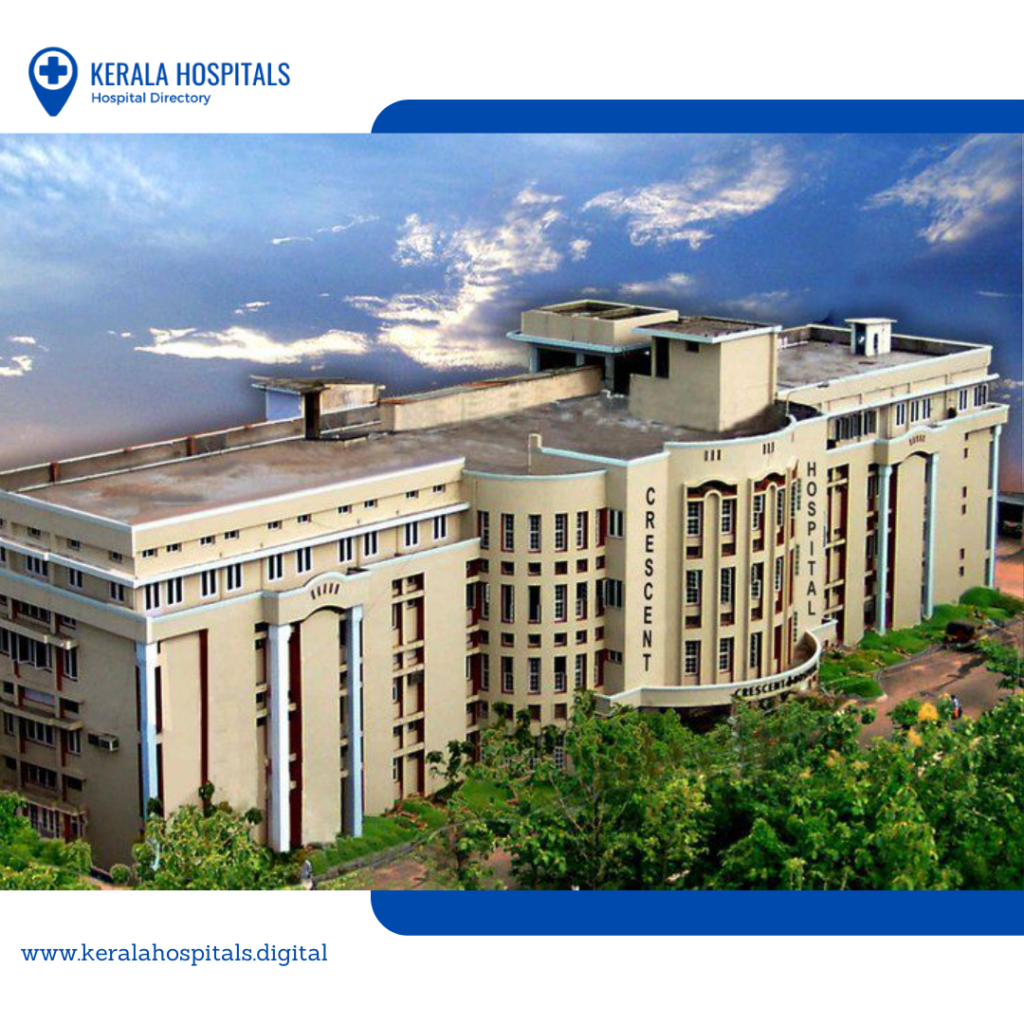 The cardiology department at Crescent hospital offer visiting consultant services for patients with cardiac ailments. Dr. Manoj Ravi visits the hospital every Wednesday and Saturday, and Dr. Jayashree H Nambiar visits on the first and third Saturday of every month. The department is equipped with Computerized TMT and echocardiograms. And Patients who need emergency care are well managed by General Physicians.
Address – Crescent Medical Centre, Alathur P.O, Palakkad,
Phone – +91 04922 223321, 224422, 944652433
Athani Hospital
Athani hospital was created with a vision to bring healthcare to the needy ethically and compassionately and aims to bridge the gap in advanced healthcare in its immediate geography. The Cardiology department at Athani hospital provides a comprehensive range of cardiac care services to patients with heart problems. The department combines highly skilled professionals and advanced medical technology, and they ensure each patient gets state-of-the-art diagnostic and treatment services with compassion and empathy.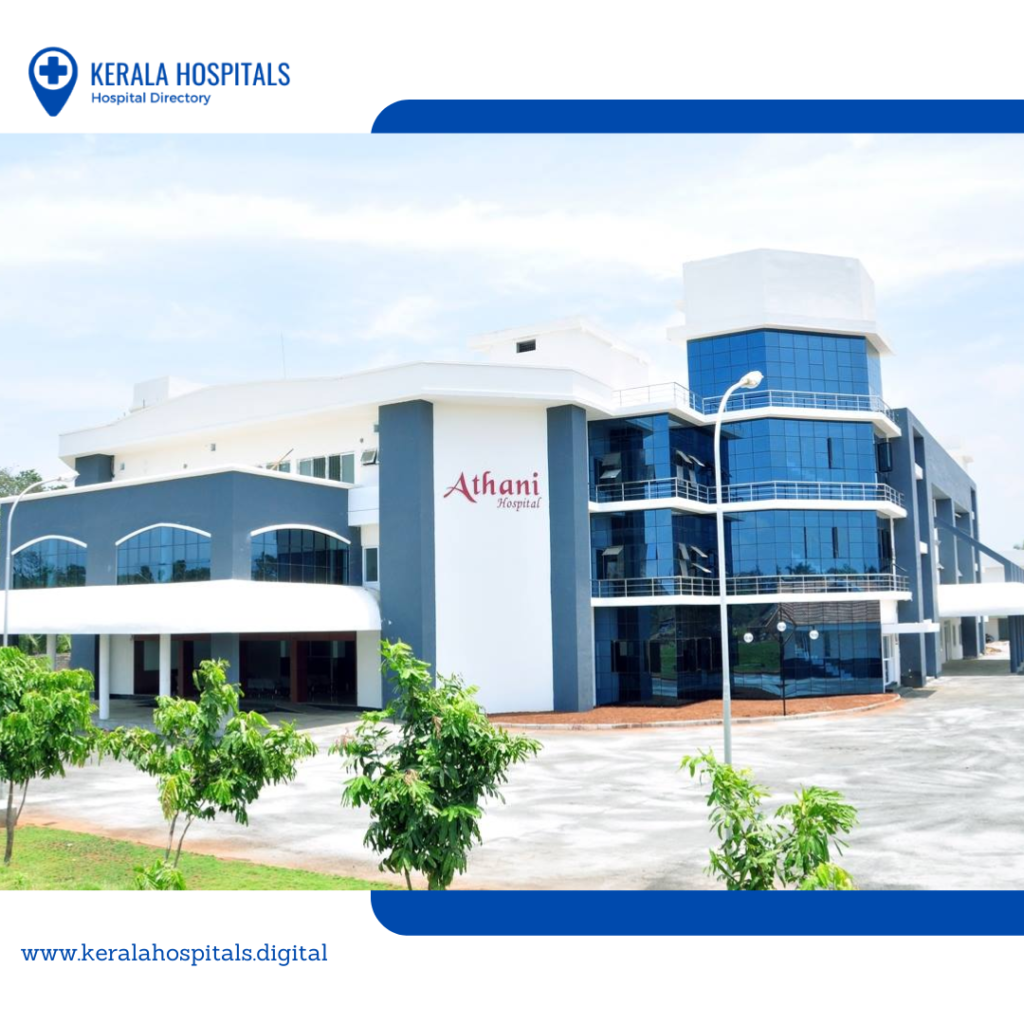 Address – Nattukal-Athicode Road, Nattukal P.O.,
Chittur Taluk, Palakkad, 678554
Phone – +91 4923 226226