Prasanthi Hospital
Sreevalsam Institute of Medical Sciences
EMS Memorial Hospital & Research Centre
Aster MIMS
Moulana Hospital
Korambayil Hospital
PMSA Memorial Malappuram District Co-Operative Hospital
Malabar Hospital
Almas Hospital
Edappal Hospitals
Incepted in 1988, Prasanthi hospital is a multi-speciality hospital offering high-quality treatment services with the ideology "Care with Love." The hospital has a world-class infrastructure and a team of highly qualified doctors, nurses, and paramedics working round the clock to deliver the best care possible. Prasanthi offers a wide range of departments, and they make sure that each patient is treated with dignity, decorum, decency, and dedication.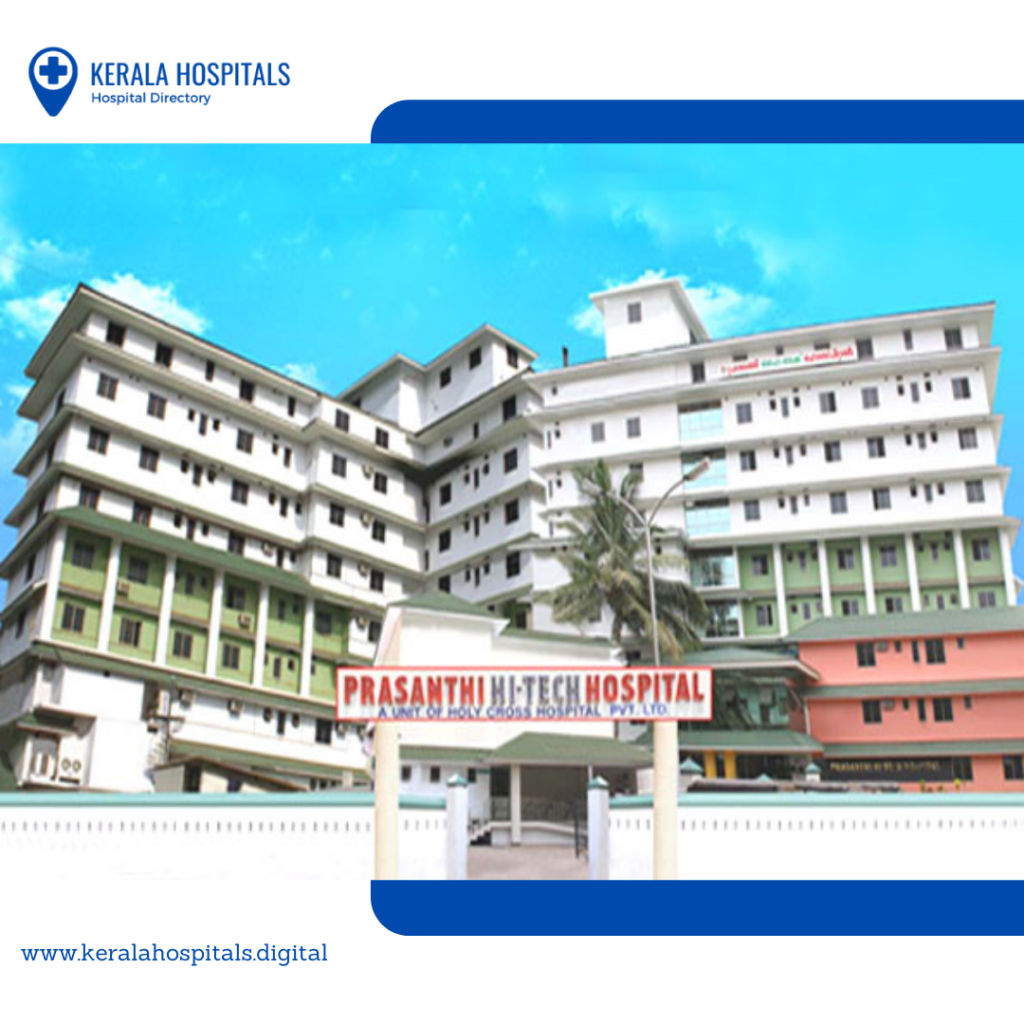 The cardiology department at Prasanthi hospital is one of the best cardiac care providers in the region. By providing world-class facilities and a dedicated team of professionals, it offers excellent treatment for heart ailments. The department is equipped with a state-of-the-art 6-bedded Intensive Coronary Care Unit (ICCU) with ultra-modern resuscitative devices, an external computerized monitoring system, computerized Tread Mill Stress Testing, Color Doppler Echocardiography having Tissue Harmonic Imaging, Color Kinesis, Acoustic Quantification, etc.
Address – Court Road, P.B No. 82, Manjeri, Malappuram, Kerala, India – 676121
Phone – 0483 280 55 00, +91 9400 372 309
Sreevalsam is a multi-speciality hospital that aims to provide quality healthcare with exceptional treatment services and compassion at a reasonable price. It has highly qualified and experienced doctors, technical experts, and dedicated nursing staff, delivering services round the clock. With world-class infrastructure and expert professionals, the hospital offers personalized care and ensures faster recovery. It provides long-term and short-term medical care for patients, including observational, diagnostic, therapeutic, and rehabilitative services.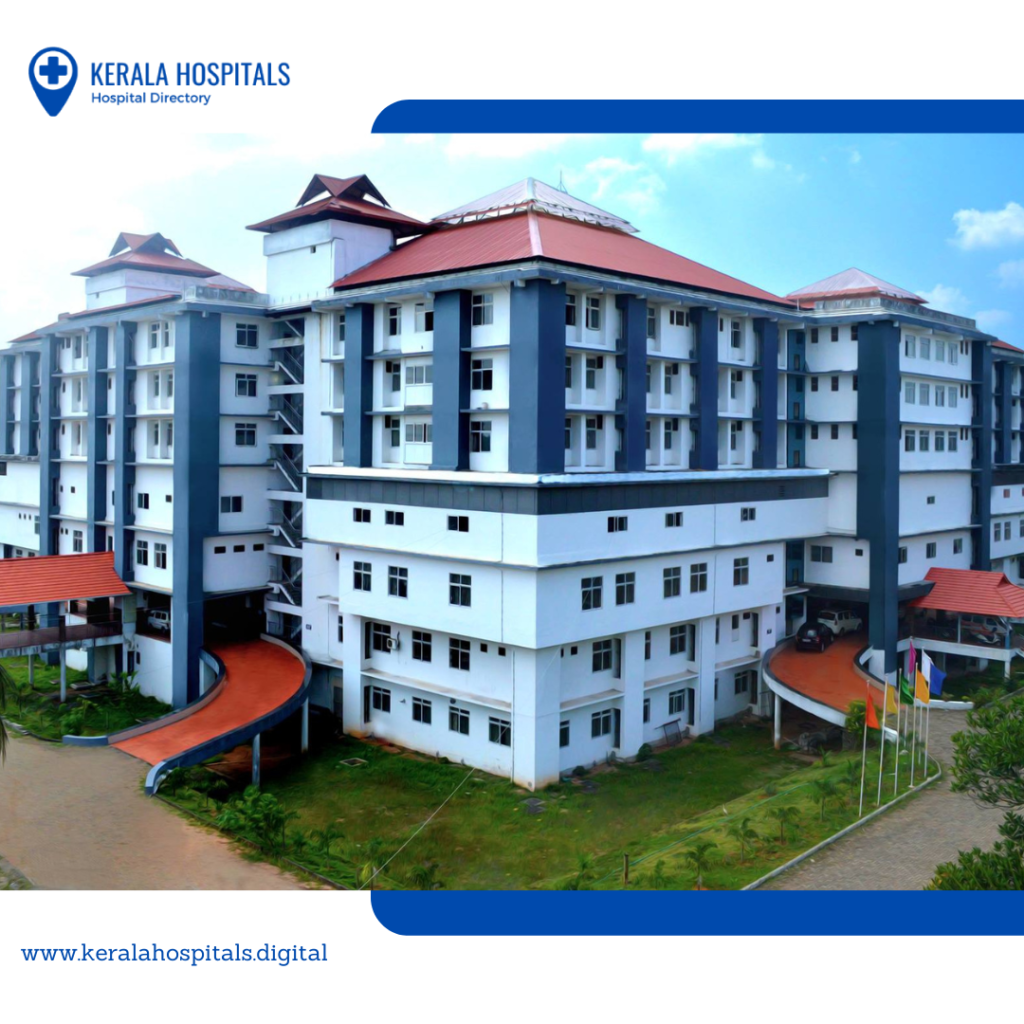 The cardiology department at Sreevalsam treats patients on an inpatient and outpatient basis. The department provides treatment services for patients with heart or circulation-related problems. The procedures performed by the cardiology department include,
Electrocardiogram (ECG) and exercise tests to assess heart function
Echocardiograms (ultrasound scans of the heart)
Carotid artery Scans to determine stroke risk in the neck.
24-hour blood pressure tests
Insertion of pacemakers
Cardiac catheterization (coronary angiography) to check for artery blockages.
Address – Naduvattom-Edappal, Malappuram, Kerala 679576
Phone – +91 9495000155
Widely recognized as the 'hospital for people,' E.M.S Memorial Co-Operative Hospital and Research Centre is named after E M Sankaran Namboothiripad. The hospital was backed by the philosophy and commitment of E M S, who dedicated himself to the upliftment of the poor and layman in Kerala and service to humanity. Established in 1998 with a 50-bed facility, the hospital has grown into a NABH accredited hospital with 550 beds and 28 consultancy departments.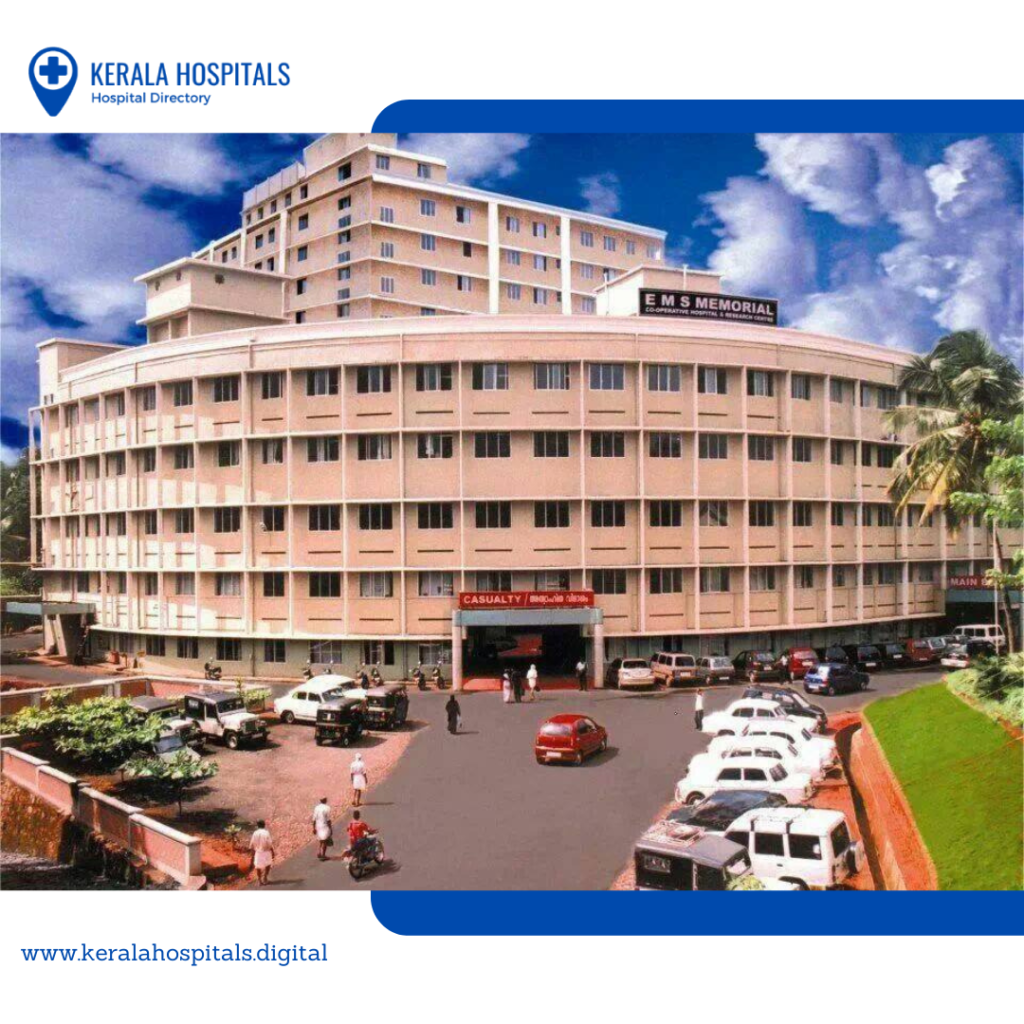 The department of cardiology is a state-of-the-art cardiac care facility with advanced technologies and expert professionals. It has 2 cardiac catheterization labs equipped with the hi-tech digital flat panel with facilities for coronary, non-coronary, and peripheral procedures. The department offers 24-hour emergency service for patients with acute heart disease. And it is equipped with state-of-the-art equipment and facilities for delivering high-quality treatment making it one of the best cardiology hospitals in Malappuram.
Address – Perinthalmanna, Malappuram Dt. Kerala
Phone – +91 4933 225751 – 225755, 276000
Aster MIMS is a multi-speciality hospital located in downtown Kottakkal in Malappuram. It is a NABH accredited hospital delivering a wide range of preventive, acute, and outpatient services. Committed to maintaining the highest standards of safety, cleanliness, integrity, and honesty and equipped with state-of-the-art facilities, the hospital aims to deliver holistic care to patients.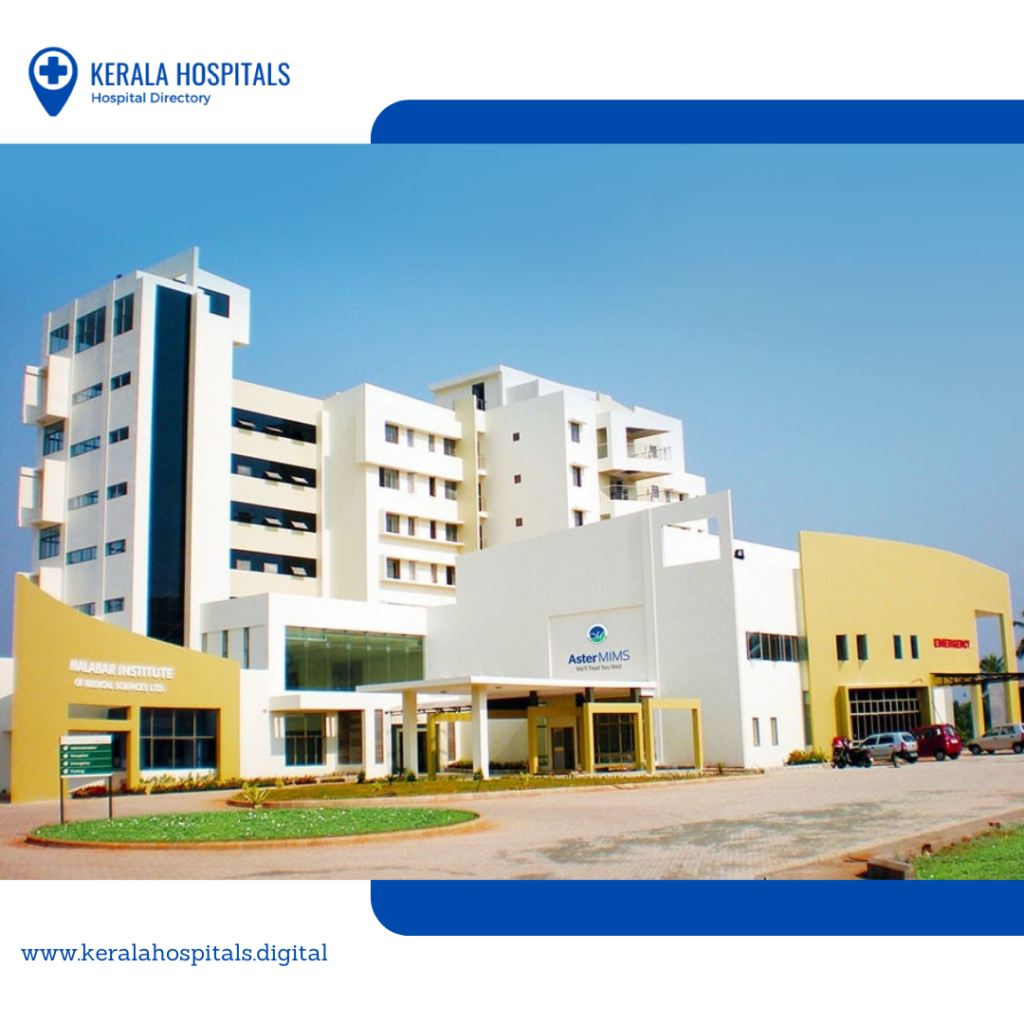 It is the best cardiology hospital in Malappuram. They provide cardiology, interventional cardiology, electrophysiology, and cardiac rehabilitation services for adults and children. The cardiology department delivers high-quality services in the diagnosis and treatment with a dedicated team of professionals, including heart specialists, trained nurses, technicians, dieticians, and rehabilitation experts. The expert cardiologists provide services in interventional cardiology, paediatric cardiology, vascular interventions, valvular interventions, pacemaker implantations, and interventional cardiology. 
Address – NH 66, Calicut, Thrissur Road, Kottakkal, Kerala, 676501
Phone – +91 9656000611
Moulana hospital was started in 1990 with a vision of setting up a super speciality referral hospital equipped with the most advanced diagnostic and medical care facilities. In 2004, Moulana Hospital opened the district's first cardiovascular and thoracic surgery department. The hospital strives to provide service to people through modern technology. Committed to delivering high-quality healthcare service to the needy at affordable cost and ensuring optimum satisfaction, it aims to improve the treatment services and medical facilities. 
Moulana Heart Foundation began in 1992 and expanded with a cath lab, CVTS in 2004. The department has experienced doctors and a paramedical team, providing high-quality care at an affordable cost. It offers the most advanced treatment facilities for all heart ailments. The cardiology department has interventional cardiology and non-interventional cardiology services with world-class equipment and technology.
Address – Perintalmanna PO, Malappuram (Dist) Kerala – 679322,
Phone – 04933 262 262, 04933 352 262
Widely known as Korambayil hospital, the Korambayil Mohammed Haji Memorial hospital was founded in 1972 by Janab Korambayil Ahammed Haji. It has now grown into a 193 bedded multi-speciality facility delivering the best medical care and treatment facilities available at an affordable cost. The hospital strives to provide quality healthcare in a safe and patient-friendly atmosphere by bringing the best medical practices and advanced technology with experts in the field.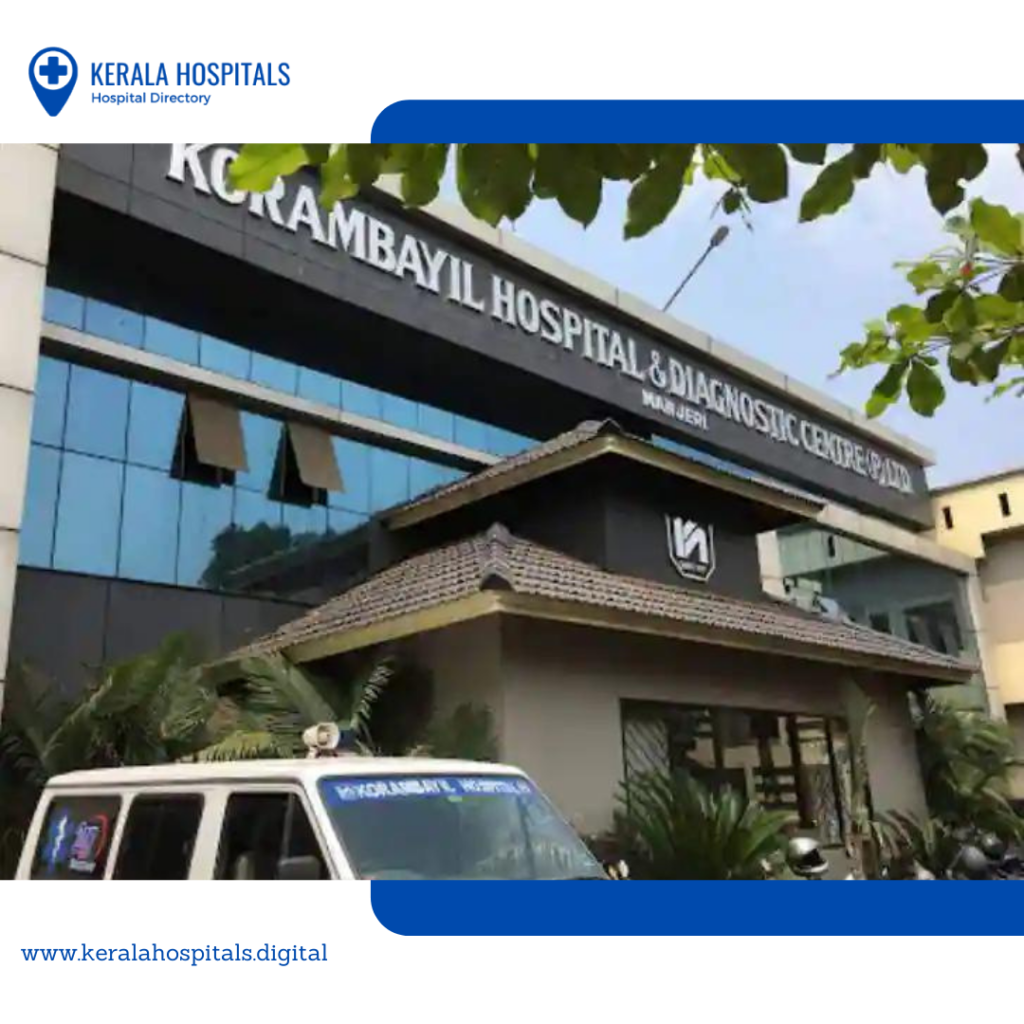 The cardiology department at Korambayil hospital offers services round the clock. It is a joint venture with 'Hearts Malabar Cardiac Centre.' Patients with heart ailments receive high-quality, compassionate care from expert professionals. The facilities offered by the department include TMT, ECHO, Angiogram, Angioplasty, etc.
Address – Pandikkad Road, Manjeri, Malappuram (District), Kerala 676122
Phone – 0483 2810000, 0483 2764555
PMSA Memorial Malappuram District Co-Operative hospital was formed by a group of people to address the healthcare needs of people where there are inadequate facilities, especially in rural areas. It is a 250 bedded multi-speciality hospital equipped with the most advanced facilities. With a wide range of departments and an experienced panel of doctors, patients can experience genuine caring touch in a friendly environment.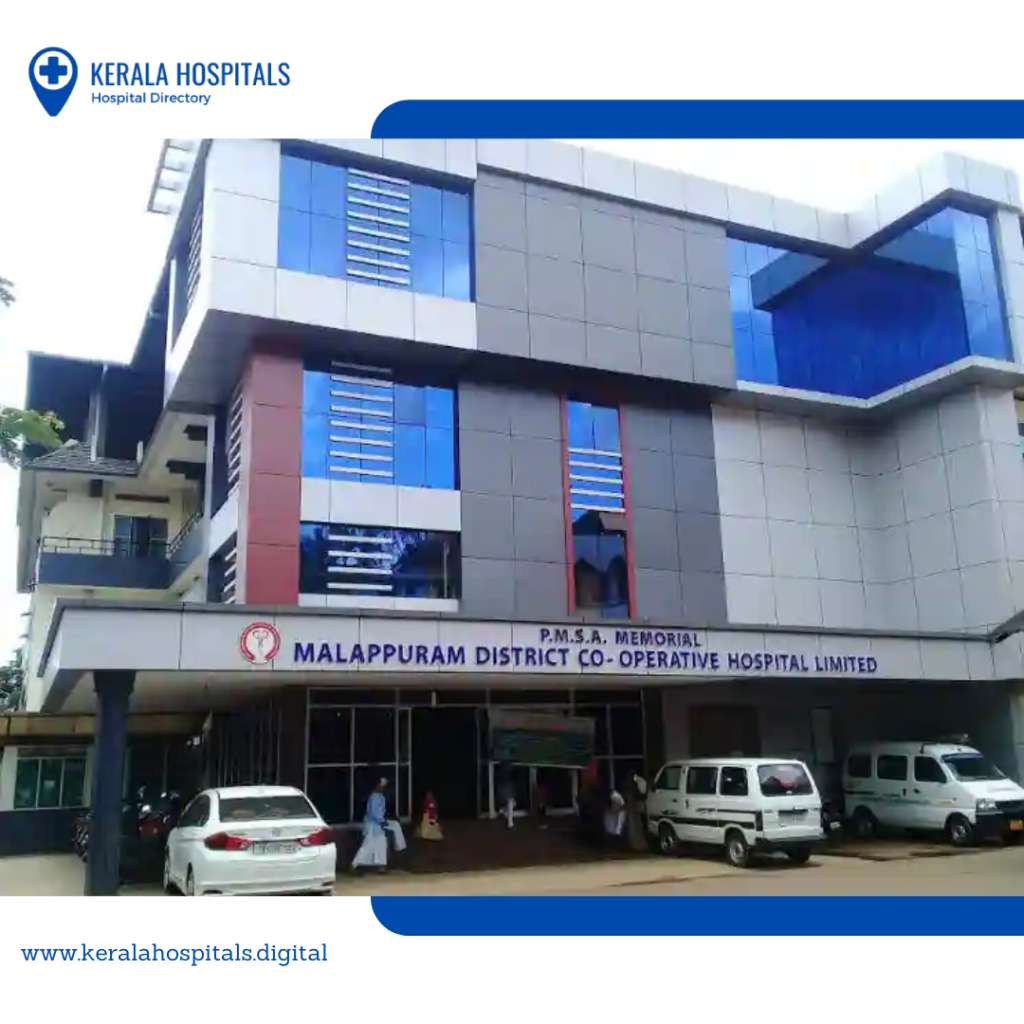 The cardiology department delivers treatment services for heart ailments with a team of leading cardiologists and other support staff. Equipped with state-of-the-art facilities, the department ensures that patients receive personalized care and effective cure by providing the best quality care possible. And it makes the hospital one of the leading cardiology hospitals in Malappuram.
Address – Up Hill, Manjeri Road, Malappuram, Kerala 676 505
Phone – +91-483-2734407, 2731125, 2731733 (10 Lines)
Malabar hospital, founded in 2000 as a 150-bed multi-speciality facility, is a non-profit venture started by a group of doctors and well-wishers. Over the years, the hospital has been steadily growing, intending to provide the best care and make it affordable. It is a NABH accredited hospital and is on a mission to establish standards of excellence in patient care, patient safety, and quality of healthcare experience.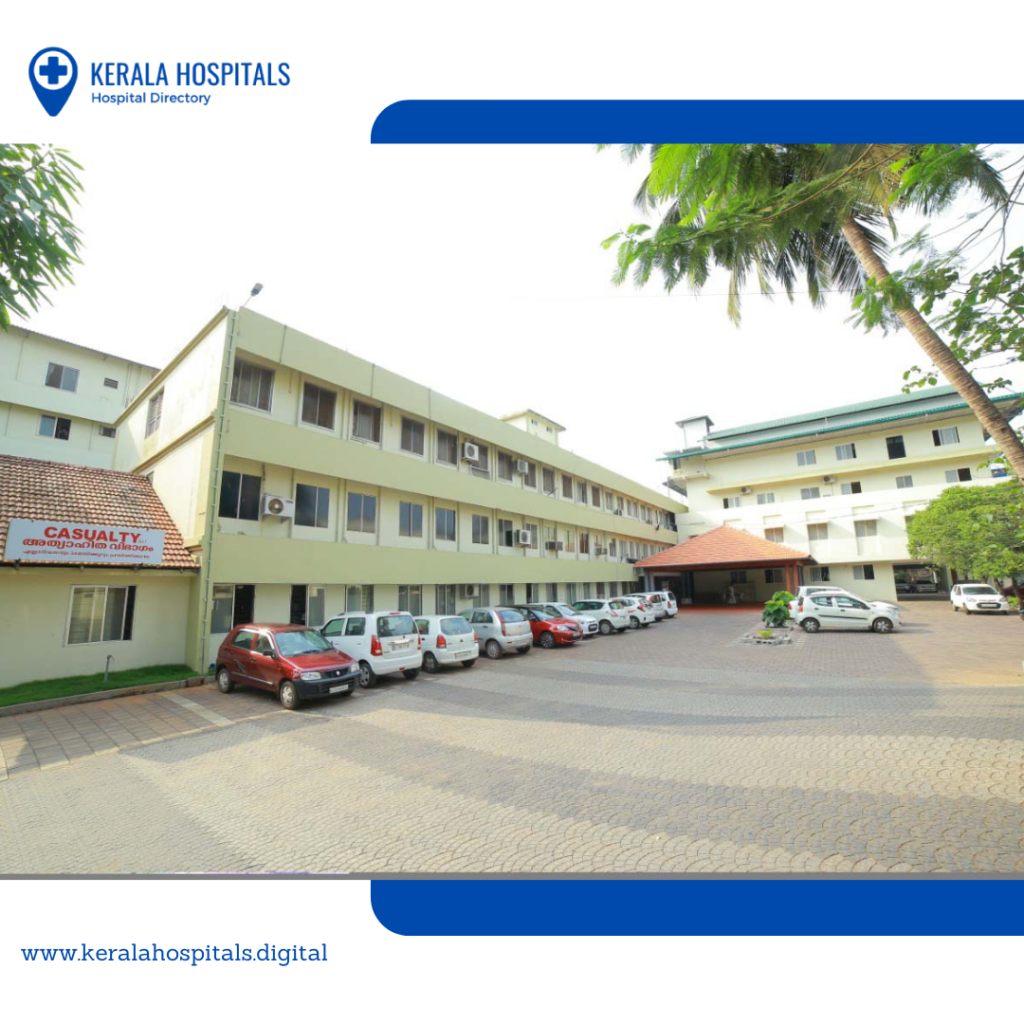 The cardiology department offers quality treatment services for major and minor heart problems. It has a team of doctors providing highly proficient cardiovascular assessments based on symptoms. The professionals, including doctors and support staff, are committed to delivering personalized service and ensuring a complete cure.
Address – Door No 16/45 A, Rajeev Gandhi Bypass Road, Karuvambram P.O, Manjeri, Malappuram, Kerala 676123
Phone – +91 7902805100, 0483 2805100
The most modern private hospital in Kottakkal, Almas, offers a wide variety of speciality medical, surgical, and mental health treatment facilities as well as rehabilitation, critical care, outpatient, and community programs. It was begun in 2002 to foster a serene environment where people can recover from their illnesses and enjoy their life again. The hospital provides exceptional service to patients with the world's best treatment, personalized care, and state-of-the-art facilities. Almas has an expert team of professionals committed to delivering superior care for the health of their patients, from screening to surgical treatments.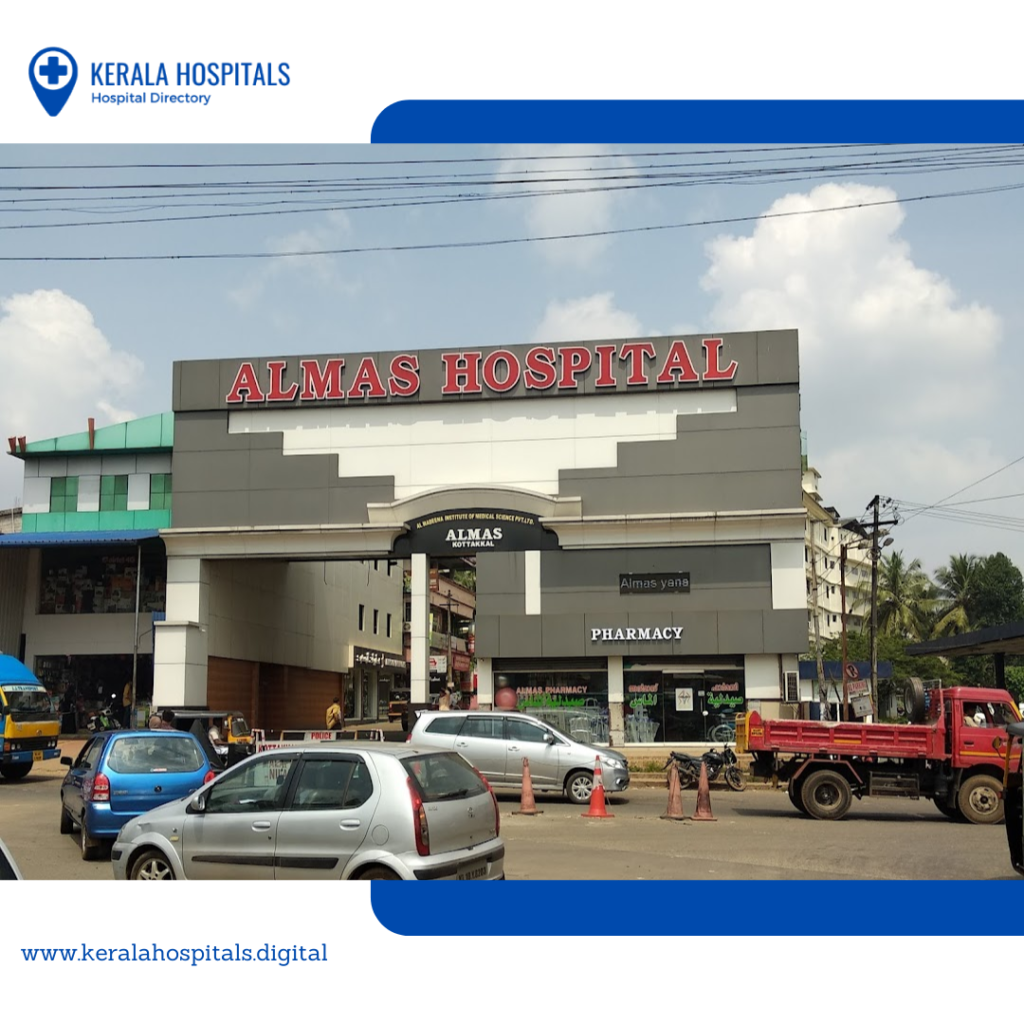 Almas hospital provides world-class cardiac care using top-notch cardiac treatments, infrastructure, and facilities. The cardiology department brings a patient-centric approach that ensures patient safety and comfort. It offers a comprehensive range of cardiac services, including a CCU facility, surgery for blocked arteries, bypass angioplasty, heart disease surgeries, heart surgery for blockage, and coronary artery procedure. And the hospital is regarded as the best bypass surgery hospital in India.
Address – Al Madeena Institute of Medical Science Pvt. Ltd. Kottakkal, Malappuram, Kerala 676 503
Phone – +91 483 2809100, +91 9544070707
Edappal Hospitals Pvt. Ltd. Was founded in 1985 by Dr. K K Gopinathan, a renowned gynaecologist and obstetrician, to serve the community by providing better healthcare. It is a NABH accredited hospital and has grown into a 288 bedded multi-speciality hospital with close to 30 specialized departments. The hospital has the finest doctors and highly experienced medical and non-medical staff, providing exceptional healthcare that has changed the image of healthcare in the region.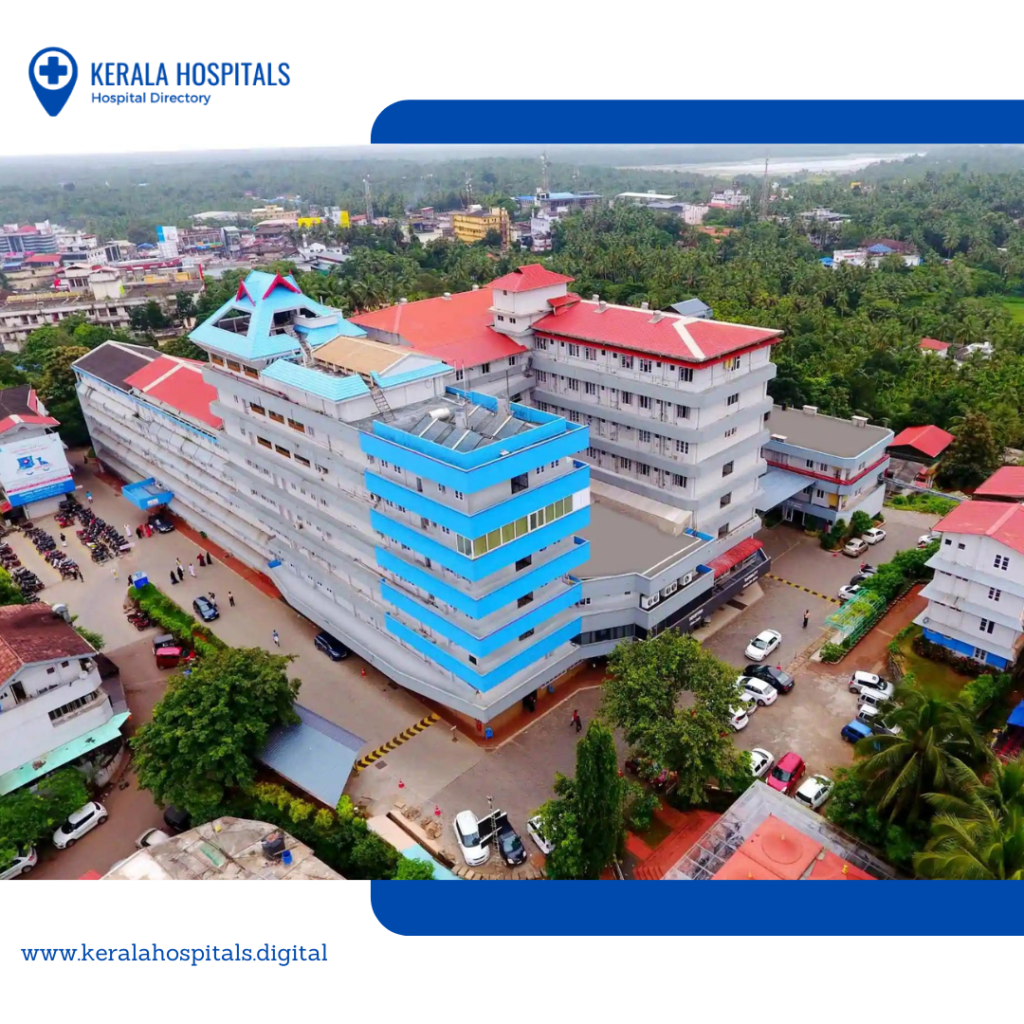 The cardiology department at Edappal hospitals is headed by a team of highly experienced and expert cardiologists and surgeons. With advanced equipment facilities, the cardiology department can handle any emergencies round the clock. Eminent physicians carry out the most advanced interventions like pacemaker implantation, balloon mitral valvuloplasty, CRT, etc.
Address – Edappal Po, Malappuram, Kerala 679 576
Phone – +91 494 2660200