Thea Skincare clinic
Isha's Skin Care Centre
KCM Hospital
Sanjivani Multispeciality Hospital
PMC Hospital
Thea Skincare Clinic is a leading dermatology hospital in Alappuzha, and Dermatologists and cosmetologists at the Center are among the finest medical professionals in the city. The clinic is located centrally in West Of General Hospital Alappuzha, a prominent locality in the city. It stands close to West Of General Hospital Alappuzha. This not only makes it convenient for people from the vicinity to consult the doctor but also for those from other neighborhoods to seek medical guidance. There is no dearth of public modes of transport to reach the clinic from all major areas of the city.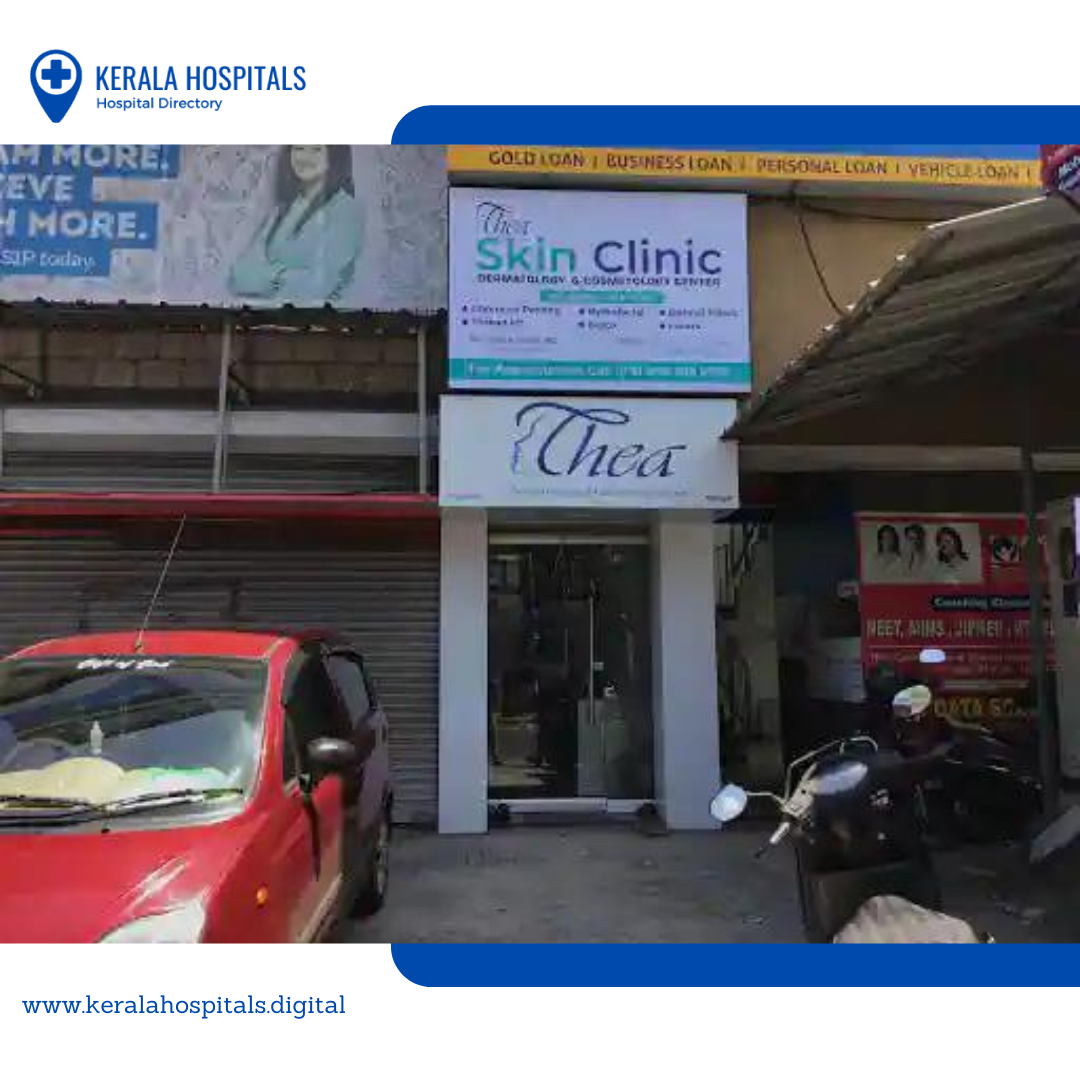 Address: Near, 1st Floor,3D square building, Thiruvambady Jn
Alappuzha, Kerala 688002
Phone: 099958 52325
Dr. Isha MBBS, MD (Dermatology and Venereology) owns and operates the clinic. Her undergraduate training was at the renowned Govt Medical College in Alappuzha, Kerala, and her MD was obtained in Surat, under the great dermatologists Prof. K.C Shah and Prof. Dipak Umrigar. After developing a wide range of experience both locally and internationally, the clinic was established in 2006. She speaks a variety of Indian and international languages, including Arabic… and she follows the motto of personalized care.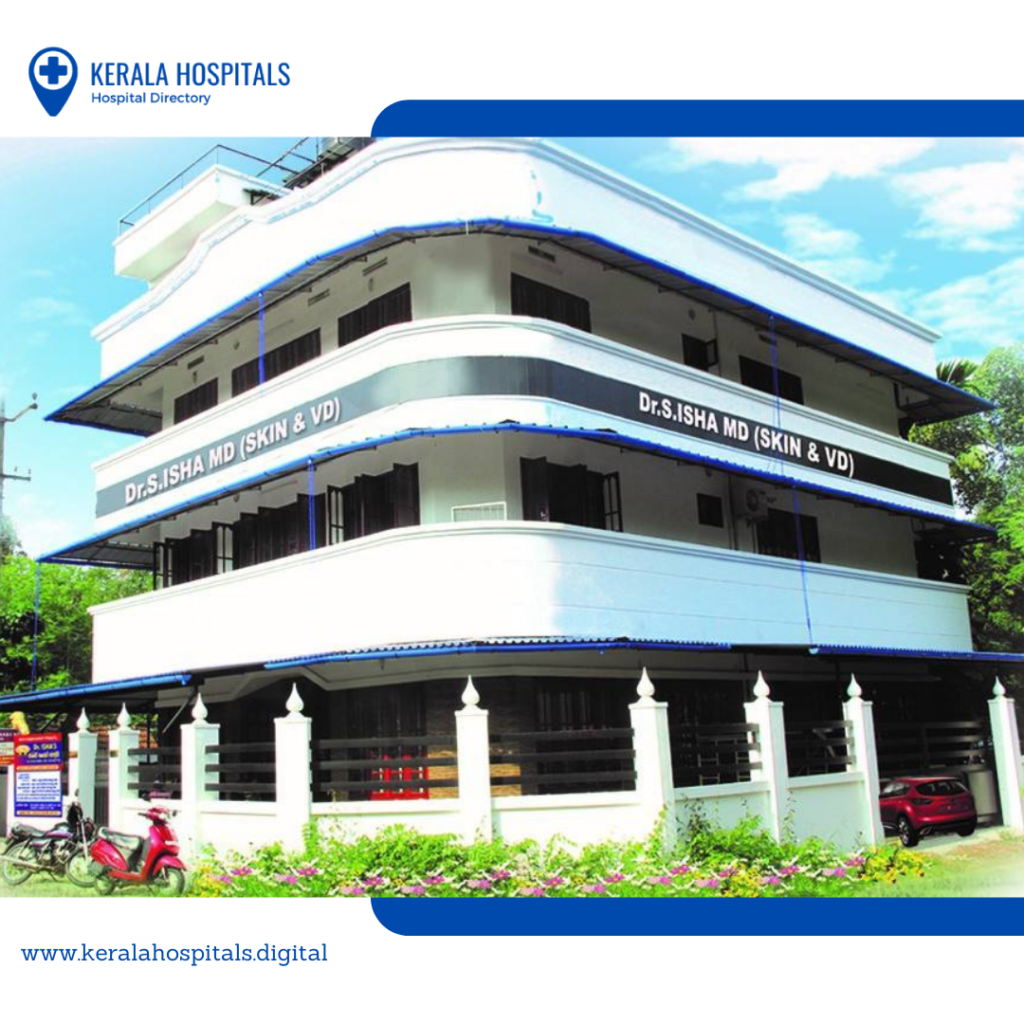 Located centrally between the three major cities of Kochi, Kottayam, and Alappuzha. The traffic is less congested here. A rail/road connection is easily available – 2km from the Cherthala Railway Station and less than 1km from the KSRTC bus station.
Address: DP Junction, Near K.S.R.T.C. Bus Stand, South of Girls School and East of Boys School
cherthala, Alappuzha, Kerala – 688524
Phone : +91 9633178985, +91 9745046742, +91 9947275011
The KCM Hospital is a multi-specialty hospital located in Nooranad, Kayamkulam, Alappuzha. Congregation of Holy Queens Provincial House was founded in 1972. KCM Hospital provides comprehensive health care in a safe and happy environment without bystanders.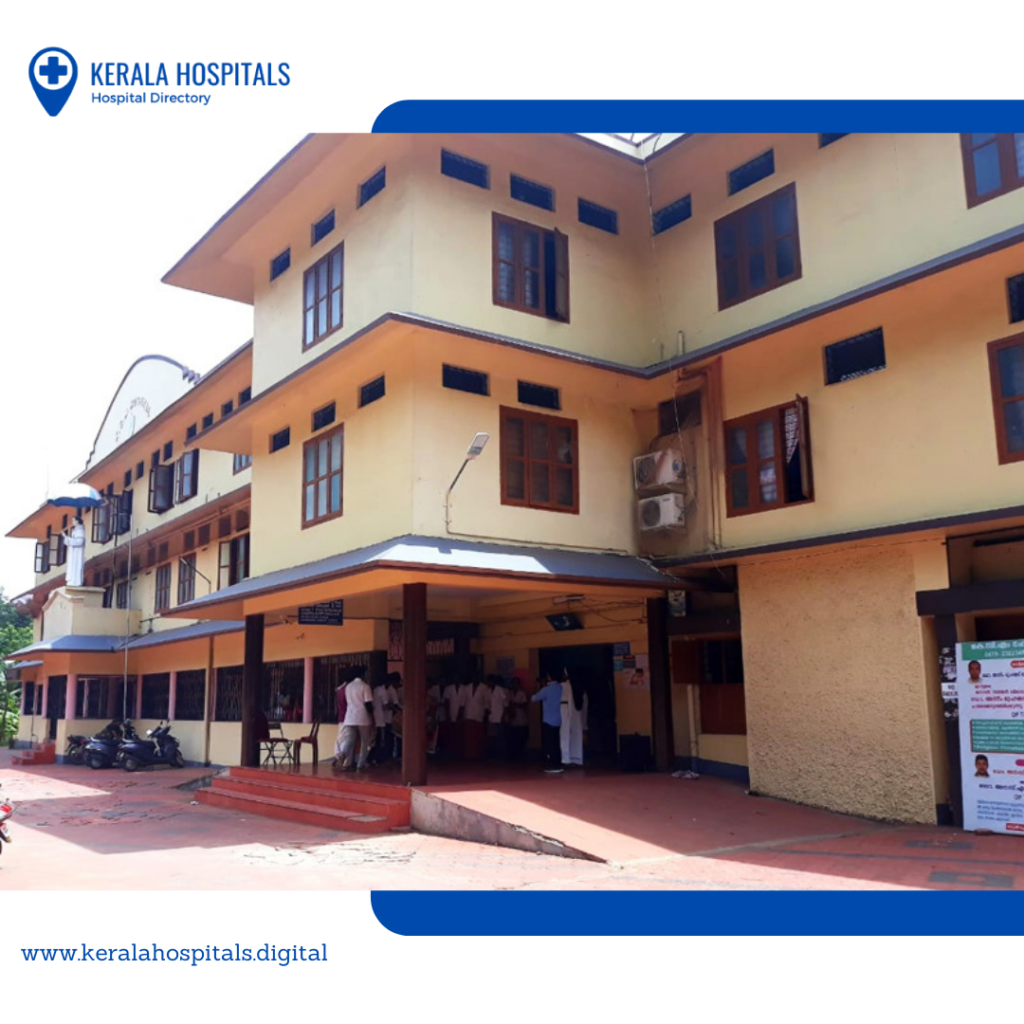 At KCM Hospital, one of the top dermatology hospitals in Alappuzha, the dermatology department supports and enhances patient care to ensure healthy skin, hair, and nails for a lifetime. Among the services offered by the Department are management and treatment of white and dark skin patches, removal of age spots and dark underarms, hair and nail treatment of a wide range of hair and nail diseases, and treatment for occupational skin diseases.
Address: LS PO Nooranad, Alappuzha, Kerala 690571
Phone: 0479 238 2348
The Sanjivani Hospital is located in Alacode, on the Mavelikara – Chengannur road, approximately 1 km from Kollakadavu on the Kodukulanji-Kollakadavu route. The hospital is only 100 meters away from the main road bus stop, yet offers a quiet, serene atmosphere to provide a calmness to the sick and restless.
The Sanjivani hospital has departments like General Medicine (both general and laparoscopic), Gynecology, Pediatrics, Nephrology, Cardiology, Orthopedics, ENT, Psychiatry, Dermatology, and Neurology as outpatient departments. The hospital has 5 state-of-the-art major operating theatres, spacious general wards with adequate privacy as well as superior rooms, deluxe rooms, and premium rooms as well as a 24-hour ambulance service.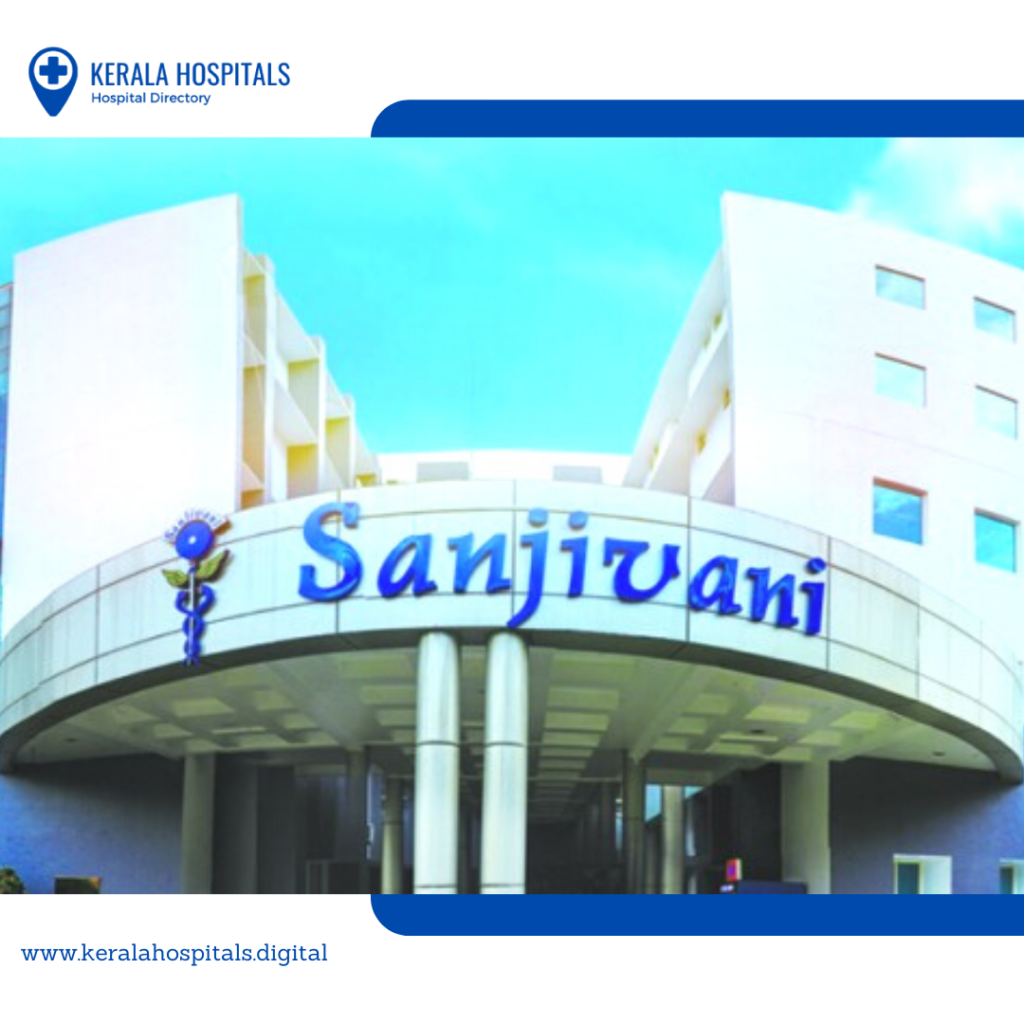 Patient comfort and quick recovery are Sanjivani's top priorities. Patient registration and discharge will be timely, pharmacy and OD will be understaffed, nurses will be able to provide maximum attention, and bystanders will be least troubled with any service they will need. Cleanliness is also taken very seriously, not just for aesthetic purposes, but for medical purposes as well. During the week, a variety of clinics have been held to benefit the community. You can maintain healthy and glowing skin by seeking treatment at Sanjivani Multispeciality Hospital's Department of Dermatology & Cosmetology.
Address: Alakode, Kollakadavu, Chengannur, Kerala 690509
Phone: 0479 235 0030
In Pazhaveedu, Alleppey, Pazhaveedu medical care is a qualified complete family clinic with a team of thirty employees devoted to providing quality care. The staff possesses scientific and clinical laboratory experience that has been proven. The diagnostics laboratory is a futuristic facility that specializes in (Molecular) diagnostic testing and diagnostic assay development. As well as this, they have the capability to perform advanced (Molecular) diagnostic tests for pharmaceutical companies and labs as well as within the complex context of preclinical studies and phase II-IV clinical trials.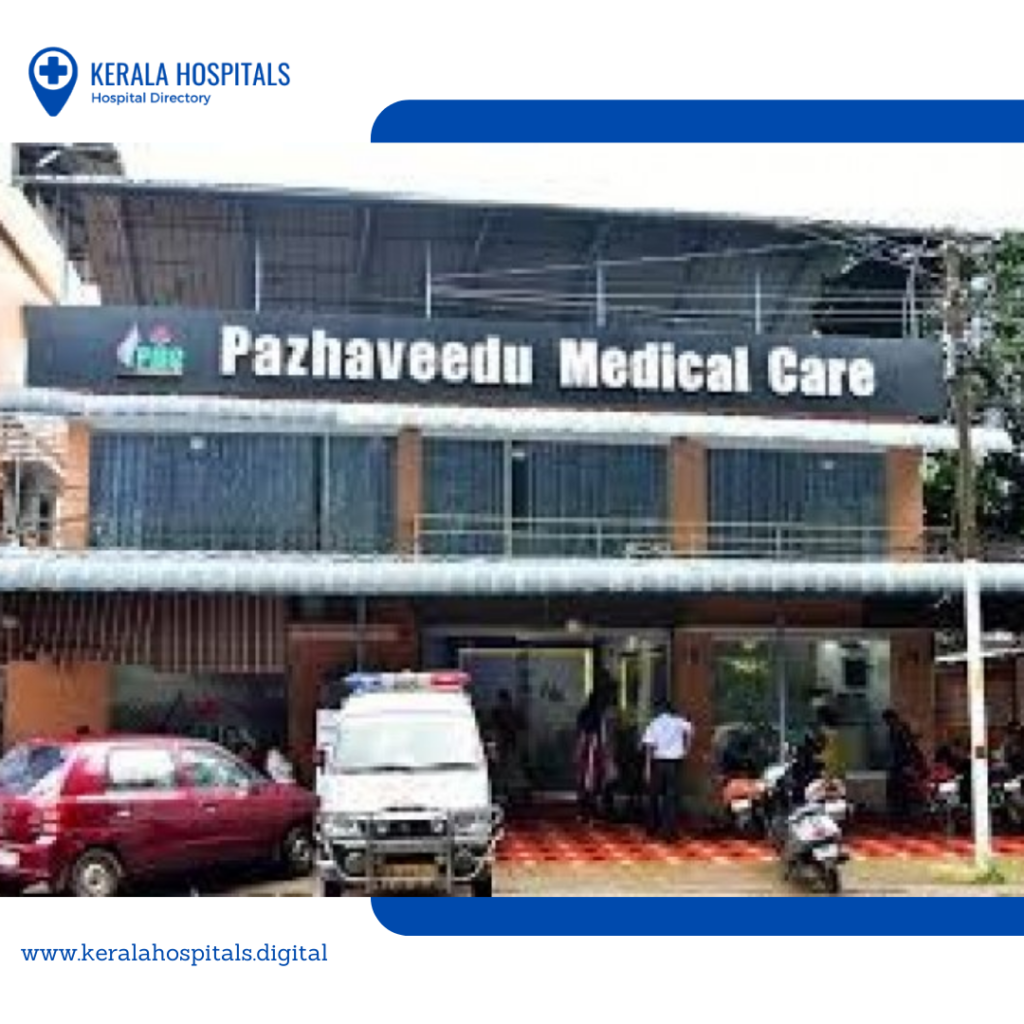 A dermatology department provides general dermatology diagnostics, investigations, and treatments. Both outpatients and inpatients are provided with comprehensive dermatological consultation and treatment.
Address: Pazhaveedu, Alappuzha, Kerala 688009
Phone: 0477 226 7355