Amanza Skin Clinic
Cure & Care Skin Wellness Clinic
MES Hospital
Korambayil Hospital
Edappal Hospital
Amanza Skin Clinic is one of the most well-known dermatology hospitals in Malappuram and a one-stop shop for all your skincare needs. Having dermatologists with decades of expertise at the helm of affairs means that your skin is in very capable hands. Among the promoters are three of the top dermatologists in Kerala, Dr. K.T Ashique, Dr. Shiraz Naha, and Dr. A.P Faizel.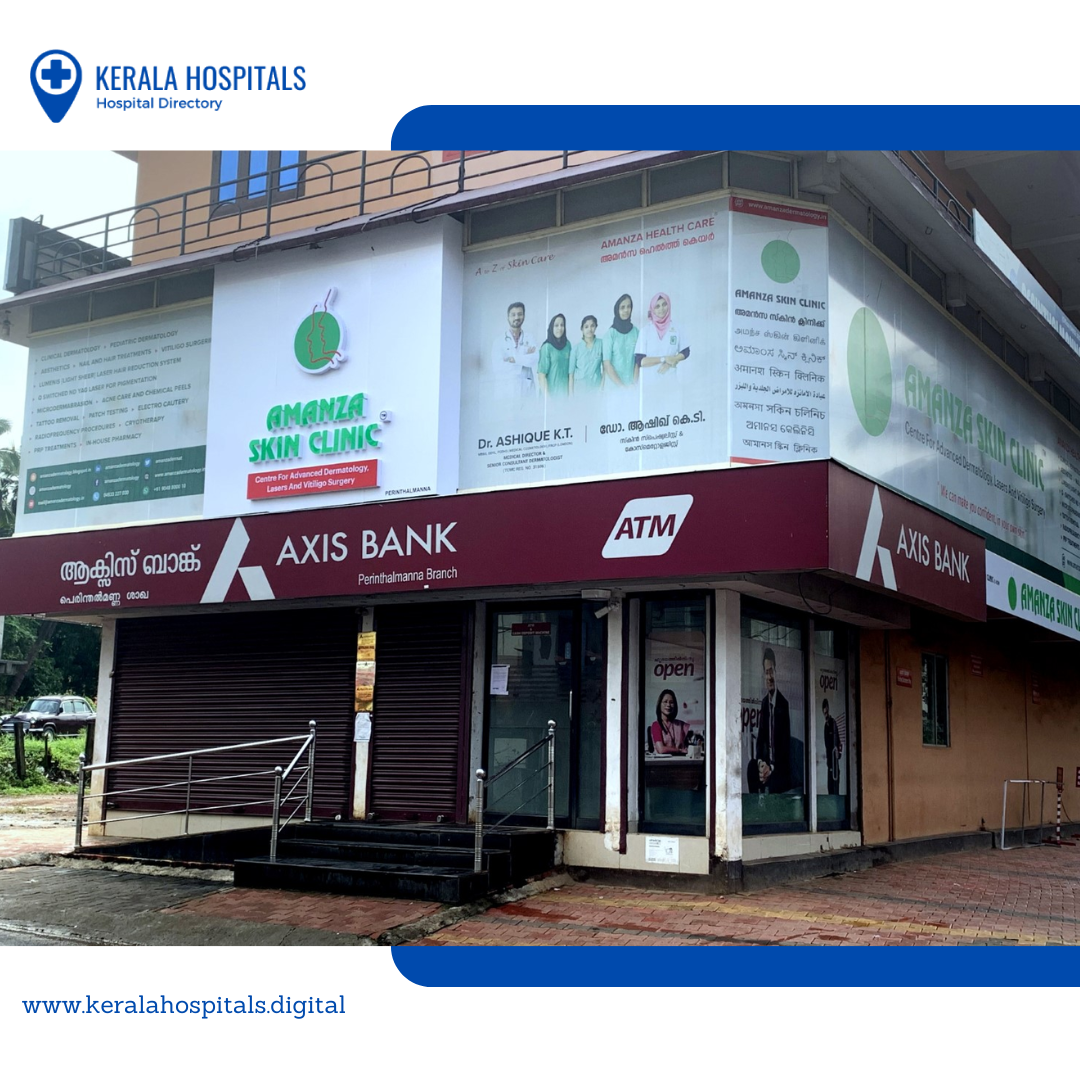 Being the largest organ in the human body, the skin needs the best care, and dermatology is more than just skin deep. Experts in dermatology, dermato-surgery, and aesthetics are dedicated and obligated to offer the best professional solutions for your concerns.
Address: 4/220. Queen Complex. Above Axis Bank, Ooty Rd, Valiyangadi
Perintalmanna, Kerala 679322
Phone: 090488 00010
Cure and Care are dedicated to quality care in a warm and friendly environment, and its aim is to provide the best, most up-to-date, and most compassionate care for everyone. Cure and Care were founded on September 9th, 2012. It is situated in the heart of Perintalmanna town, just 700Mtrs from the traffic junction. On the pattambi road, on the ground floor of the city center, is the clinic.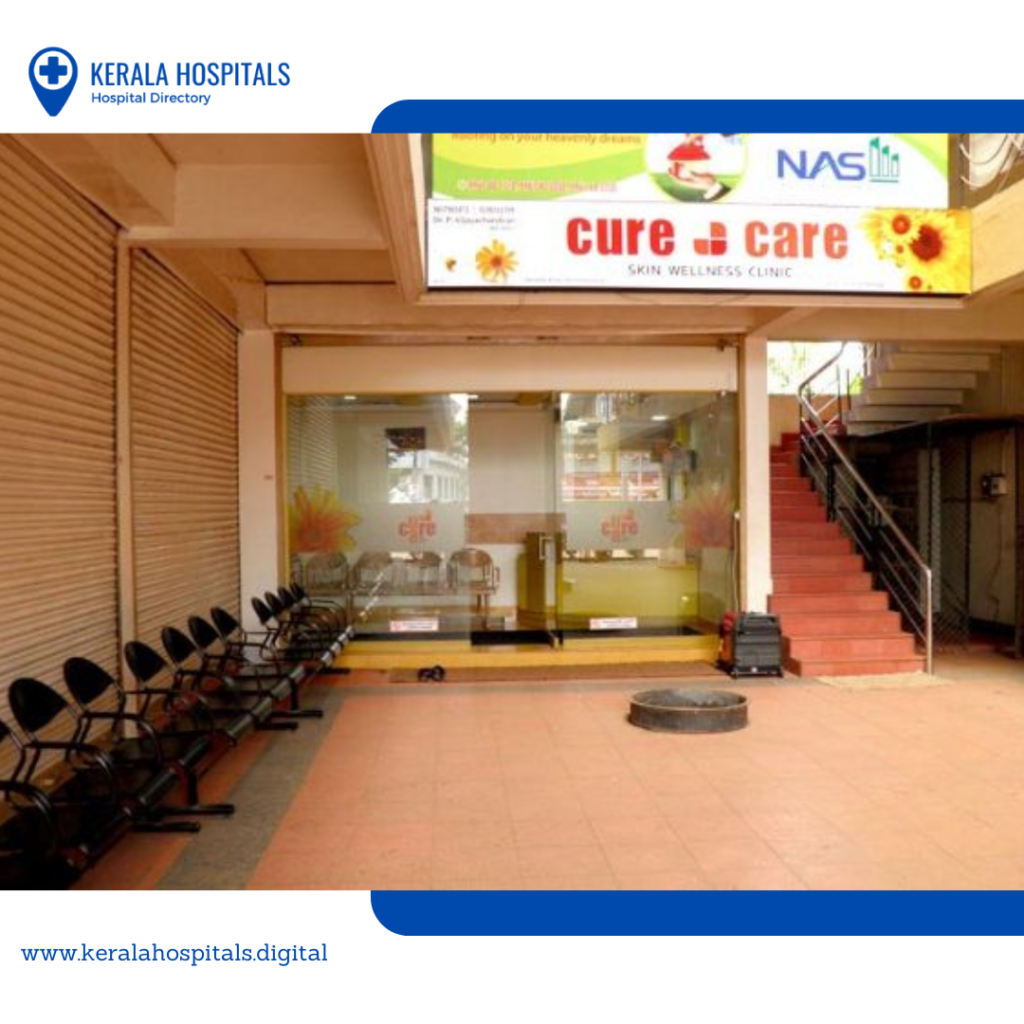 Whether you have skin problems or any other ailments and deserve a complete solution, the staff at this clinic will take the time to listen to you and provide a solution. This is the essence of the practice. You will experience Health, Fitness, Beauty, and Relishment at Cure and Care. At Cure and Care, you'll rejuvenate your skin and enhance your health from the inside out. The patients here are satisfied with the skills of the doctors.
Address: City Center, Pattambi Rd, Shanti Nagar
Perintalmanna, Kerala 679322
Phone: 092881 61599
Established in 2003, MES Medical College hospital is a 600-bed multi-super specialty hospital committed to providing the right medical care to all. The hospital is backed by experts delivering the best care possible. They are equipped with world-class technology and provide a comprehensive range of diagnostic and treatment services while adhering to the highest international standards. MES transformed the healthcare system in Malabar, ensuring the greatest levels of clinical care with the most up-to-date technology.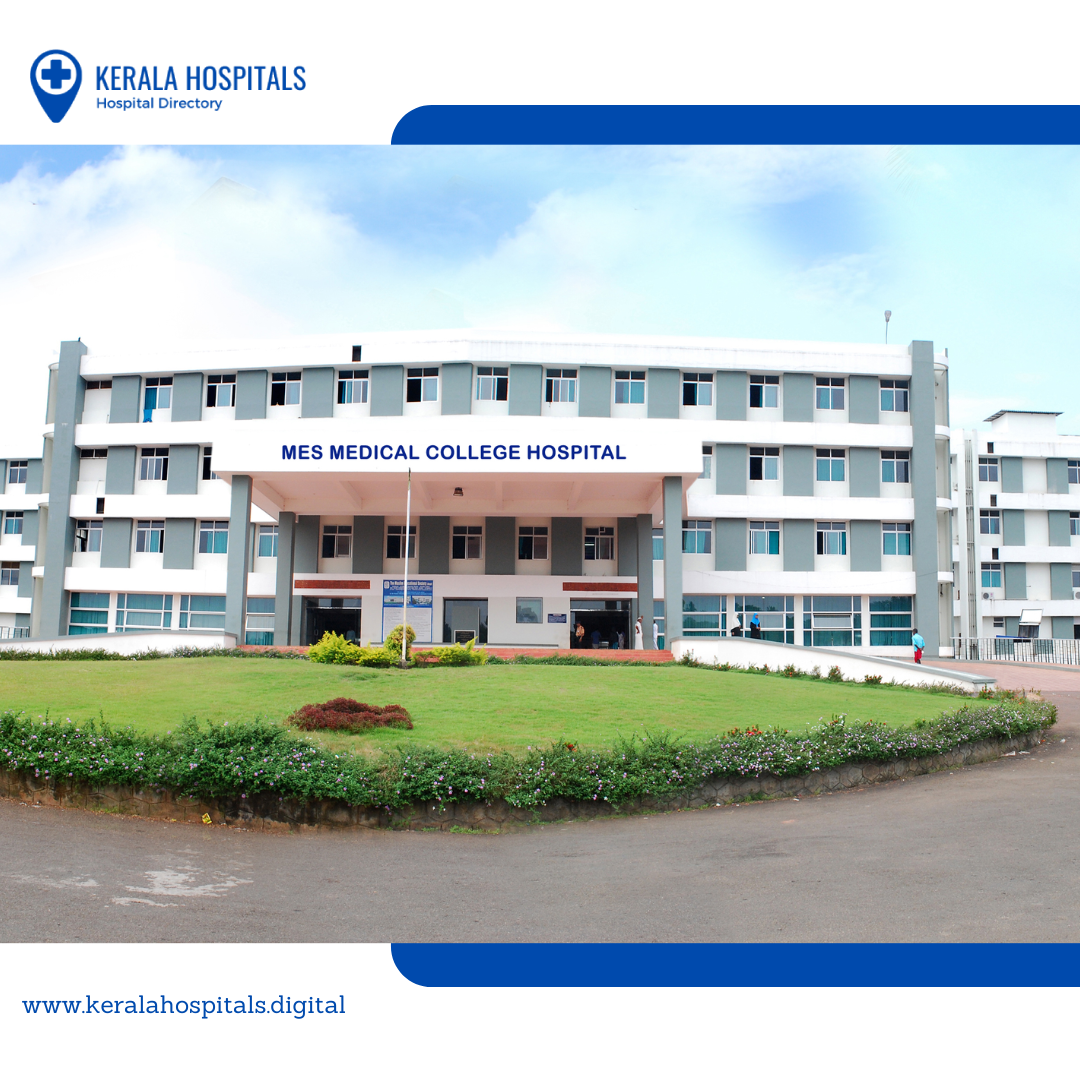 It is one of the leading dermatology hospitals in Malappuram. The Dermatology and Venereology department provide the best care in conventional and cosmetic dermatology with advanced facilities. They have the facilities to manage all kinds of antiageing treatments and deliver complete solutions for all skin problems.
Address: Valanchery – Nilambur Road Palachode Post, Malaparamba
Perinthalmanna, Kolathur, Kerala 679321
Phone: +91 4933 298300, 333, 444
In 1972, Janab Korambayil Ahammed Haji founded Korambayil Mohammed Haji Memorial Hospital, Manjeri, which is known as KORAMBAYIL HOSPITALS. As the hospital developed, it underwent rapid changes. In 1993 Korambayil Hospital and Diagnostic Centre Limited (Pvt.) was established. Located in Malappuram District, Korambayil hospital is one of the oldest private hospitals.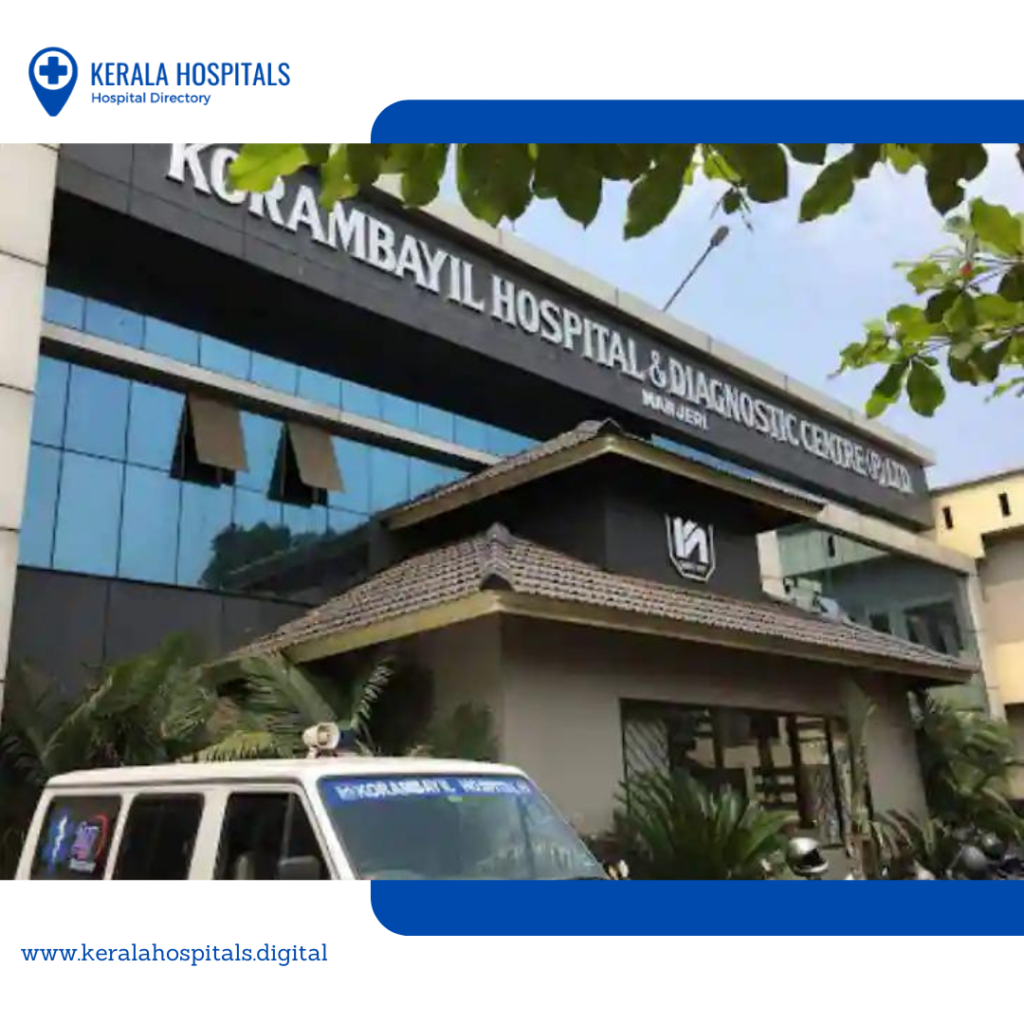 There are 193 beds in this multispeciality hospital, with a school of nursing attached to it that provides the best medical services at an affordable price.
Here are some of the procedures that their dermatologist performs.
All skin problems, STDs, and leprosy are treated.
Biopsy of the skin and other investigations such as culture and skin cutting.
Cautery Chemical and electrocautery treatments for common conditions including Warts, Molluscum, Skin Tags, and seborrheic keratoses.
Hirsutism can be treated by electrolysis.
Cosmetology Treatment for acne, melasma, and other pigmentations on the face, chemical peeling for selected cases of pigmentation on the face.
Address: Pandikkad Road, Malamkulam, Manjeri, Kerala 676121
Phone: 0483 281 0000
Dr. K. K. Gopinathan realized in 1985 that remote areas of Kerala require quality health care when he worked as a Gynecologist / Obstetrician in the government sector. With the desire to serve humanity better, he and a few friends established a multi-specialty hospital in the strategic town of Edappal, which is located on the highway and is well connected to Malappuram, Thrissur, and Palakkad. Although the foundation stone for Edappal hospitals was laid in 1986, due to his commitments with the government service, the hospital did not open until January 1990.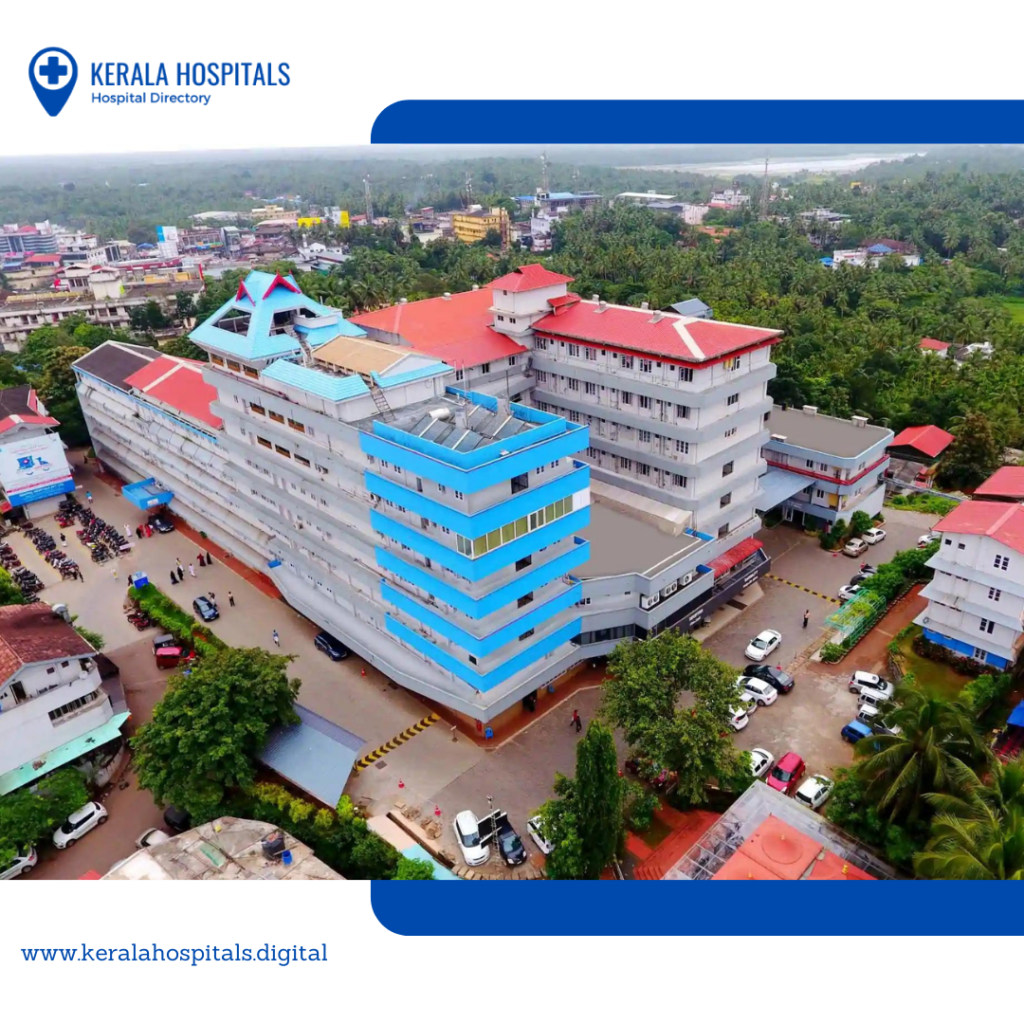 After a humble start and a limited number of 20 beds, it has grown to become a premier hospital in the region with high-tech medical equipment, the best doctors, and exceptional paramedical staff. The hospital now has 280 beds and was accredited by NABH in 2018. It is the largest hospital in the state. Specialized departments include Gynaecology, Infertility, Fetomaternal Medicine, Paediatrics, Cardiology, Dental, Neuro, Ortho, ENT, Eye, Dermatology, Psychiatry, etc, it is poised to become the most comprehensive health care institution in north Malabar. Kerala's Government has awarded Edappal Hospitals several awards for pollution control outside the medical arena.
Professional dermatologists, dermatosurgeons, and aestheticians work diligently to offer you the best professional solutions.
Address: Pattambi Rd, Edappal, Kerala 679576
Phone: 0494 266 0200