Nahas Skin Clinic
Lisa Skin Clinic
Dr. Neha's Skin Clinic
Cutis Skin Clinic
Prime Skin & Laser Clinic
PVS Hospital
Baby Memorial Hospital
Aster MIMS Hospital
Cutopia Skin & Hair Clinic
Skin clinic NAHAS, a leading dermatology hospital in Calicut, offers state-of-the-art skin care services with an emphasis on skin preservation and beauty. It offers state-of-the-art technology equipped with modern gadgets for all skincare needs. A complete skincare center for the entire family, aesthetically designed for patient comfort in an ultra-modern, patient-friendly, and air-conditioned facility.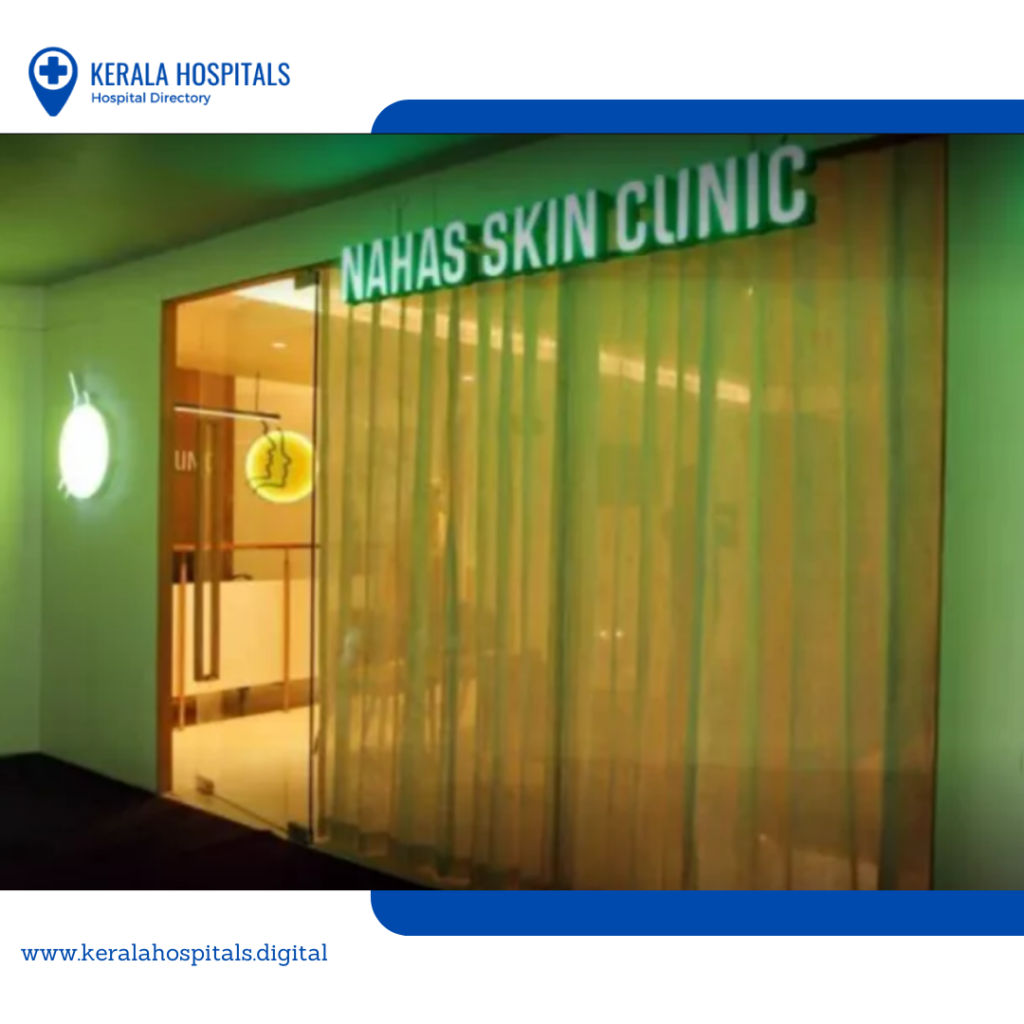 No other skin therapy approach has been so revolutionary or result-oriented in Kerala for both men and women. At NAHAS skin clinic, whatever the skin care needs may be – whether enhancing normal skin or treating unwanted hair, dark uneven pigmentation, tanned skin, acne, or other skin-related issues, patients will find a safe and effective solution.
Address: Pottammal Jct, Pottammal, Kozhikode
Kerala 673016
Phone: 099959 73010
Incepted with the vision to make it a center of excellence in dermatology, providing the highest standards of care while focusing on the needs of the individual patients, Lisa Skin Clinic is a full-service clinical, cosmetic, and aesthetic health center.
Through imparting scientific knowledge and ensuring patient comfort, we are committed to staying at the forefront of professional skincare in the years to come. They have acquired invaluable experience from working as part of the Lisa Hospital, and that helped them gain the trust and goodwill of many customers. Lisa Skin Clinic is motivated by their confidence.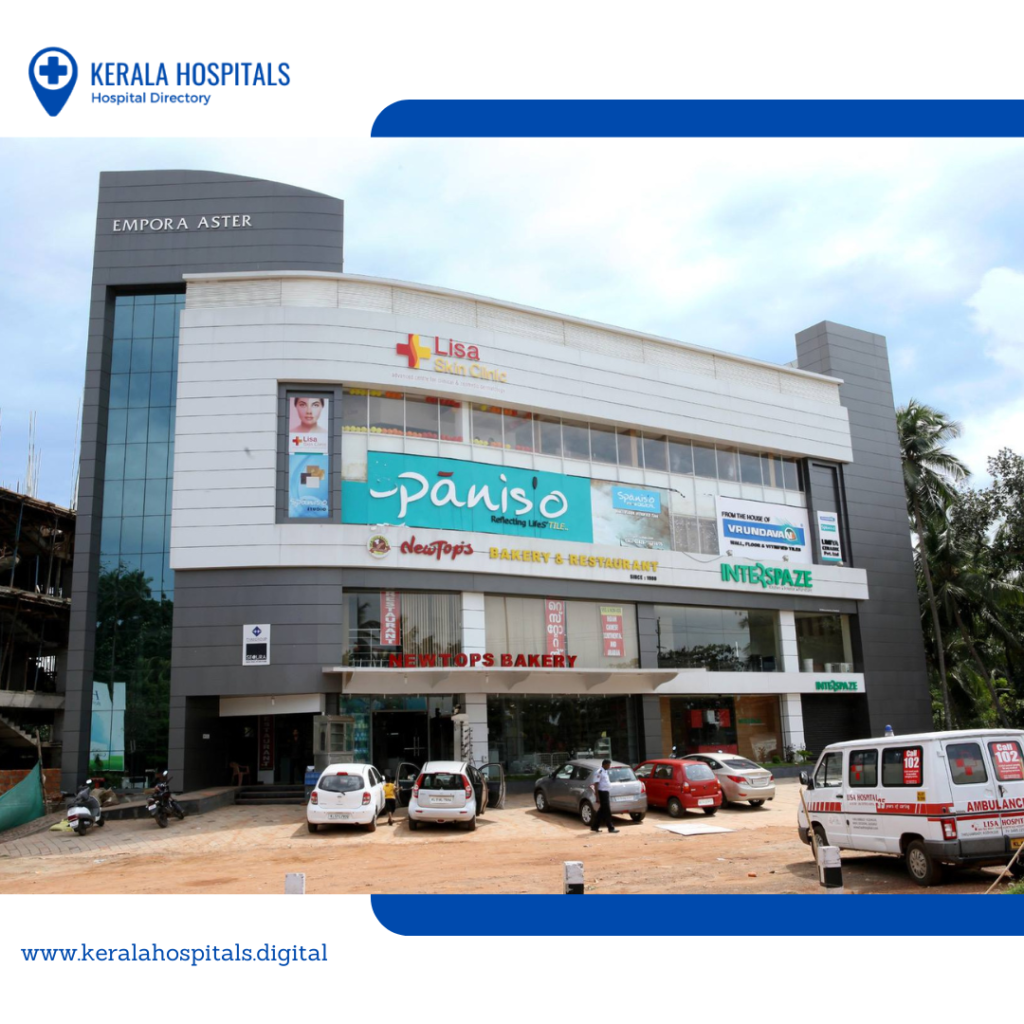 Aspire to be a center of excellence for dermatology, aesthetics, and clinical care adhering to global standards medically and technically with the highest levels of comfort and affordability for their patients.
Address: Sarovaram Biopark Rd, Eranhipaalam, Eranhippalam
Kozhikode, Kerala 673020
Phone: 095444 72222
Dr. Neha Rao Mallya, one of the best dermatologists in Calicut, offers comprehensive solutions to meet skin and hair problems. Their goal is to provide the best surgical dermatology practice as well as comprehensive medical and hair care to valued clients. Dr. Neha's skin clinic is dedicated to providing the best services while taking the utmost care of their clients' skin. They help patients understand and choose the right kind of treatment protocol based on their individual needs and requirements.
Skin diseases and STIs can be treated with personalized quality care in the dermatology department, where experienced dermatologists are on hand to provide professional care.
Address: 19/1924, Ground floor Sheraton Complex, P V, Swamy Road
Kozhikode, Kerala 673002
Phone: 088918 28048
A complete skin hospital, Cutis Institute of Advanced Dermatology, Aesthetic Medicine, and surgery is a destination for almost all skin problems customized with requirements. They are backed with a vision to be the premier global destination for complete skin conditions and ailments and equipped with committed and experienced dermatologists and plastic surgeons to provide medical, surgical, and cosmetic dermatology and plastic surgery services.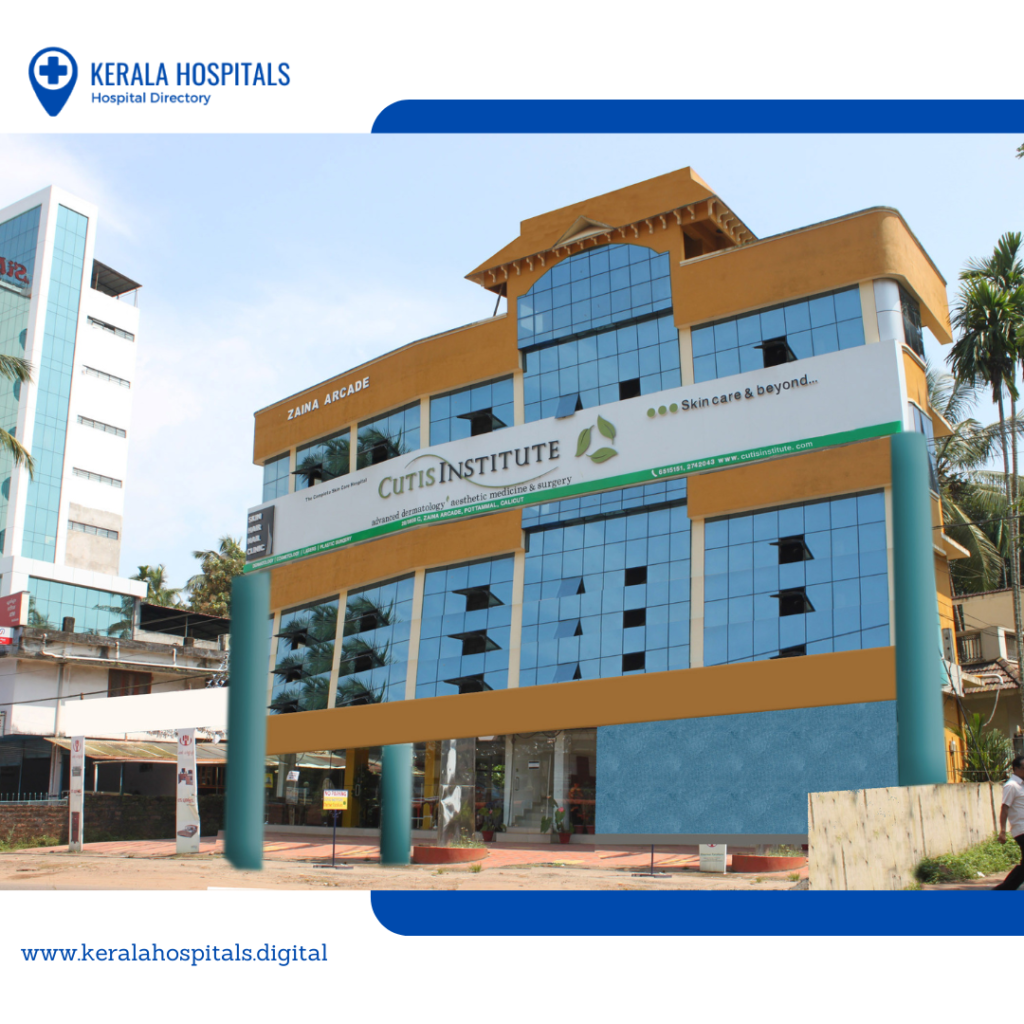 Cutis skin clinic strives to deliver and encourage top-notch scientific skin care by utilizing cutting-edge technology innovations in Dermatology, Cosmetology, and Plastic Surgery. And to provide advanced dermatology procedures training to professionals.
Address: Nellikkode, Vishnu Temple Rd, Bypass Junction, Thondayad
Kozhikode, Kerala 673017
Phone: 082818 65151
For those who want to show off their best with confidence, beauty and body care go hand in hand. Dr. Roshni's Prime skin clinic understands that cosmetic treatments are as much about achieving a greater sense of self-confidence and maintaining a youthful appearance.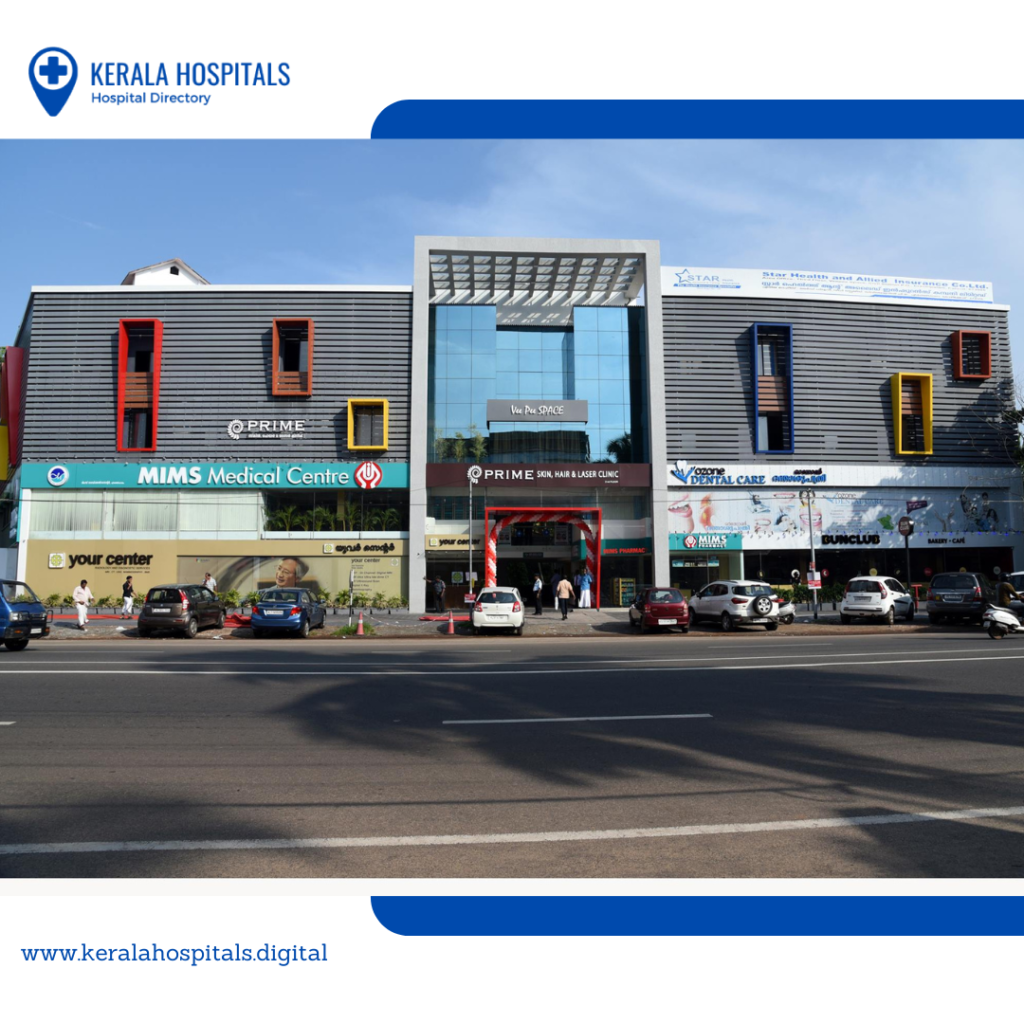 The skin clinic is one of the best dermatology hospitals in Calicut and offers a variety of non-surgical cosmetic procedures as well as specialized medicines to enable and improve the health of your skin. The office is committed to providing a supportive, positive atmosphere where questions and concerns of patients are always addressed to their satisfaction. The mission is to provide clients with the results they seek while making them feel welcome and comfortable in their warm and welcoming environment. In addition to professionalism, they are passionate about achieving client satisfaction.
Address: 2nd Floor VE, EPEE Space, Eranhippalam
Kozhikode, Kerala 9746949999
Phone: 097469 49999
Dr. T.K. Jayarajan, the Managing Director and Chief Surgeon of PVS hospital, is primarily responsible for its significant growth from a small clinic to an extensive referral hospital with 310 beds and nearly 100 doctors. As the third generation of this illustrious family, Dr. Jaikish Jayaraj is the Director, Surgical gastroenterologists, and he is responsible for carrying on the good work. This is how PVS has come to be the imposing structure that it is today – sown with love and nurtured with a concerted effort by these dedicated men.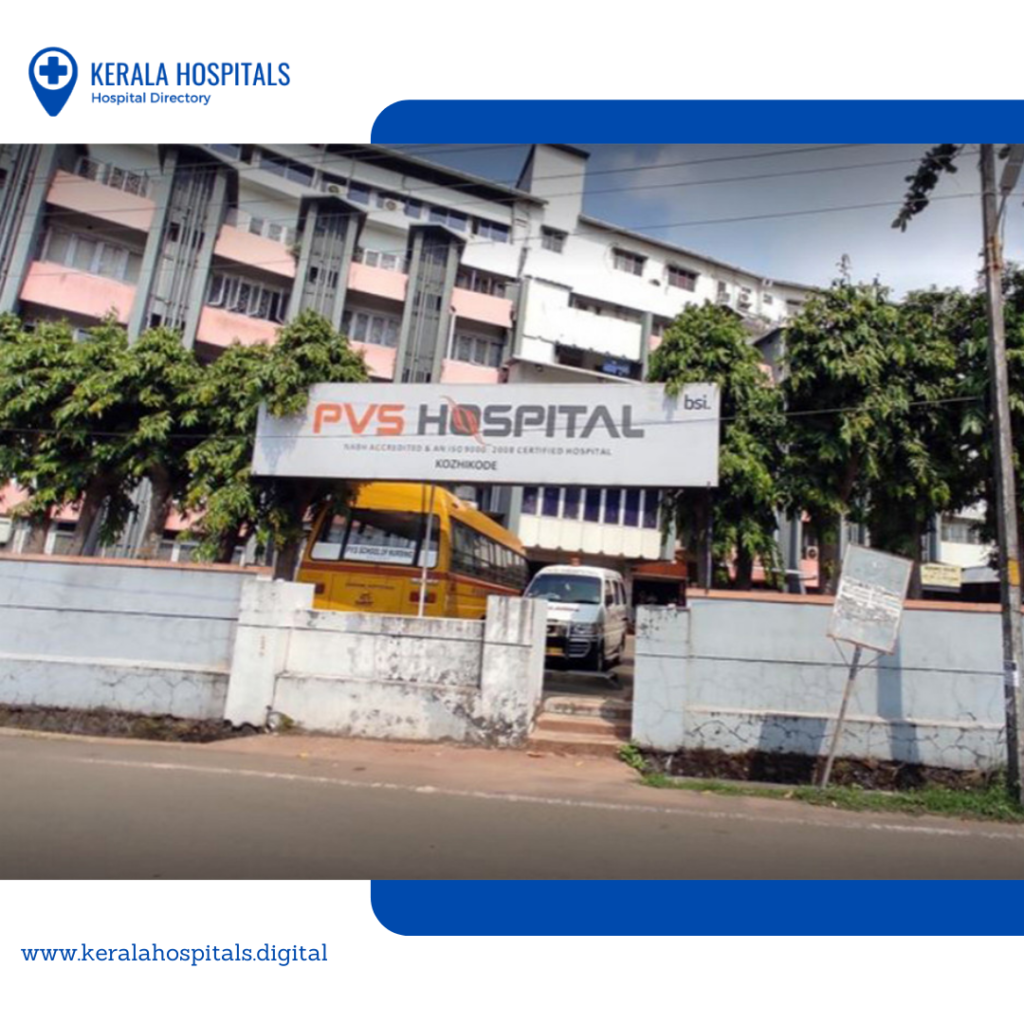 Personalized quality care is available for patients suffering from skin diseases and STIs in the dermatology department, where experienced dermatologists provide well-trained service.
Address: Railway Station Rd, near Railway Station, Palayam
Kozhikode, Kerala 673002
Phone: 0495 270 7222
In 1987, Dr. K G Alexander's dream of 'affordable, accessible, and quality healthcare for all' was realized with the opening of Baby Memorial Hospital (BMH). Thus, the novel initiative symbolized a change in the healthcare segment in Kerala, thereby responding to the state's growing healthcare needs. It has set a benchmark in offering unprecedented care as a tribute to the late KC Varghese (known as Baby), father of Dr. K G Alexander, Chairman, and Managing Director.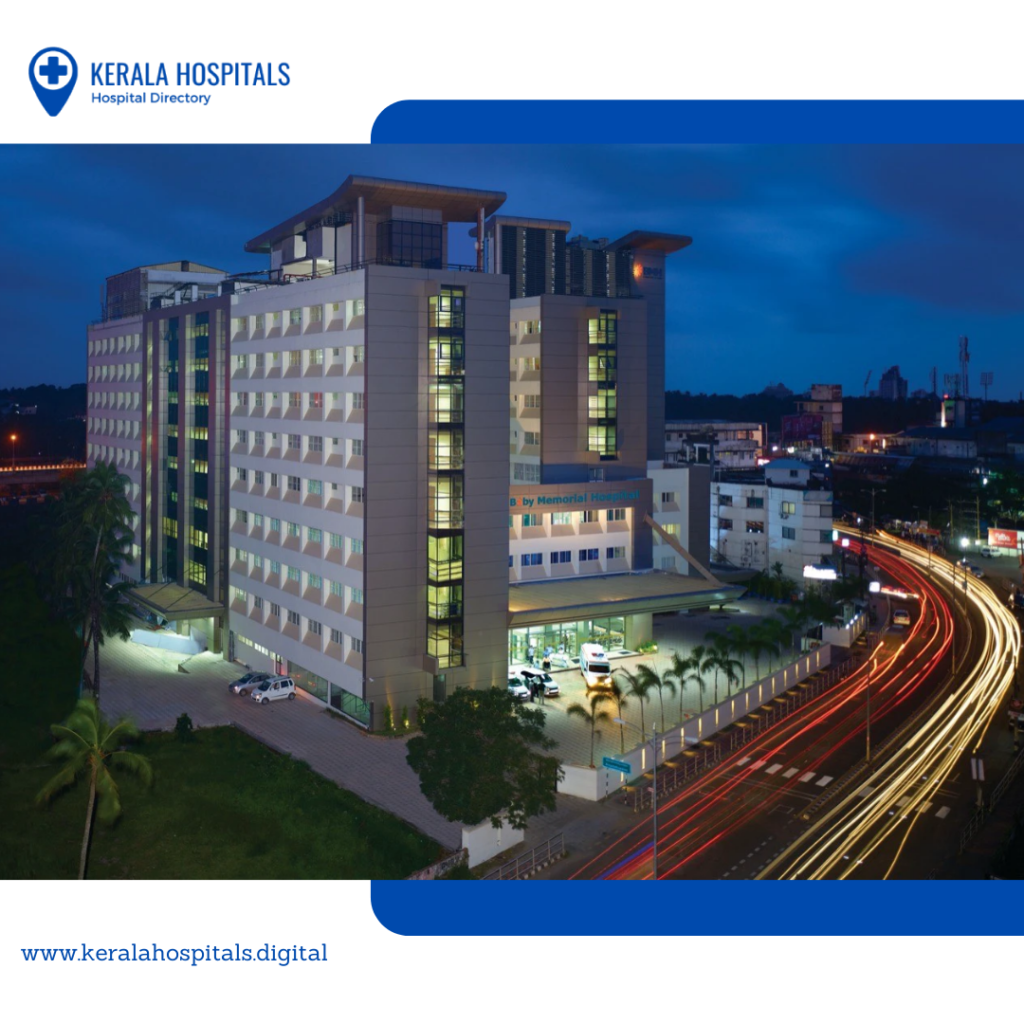 The hospital began with 52 beds, but now has world-class amenities, including:
600 beds.
There are over 40 medical and surgical departments.
Support systems for paramedics are exceptional.
There are 16 world-class operation theaters.
There are 11 fully equipped, ultramodern intensive care units.
24*7 Accident and trauma care is available.
The hospital team – which consists of over 300 doctors, over 2000 nurses, paramedics, and administrative staff – abides by strict and ethical medical practices.
The dermatologists at BMH have dedicated teams in place to ensure your skin's health. BMH's Dermatology Department provides comprehensive treatment for skin, hair, and nail problems. The goal is to deliver healthy glowing skin by eradicating cosmetic flaws and clinical complications. Experts at the department offer cosmetological procedures such as Microdermabrasion, chemical peeling, and radiofrequency surgery to reduce skin tags, warts, freckles, and birthmarks (naevi).
Address: Indira Gandhi Rd, Arayidathupalam
Kozhikode, Kerala 673004
Phone: 0495 277 7777
A global health care provider, the Malabar Institute of Medical Sciences (MIMS) is an internationally acclaimed health enterprise that continues to provide comprehensive healthcare services to the people of Malabar. The 600-bed multi-specialty hospital offers expert medical care, quality nursing care, and quality diagnostic services. Emphasizing the idea of a caring mission with a global vision, Aster MIMS focuses on setting the standard of excellence in medical education, research, and clinical care to improve the health of the community. Utilizing enhanced lifesaving technologies to leverage the level of cure, the hospital aims to provide patient-centered care.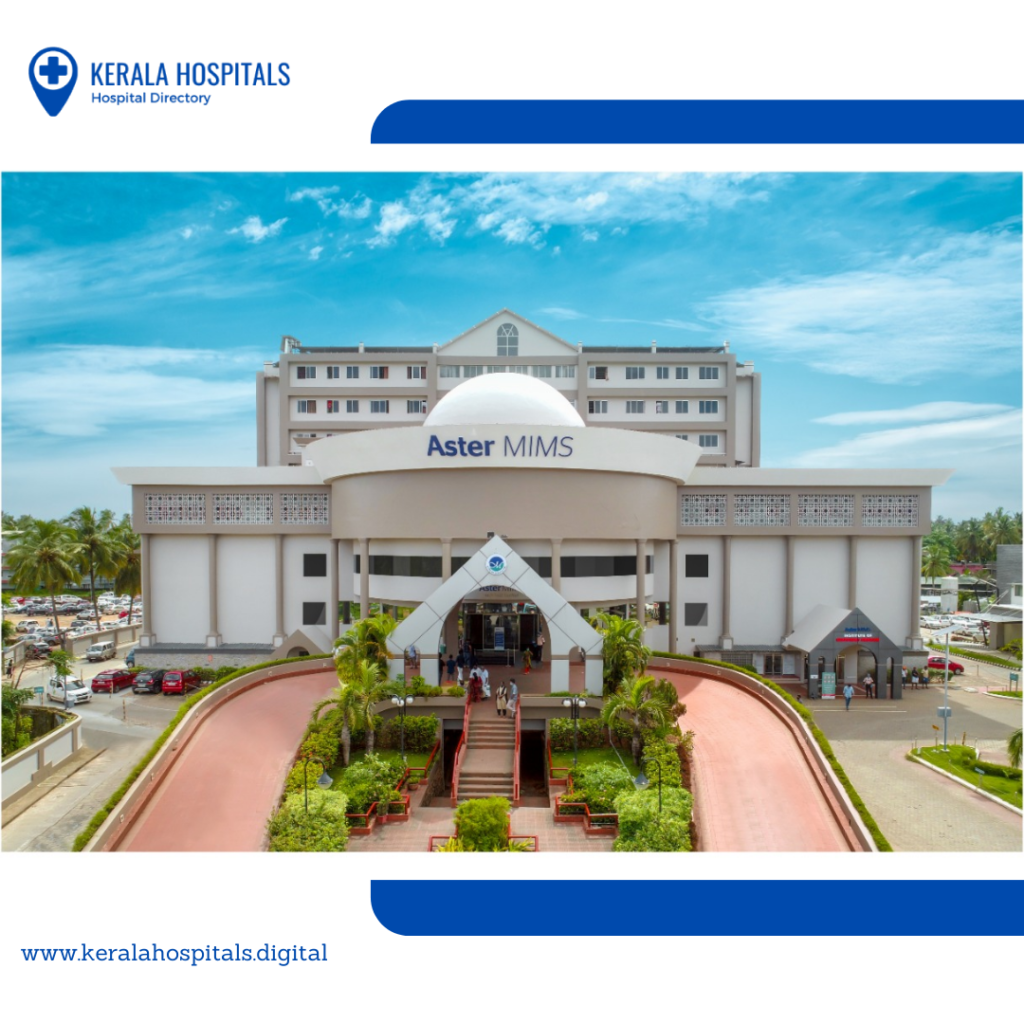 Address: Mini Bypass Rd, Govindapuram
Kozhikode, Kerala 673016
Phone: 0495 248 8000
A group of doctors dreamed up Cutopia. The idea was conceived during regular, casual, and intimate interactions in their earliest professional days. The result was a vast window wide open to the world for them. After discussing many intricate aspects of current-day clinical practice, they were able to appreciate the lack of an affordable and dependable platform for the common people seeking quality care in dermatology, cosmetology, and general wellness.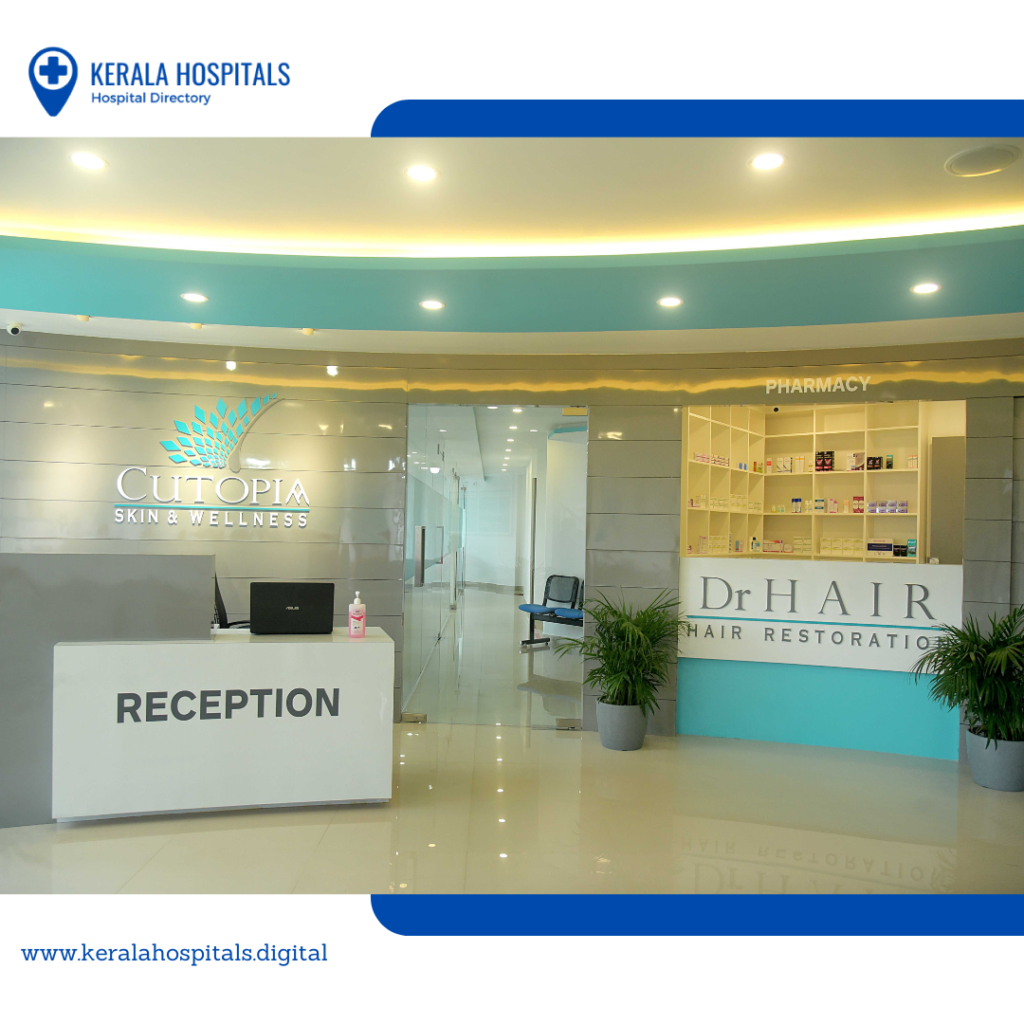 A person's skin's state is often considered a mirror of their health as it is the most exposed organ of their body. Consequently, skin diseases also adversely affect the quality of daily life of their sufferers. At Cutopia, they are committed to providing their patients with cutting-edge treatment facilities and world-class care. To enhance the understanding of the skin condition of their patients, they impart scientific knowledge to them. With utmost expertise and compassion, their dermatologists, physicians, counselors, and nurses ensure that their clients are comfortable throughout the sessions.
Address: KK Cheerangan Building, NH 66, Thondayad
Kozhikode, Kerala 673017
Phone: 098096 10610