Sreechand Hospital
Gimcare Hospital
AKG Memorial Co-operative Hospital
Koyili Hospital
Aster MIMS Hospital  
Dr. Rubeena's Skin & Cosmetology Clinic 
Dr. Feroz's Skin Care Clinic         
Sreechand Speciality Hospital is an integrated hospital located in Kannur, Kerala. K S group was created as a result of their vision, which is to provide healthcare where innovation, quality, and affordability are combined. Combining the talents of their employees and physicians, as well as advanced practitioners, who serve our patients and community, makes a healthy difference in people's lives.
KS group has over 6 decades of experience in handling various business activities successfully, and Sreechand Speciality Hospital is guided by its values, quality, and leadership. Hospital currently has 175 beds and is set to expand to 300 beds with specialty and super specialty services. Located at SN Park Road, the hospital is easily accessible by train, road, and airport. Sreechand Speciality Hospital defines success as the smile on the face of its patients upon leaving the premises.
Sreechand Speciality Hospital's Department of Dermatology, with state-of-the-art services like Lasers for cosmetic problems and Immunofluorescence as a diagnostic tool, is changing the way skin disorders are treated.
Address: Near, SN Park Rd, Payyambalam
Kannur, Kerala 670001
Phone: 0497 271 5550
Gimcare Hospital, an initiative of a group of prominent Kannur businessmen, is a 500-bed tertiary care hospital built to bridge the existing gap in healthcare facilities in Malabar. Creating a healthcare ecosystem with highly-skilled professionals, state-of-the-art technology, and exemplary service standards will change the way people think about, seek, and receive healthcare in the region.
Gimcare Hospital aims to lead the change in Kannur's healthcare landscape through its people-centric approach, community involvement, and focus on wellness rather than illness. Gimcare Hospital seamlessly blends old and contemporary design. Located on a vast expanse amidst lush greenery, this epicenter of tranquility and peace is the perfect place to recover from all illnesses.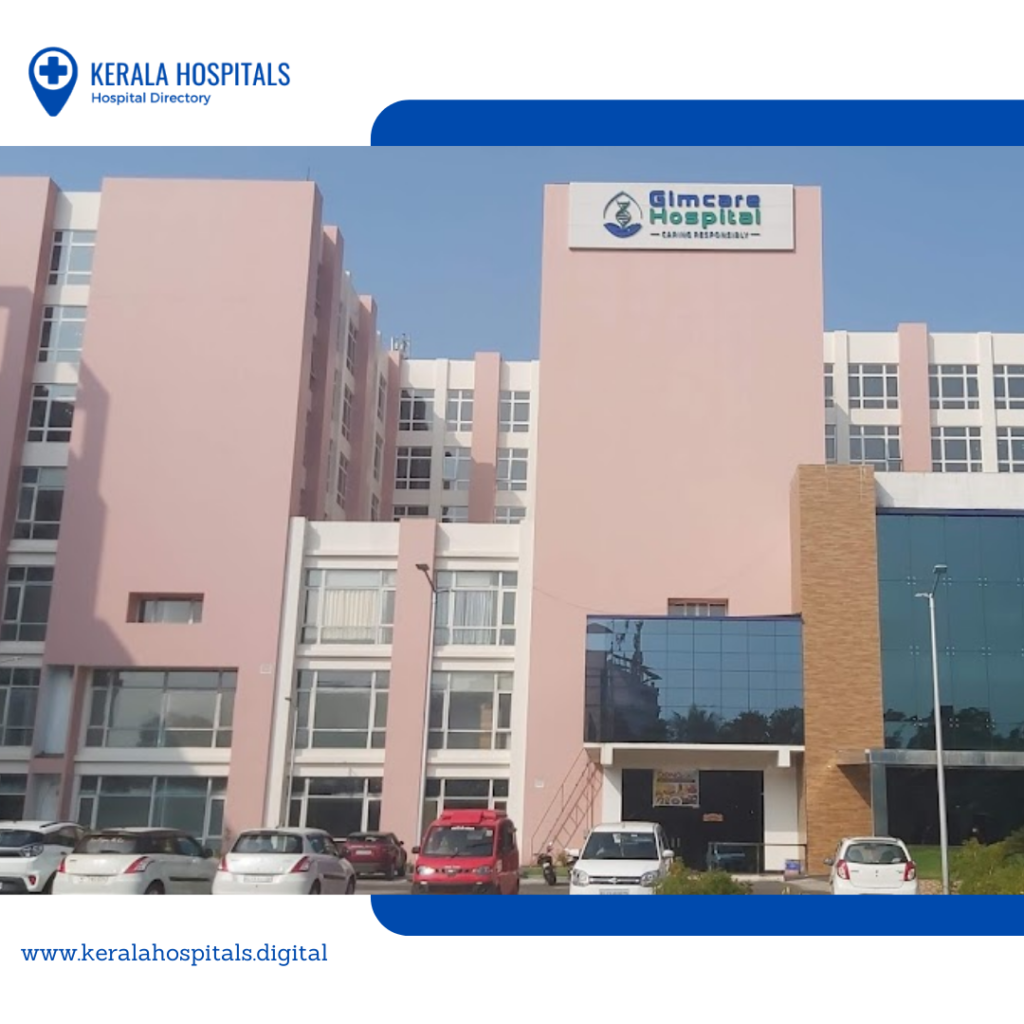 Dermatology is the branch of medicine that deals with diagnosing, treating, and preventing skin, nails, and hair conditions. All skin-related ailments are treated at the Department of Dermatology at Gimcare Hospital, Kannur. We currently deal with general dermatology. You can receive comprehensive treatment for any condition that affects the skin. People with chronic skin conditions can receive inpatient treatment. A variety of diagnostic and treatment methods are available, including biopsies.
Address: NH 66, Chala, Bypass, Nadal
Kerala 670007
Phone: 0497 282 5555
In May of 1980, the AKG Memorial Co-operative Hospital was established as a 22-bed hospital. The hospital has grown into a 450-bed multi-specialty facility with 24 departments and 41 doctors. The society's second unit, AKG Memorial School of Nursing, was started in 1985. It has completed 30 batches of courses with 725 students. AKG Memorial College of Nursing, the third unit of the society, was established in 2008. It has completed the admission of the fifth batch of 247 students.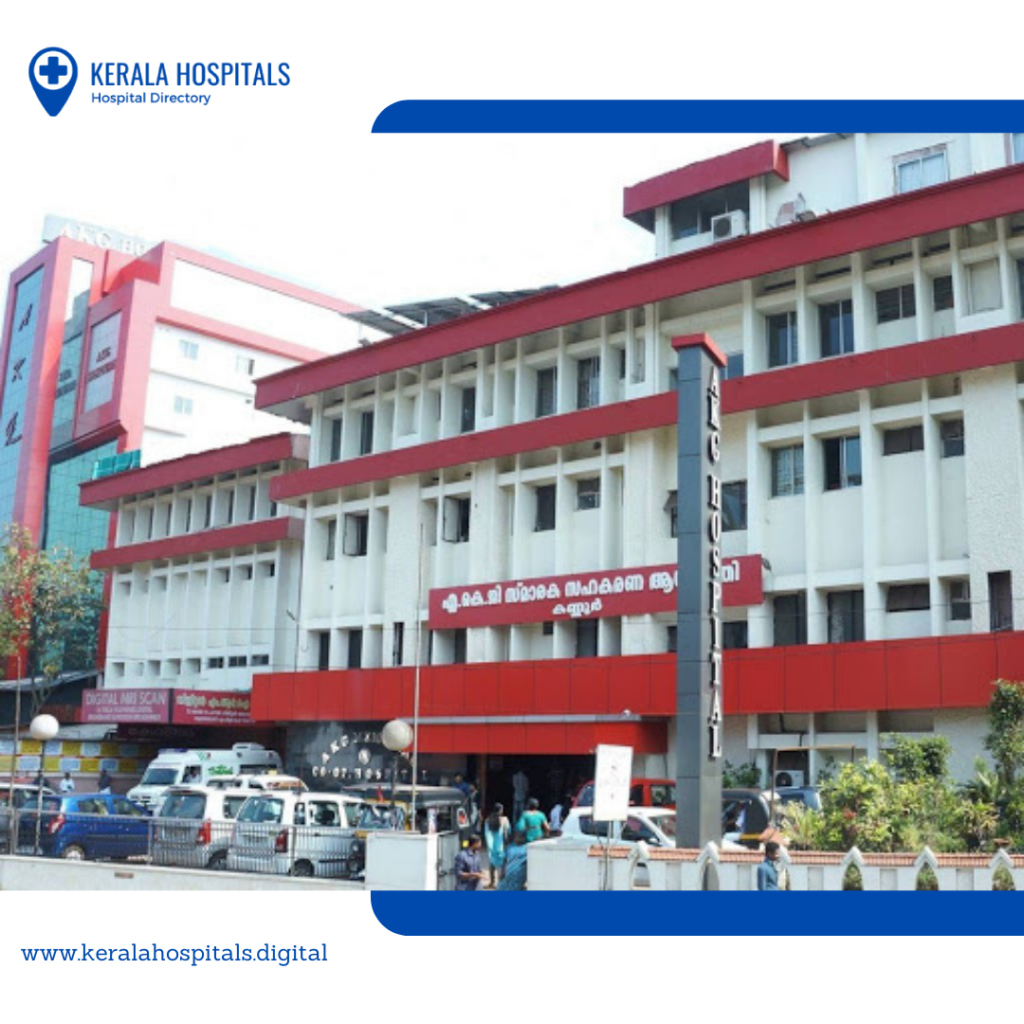 The dermatology department deals with skin diseases and cosmetic treatments. This department is equipped with a multi-use phototherapy machine. As a dermatologist in this department, Dr. Usha Vijay Padman works full time.
Address: Kasaragod – Kannur Rd, Talap, Kannur
Kerala 670002
Phone: 0497 276 2500
In 1980, Sri. Koyili Bhaskaran brought his deep desire for service and quality to life by offering accessible and quality service to the people. Aside from having the best medical infrastructure and experts in their fields, their hospitals are known to deliver exceptional healthcare by incorporating the latest IT technologies as well as a wide range of expertise. A team of trusted specialists and doctors provides you with the best possible care in a safe and friendly environment.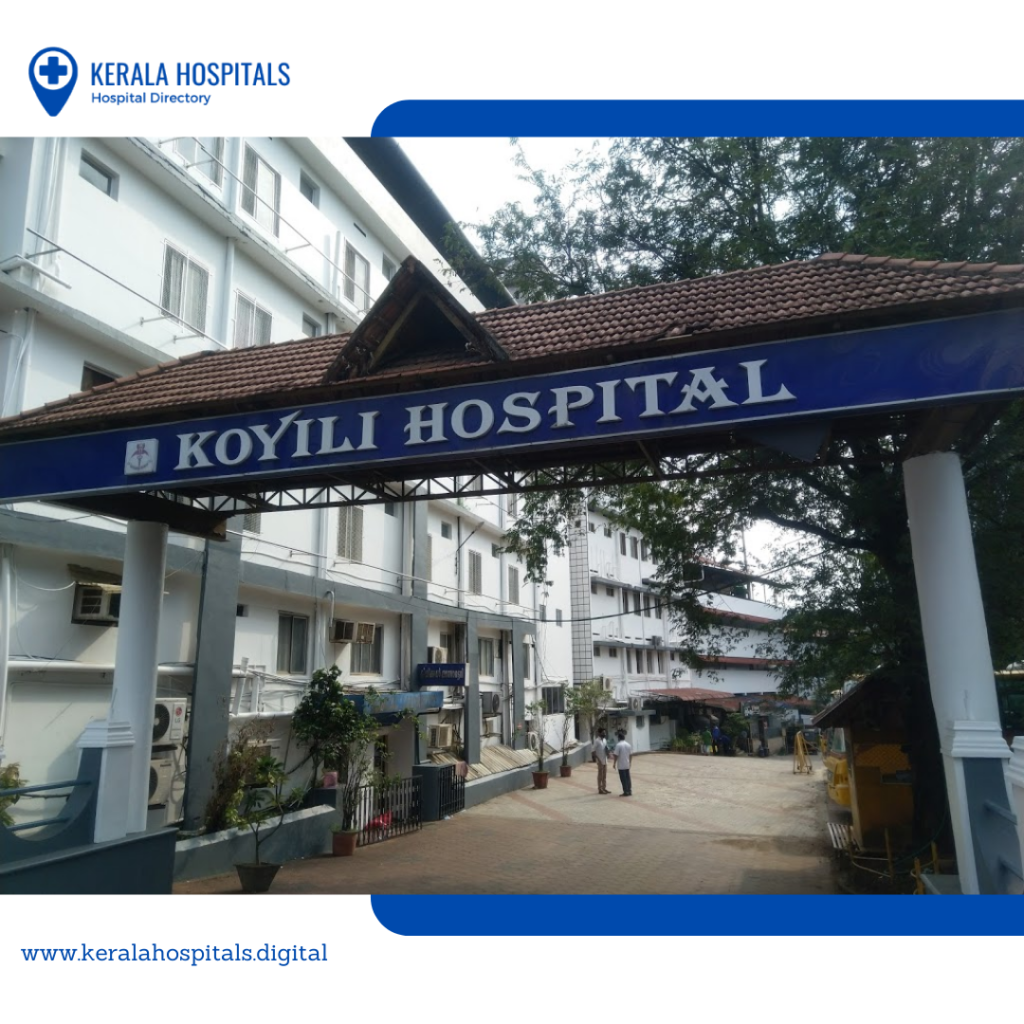 The hospital went from having 50 beds to having 300, becoming a modern health center within two decades. Trust is a key attribute of their institution, which is also one of its core values. Koyili Hospital's Department of Dermatology provides comprehensive clinical and cosmetic dermatology care. The Department offers affordable, specialized treatment for all clinical and general dermatological problems. 
Address: Pallikkunnu, Kannur, Kerala 670002
Phone: 0497 271 4400
Located in Kannur, a beautiful coastal city in Kerala, Aster MIMS Hospital occupies 1.5 acres of spacious grounds. A multispecialty hospital built in the heart of a culturally rich city is the first of its kind. There are 300 beds in the hospital. This tertiary care hospital has seven OTs, 121 single beds, seven suite beds, and 88 ICU beds. You'll find unmatched professionalism among Aster MIMS Kannur's medical experts, doctors, nurses, technologists, and support staff. The recently constructed hospital is committed to supporting and strengthening the city's healthcare system.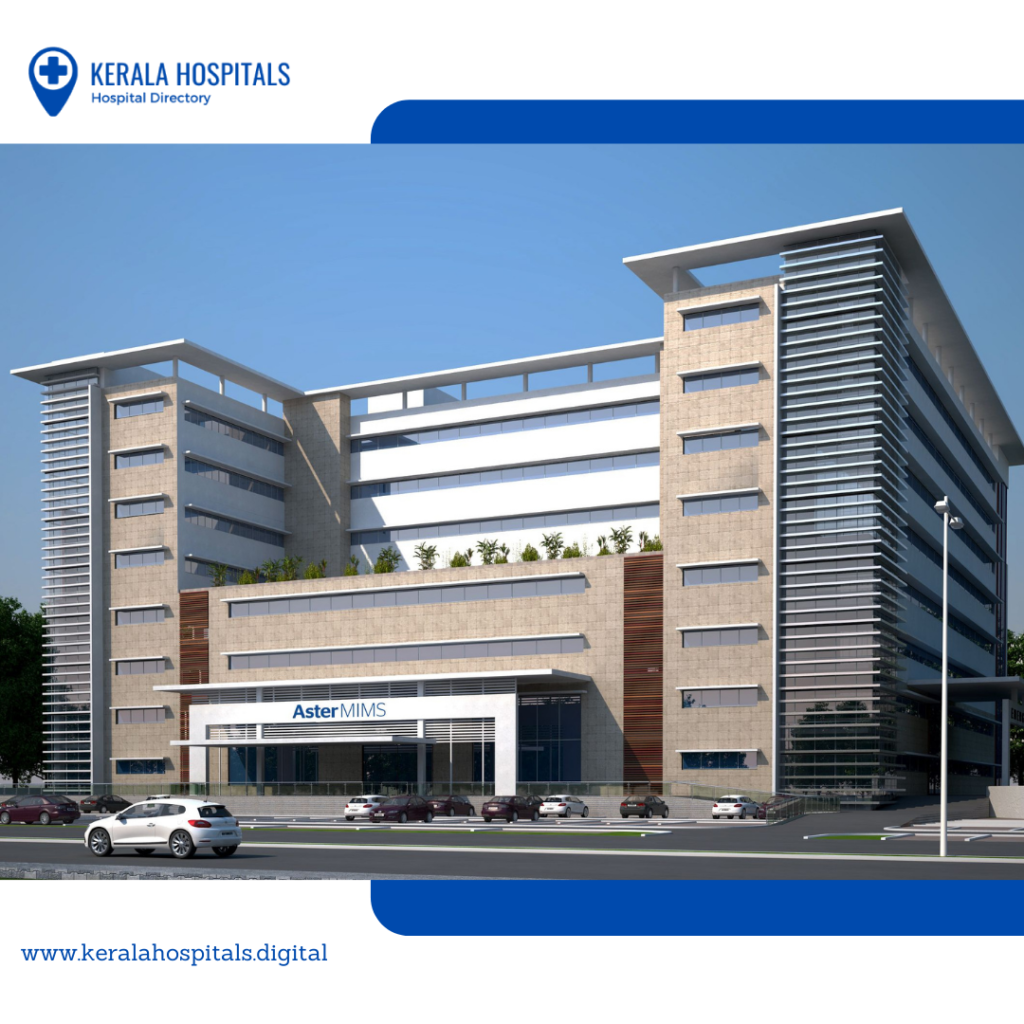 The centre collaborates with Orthopaedic, General Surgery, Craniomaxillofacial Surgery, Neurosurgery, Dermatology, and Oncology departments. Children who suffer from Cleft lip and palate are also seen regularly at the centre. With the exceptional combination of skills and experience provided at the centre, patients can receive the best medical, surgical, and cosmetic care for their entire body. Aster MIMS is a leading dermatology hospital in Kannur. The technology at Aster is the latest in the world, and all procedures are tailored to your specific needs, so you will get the best care possible. 
Address: Chala East, Chala, Kerala 670621
Phone: 0497 664 1000
The leading multispeciality clinic in Kerala is led by highly qualified and experienced homeopathic doctors. Acute and chronic diseases have been successfully treated here for 15 years. This clinic is a center of excellence due to its accurate diagnostics, modern facilities, and effective treatment. Even chronic diseases that have endured for many years can be treated following an in-depth analysis of the case. German homeopathic medicines guarantee speedy recovery without any unfavorable side effects for the patient.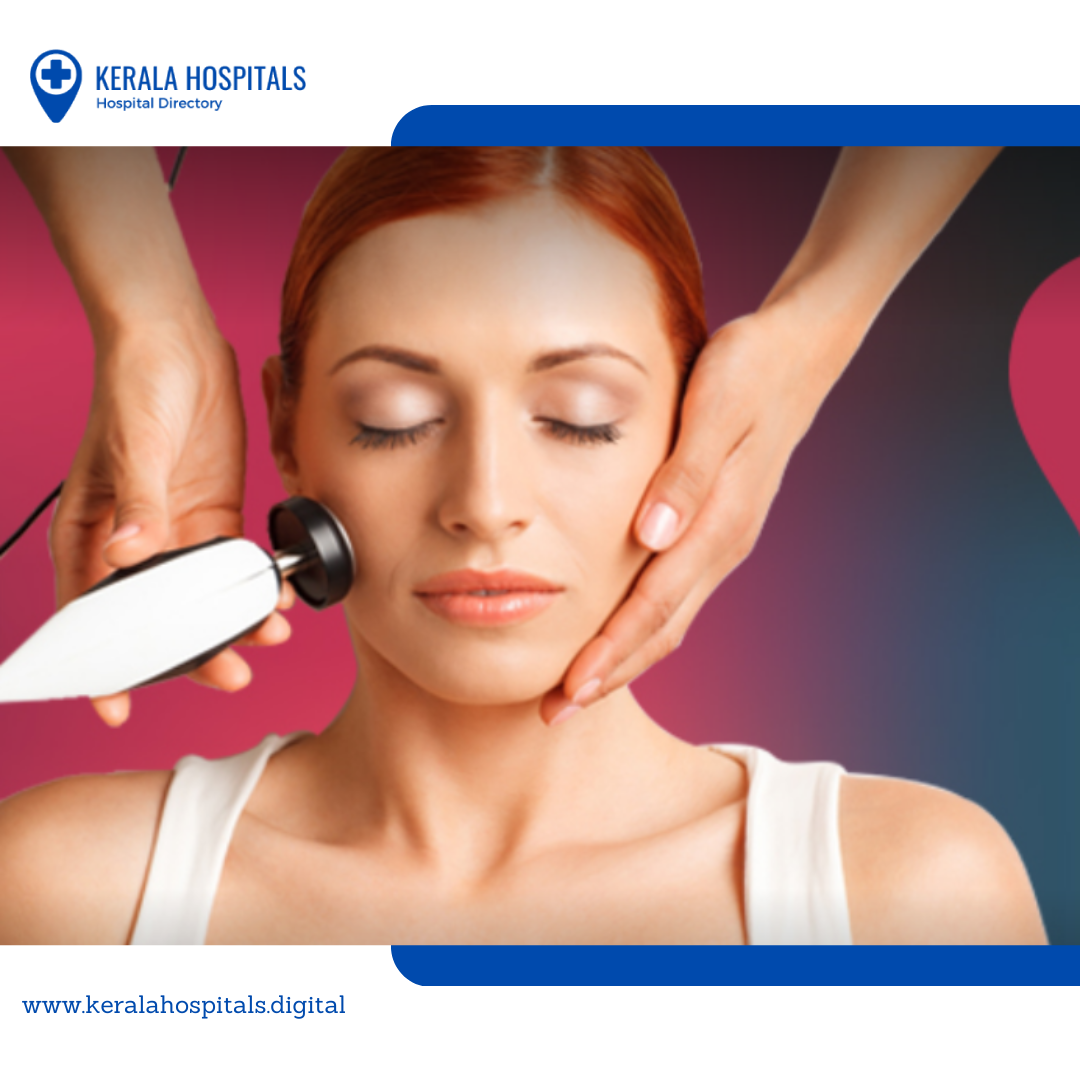 Almost all cosmetology problems such as pimples, acne, pigmentation, and hair loss are treated with the latest procedures and the most advanced equipment. By using "cavitation lipolysis," body contouring is effectively accomplished without surgery. The use of homeopathic medicines along with procedures can result in miracles in many cosmetic conditions. If you suffer from any clinical condition, you can rely on homeopathy as a first-line treatment.
Address: Royal Oak Mall, Thana, Kannur
Kerala 670002
Phone: 098477 21705
Dr. Feroz's SKIN CARE CLINIC at Kannur offers a fine blend of Dermatology and Aesthetics in a state-of-the-art facility. The center has the latest lasers and various clinical and aesthetic dermatology techniques.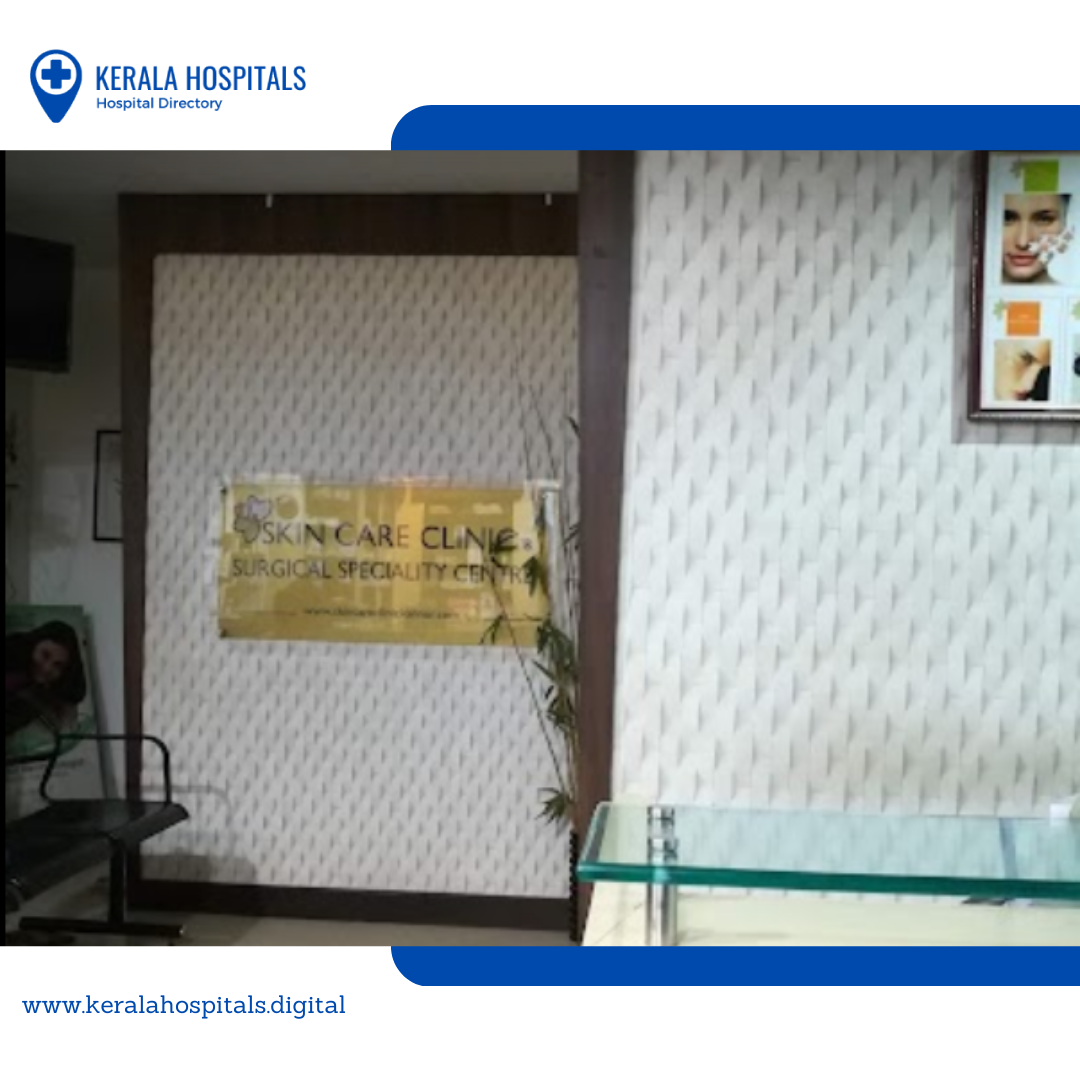 It is one of the best dermatology hospitals in Kannur and has been a trusted centre for consultations, cosmetic, laser, and dermatological procedures since Dr. Feroz's SKINCARE CLINIC was established on 1st March 2009. Using the expert guidance of the founder-director, the late Dr. O.T. Yousuff, and the talented and dedicated team, have attempted to improve on your suggestions. 
Address: Fort Rd, Thavakkara, Kannur
Kerala 670001
Phone: 0497 276 3466