ST. Mary's Hospital
CMS Hospital
Holy Family Hospital
Al-Azhar Medical College & Super Speciality Hospital
Mundakayam Medical Trust Hospital
Since its inception on 9 April 1959, St. Mary's hospital has been one of the finest hospitals in the district, known for its treatment and excellent patient care. Being a well-equipped multi-speciality hospital, they combine the best facilities offered by the technology, and the warmth, care, and affection of the staff who believe in "Care Bring Cure."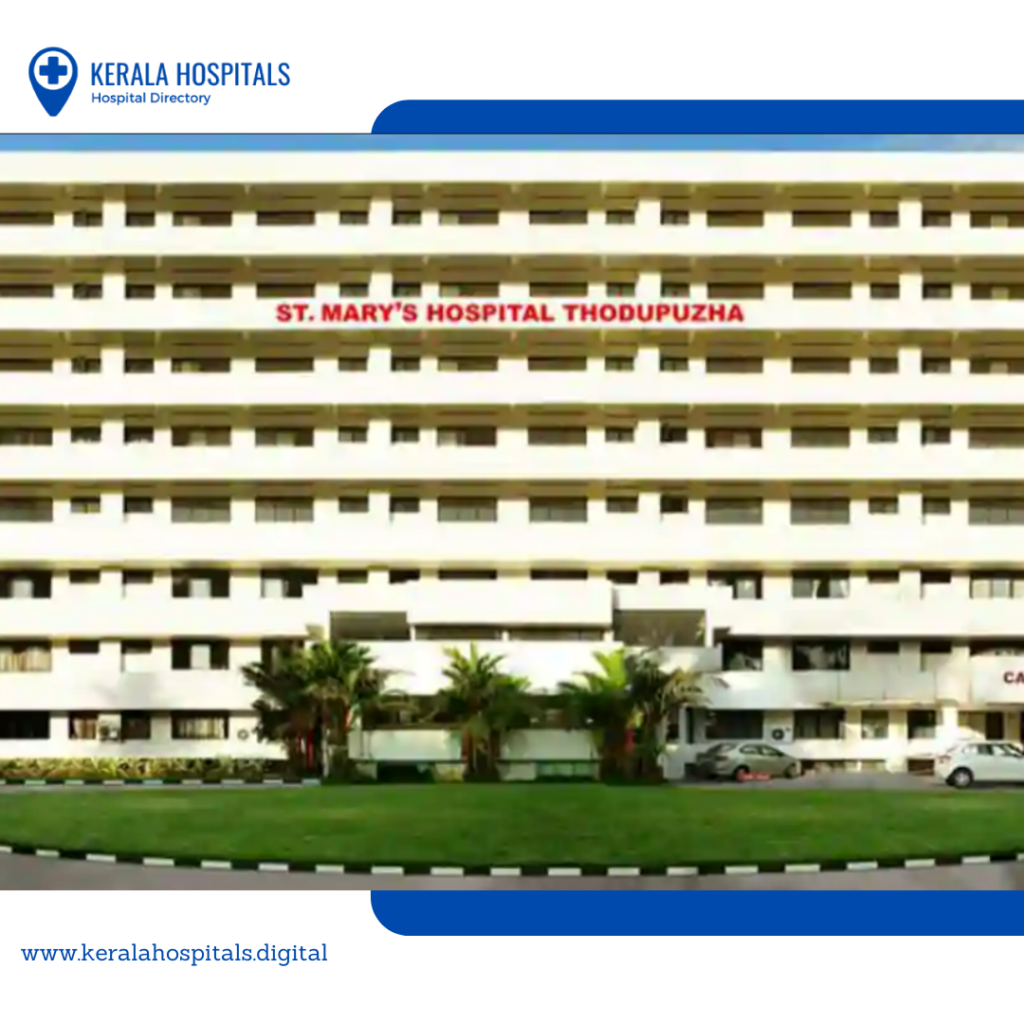 St. Mary's is one of the leading cardiology hospitals in Idukki. The cardiology department was established in 1999 and is guided by the most experienced cardiologists in the region. One of the first Cath Labs in Thodupuzha was started in St. Mary's in 2011. The Cardiology department provides 24-hour Cardiac Emergency services, including immediate Coronary Angiogram and Angioplasties. Interventional and Non-Interventional Cardiology facilities offer comprehensive care for heart ailments with a preventive and educative approach. It is fully equipped with a 13-bedded Cardiac ICU to handle emergencies and a state-of-the-art invasive Diagnostic and Interventional Lab. They ensure that each patient gets a personal touch of healing most professionally and ethically.
Address – St. Mary's Hospital
Olamattom, Idukki Road
Thodupuzha
Idukki, Kerala 685584
Ph – 9567891234 (Emergency)
04862 250300, 04862 350677 (Appointments)
04862 250350, 04862 350600 (Enquiry)
CMS hospital is a tertiary referral centre with 20+ super-speciality and speciality departments and world-class medical facilities. The hospital provides the best and most comprehensive range of quality and affordable healthcare services to patients and the community. The department of Cardiology at CMS hospital aims to improve the quality of life and survival of patients with heart ailments and reduce the number of re-hospitalization through a multi-disciplinary team-based approach.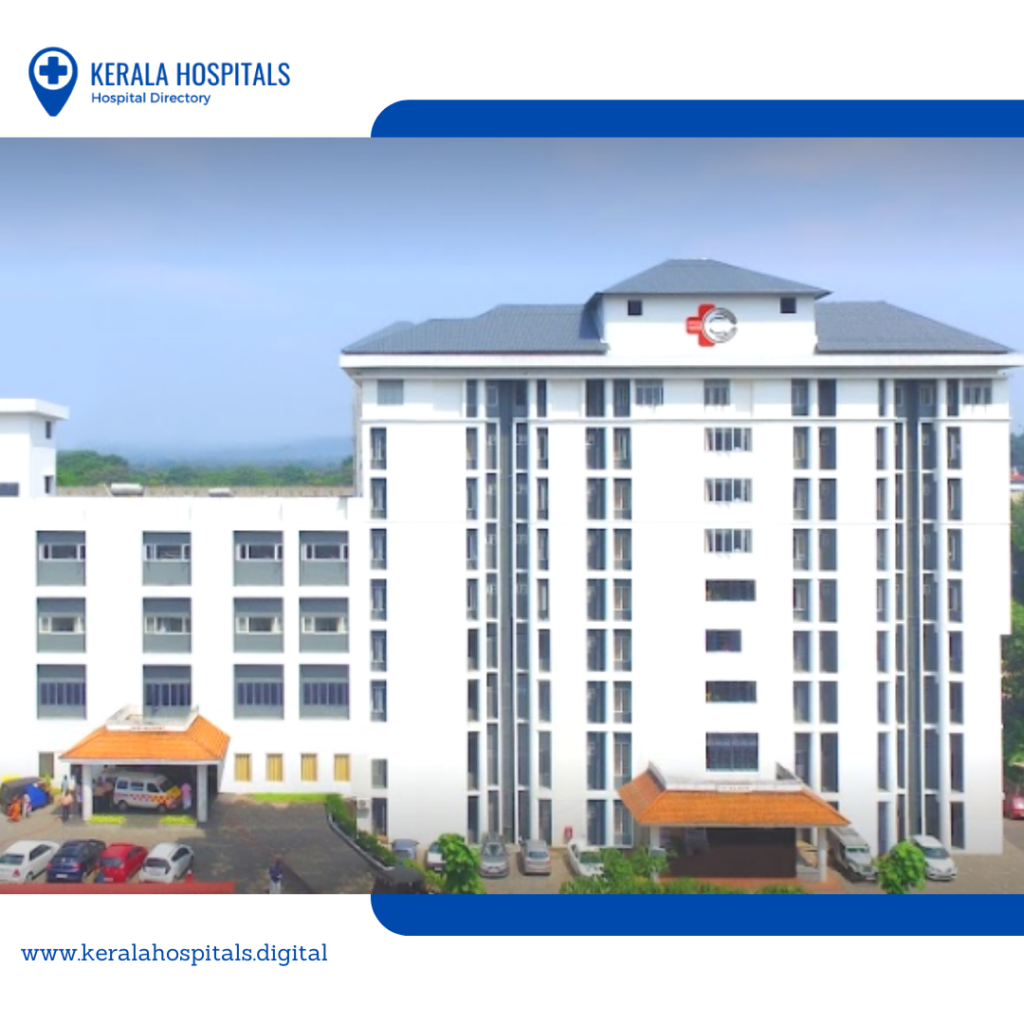 They offer a comprehensive range of diagnostic and therapeutic services for various types of heart ailments among children and adults. The team comprises Cardiologists, Cardiothoracic Surgeons, Anaesthesiologists, Interventional Radiologists, Nurse Clinicians, Physiotherapists, Clinical Nutritionists, and Pharmacists. The department is capable of handling major conditions like Heart Failure (Coronary Heart Disease, High Blood Pressure), Rheumatic Heart Disease, and Heart Attack (Myocardial Infarction).
Address – CMS Hospital
River View Road, Thodupuzha
Idukki, Kerala 685584
Ph – +91 9207 724 727
+91 4862 300 300 (Emergency)
Holy Family hospital was founded in 1971. It is a leading full-time hospital offering advanced medical and surgical care combining speciality services as well. They are committed to delivering compassionate, high-quality, and affordable healthcare to patients based on high values like honoring human dignity and ensuring justice and excellence.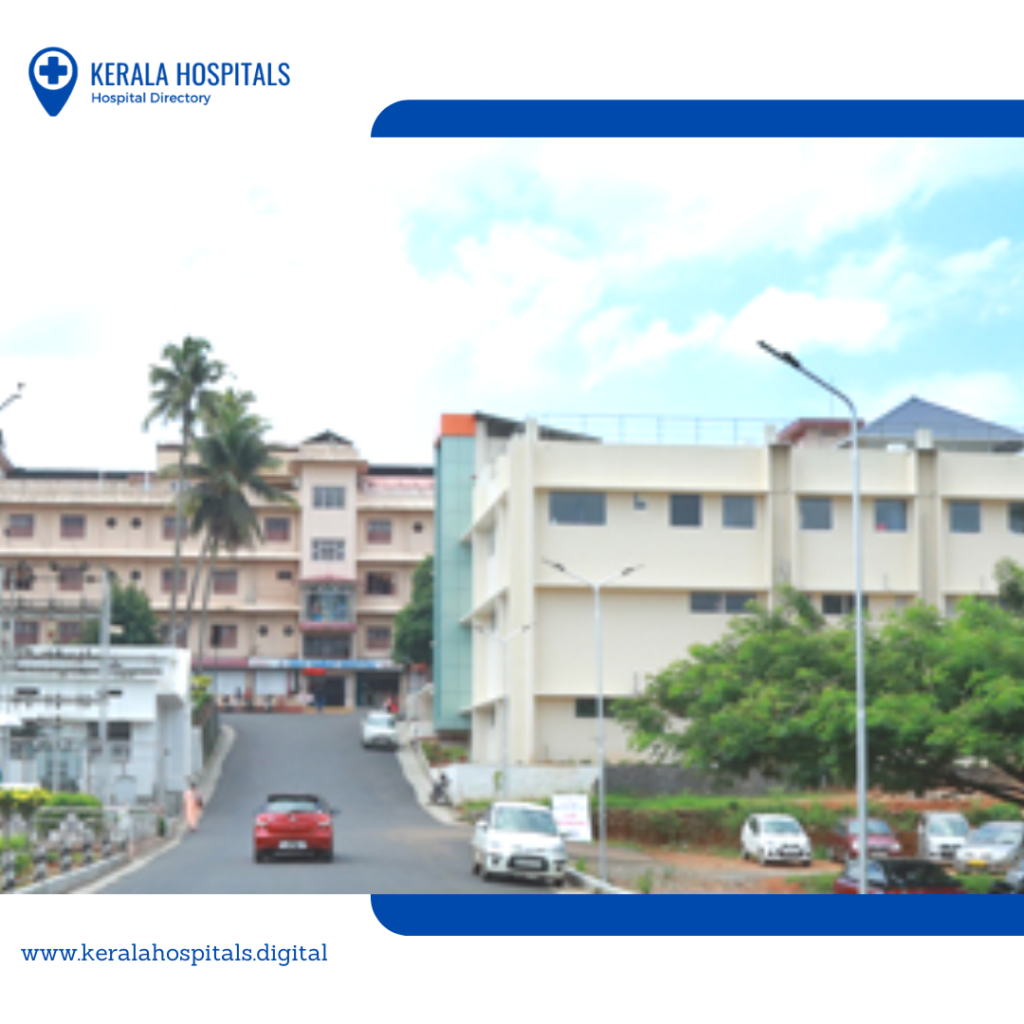 As one of the best cardiology hospitals in Idukki, the Cardiology department at Holy Family hospital guarantees the delivery of quality cardiac care services with medical experts backed by a well-trained support team, strong infrastructure, and efficient techniques and processes. They are competent in treating the most complex heart conditions with a high success rate. Holy Family is the first hospital in the district to start a Cath Lab. The department handles major conditions such as Heart Arrhythmias, Congenital Heart Disease, Ischemic Heart Disease, Heart Failure, and Valvular Heart Disease.
Address – Holy Family Hospital
Muthalakodam, Thodupuzha
Idukki, Kerala
Ph – +91 04862 – 222231, 222234, 221060, 221062
Al-Azhar hospital is a 700-bed super speciality facility that offers world-class care to all patients. The hospital is a centre of excellence with state-of-the-art infrastructure, highly qualified doctors, and medical services. It has an outstanding team of healthcare professionals committed to providing optimal care to patients. The Cardiology department at Al-Azhar Medical College & Super Speciality hospital provides exceptional cardiac care to people with heart diseases. The department is concerned about the diagnosis and treatment and has the best facility in Cardiac Care.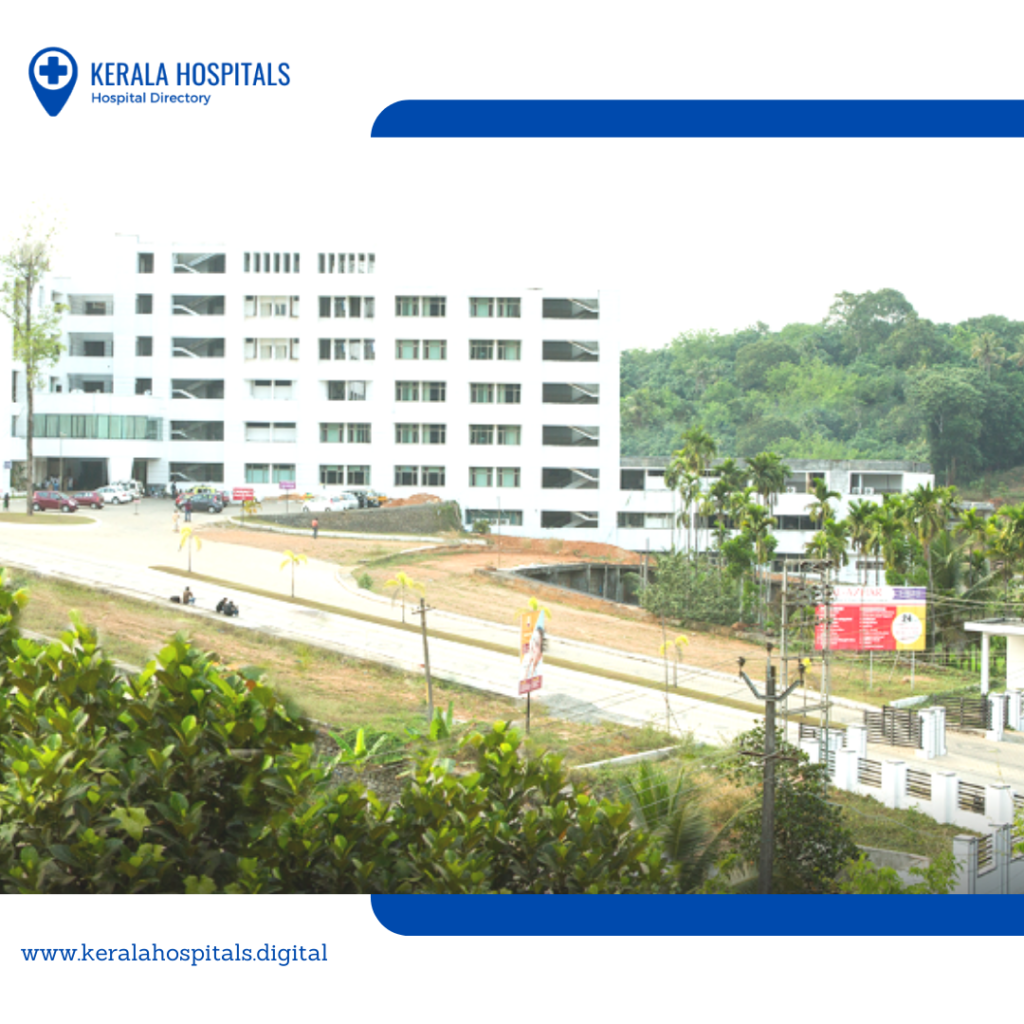 Address – Al-Azhar Medical College & Super Speciality Hospital
Thodupuzha, Ezhalloor Road, Kumaramangalam
Idukki, Kerala 685605
Ph – 8281649026, 8547055912
Mundakayam Medical Trust hospital was established in 1965 with 30-beds and 5 departments. Now, it is a 250-bed facility that strives to remain as a healthcare institution where socially, economically, and educationally backward people will have equitable access. Large sections of the population are at risk with modern lifestyles today, and cardiac problems have become a common fallout of this way of life. Many Cardiac complaints are curable or can be medically managed to minimize damage. The hospital offers the best cardiac care services and allows patients to lead as normal a life as possible. They provide ECHO & TMT for patients.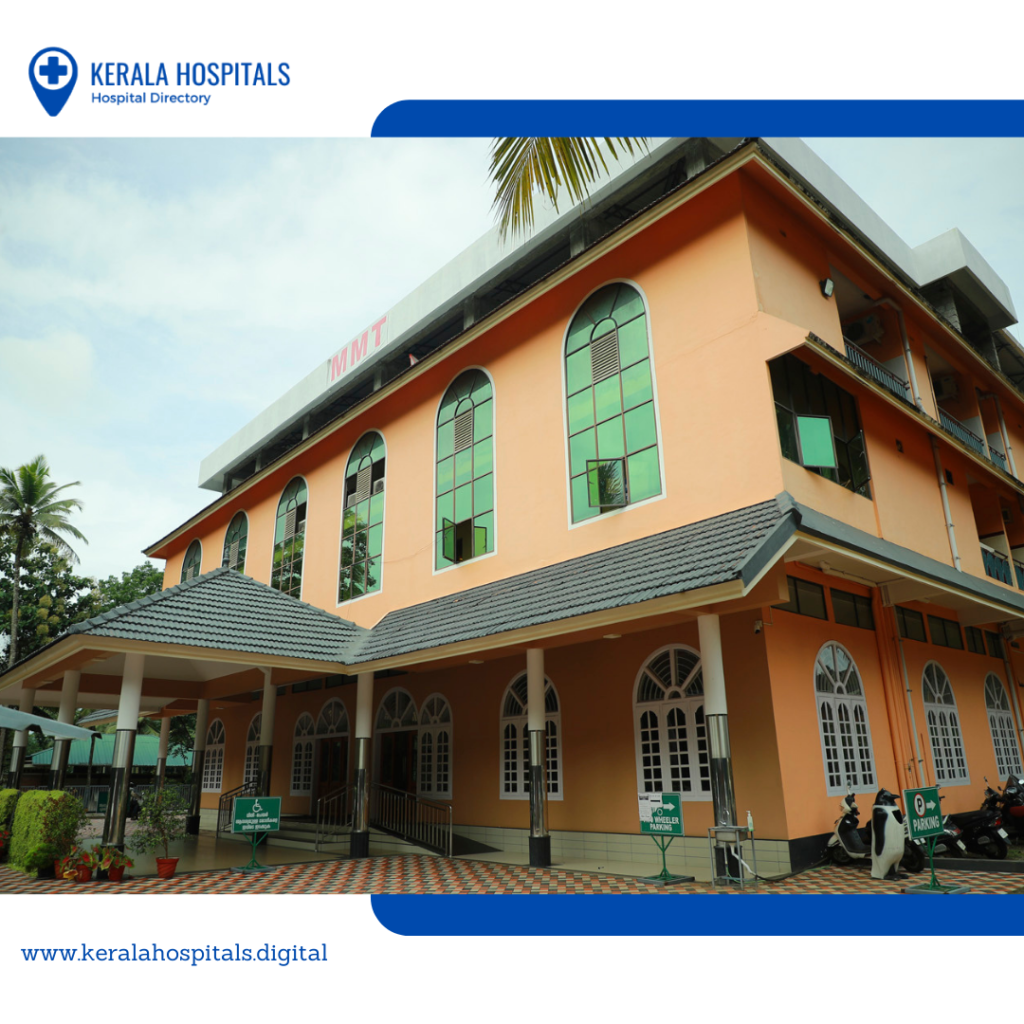 Address – Mundakayam Medical Trust Hospital,
Mundakayam East P.O
Idukki, Kerala 686513
Ph – +91 9446 462 400, +91 9446 462 500