Aster MIMS
Koyili Hospital
Gimcare Hospital
Sreechand Hospital
AKG Memorial Co-Operative Hospital
Dhanalakshmi Hospital
Aster MIMS is a multi-speciality hospital with a 300-bed facility. It is a tertiary care hospital, the first of its kind in the city. The hospital has the best speciality doctors, delivering evidence-based treatment services to ensure the level of cure. It is equipped with the most advanced facilities to offer the best care for the patients.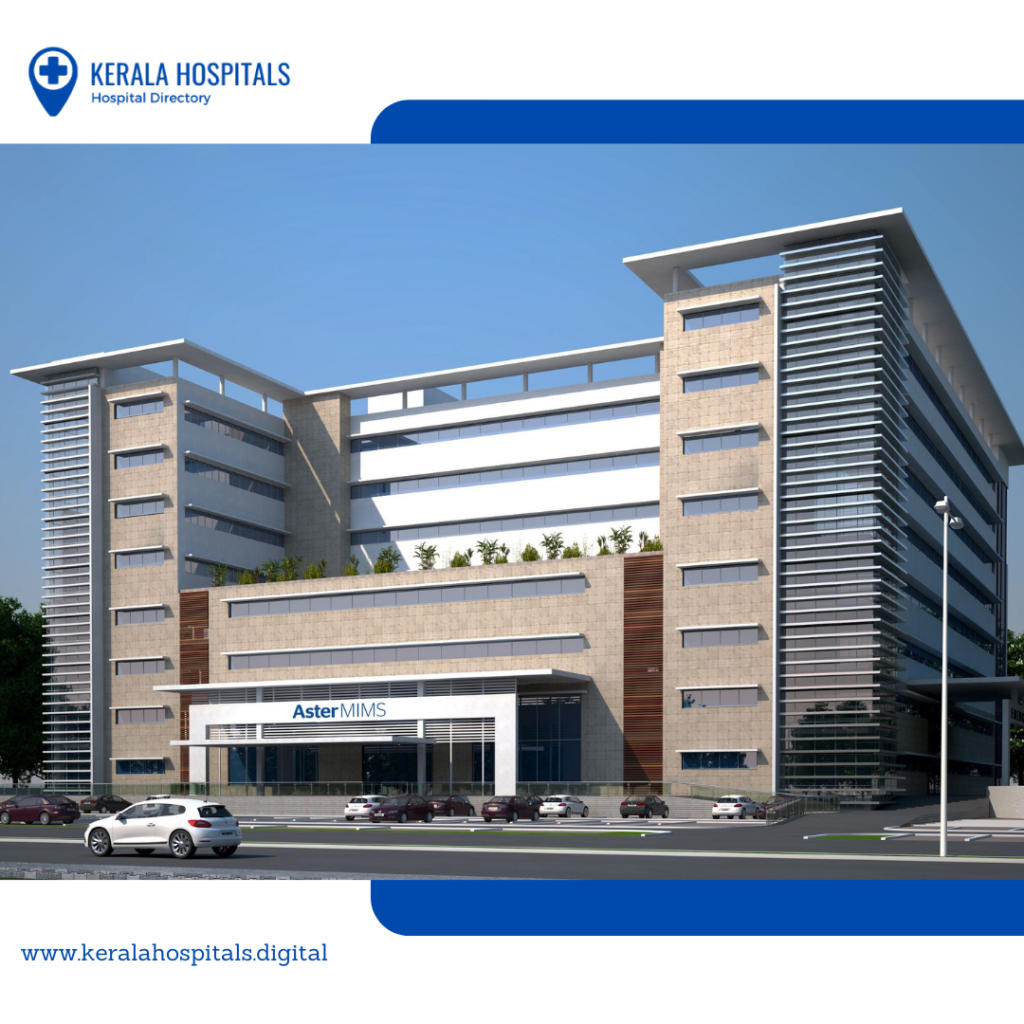 It is one of the best cardiology hospitals in Kannur. The Centre of Excellence in Cardiac Sciences is a world-class destination in the state, providing a wide range of treatments for managing various heart conditions, including cardiac rehabilitation, vascular surgery, cardiology, and cardiothoracic surgery. The cardiology department has a dedicated team of cardiologists providing comprehensive cardiac care. Equipped with a state-of-the-art cardiac catheterization lab and excellent infrastructure, the department ensures the best cure possible.
Address – Aster MIMS, Chala East Kannur, Kannur, Kerala 670621
Phone – +91-497-6641000, +91-497-2838000
Koyili hospital was established in 1980 by Sri. Koyili Bhaskaran from a deep desire to provide quality and accessible services to people. The excellent infrastructure and facilities and expert team of doctors and other support staff ensure the best healthcare. It started as a 50-bed hospital and has grown into a 300-bed medical facility.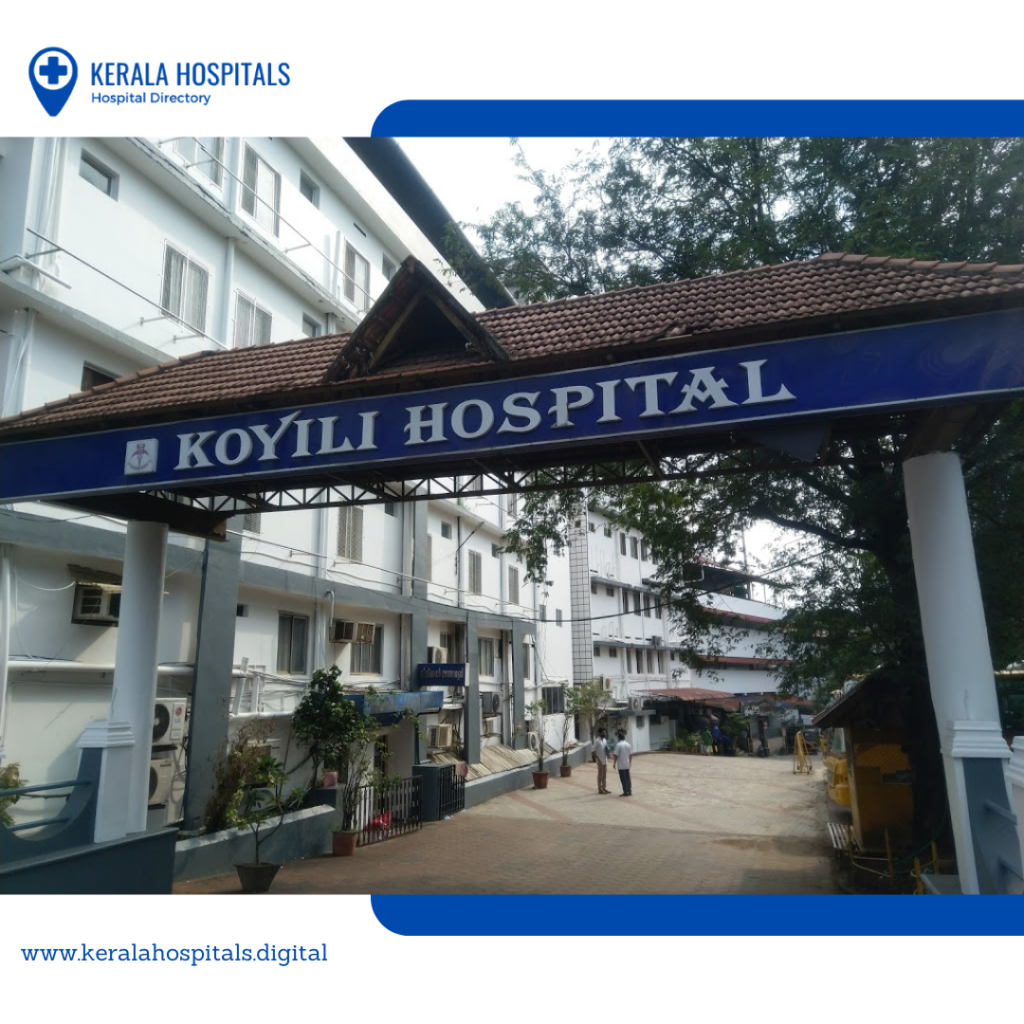 The cardiology department at Koyili hospital offers treatment services for a wide range of cardiac conditions. It caters to all the subspecialties of cardiology, including diagnostic, interventional, non-invasive, and surgical, and has the latest technologies and state-of-the-art facilities. The department has the best cardiologists and support staff dedicated to providing preventive, diagnostic, and therapeutic cardiac care.
Address – Pallikkunnu, Kannur, Kerala 670002
Phone – 0497-2714400
An initiative of a group of prominent businessmen in Kannur, Gimcare, was established to bridge the gap in healthcare facilities in the Malabar region. It is a 500 bedded tertiary care facility striving to lead the change in the healthcare landscape of Kannur. The hospital has expert professionals and world-class technology to provide quality, safe, and compassionate healthcare service. They bring a friendly, empathetic approach to keep the patients comfortable.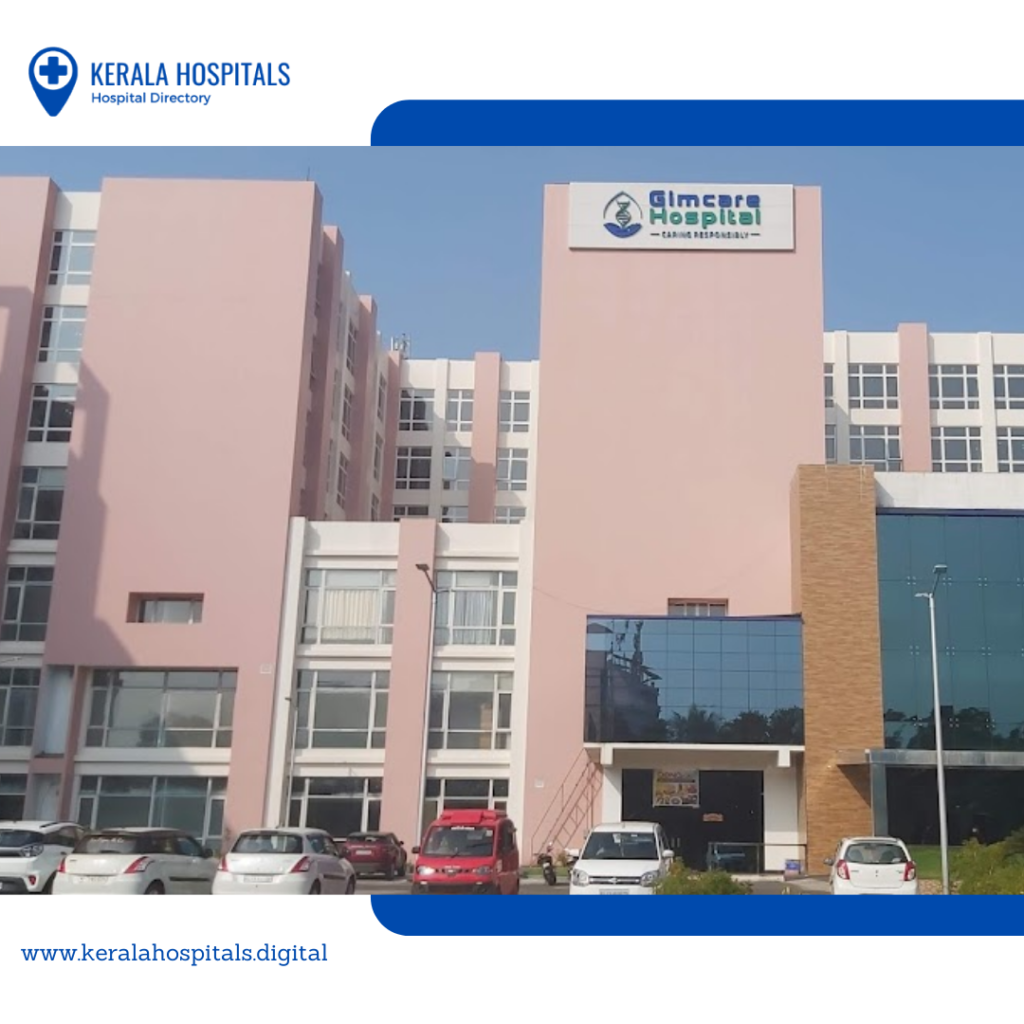 Gimcare is a leading cardiology hospital in Kannur. With a dedicated panel of cardiologists supported by well-trained technicians, nurses, and other support staff and state-of-the-art facilities, the cardiology department offers acute diagnosis and treatment services to patients having heart problems. It handles all cardiovascular ailments, including structural and coronary artery disease, cardiac rhythm abnormalities, heart failure, and related disorders. 
Address – Chala Bypass, Nadal, Kannur, Kerala 670007
Phone – 0497 2825555, 9497 825555
Sreechand is a speciality 175 bedded facility founded by K S Group with a vision to provide innovative and quality healthcare services at an affordable cost. It has a team of practitioners supported by physicians and other employees serving patients and the community. The hospital is on a mission to make a healthy difference in people's lives.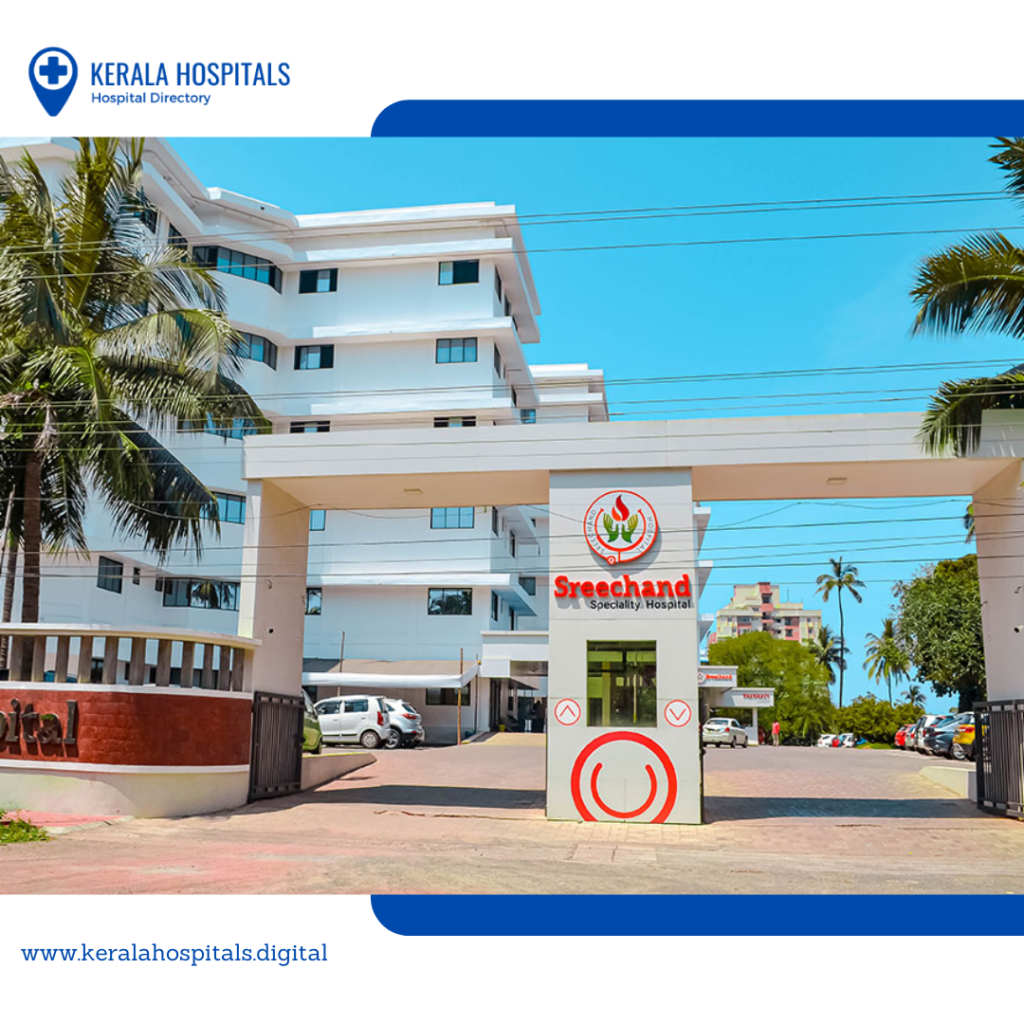 The cardiology department at Sreechand was set up to deliver cardiac care facilities of international standards at an affordable cost. It provides state-of-the-art facilities and treatment services for all cardiac ailments to patients of any age. With an exceptional team of doctors, nurses, and technical staff, the cardiology department offers personalized attention to diagnosis, medical or surgical treatments, and rehabilitation to ensure high-quality care.
Address – Near SN Park Rd, Payyambalam, Kannur, Kerala 670001
Phone – +91 497 2715550, +91 8590017050
AKG Memorial Co-Operative hospital was set up to develop an institution of excellence for people and provide advanced facilities in the region. It was started in May 1980 as a 22 bedded hospital that facilitates service, education, training, and research. And the hospital has grown into a multi-speciality 450 bedded facility with 24 departments. It aims to deliver supreme quality treatment cost effectively with a team of experienced and dedicated doctors, paramedical staff, and other support staff.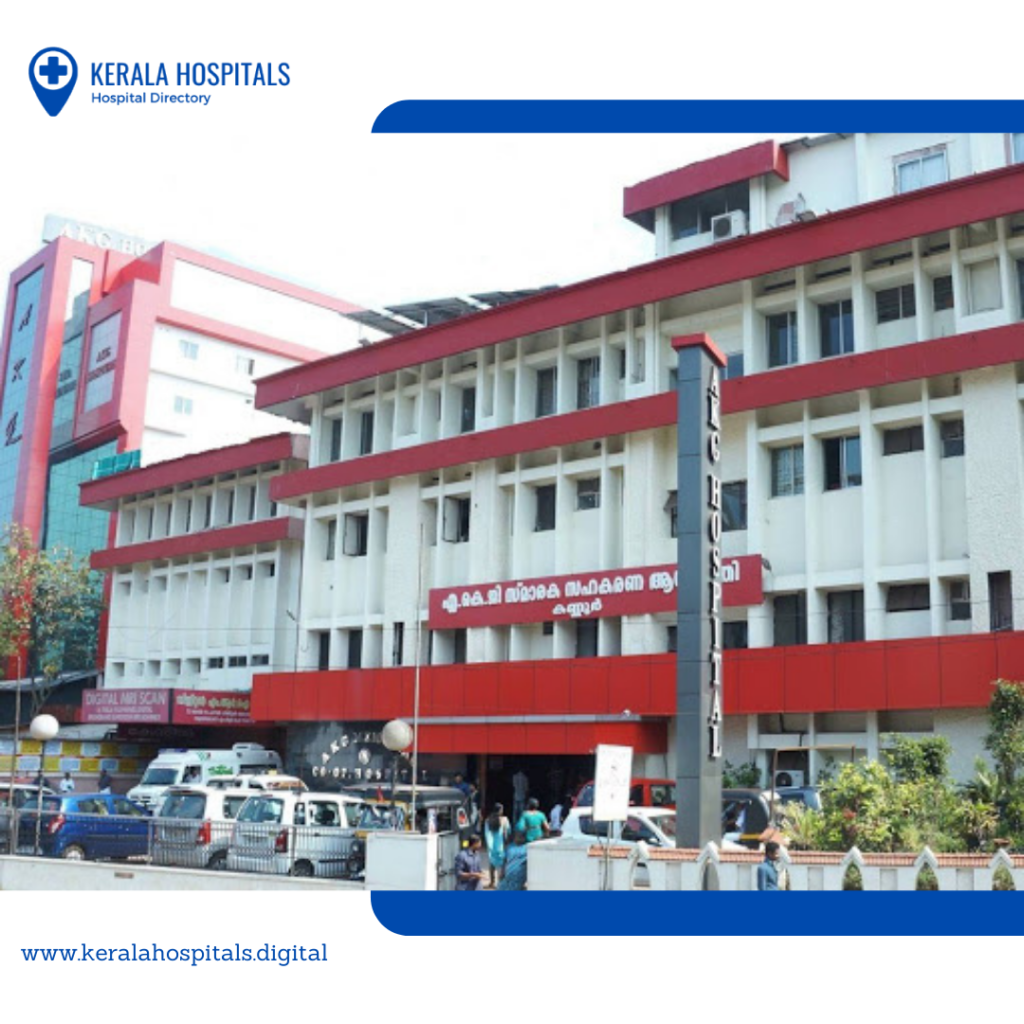 The cardiology department offers high-quality treatment services for all major and minor cardiac ailments. Equipped with state-of-the-art facilities in diagnosis and treatment services, the department ensures an effective cure at a reasonable price. Patients can experience a friendly and warm ambiance and world-class cardiac treatment services from a team of committed professionals.
Address – Talap, Kannur, Kerala 670002
Phone – 0497 276 2500, 0497 276 2400
Dhanalakshmi hospital was officially inaugurated on 30 October 1998 as a 50-bed facility. And it was soon increased to 100 beds, and the hospital offers outpatient and inpatient facilities to all economic sections of patients. Dhanalakshmi hospital aims to become a leading healthcare provider in Kerala by upholding its motto, 'Care & Cure with Dedication."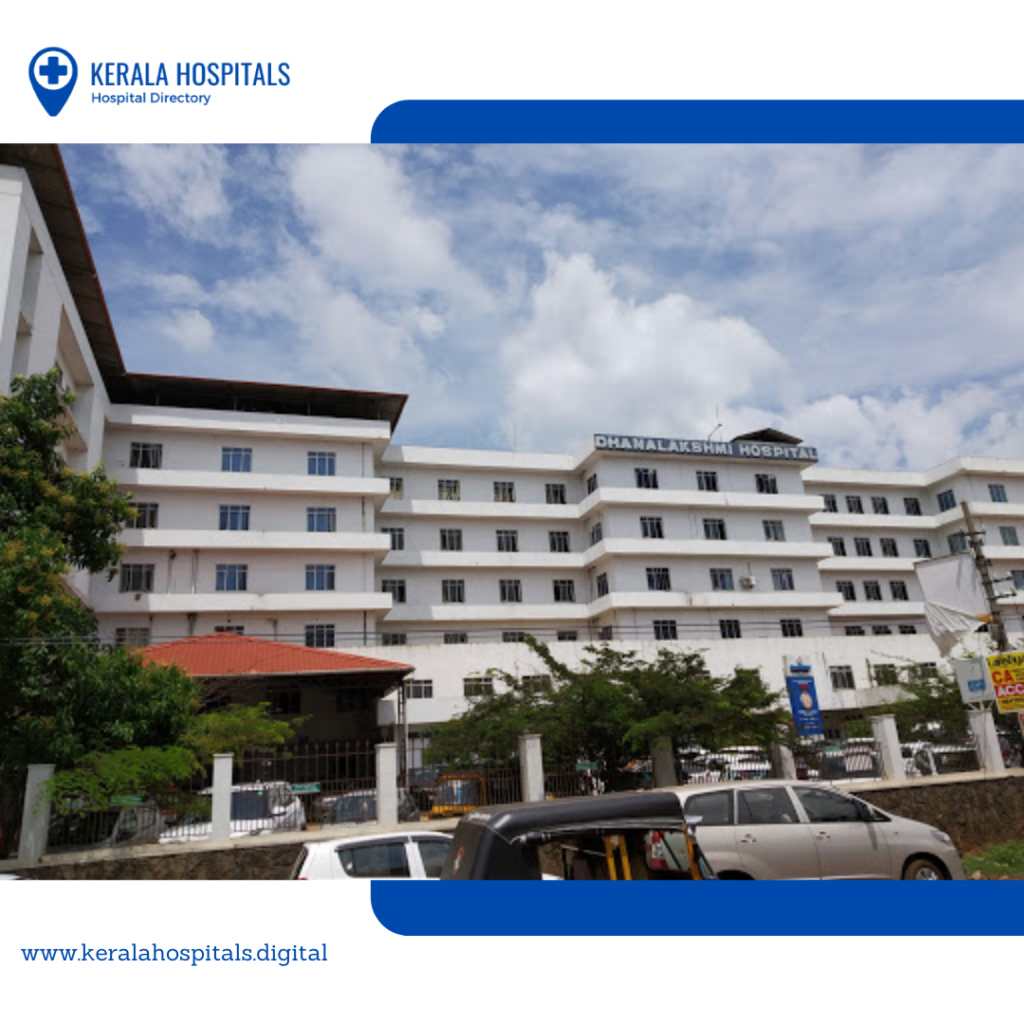 The cardiology department at the hospital offers comprehensive evaluation, consultation, and medical management of ailments related to the heart and circulatory system. It delivers treatment services for cardiac rhythm and conduction abnormalities, coronary artery disease, cardiomyopathies, heart failure, and valvular heart disease. The department has skilled physicians, compassionate staff, and cutting-edge techniques and technology to ensure safe and effective treatments.
Address – Kannothumchal Road, Kannur, Kerala 670002
Phone – +91 497 2714200, +91 497 2714208, +91 497 2714287, +91 497 2714253