Metromed International Cardiac Centre
Aster MIMS
Baby Memorial Hospital
Starcare Hospital
IQRAA Hospital
Fathima Hospital
Nirmala Hospital
Malabar Hospital
Meitra Hospital
Lisa Hospital
Metromed International Cardiac Centre (MICC) was established in 2012 and is the first and largest unique cardiac speciality hospital in Kerala. It is one of the best cardiology hospitals in Calicut, a 200 bedded facility specializing in delivering a wide range of treatments and procedures in cardiothoracic, cardiology, and minimally invasive surgery. The hospital strives to provide high-quality cardiac care at an affordable cost and reach out to all segments of society by upholding medical ethics.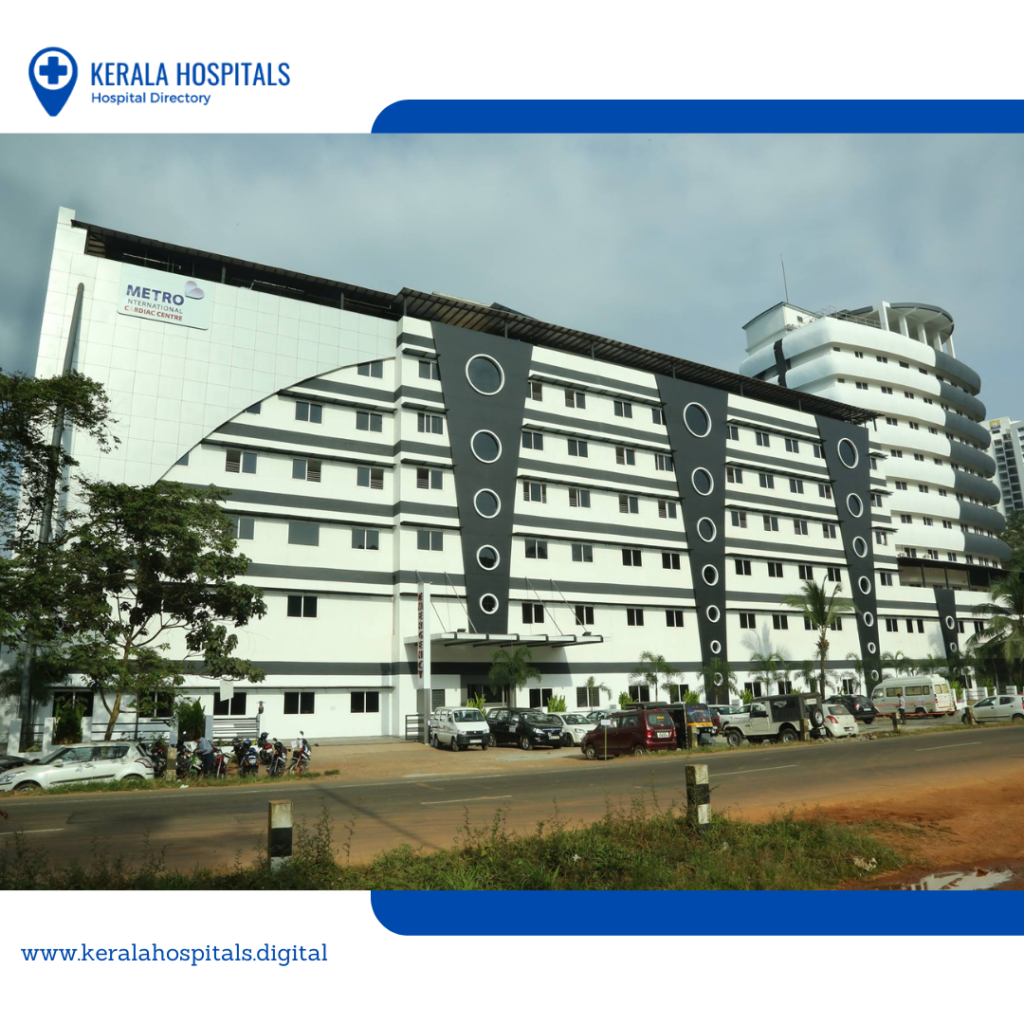 The hospital has renowned faculties from Japan, the USA, UK who regularly visit as part of their International Partnership Program, and it helps them to introduce advanced technologies and procedures at the earliest. Providing treatment services through various departments, especially cardiology, MICC aims to be a globally preferred provider of cardiac care and cross the boundaries of nation, culture, and beliefs to deliver high-quality services.
Address – Thondayad Bypass Road, Calicut, Kerala 673014
Phone – +91 9048 66 5555, 0495 6615555
One of the leading healthcare systems in Malabar, MIMS (Malabar Institute of Medical Sciences), is a renowned enterprise delivering comprehensive healthcare services of international standards. Aster MIMS Calicut is one of the best hospitals in Calicut and has the best speciality doctors offering evidence-based treatment services to patients. It is a 600 bedded multi-speciality hospital that focuses on improving community health by setting up the standard of excellence in medical education, research, and clinical care.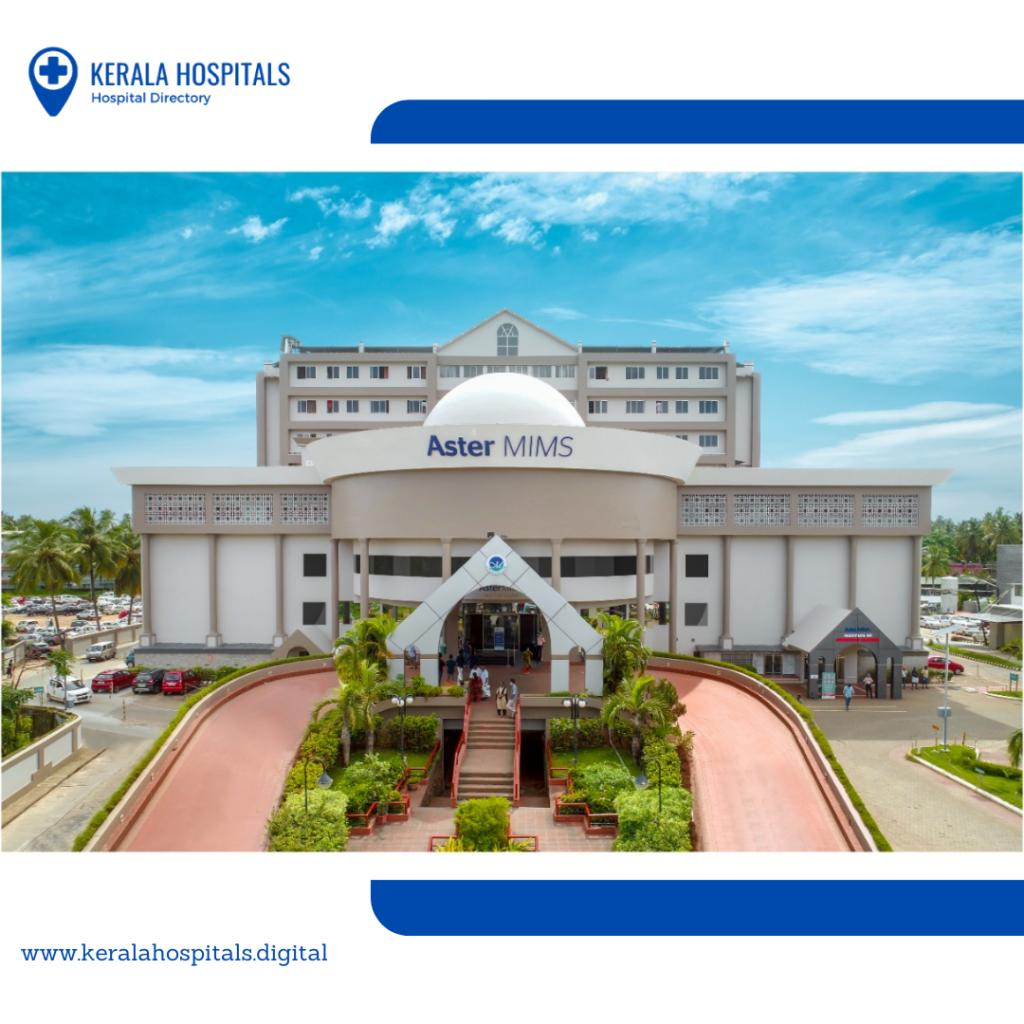 The hospital is well-known for its exceptional medical expertise, nursing care, and quality diagnostics. And it utilizes the most advanced technologies to ensure the best care and enhance the level of cure. The department of cardiac sciences at Aster MIMS is a comprehensive quaternary cardiac care provider, one of the few in India. It provides services in various subspecialities, including adult interventional cardiology and adult cardiothoracic surgery, paediatric interventional cardiology and paediatric cardiac surgery, cardiac electrophysiology, endovascular interventions, vascular surgery, cardio-radiology, nuclear cardiology, and cardiac rehabilitation.
The department has an excellent team of interventional cardiologists, cardiac surgeons, cardiac electrophysiologists, speciality nurses, and technicians, delivering exceptional interventional and surgical outcomes and medical care to patients by using state-of-the-art facilities and following international protocols of medicine.
Address – Malabar Institute of Medical Sciences Ltd. Mini By-pass Road, Govindapuram P.O.,
Calicut, Kerala 673016
Phone – +91 495 2488 000, +91 495 2488 222
Baby Memorial Hospital was commenced in 1987 by Dr. K G Alexander with a vision of affordable, accessible, and quality healthcare for all. From a 52 bedded facility, the hospital now boasts world-class facilities, including 600 beds, more than 40 medical and surgical departments, an excellent paramedical support system, etc., and satisfying the growing healthcare demands of the state. BMH strives to deliver quality healthcare in a safe and patient-centred atmosphere with a team of experienced professionals and the most advanced technology and medical practices.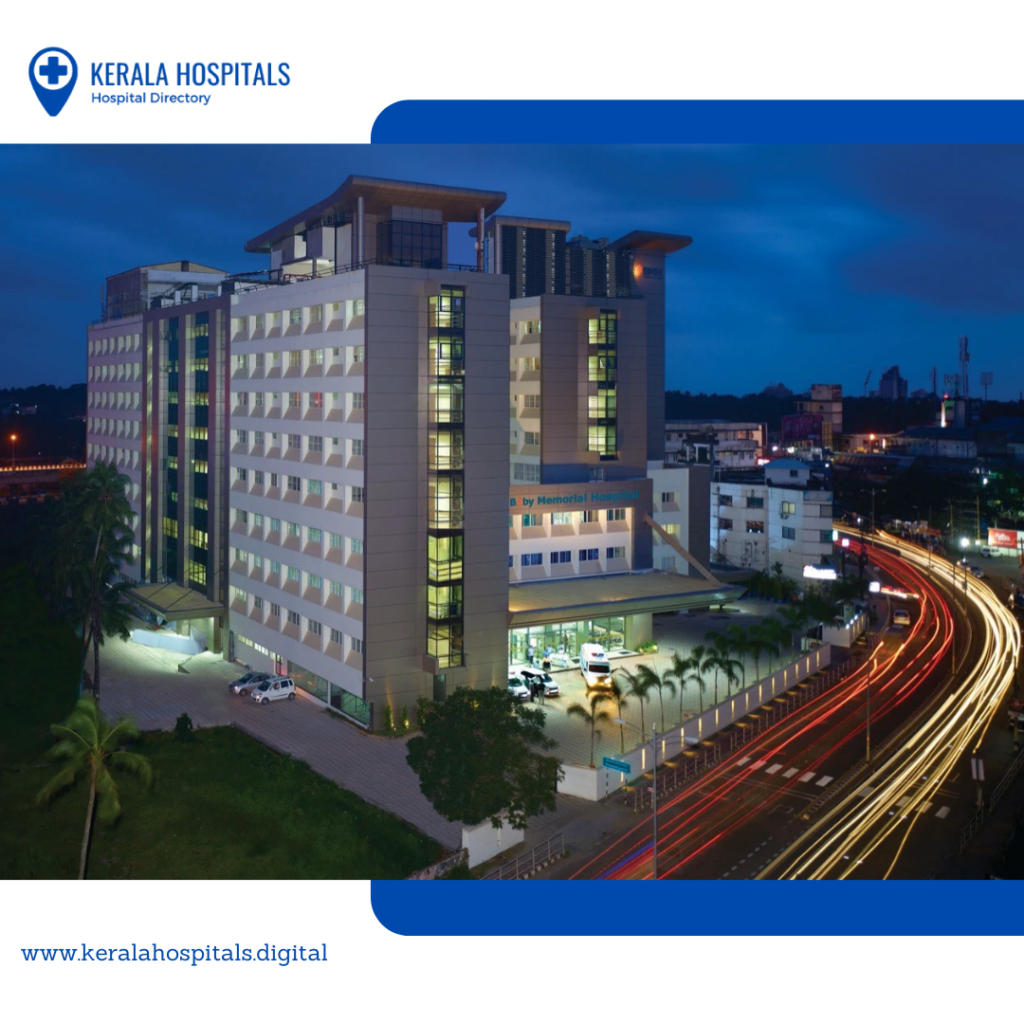 The cardiology department at BMH provides treatment services for all types of diseases relating to the heart and circulatory system to patients of all ages. It offers the latest innovations in invasive and non-invasive cardiac care, and by using state-of-the-art facilities and services, the department ensures quality care cost-effectively. The highly experienced cardiologists offer medical diagnosis and treatment services for cardiac ailments, including heart failure, congenital heart diseases, and more.
Address – Indira Gandhi Rd, Arayidathupalam, Kozhikode, Kerala 673004
Phone – +91-495-2723272, +91-495-2777777
A new generation multi-speciality hospital, Starcare, is promoted by Starcare UK, run by a group of Non-Resident Indians with roots in Calicut. The hospital upholds the good values in healthcare and delivers quality services with a team of eminent professionals and leading-edge technology. And it strives to offer quality healthcare services of international standards in Kerala, brings a trusted atmosphere between those in need of care and the caregivers, and be the most respected healthcare destination in Kerala.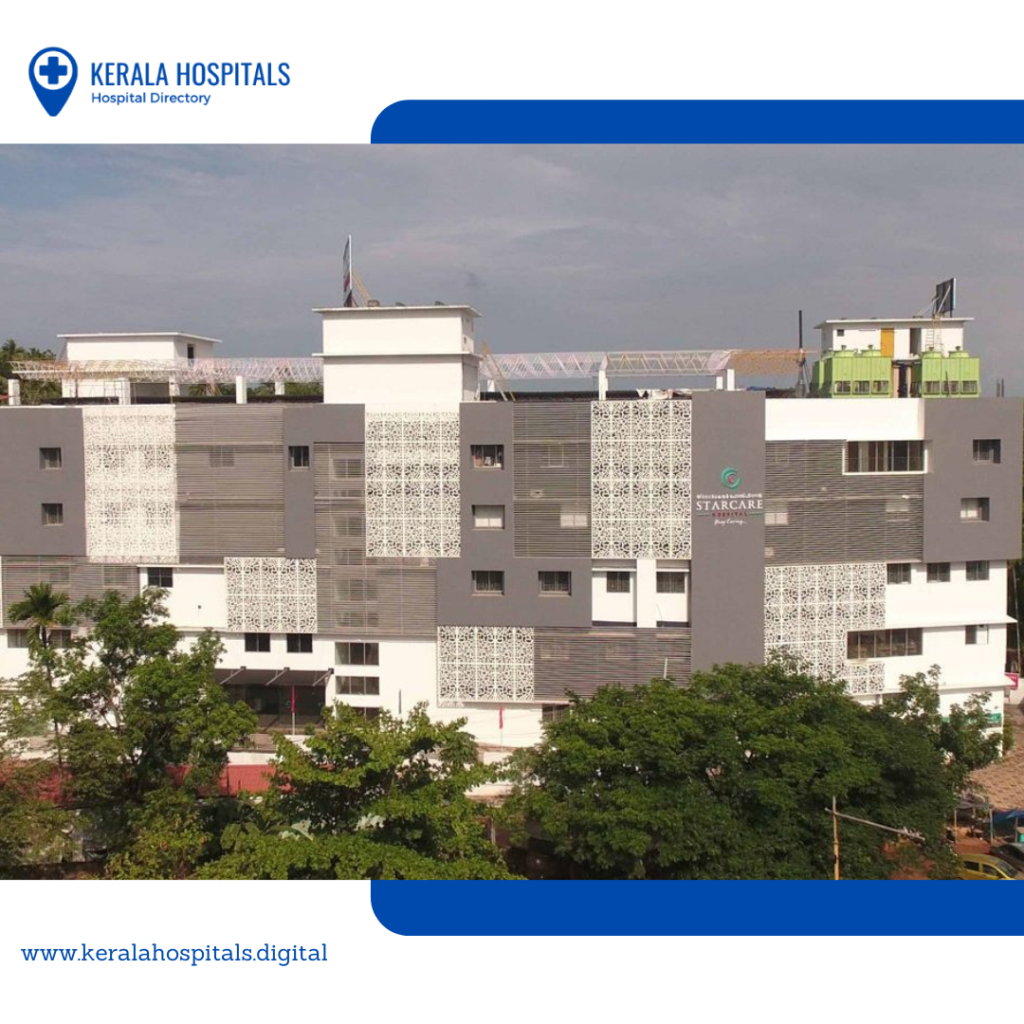 Starcare is one of the leading cardiology hospitals in Calicut. The department provides the best cardiac care services with a team of experienced doctors specializing in interventional cardiology and non-invasive cardiology. It aims to deliver affordable cardiac care to people and provides a wide range of diagnostic and therapeutic modalities. With state-of-the-art facilities, the department ensures accurate diagnosis and professional treatment services.
Address – N H Bypass Junction, Near Thondayad, Kozhikode, Kerala 673017
Phone – +91 495 248 9000
Established in 2000 by the JDT Islam orphanage committee, Calicut, with the support of IQRAA for Human Relations, IQRAA hospital has evolved as a centre of excellence in healthcare. It is a 430-bedded hospital, a leading healthcare provider in Calicut with world-class facilities. Delivering high-quality healthcare service at an affordable cost, especially for the poor, the hospital strives to fulfill its commitment to society. IQRAA has the expertise of senior consultants, professional nursing staff, committed management, and advanced diagnostic facilities to ensure the delivery of the best care possible.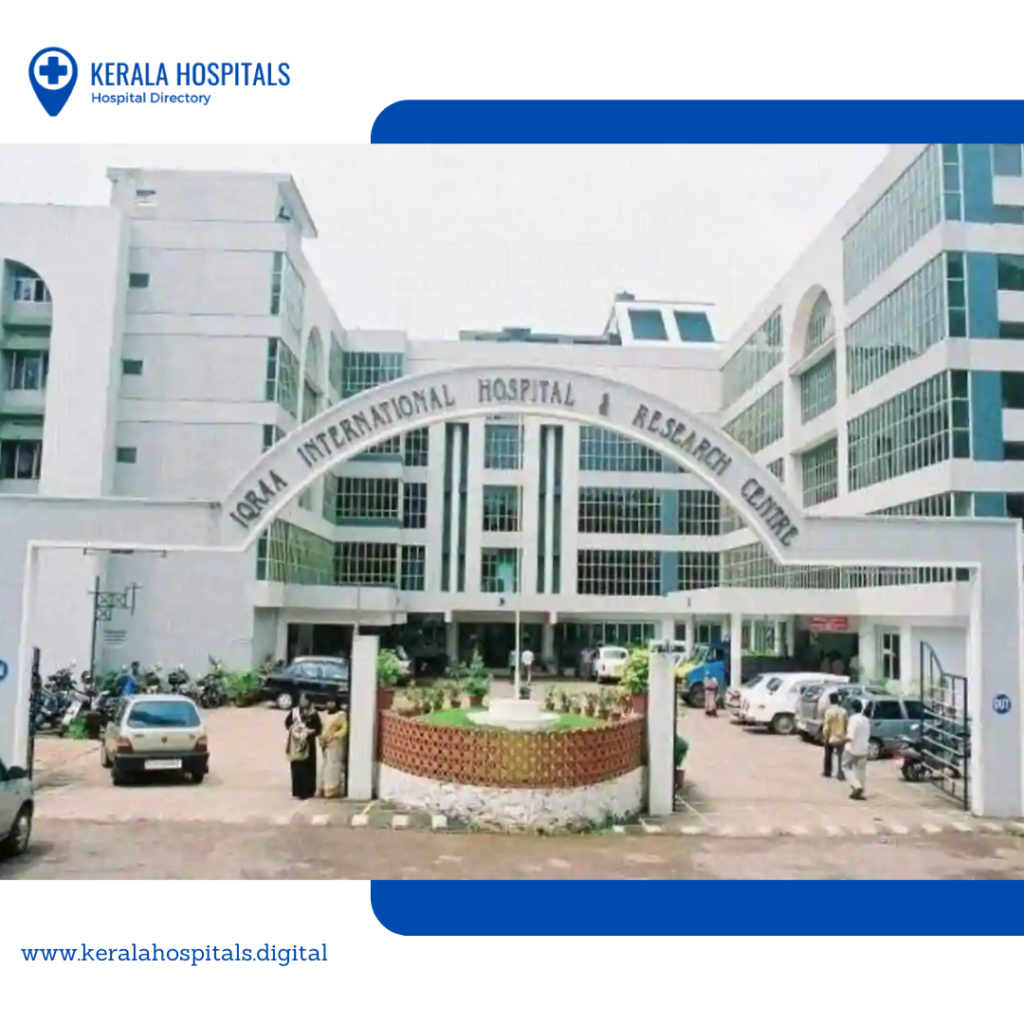 The cardiology department at IQRAA offers the best treatment services for cardiac ailments with a team of experienced doctors and other support staff. The department focuses on a holistic approach through invasive & non-invasive therapeutic and diagnostic services. It has an advanced 3D flat panel cardiac cath lab and coronary care unit and offers 24*7 Primary Angioplasty for Acute MI (Heart Attack).
Address – Wayanad Rd, Malaparamba, Kozhikode, Kerala 673009
Phone – +91-495-2379100, +91-495-2373825
Fathima hospital was exclusively set up to bring the most advanced medical care accessible to everyone, and it marked the beginning of a new era of modern hi-tech hospitals in the Malabar region. Founded by Abdulla Mohammed, it provides a wide range of healthcare services to meet primary care needs and manage the most complex medical conditions. The hospital is a 150-bed facility striving to provide the best possible care with a focus on quality and service.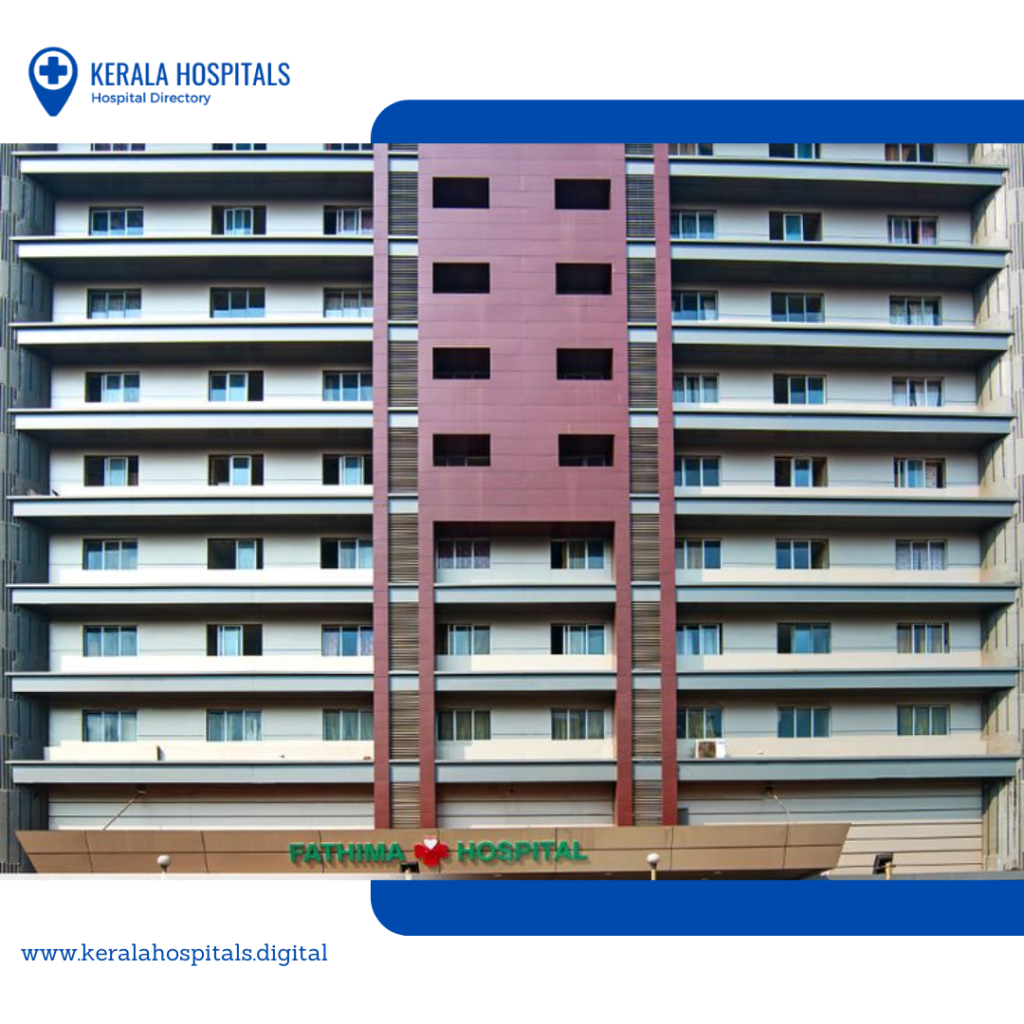 The cardiology department at Fathima hospital is a full-fledged centre with a world-class cath lab and the latest equipment. It aims to provide high-quality, efficient medical care and offers round-the-clock services. The cardiology specialists focus on the diagnosis and treatment of cardiac ailments, high blood pressure, and diseases of the blood vessels and ensure quality and continuous medical care. The department has the most advanced facilities, including computerized ECG, 2-D Echocardiography, computerized stress analysis equipment, and bedside monitors.
Address – Bank Road, Calicut, Kerala
Phone – 0495-2334444, 9847077426
Nirmala hospital was started as a small dispensary by Italian Jesuit missionary Fr Edward Beretta S.J in August 1937 and then handed over the administration of the hospital to the Congregation of Ursuline Sisters of Mary Immaculate by Rt. Rev. Dr. Aldo Maria Patroni, the Bishop of Calicut Diocese, in 1964. From its humble beginning, the hospital has grown into a 300 bedded multi-super speciality hospital. Nirmala hospital upholds its motto, "Healing Mission with a Human Touch," and caters to the needs of patients, especially the poor and needy, at reasonable costs.
Since 1990, the cardiology department at Nirmala hospital has provided excellent treatment services in preventive and non-invasive cardiology. The department has established itself as a premier invasive cardiac care unit in the city, offering round-the-clock services, including primary and complex angioplasties, after setting up a 10-bedded ICU with central monitoring and cardiac cath lab in 2007. And it is growing towards its goal of providing comprehensive and high-quality cardiac care to the needy at affordable costs.
Address – Marikunnu P.O. Calicut, Kerala 673012
Phone – +91 495-2730211, 2730320, 2731844, 2730720, 2731944
Malabar hospital was founded by Dr. V N Moni and Late Dr. P A Lalitha in 1982 to provide the best medical care to all, irrespective of their means. The hospital has a highly experienced and committed medical and surgical team and other support staff, assuring a warm welcome in a calm and comfortable environment. Offering a wide range of specialist services, it aims to care for the sick with compassion and professionalism. And the hospital also strives to promote excellence, quality, and accountability through each activity.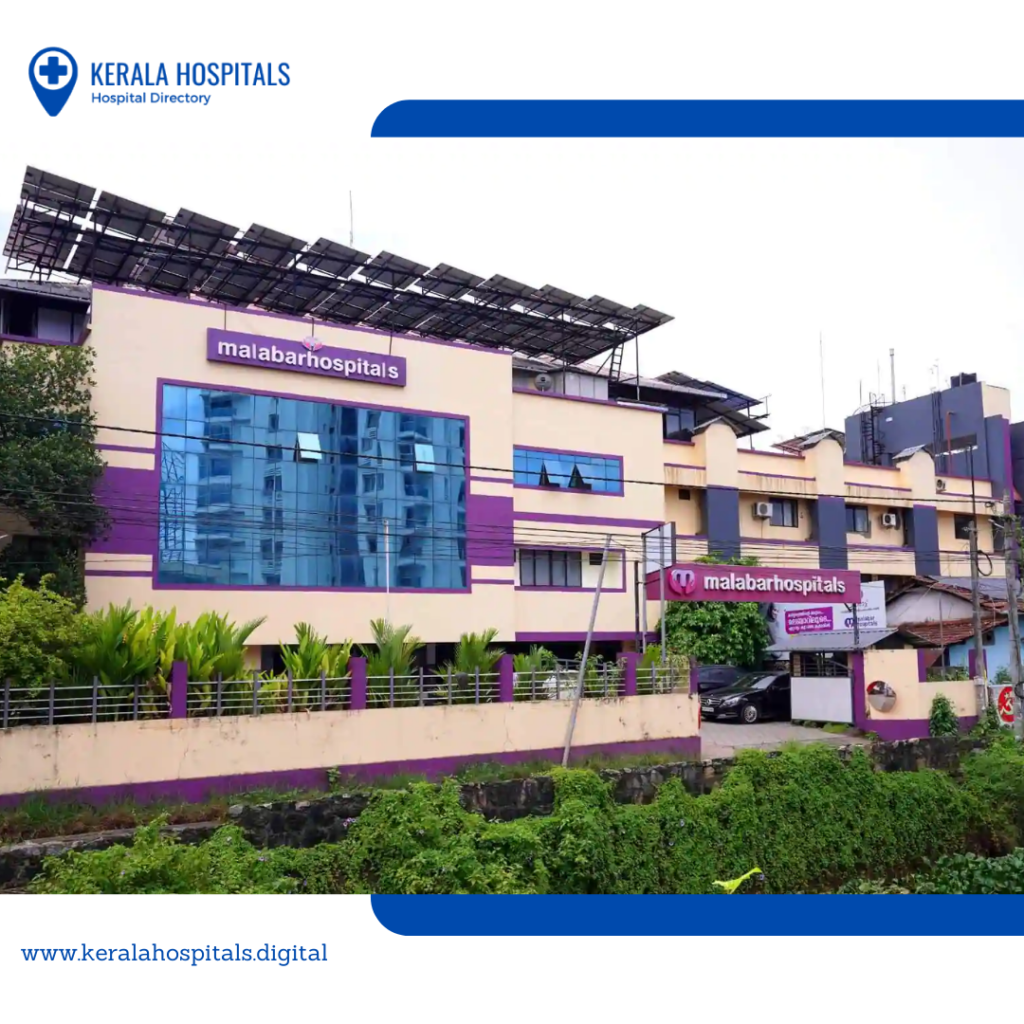 Malabar is one of the leading cardiology hospitals in Calicut. The cardiology department at Malabar provides 24*7 services for heart problems and ensures high-quality care possible with a team of efficient consultants, nurses, and paramedical staff. The department has expertise in managing all cardiac ailments, including paediatric heart diseases, coronary artery disease, peripheral vascular disease, structural heart disease, cardiac arrhythmias, etc. It is equipped with state-of-the-art facilities and can provide emergency critical care to patients with cardiac emergencies.
Address – Eranjipalam Junction, Eranjipalam, Kozhikode, Kerala, 673020
Phone – 0495 238 7000
Incepted with a vision to be a healthcare centre of international standards, Meitra offers the best medical facilities, infrastructure, and clinical services. The founders of Meitra always believe that quality healthcare is the right of every human, and the hospital aims to create an outstanding tertiary healthcare facility and deliver exceptional clinical care and patient experience. It finely blends the caring of a hospital and the luxury of a hotel to bring a unique patient experience. Meitra has Centres of Excellence to deliver the most advanced patient care.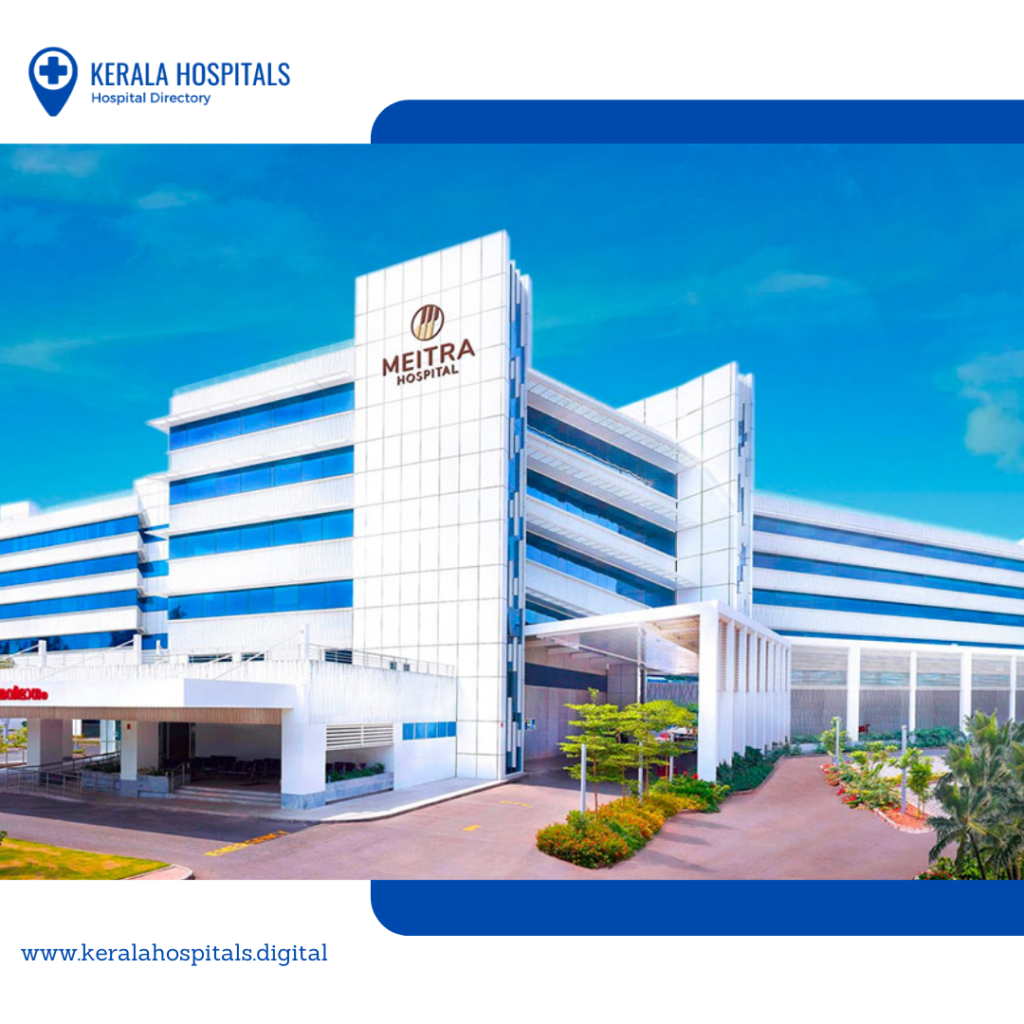 The centre for heart & vascular care offers treatment services in cardiology, cardio vascular & thoracic surgery, and cardiac anaesthesia. It has one of the best and most experienced cardiac teams in Kerala who can handle all types of diseases that affect the heart and blood vessels. The centre offers comprehensive clinical programs and facilities, including advanced diagnostic and interventional facilities.
Address – Building No. 38/2208-B, Karaparamba – Kunduparamba Mini Bypass Road, Edakkad Post, Calicut, Kerala 673005
Phone – +91 495 7123456
Lisa hospital was started as a 4 bedded clinic in Thiruvambady in 1973 and then shifted to the present location in 1975 as an 18 bedded hospital. It is a NABH pre-accredited hospital providing quality and compassionate medical, preventive, curative, and palliative care in a safe environment while maintaining the highest levels of medical ethics and integrity. The hospital focuses on continuous improvement in the delivery of treatment services and making them accessible to each individual.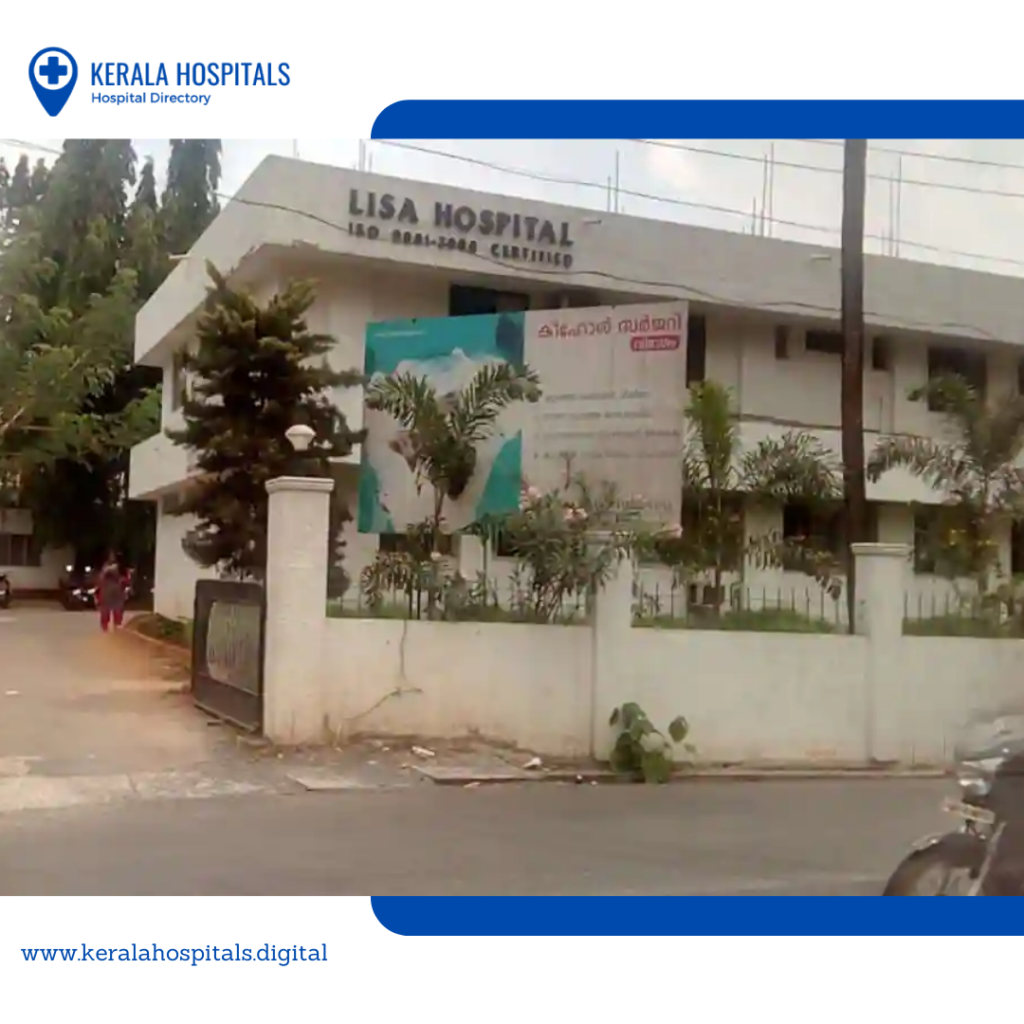 The cardiology department offers facilities, including stress ECG (TMT – Treadmill Test) and echocardiography, and ensures the evaluation and follow-up of patients with cardiac ailments. The department has experienced and expert cardiologists delivering high-quality cardiac care for various types of diseases.
Address – Thiruvambady P.O, Kozhikode, Kerala 673603
Phone – +91 9946233444, 0495 2252044, 0495 2252656